It's never too late to follow your dream, so long as you have the talent. Alain Bibal was fifty when he received the gift of a Leica M7 camera for his birthday. It changed his life. Now he was able to follow his long-held dream of becoming a rock photographer.
"I started very late," Bibal told me over the phone from his studio in Paris, "because when I received a Leica camera for my fiftieth birthday, I had a ticket for the Arctic Monkeys playing at Finsbury Park, in London. I wasn't accredited as a photographer for the music press, I was just attending the concert as a fan. I started photographing people in the crowd. Then I took this picture in the dark night which was a very strange picture because you can see the band who seem really tiny on the stage but then you have this image of the singer Alex Turner on a giant screen. Usually with a classic camera it is almost impossible to take a picture like that in the dark.
"This picture was very, very interesting piece because I realised I could do that any place anywhere amy time. After that picture, things happened very, very quickly for me. It's all been very strange, a bit of a dream really for me. "
The photograph was shared on social media far and wide until it was picked up by the music press. Bibal was now a rock photographer.
Born in France in 1964, Bibal started taking photographs in his late-teens and early-twenties but "nothing really serious." Any dreams he harboured were sidelined when he started work and focussed on having a regular life. This, of course, all changed on his fiftieth birthday. From that first Arctic Monkeys picture, Bibal started photographing every band he could afford to see when they gigged at his home city of Paris.
"I am freelance which is freedom to do nothing and freedom to want nothing. But it's freedom because I do what I want to do.
"If I was working as a pro for any newspaper whether weekly or daily, you have to do what you're told, If you say "No," well, there are ten guys just like you who will take your job. You don't have the choice.
"How I like to work is one big gig every month. Cause everything costs you money. And who's paying for it? Well, it's me, I pay for everything."
As a freelancer paying for everything is something Bibal is willing to do. "I have a very, very good job in Paris because it is very hard to make a living out of just music photography. There's no money in it. Everyone wants your work for nothing. No one wants to pay you. They want your pictures but no one will pay you. I want to share your work, I can credit you, but you know, it's bullshit. It is important for me to make a living out of what I do."
Bibal's influences come from the French Humanist School of Photography that came out of the Second World war. Photographers like André Kertész, Brassaï, Henri Cartier-Bresson, and Robert Doisneau, who "documented life as it is, and were not afraid to show the dark side."
"As far as rock photography goes, I am very influenced by two English photographers – Pennie Smith and Kevin Cummins, who were the top photographers for the NME in the late seventies and early eighties. They photographed bands like the Clash and Joy Division. Truly iconic and unforgettable work. I want to work like them. If I could, I would be working for the New Musical Express tomorrow. But you know, that's all gone."
Bibal has a disciplined way of working.
"I don't use a lot of film. I use only two films. Basically I use one film during the sound check, then I use a second during the gig.
"I prefer to work more backstage because photographers don't usually go back stage. Backstage you are allowed to work with the artist and that is best.
"With the Leica I don't need too many films. For me, two films is enough because you really have to think about what you're doing. You have to think about it. It's not a digital camera where you can shoot three hundred or four hundred images. No, you must think. You must focus. You have to know the story you want to tell and that is very difficult.
"What I want is the story of the day. The story of that concert. This means I have to decide how to start and when to finish. Sometimes I finish early. There's no more film left to shoot. But I have the story.
"But even then you know it is impossible to have the perfect session in photography, especially with analogue photography. You have to make the decision as the one in charge of the camera. And of course, you feel there is sometimes something missing. But I think with this way of working it is more truthful, more real than anything that can be accomplished with digital.
"Digital photographers are obsessed with taking pictures. They are not focussed because with photography it is hard to stop. But you have to finish. And when you finish you finish.
"I like to have a story, something the viewer can relate to. Also, when I finish, I finish, then I can enjoy the gig."
Over the past six years, Bibal has produced some of the most iconic and powerful images of rock stars, musicians, and artists. His work suggests an ease between the subject and the photographer which many other photographers fail to capture. It gives Bibal's work an emotional resonance that connects the viewer to the subject and the photographer.
"I am not really young, I'm fifty-five, but you know, it's really strange because I feel really young when I am taking photographs. It's a really strange feeling. I feel more 23 but I am 55, you know what I mean? But for a photographer 55 is not that old.
"The most important thing is to have the motivation to do the things you want to do by yourself. You need a strong energy to do that, to live that life. People don't realise that. It looks easy but it's hard to do. It's like sport. You have to do it because no one else will do it for you. A sportsman makes it look easy but it's not. It's about training, practice, dedication. It is about hard work, but I love it."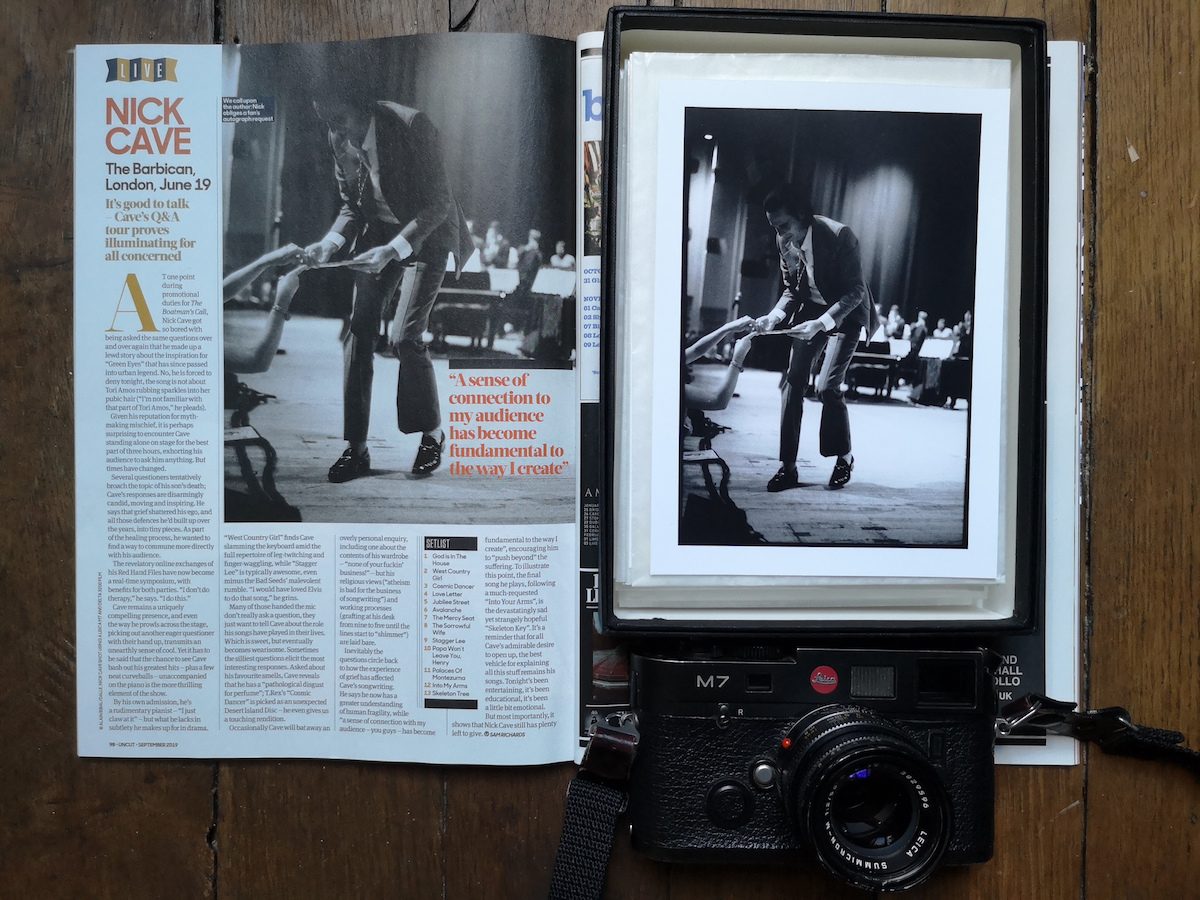 All photographs used by kind permission of Alain Bibal.