Remember those non-sports trading cards from the 70s and 80s?  There was everything from Charlie's Angels to Jaws varieties – each with a random picture and a cheesy caption. Yet, in the era of "porn chic" there were no porn cards.  As sleazy as the Seventies could be, it's a shame there wasn't a trading card set to accompany the libidos-gone-wild climate of the Sexual Revolution.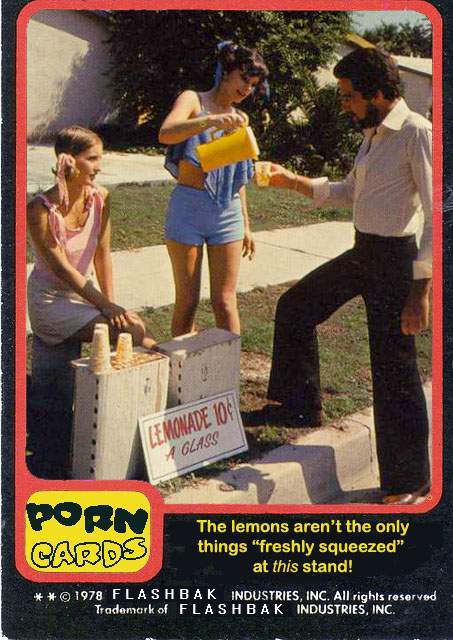 In an effort to re-write history, we have uncovered a couple sets of sleazy trading cards from my pervert uncle's hidden stash.  We've lovingly scanned each card for your viewing pleasure.  We even tasted the bubblegum that came in each pack…. suffice it to say, that was a huge mistake.
Again, sorry for the intensely cheesy captions; however, as you recall with 70s/80s non-sports trading cards, that comes with the territory.  Porn Cards were not exempt.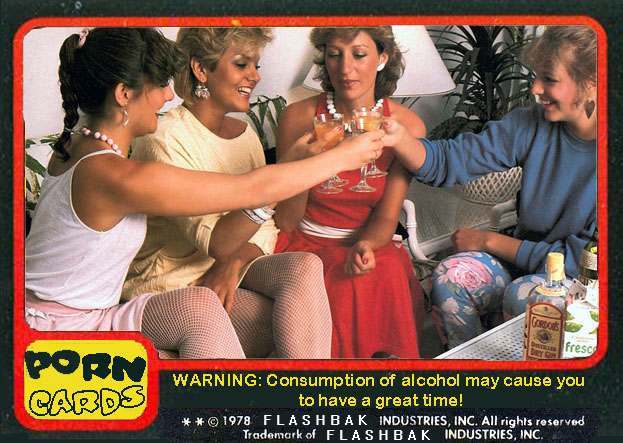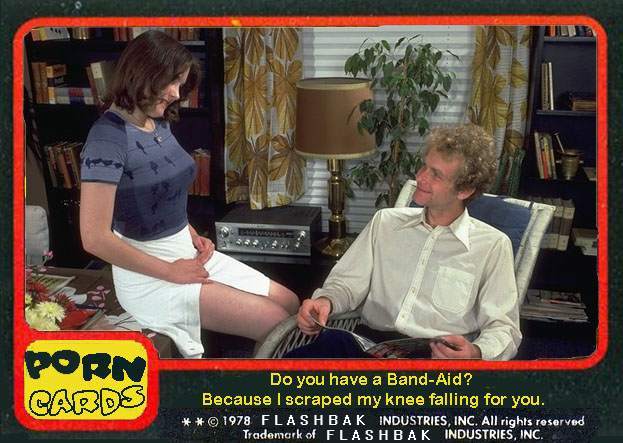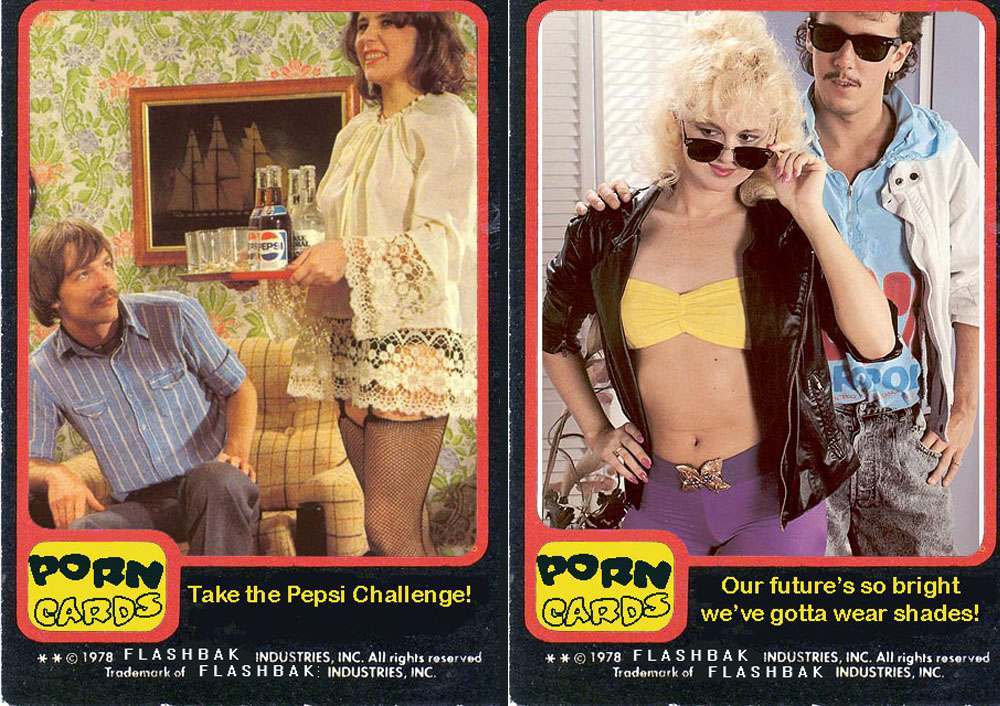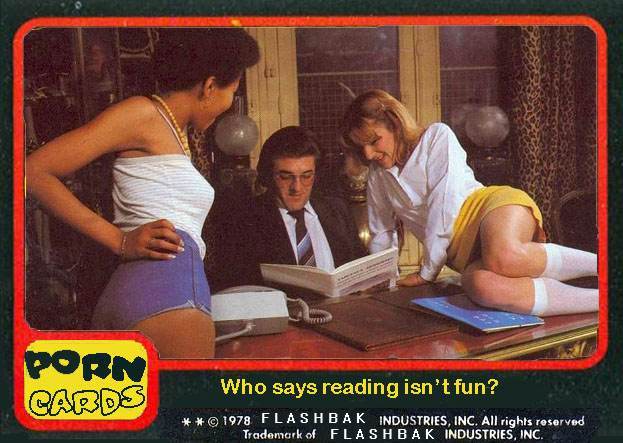 And another set dredged up from my uncle's hidden stash.  The long forgotten "Major League Whore" set. Collect them all and trade them with your friends!