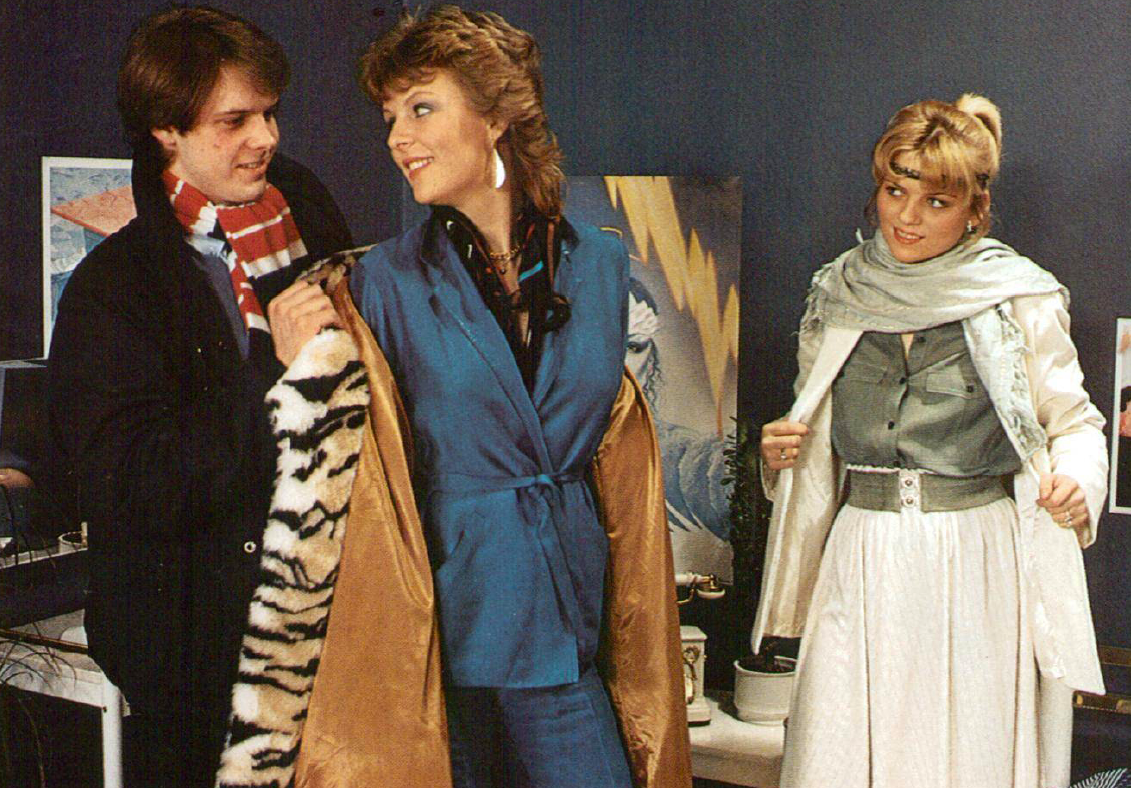 Not so long ago, we brought you the tackiest in sleazy 70s home interiors.  In a sequel of sorts, here are some of the finest fashions 70s-80s porn had to offer.  Enjoy.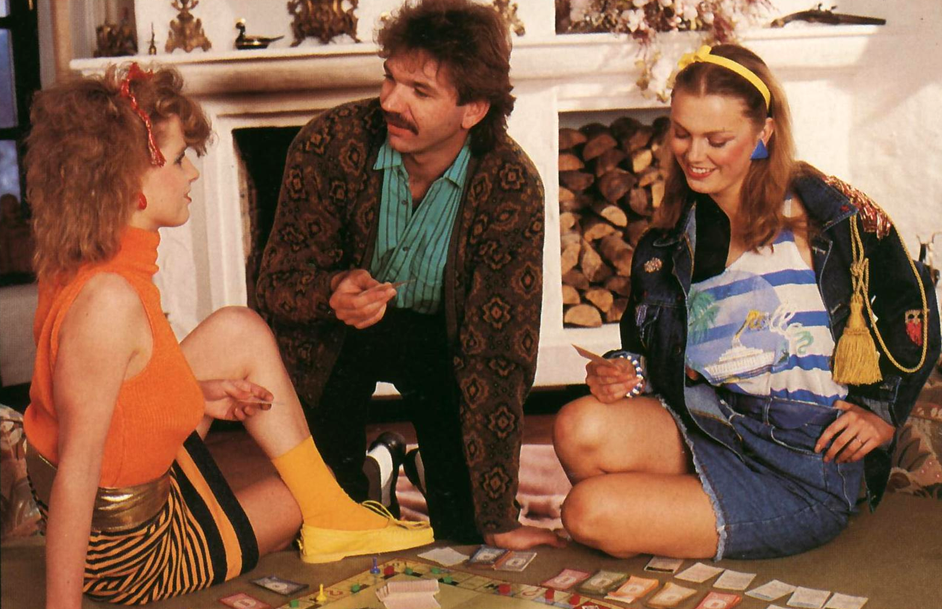 I love the gold lamé belt with the striped orange skirt in combination with the yellow shoes and socks.  A classic look; perfect for a game of Monopoly.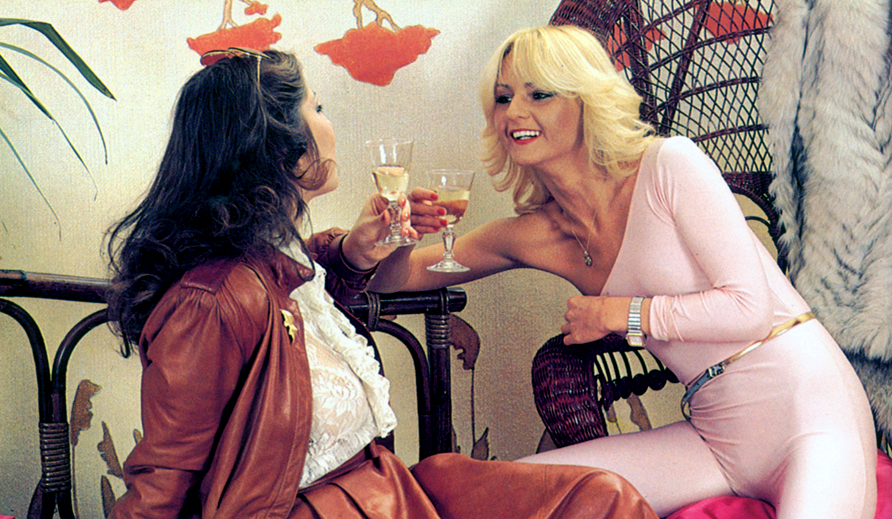 Cheers to her delightful pink pastel unitard.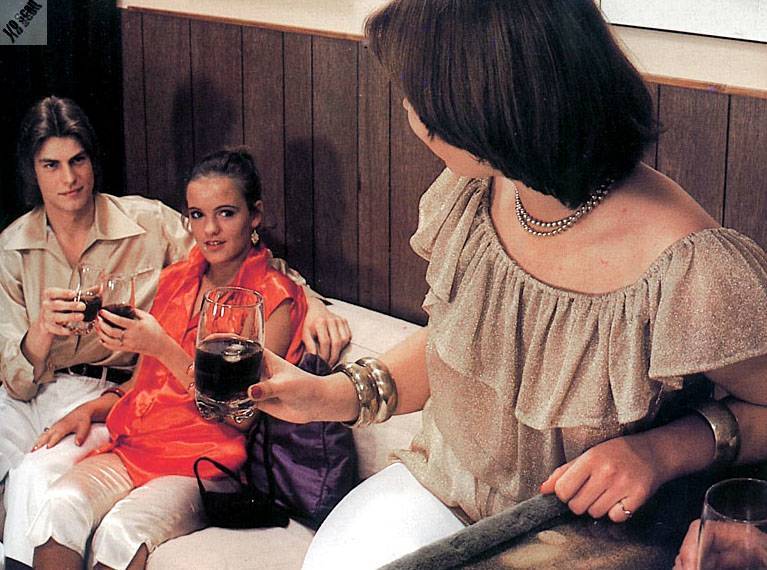 I'm diggin' his wide collar shirt with white pants, and I'm smitten by his partner's shiny apparel.  This couple is the definition of 'disco ready'.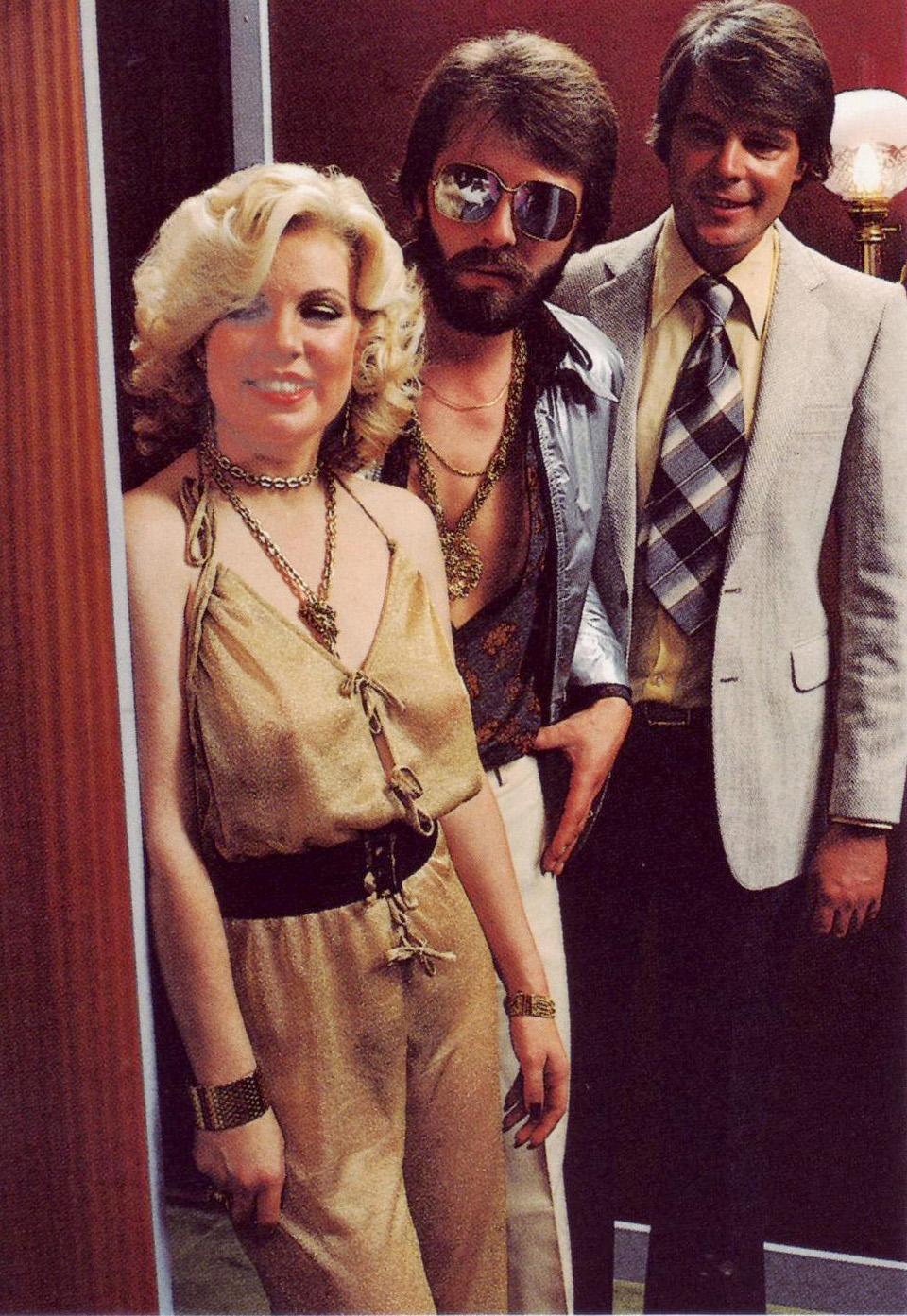 It looks like you've got company.  Bad choices await.  I hope you've stocked up on disinfectant and penicillin.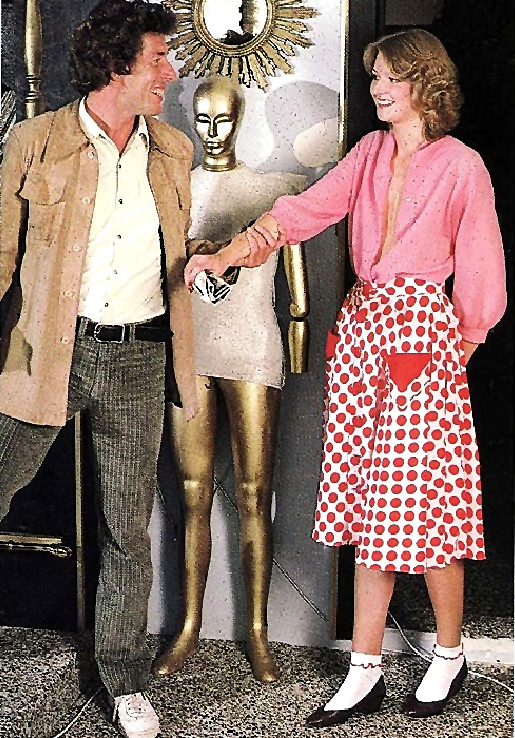 Her ensemble is to die for. I love that her red polka dot dress has handy pockets, and it goes so well with her fully unbuttoned pink blouse!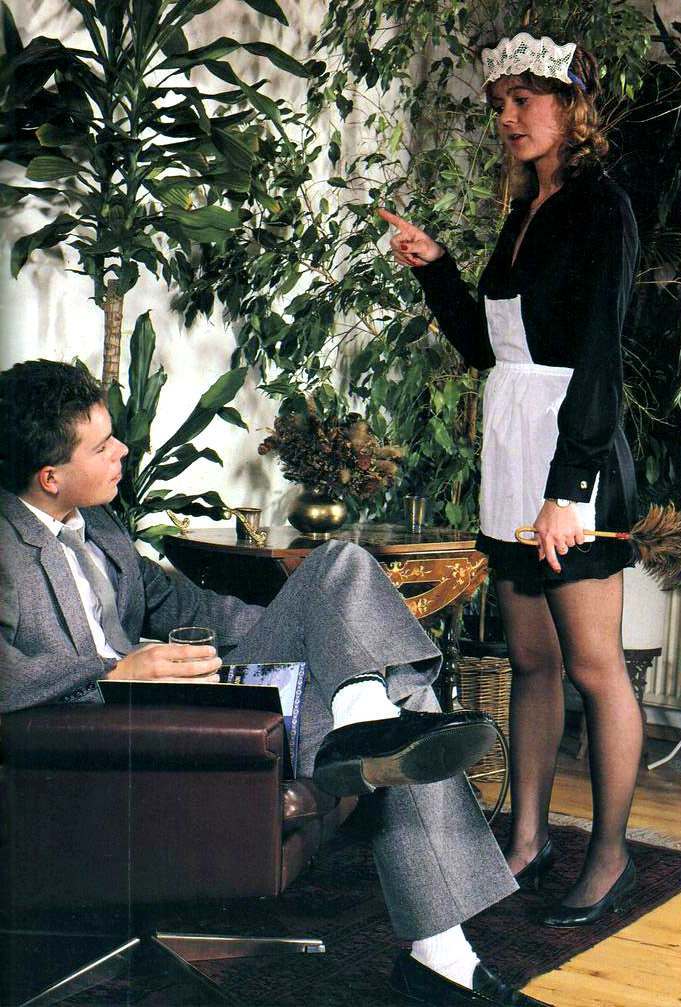 Nothing says "business professional" like a suit with striped tube socks.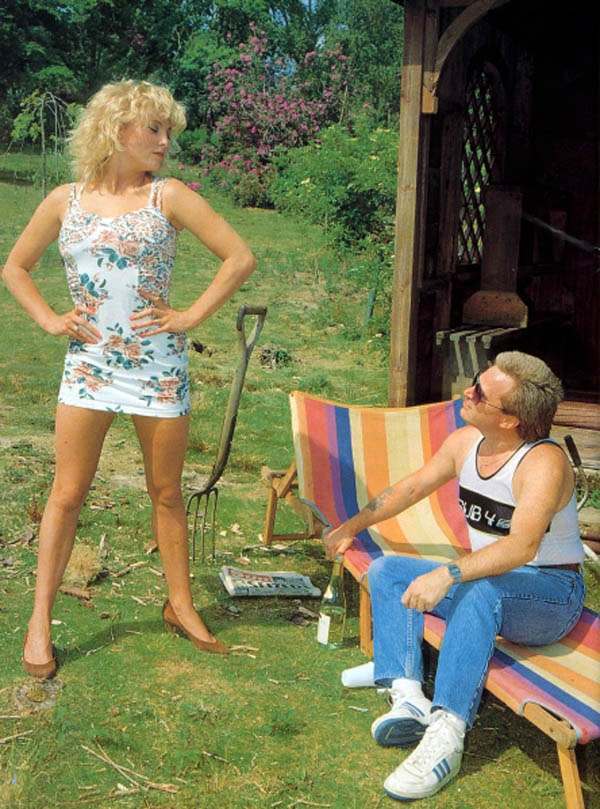 A study in elegance: a sunkissed floral number provides a Parisian polish, while his ensemble counters with an uptown haute couture edge.  Remarkable.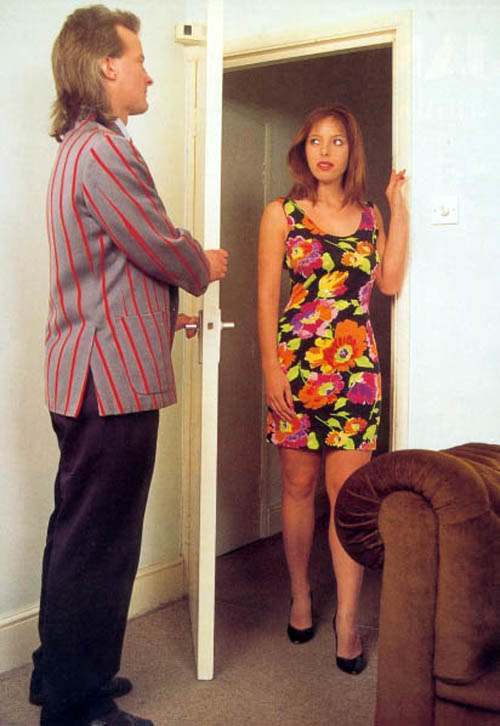 Behold the timeless sophistication that is the mullet.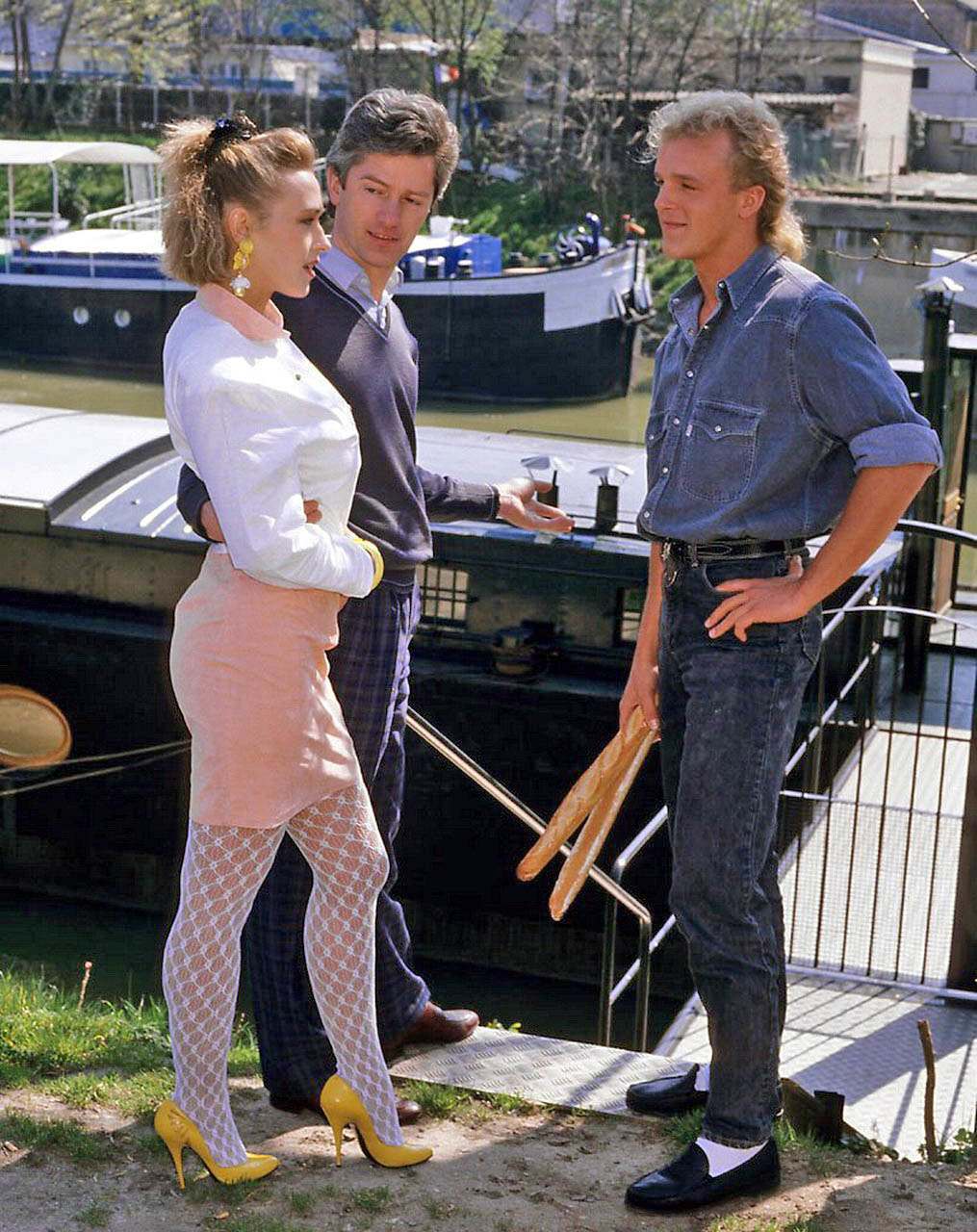 You'll note the yellow pumps match the bracelet and earrings.  It's this attention to detail that is the essence of fashion.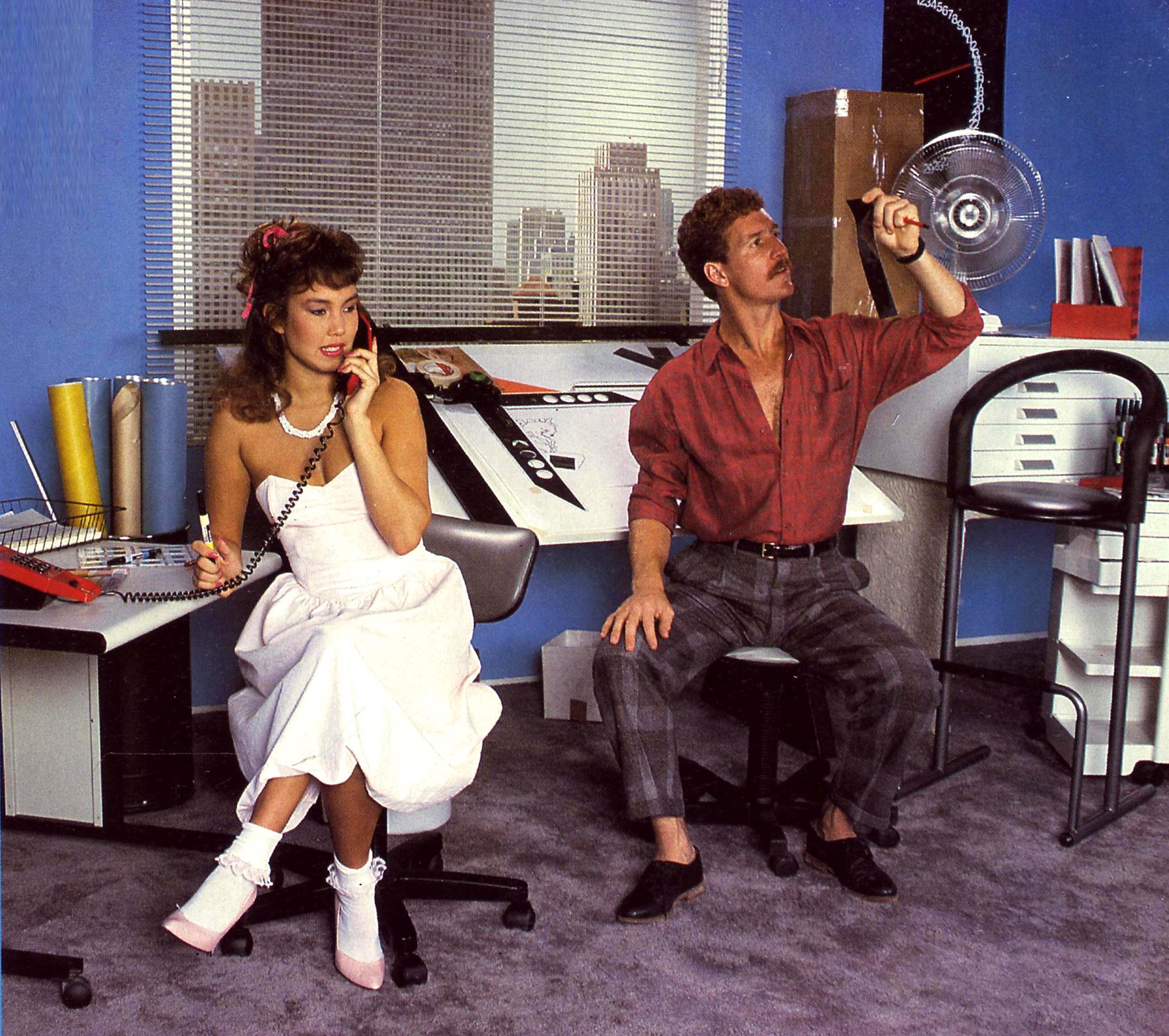 A look inside an office at an upscale fashion magazine. Your workplace may be wall-to-wall pleated khakis and polos; but not here.  This is where fashion begins!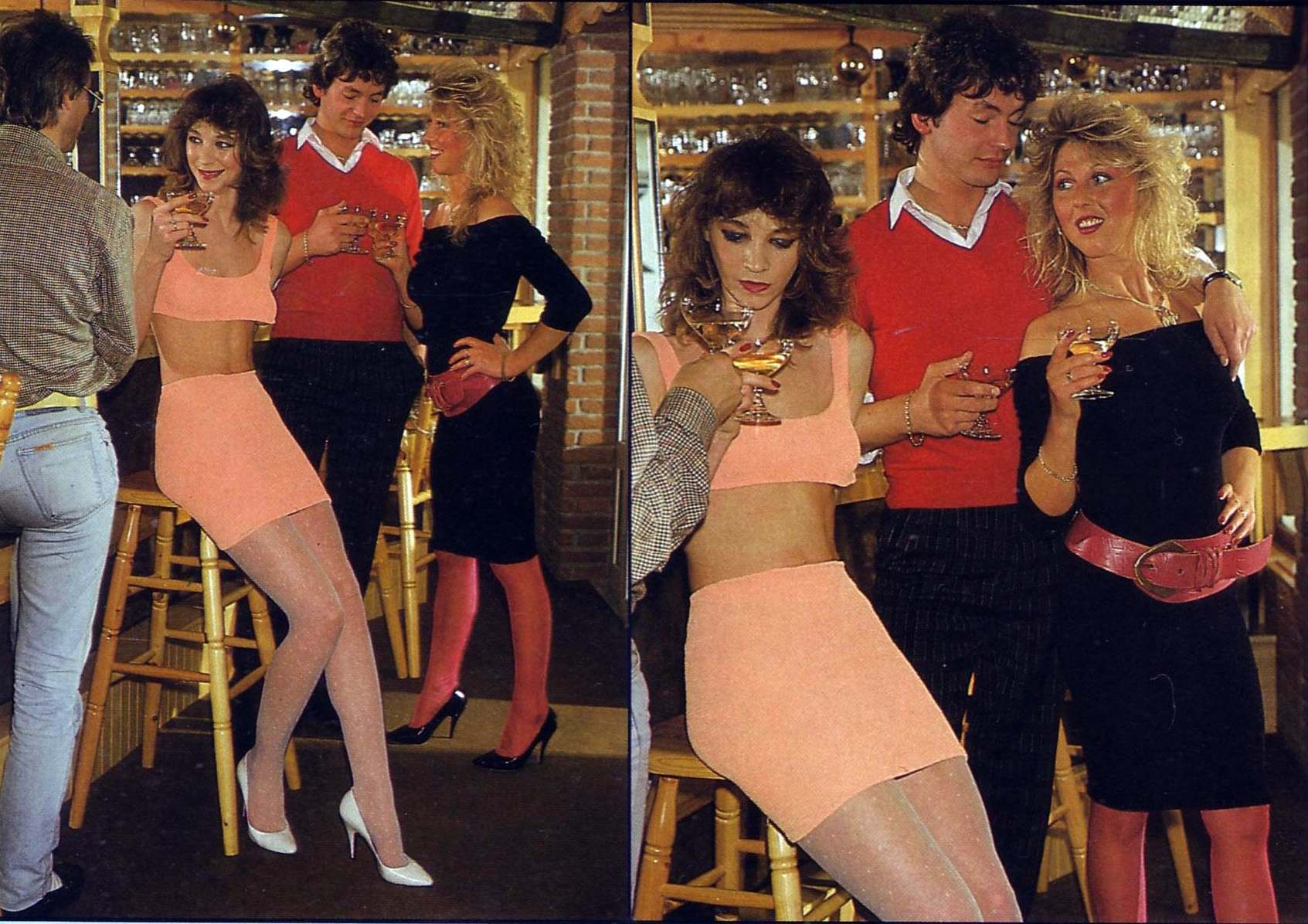 Flashbak Fashion Tip of the Day:  Headed for a night out on the town?  We suggest a peach halter top with mini skirt and white pumps.  Or if black is your thing; accentuate it with red hose and a giant red belt.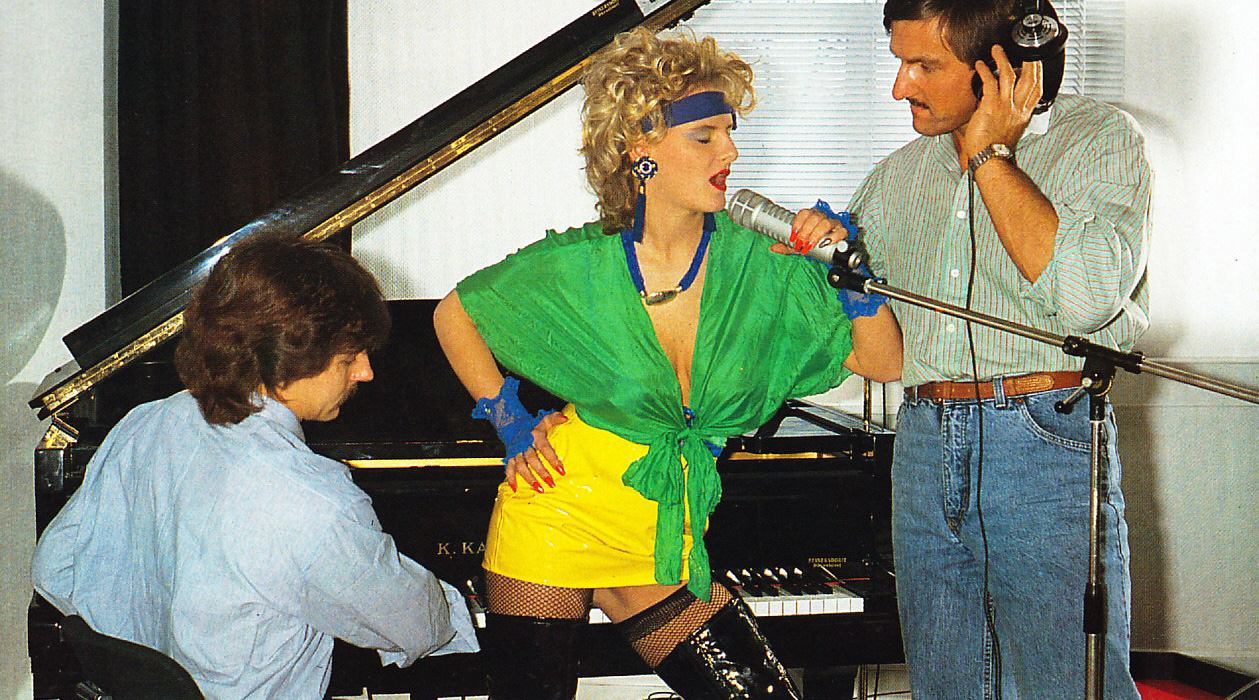 Thigh-high black leather boots with fishnets and a yellow leather skirt may not be for everyone, but musicians can afford to be a bit more bold.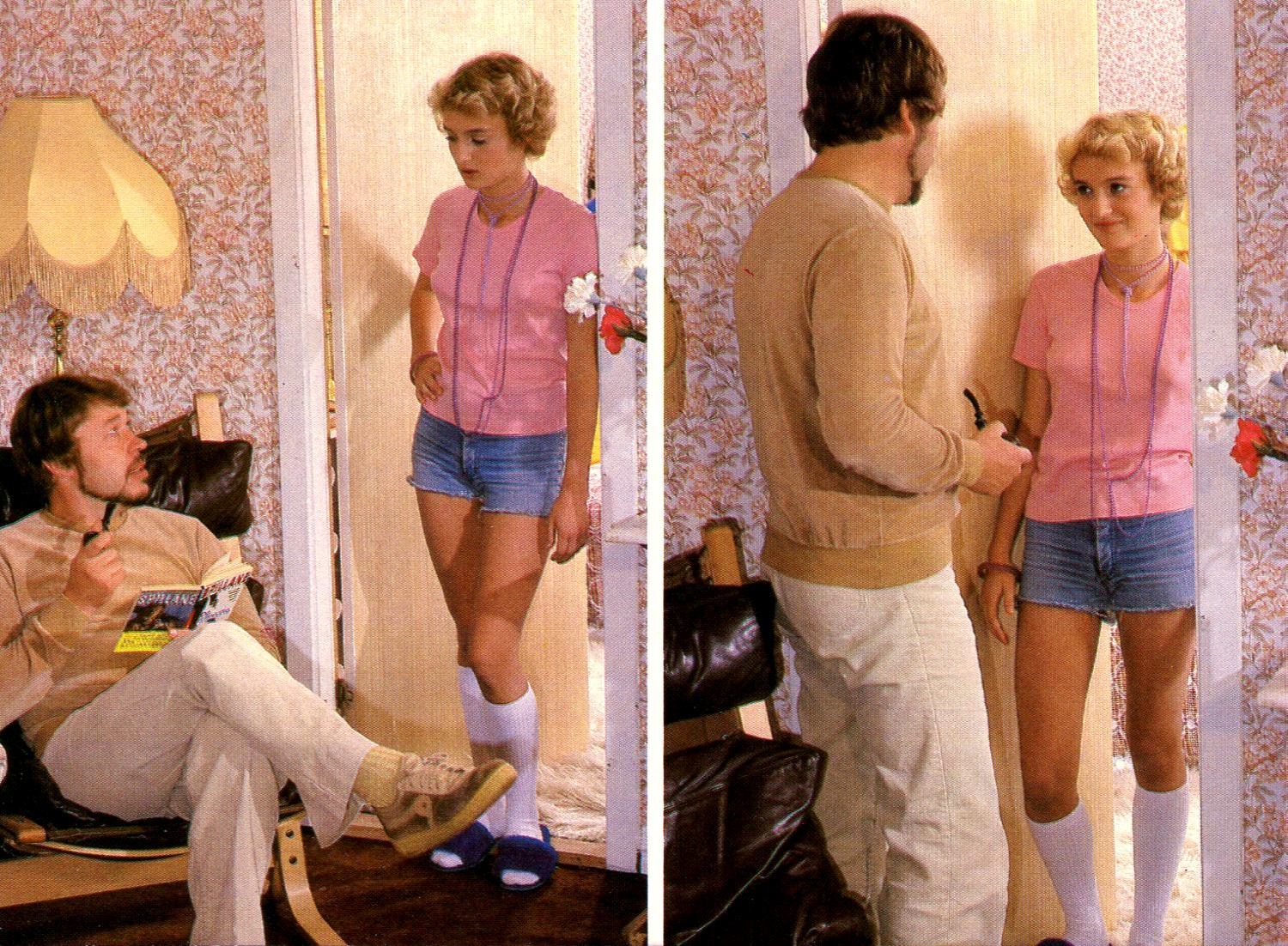 I don't know what I like more, his distinguished beige or her blue slippers with white socks -but her beads are what truly brings the magic.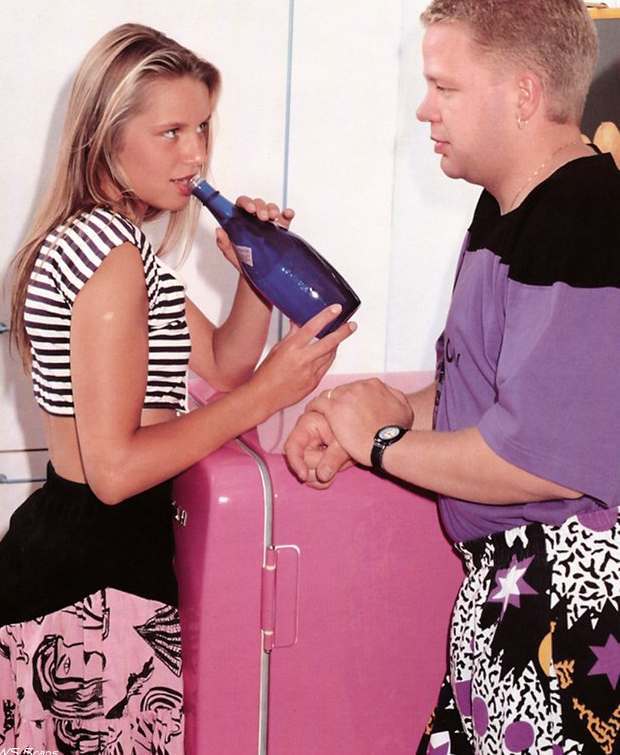 I am hypnotized by his pants.  I simply cannot look away.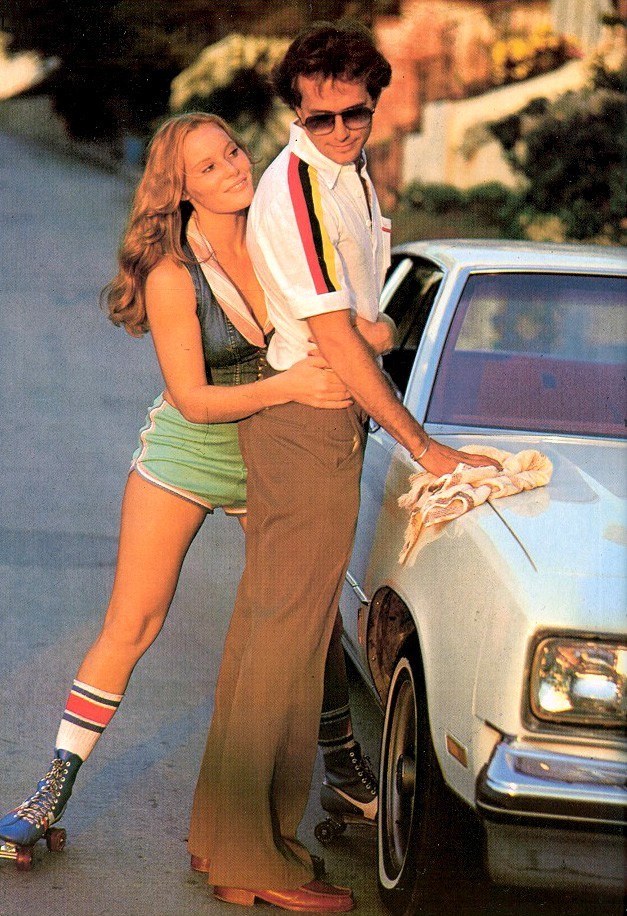 Say what you will about 70s porn fashions; the roller girl look was not a bad thing.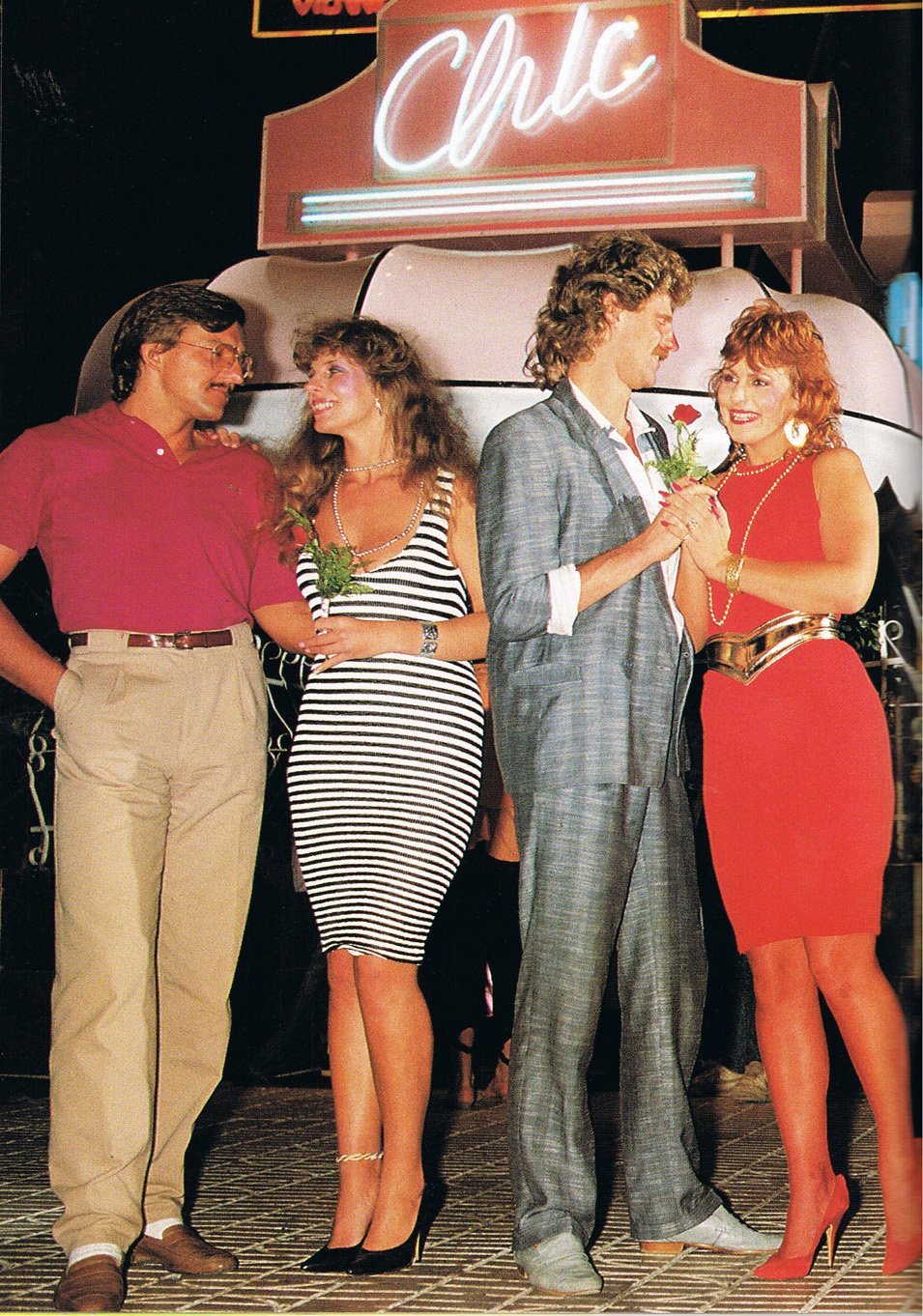 There's just so much bad fashion in this single picture, it literally takes my breath away.
Before we get overwhelmed, let's pause and regroup.  See you in round two.porn