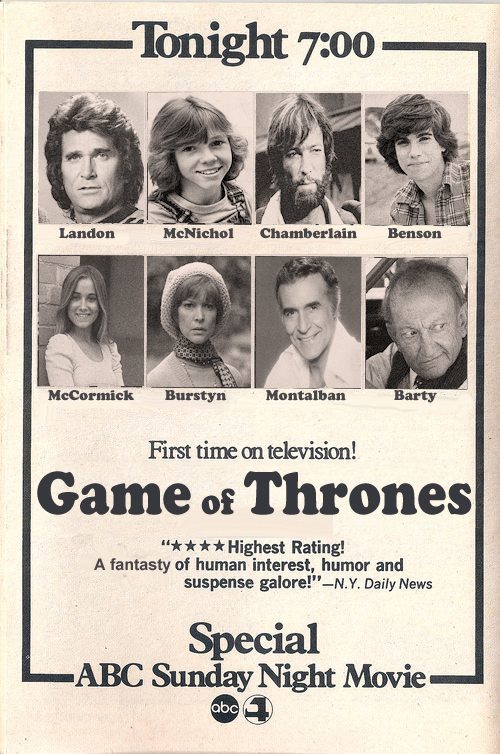 For the fun of it, let's suppose George R. R. Martin started writing A Song of Ice and Fire a bit earlier… and a TV network got a hold of the rights in the late 1970s. We all know the propensity for TV movies to throw every B-list actor into the mix, but let's suppose this one had a generous budget.  What would an ABC Sunday Night Movie of Game of Thrones have looked like?
Here is my guess at what the casting for this production would be….
You Know Nothing Jon… TRAVOLTA!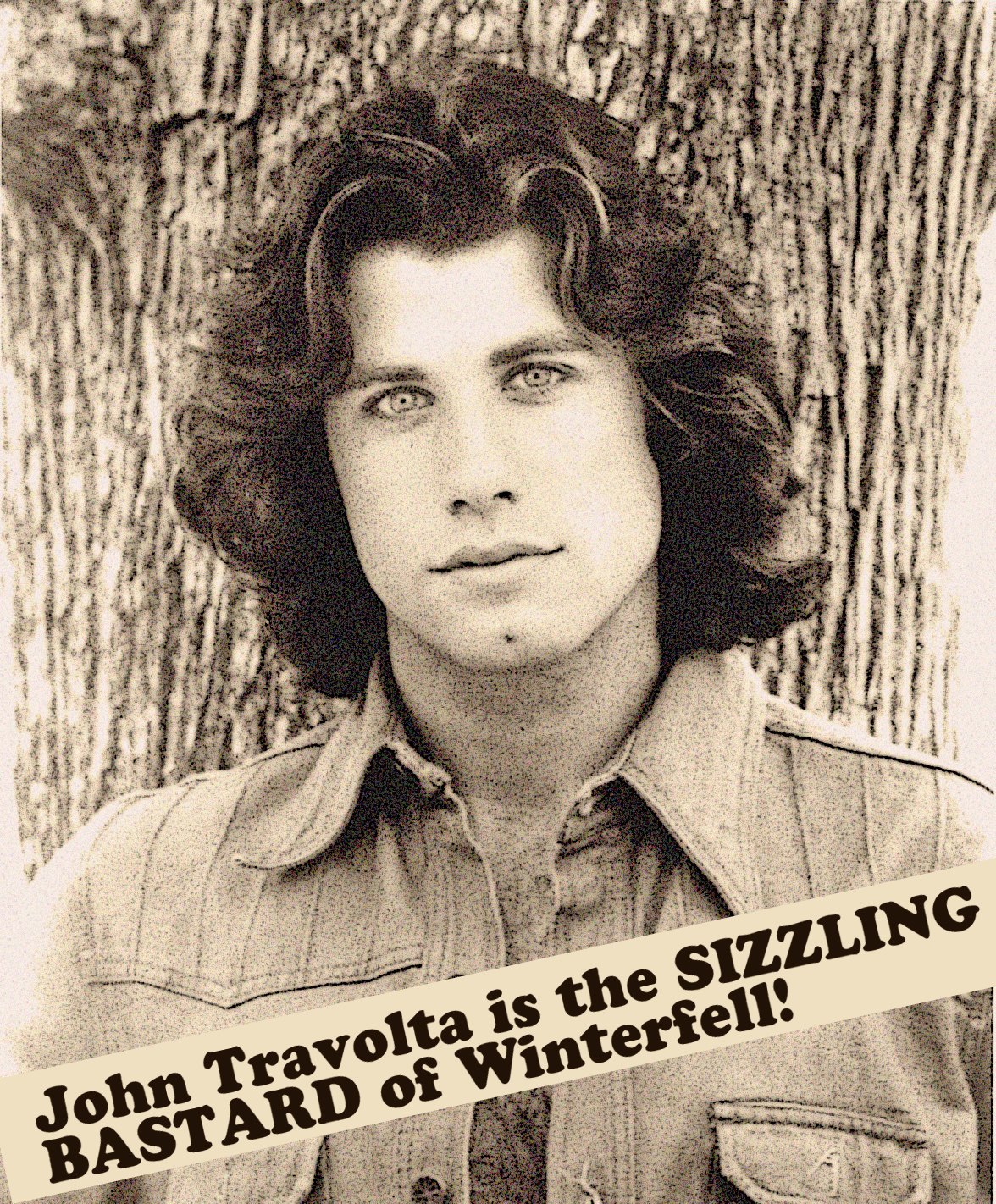 You loved him in the TV movie, The Boy in the Plastic Bubble – but now the bubble is burst, and he's playing every girl's favorite Heartthrob at the Wall!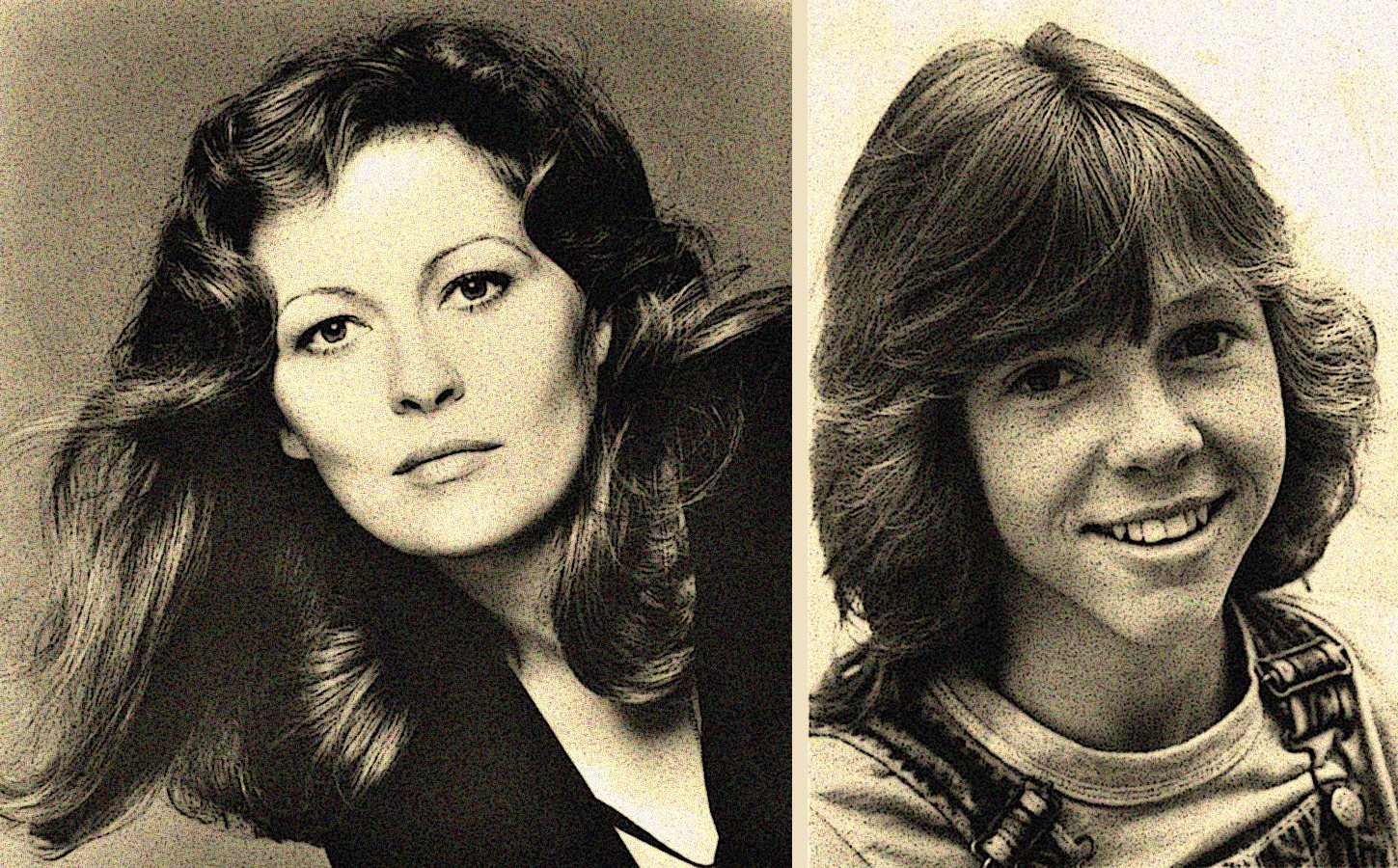 Faye Dunaway as Cersei Lannister
Don't miss seeing Miss Dunaway in her most diabolical role to date – as the conniving queen of King's Landing!
Kristy McNichol as Arya Stark
The lovable McNichol is the irascible Tomboy from the North.  She'll steal your heart as quickly as she cuts with her sword.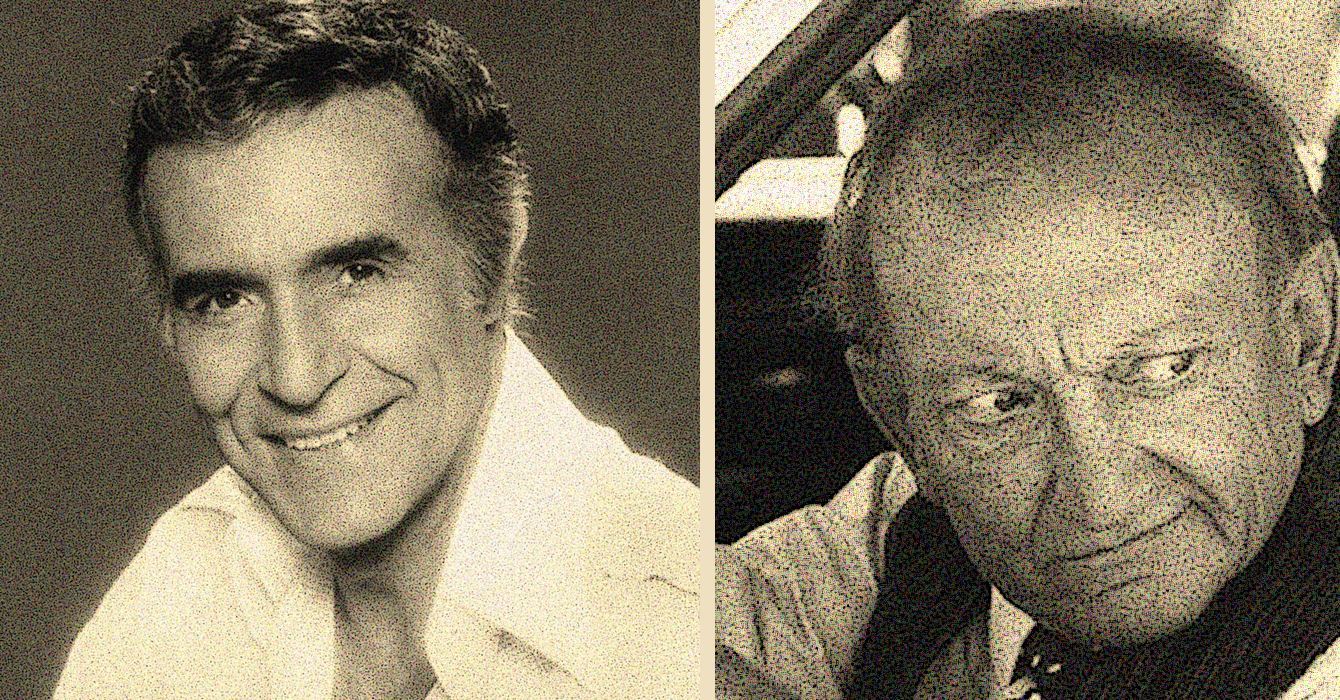 Ricardo Montalban as Stannis Baratheon
You loved him as Khan in Star Trek, now it's time to see Fantasy Island's Mr. Roarke as the steadfast King of Dragonstone!
Billy Barty as Tyrion Lannister
As much as we wanted to reunite Mr. Roarke with his little partner Tattoo, Hervé Villechaize, this role calls for a scheming mind – and who better than everybody's favorite sly munchkin- Billy Barty?
Peter Cushing as Tywin Lannister
Audiences feared him in the new science fiction blockbuster, Star Wars, and you will fear him even more as the merciless Lannister patriarch! A Lannister always pays his debts.
Maureen McCormick as Sansa Stark
Marcia Brady is all grown up as the sexy young princess from Winterfell.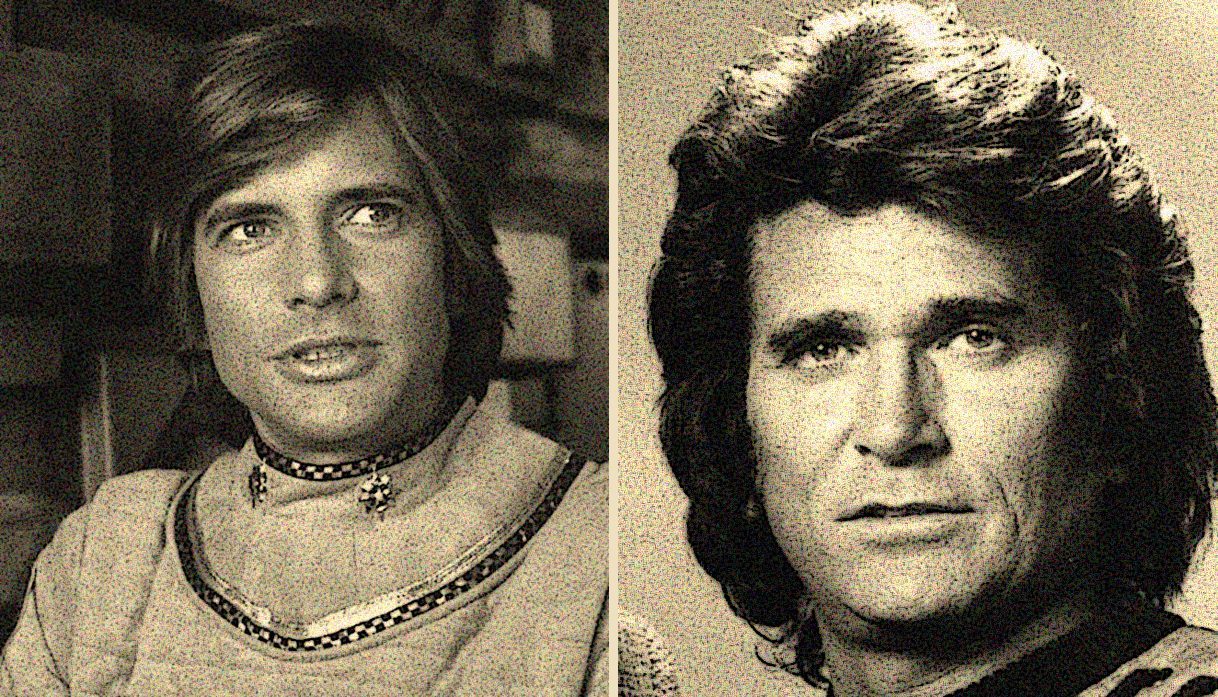 Dirk Benedict as Jamie Lannister
Battlestar Galactica's Starbuck is the Kingslayer; a hunky, swashbuckling, wisecracking knight of King's Landing.
Michael Landon as Ned Stark
Little House's Pa Ingalls is  the honorable patriarch of House Stark. How will he get by in a court of conniving Lannisters? It's a clash of honor versus evil you won't want to miss!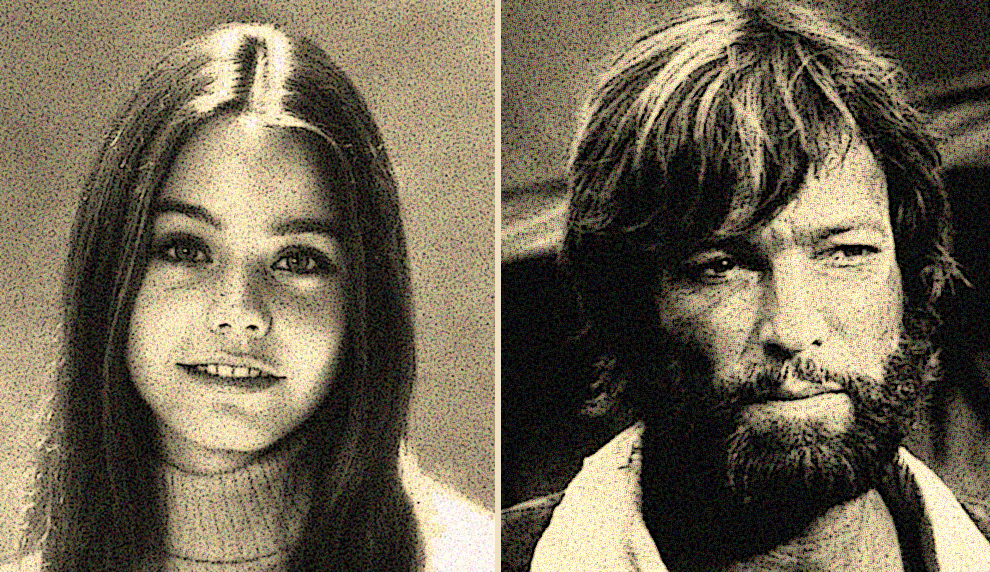 Susan Dey is Daenerys Targaryen
Don't expect a Partridge to hatch from this lovely exile's magic egg – the Dragon Queen has more than birds on her side!
Richard Chamberlain as Jorah Mormont
At Daenerys' side is her "Bear", the hunk from Westeros.  They come from different worlds and different generations – but will those obstacles stand in the way of their passions?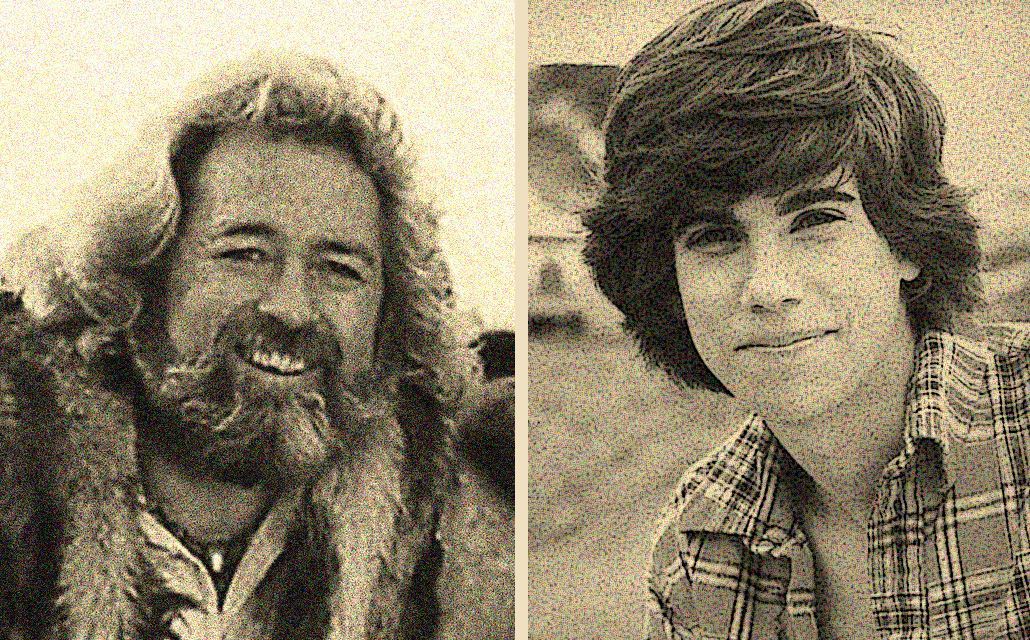 Dan Haggerty as Robert Baratheon
Grizzly Adams is the jolly king of Westeros with as much a penchant for a flagon of ale as the company of a lusty wench!
Robbie Benson as Robb Stark
Dreamy Benson plays the young prince of Winterfell all the girls have eyes for – but his heart is reserved for a single one.  Who will it be?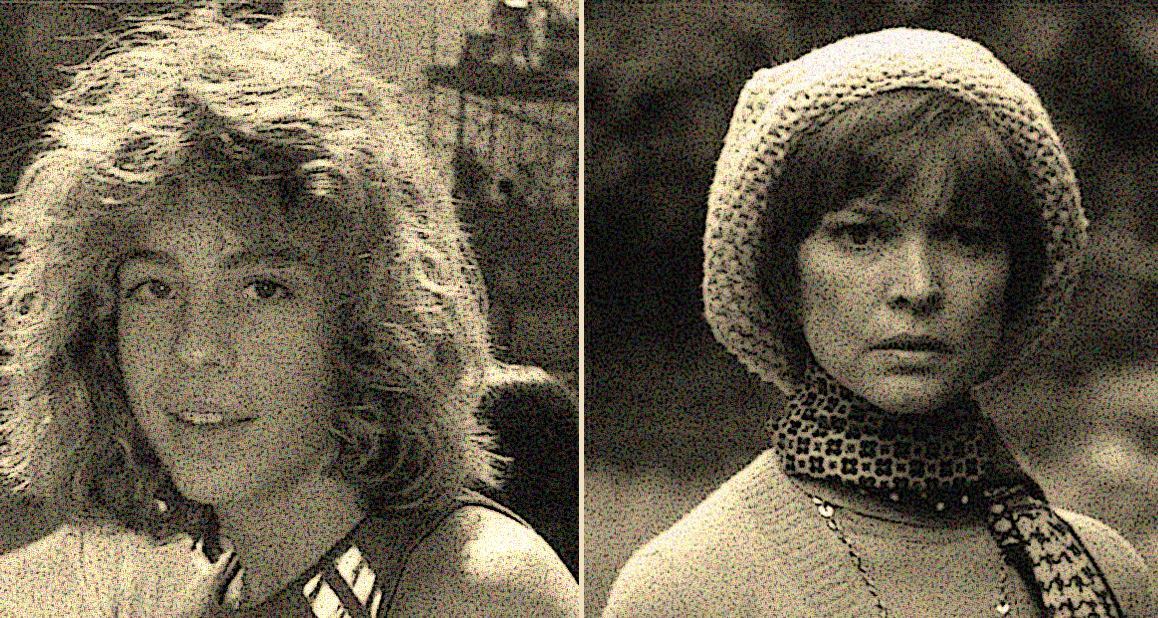 Lief Garrett as Joffrey Lannister
Loveable heartthrob Lief as a tyrant king?  Garrett's breakout role is not to be missed!  No one ever looked so good sitting on the Iron Throne; if only his heart was as lovable as his looks!
Ellen Burstyn as Catelyn Stark
Burstyn delivers an epic performance in the dramatic role as Ned's wife, the suffering mother from Riverrun.  You'll root for her, and you'll cry along with her in scene after scene!