If you're looking for elegant interiors, distinctive window and wall treatments, and a fusion of classic and luxury design… you have come to the absolute worst place possible.  I recommend you click away as fast as possible, because your sophisticated sensibilities are about to be bitch-slapped by a motherload of sleazy interiors from the late Seventies and early Eighties. Get out before it's too late!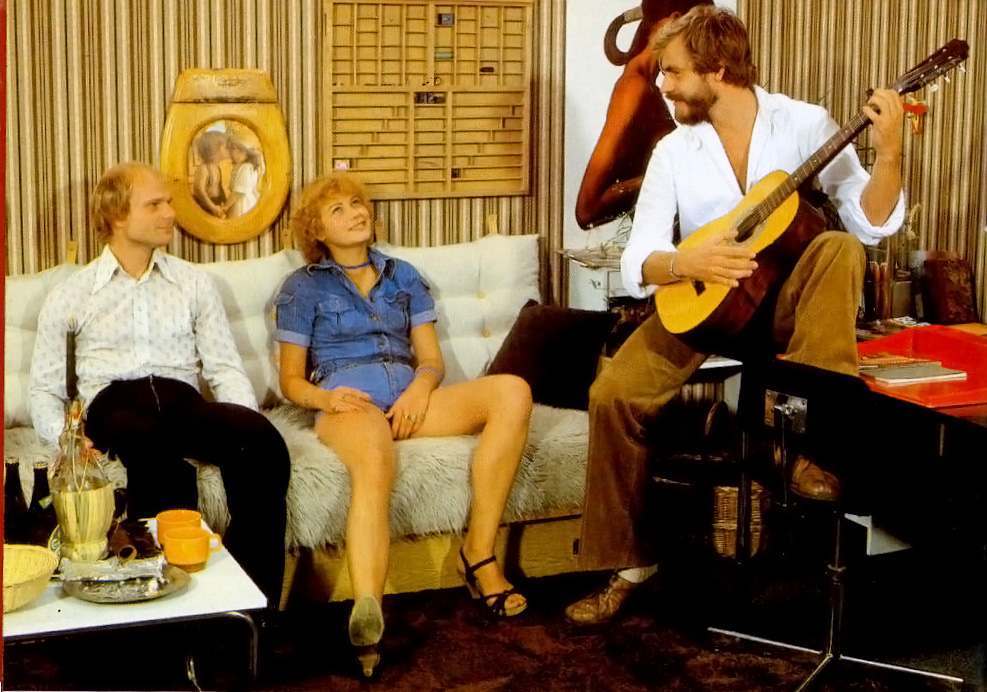 At the risk of pointing out the obvious, I'll still go ahead and point out that there's a toilet seat on the wall.  Even worse, it serves as a picture frame of their children.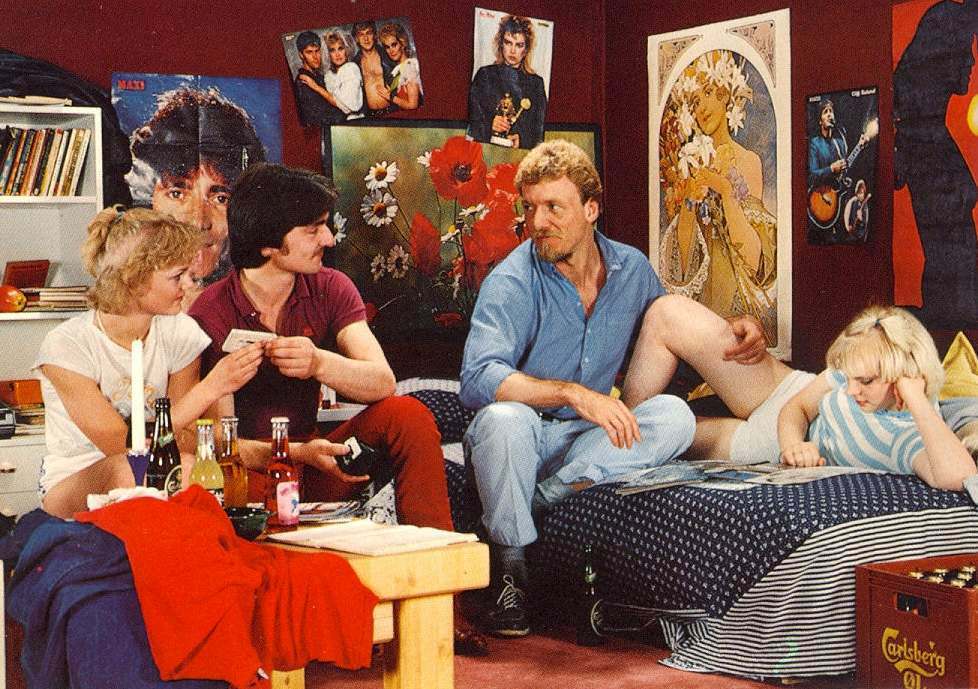 Where does one begin?  The Cliff Richard and Kim Wilde posters, the ample booze, the undeniable sense of sleaziness… I don't know if television's greatest interior decorator celebs would stand a chance against this one.  I recommend just clearing it out and a heavy decontamination.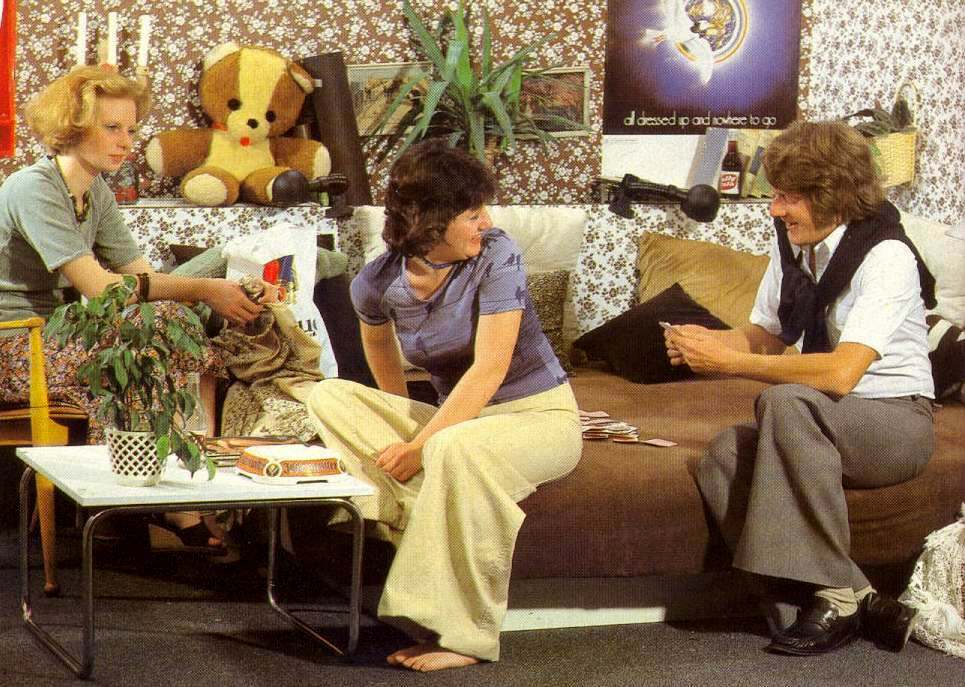 The random teddy bear accessorizes the migraine-inducing wallpaper perfectly, don't you think?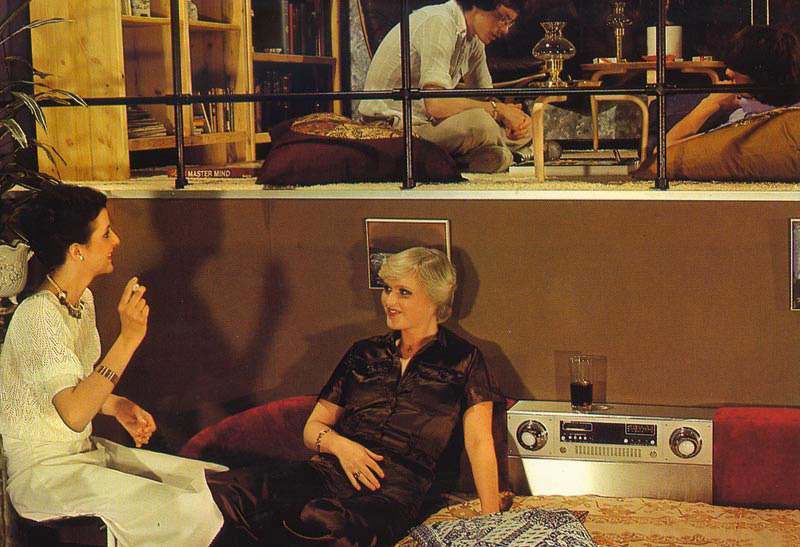 I actually do appreciate this split-level living area.  The stereo in the headboard (?) is particularly nice.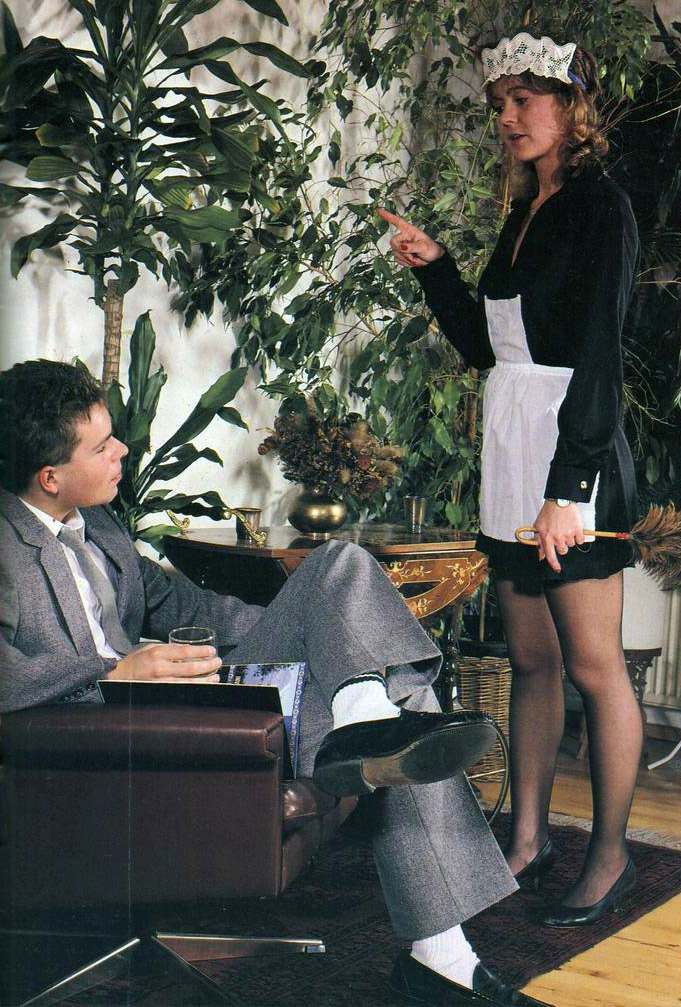 Obviously, this home decorator is operating on the principle that you can never have too many plants.  This is less a living room than it is a terrarium.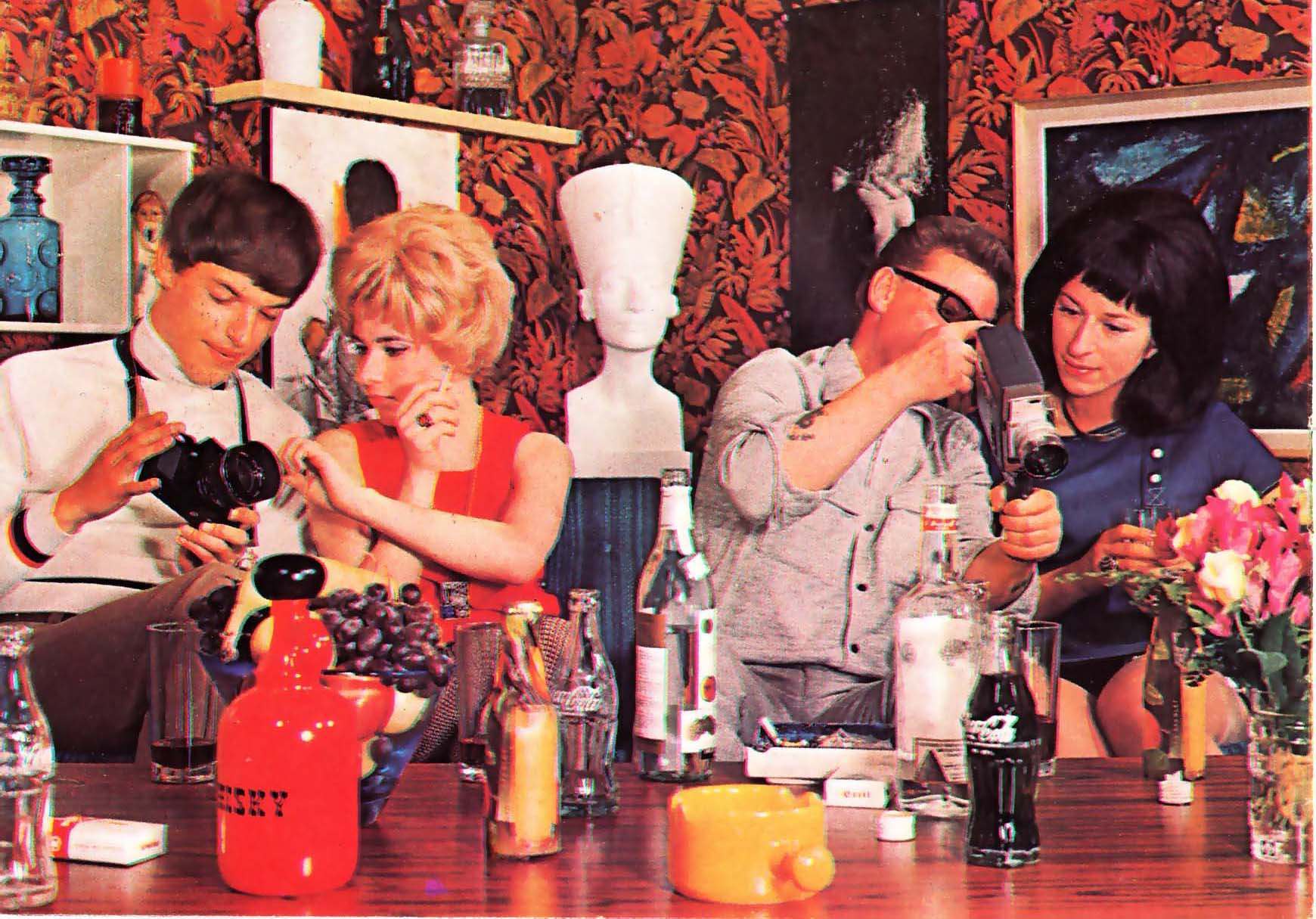 The bust of Akhenaten goes well with the madness that is that wallpaper and the generous supply of drink littering every corner, wouldn't you say?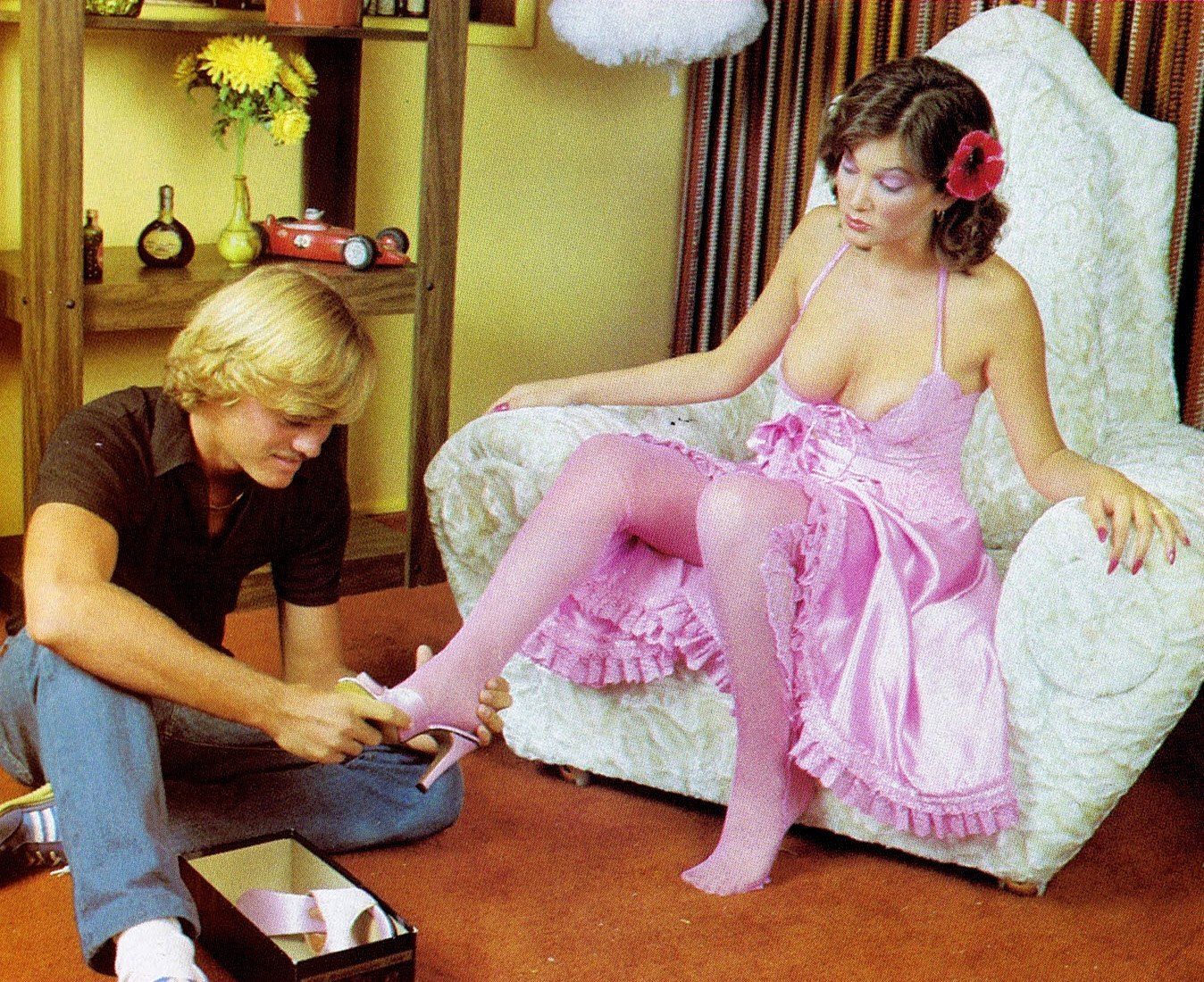 I'm not sure what sort of bizarre acts are about to be played out here, but that chair/throne and that room go together like toothpaste and orange juice.  The knickknack shelf consisting of a toy car and a miniature liquor bottle don't help the situation either.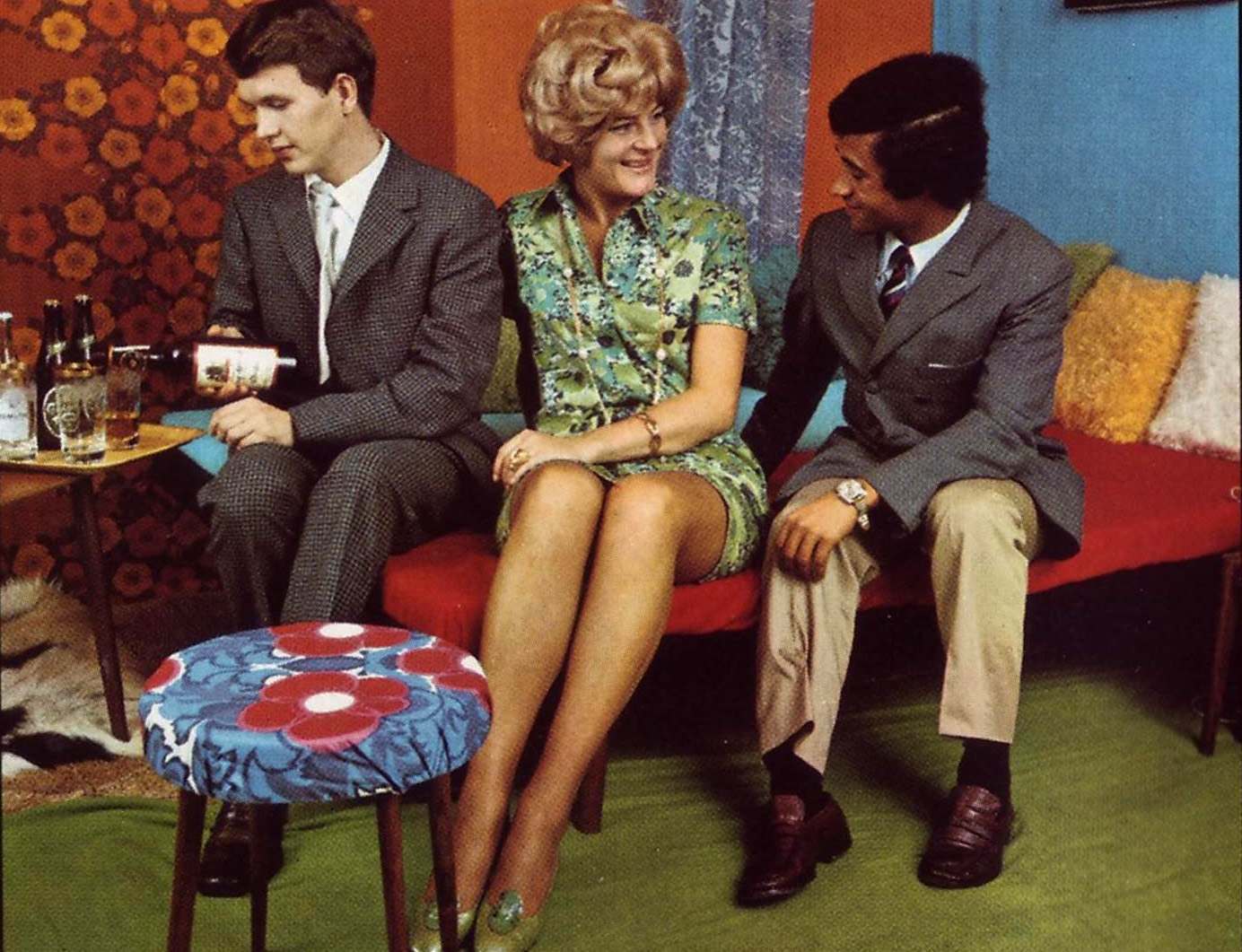 How confident am I that this is the stone cold ugliest bedroom décor ever conceived?  As surely as I am that terrible, terrible mistakes are about to be made.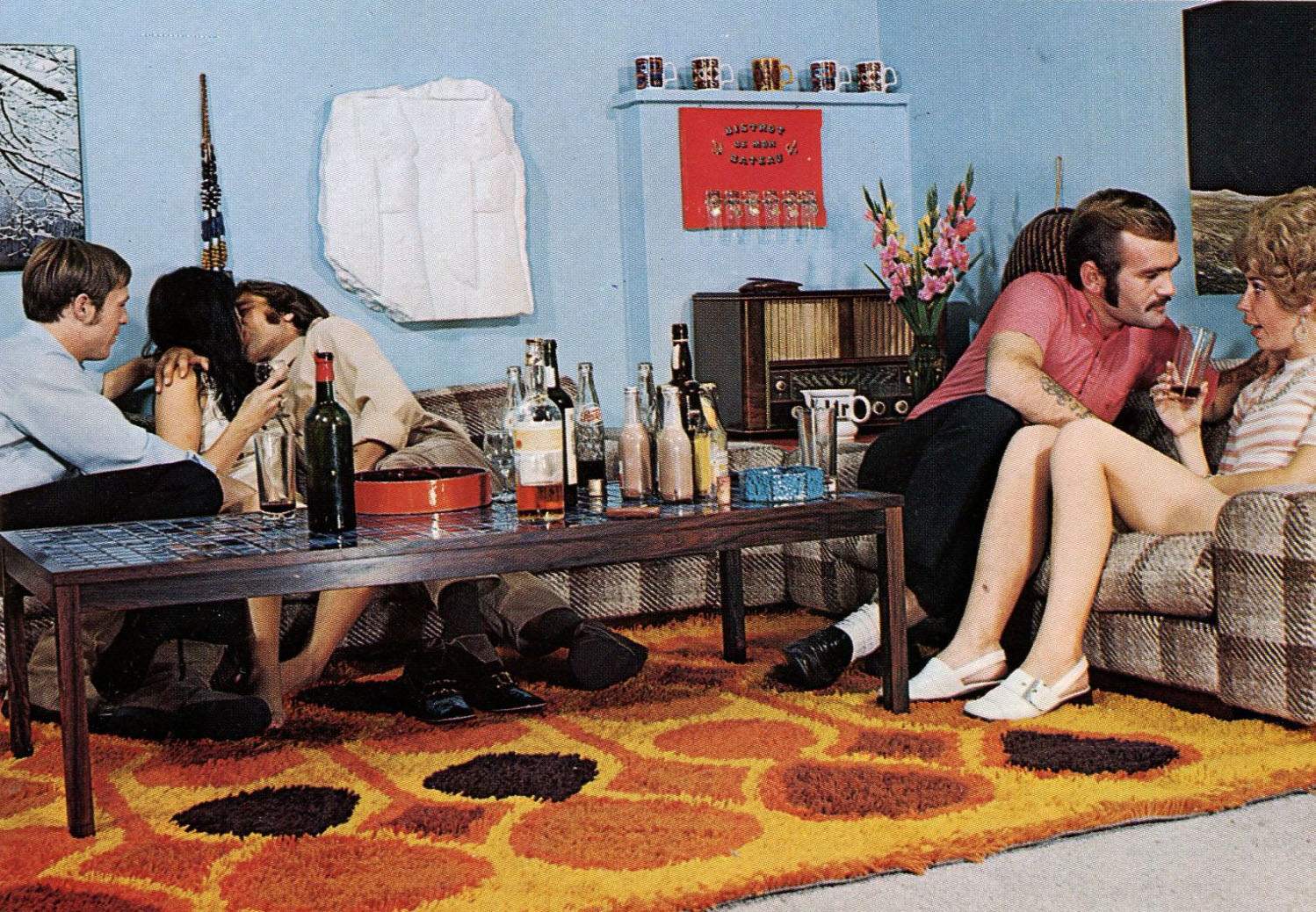 If you can look past the regretful behavior you'll notice some particularly regretful décor.  The white thingy on the wall and the parade of coffee mugs are my favorite touches.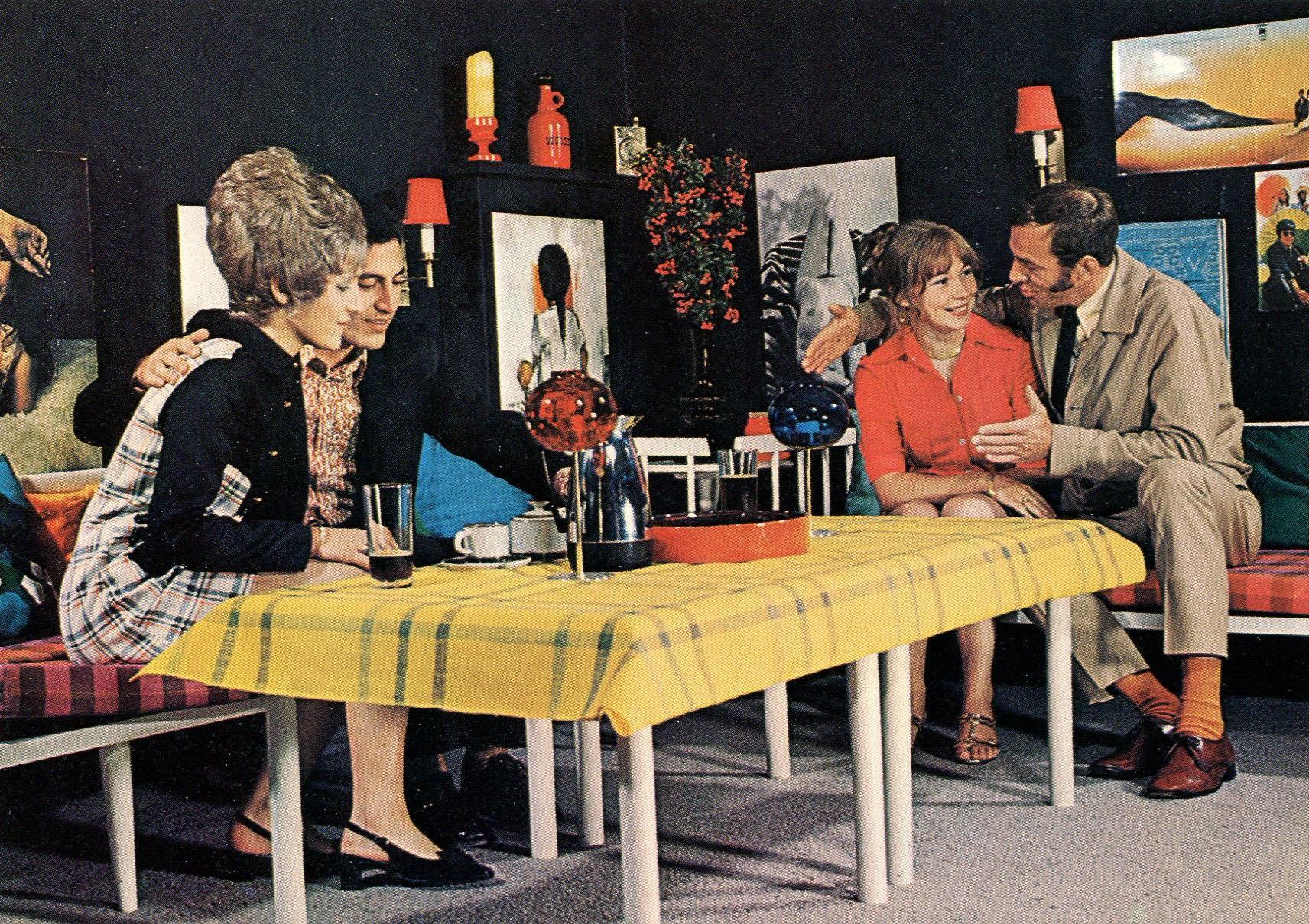 Zoinks!  That is some seriously funky décor.  (And by "funky" I mean probably covered in all kinds of funk.)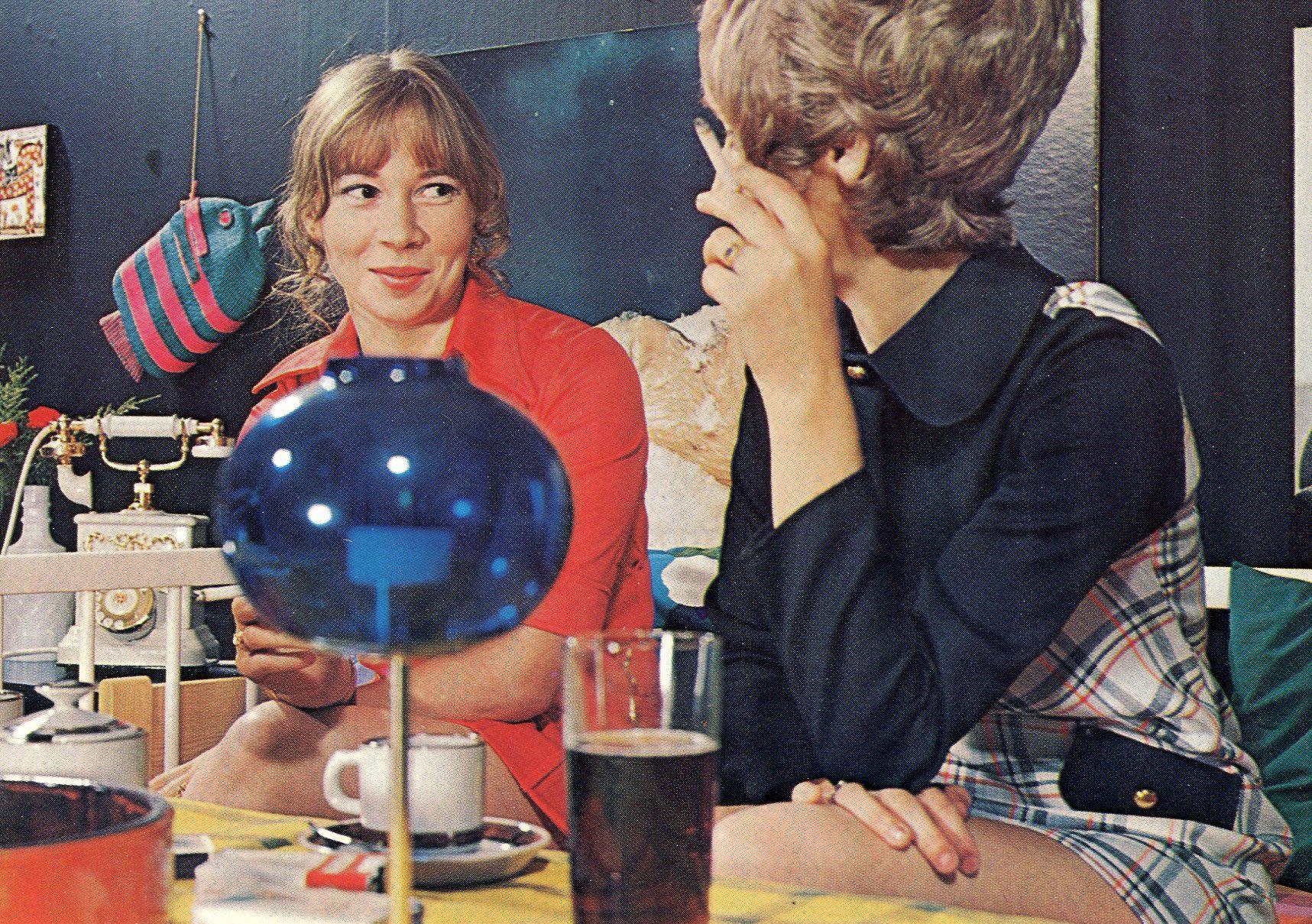 Here's another look at this fine interior… Note the hanging macramé fish.  I wouldn't want you to miss that.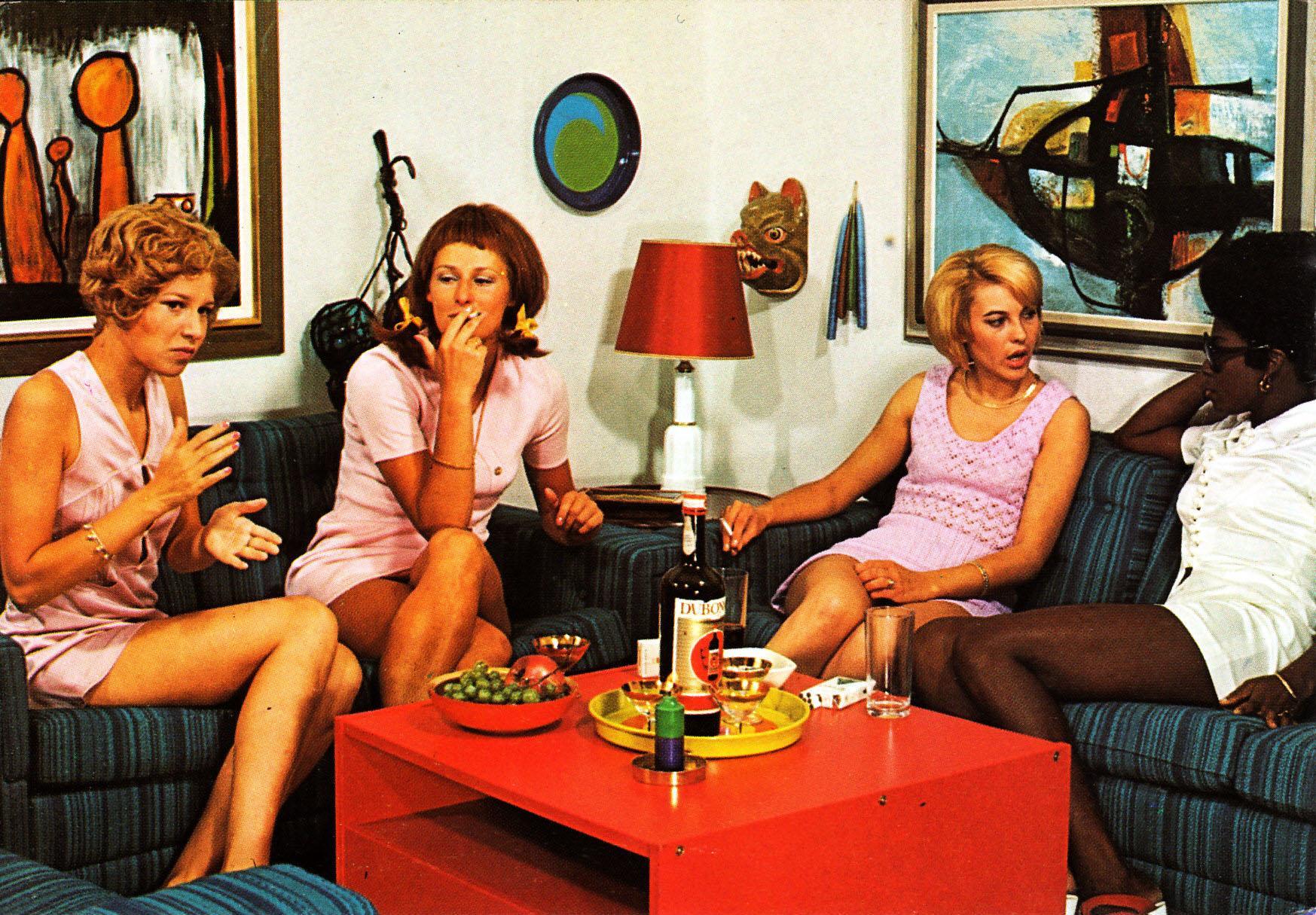 I'm okay with the artwork, I suppose.  It's the mounted head of some sort of ravenous beast that I have issues with.  This hideous thing will most assuredly haunt my nightmares for years to come.
Before we go, a toast…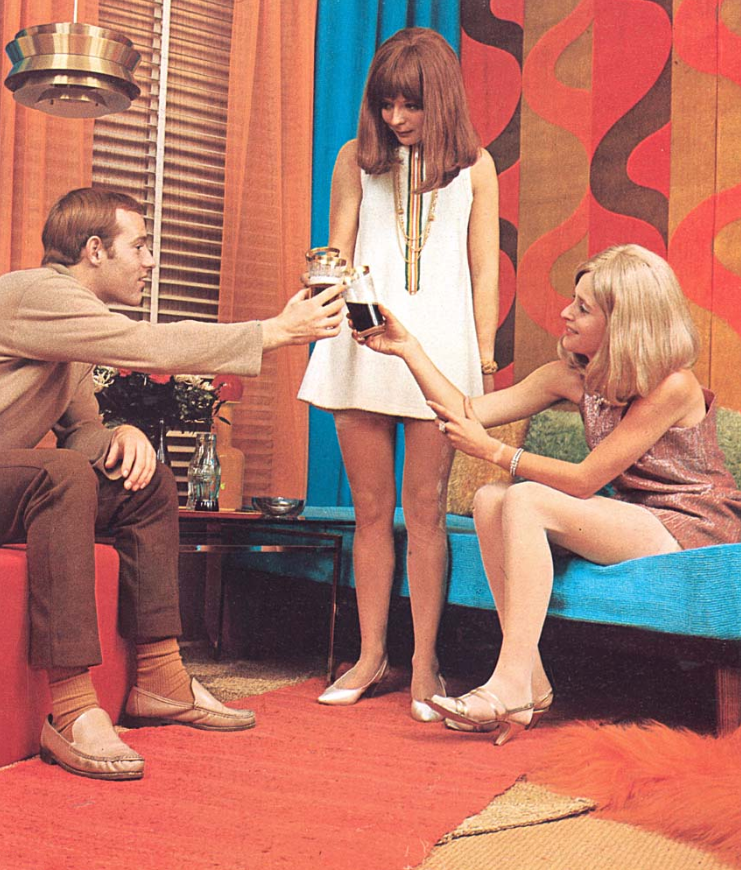 A toast to the singularly sleazy interiors of yesterday.  They were saturated in booze and sexually transmitted diseases, but they will always be close to my heart.
But not too close.  I wouldn't want to catch anything.