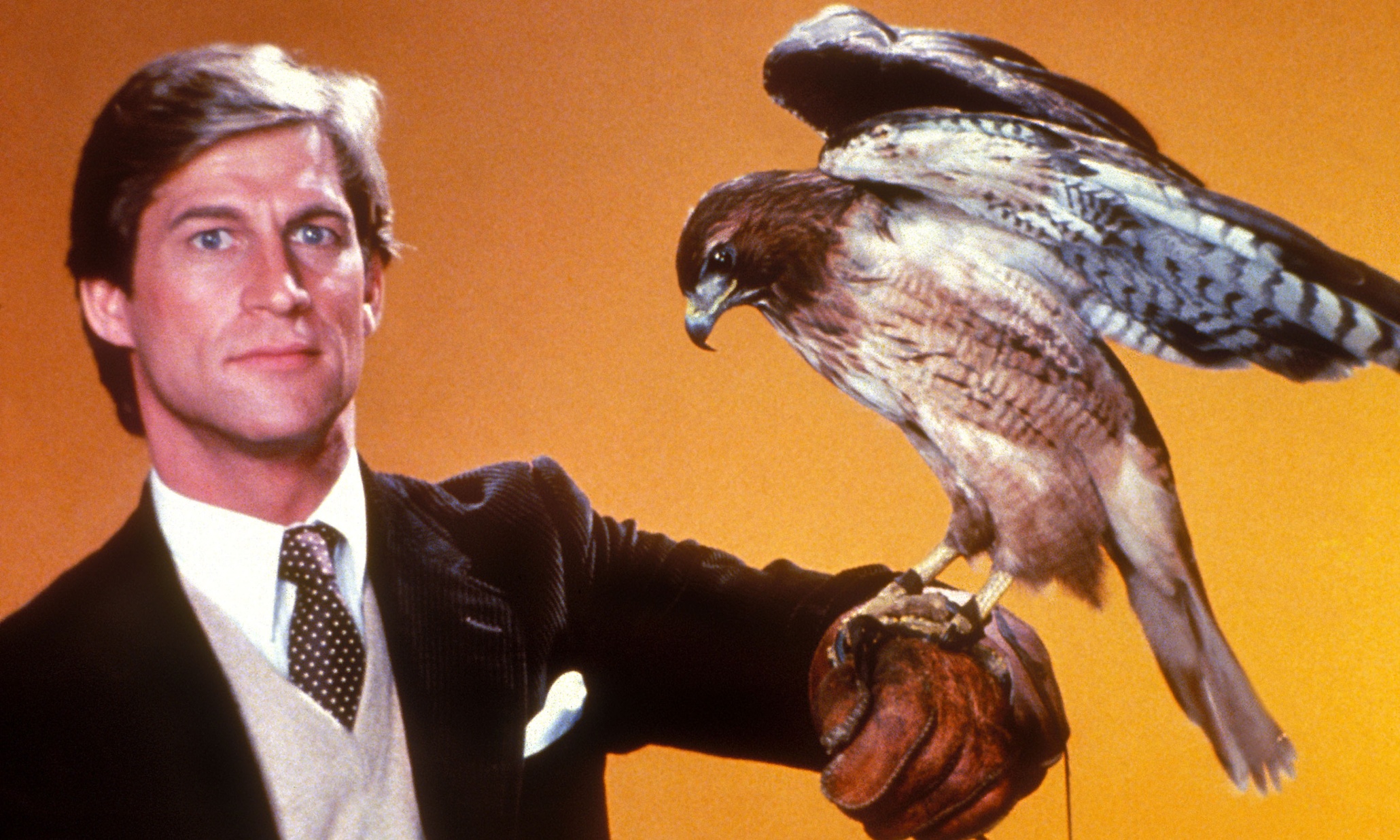 The year 1983 brought a variety of short-lived science fiction TV series to the tube — all with a fantasy edge — and at least one of the bunch from the 83-84 season carries a reputation as one of the worst genre programs ever broadcast.
Notably, two of the three series featured in this post come from the stable of late producer Glen A. Larson.
Automan
Inspired, perhaps, by the movie Tron (1982), Glen A. Larson's superhero series for ABC television focuses on a holographic superhero called Automan.
"Auto," as he is sometimes known, is the high-tech creation of nerdy Walter Nebicher (Desi Arnaz Jr.) at the Los Angeles Police Department.  Automan is the hero Walter only wishes he could be, the world's first "truly automatic man."
Automan's sidekick on the series is Cursor, a buzzing computerized buddy, and Automan possesses the ability to "rezz up" anything he requires to defeat criminals, including an Auto-motorcycle ("Renegade Run"), an Autocar and even an Autocopter.  In time of extreme danger, Automan and Walter can even merge their bodies into one person to avoid death ("The Great Pretender.")
A learning machine, Automan tries on several personalities, covers  or identities during the course of the series. He becomes an expert dancer in the episode "Staying Alive While Running a High Flashdance Fever' and in "The Great Pretender" absorbs data from the gangster movie genre.  He joins a band (with guest star Laura Branigan) in "Murder MTV" and apes Clint Eastwood's Dirty Harry in the episode "Murder Take One."
Funnier and smarter than Larson's other 1983 superhero series, Manimal, Automan nonetheless had his plug pulled after just 12 hour-long episodes.  The last episode, "Death by Design," aired on April 2, 1984.
Manimal
Glen Larson's second 1983 series – another superhero entry = has been called one of the 50 worst shows of all time by TV Guide.
Manimal aired for eight episodes on NBC from September 30, 1983 to December 17th of 1983 and starred Simon MacCorkindale as professor Jonathan Chase, a man with the unusual ability (handed down in his genetic code) to transform into beasts of air, sea and land.
In one episode, he transforms into a parrot ("Night of the Scorpion") and in another, (High Stakes"), a hawk.  Several episodes feature him turning into a black panther.
As the series begins, Chase teams up with the New York Police Department and detective Brooke MacKenzie (Melody Anderson) to foil criminal plots.  In one episode ("Scrimshaw"), Chase goes in search of the legendary treasure of Topaz Island, and in another he (hilariously) demonstrates his martial arts skills in Chinatown ("Breath of the Dragon.")  The demonstration mostly involves him imitating a mountain gorilla.
Although Manimal was canceled in 1983, MacCorkindale resurrected in the character in 1998, in an episode of Glen Larson's Nightman (1997-1999) superhero series. There, the audience learns he has been hunting Jack the Ripper through time, and has passed his ability to transform into animals to his daughter, Teresa (Carly Pope).
Wizards and Warriors
Okay, this tongue-in-cheek series is actually a fantasy, not science fiction. The series ran on CBS from February to May of 1983, and just eight episodes were produced.
The series is set in a mythical kingdom and follows the adventures of Prince Erik Greystone (Jeff Conaway) and his sidekick, Marko (Walter Olkewicz) as he battles the evil Prince Dirk Blackpool (Duncan Regehr) and his dastardly sorcerer accomplice, Vector (Clive Revill).
Other characters in the series include Princess Ariel (Julia Duffy), Greystone's love interest, and Tranquil (Ian Wolfe), a possibly-senile wizard. Game of Thrones, it ain't.
Although critics found the series campy and enjoyable – as did I — audiences did not tune in, and Greystone, Blackpool, Ariel and the rest failed to live happily ever after.  The series was finally released on DVD in 2014, more than thirty years after the original episodes were broadcast.