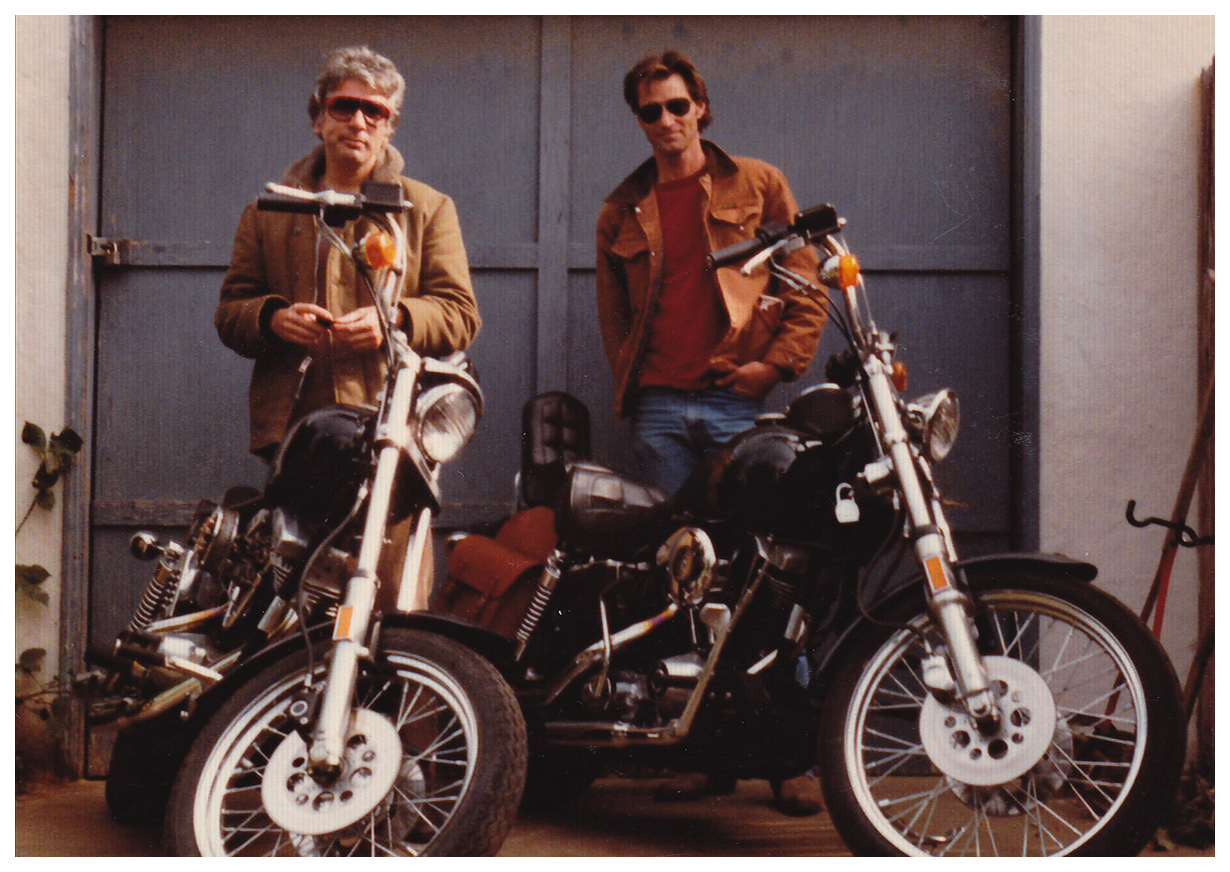 Actor (Days of Heaven, 1978) and Pulitzer-Prize winning playwright (Buried Child, 1979) Sam Shepard (November 5, 1943 – July 27, 2017) kept up a near 40-year correspondence with his former father-in-law and confidant Johnny Dark – Shepherd had been married to O-Lan, Dark's step-daughter by Scarlett Johnson. (O-Lan was named after a character in Pearl Buck's The Good Earth).
The two men adhered to the spiritual teachings of Armenian-born George Ivanovich Gurdjie (13 January 1866 – 29 October 1949) whose 'Fourth Way' observed that people exist in a de facto state of 'waking sleep' but are capable of awakening through ritual, exercises and words known to people in 'The Work', a term for his students. Shepherd cast himself as The Work's "bad boy", trying to shape up his imagination to the "the real adults".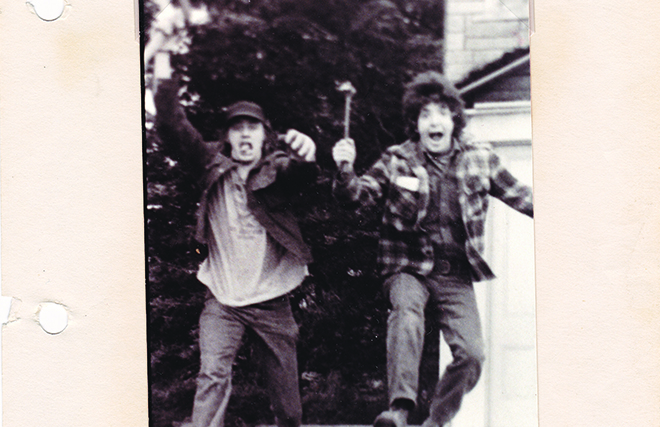 The 'Sheps' and the Darks talked of moving in together in a shared home. But on St Patrick's Day 1983, Shepherd moved in with the actress Jessica Lange, who he met on the set of Frances.
Their love made it into the letters.
On March 29, 1983, Sam Shepherd wrote to his father in law:
I'm sitting right now in Jessica's remote cabin hideaway in the deep forests of Northern Minnesota surrounded by snow … Yesterday me and Jessie drove into Duluth which is a town right out of Kerouac …  I can't describe the feeing I had walking side by side with her down the streets knowing this was her hometown & she was a child in this place & she was describing buildings she remembered & places she grew up in and here I was with her & we were really together after all those agonising months of being separated.

…

I miss the family and Jessie and O-Lan & all of you… The thing that hurts me the most is knowing I abandoned everyone. That ran off and left everyone high and dry… I still get swamped with the feeling of betrayal… Even so, I know I can't turn back now there's still a 'rightness' to this new direction that I can't deny.

I love this woman in a way I can't describe & a feeling of belonging to each other that reaches across all the pain. It's as though we've answered something in each other that was almost forgotten. I look back on that whole ten years in California & I see myself hunting desperately for something I wasn't finding. I know the Work point of view is the only true one. That life is inside. That nothing outside can ever finally answer our yearning. I know that's true but, in some way, finding Jessie has reached something inside me. A part of me feels brand new — re-awakened…

I know even this will change. There'll be moments of deep regret maybe. But life is a gamble. I felt the weight of that the first time I left home for good. I walked out of that house into the unknown & it scared the shit out of me but the adventure of hitting life straight on was a thrill I'll never forget. I feel that now — along with the fear. But I see the fear stems from being alone in the world & it has a new meaning for me now. You can be alone in the midst of people or you can be alone & join with the other one's aloneness. There can be a real meeting between two people at the point where they always felt marooned. Right at the edge. And that's how it is with me & her.
December 10 1983

Johnny,

What a saga this life is! The ups and down are staggering. Yesterday I got engaged for the first time in my life. I suddenly had this overwhelming desire to conform to all the social formalities of being in love in the old style. I wanted to give her a ring & ask her in the corniest way possible, if she would be my wife and have my kids and live with me forever. I bought this great antique Sapphire ring set in gold. I stuffed it in my pocket and got all excited about asking her. I waited for her to come into the motel where we watch the dailies every afternoon & when I saw her coming I swept her outside into the cold wind and snow and popped the question. We jumped up and down together like little kids in the snow.
Read more in Two Prospectors: The Letters of Sam Shepard and Johnny Dark, edited by Chad Hammett.
Via: Texas State, BrainPickings, The Paris Review