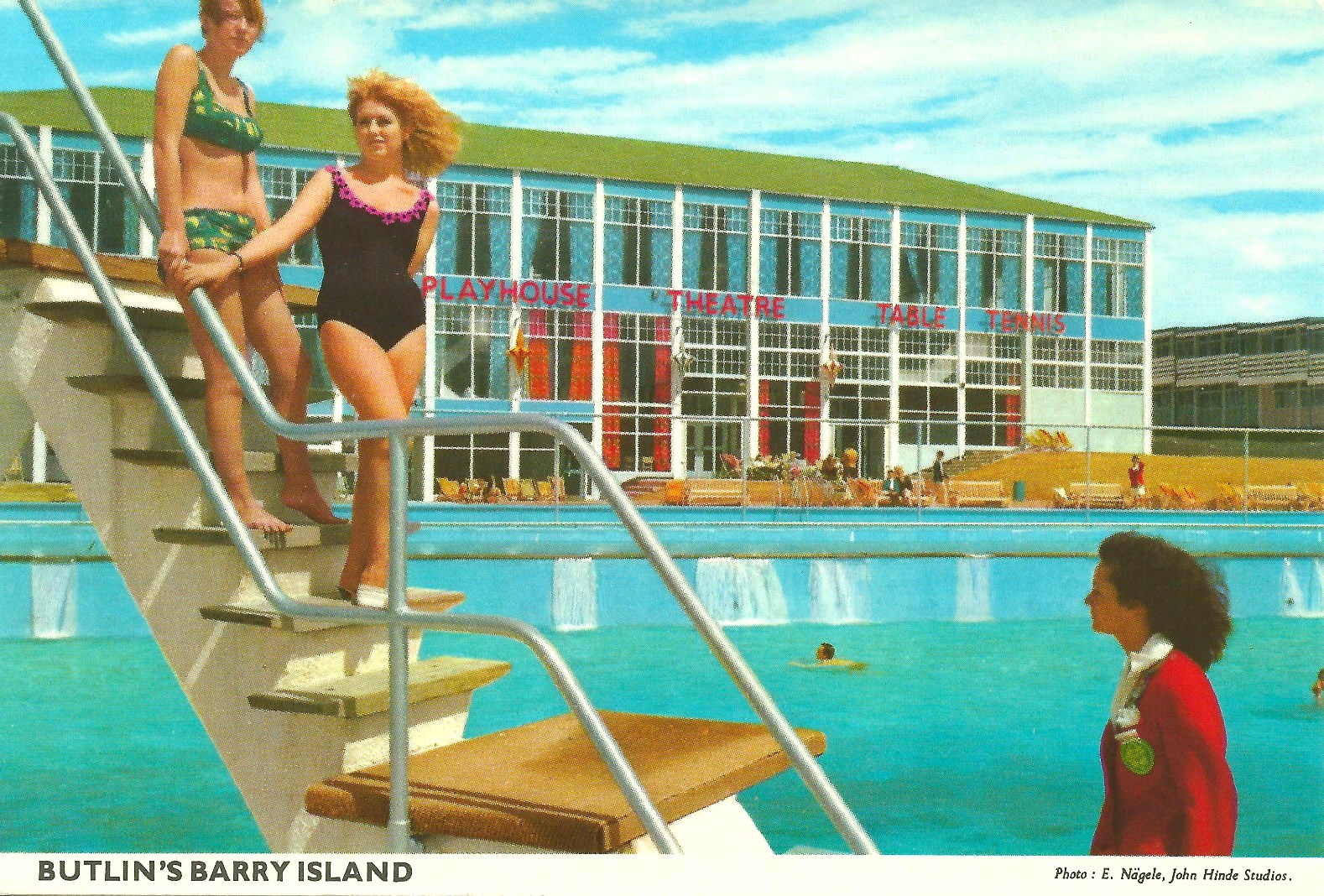 Billy Butlin's inspiration for his holiday camp empire actually came from a bad holiday on Barry Island in his youth when he had been locked out of his B&B all day by his landlady. He went on to build one of his holiday camps at Barry Island. It was to become the last and smallest of the camps and it was opened to campers in June 1966.
Barry Island Butlins, according to wikipedia, featured all the tried and tested Butlins ingredients: the famous Butlins Redcoats, funfair, early morning wake up with Radio Butlin, dining hall, indoor and outdoor swimming pools, ballroom; boating lake, tennis courts, sports field (for the three legged and egg and spoon races and the donkey derby), table tennis and snooker tables, amusement arcade, medical centre, theatre, arcades of shops and the Pig and Whistle Showbar. A 430 metres (1,410 ft) Chairlift system was opened in 1967. There were 800 chalets, all very basic, 'no-frills' and designed to modern 1960s standards, which, on the outside, meant wooden panels and flat roofs.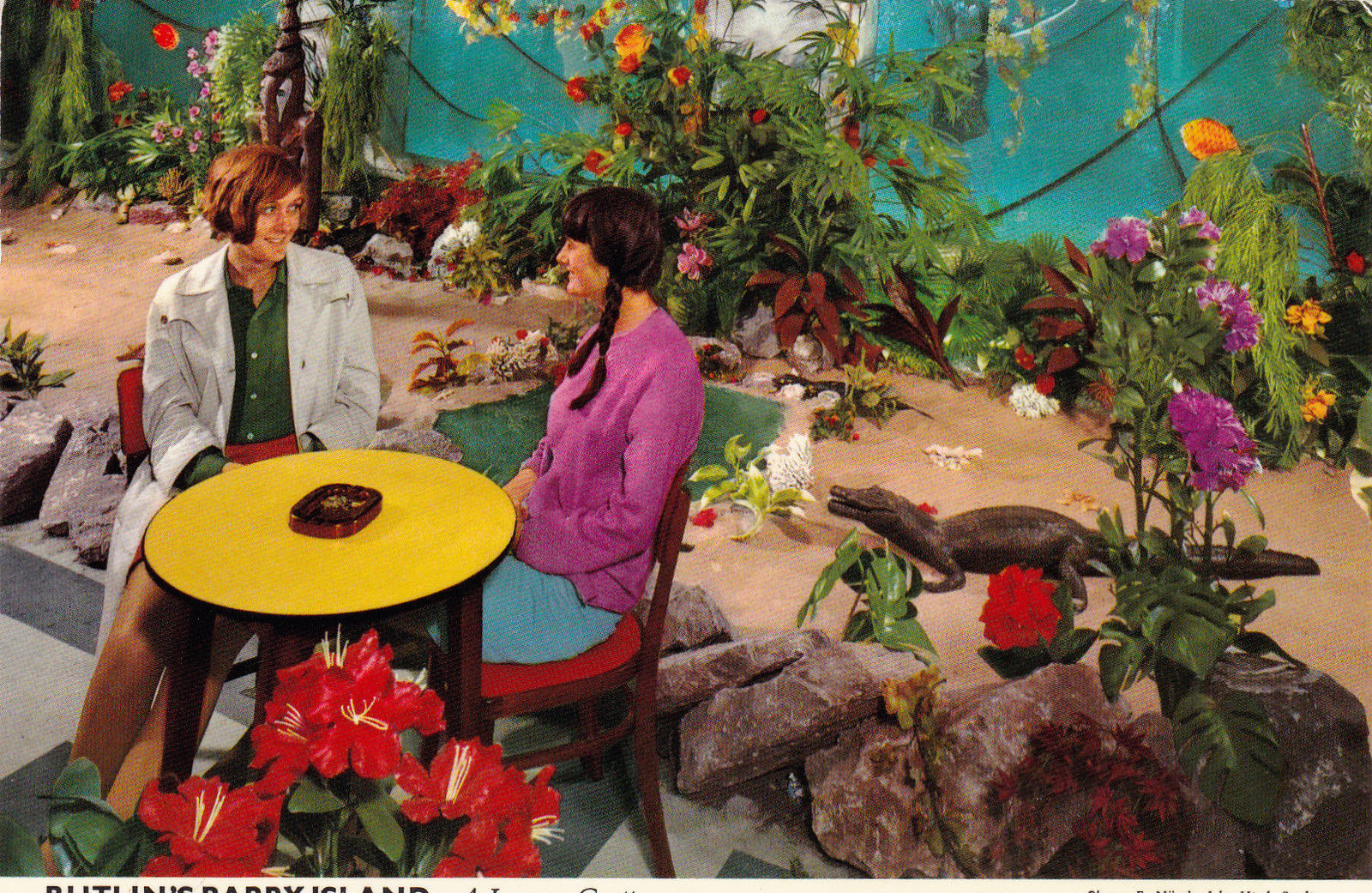 The Barry Island camp was highly successful until the 1980s when on 29 October 1986, the company announced that the camp would close at the end of that year.
The camp was sold to Majestic Holidays and re-opened on 23 May 1987 as Majestic Barry Island (later renamed The Barry Island Resort). Majestic Holidays' plans to demolish the camp and rebuild the site did not reach fruition though the camp was given a complete refurbishment. Majestic cheekily continued to use Redcoats until 1989 until Butlin's threatened legal action. After thinking long and hard Majestic came up with name Bluecoats instead.
The holiday camp site was sold for £2.25m to Vale of Glamorgan Council in October 1997, who demolished the camp and sold it to Bovis Homes for housing development. Now known as Bryn Llongwr, houses were built on the site between 2002 and 2003, with the remaining two original camp buildings and outdoor pool being demolished in early 2005.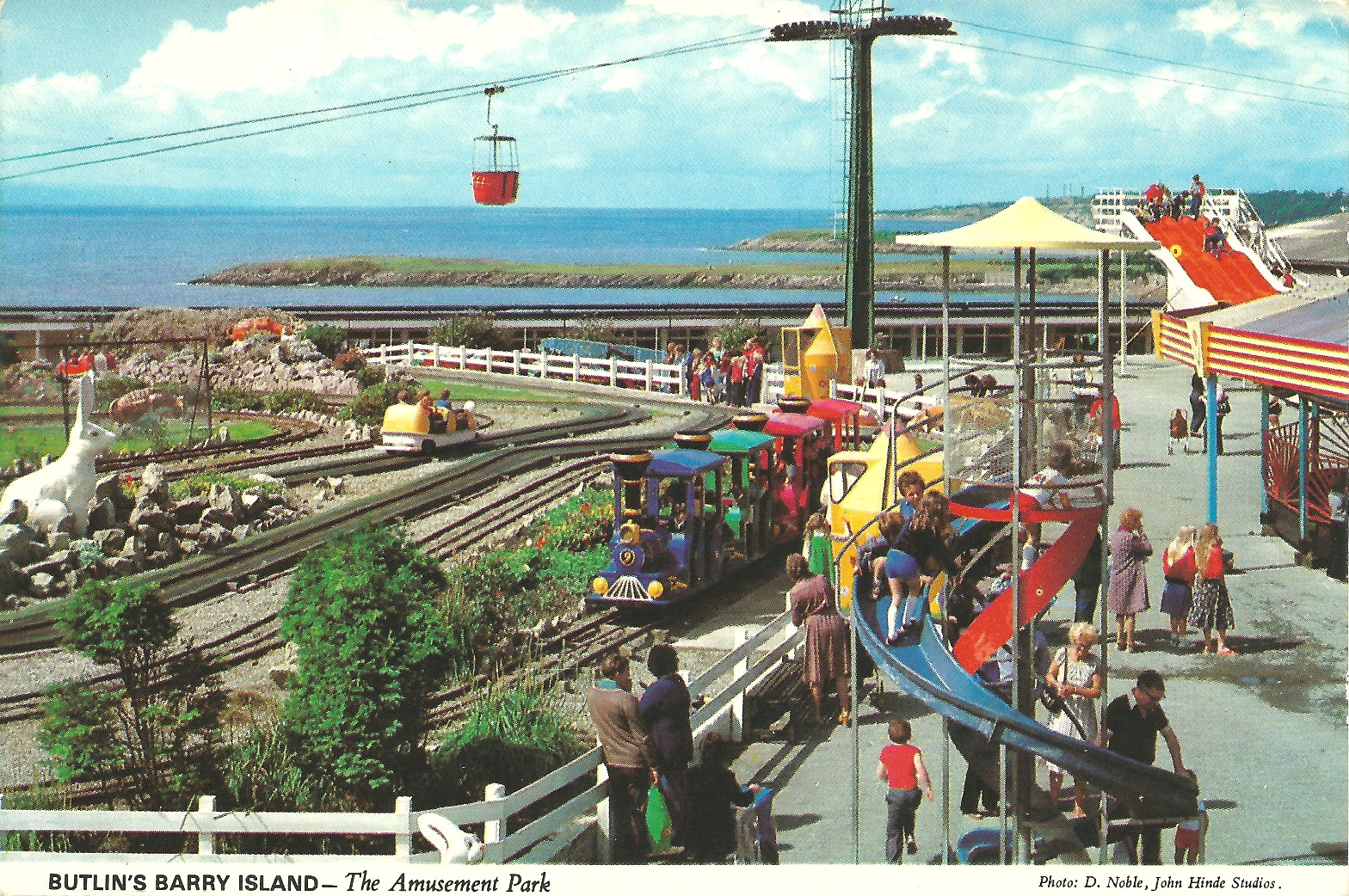 In the late 1960s Butlins hired John Hinde to produce postcards that reflected the spirited and enjoyable environment found at his camps. By this time, Hinde worked more as an art director than an actual photographer, so he hired two German photographers, Elmar Ludwig and Edmund Nägele, and one British photographer, David Noble. They travelled to the different camps and set up the necessary lights and photography equipment, often taking a whole day to make them just right. The photographers used large format cameras and Ektachrome film to capture the optimistic tone that Butlin was looking for. Hinde would often enhance certain colours later on so that the end result would be a lively, idealistic view of a Butlin vacation and which now have an extraordinary nostalgic style like no other photographs of the time.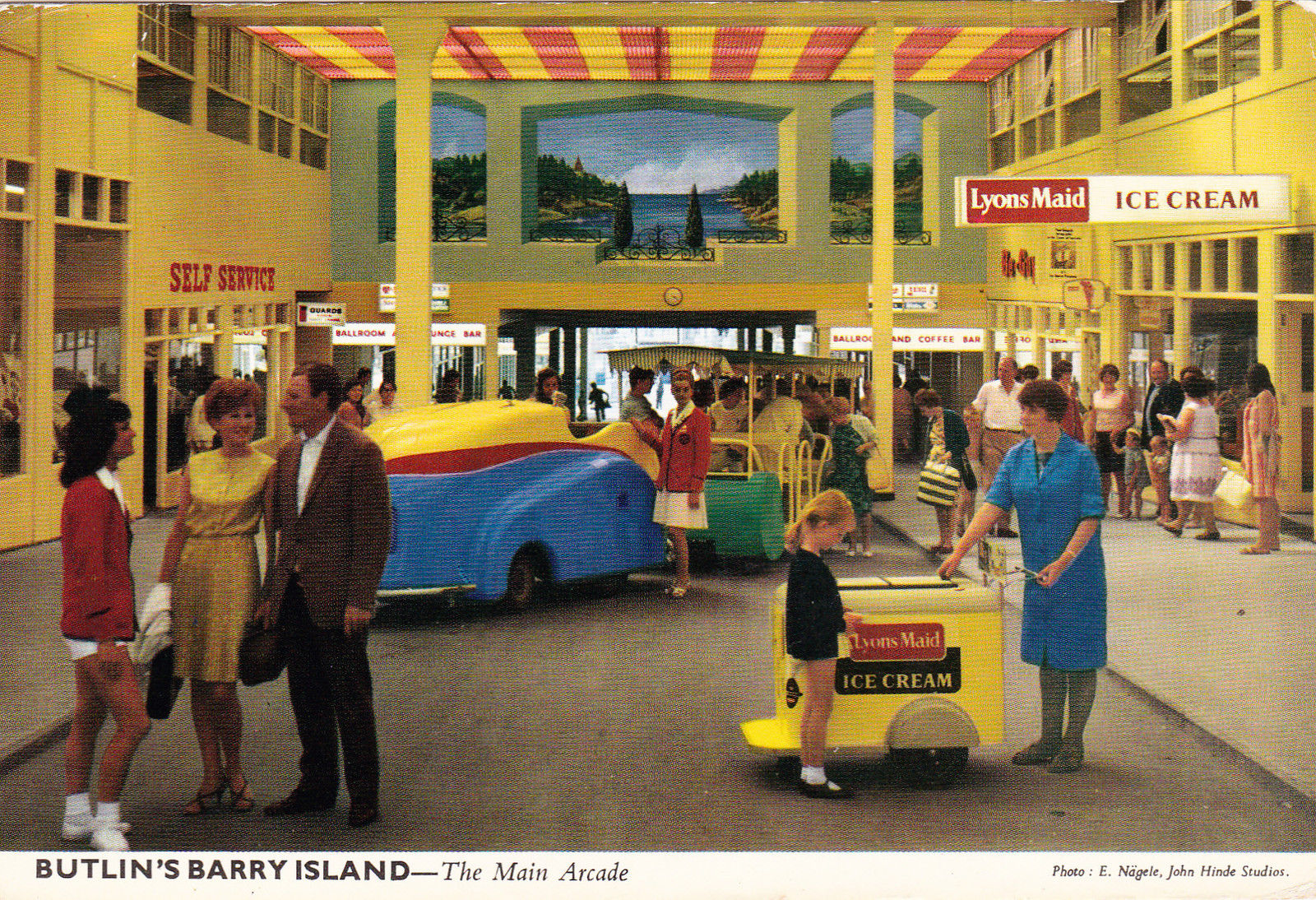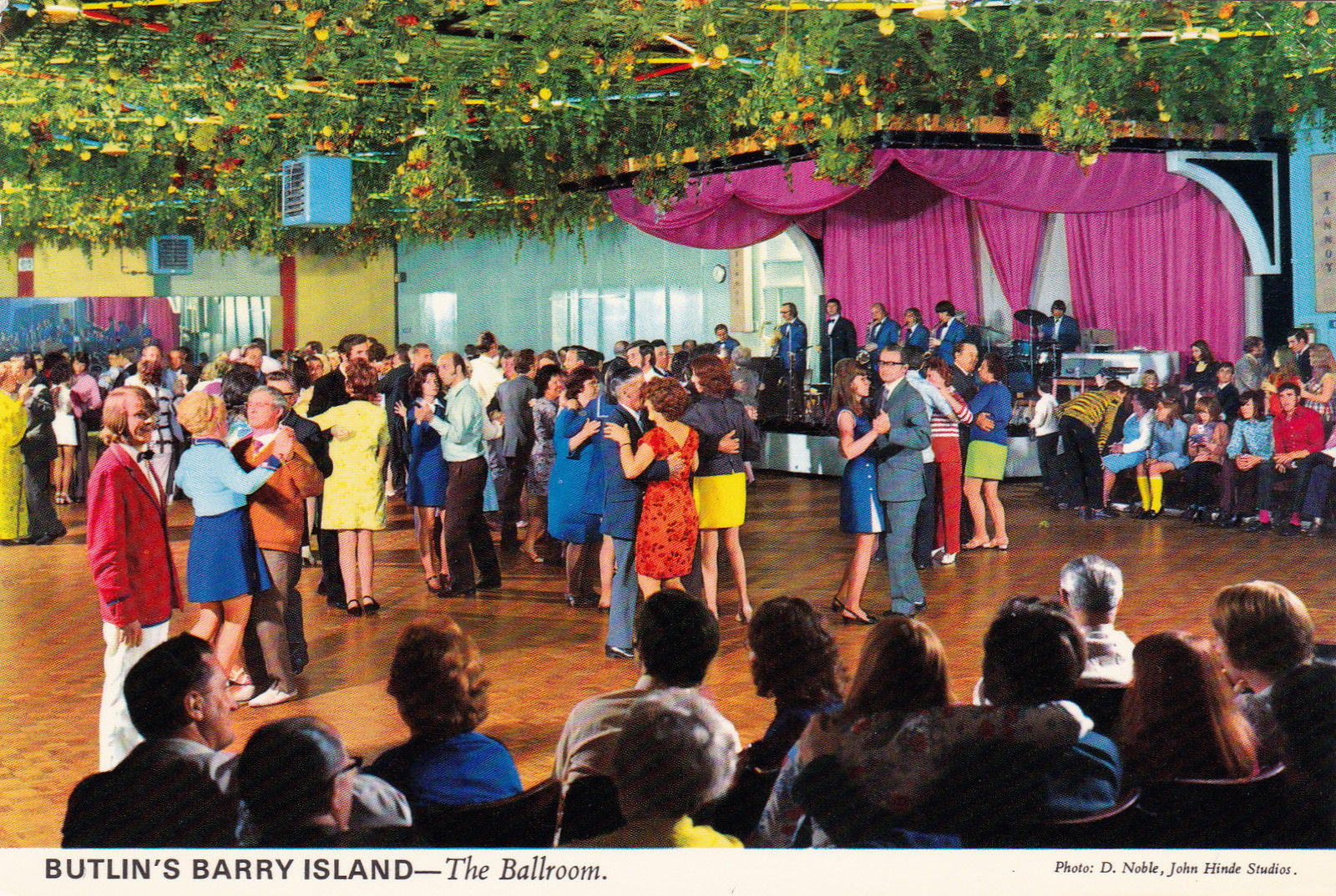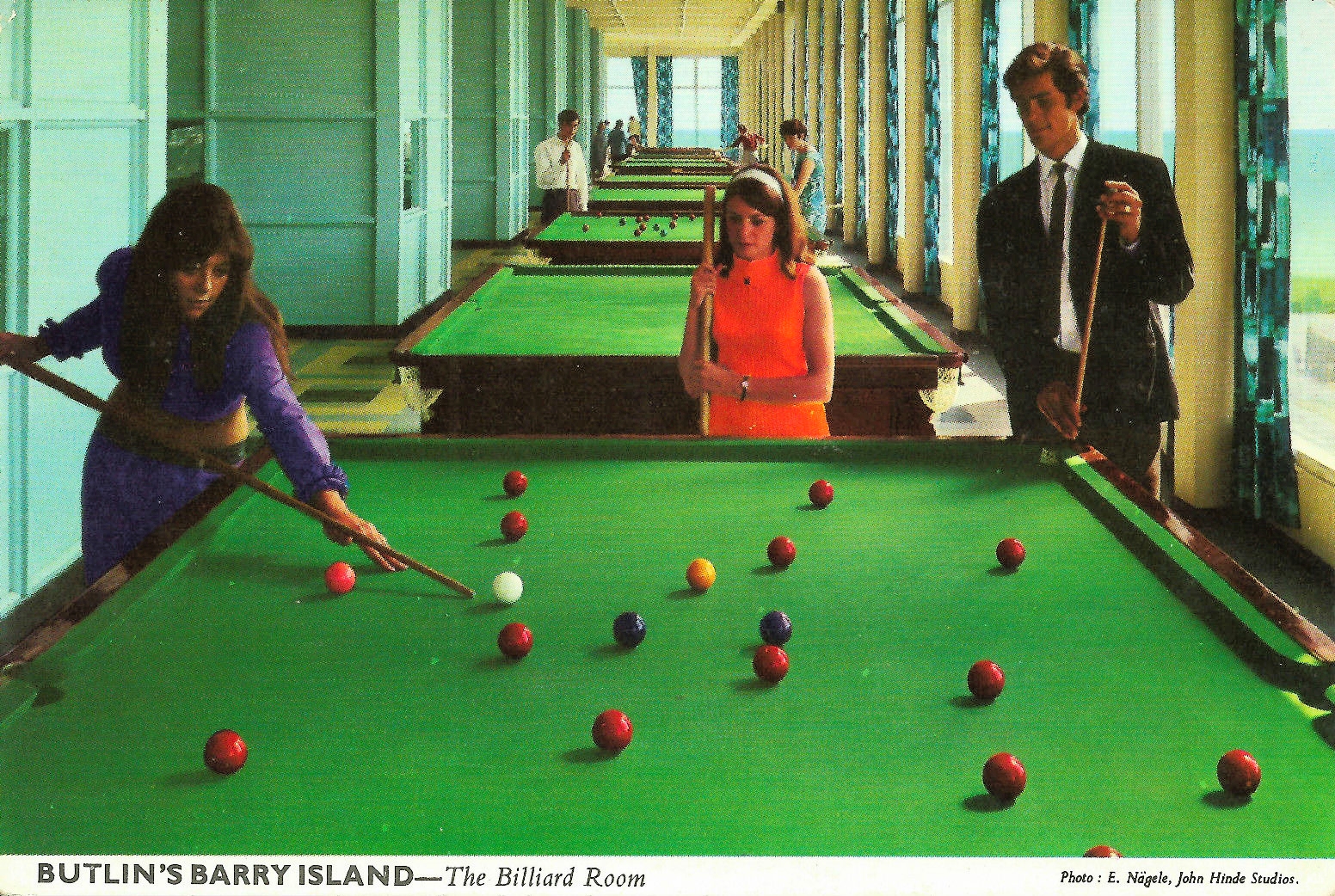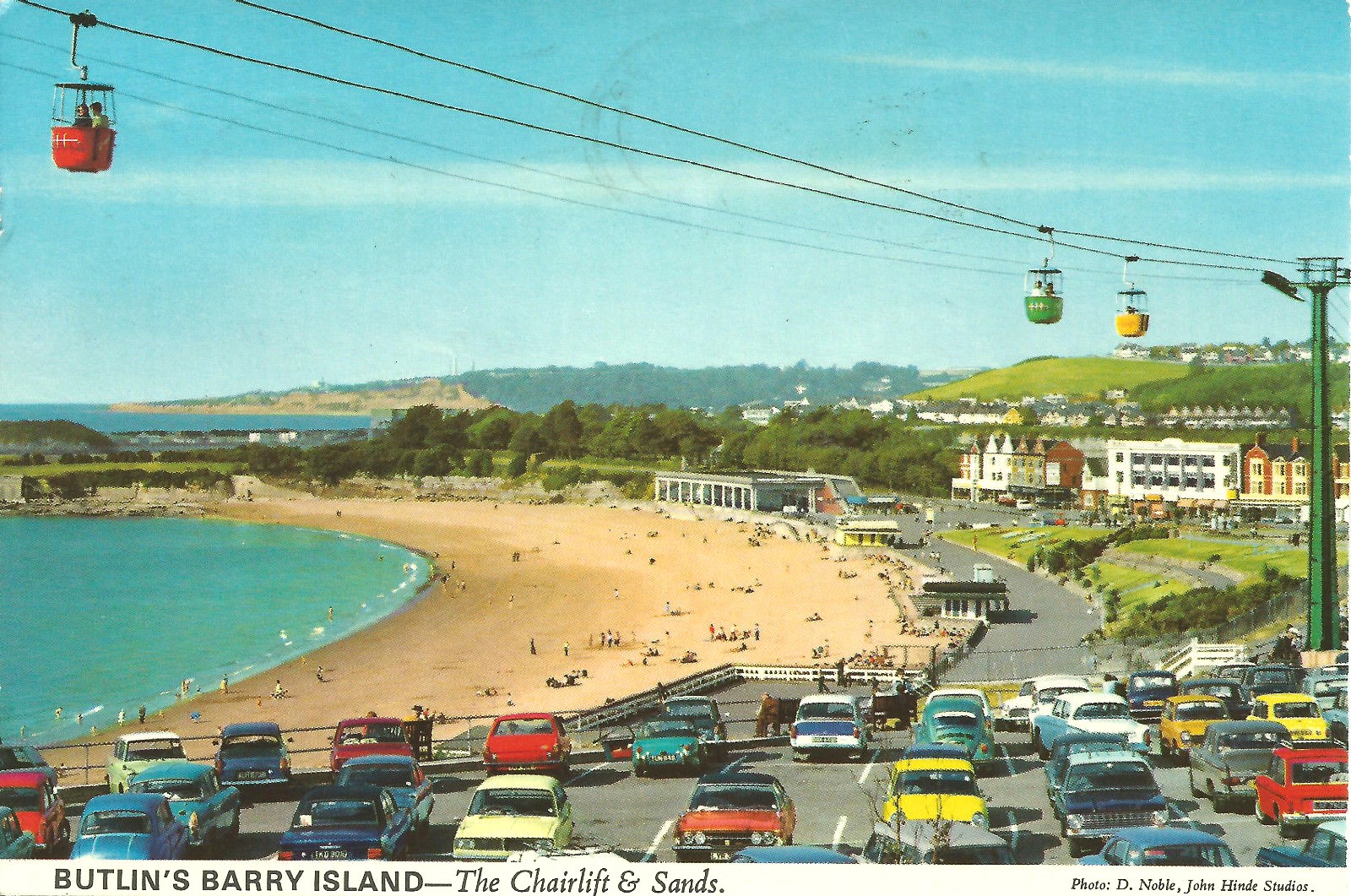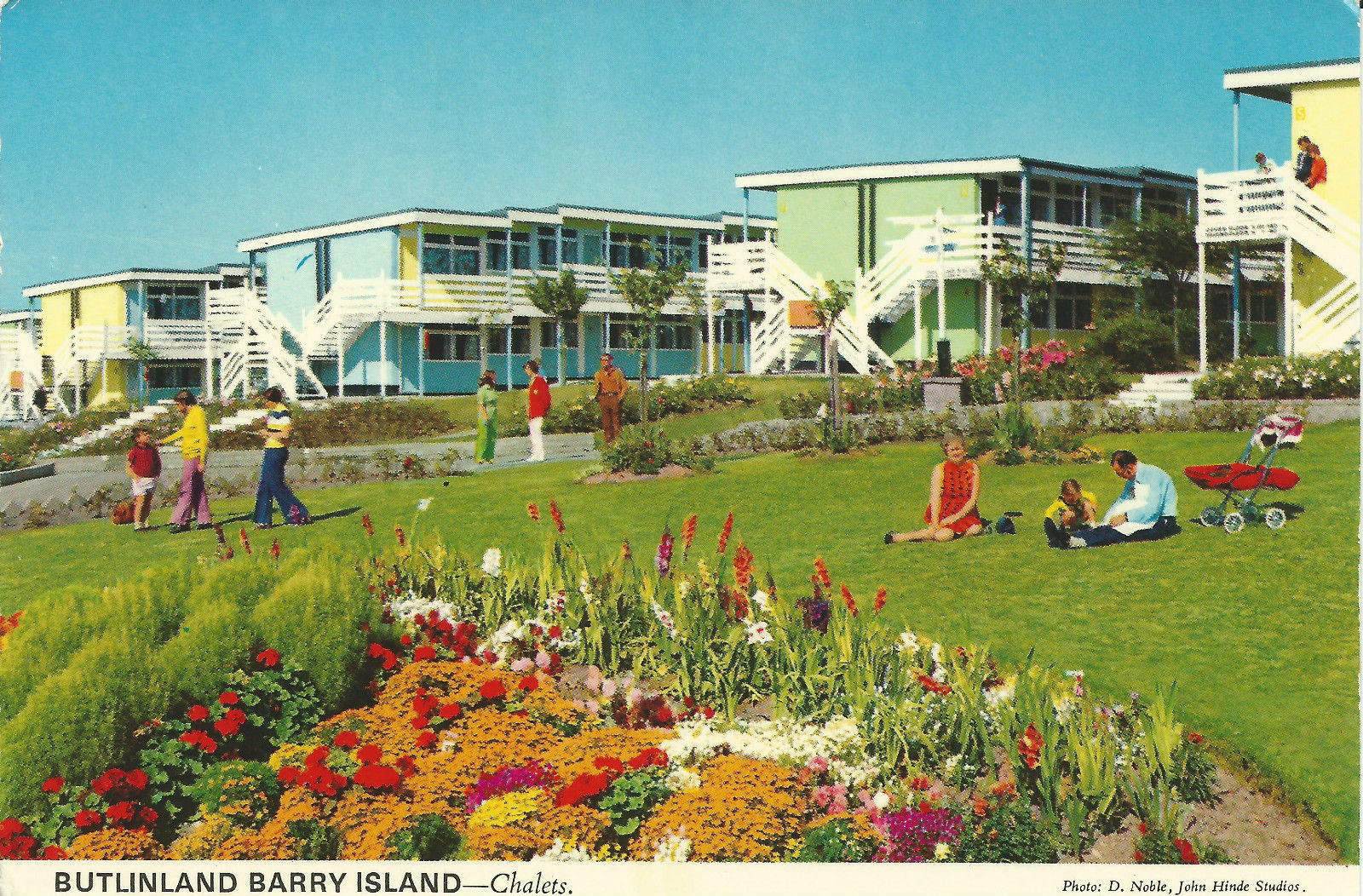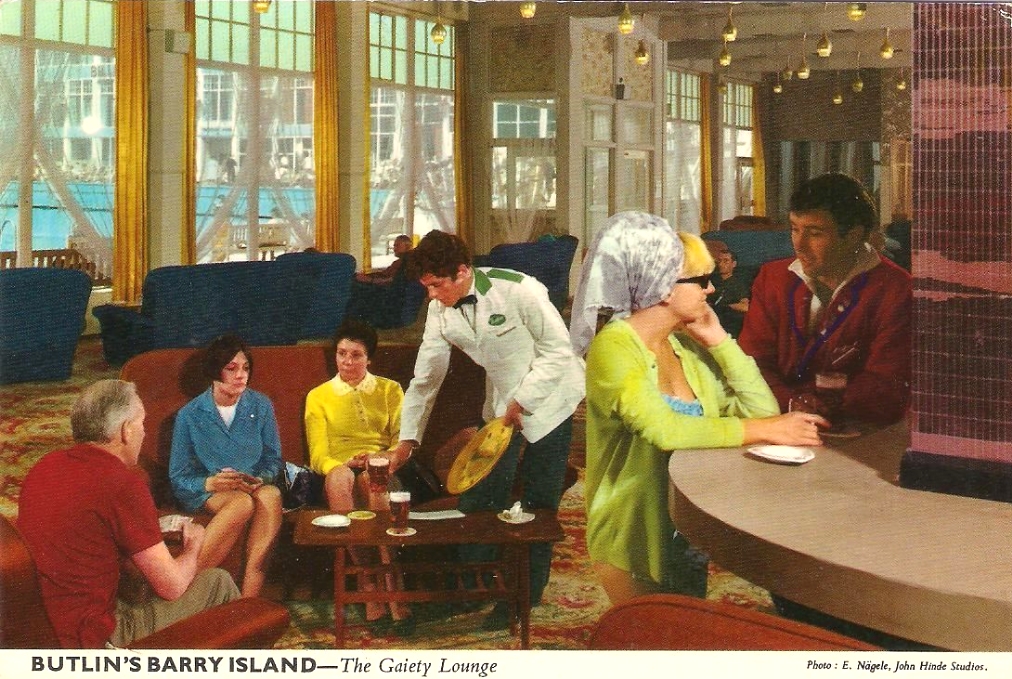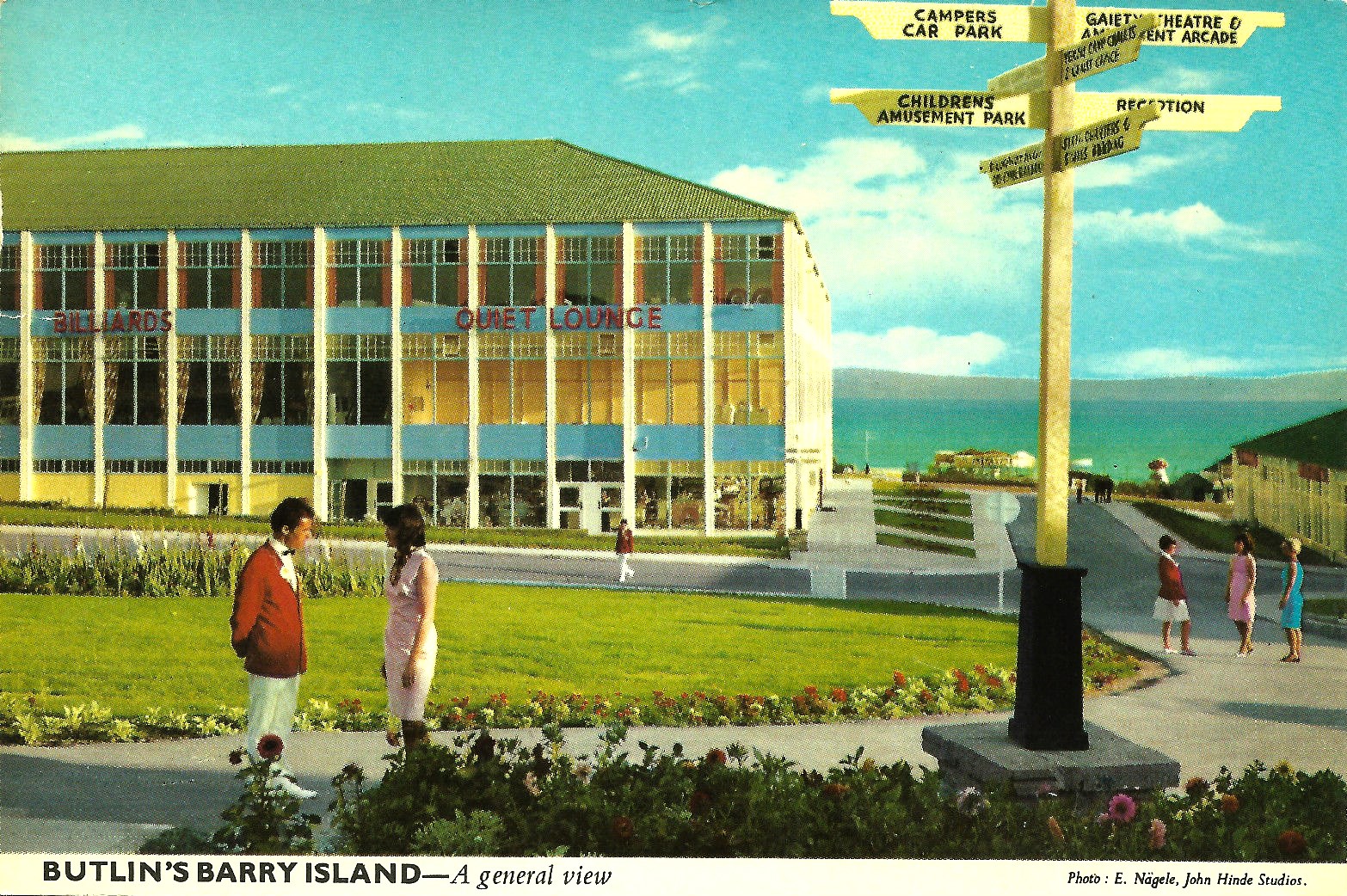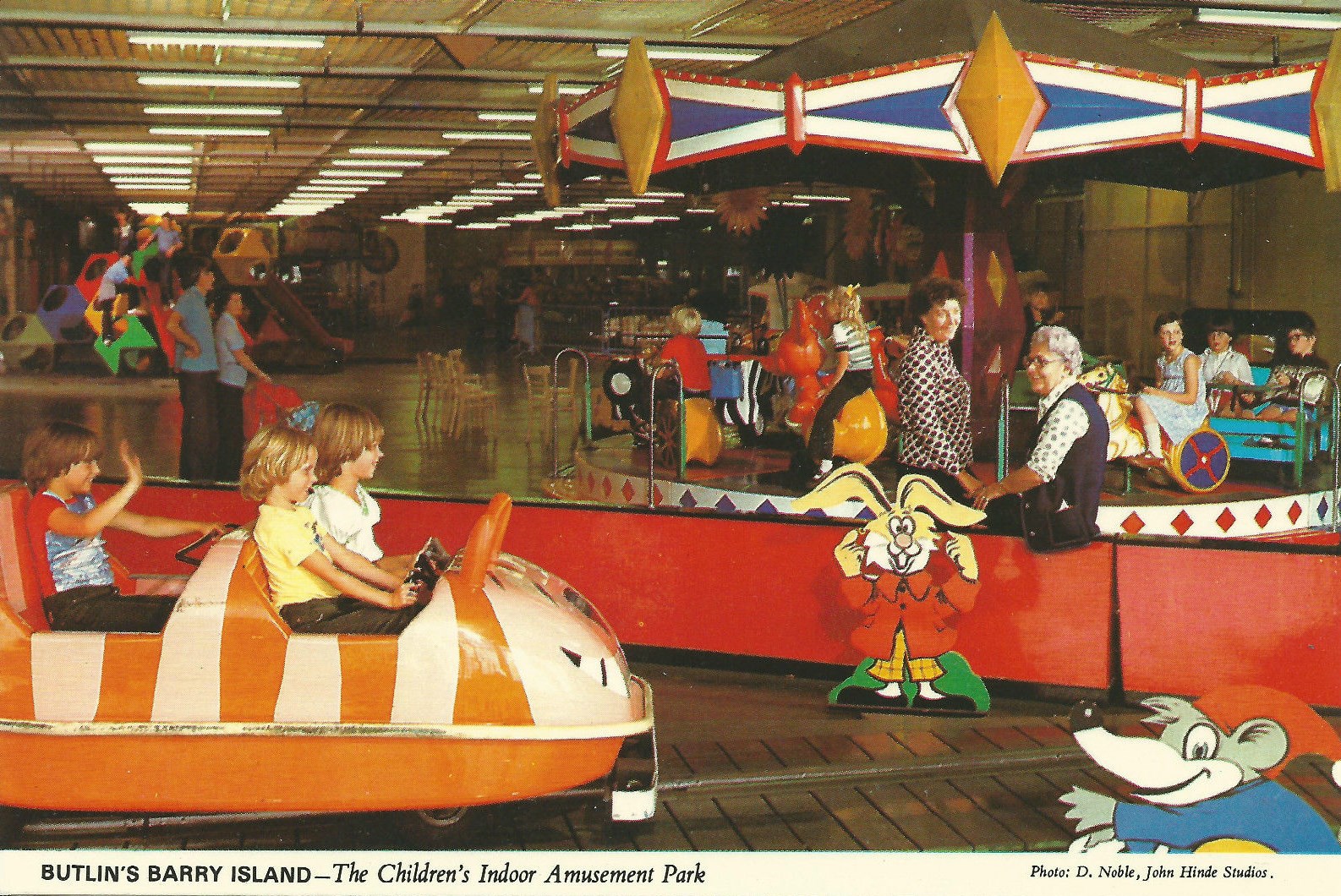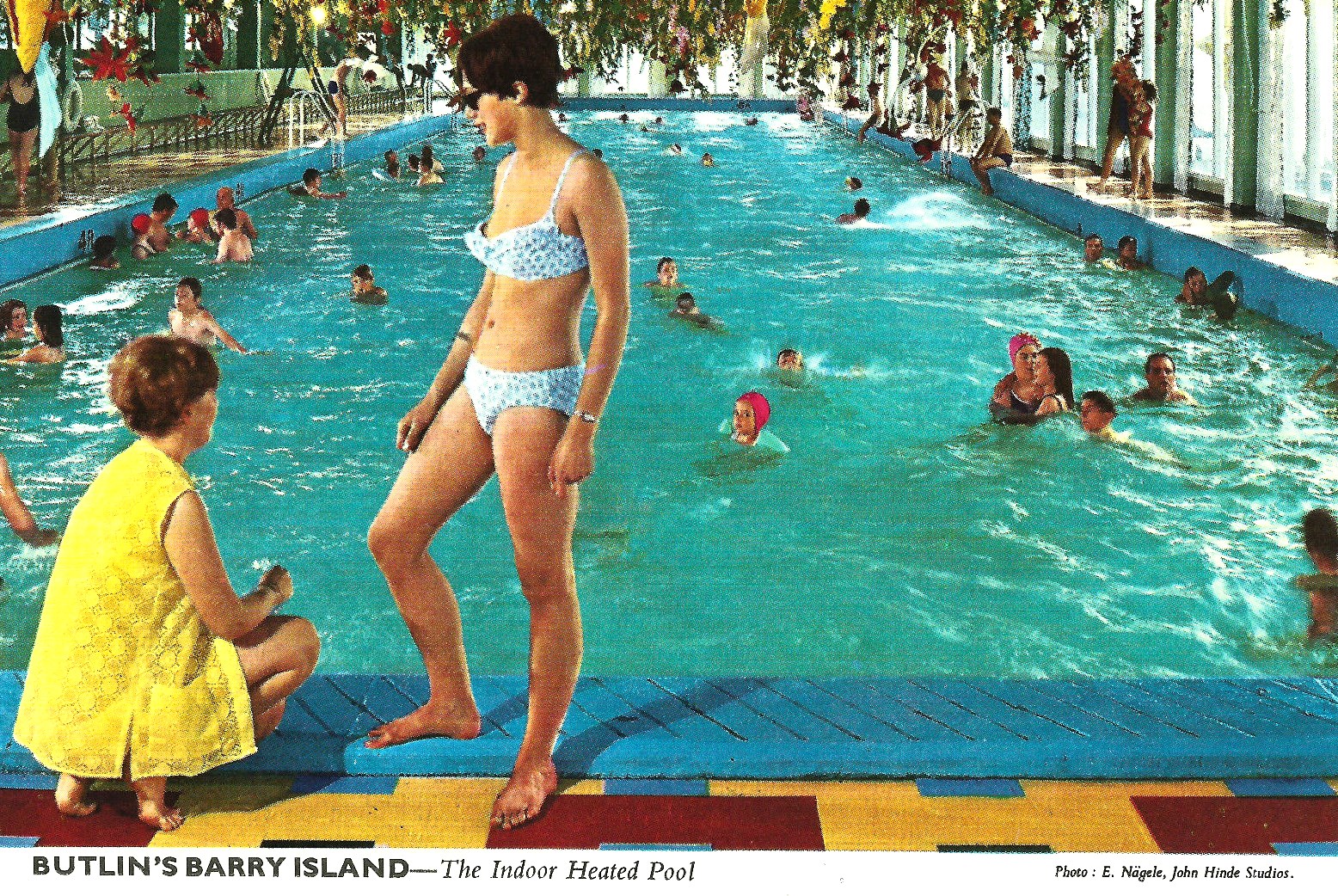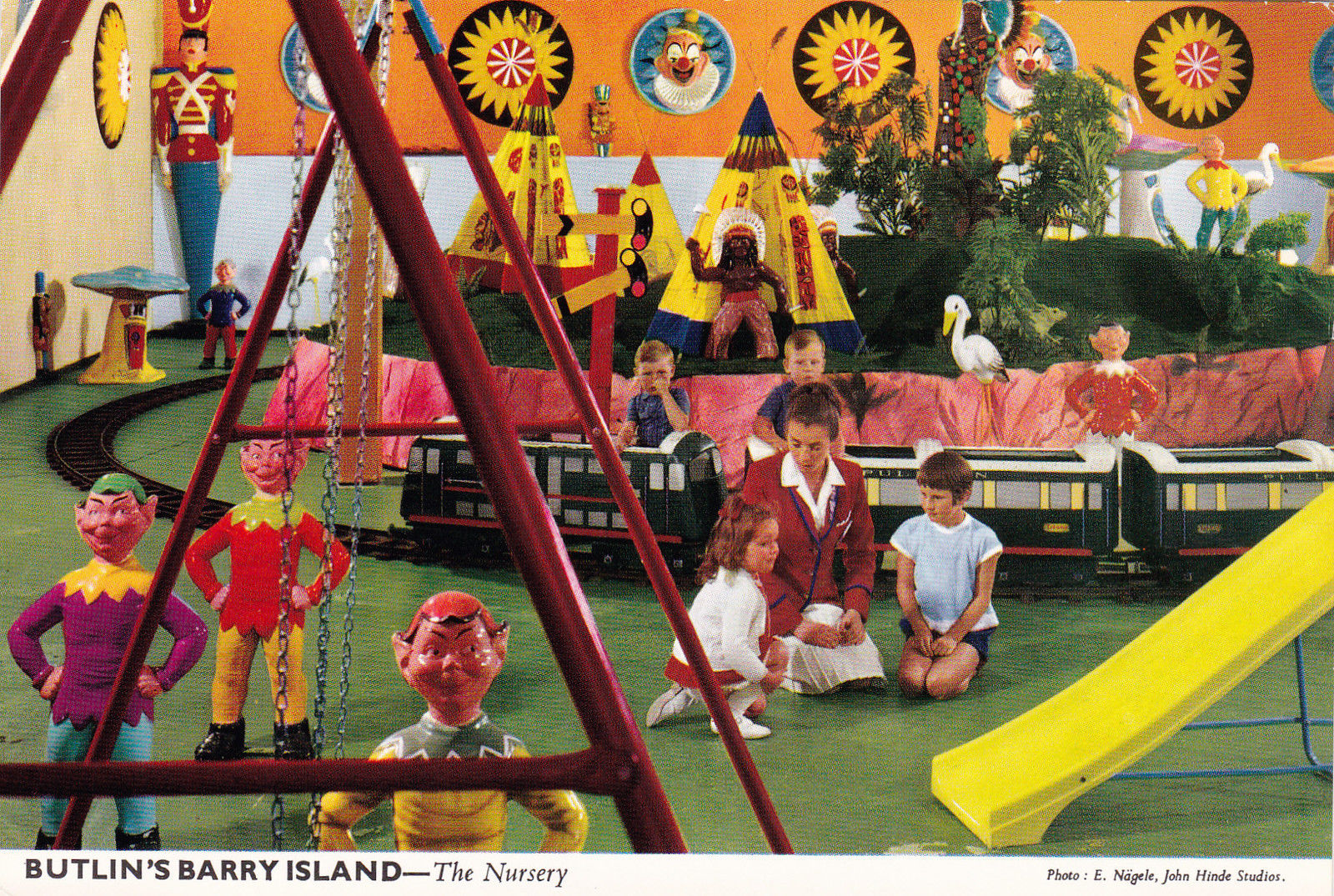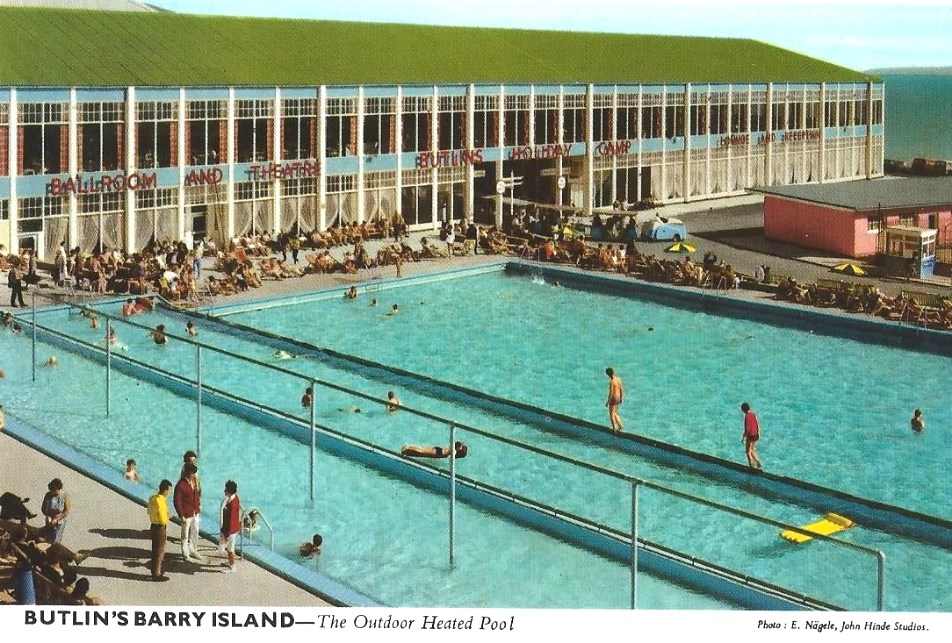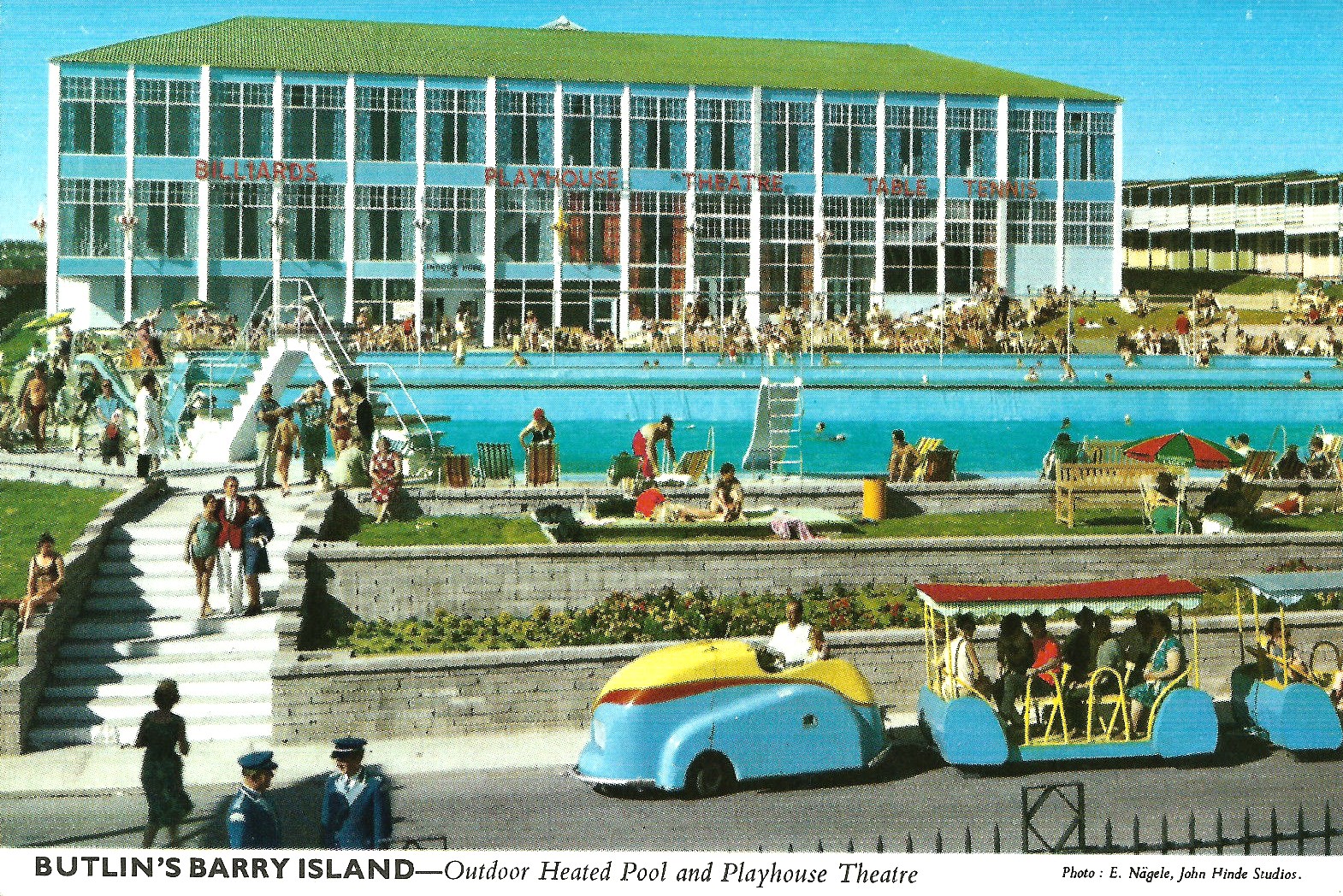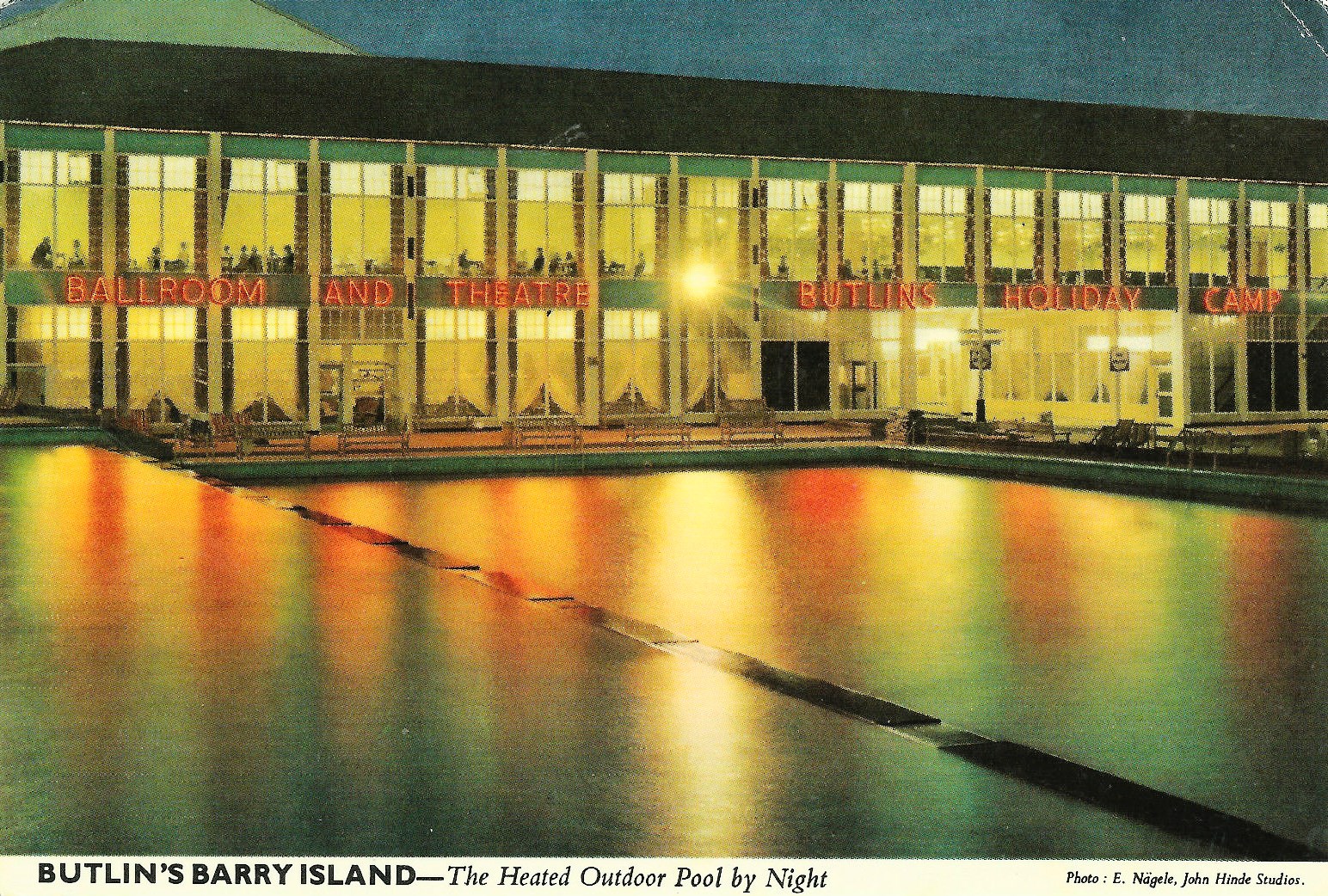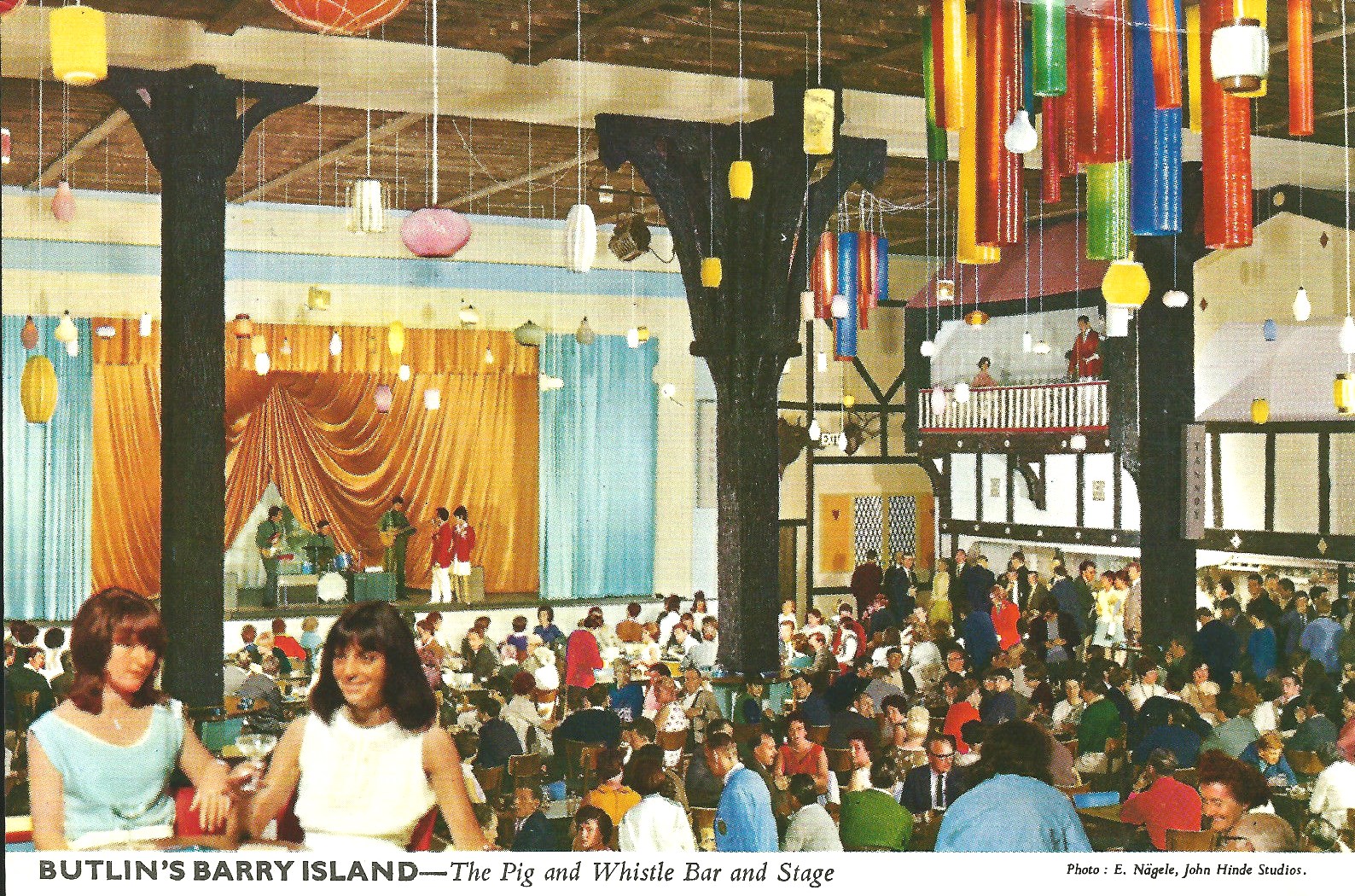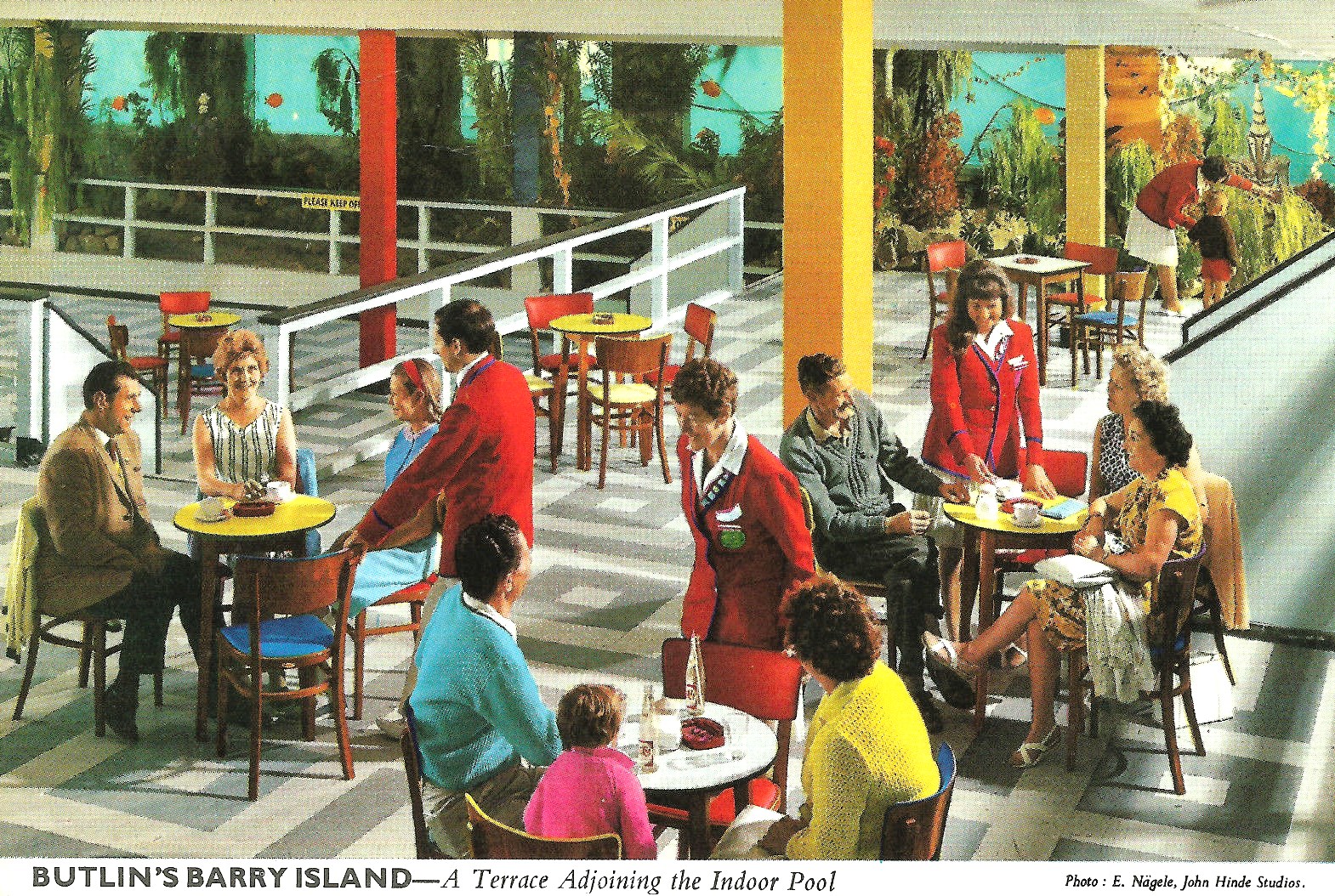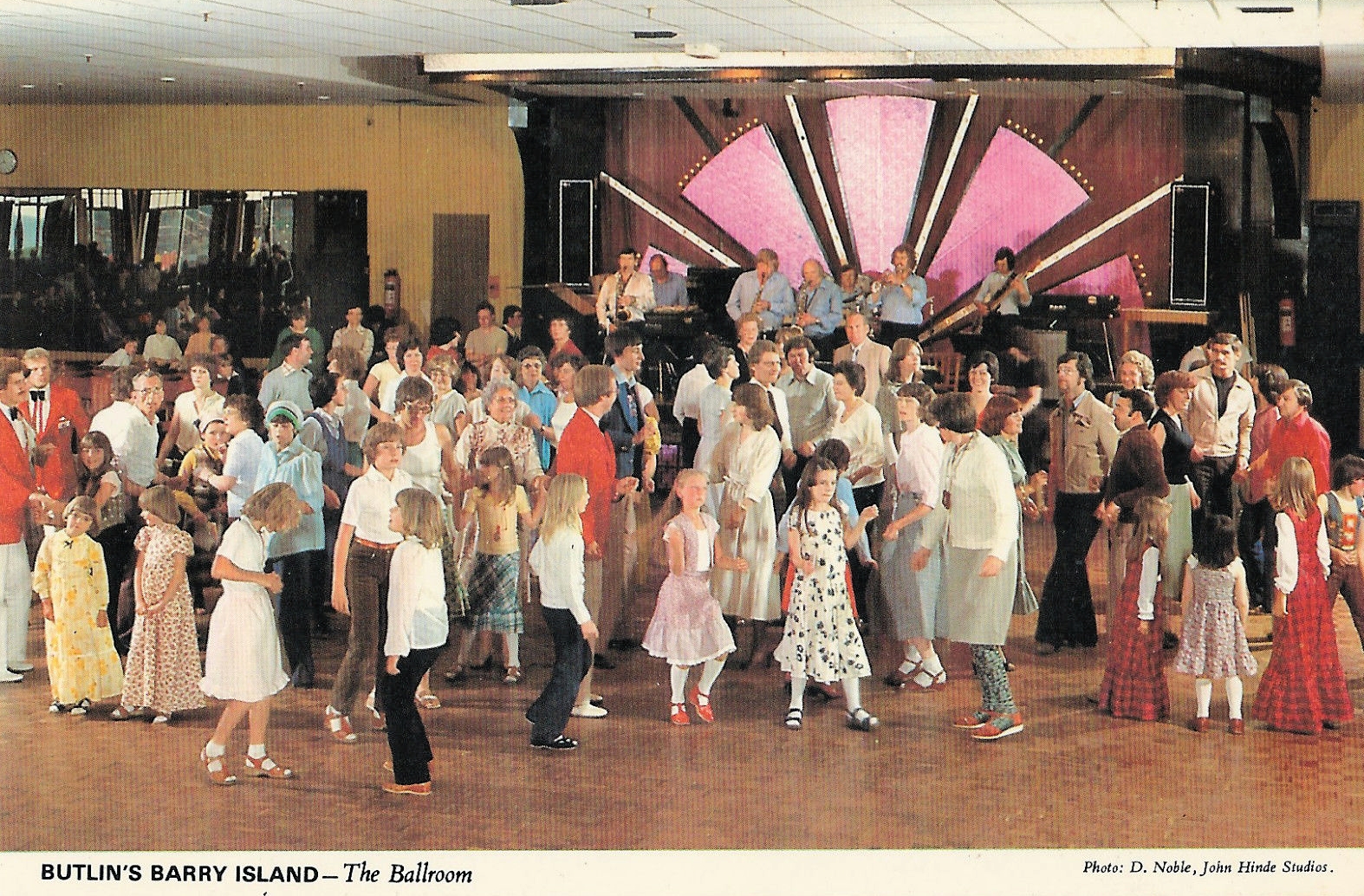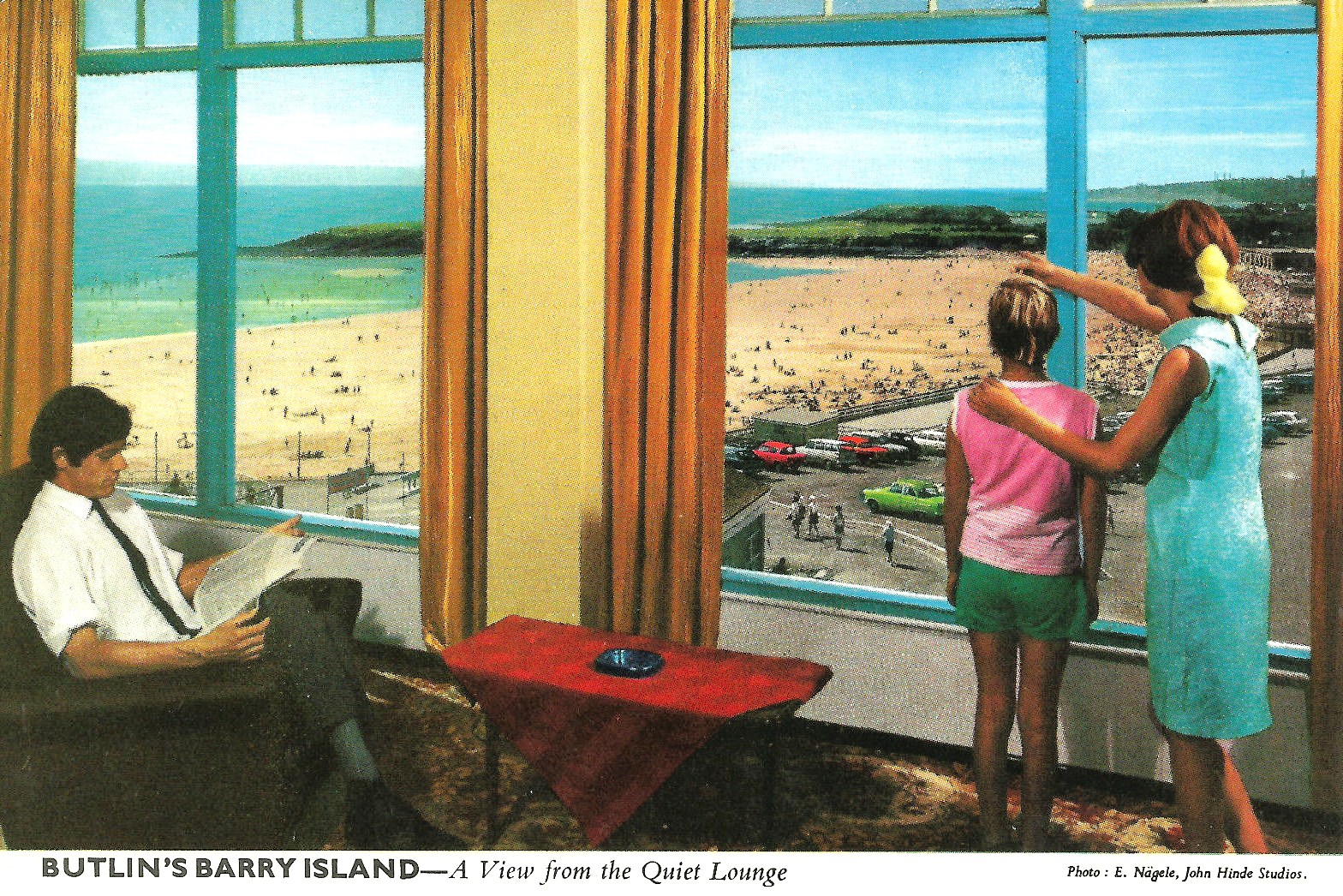 These postcards come from Glen F's brilliant collection on his Flickr site.