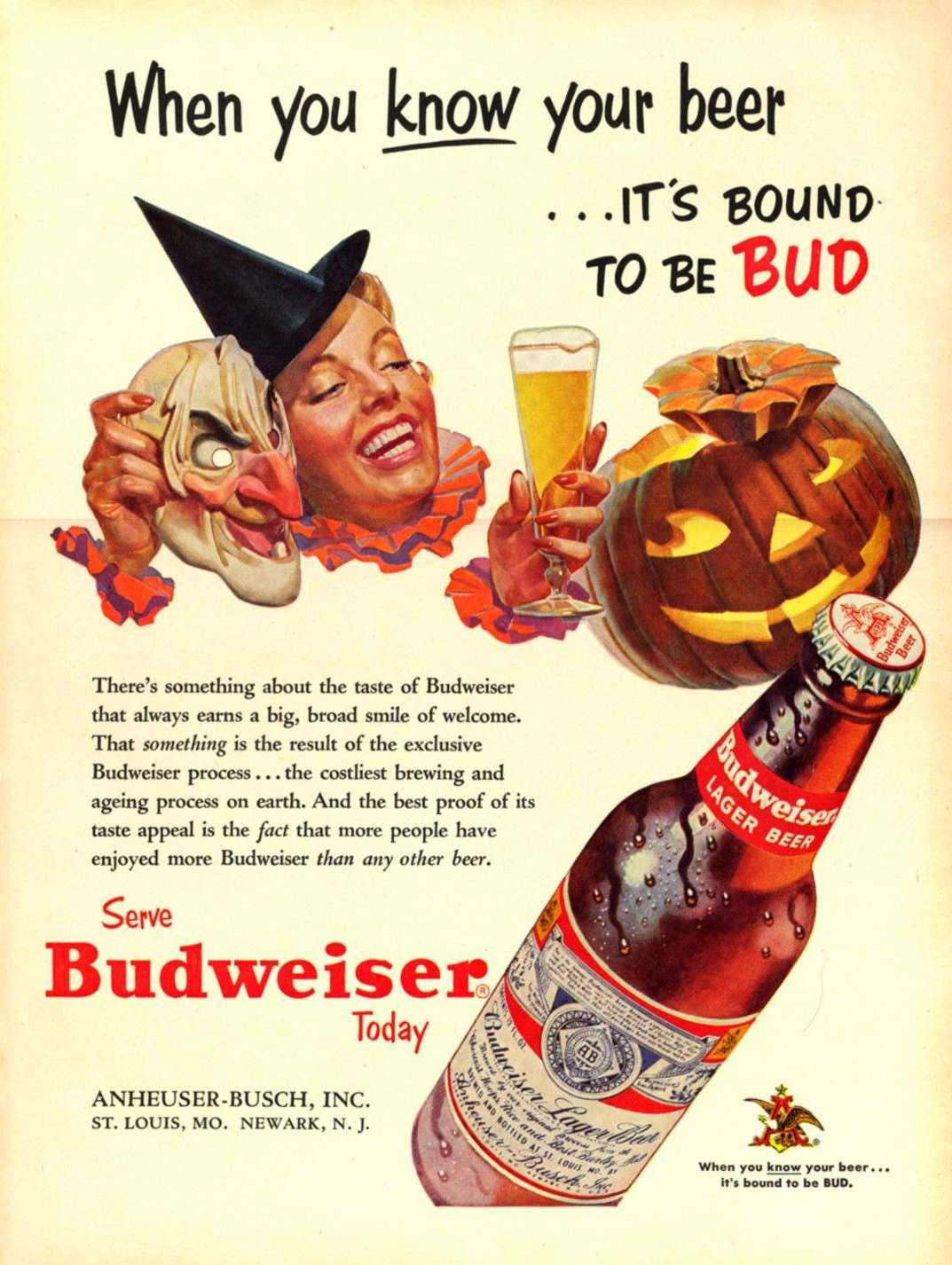 For decades, Halloween has given Madison Avenue an opportunity to get a little spooky with their advertising. It's never been the overdone bonanza like Christmas, but it's still a nice opportunity to "sell the season". Here are a few examples we found fun and interesting…
Don't misinterpret this kid's expression as happy surprise. He's actually saying, "You've got to be freaking kidding me! Cereal – really?"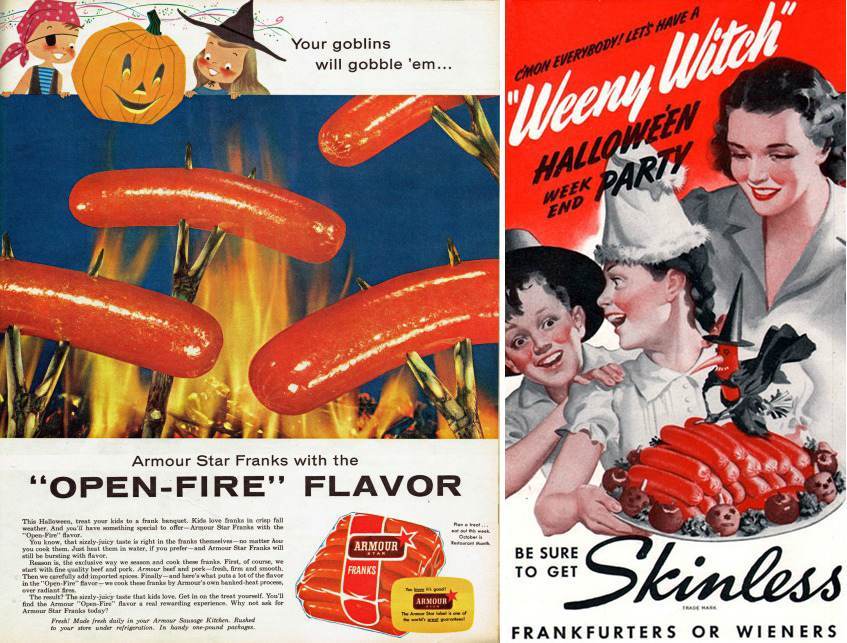 Hallowieners
I love the line in the advert at right: "C'mon everyobody! Let's have a Weeny Witch". Certainly a quote for the Ages.
Look where he's carving that Jack O' Lantern's eye – or is it the nose? Whatever the case, he may want to slow down on the Schlitz.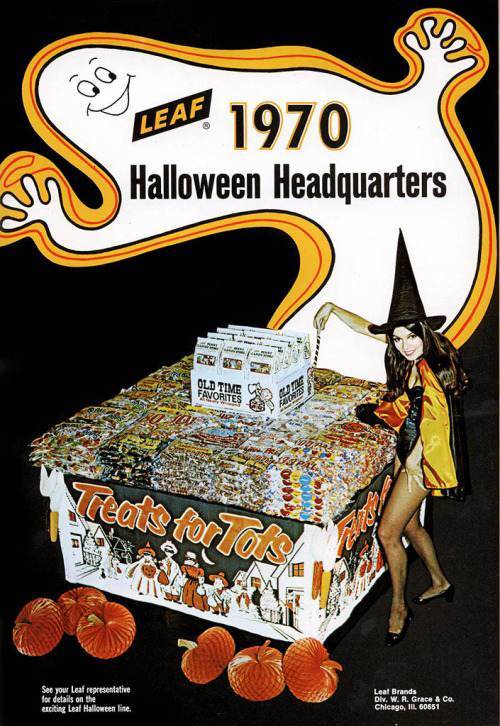 Nothing like a hot sexy witch to sell candy for little kids.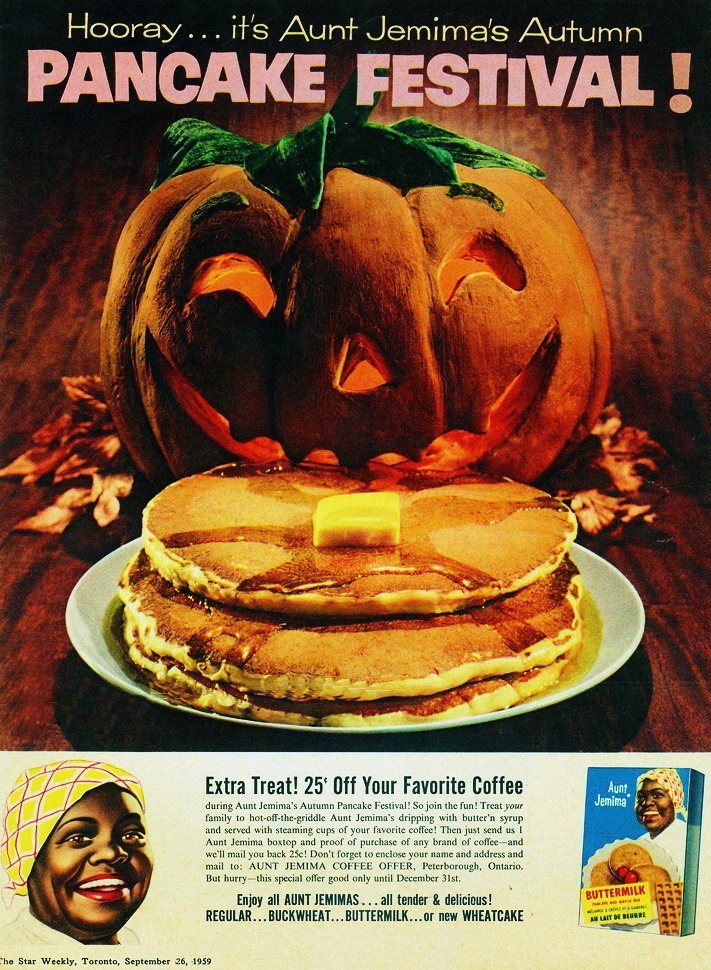 All Hallows Eve, season of pagan horrors… and delicious buttery pancakes.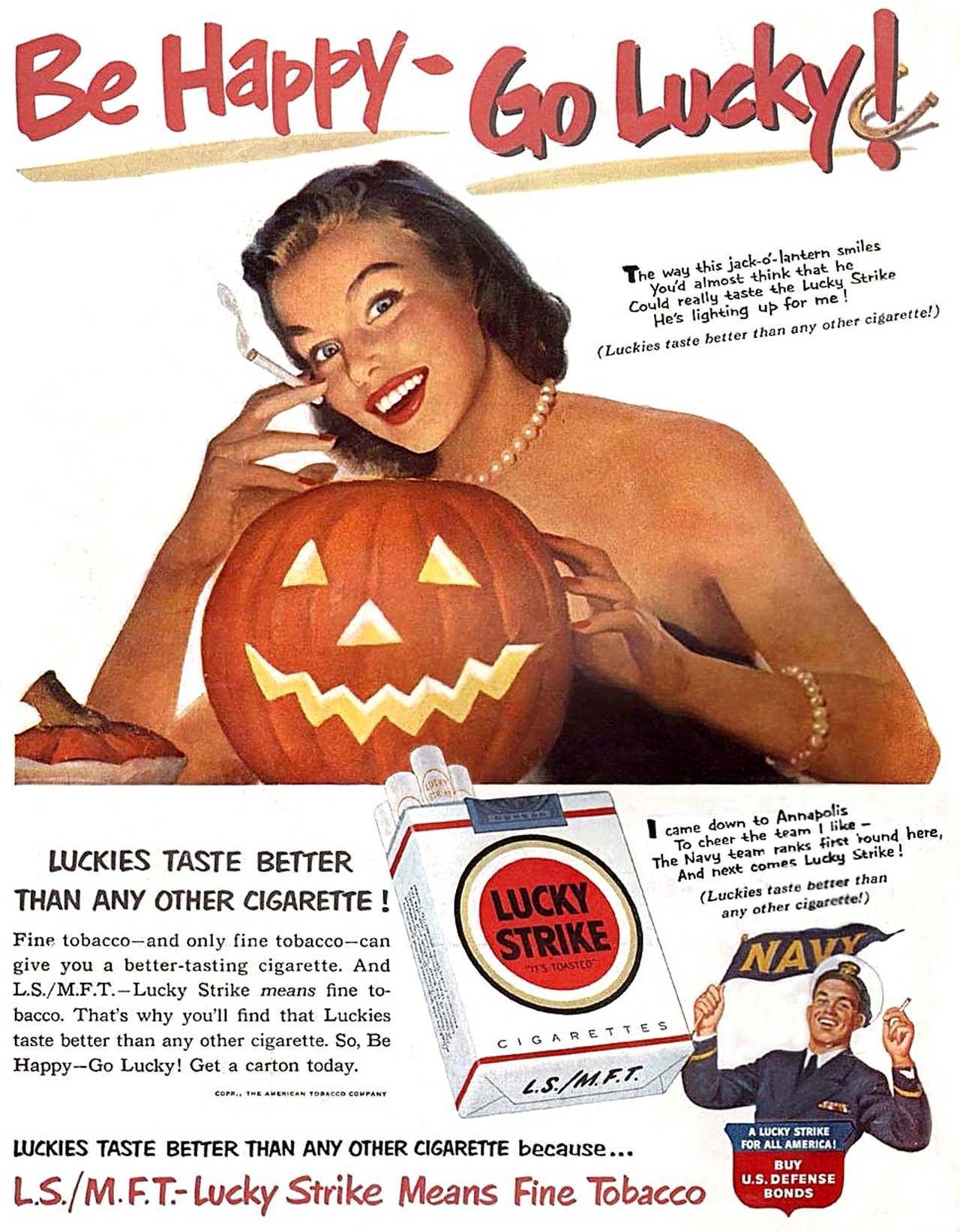 L.S./M.F.T. – Lucky Strike Means Fine Tobacco
Or, alternatively:
L.S./M.F.T. – Lucky Strike Means Fatal Tumor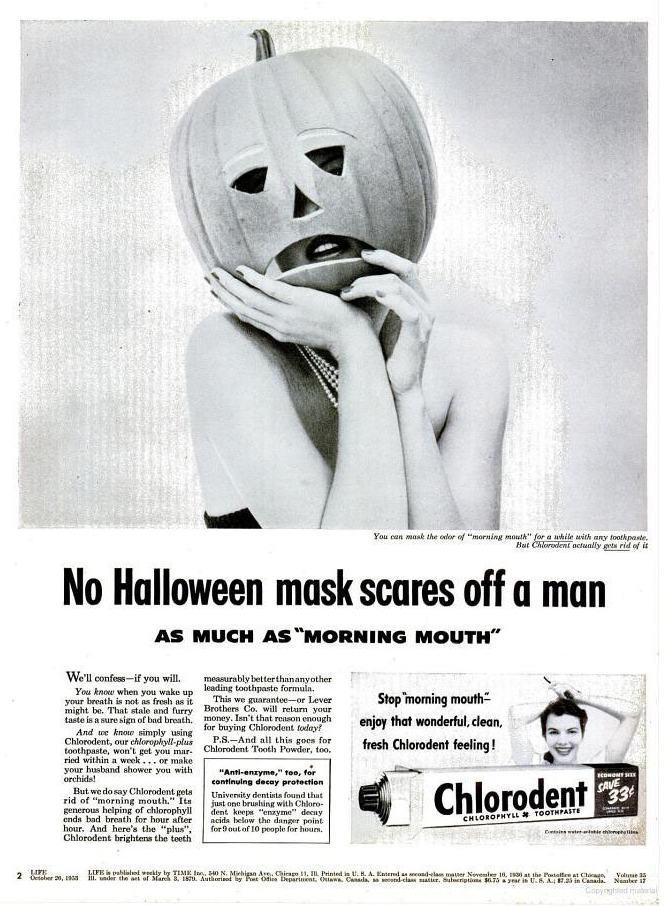 Thankfully, men don't have to worry about that "stale and furry taste". Male breath is always like a fresh, minty breeze.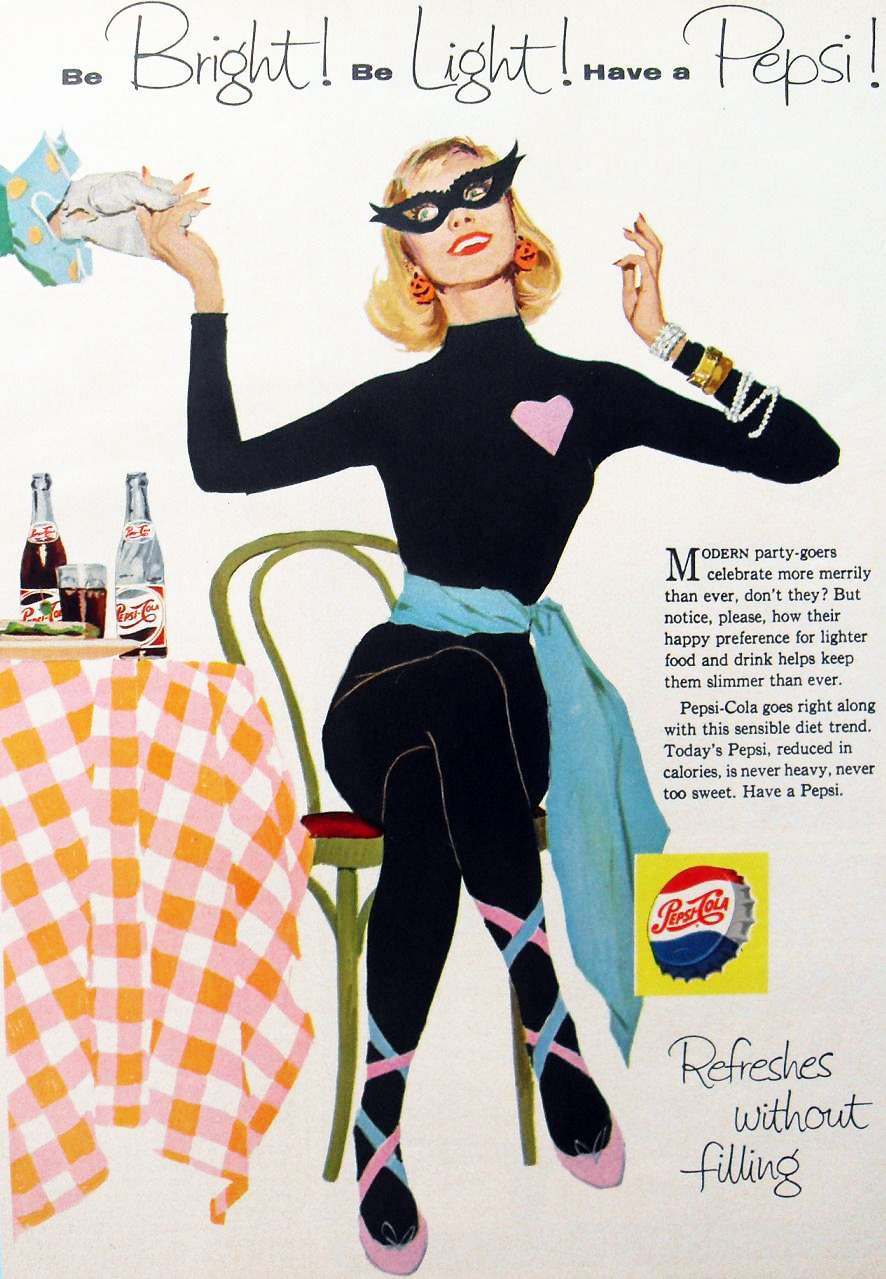 Notice that this isn't Diet Pepsi they're talking about. Their proclamations of light, low calorie, healthy drinking is in regards to regular Pepsi – the Type II Diabetes variety. (Of course, they didn't guzzle it by the gallon like we do today.)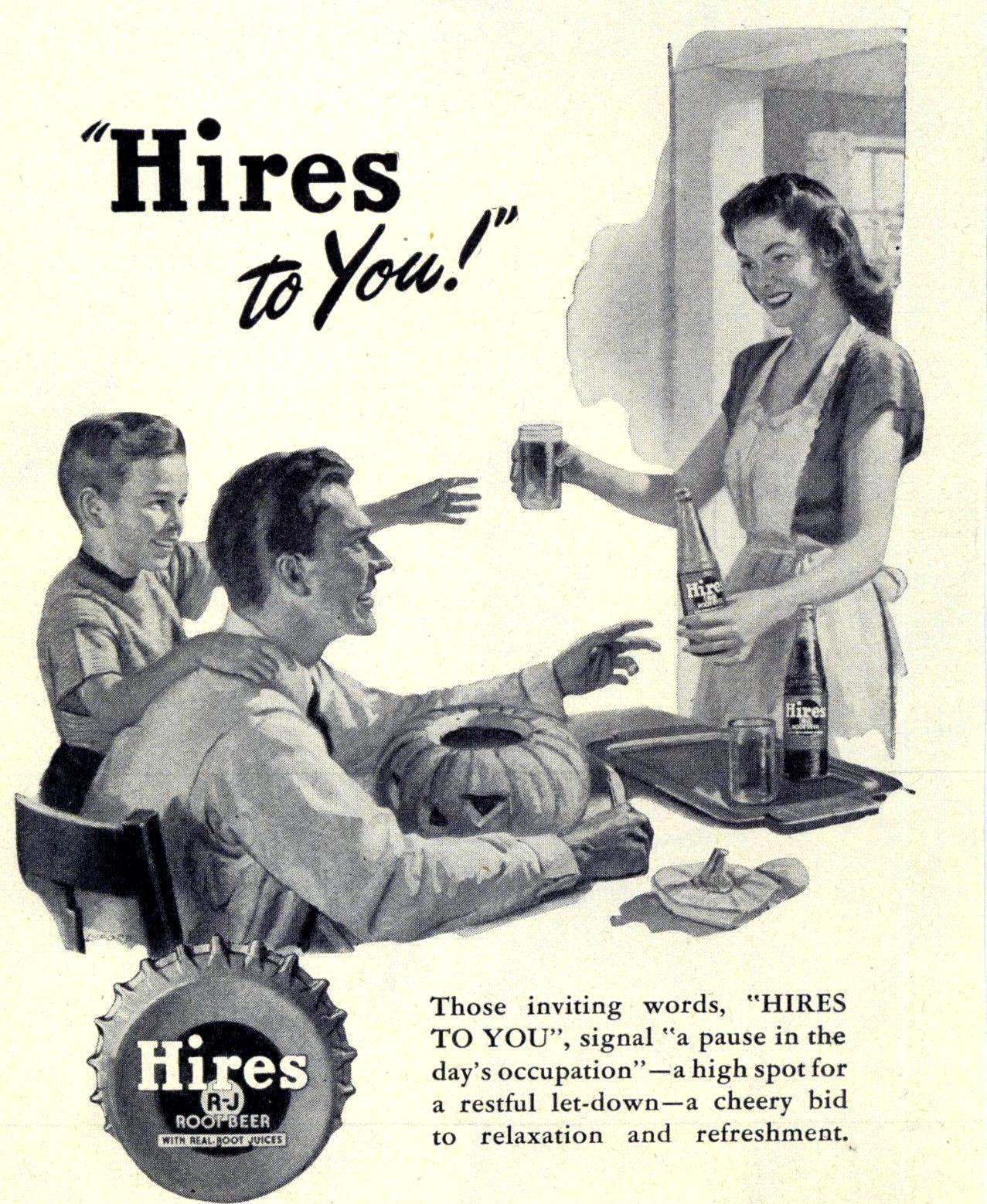 "Thank you. Now get back to your chores, woman. The kitchen won't clean itself."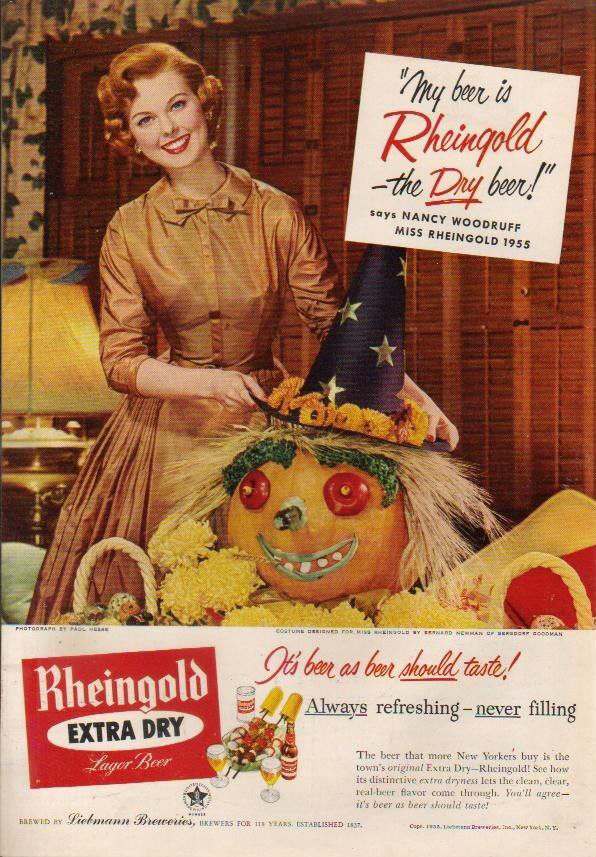 Okay, she is obviously drunk on Rheingolds because no sober person makes a pumpkin like that.

My favorite part is when the woman, out of nowhere, makes squinty eyes and goes completely inappropriate, yelling, "I'm old Confucius!"`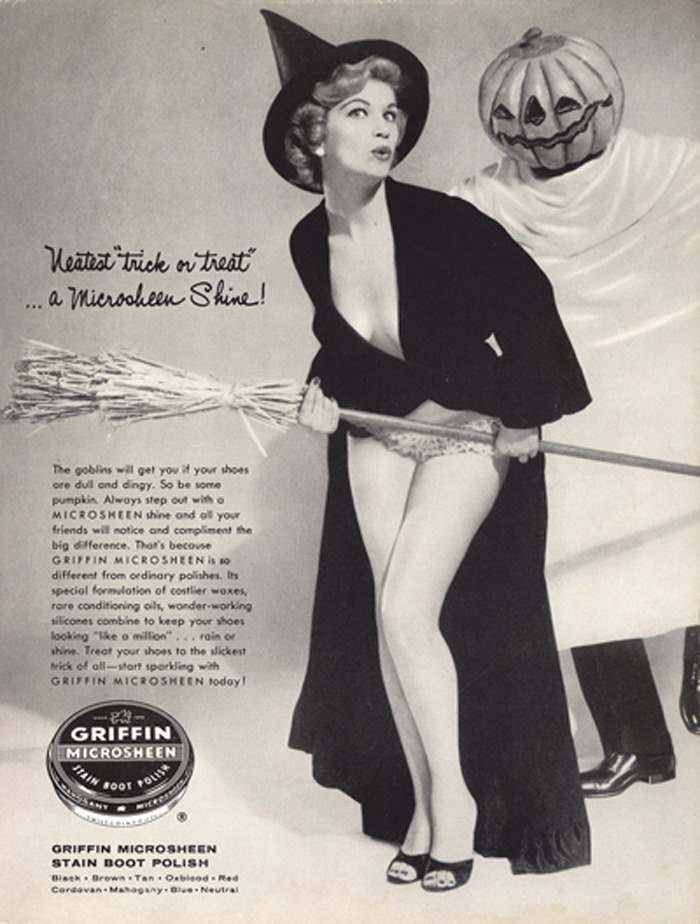 This has to be the strangest boot polish advert in history. A scantily clad witch being stalked by a creepy pumpkin-head? What marketing genius came up with this one? (No sarcasm intended.)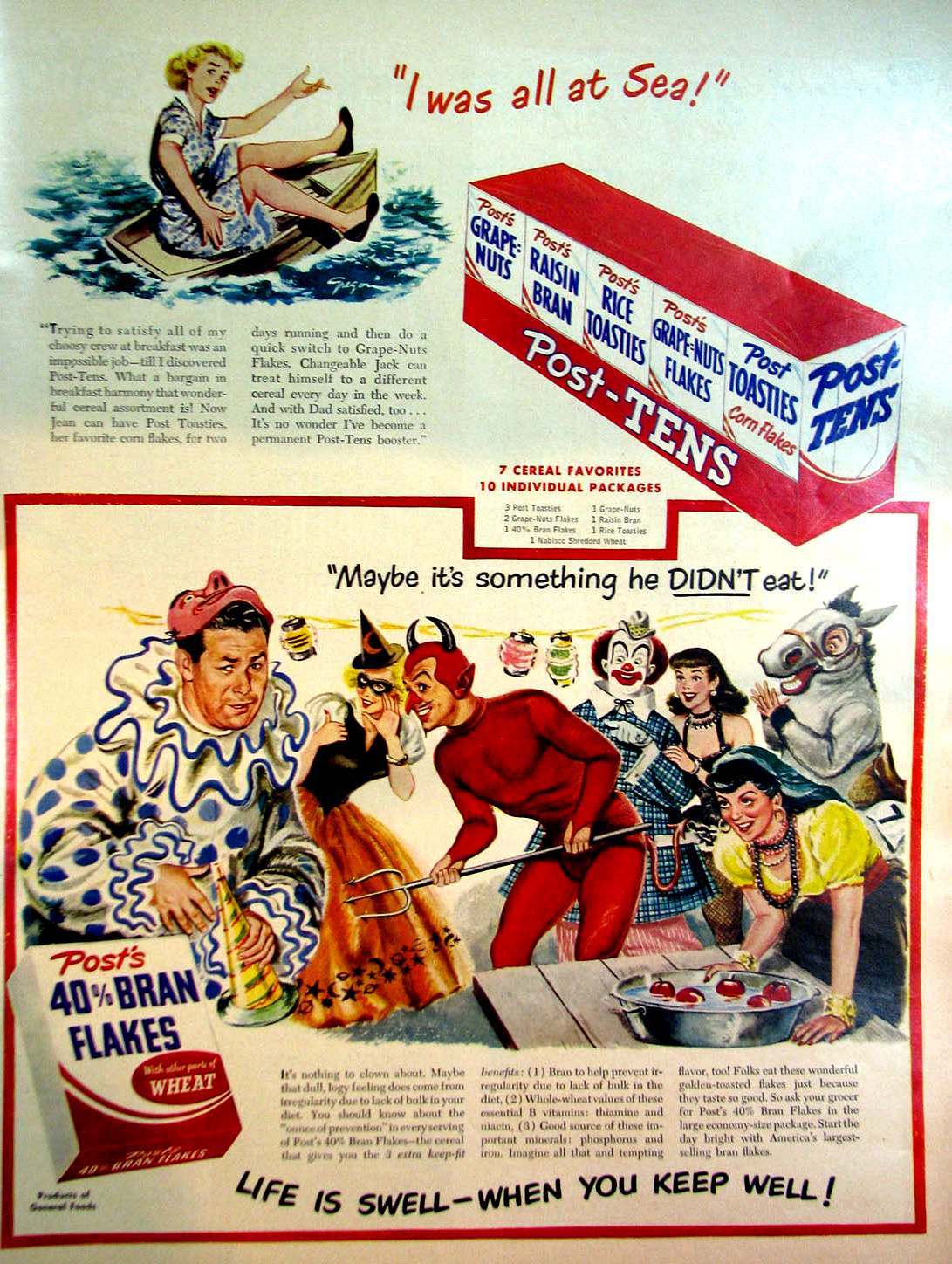 The top portion of this advert is your standard 1950s fare: A woman in crisis because she can't please the males in her family. Thankfully, a cereal variety pack will keep them satisfied for a while.
The bottom portion is the stuff of nightmares. He's feeling irregular because he's not getting enough bran in his diet. No problem. It's the mocking laughter from this demonic guests that gives me the creeps. It's like a Hieronymus Bosch painting.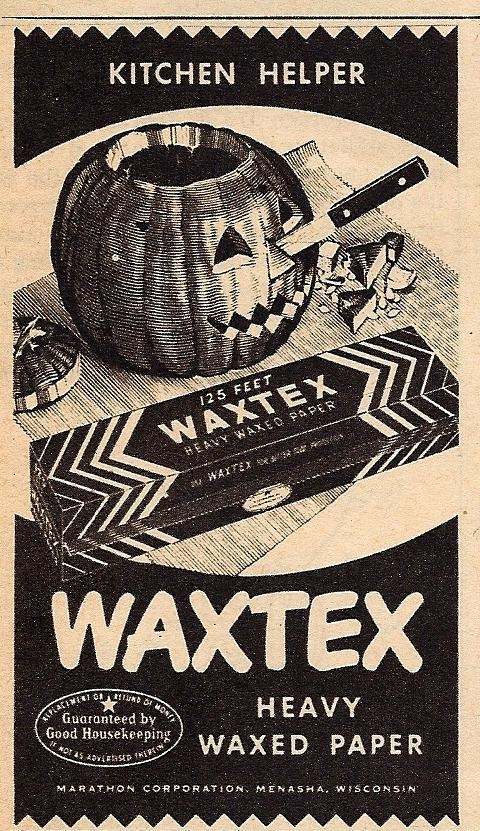 Am I alone in thinking this wax paper advert is really creepy? The knife still stuck in the jack o'lantern would make a good picture for a horror movie. Can we assume the family is dead?
And now the scariest Halloween advert of them all…