I'm not pointing at you in particular – you may remember all these gals; perhaps even know them personally. I'm talking about most people in the US . These are female singers and musicians who were either big in Europe but had zero to little US success.
Let's face it, it would be pretty easy (and rather uninteresting) to deliver a list of obvious names: Olivia Newton-John, Debbie Harry, Susanna Hoffs,  etc. Instead, we're sticking with girls that never were household names in the States, but nonetheless deserve a look.
1. Sally Carr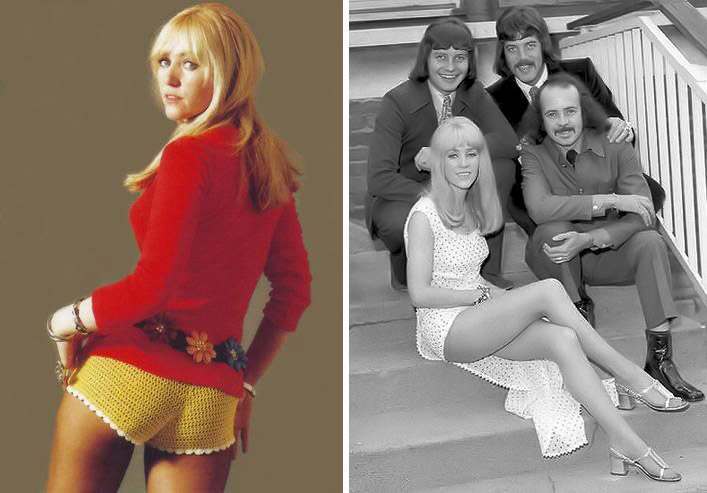 Middle of the Road was a Scottish band well known throughout Europe, but not so much in the US. Their hits included "Chirpy Chirpy Cheep Cheep" and "Tweedle Dee Tweedle Dum" (video below). Sally was prone to wear hotpants and miniskirts, which should have propelled Middle of the Road to stardom in the States, regardless of the music. Alas, Americans had the Bay City Rollers instead.
2. Claire Grogan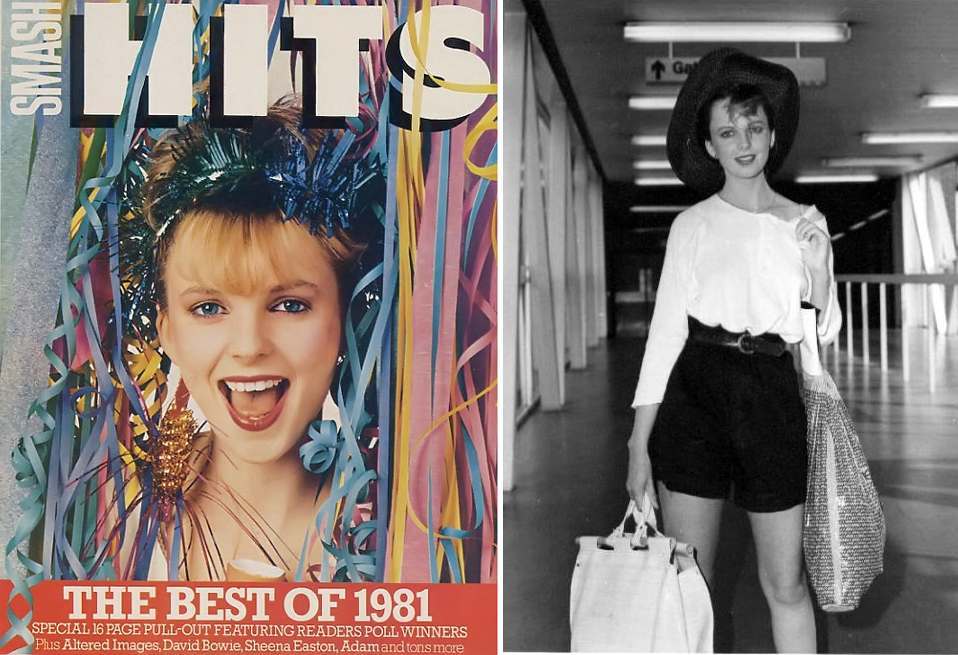 "Happy Birthday" got some play in the States in the early 1980s; but that would be the only whiff of the group Altered Images in the US.   Claire has gone on to some success on UK television (Red Dwarf, Father Ted, EastEnders).
3. Leslie Knauer
The family band from Canada, Promises, could be called a one hit wonder with their song "Baby It's You"; although, it never made much of a splash in the States. For those that saw their video back in 1978 will remember two things: (1) a brother is shirtless except for a bow tie and suspenders (classy!) and (2) a sister jumping up and down, obviously lacking a bra. Many a young lad fell helplessly in love with the bouncing Leslie.
4. Sheila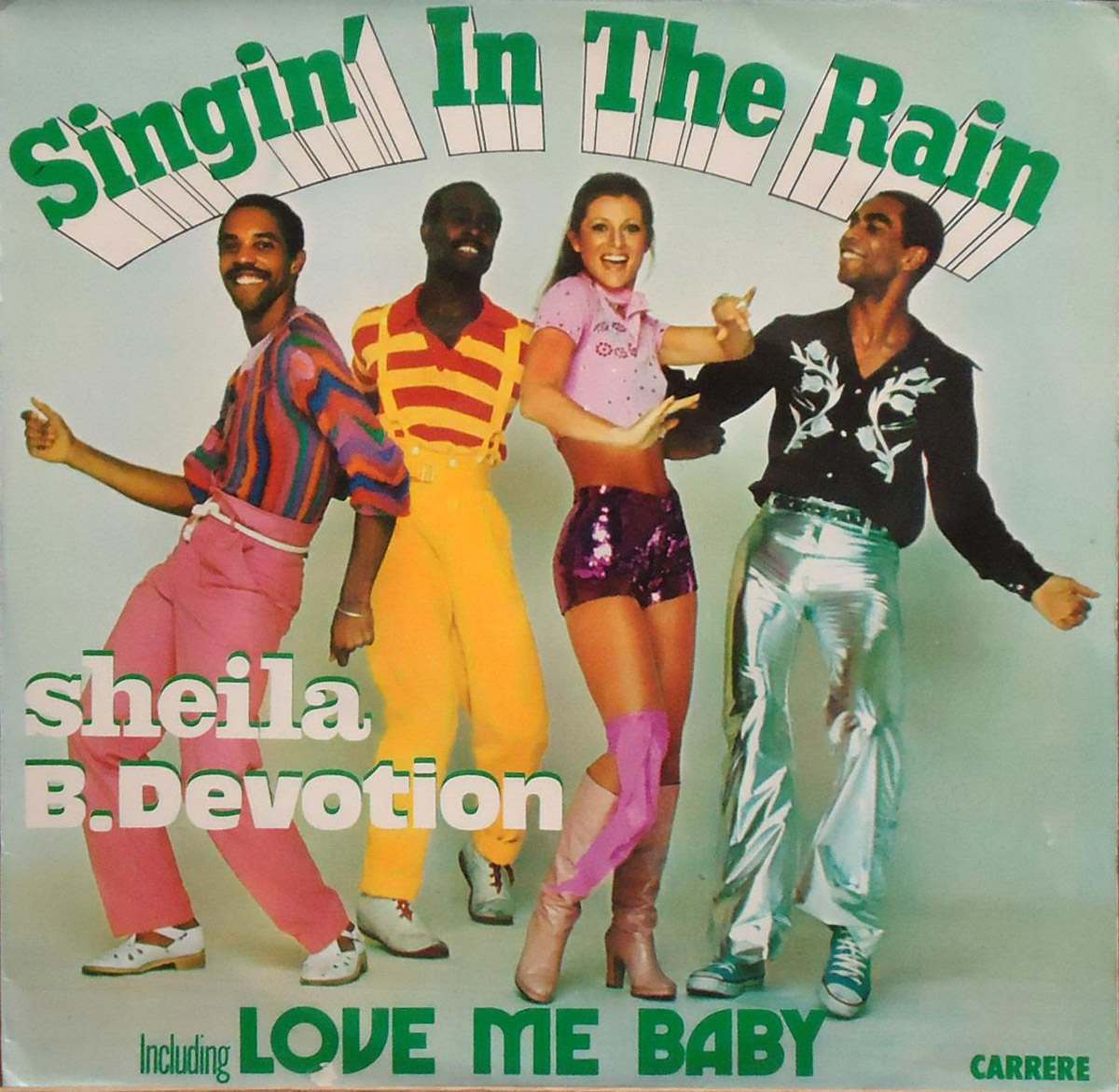 Sheila B. Devotion was short for "Sheila and the Black Devotion". French singer, Sheila, had been a family friendly bubblegum artist before getting all sexy and mature with her new disco band.  It didn't last long.  After the disco backlash, she made a failed attempt to return to her solo career but it was not to be.
5. Denise Gyngell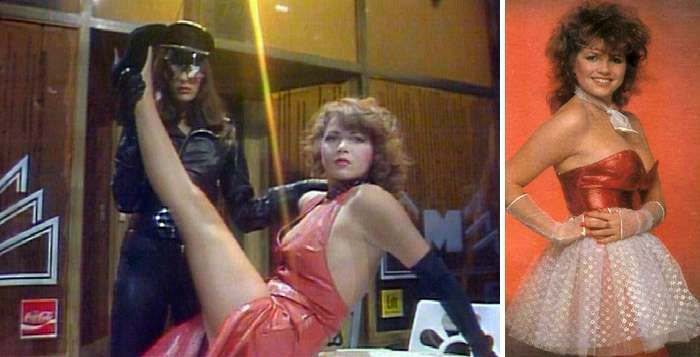 Denise is most famous for being in the 80s band, Tight Fit. Their song "Fantasy Island" (video below) sounds about as close to an ABBA song as you can without having someone in your band named Bjorn.
6. Dee D. Jackson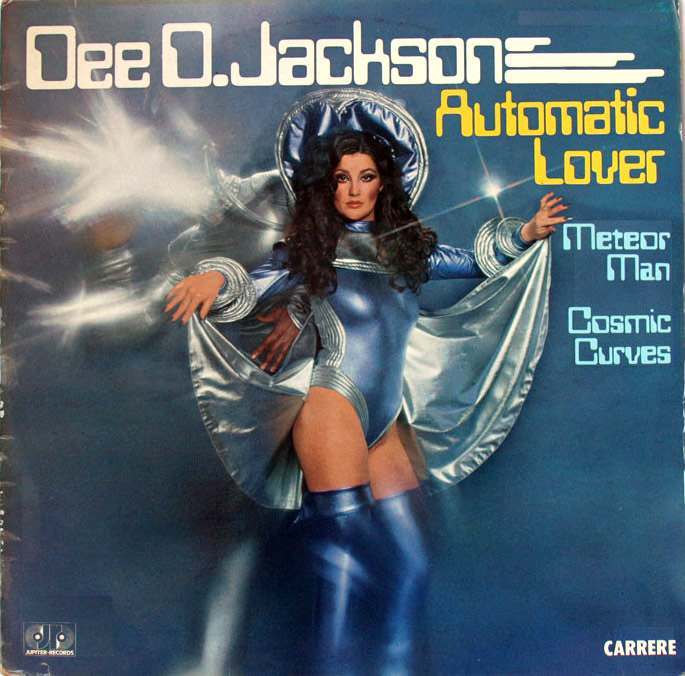 Space Disco Queen. D ee D. Jackson's hit list includes songs about robots, meteors and spaceships. As Mr. Spock would say, "This human female is giving me strange feelings I don't understand."
7. Nadine Expert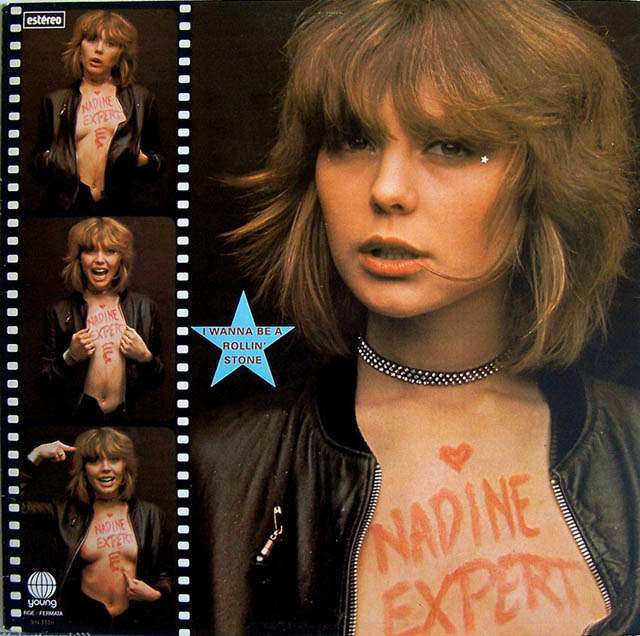 There hasn't been too many music careers you can point to based entirely around nip flashing, but French singer, Nadine Expert, stands breasts above the pack. Seemingly every album cover, single sleeve and musical appearance revolved around a game of nipple peek-a-boo.
Her performance below is just freaking insane.  That's all I'm going to say.
8. Lyn Paul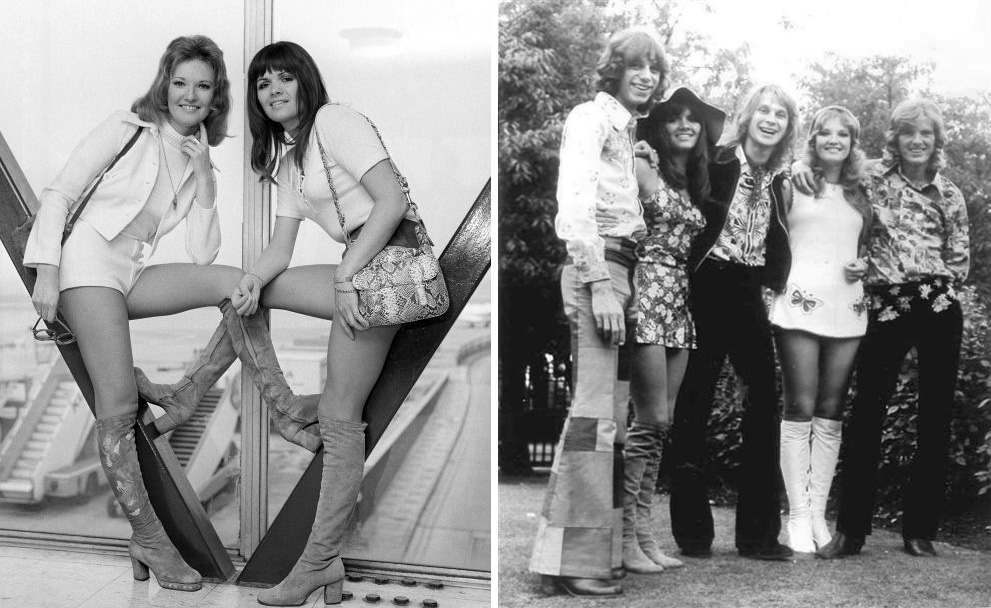 (Lyn's at left in the first picture and in the white dress in the second picture.) The New Seekers spent the 70s in long flowing dresses; but there was that magic moment in time when hotpants and miniskirts were center stage and fans (outside the US) got a good look at Lyn.
9. Kristine Sparkle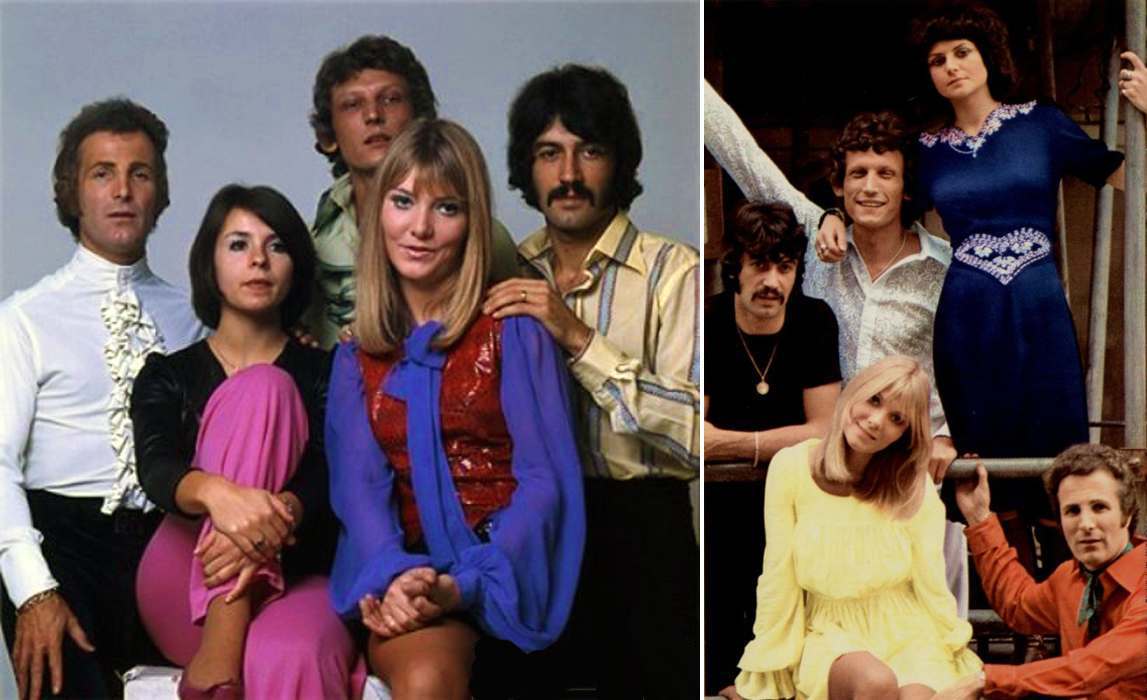 Kristine Sparkle (AKA Christine Holmes – the blonde pictured above) was a member of The Family Dogg (a band with basically zero US recognition) before going solo and doing a cover of a Cliff Richard song.
10. Wendy James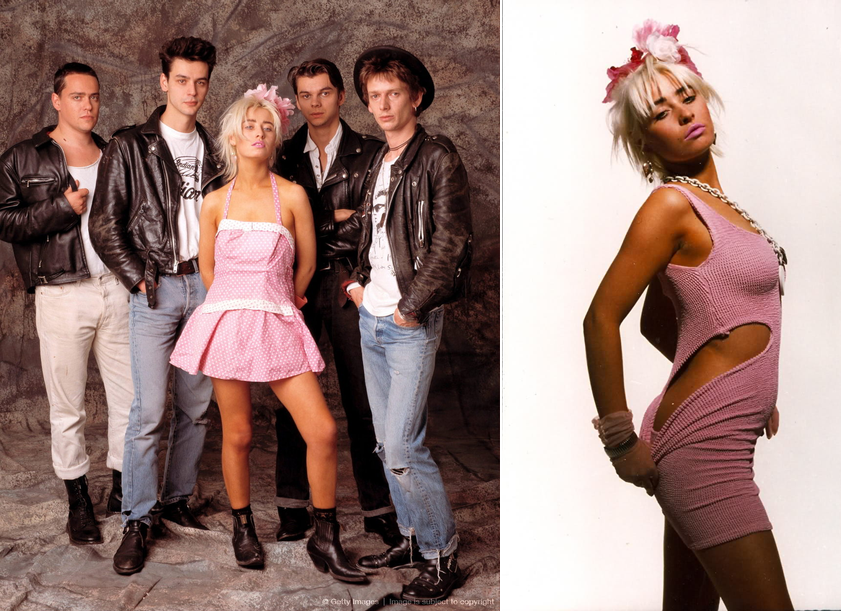 Never you mind the rest of Transvision Vamp, it was all about Wendy. When the group split up, Elvis Costello wrote an entire album's worth of songs for her solo debut. Alas, it still wasn't enough to loft Wendy to superstardom.
11. Thereza Bazar
The pop duo Dollar consisted of Thereza and her partner, David Van Day. They had a a pretty good run in the UK in the late 70s and some of the 80s.  David continued to appear in UK television here and there (not looking at all like his former studly self) but remains anonymous to those in the States.  Thereza's closest brush with Stateside success came with a solo recording for the soundtrack to the Anthony Edwards film Gotcha! (1985) – but that was a obscure at best in the US.