Hello lamppost, what'cha knowing
I've come to watch your flowers growin'
Ain't you got no rhymes for me?
Doo-ait-n-doo-doo, feeling groovy
Ba da-da da-da da-da, feeling groovy

– Simon & Garfunkel – Feelin' Groovy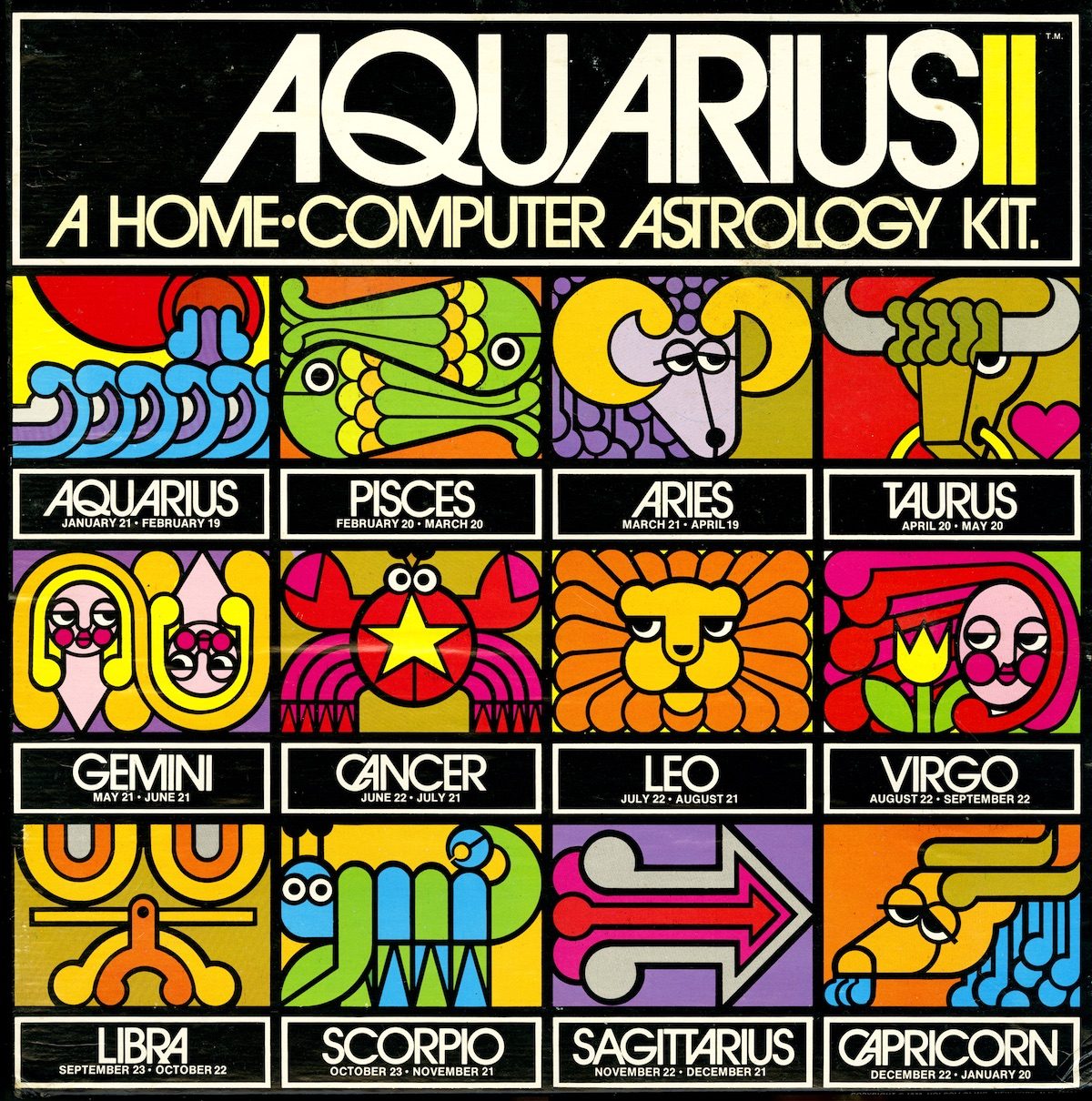 David Day, a graphic designer and ephemera collector in Seattle, found these funky, pop art paper games when rummaging through second-hand shops for books and other printed paper artefacts from the 1960s and 70s.
We've featured his collection before on Flashbak, looking at Peter Max's groovy letter people, the cosmic calendar and Marilyn Monroe in the fantastic day-glo designers' guide. And now we look at games found in books with a focus on David's particularly soft spot for the unique style of pop art-infused psychedelia created by Hallmark and American Greetings that showcase stupendous mid-century design and illustration.
The image above from the groovy pychedelic graphics games AQUARIUS II, a home "computer" astrology kit by Hoi Polloi. In the 1970s, the Zodiac fad was huge. The pickup line "Hey babe, what's your sign?" has become a 1970s cliché; however, the extent to which the whole astrology/zodiac bit permeated western culture is not to be underestimated. From "Age of Aquarius" at the top of the charts to horoscope booklets in every supermarket line, astrology was everywhere.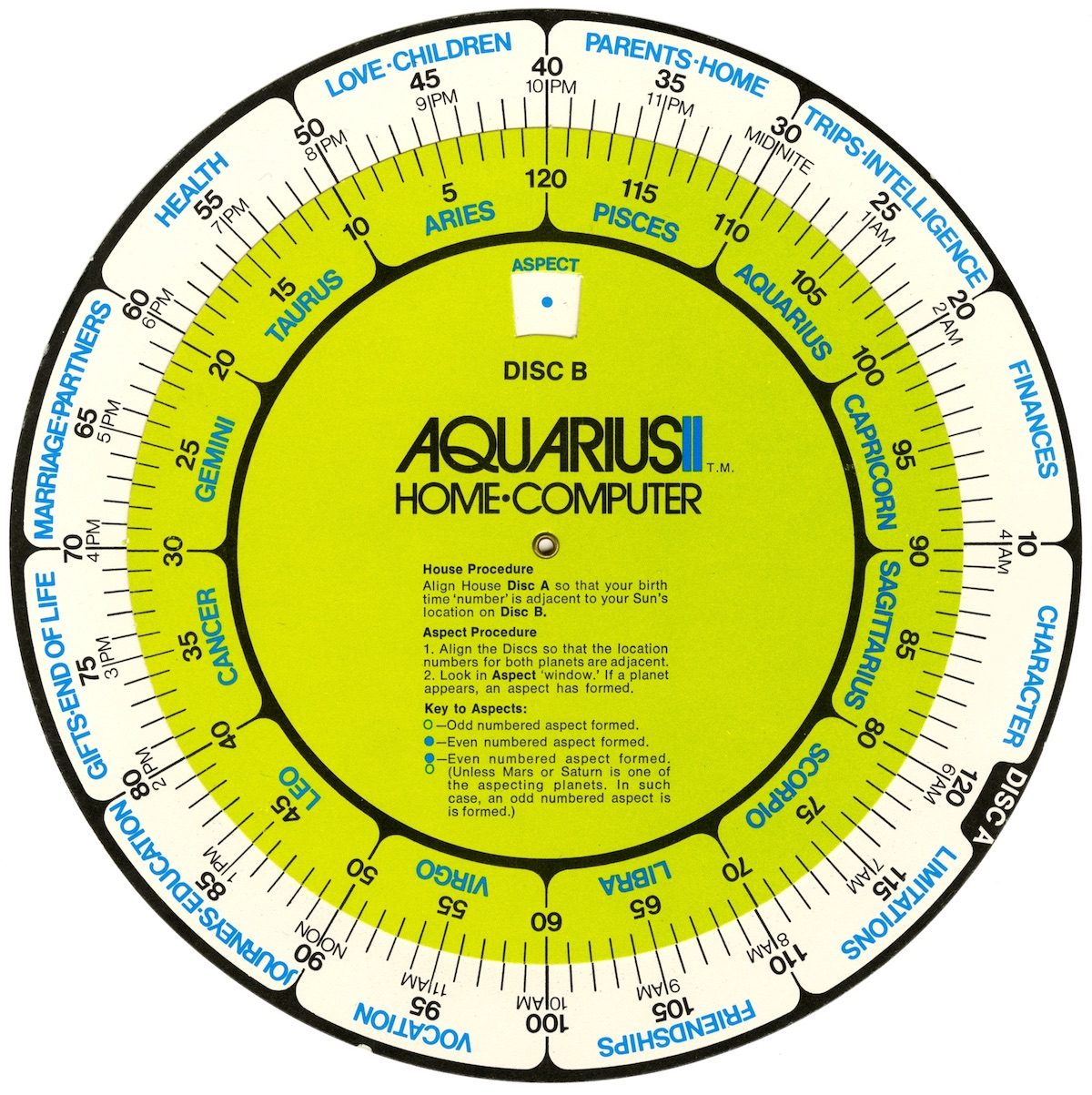 Let's see some more: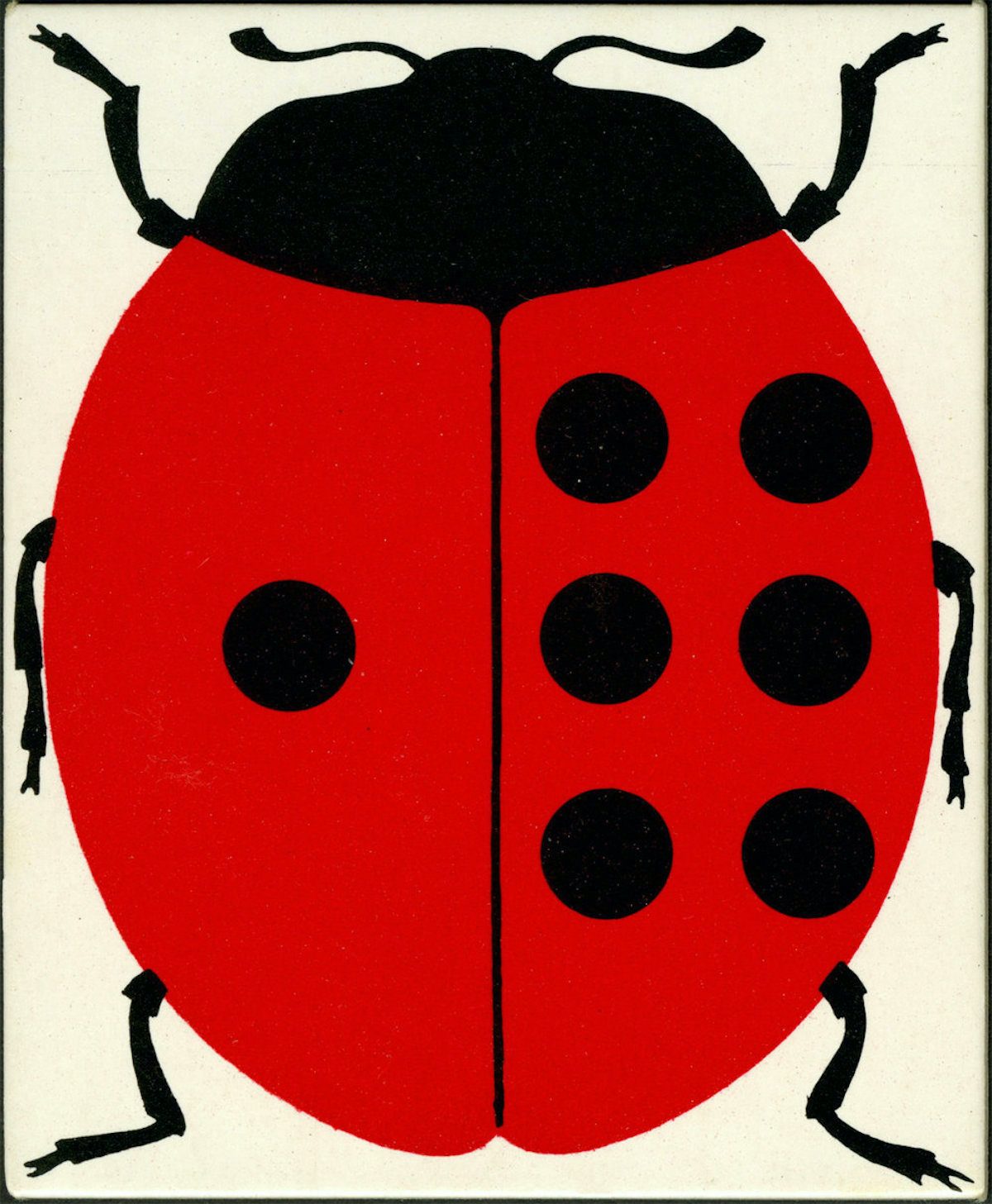 Peanuts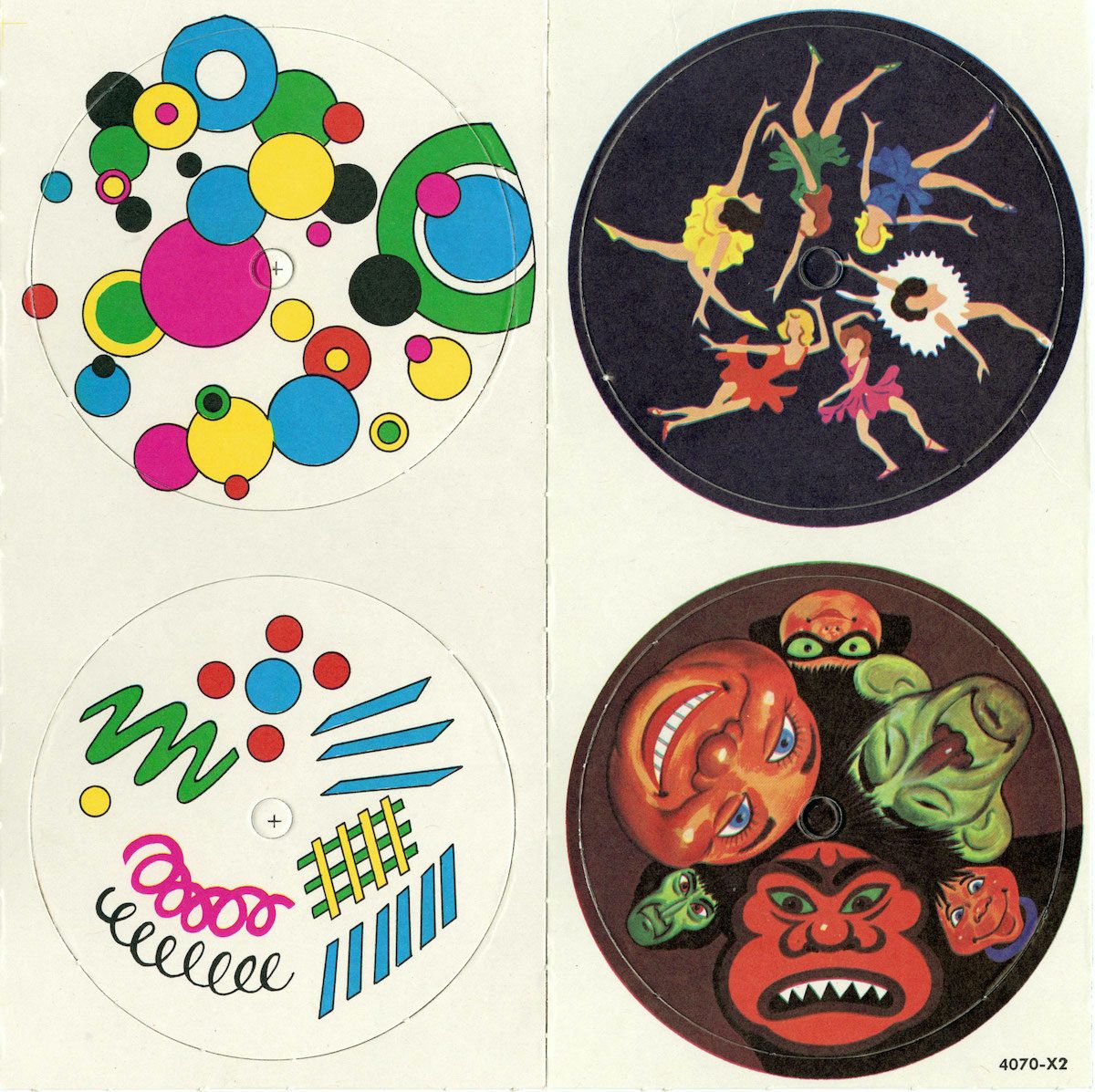 Via : The Peculiar Manicule