I have collected and kept magazines, newspapers, fanzines and all sorts of publications for decades.
From the launch edition of The Weekend Guardian, this was the first in a series of think pieces by prominent people on aspects of design.
Paul Smith could tell what was coming; the desecration of Britain's High Streets – and thus independently operated, individual and often idiosyncratic retail outlets – at the hands of the giant chains of faceless stores.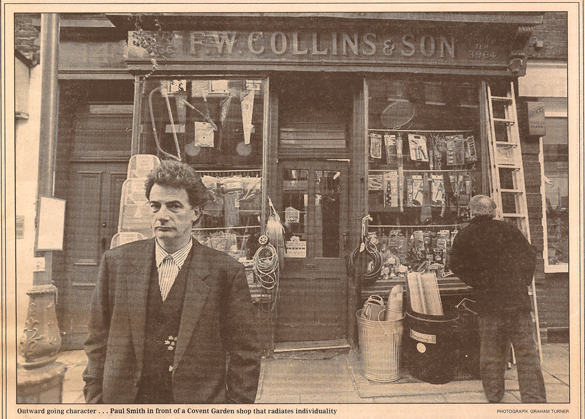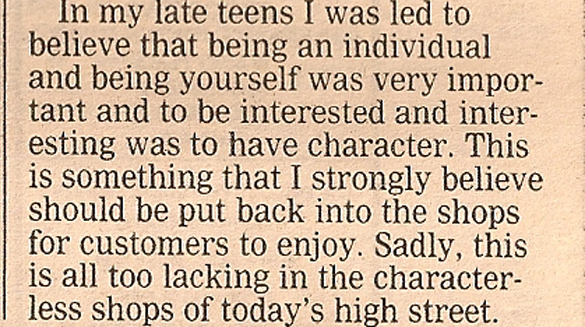 28 years down the line Smith thrives, as a result of astute international partnerships and adherence to guiding principles.
FW Collins & Son – which had traded since 1835 – continued until 2011, when the premises were taken over by The Vintage Showroom.