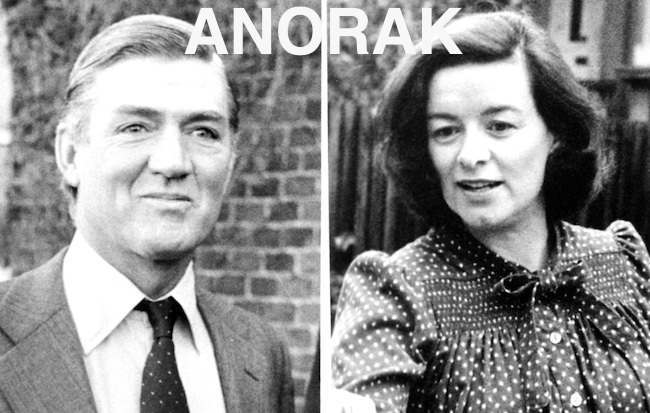 On This Day In Photos: October 14, 2011 – Married Cecil Parkinson, Secretary of State for Trade and Industry in Margaret Thatcher's cabinet, resigned in reaction to the furore surrounding the news of his 12-year affair with his secretary Sara Keays.
She was pregnant with his child. Parkinson had confessed to the affair on October 5, but Keays later issued a statement stating that it was her "duty" to make the full facts known.
Parkinson would rise again, becoming Conservative Party Chairman for a second time in 1997, and later a life peer in the House of Lords.
Flora Keays was born on New Years Eve 1983. Cecil remains married to Ann, mother to his three other daughters. She never spoke on the matter to the press.
But Sara Keays did…many times. When Flora was very young, Parkinson secured an injunction that meant no one could discuss Flora's life in public. This was intended to protect Flora but it meant her face could not even appear in school photographs and she could not take part in school activities.
When she tuned 18, the injunction was broken and Flora emerged into the public eye. She said in a Channel 4 documentary
"I would like to see him. If he loved me, he would want to see me and be in my everyday life…. I think my father has behaved very badly towards me. I feel jealous that my mother has known him but I haven't, and jealous of other people who go on holiday with their fathers, when I don't."