I'm extremely grateful to artist/designer/photographer Ash Hudson for sending precious photographs and design sketches from the archive of his late mother Ola Hudson, the super-talented fashion designer and costumier best known for providing David Bowie with the formal yet other-worldly collection of garments he wore in Nicolas Roeg's 1976 film The Man Who Fell To Earth and as The Thin White Duke on the subsequent Isolar world tour.
A trained dancer, Hudson married the British illustrator and graphic designer Anthony Hudson during a spell in London.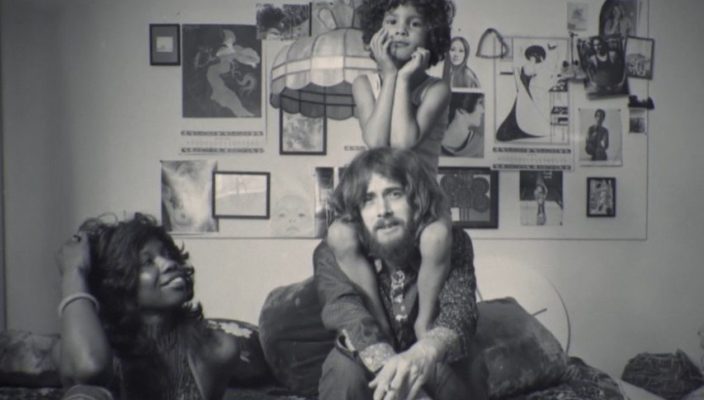 Based in LA, with their sons Saul (aka rock star guitarist Slash) and Ash (who was christened Albion), Anthony Hudson produced album sleeves for the likes of Neil Young and Joni Mitchell, while his wife modelled, notably in an advert for Dewar's whisky which conveyed her striking beauty.
By that time Hudson's career as a clothing designer was taking off with a Sunset Strip boutique called Skitzo.
She worked with several musicians, providing designs for The Pointer Sisters, Ringo Starr, Carly Simon and John Lennon.

In the mid-70s Hudson hooked up with Bowie, providing a stylistic bridge between his late glam phase, as displayed on the 1974 Diamond Dogs tour of the US, and the formal, crisply tailored look for the live dates promoting Station To Station two years later.
With wife Angie and son Zowie, Bowie had relocated to Los Angeles in early 1975, and began a relationship with Ola Hudson which developed into a full-blown fashion collaboration. So close was Hudson to Bowie that she accompanied him and her friend the actor Dean Stockwell on a visit to Iggy Pop during his spell in UCLA's Neuropsychiatric Institute in the spring of 1975.
This occurred a few weeks before filming began on The Man Who Fell To Earth, by which time Hudson was producing the collection of garments for the character of Thomas Jerome Newton, matching fedoras, smart suits, 40s-style dress shirts, flat pumps and overcoats with wide cropped pants and unusual high-waisted slash-collared sweaters (one of which Bowie painted with broad silver paint stripes).
The clothing was also suitable for performance; for example, Bowie wore a blue Hudson suit with tan 'earth shoes' for an appearance lip-synching the single Golden Years on Soul Train in the autumn of 1975 after filming was completed.
The monochrome ensemble created by Hudson for the world-beating Station To Station tour the following spring cemented the new identity of The Thin White Duke in the popular imagination.
In Hudson's wide black palazzo pants and tight-fitting waistcoat matched with white dress shirt and black flat-soled dancer's shoes, Bowie appeared centre-stage as a man reborn, and one who was about to enter arguably the highpoint of his career recording the so-called 'Berlin Trilogy'.
It's arguable that this most visually aware of performers would not have made the transition as successfully without Hudson's crucial input. For too long Hudson, who died in 2009, has been underrated in the narratives of both Bowie's visual identity and the look of popular music when it was at its most potent.
Her sons have kept the flame alive – in particular it's worth checking out Ash's Instagram feed @ashfoto, where he uploads gems like the ones he has has supplied here.
Ash Hudson's streetwear label ConArt is here.
I wrote an essay about Ola Hudson's contribution to David Bowie's fashion legacy for Susan Compo's Earthbound: David Bowie & The Man Who Fell To Earth, copies of which are available here.