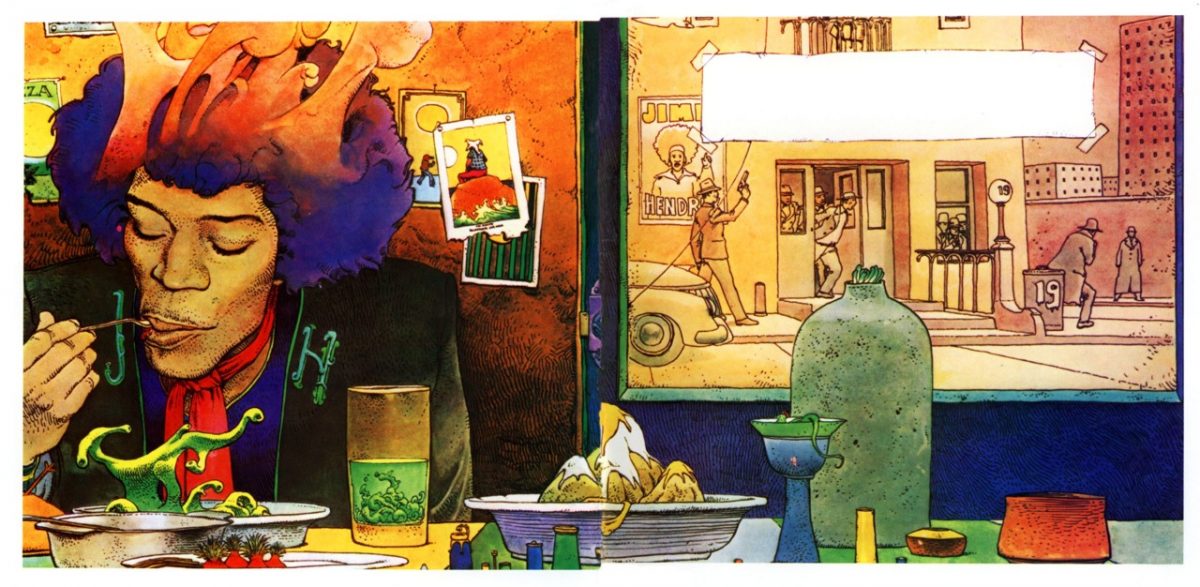 Inspired by a 1967 photograph taken by journalist Jean-Nöel Coghe of Jimi Hendrix (November 27, 1942 – September 18, 1970) eating soup at a cafe in France, French artist Jean Giraud (8 May 1938 – 10 March 2012) drew the cover of Voodoo Soup (1995), a posthumous compilation album of the great musician's work. Giraud, better know as Moebius, a pseudonym he adopted in 1963 for his comic art, portrayed Hendrix as a riot of colour, his blazing career erupting volcanos-like from his red-hot mind.

In 1999, Coghe and Moebius reunited for Jimi Hendrix : emotions électriques. Coghe had accompanied Hendrix on tour in France and Belgium. Hendrix played three concerts : Théâtre Municipal, Issy-les-Moulineaux (May 11, 1967), Faculté d'Assas, Paris (March 4, 1967) and Twenty Club, Mouscron, Belgium (March 5, 1967).  The work featured unpublished photos, and a series of drawings by Moebius – which you can see here.
One story has it that when Hendrix rocked up to the Twenty Club, he was turned away, the owner thinking him some bum on the cadge.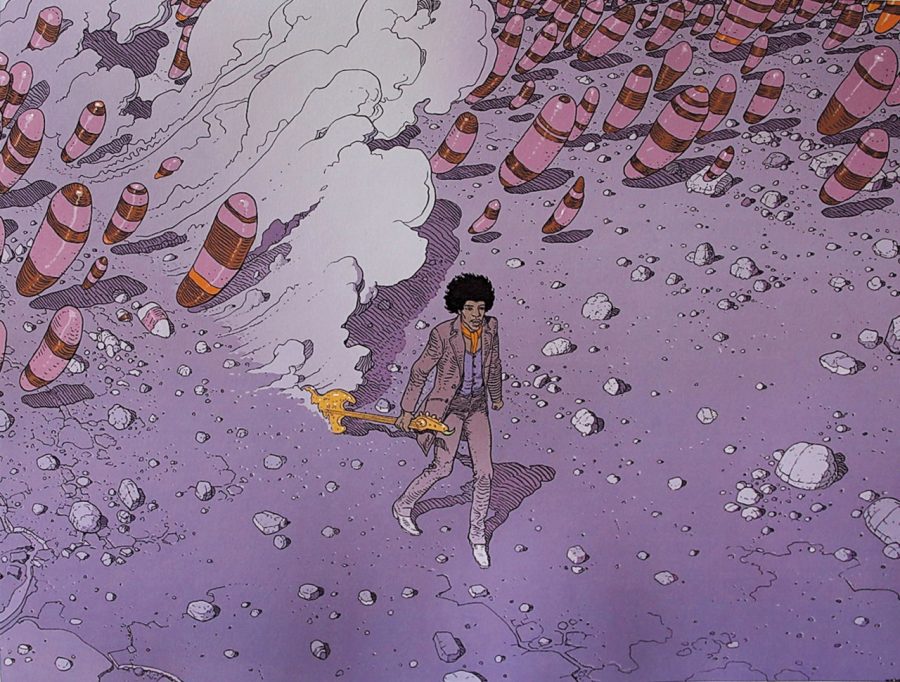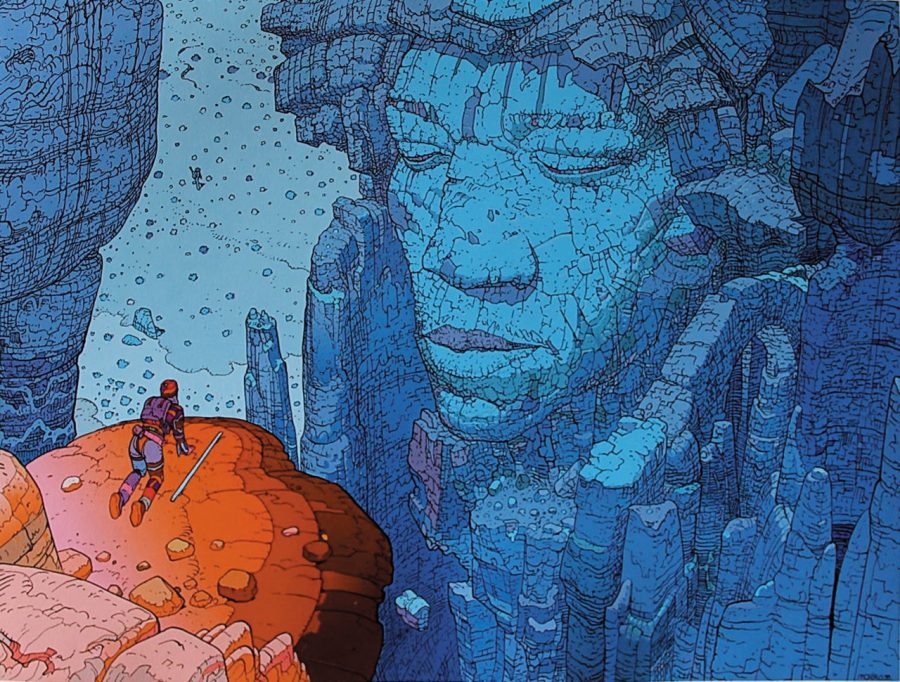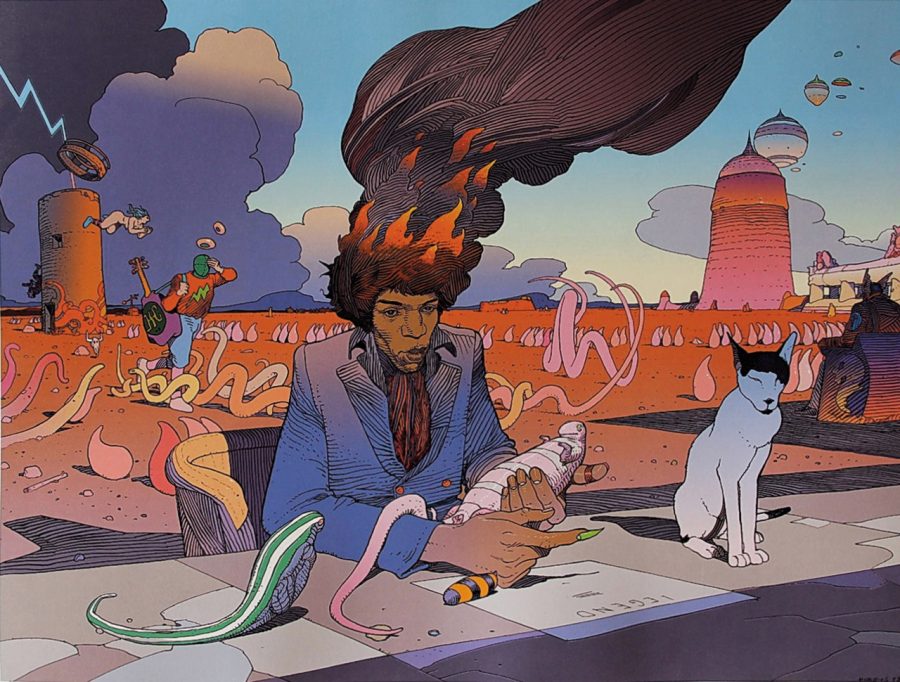 Via: Open Culture, Imgur