The 1970s brought humanity into the gutter with a buffet of exploitation genre choices: Sexploitation, Nazisploitation, Hixsploitation (touched on in an earlier article), Ozploitation (Australian exploitation films), and the poorly named Blaxploitation (see why these were anything but exploitation films in this article).
The name of the game with exploitation films is to overcome their low-budget via sex and violence – or they simply exploited popular trends of the time (ex. Sharksploitation and Carsploitation).  Amid this tidal wave of grindhouse exploitation were a ton of films revolving around students.  Typically, these are lumped into the Sexploitation genre – but if there can be a Nunsploitation sub-genre (it's listed in Wikipedia, so it's official), then, by God, there can be a "Campusploitation" sub-genre.
Yes, I made the term up, because it's a type of film that is literally crying out for a name.  I nearly called it "Studentsploitation", and while this may be more fitting, I thought "Campusploitation" had a better ring to it, and more apt to catch on.  So, when this term becomes official, I'll be expecting this sentence to appear on Wikipedia: "Campusploitation: A term originally coined on Flashbak."
(sigh.)  Keep dreamin' Yeoman Lowbrow.  On with the posters.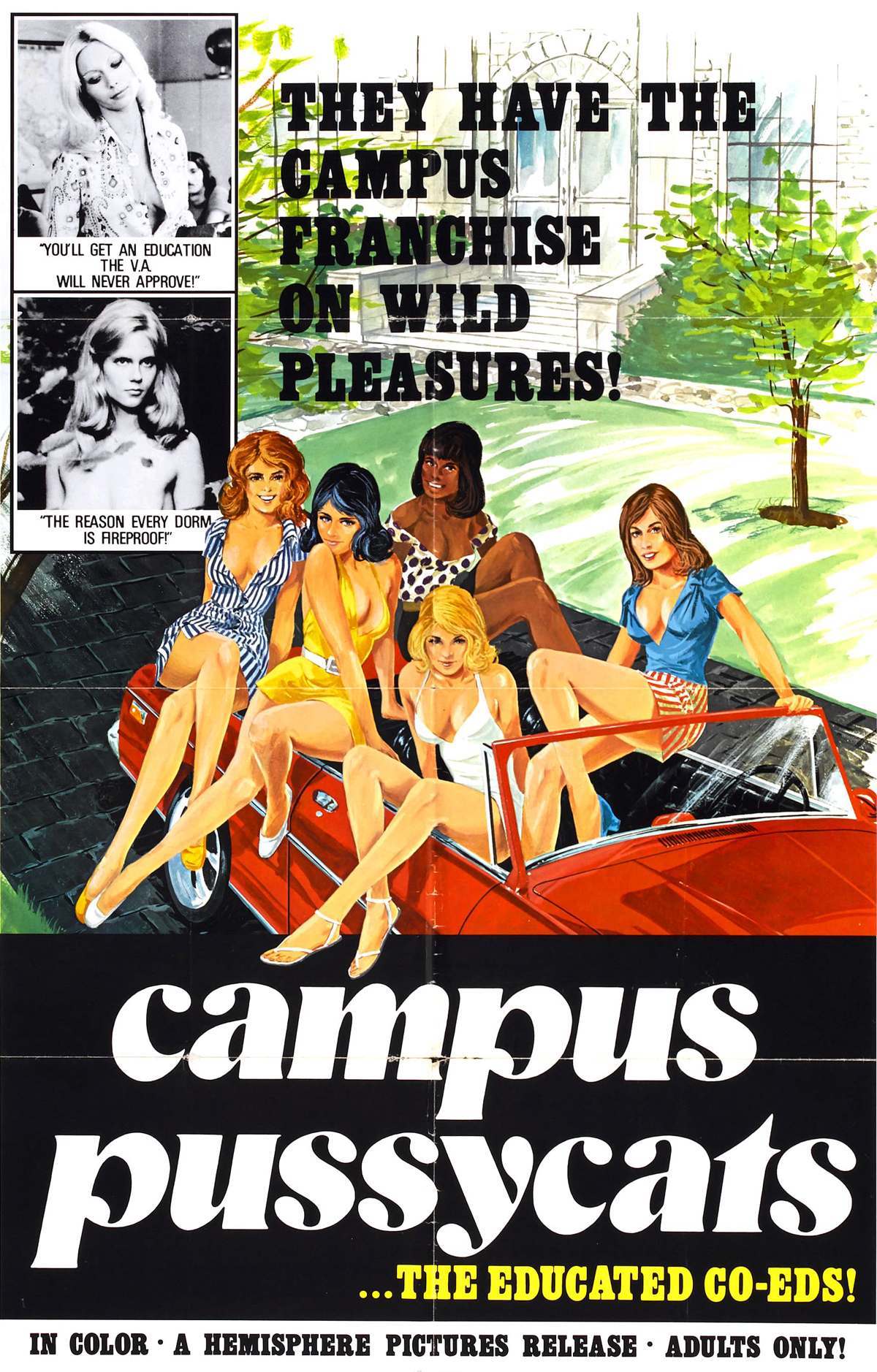 Originally: Schulmädchen-Report 6. Teil – Was Eltern gern vertuschen möchten. The Schulmädchen (Schoolgirl) Report movies were a popular German series that still has a following today.
The repackaging of Euro-sleaze to look like an American film happened a lot back then. Not that it really mattered – their audiences weren't looking for Academy Award nominees…. and more often than not, European directors could provide a level of taboo crossing debauchery that exceeded their American counterparts.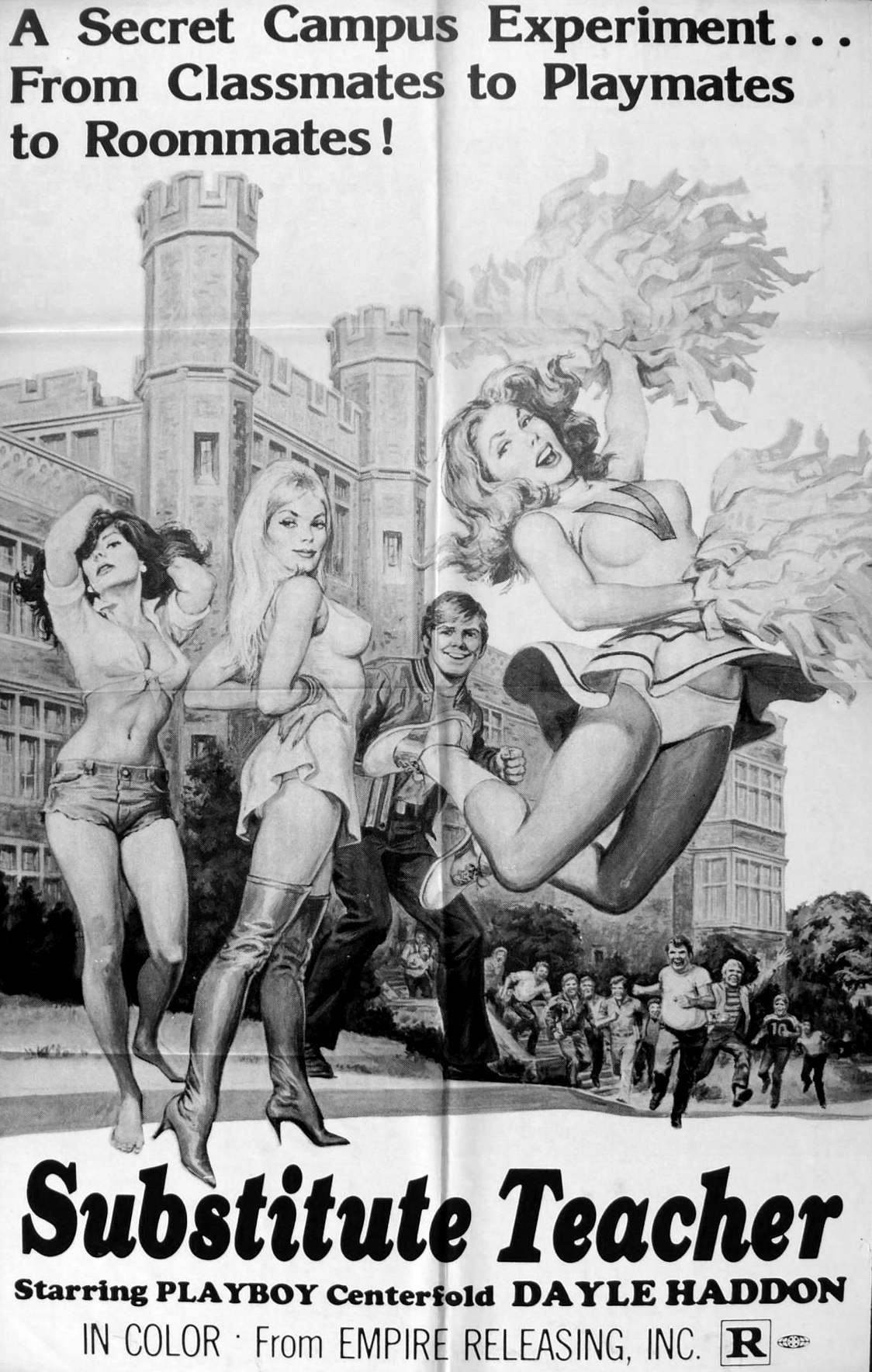 Looks like a lot of fun… until you notice the horde of hot-and-bothered males.  This is going to get ugly quick.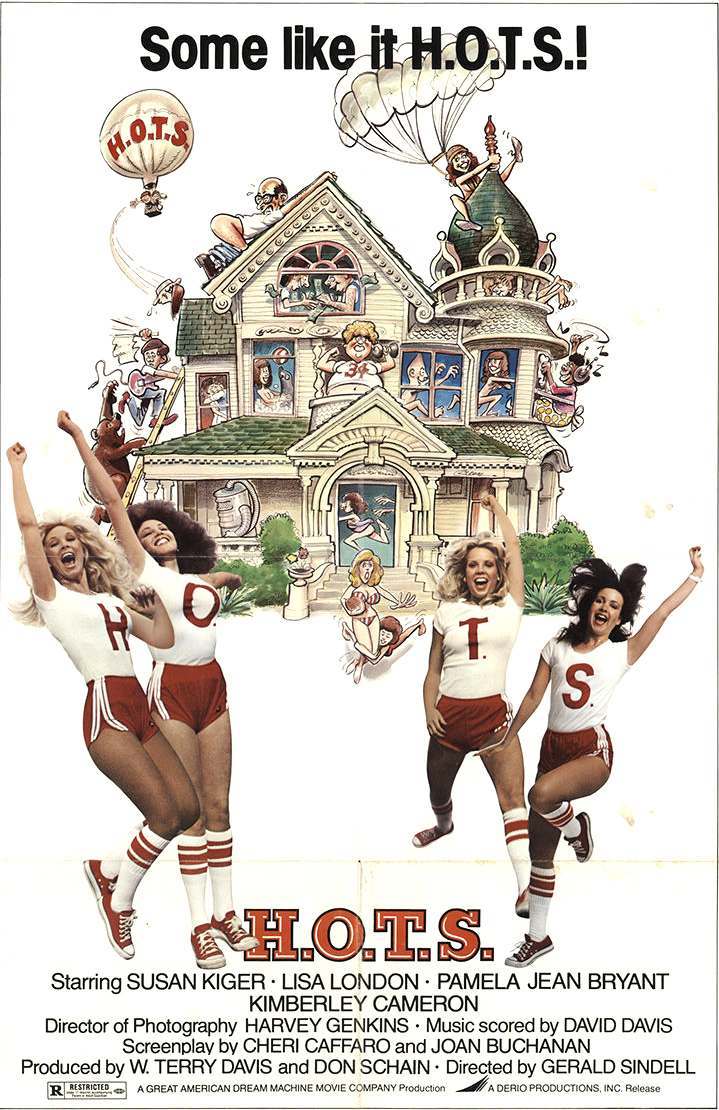 H.O.T.S. actually stands for "Help Out The Seals"  – it's true.  If you've seen the movie, you can back me up on this.
Of course, at another point in the film it stands for "Hold On To Sex"… but let's not get technical.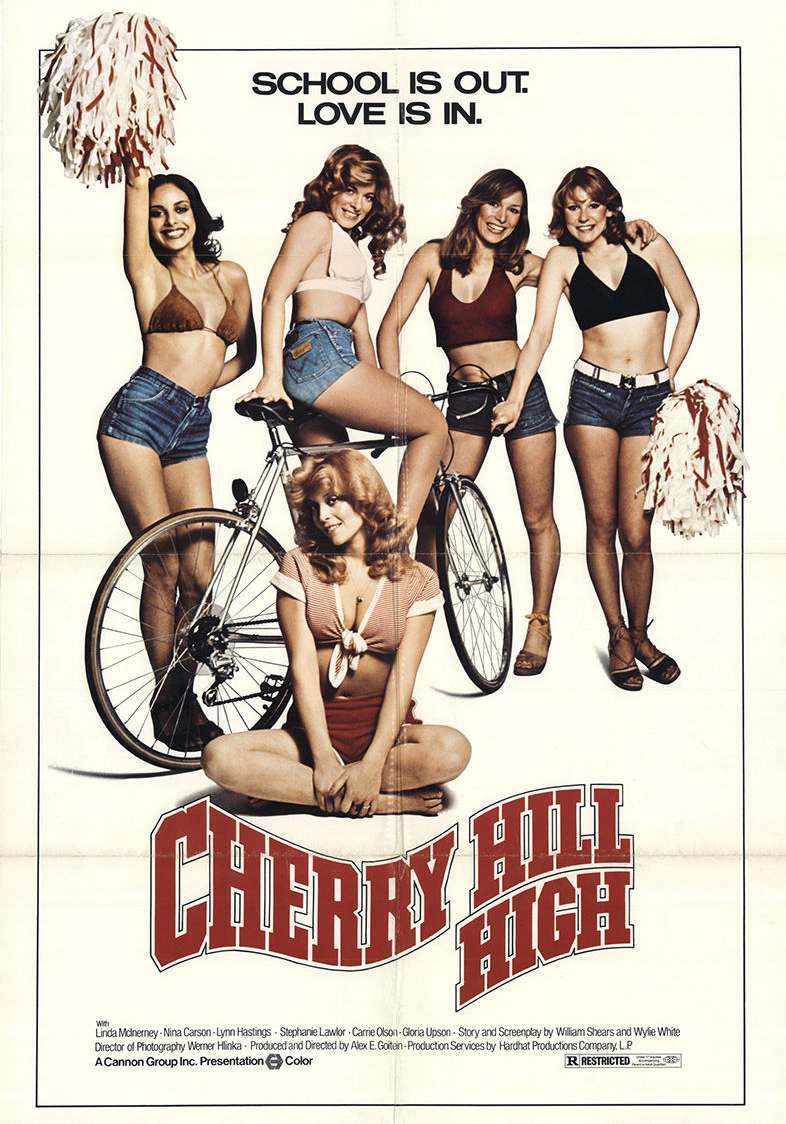 Of course this what girls going to Cherry Hill High look like.  It was my grave misfortune to attend Grover Cleveland Academy instead.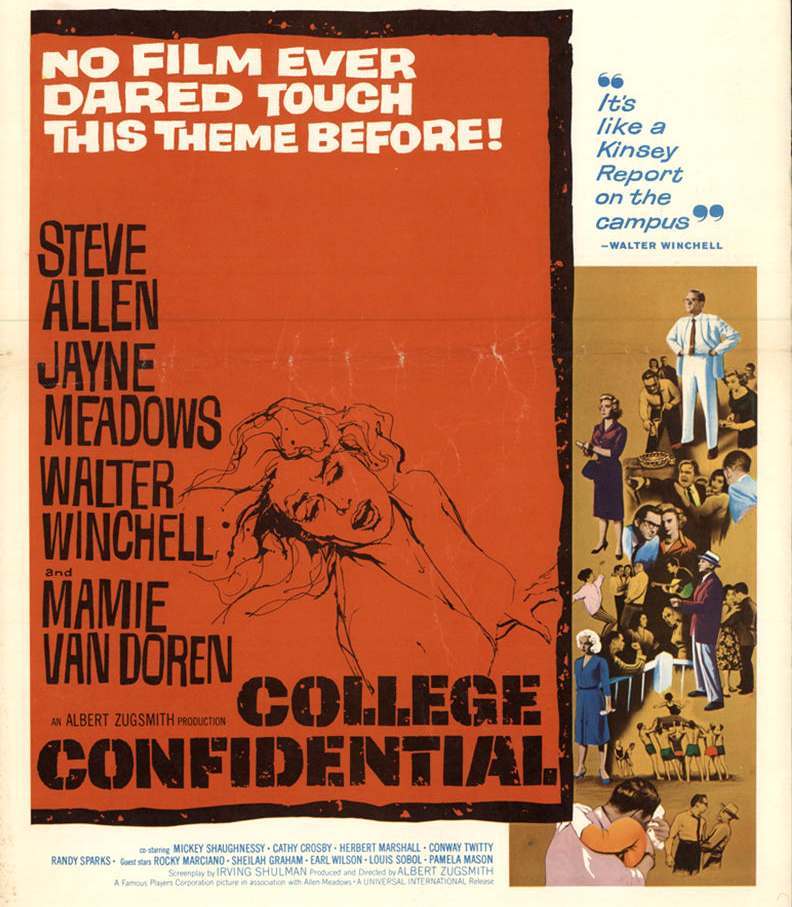 Of course, my newly created exploitation sub-genre had its origins before the 1970s.  Campusploitation goes back to the 1950s and beyond.
Have a look at the names on this film – Steve Allen, Rocky Marciano, Cathy Lee Crosby, Conway Twitty, Mamie Van Doren…. Wow!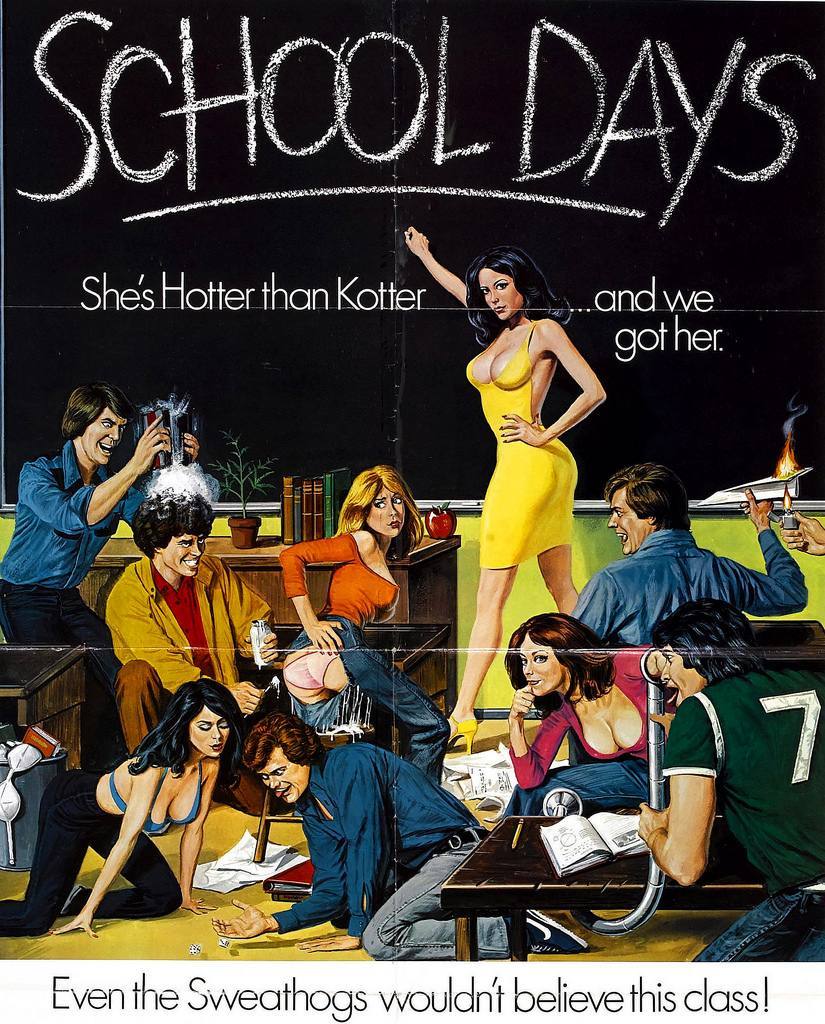 Another Euro-sleaze repackaging.  The poor saps that payed money to see a sexed up version of Welcome Back, Kotter were in for a bit of a disappointment. Instead, they got the Italian film La professoressa di scienze naturali (1976) dubbed in English. Sure, there's nudity aplenty – but then, in the Seventies what movies didn't have nudity?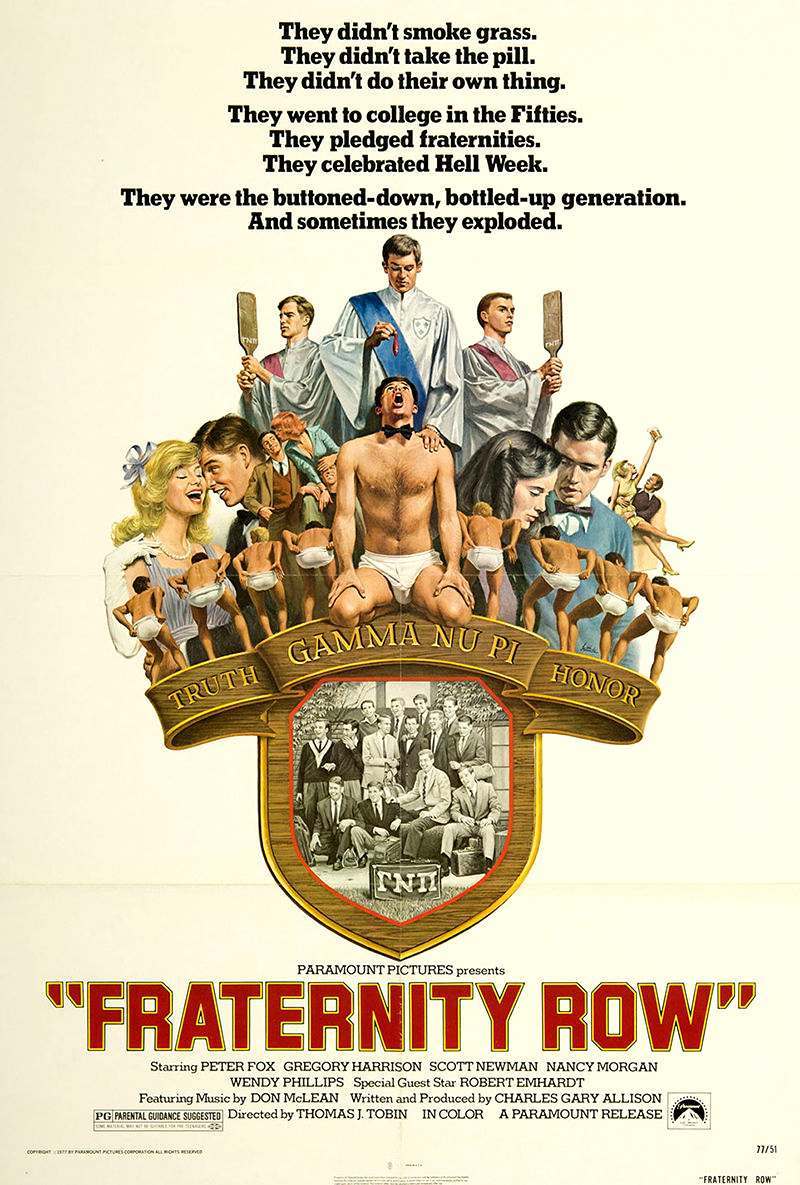 Given that this is rated PG and is a Paramount film starring Gregory "Gonzo" Harrison, it definitely wouldn't fall under the Sexploitation genre. I would have thought this was glomming on to the success of Animal House in the most pathetic way imaginable (which would qualify it as a Mockbuster film as well), but it came out about year before the John Landis classic.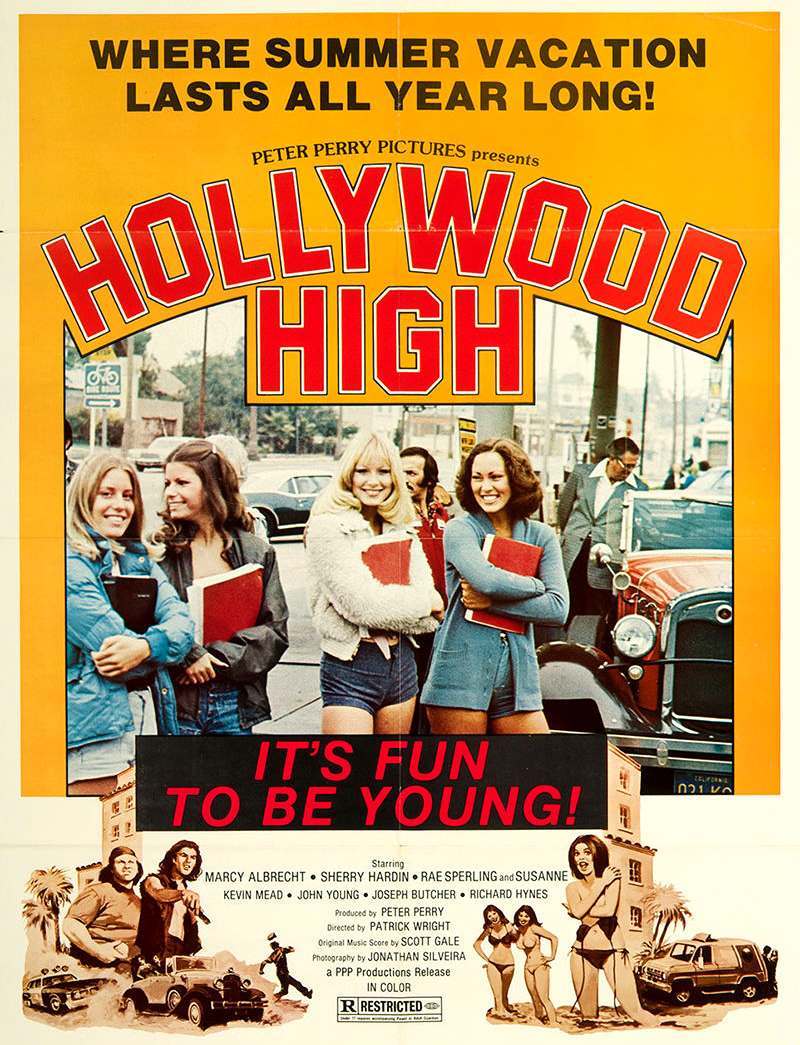 "It's Fun To Be Young!"….. and yet, the illustrations at the bottom make it look slightly terrifying.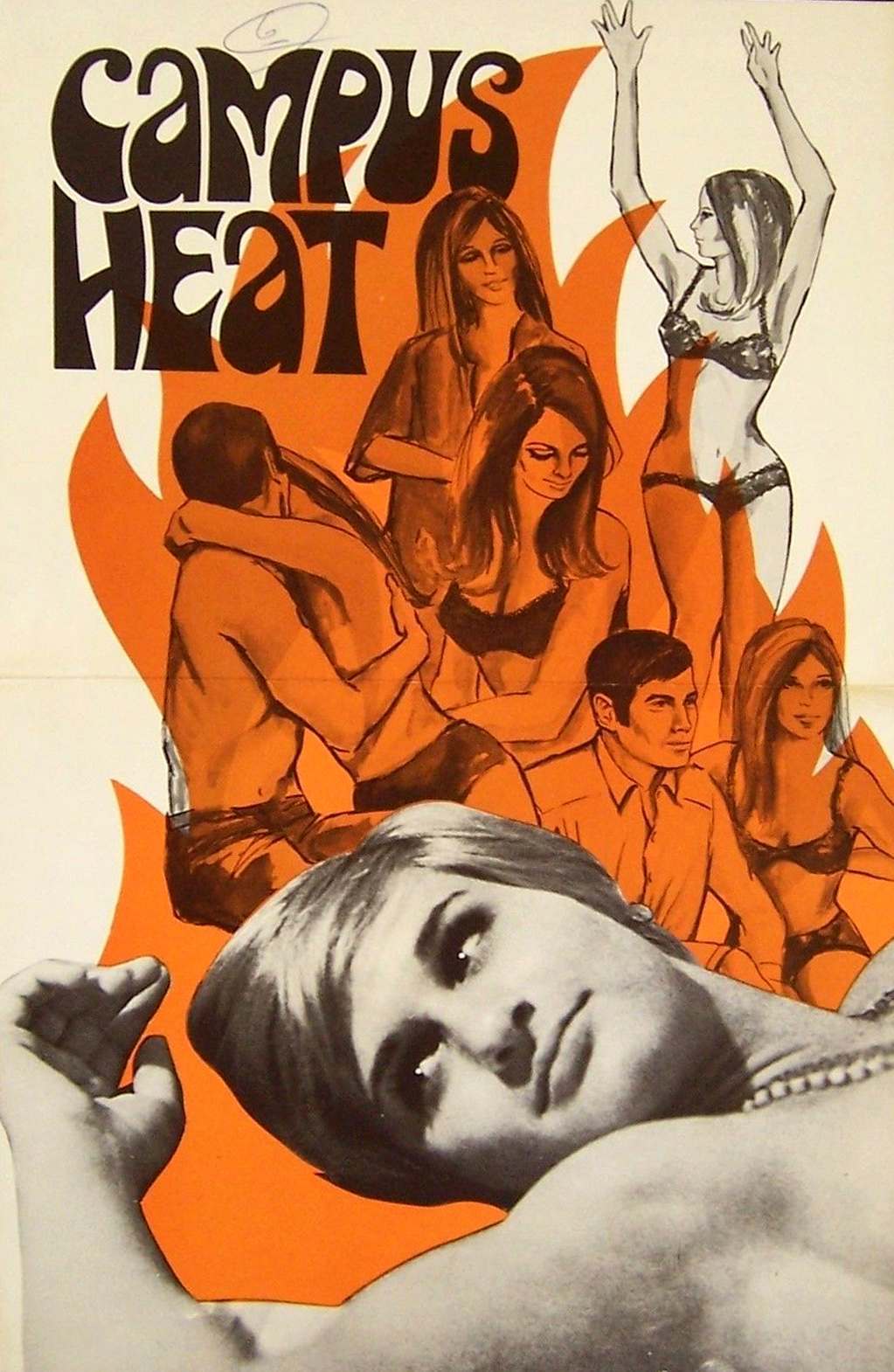 I looked this B&W 1969 stinker up on IMDb and found it to be the very definition of low budget, here-today-gone-tomorrow cinema.  I couldn't find  a single actress or anyone involved with the film who went on to do anything else.  If you dig around a film's IMDb page long enough, you can usually turn up something interesting… not Campus Heat.  Any cinema-sleaze experts out there care to provide something worthy of note?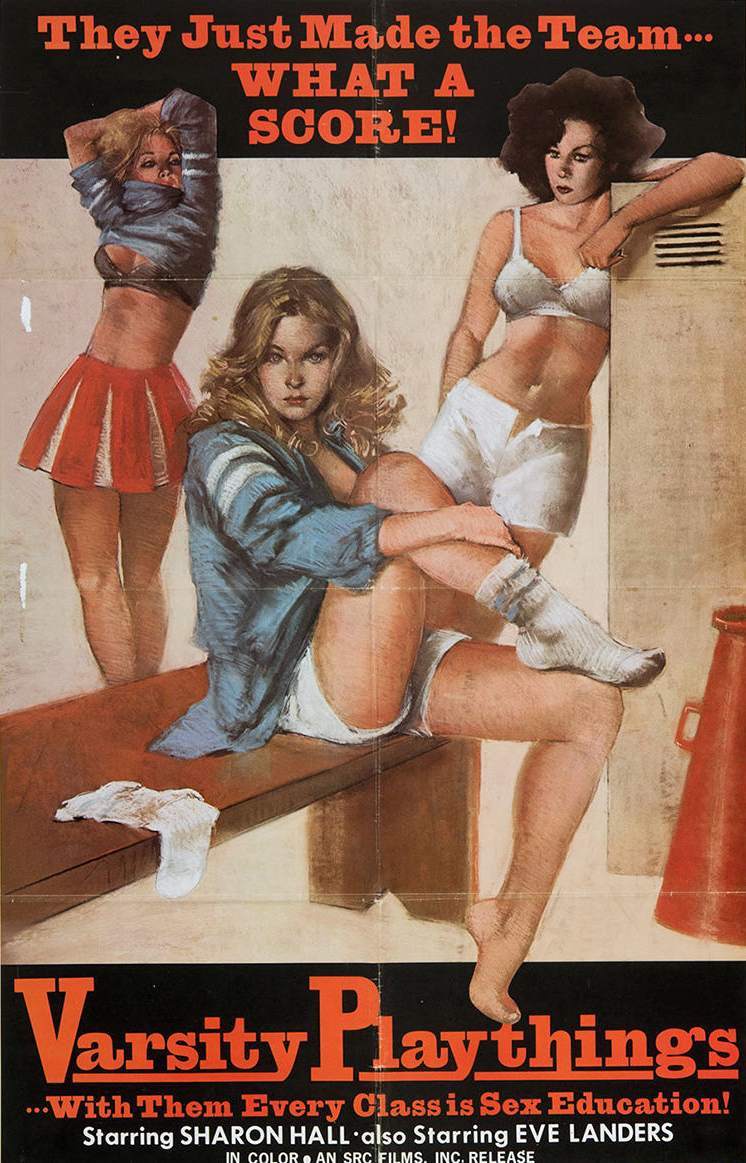 Exploitation movie posters were experts at the sexual puns and innuendo.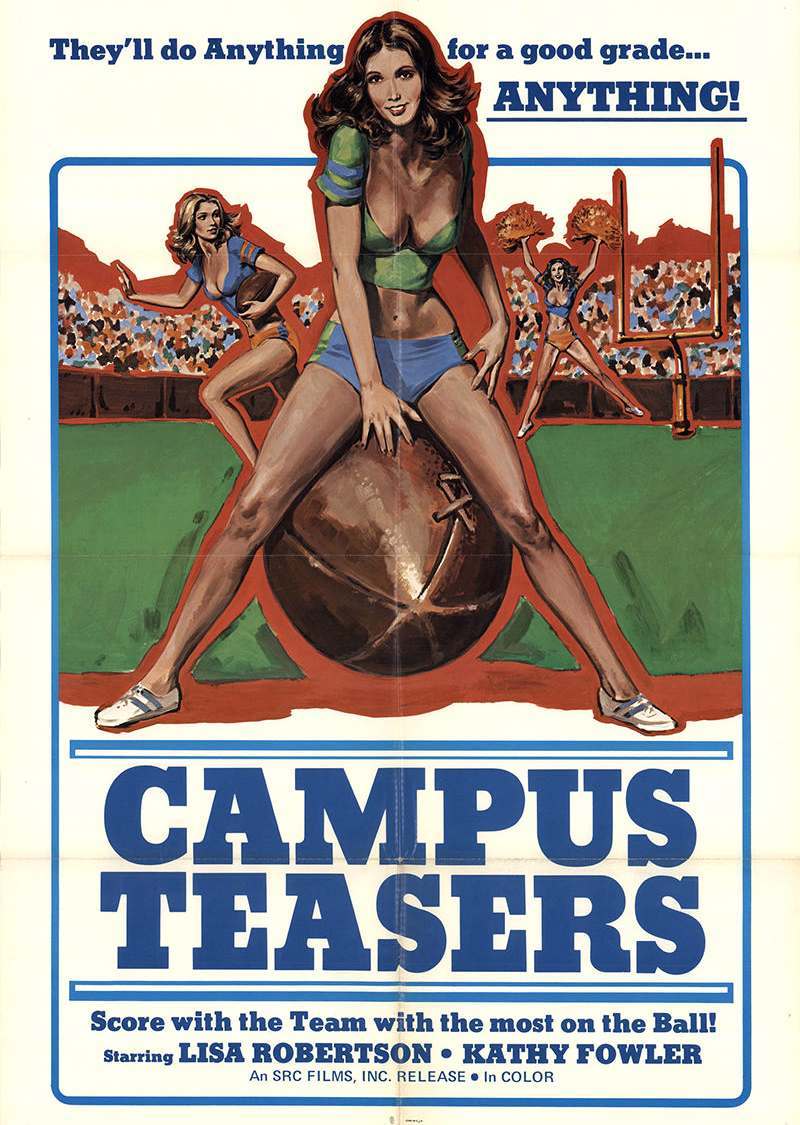 "They'll do anything for a good grade… ANYTHING"…. and that apparently includes riding giant footballs.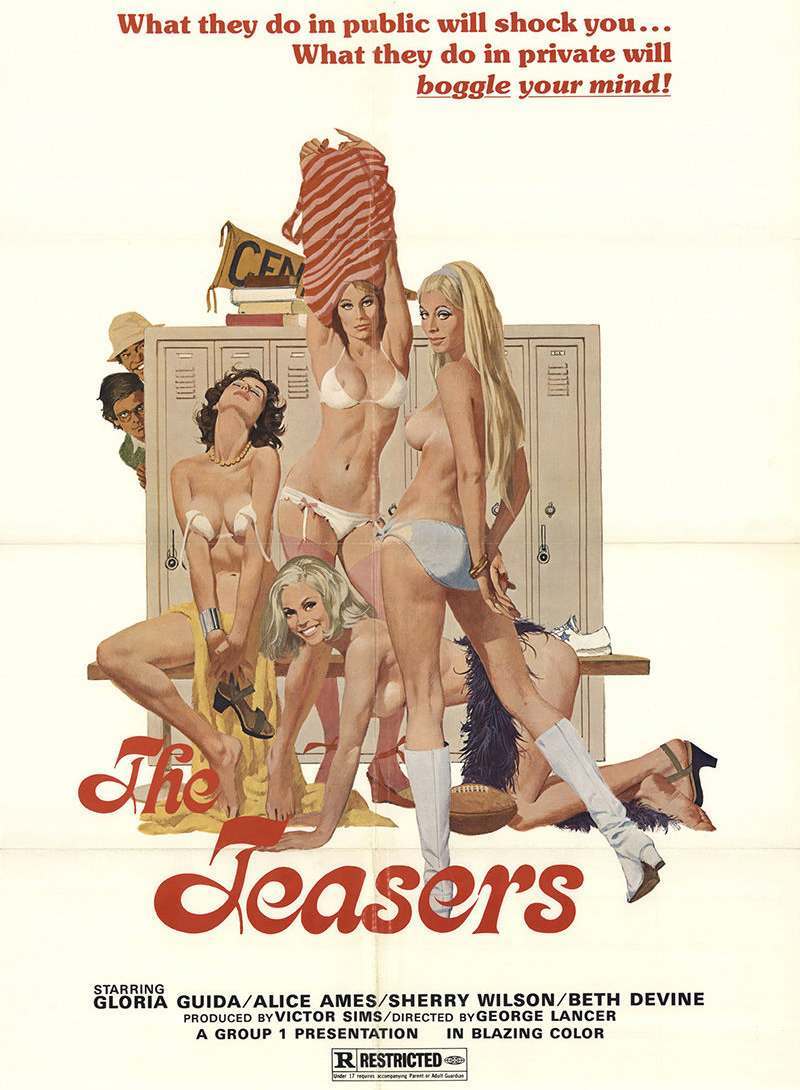 Not to be confused with the aforementioned Campus Teasers.  Two very distinct and different movies.  (sarcasm intended)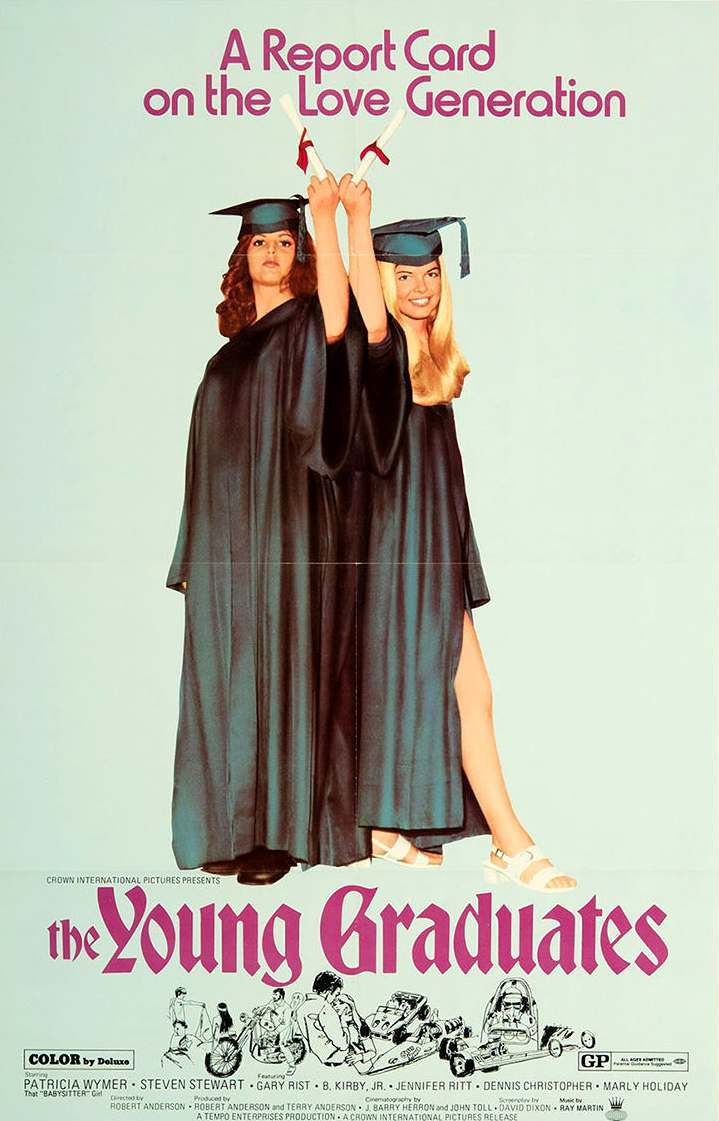 The young graduates are simultaneously giving us the bird and making the "V" sign.  Rated GP.  View  the trailer and be convinced that these films were much worse than you're imagining.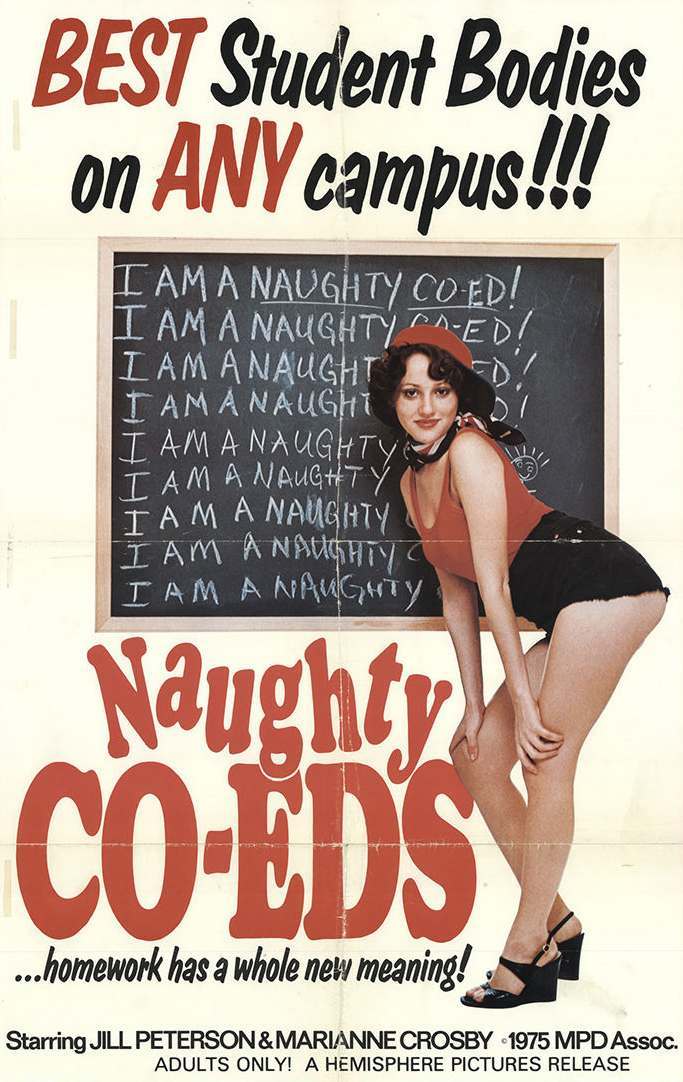 "Homework has a whole new meaning!"  – proof that literally any academic term can have dirty connotations in Campusploitation cinema.  "Detention", "Hall Monitor", "Protractor", "Biology"… all fodder for movie poster innuendo.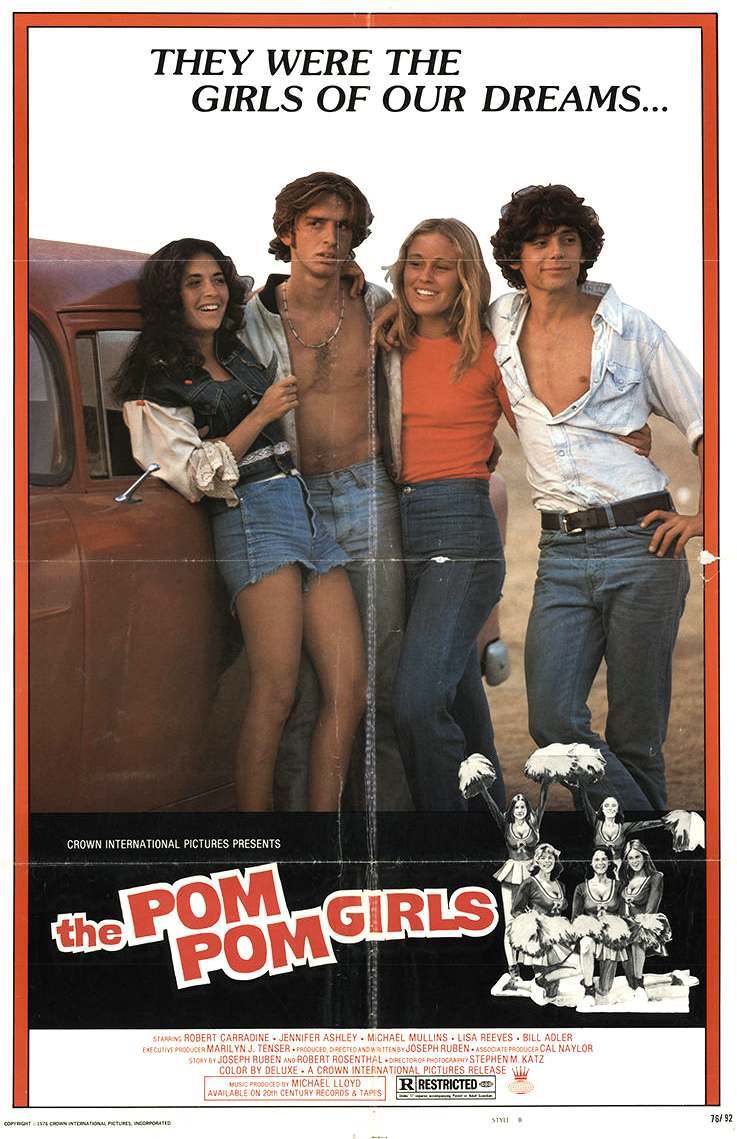 The Pom Pom Girls (1976) predates a whole new barrage of naughty high-school and college flicks that hit the theaters in the early 1980s.  From Porky's to Revenge of the Nerds to Fast Times at Ridgemont High and Screwballs: these were definitely teen sex comedies, but would they fall under the Campusploitation genre?  I think so.  Talk amongst yourselves.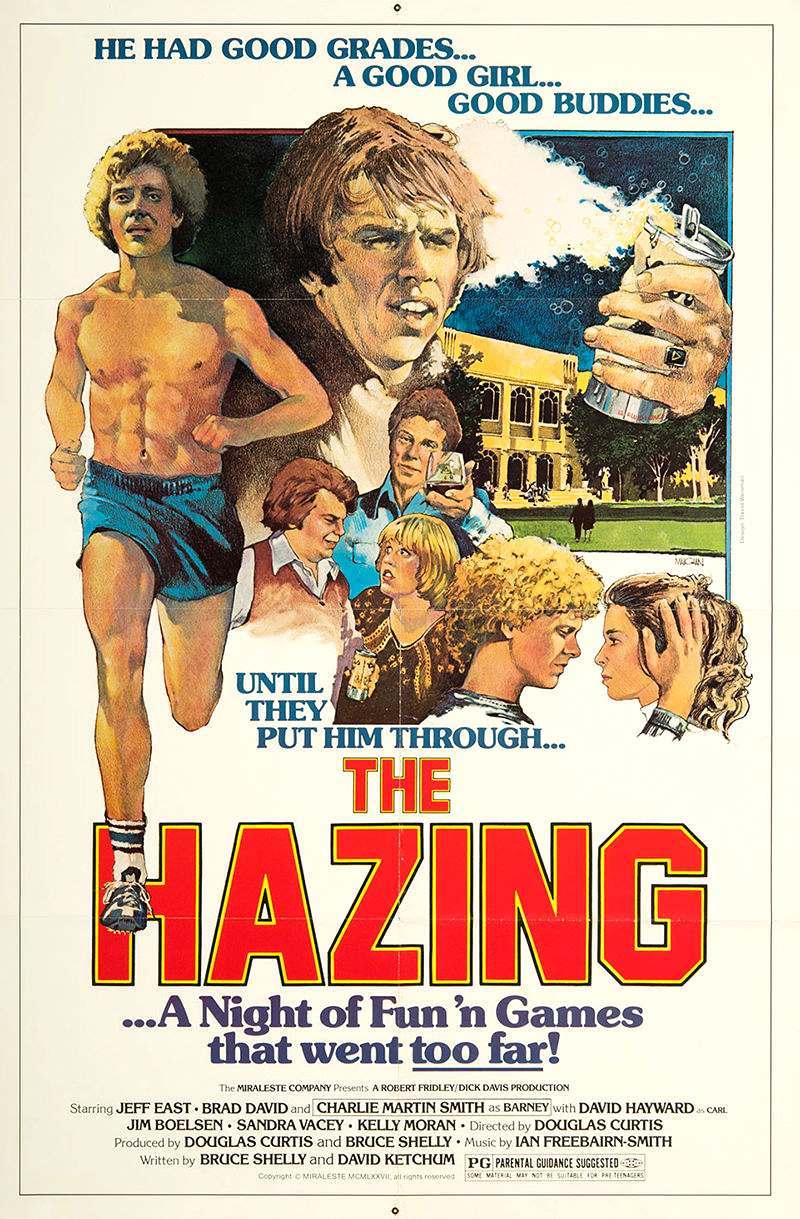 Oddly enough, this was also marketed as a horror film entitled The Curious Case of the Campus Corpse (1977) with the tagline: "What begins in fun suddenly becomes one corpse with 13 killers… now it's their time for terror!"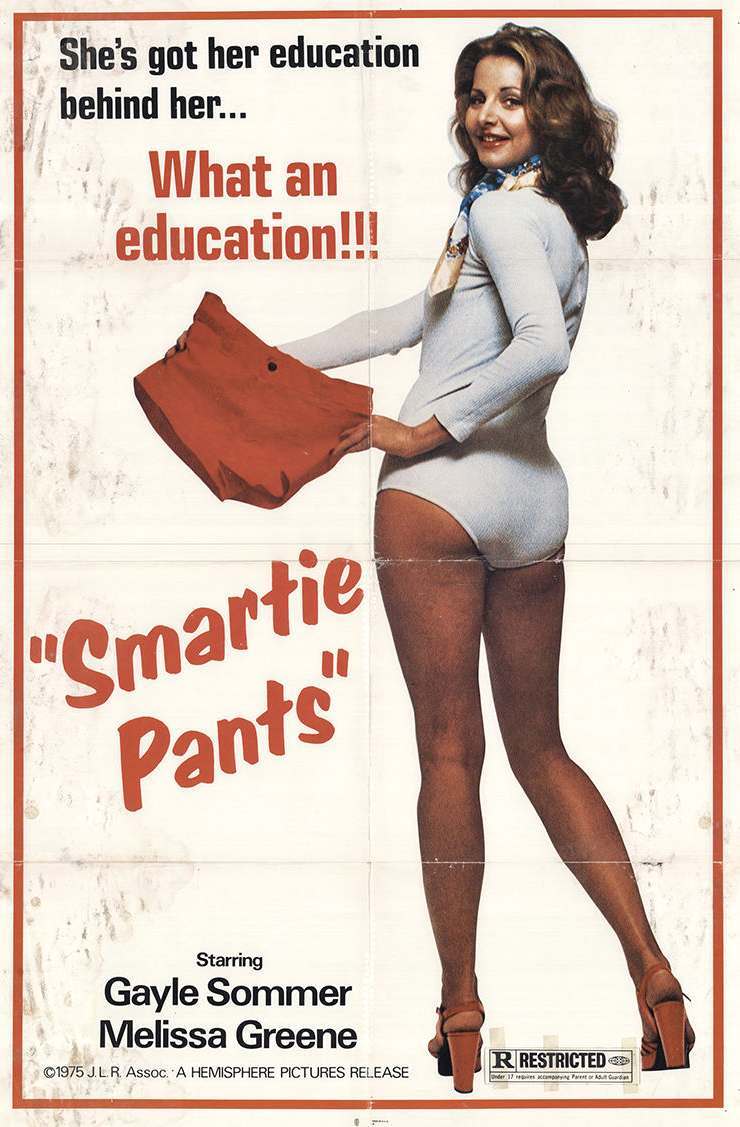 Smartie Pants (1975) was actually another Schulmädchen-Report film, volume ten to be exact: Irgendwann fängt jede an
The "Starring Gayle Sommer or Melissa Greene" is a total lie.  Those are fake names because they didn't want to put actual names like Reiner Brönneke and Ingeborg Moosholzer on the poster.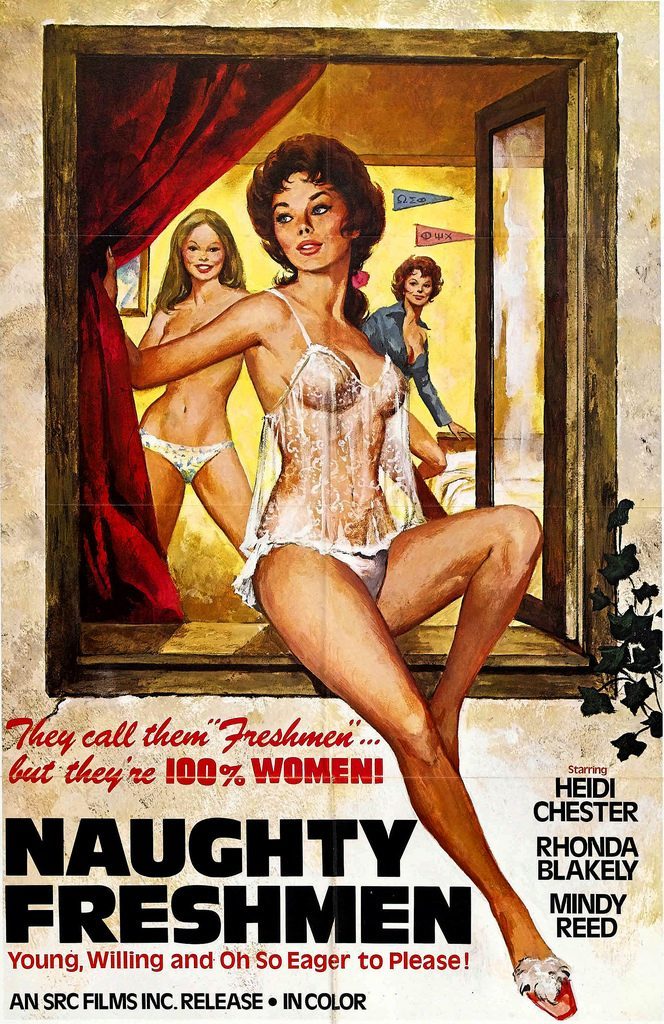 And yet another Euro-sleaze repackaged film.   This is part 5 of the Schulmädchen-Report series: Was Eltern wirklich wissen sollten (1973)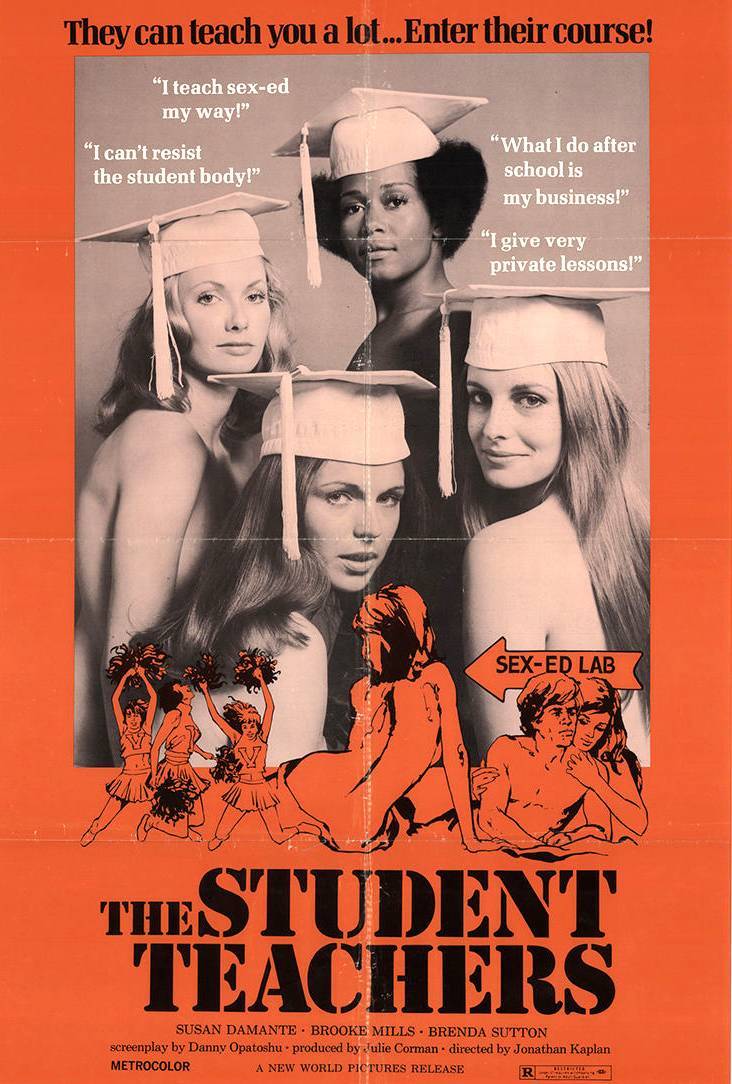 "Enter their course"  – I think we may have a winner in the sexual innuendo tagline competition.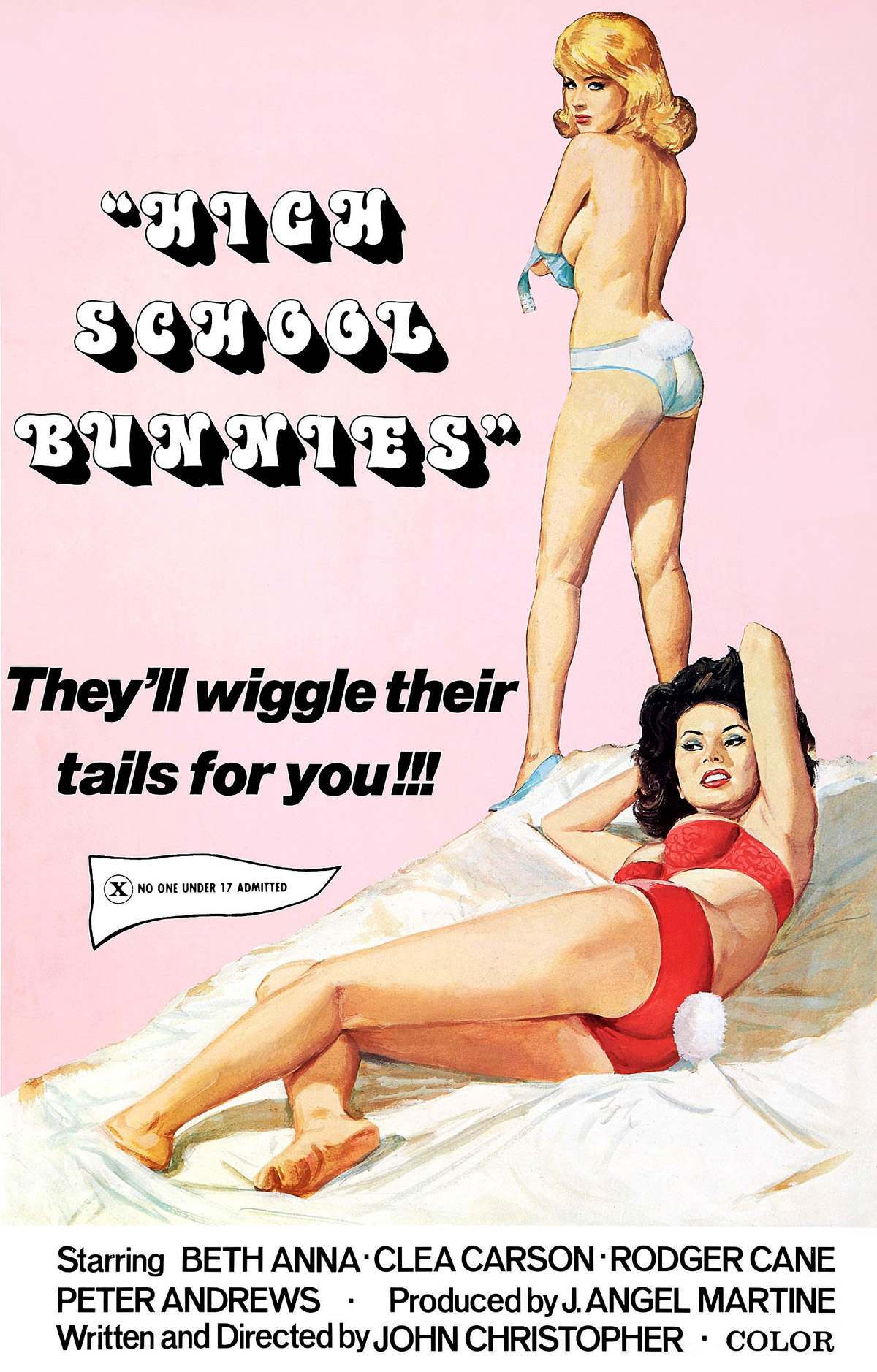 Should have won Best Picture at the 1978 Academy Awards.  Alas, that honor went to Annie Hall.  First High School Bunnies and now Leonardo DiCaprio – the Academy is rigged!
Of course, there are many, many more Campusploitation films out there – Private School Girls (1983), Summer School Teachers (1974), Delinquent School Girls (1975), School for Sex (1968), Summer School (1979), High School Teasers (1979)… the list goes on and on.  Instead of listing them all, I'll end with my favorite Campusploitation flick of them all…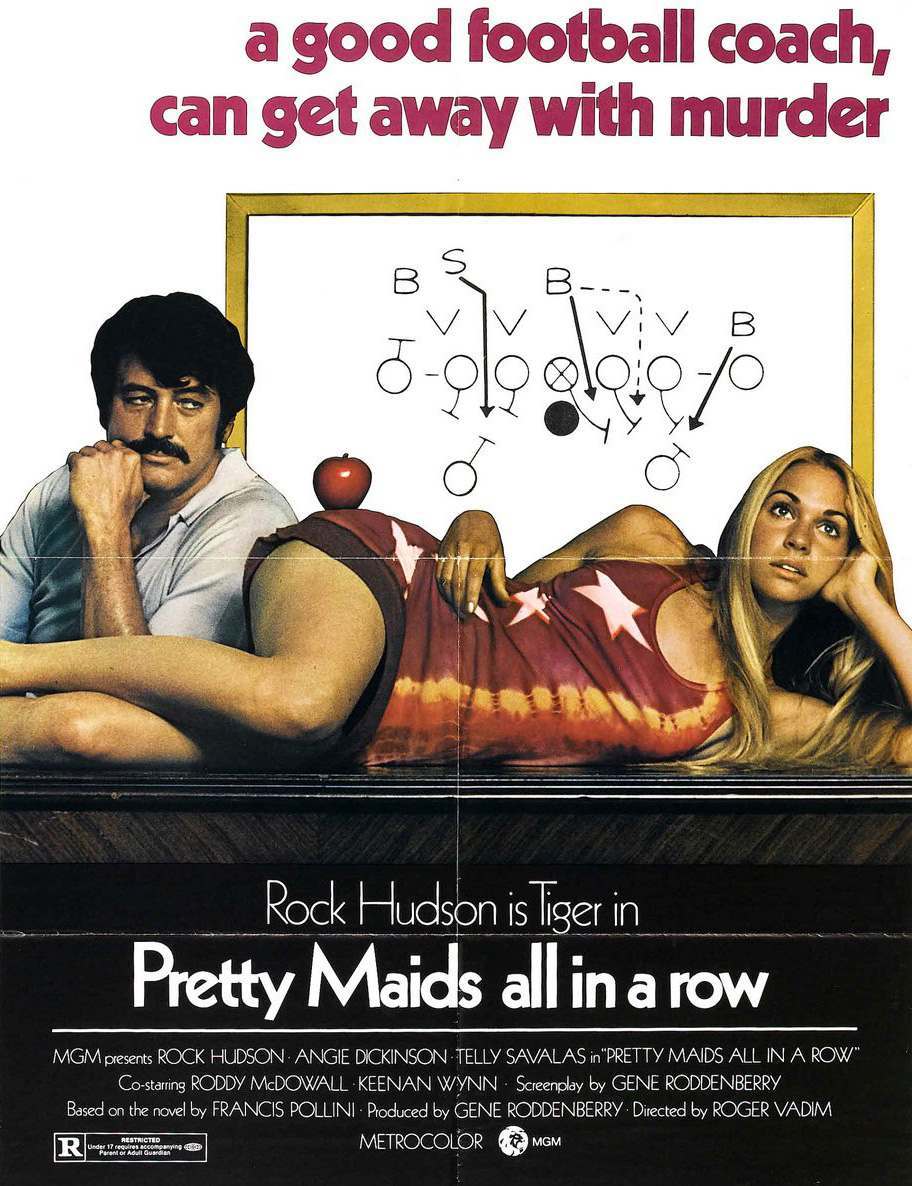 Rock Hudson is a serial killer, Angie Dickinson is a teacher who sleeps with her students, and Kojak is the cop… with a screenplay by Star Trek creator Gene Roddenberry and Barbarella's director, Roger Vadim… also starring the chick who played Isis (Joanna Cameron) and a soundtrack by The Osmonds!  Why are you not running to watch this movie?