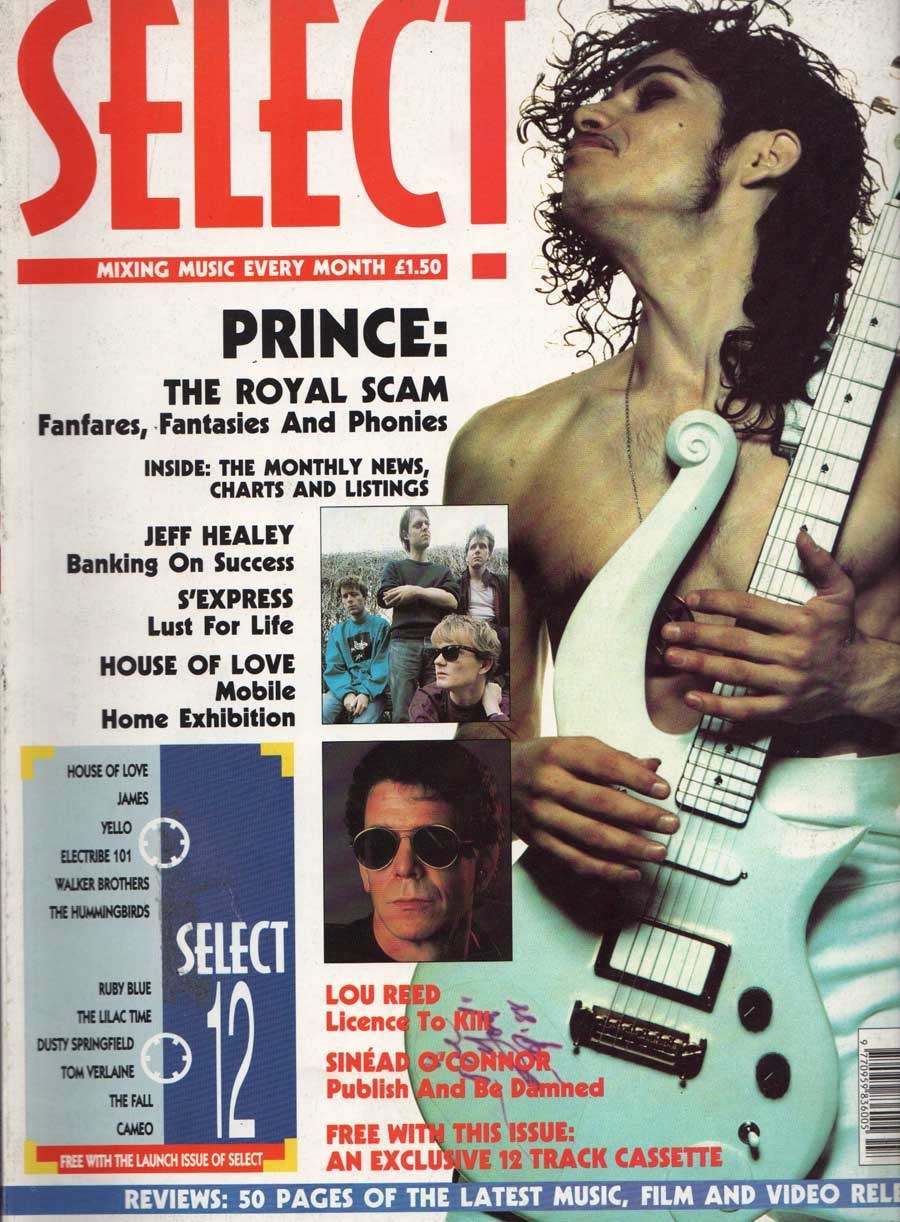 The way we listened: Sometimes, looking back on all the music that was supposedly hip when growing-up can often give an oddly embarrassing surprise, like finding a piece of sartorial inelegance lurking in the back of the wardrobe. You're not quite sure why you bought those high-waisted 28-inch flares, but you thought you were Jesus Christ at the time.
Something similar happened as I pored over this glorious library of Select magazine scans, which some kind heart has uploaded on to the Internet. If there was one magazine that captured the swagger and posturing of the British music scene during the 1990s, then that magazine was undoubtedly Select. It was almost, as the oft-quoted cliche has it, "essential reading".
Launched in July 1990 with a free 12-track cassette and Prince on the cover, Select offered its readers a mix of the latest music, films, books and a wealth of articles penned by writers including quite a few who had graduated with honours from the NME and were now working towards a Phd in pop culture. Amongst the roll call of talent were (in no particular order): Stuart Maconie, Andrew Collins, Miranda Sawyer, Paulo Hewitt, David Quantick, Caitlin Moran, Graham Linehan and John Harris.
Select was smart, knowingly so, often tongue-in-cheek, occasionally gimmicky and trashy, and although it occasionally seemed it had an unhealthy pubescent obsession with just white boy bands (the endless love affair with Suede, for example), it was rarely (if ever) dull.
Nowadays, Select is best remembered for championing Britpop–in particular a noteworthy article by Stuart Maconie–but that is but half the story as this small selection of covers shows.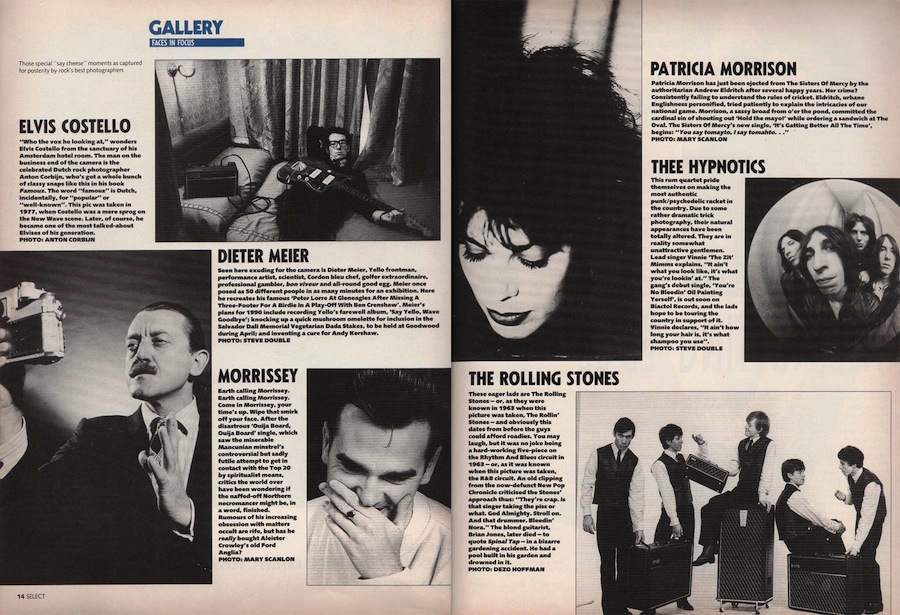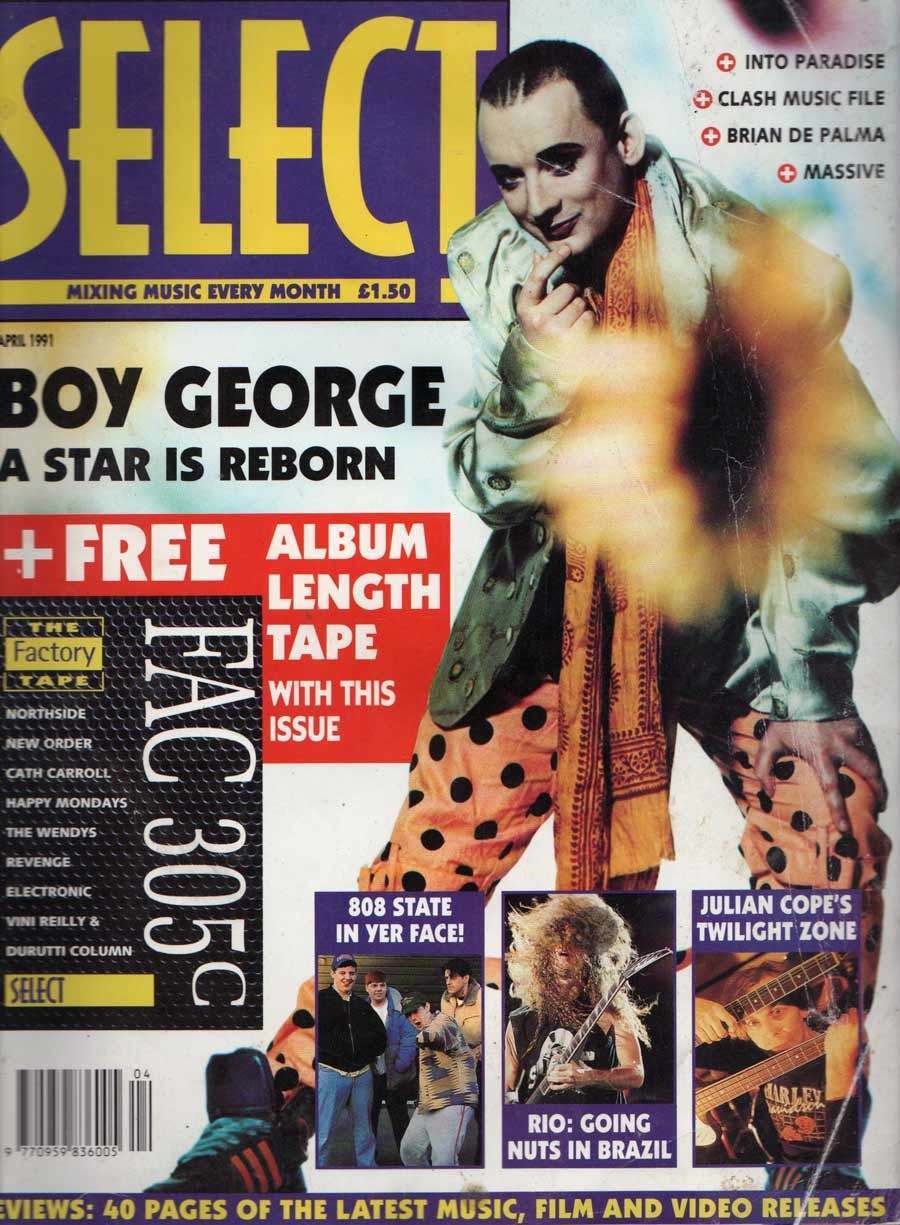 Forget the Boy George cover, the important thing in this issue was the article on Massive Attack.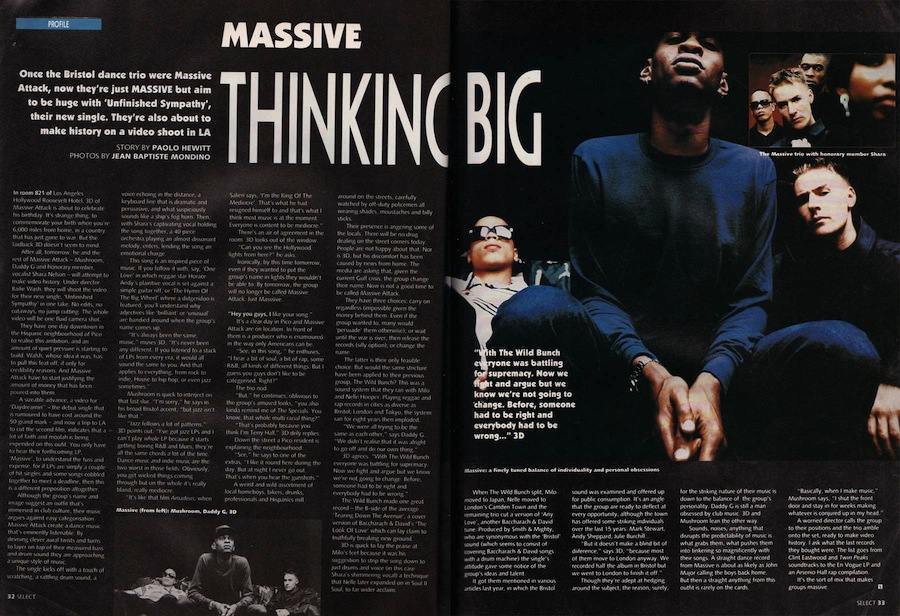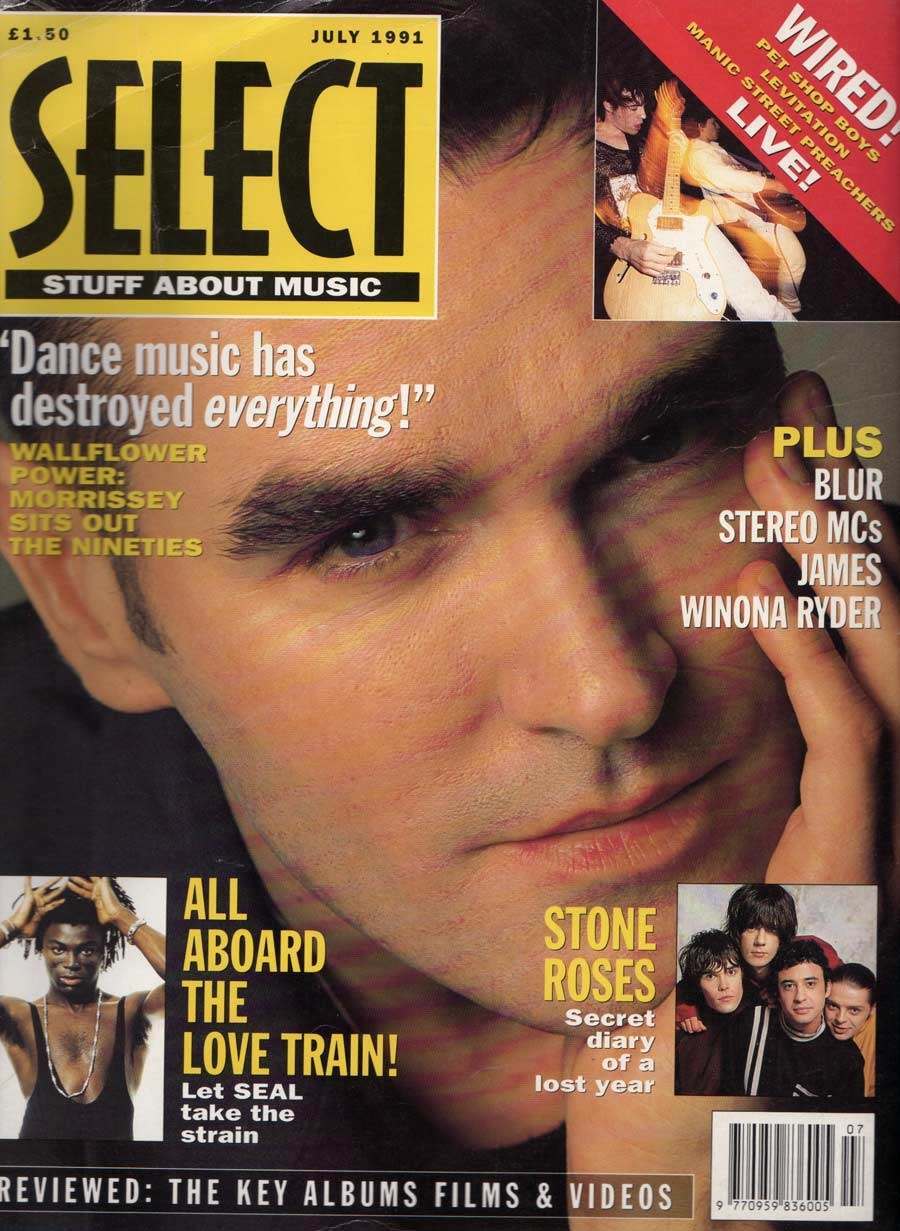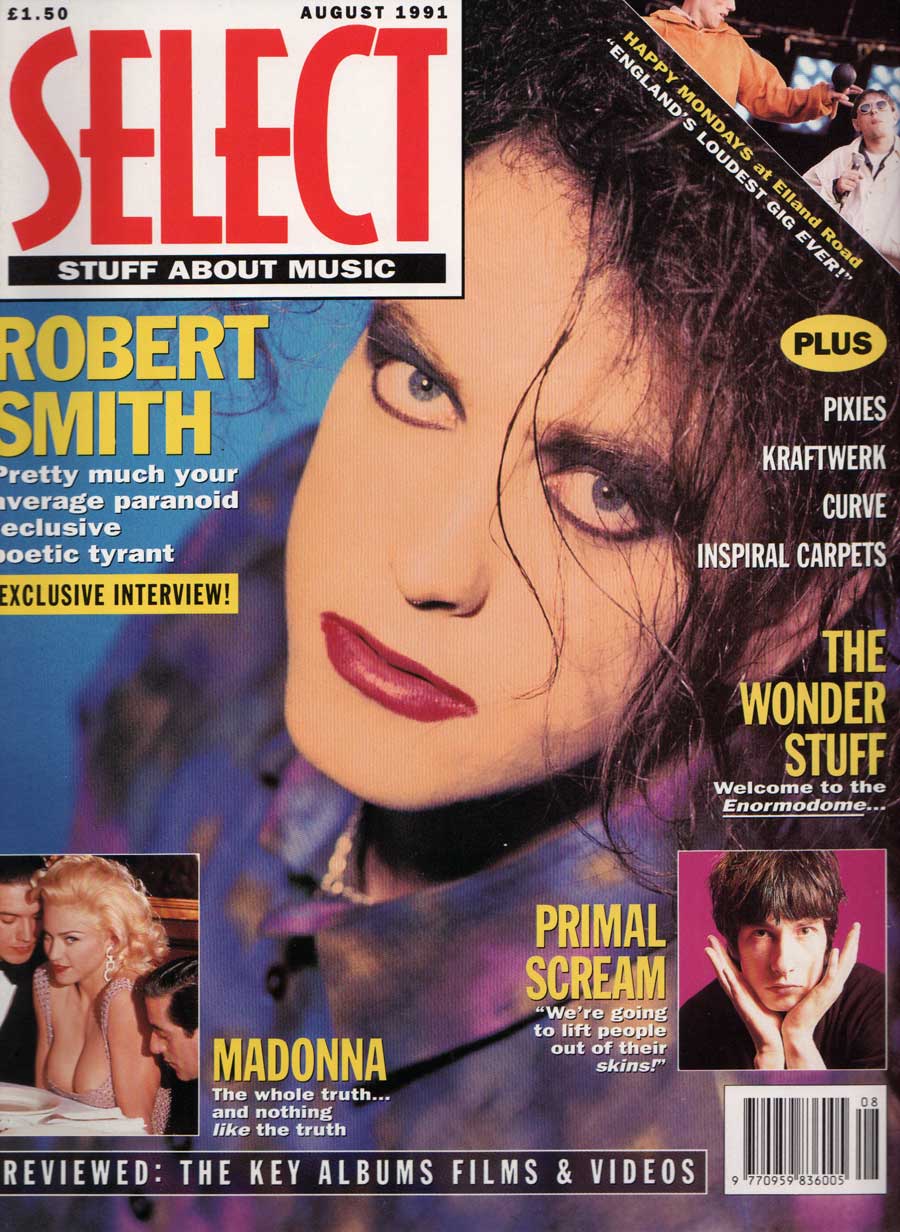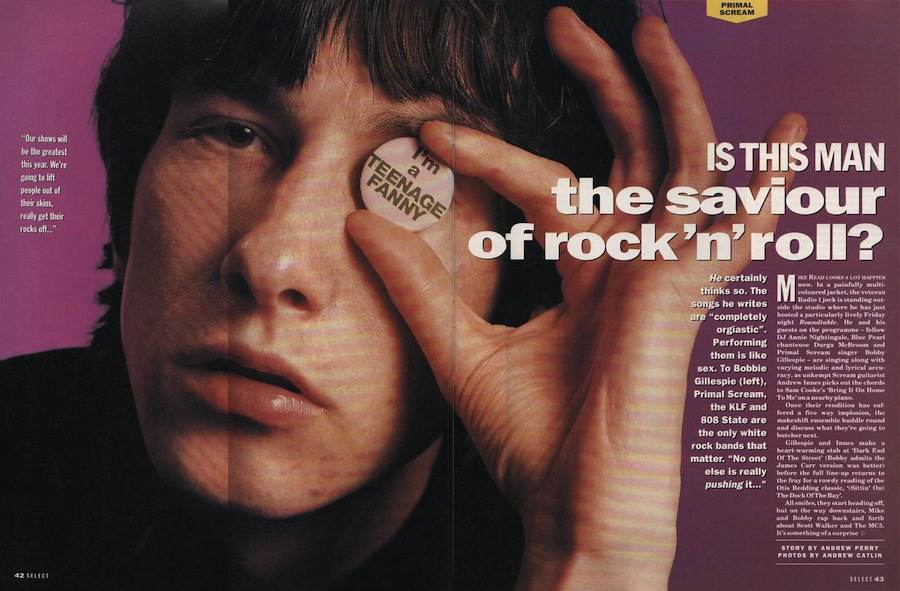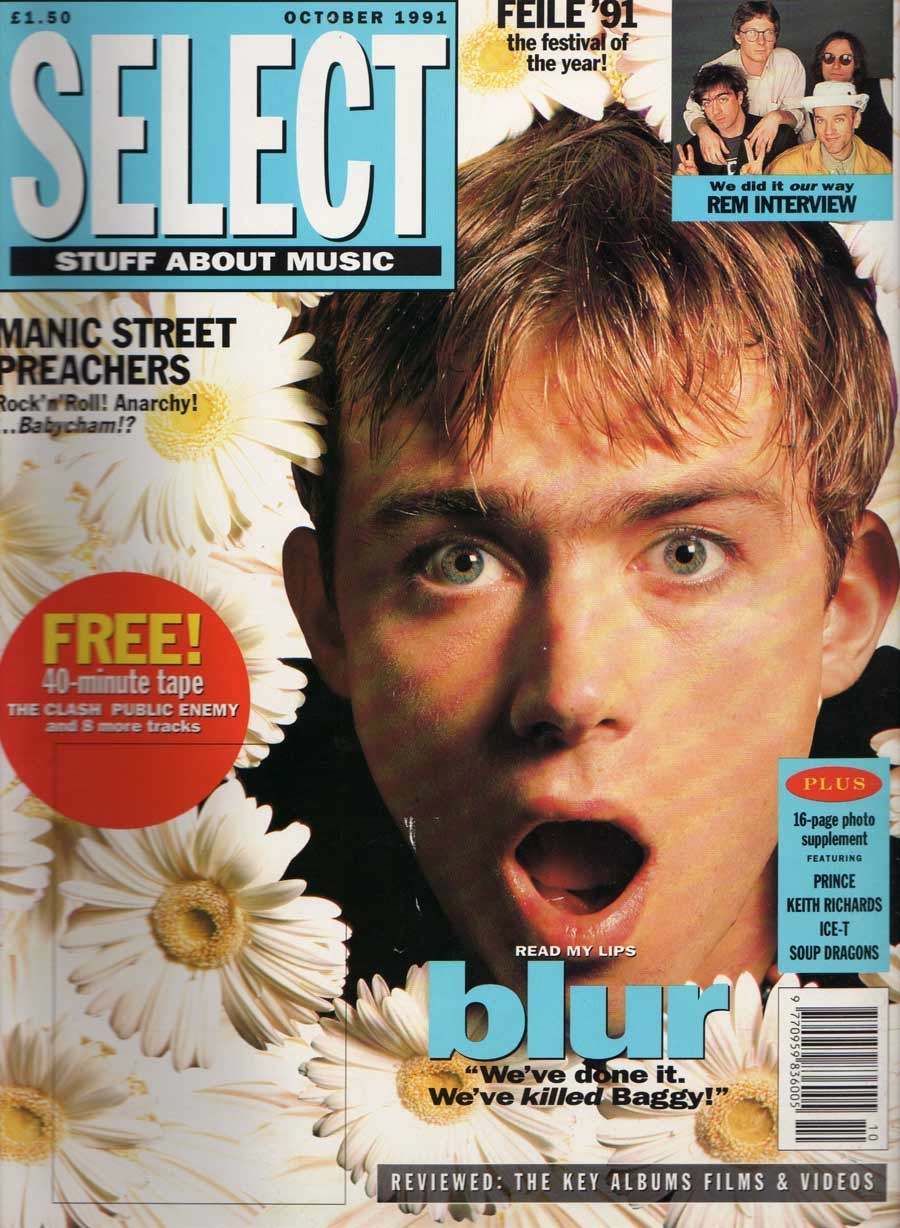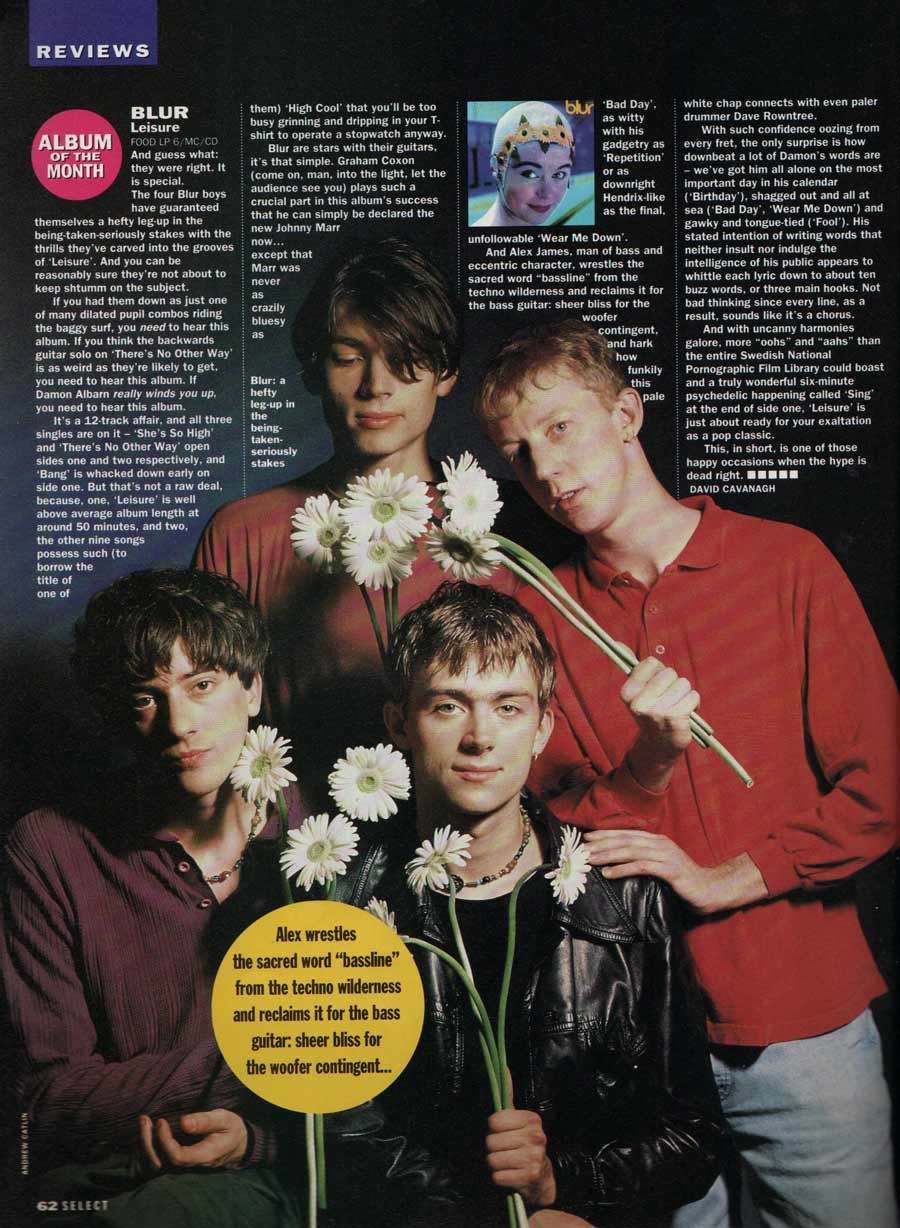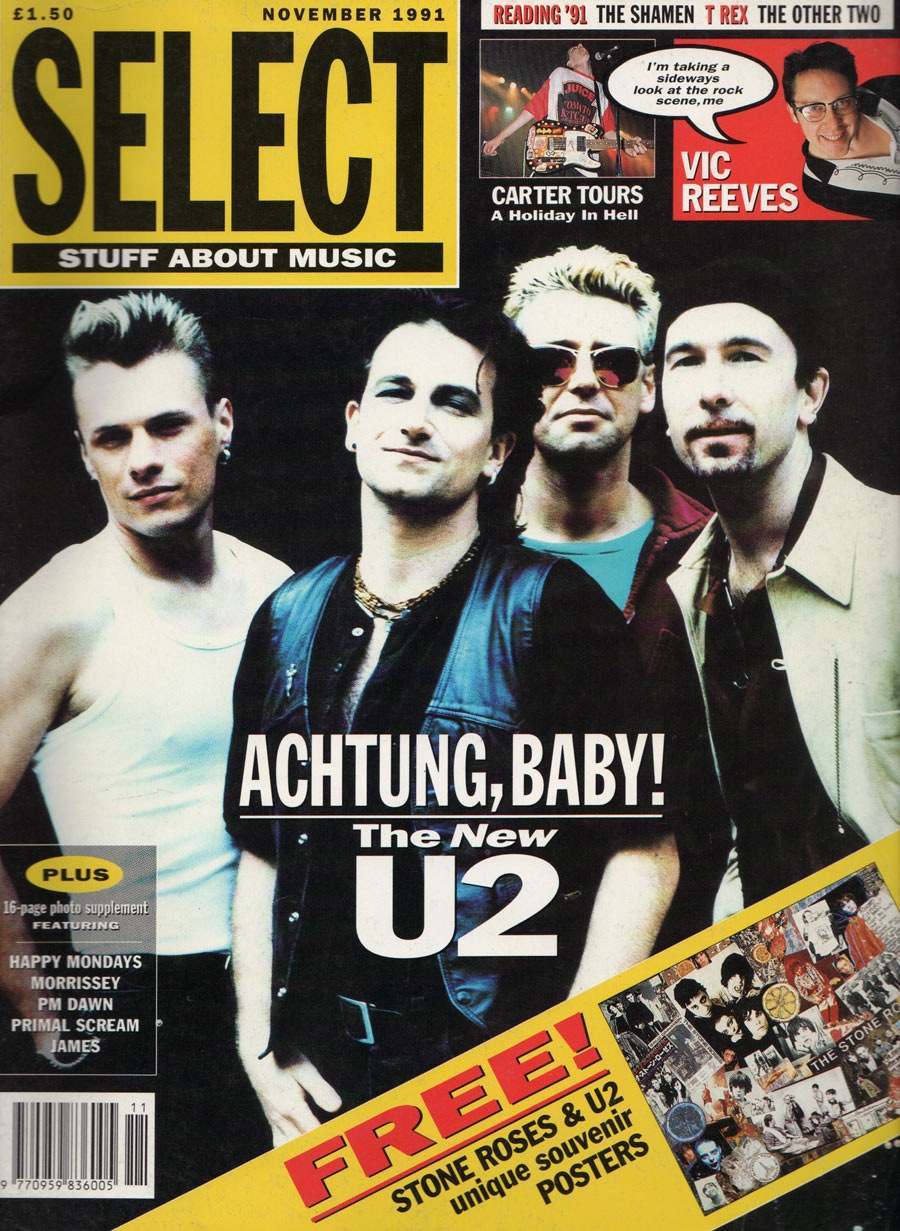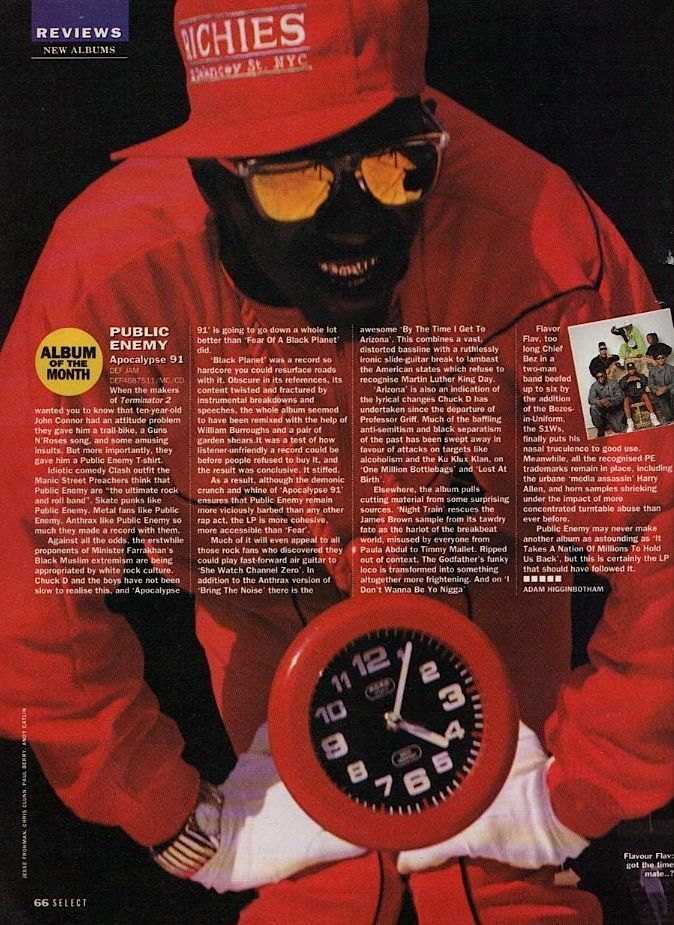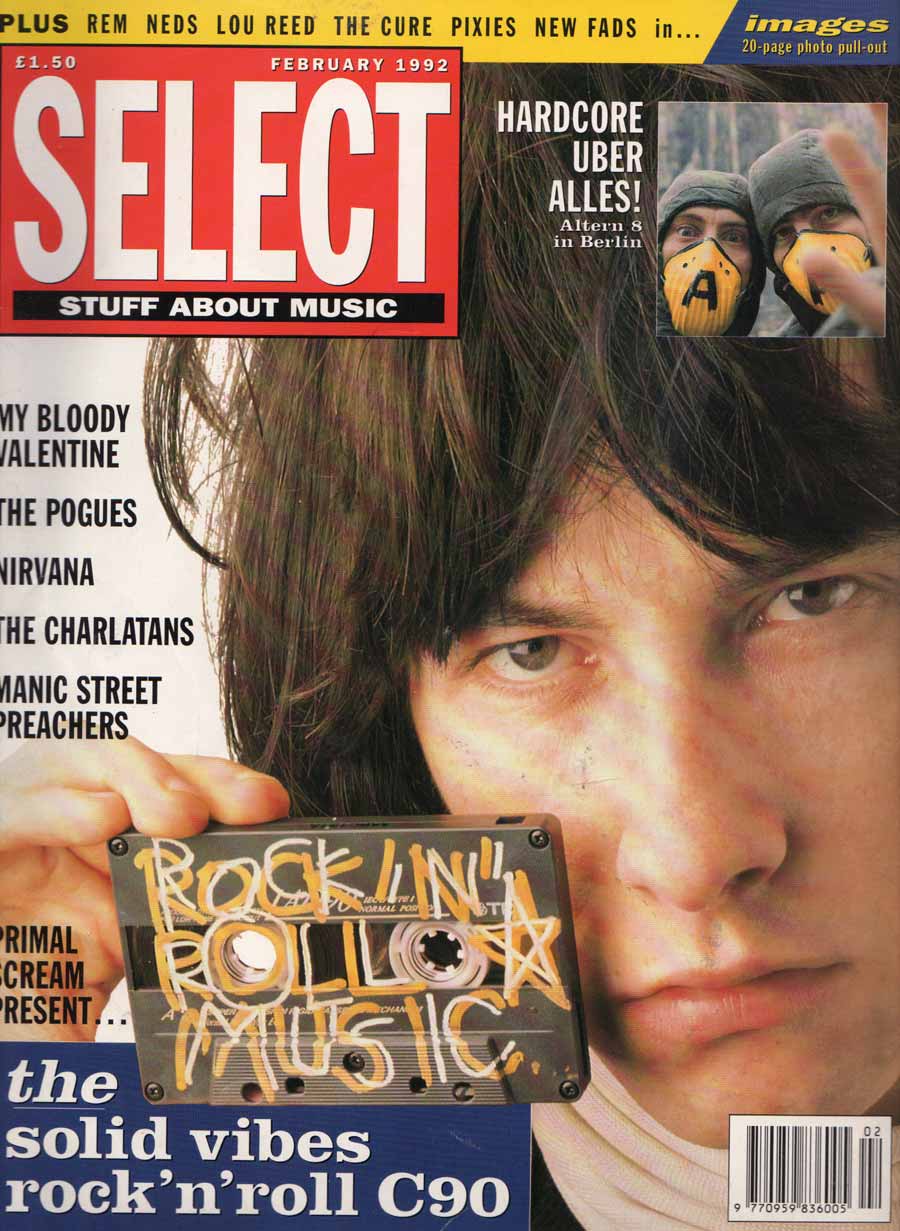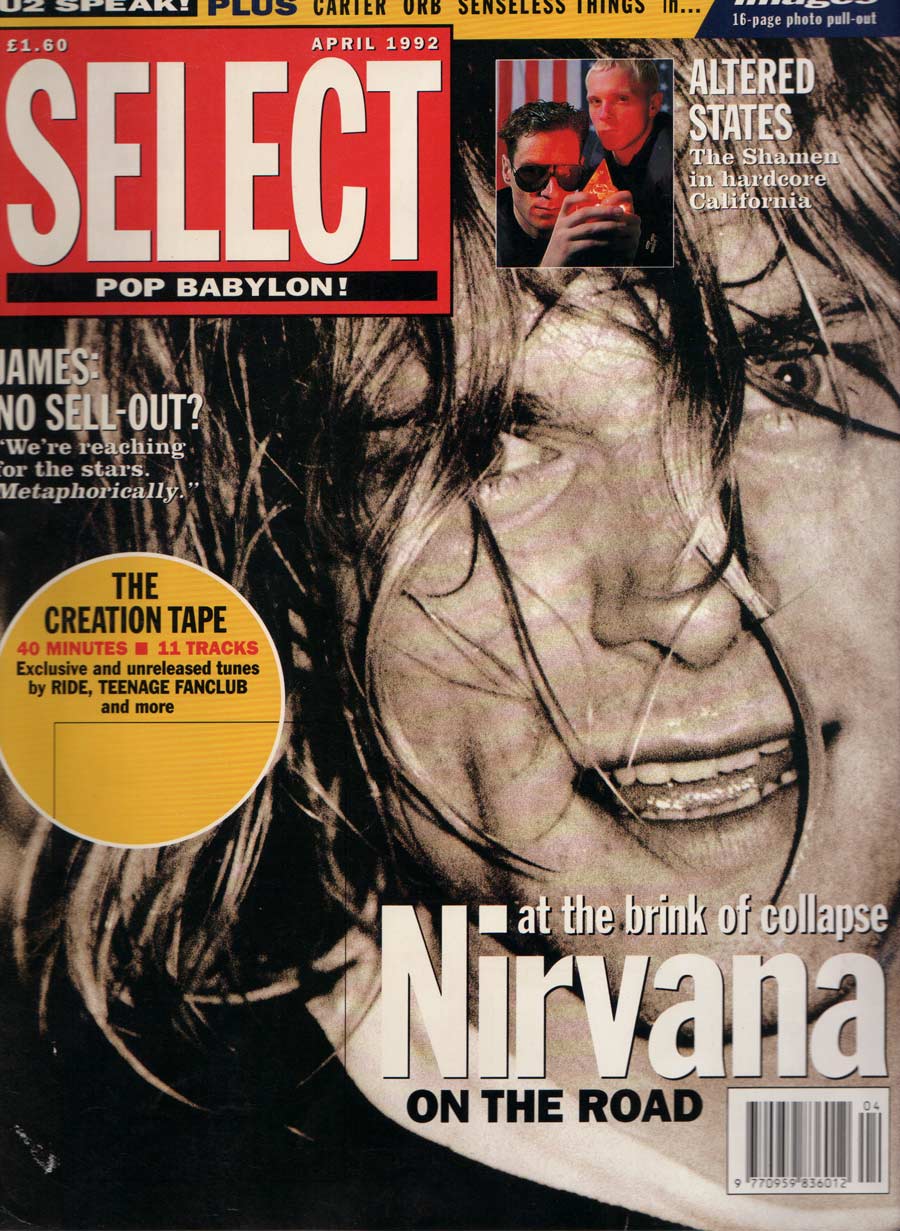 Nirvana: "Corporate Rock Whores"? Say it's not so, Kurt.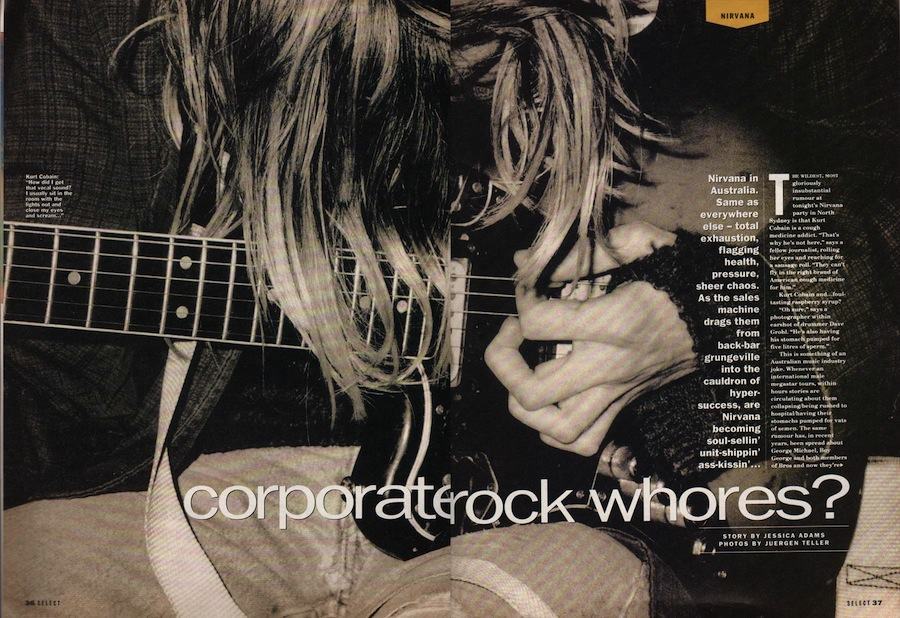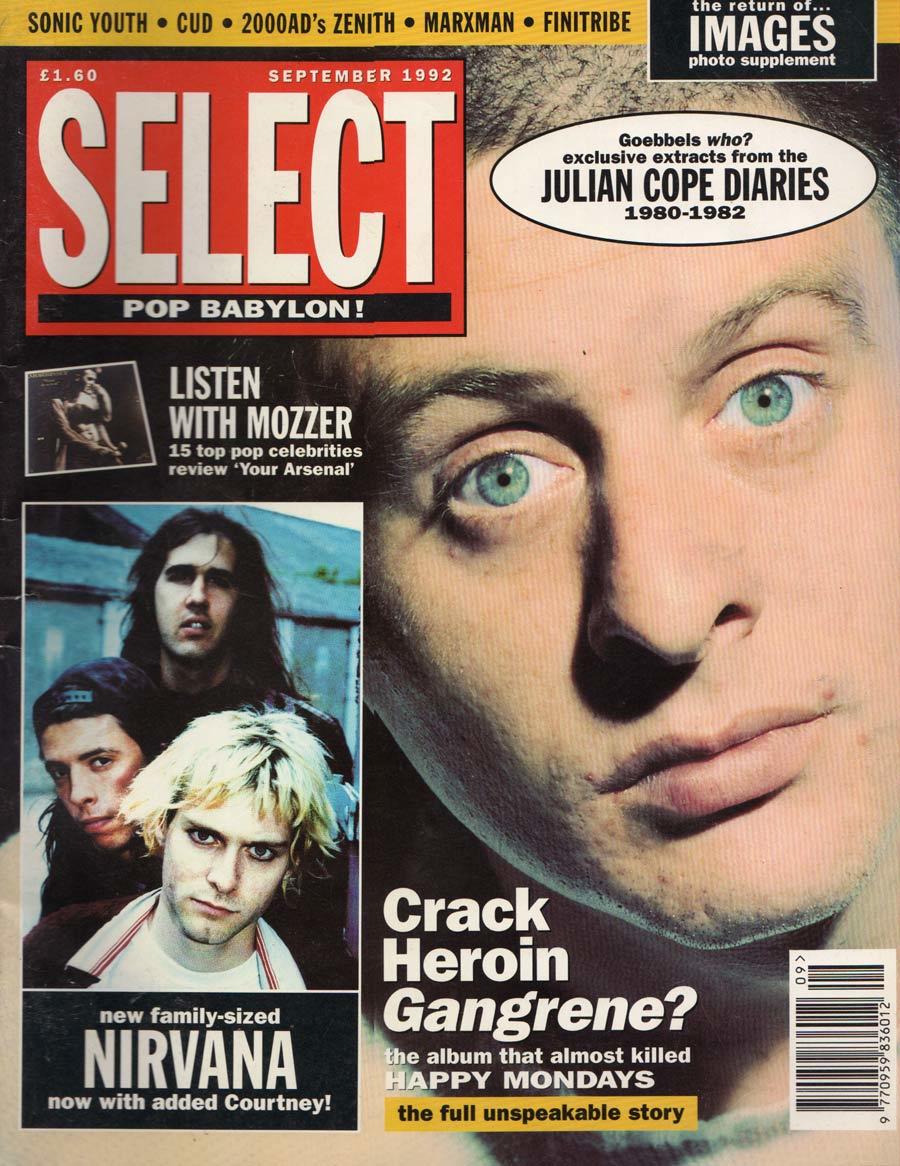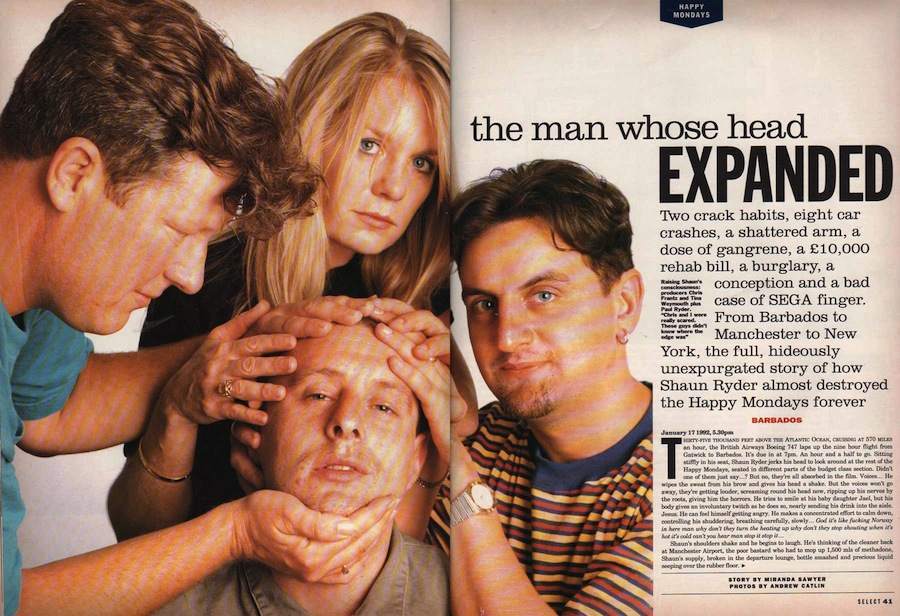 April 1993: The issue that launched Britpop with Stuart Maconie's "Yanks Go Home!" article Who Do You Think You Are Kidding Mr. Cobain? in which Mr. Maconie demanded a British Made Music that was "crimplene, glamour, wit, and irony." Highlighting bands like Suede (who Select championed beyond their sell-by), Saint Etienne, Denim (who?-Ed.), The Auteurs and "never rans" Pulp (whatever happened to them?). Instead of "crimplene, glamour, wit, and irony" Britpop was spearheaded by the monobrowed Oasis and London darlings Blur. It was, however, one of the most enjoyable times when pop music really mattered.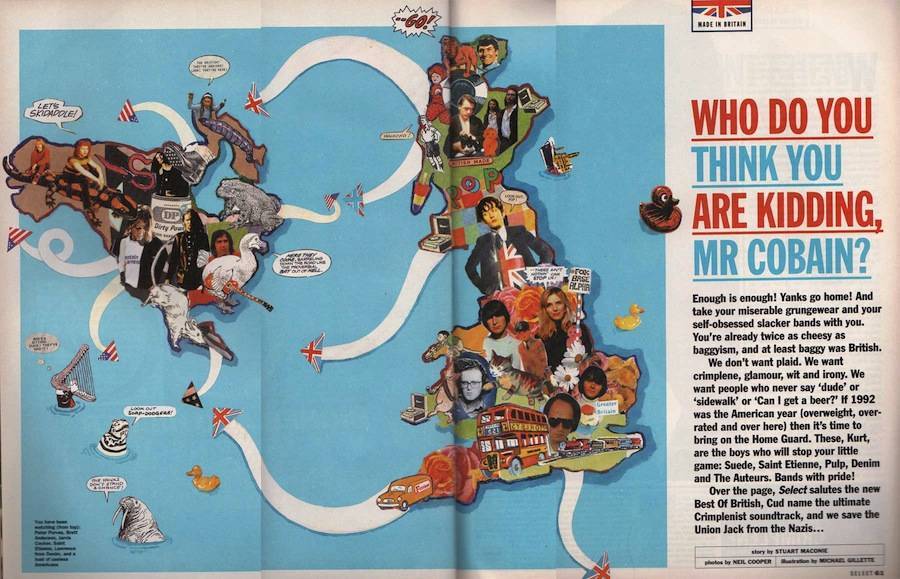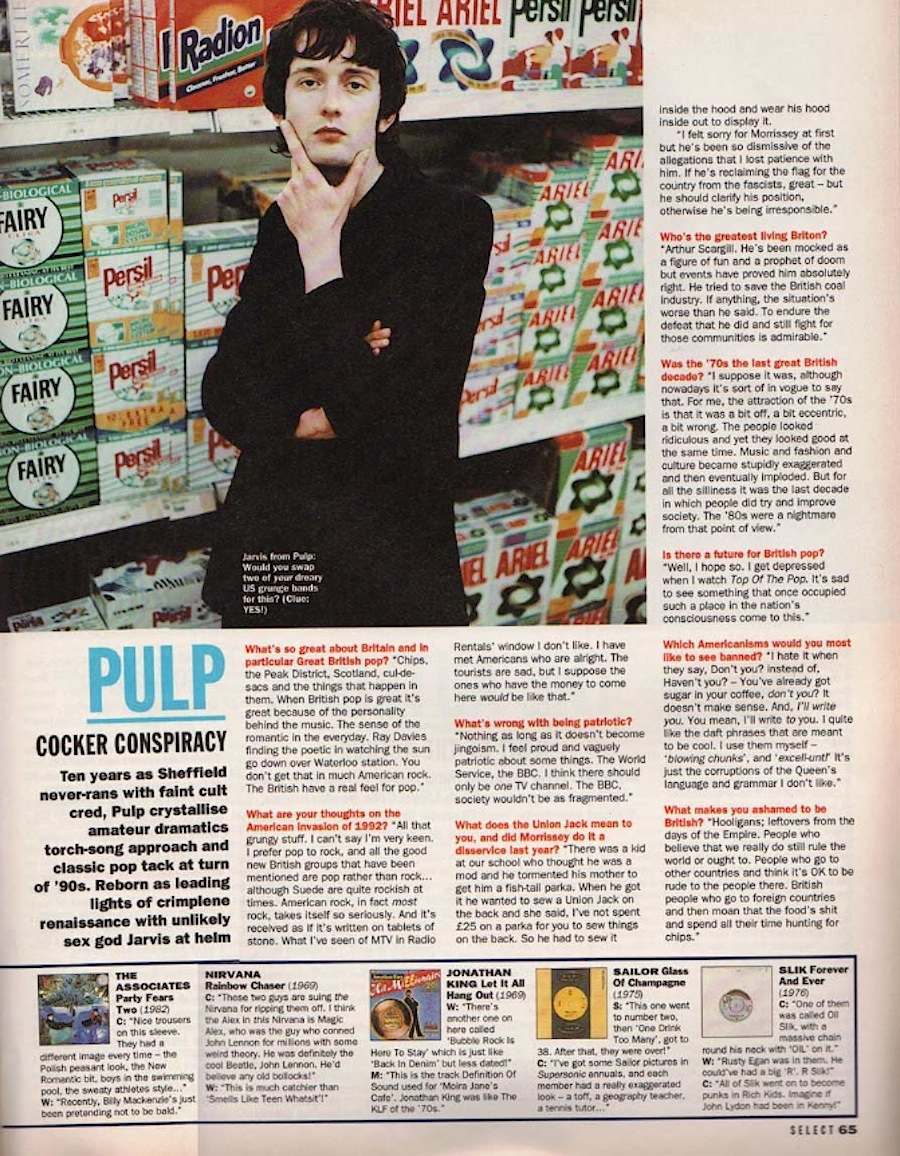 Jarvis Cocker telling readers "The British have a real feel for Pop" and that Arthur Scargill was the greatest living Briton.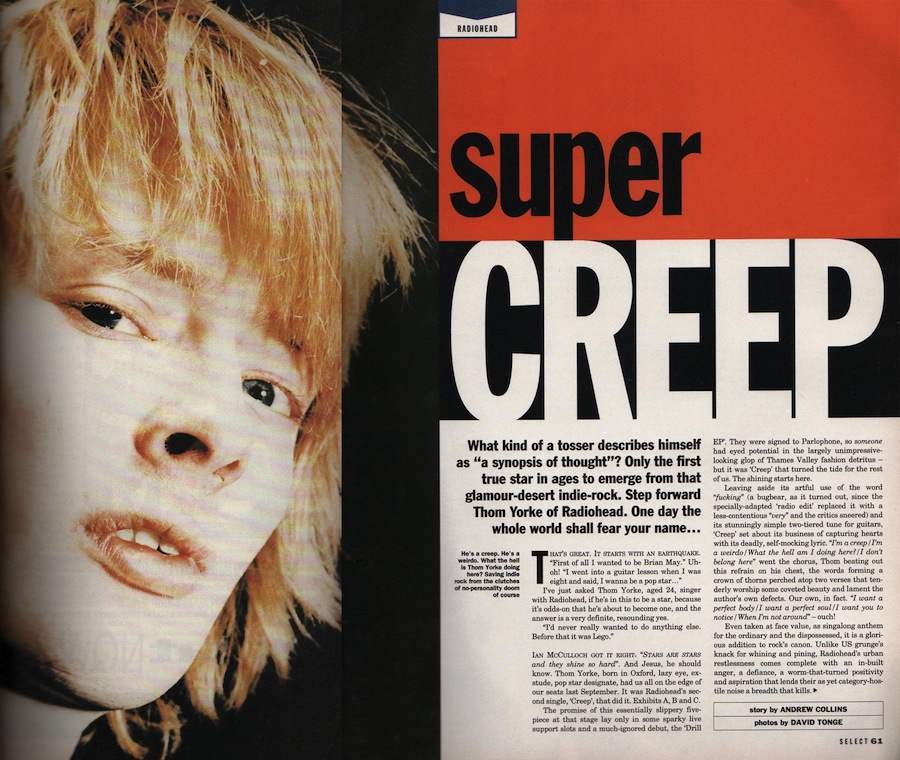 Andrew Collins asking the question "What kind of tosser describes himself as 'a synopsis of thought'?" Why Thom Yorke, of course. (May 1993.)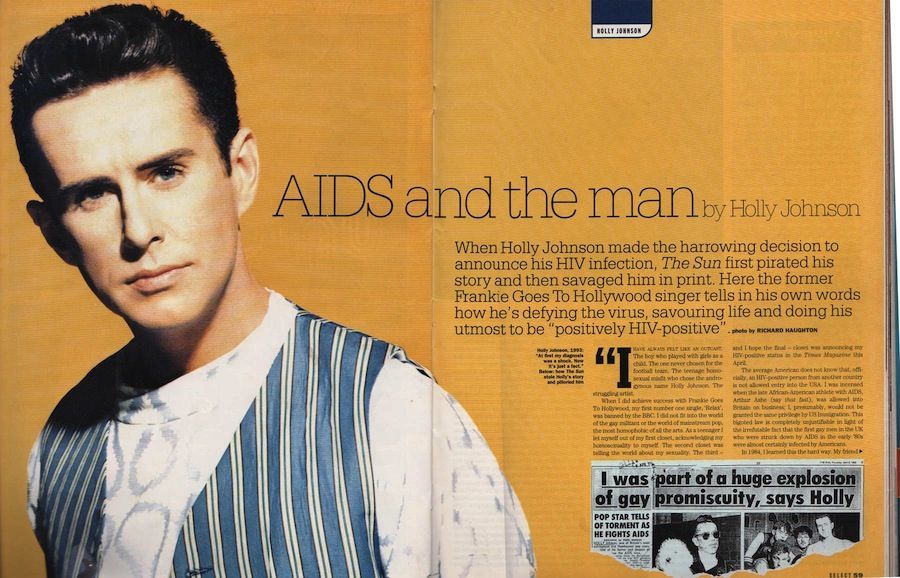 Holly Johnson: a groundbreaking interview with the former Frankie Goes to Hollywood frontman in which he discussed living with AIDs.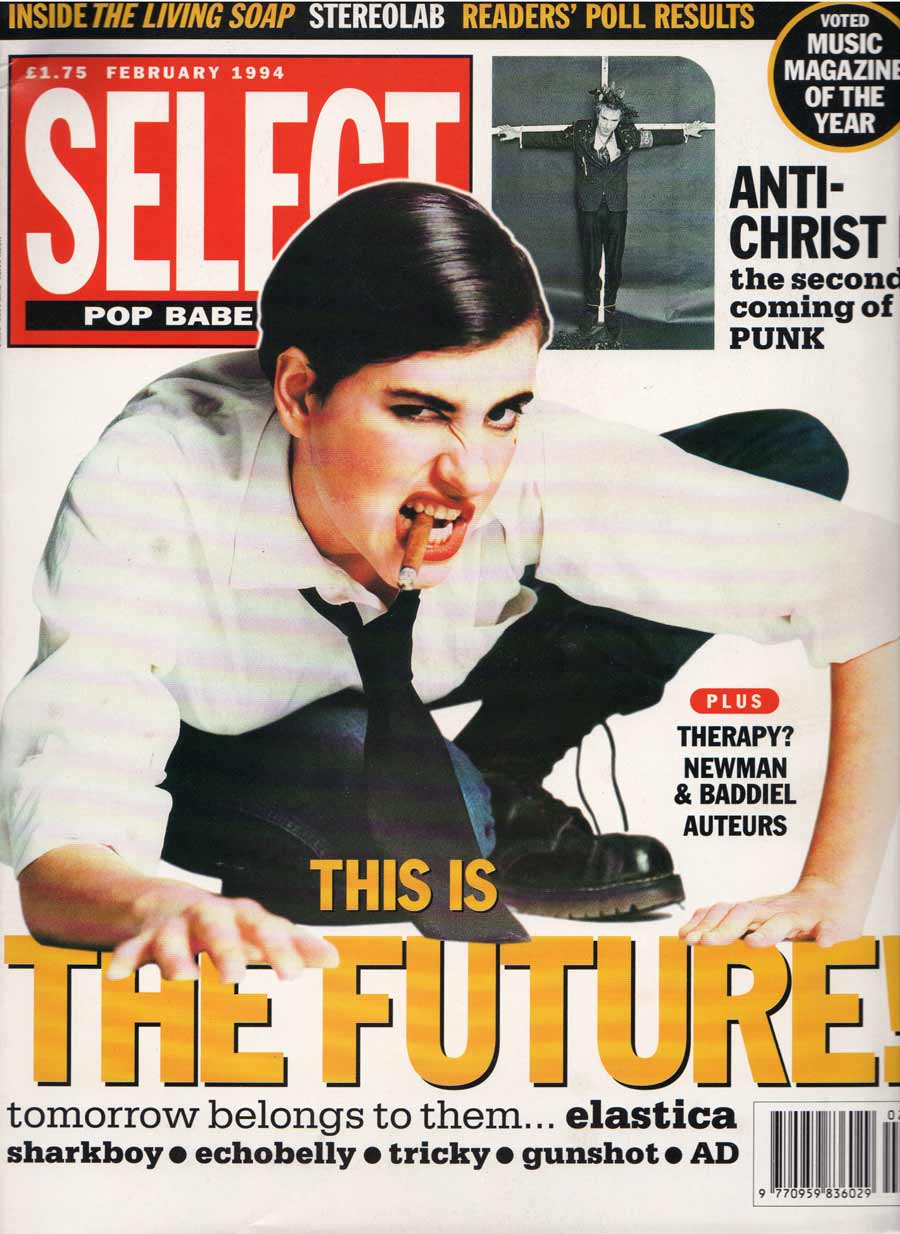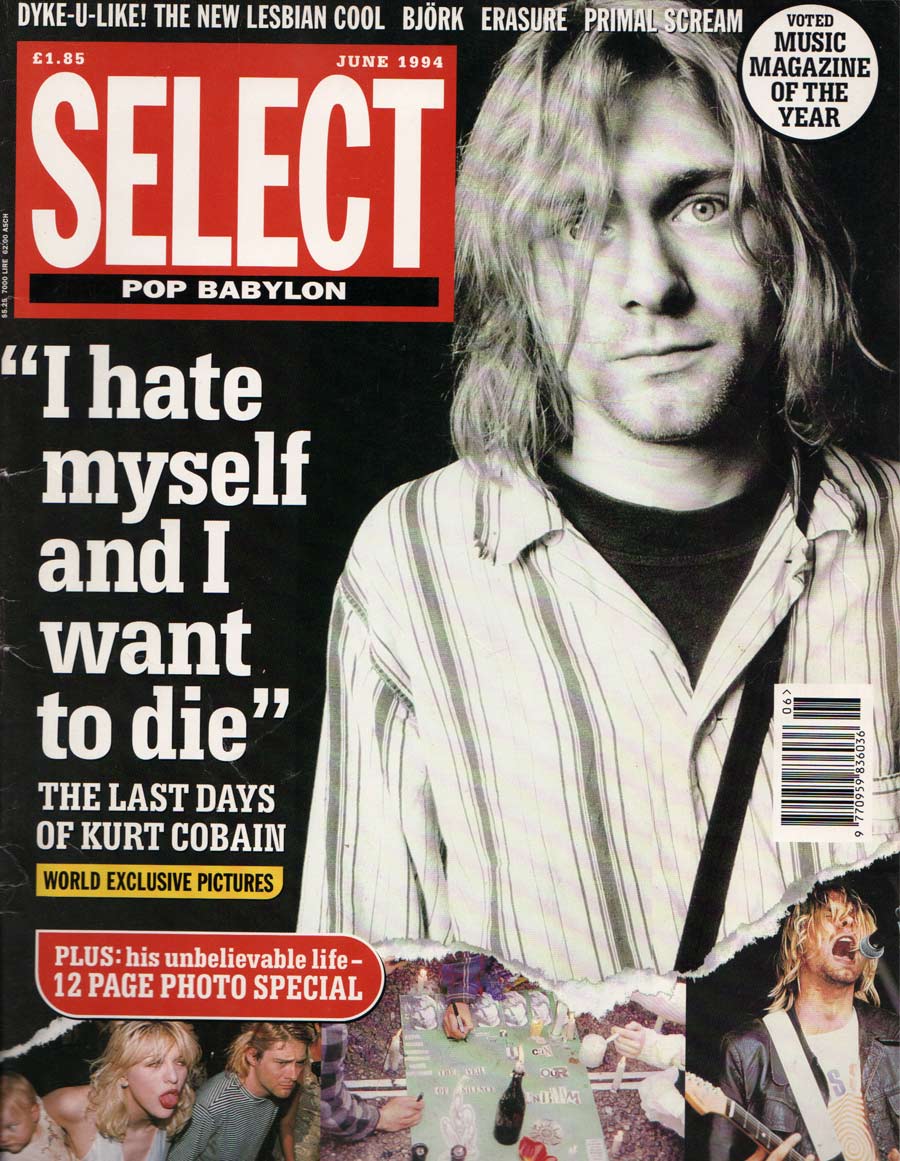 Blur vs. Oasis: The last battle of the bands.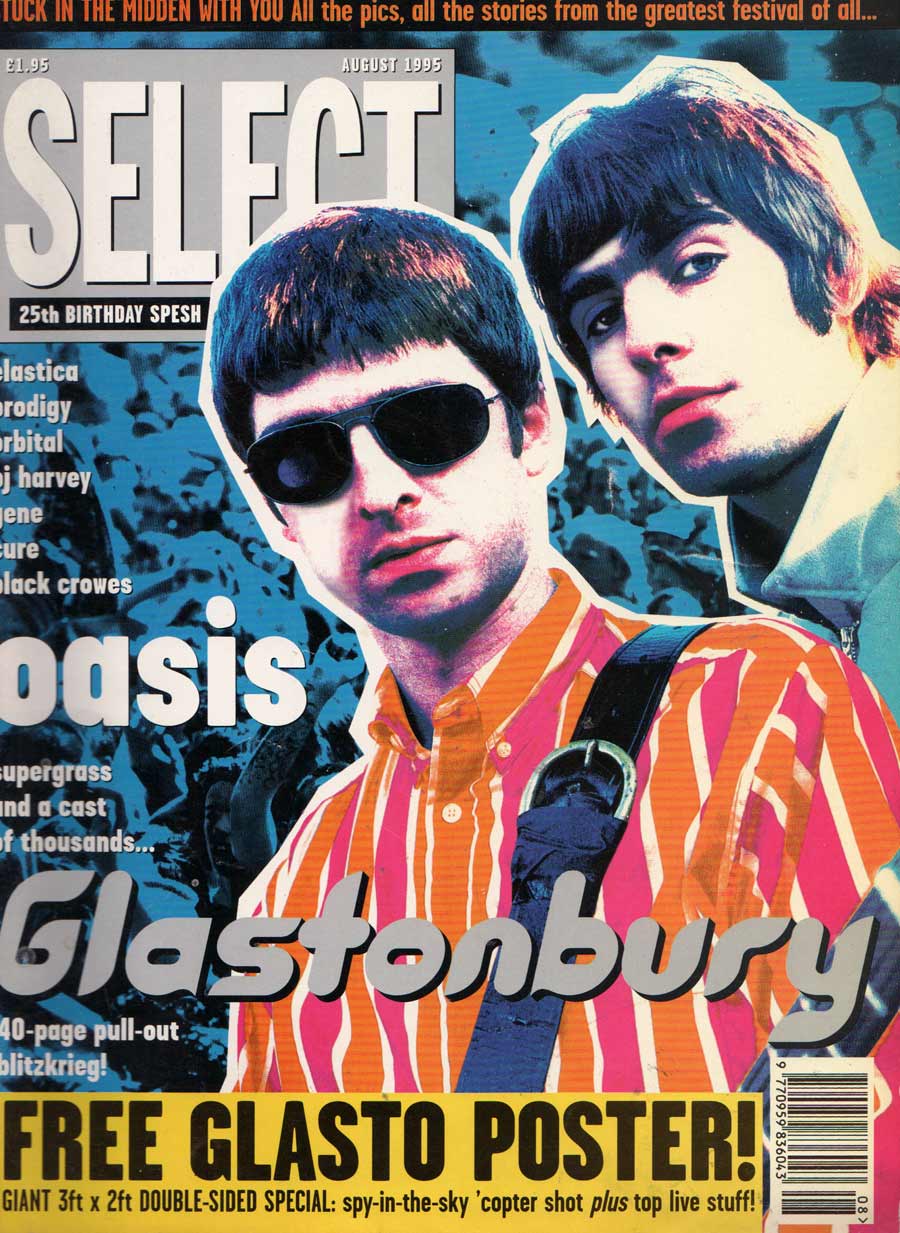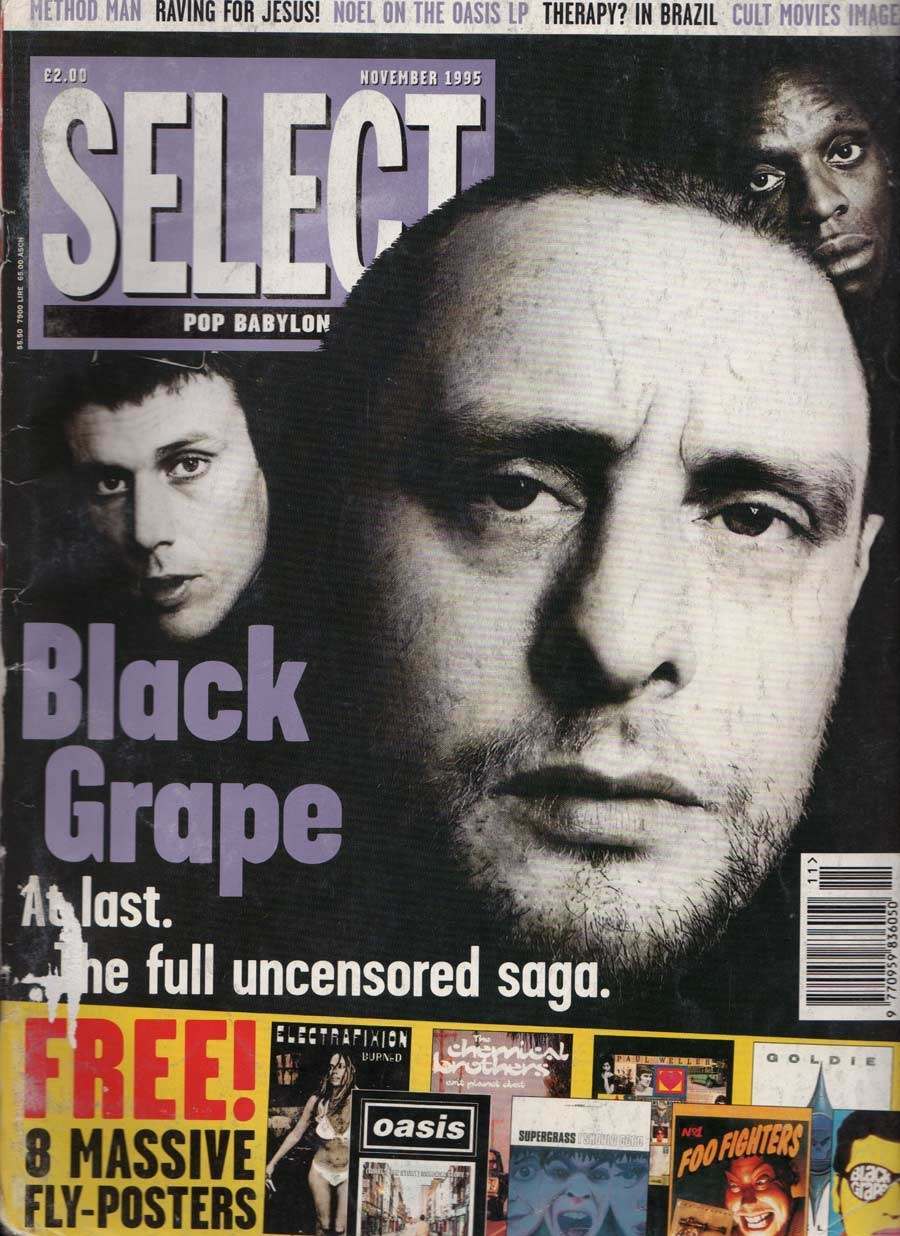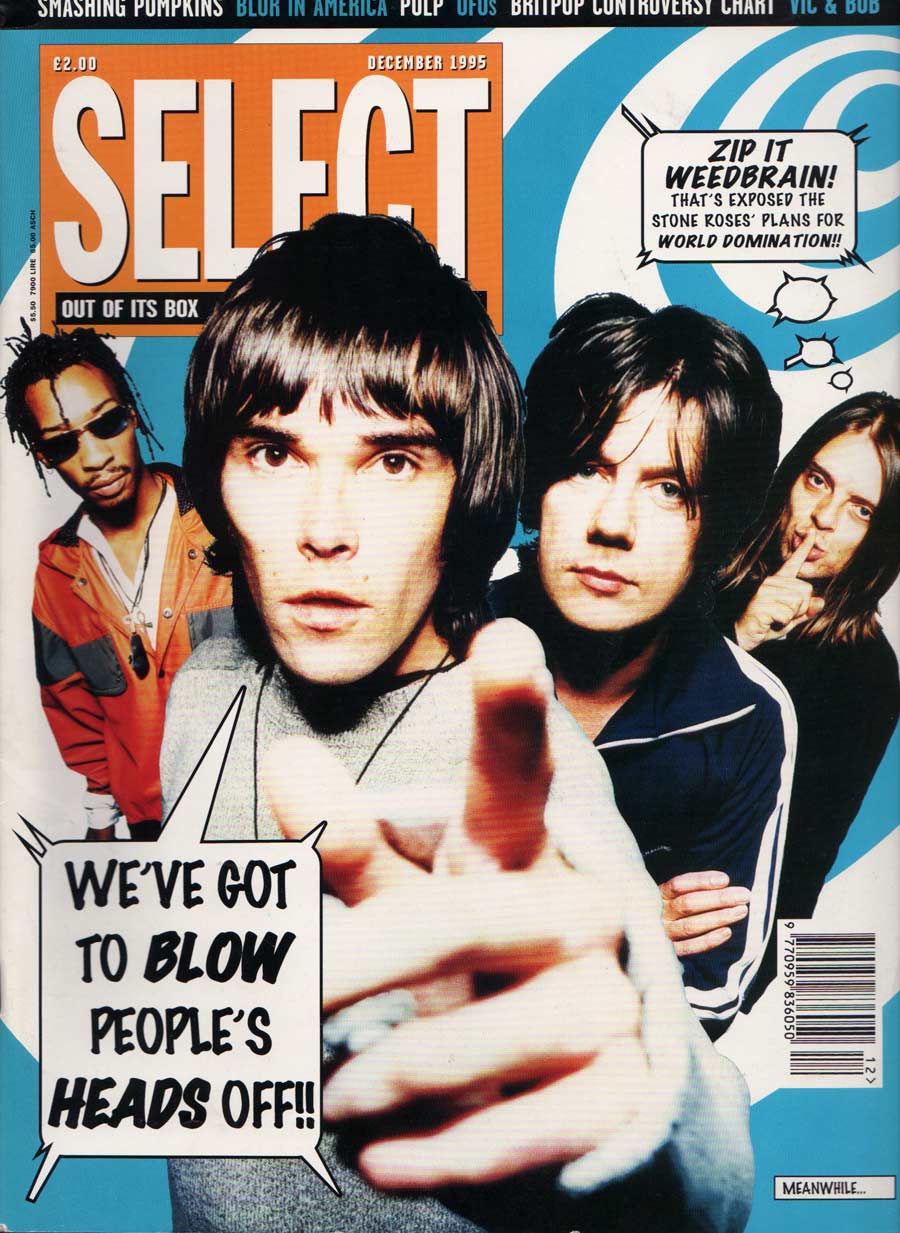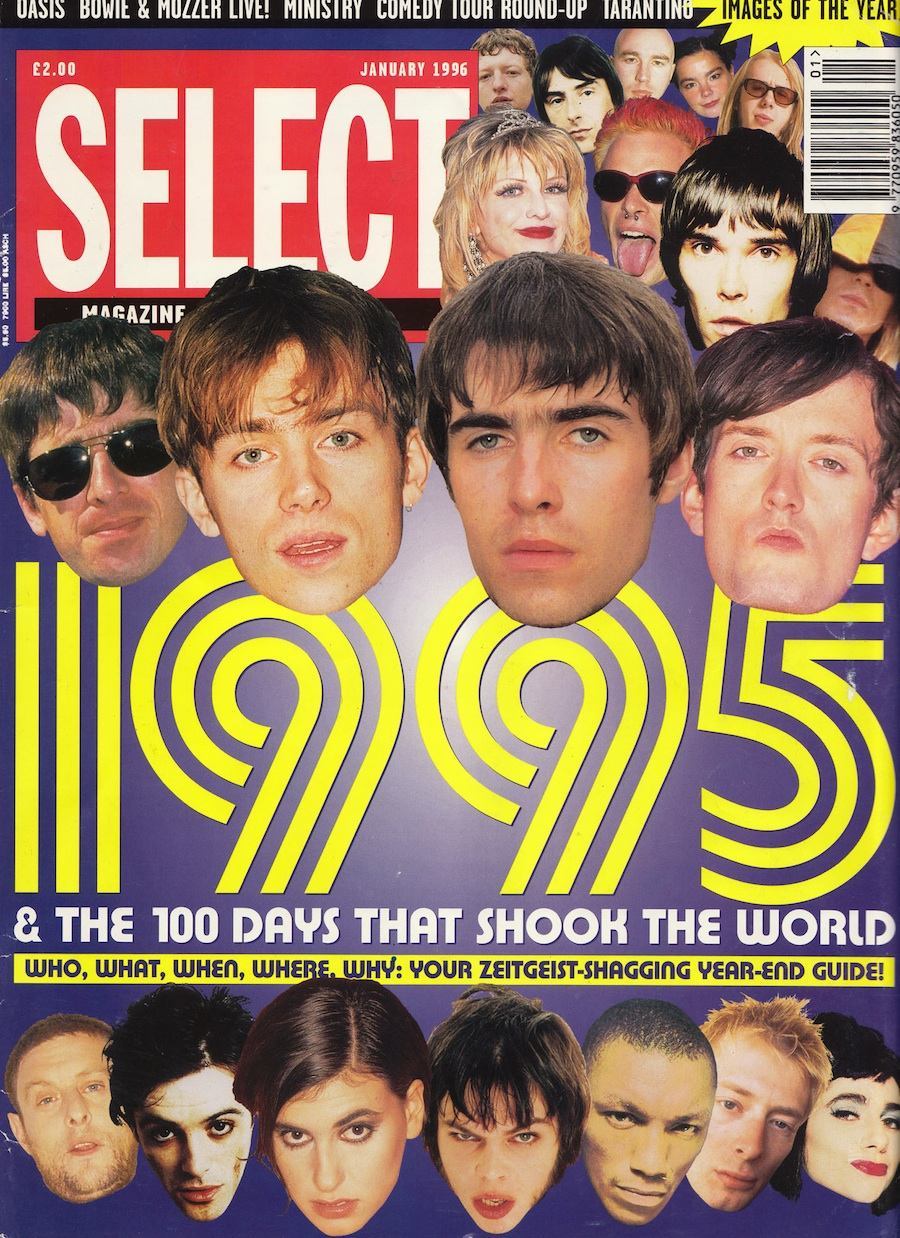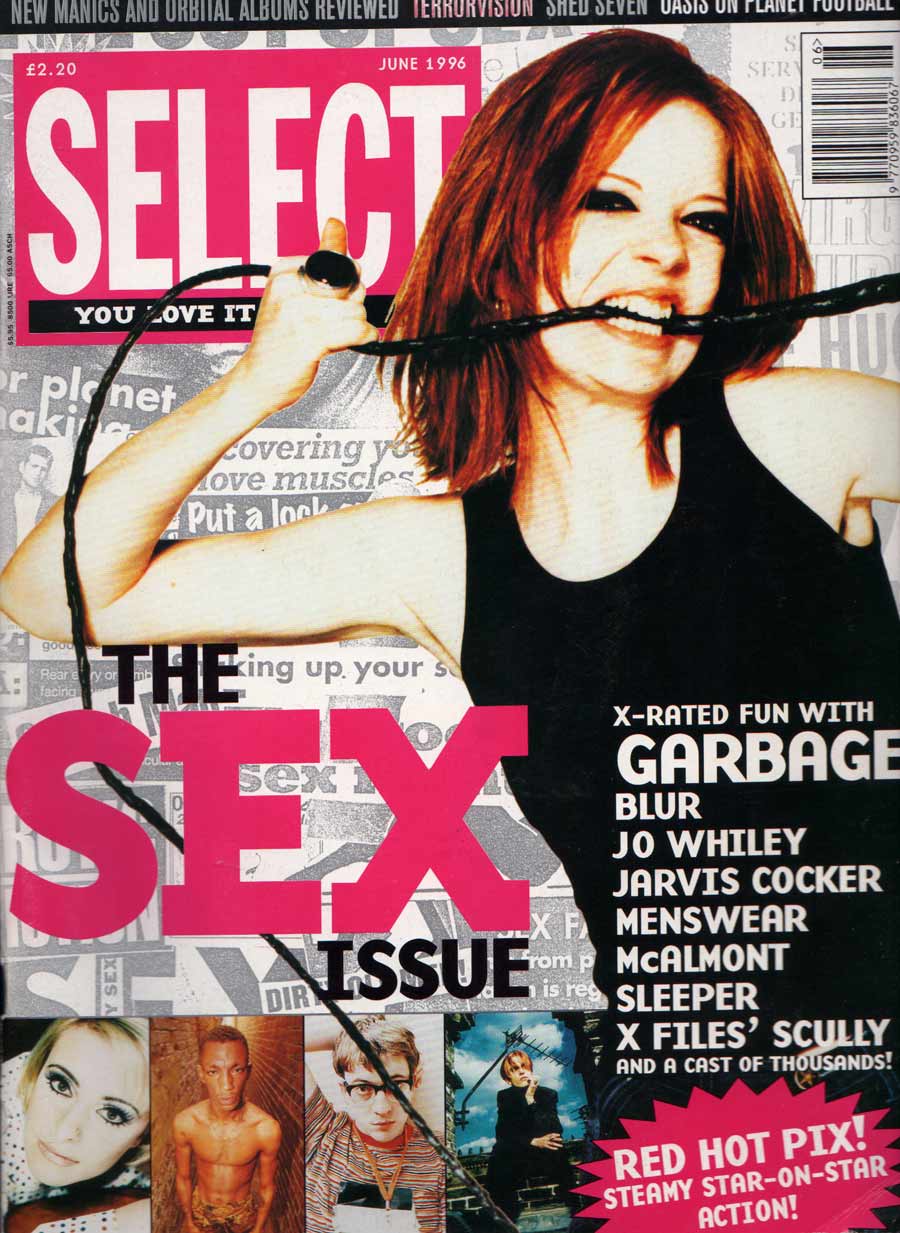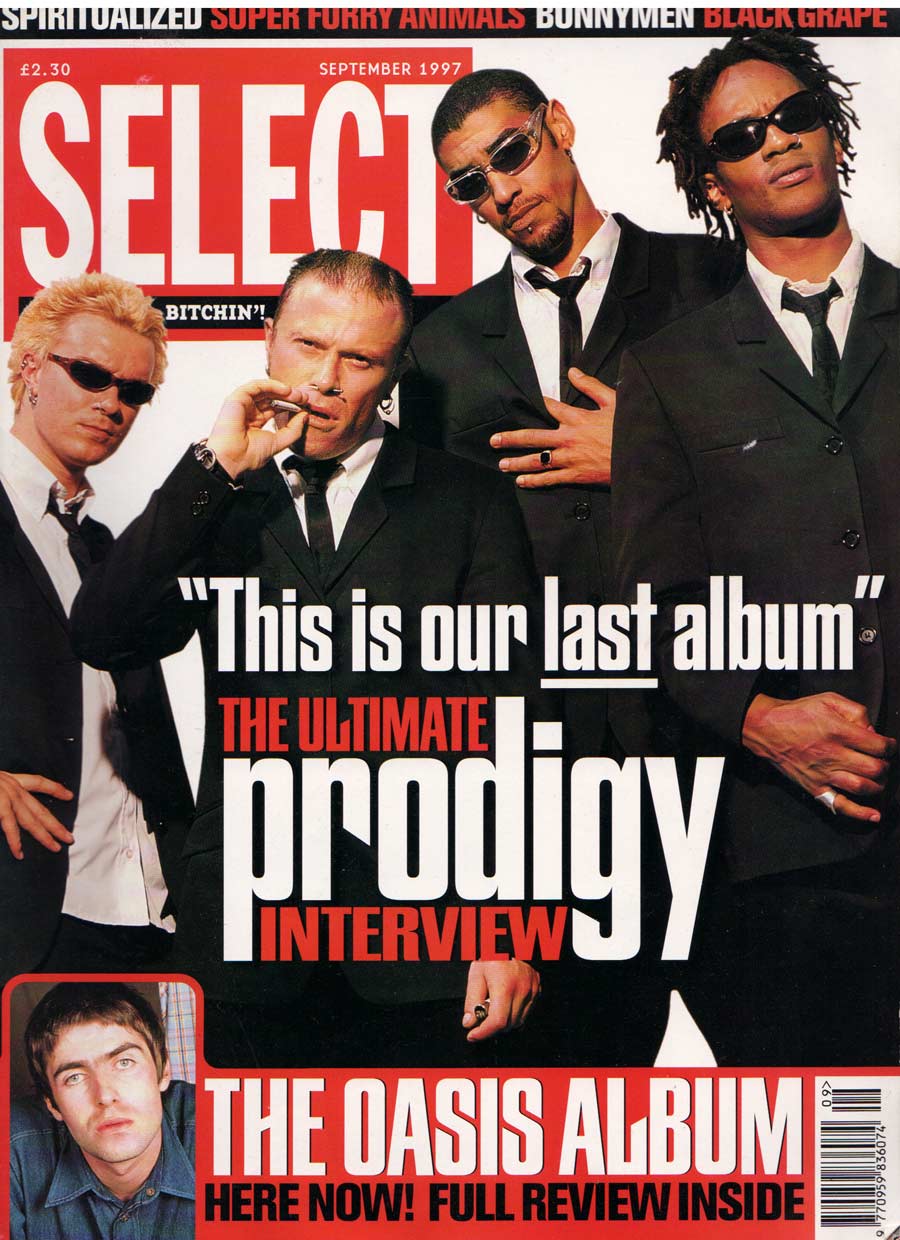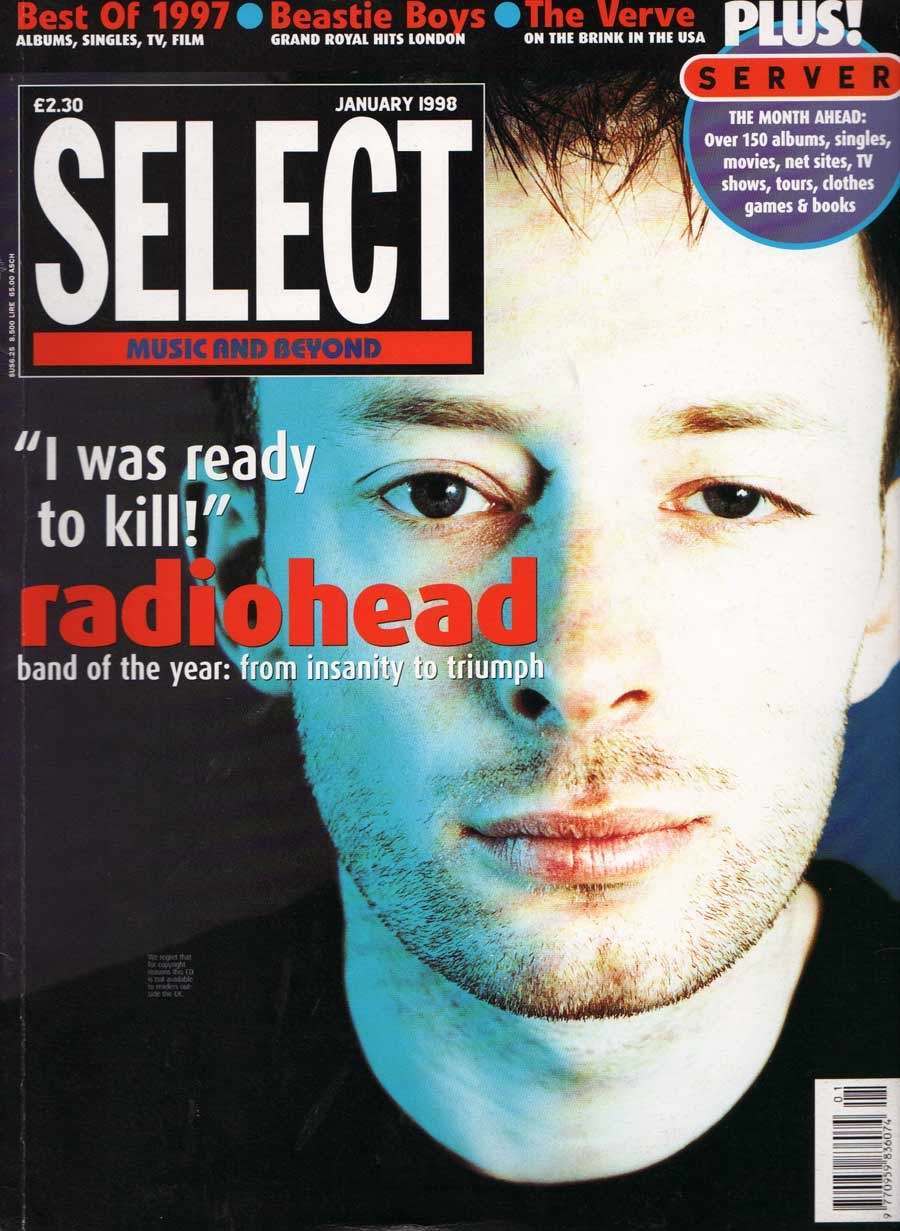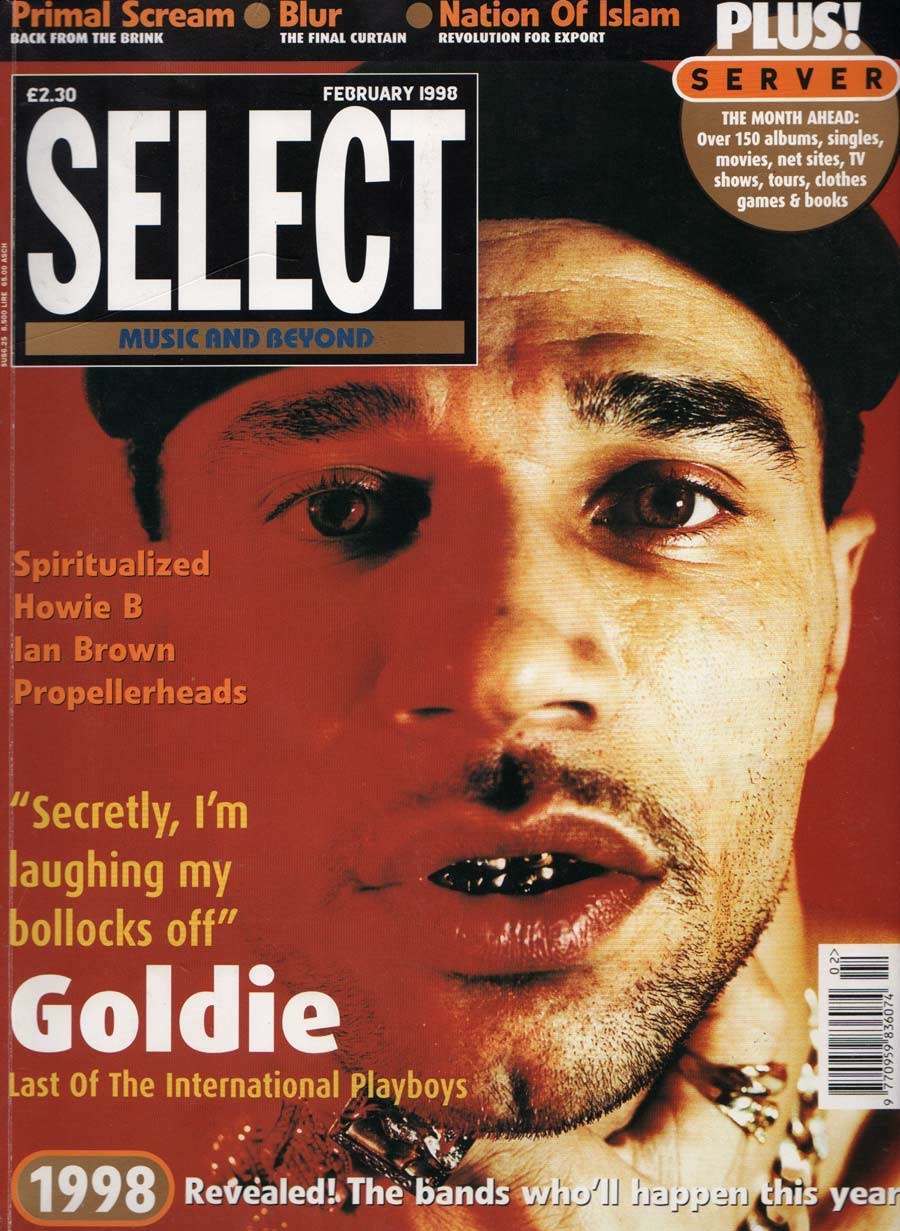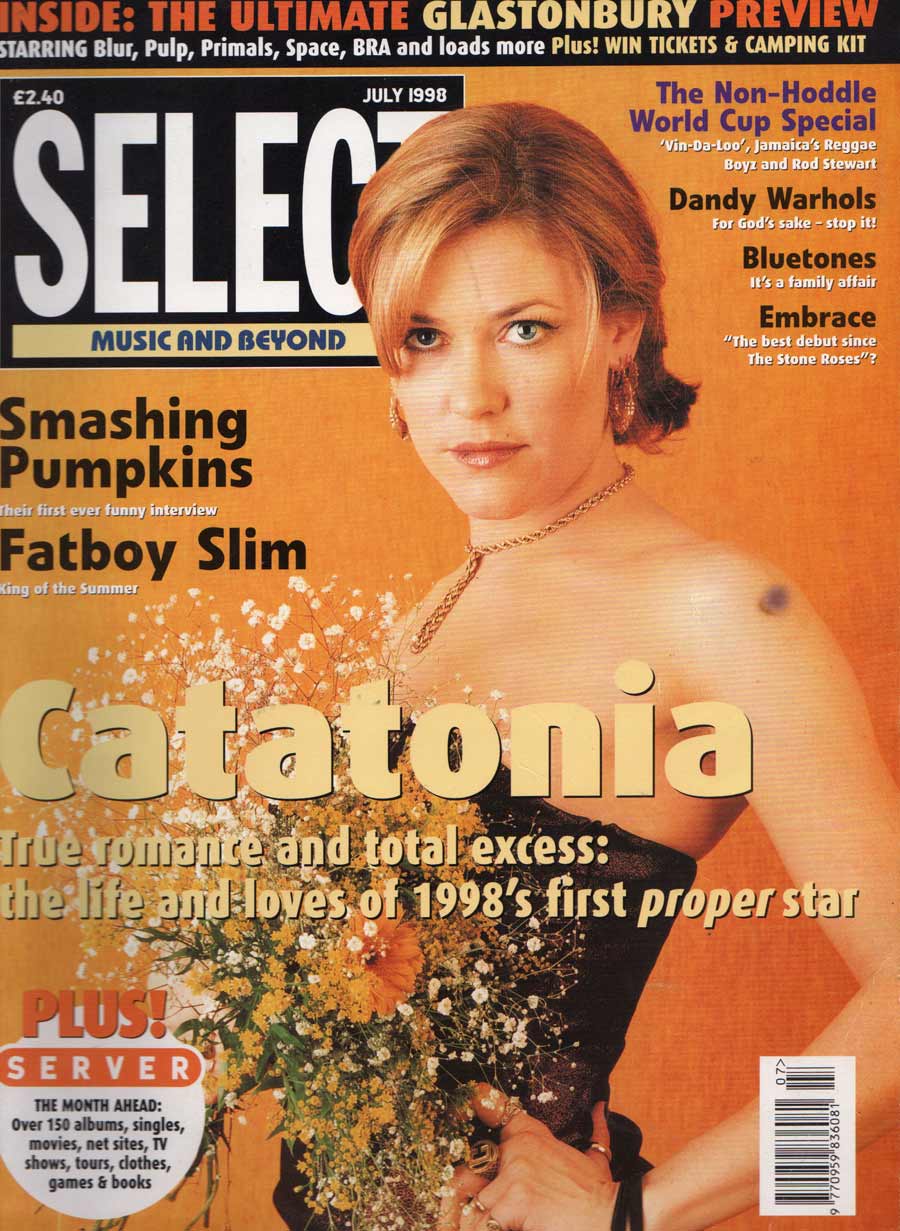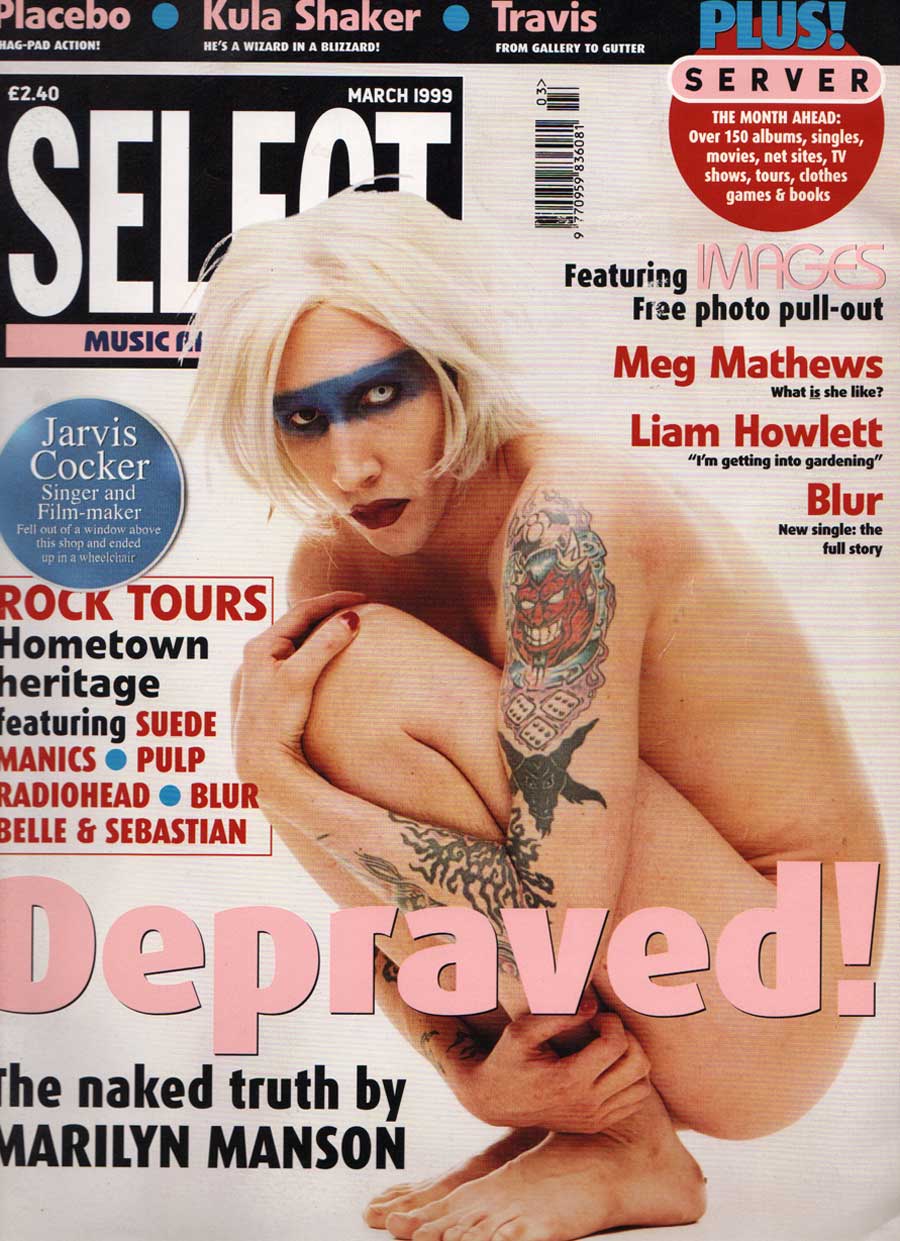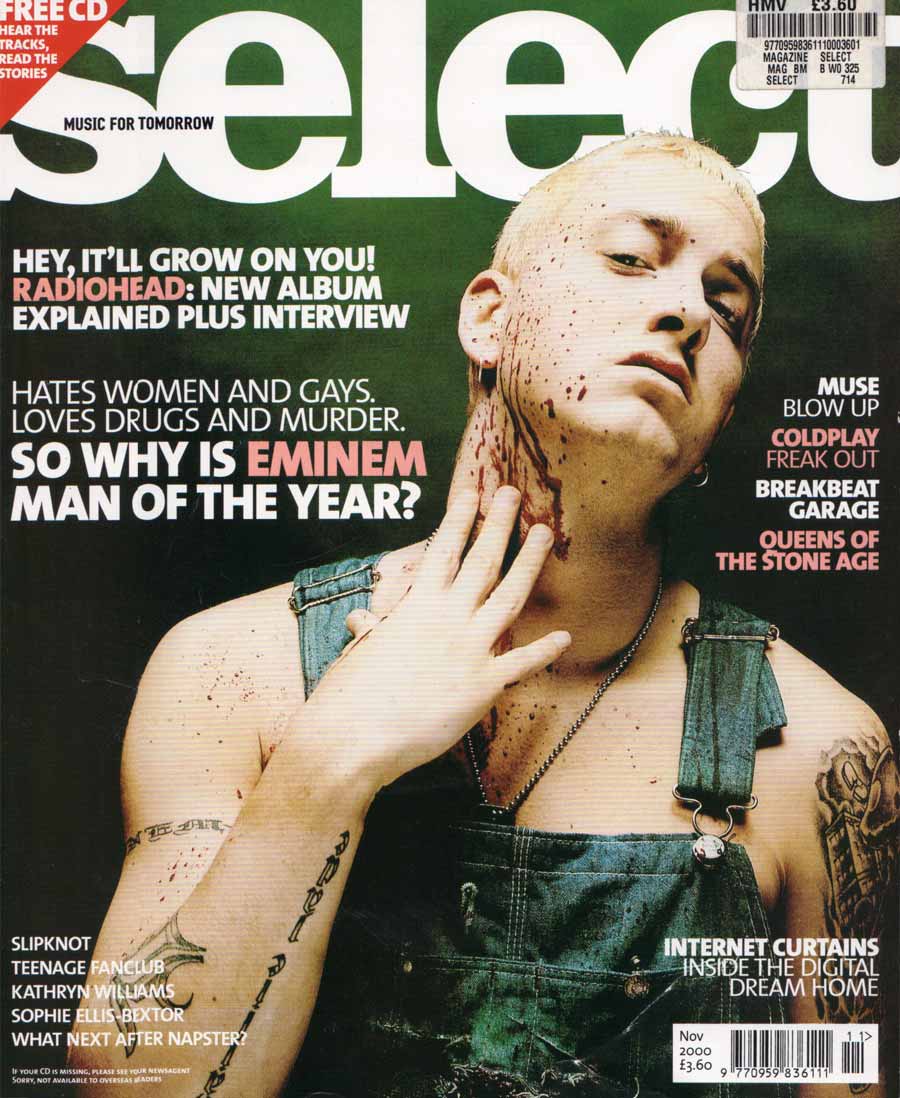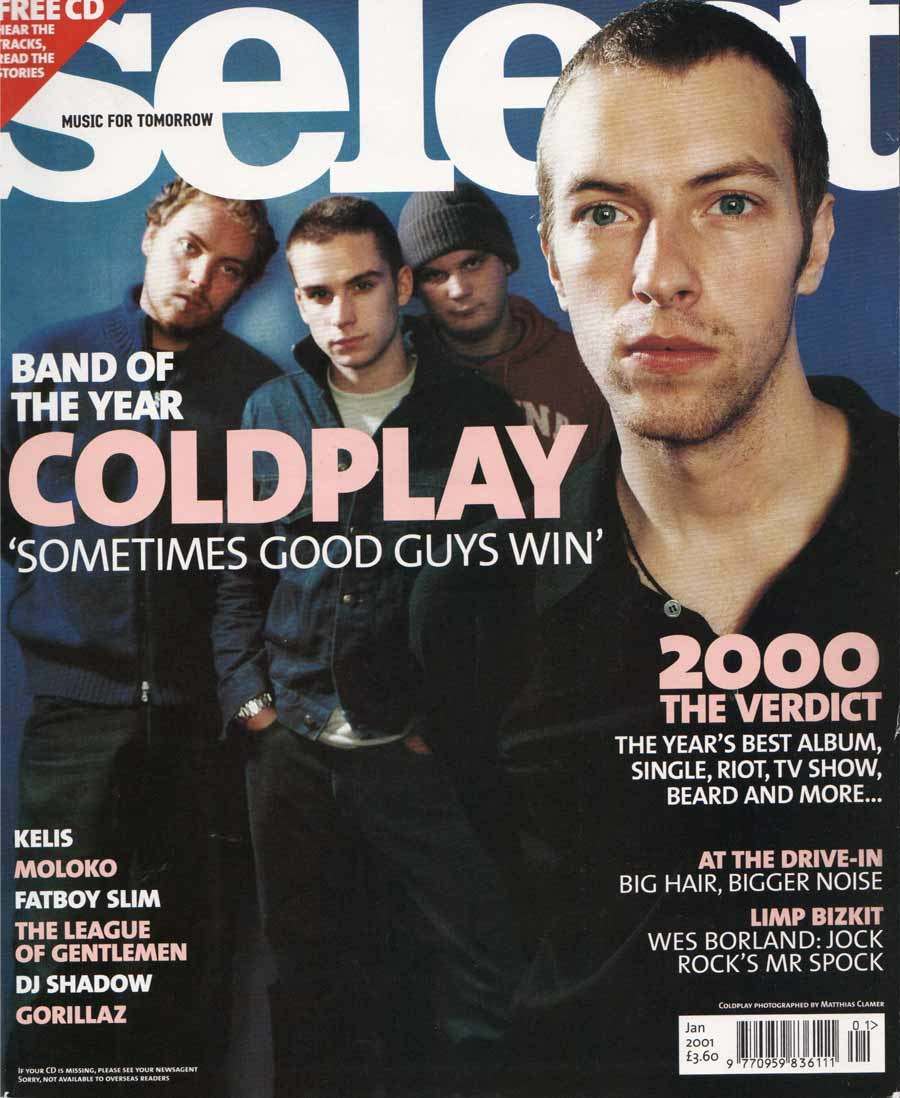 The last issue: having Coldplay on the cover was bound to spell disaster.
More covers from Select magazine 1990-2001 can be found here.