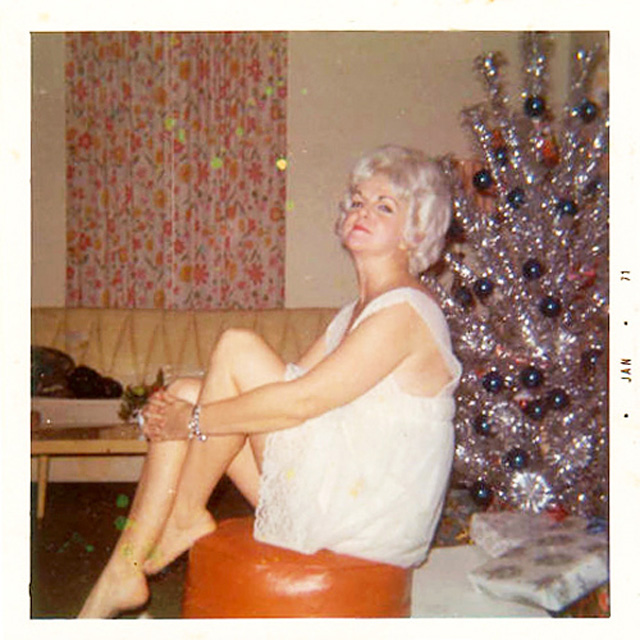 Fake Christmas trees have been around for centuries. The first mass-produced artificial Christmas trees were made in Germany during the 1800s. Fashioned from goose feathers dyed green, they were improved upon in 1930, when Britain's Addis Housewares Company began producing Christmas trees made from brush bristles – the needles were animal hairs dyed green. Then came a thing of rare wonder: the aluminum Christmas tree. First manufactured in Chicago in 1958 by Modern Coatings, Inc. and later in Manitowoc, Wisconsin, by the Aluminum Specialty Company, the company's 'silvery Evergleam' tree, retailed for $25.
The 1963 Sears's catalog sold fake trees thus:
"Whether you decorate with blue or red balls… or use the tree without ornaments – this exquisite tree is sure to be the talk of your neighborhood. High luster aluminum gives a dazzling brilliance. Shimmering silvery branches are swirled and tapered to a handsome realistic fullness. It's really durable.. needles are glued and mechanically locked on. Fireproof… you can use it year after year."
Aluminium trees were popular until 1965, when A Charlie Brown Christmas aired for the first time.
Lucy van Pelt: "Look, Charlie, let's face it. We all know that Christmas is a big commercial racket. It's run by a big Eastern syndicate, you know."
Charlie Brown: "Well, this is one play that's not gonna be commercial."
LvP: "Look, Charlie Brown, what do you want?"
CB: "The proper mood. We need a Christmas tree."
LvP: "Hey, perhaps a tree. A great big, shiny, aluminum Christmas tree. That's it, Charlie Brown. You get the tree. I'll handle this crowd… Get the biggest aluminum tree you can find, Charlie Brown, maybe painted pink."

Charlie Brown and Linus Van Pelt goes to the Christmas tree store. Charlie spots the one living specimen amidst the fake trees. 

CB: "This little green one here seems to need a home."
LvP: " don't know, Charlie Brown. Remember what Lucy said? This doesn't seem to fit the modern spirit."
CB: "I don't care. We'll decorate it, and it'll be just right… Besides, I think it needs me."

– A Charlie Brown Christmas, 1965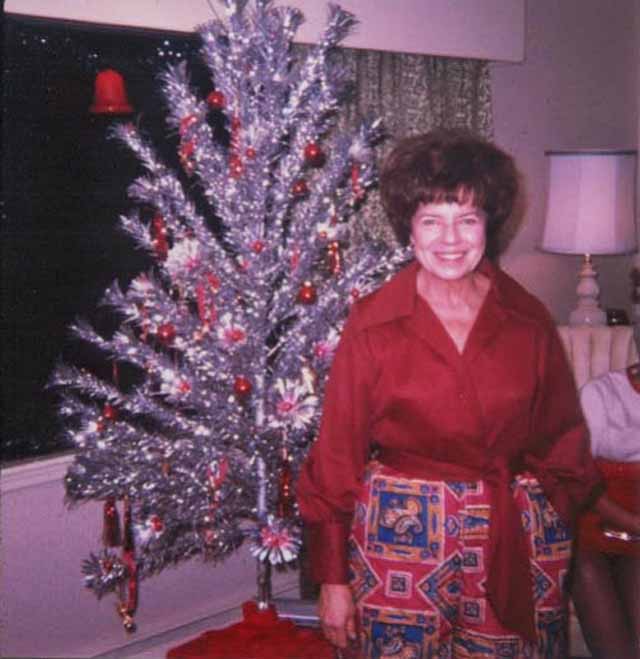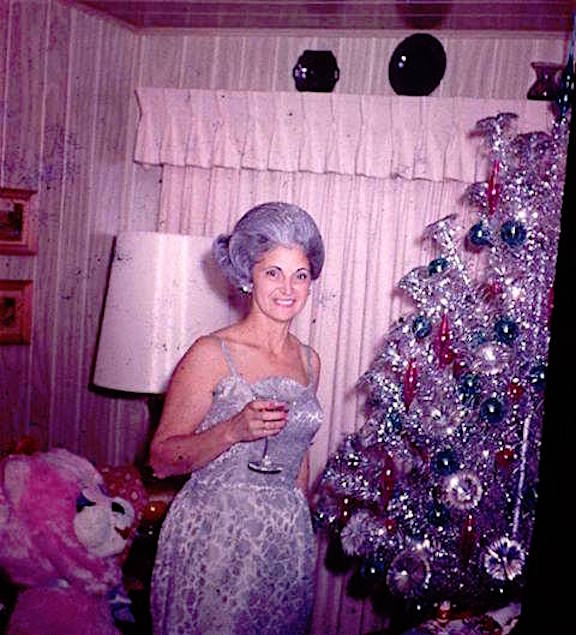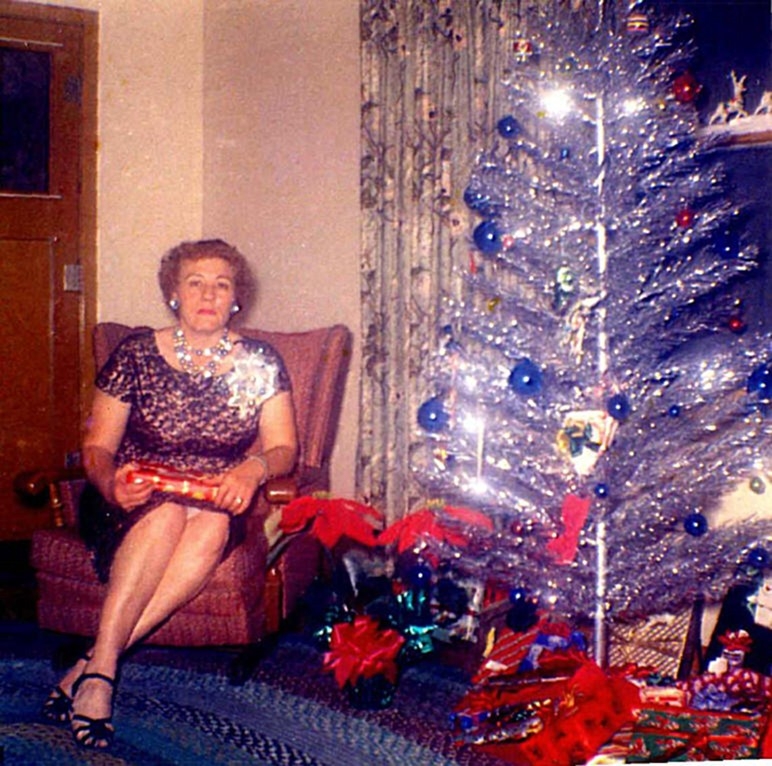 "If my Valentine you won't be,
I'll hang myself on your Christmas tree."
― Ernest Hemingway, 88 Poems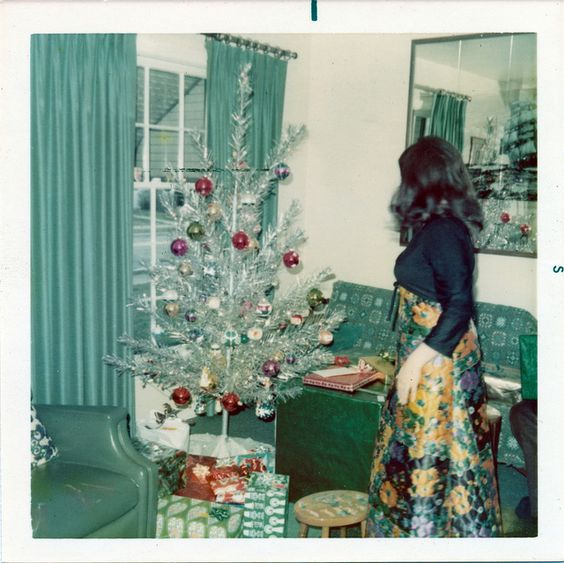 O Christmas tree, O Christmas tree,
With faithful leaves unchanging.
O Christmas tree, O Christmas tree,
With faithful leaves unchanging,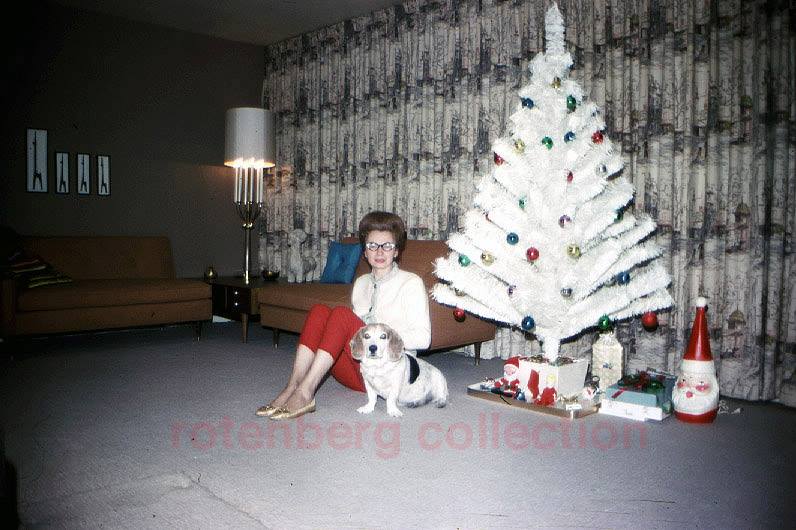 Mid-Century Women Enjoying Real Christmas Trees