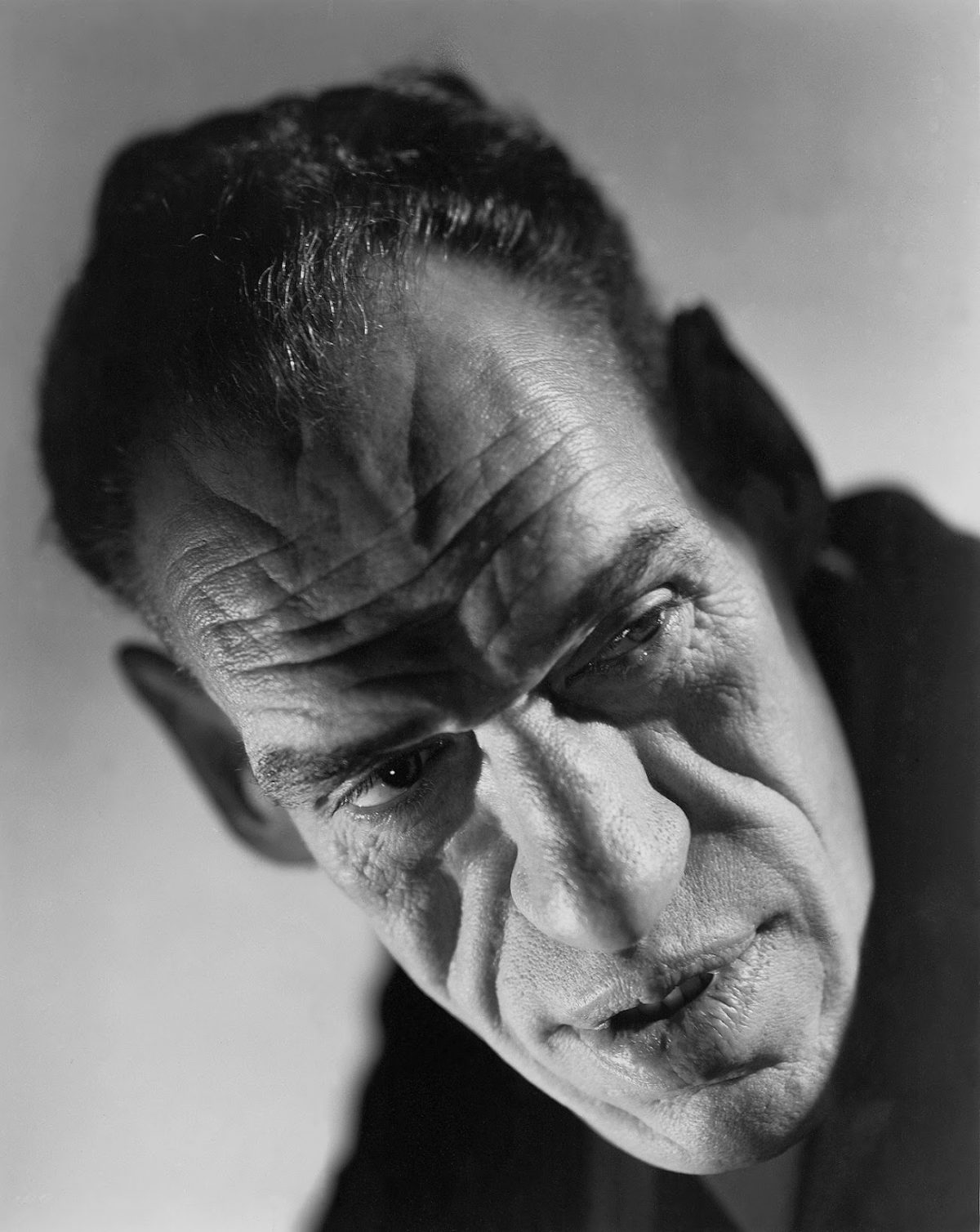 Rondo Hatton would have made a terrible criminal. It would have been too easy to ID him in a police line-up. That's the guy, officer, the one with the big ugly mug.
There's a long held belief, I suppose you could call it a superstition, that ugly people are somehow criminal. Being ugly means bad. There was a dire movie a few years back called Johnny Handsome which riffed on this idea. Even when an ugly criminal is made to look handsome he is still ugly inside. Looks suggest essence. The problem is all criminals are average looking. They look like you or me. Sometimes the worst criminals are in fact beautiful, handsome charmers who perpetrate the most heinous of crimes. Very few are ugly. Ugly people tend to be good because life has been cruel to them.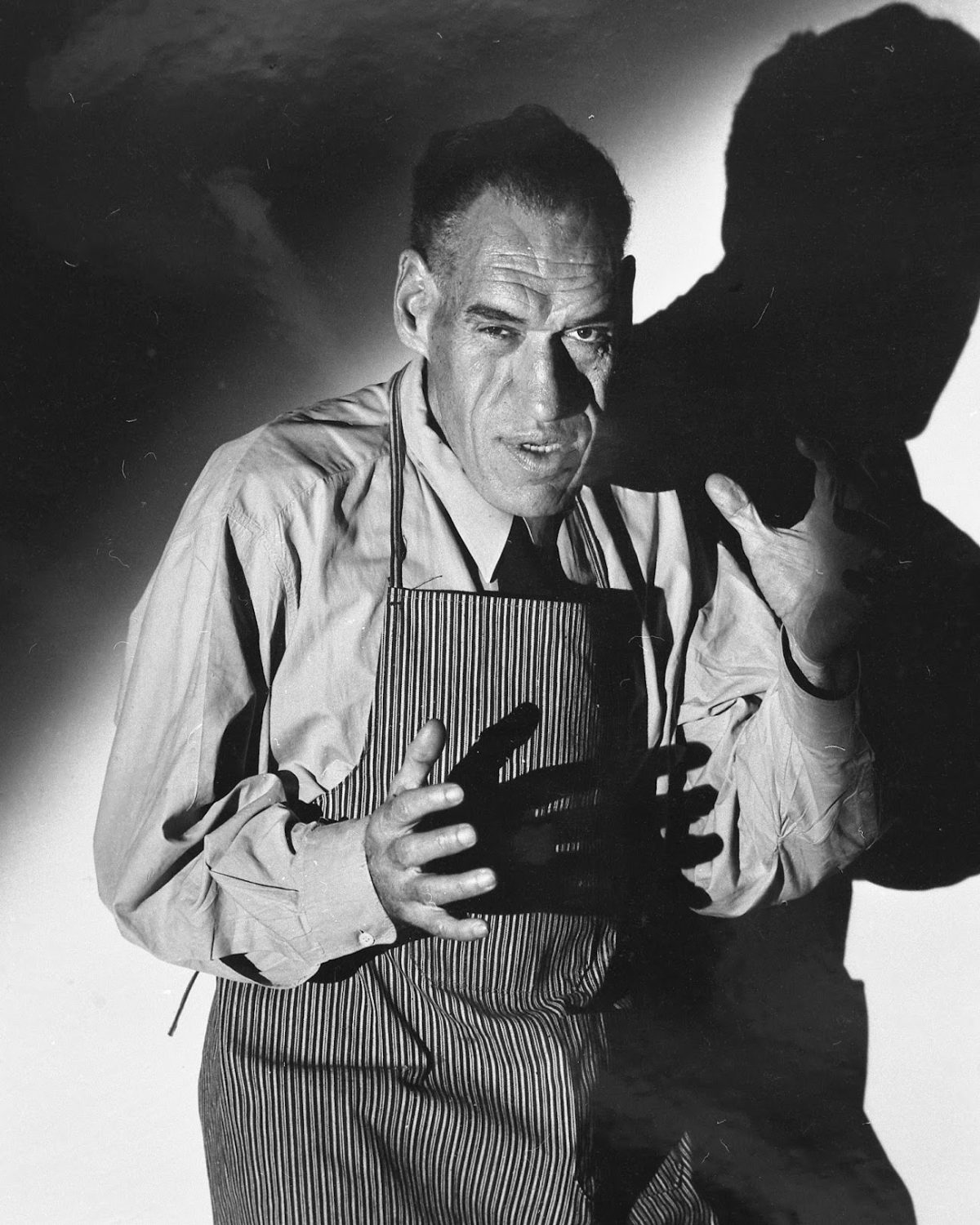 Hatton was born on 22nd April 1894, in Hagerstown, Maryland. Not long after his birth, Hatton's parents moved to Hillsborough, Florida, where he spent his childhood.
Hatton was a popular kid. He was good at sports, had a talent for writing, and in his final year at school was voted the Handsomest Boy in Class. After graduation, Hatton was a sports writer with the Tampa Tribune. He then served in the US Army seeing combat on the Mexican border and in France. It was later claimed that Hatton had been gassed during the First World War which led to the disease which so badly disfigured his face and body. Good Hollywood PR but not exactly correct. Returning to his job as a sportswriter in Tampa, Hatton began to show signs of acromegaly–a disorder of the pituitary gland which causes distortion of the skull (jaw, forehead, cheekbones) and enlargement to the hands and feet. Hatton's face ballooned as if he was suffering some monstrous allergic reaction. His hands became two-sizes too big.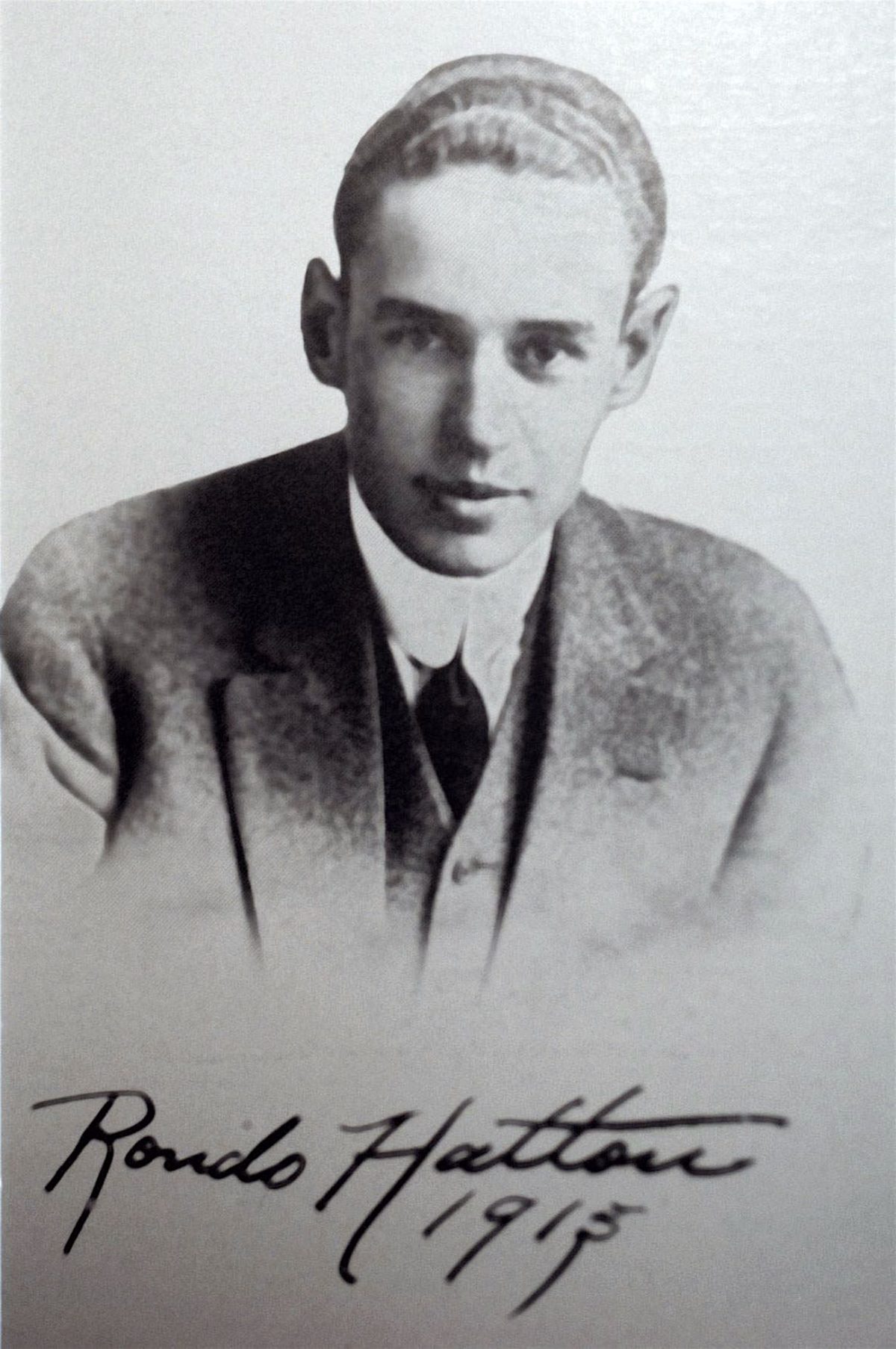 Looks don't count when you're a journalist. In 1930, he was sent to report on a new film Hell Harbor which was being made in Tampa. The film's director Henry King took one look at Hatton and cast him as an extra. It gave Hatton a desire to act.
In 1936, Hatton decided it was time to follow the dream. He quit the paper and moved to Hollywood. He found bit-work playing heavies in various B-movies. Then in 1944, a major turning point came when Universal Studios cast him as the Hoxton Creeper in the Basil Rathbone/Sherlock Holmes' movie The Pearl of Death.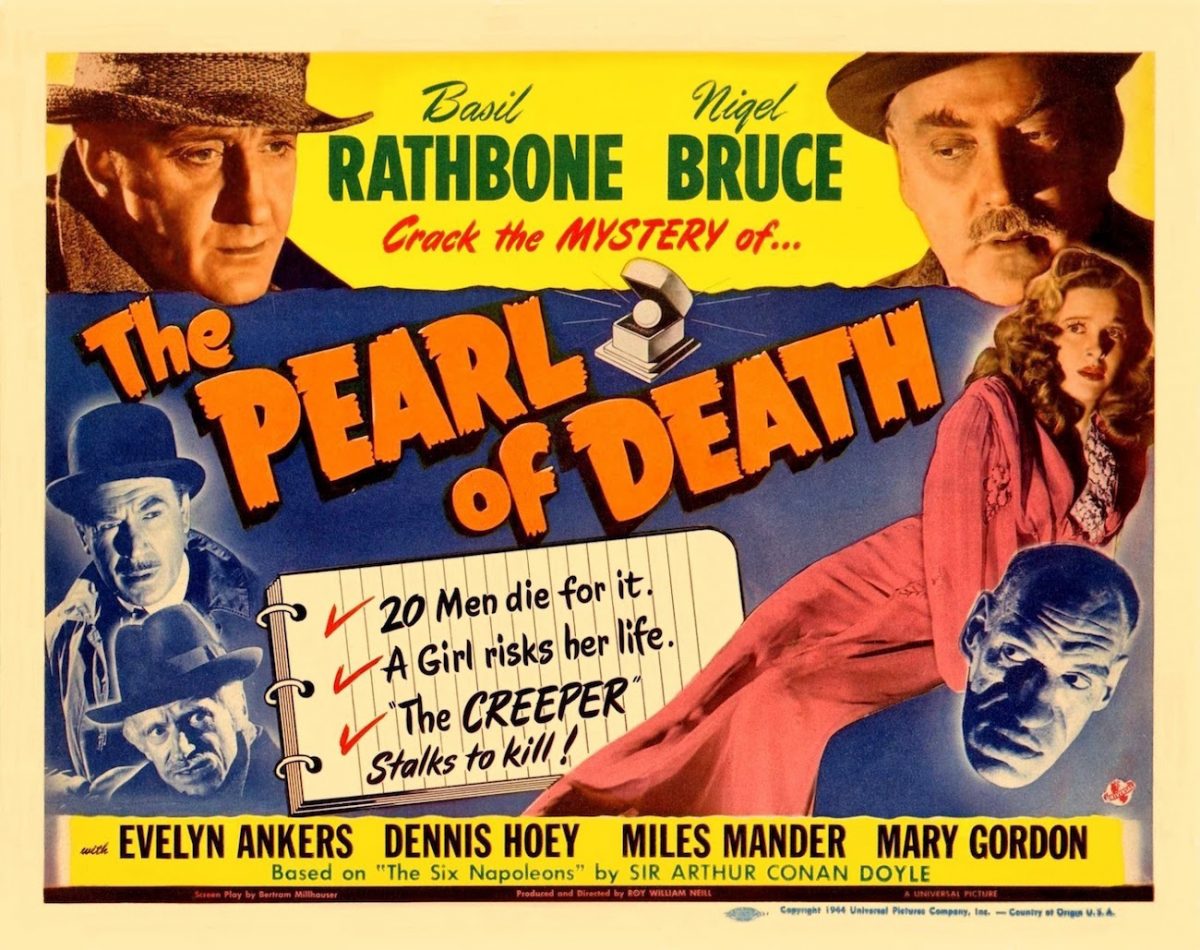 Though his character was killed by Holmes in the movie, Hatton's Creeper proved successful enough for the studios to bring him back in two further films House of Horrors (1945) and The Brute Man (1946). Alas, both were released after Hatton's death in February 1946. The cause of death was listed as "Chronic Thrombosis, Chronic Myocarditis, Acromeglia." The very disease which had brought him success also claimed his life.
Hatton lived on Maple Drive, Beverly Hills. Every year he welcomed the hundreds of fans who visited him–inviting them into his house, signing autographs, and answering the dozens of questions they asked. His looks fascinated people and he became an iconic cult figure with horror buffs. In 2002, his life and career was commemorated with the Rondo Hatton Classic Horror Award–an annual fan-based award ceremony which is considered the "Horror Oscars".