EVERYBODY knows that Mary Quant invented the mini-skirt. Except she didn't. In reality nobody really knows for sure who produced the diminutive garment first. Some say it was John Bates, famous for dressing Diana Rigg so memorably in The Avengers, while others say it was the French designer Andre Courreges, although Quant would later write: "Maybe Courreges did do mini-skirts first, but if he did, no one wore them." There's no doubt, however, that skirts were getting shorter each year in the early to mid-sixties but this was almost certainly to do with technological advances that enabled tights to be produced relatively cheaply more than anything else. Although Mary Quant is often credited with inventing, or at least popularising, coloured and patterned tights too.
At least Quant invented the word 'mini-skirt' after naming her version of the short skirt after her favourite car – the Mini. Even this isn't exactly true as the term was used occasionally in the 1920s to describe the relatively short skirts of the era. It's worth noting that in Quant's first autobiography 'Quant by Quant', published in 1966, the word 'mini-skirt' is not mentioned once.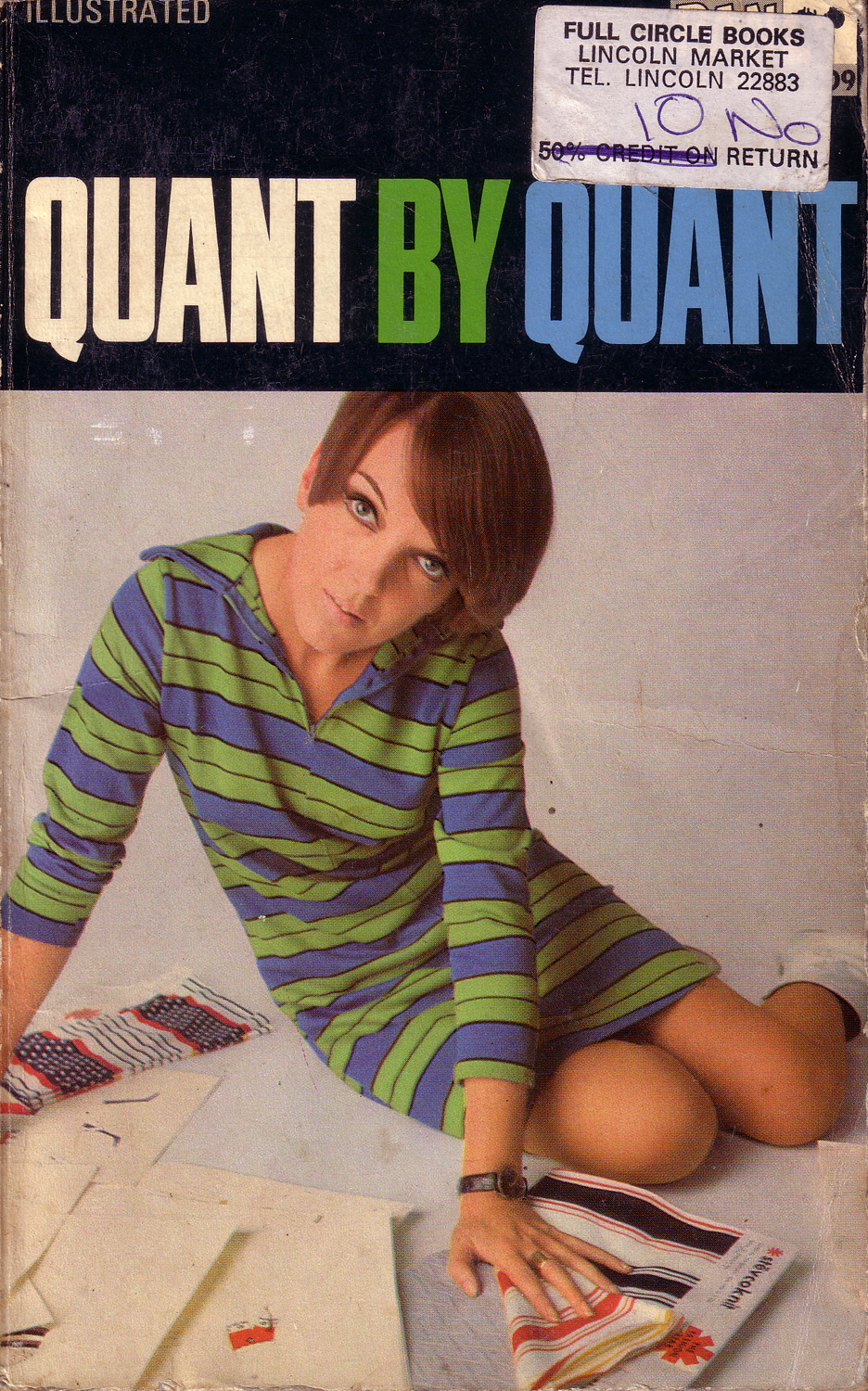 The first ever British Starbucks opened at 128 King's Road just sixteen years ago in 1998, but it wasn't the first coffee shop that opened on the premises. This was the Fantasie coffee bar which opened at the beginning of 1955, admittedly a year or so after Gina Lollobrigida opened the Moka espresso cafe at 29 Frith Street, but still one of the first coffee bars in London and certainly outside Soho. It was owned by an ex-solicitor called Archie McNair who lived above the cafe and it here that McNair and his friends Mary Quant and her boyfriend of two years Alexander Plunkett-Greene worked on a plan to open a boutique on the Kings Road. "It was to be a bouillabaisse of clothes and accessories…sweaters, scarves, shifts, hats, jewellery and peculiar odds and ends," wrote Quant years later.
McNair initially had asked Quant and Plunket Greene to help him with starting up Fantasie but they declined both thinking that coffee bars were to be a flash in the pan. A decision they'd regret as it became crowded every night with a large group of young people who would become known as the Chelsea Set. In the evening vodka was illegally added to the drinks and a local Chelsea-based band called the Chas McDevitt Skiffle Group regularly played there. Both of which contributed to the big success of the cafe.
Quant described the 'Chelsea Set' as a romantic world of 'painters, photographers, architects, writers, socialites, actors, con-men, and superior tarts'. The author Len Deighton, however, described these very same people as 'a nasty and roaring offshoot of the deb world'. Deighton was upset how the new crowd had replaced 'an amiable mixture of arty rich and bohemian poor' who, rather horrifically, all had to move out of the best parts of Chelsea beyond World's End and even to 'cisalpine Fulham'.
In 1955 McNair and Plunket Greene managed to buy the basement and groundfloor of Markham House on the corner of Markham Square and next door to a grotty pub called the Markham Arms (now a Santander bank). They paid just £8000 for the freehold. Downstairs was a restaurant and upstairs their boutique called Bazaar. Quant started designing clothes for her shop buying the cloth for her dresses from Harrods down the road – initially it never occurred to her to buy it wholesale. When the money started pouring in they just stuffed it in a drawer. Only when the drawer began to overflow they took it to the bank.
By 1966 the miniskirt was ubiquitous on the King's Road and soon pretty well everywhere else. If she didn't strictly invent the garment, Quant, in an era when impatience became a more important virtue than patience, massively popularised it – "I get tired of things quicker than other people" she once said.
The following year, in 1967, Loudon Wainwright, father of Loudon Wainwright III and grandfather to Rufus and Martha was working in London for Life magazine. In his column called The View From Here he wrote about the miniskirt:
Until very recently one of my least crucial handicaps has been a sort of built-in propriety which, for example has forced me to avert my eyes whenever I say that a lady was going to have difficulty with her skirt. By difficulty I mean that the skirt was threatening to go up too high – in a chair, in the wind, as its owner disembarked from a taxi.
Loudon continues…
I'm not sure how this propriety has survived the miniskirt fashions…but a few days of lovely spring weather in London have abolished it forever. The balmy sunshine there brought out the miniskirts in mind-reeling profusion. The town was positively atwinkle with thighs…the training of years misspent in the useless protection of female modesty betrayed me, and I had to learn how to stare. Yet soon the delightful truth that I was supposed to notice –  burst upon me..
Mary Quant and Alexander Plunkett Greene interviewed in 1968.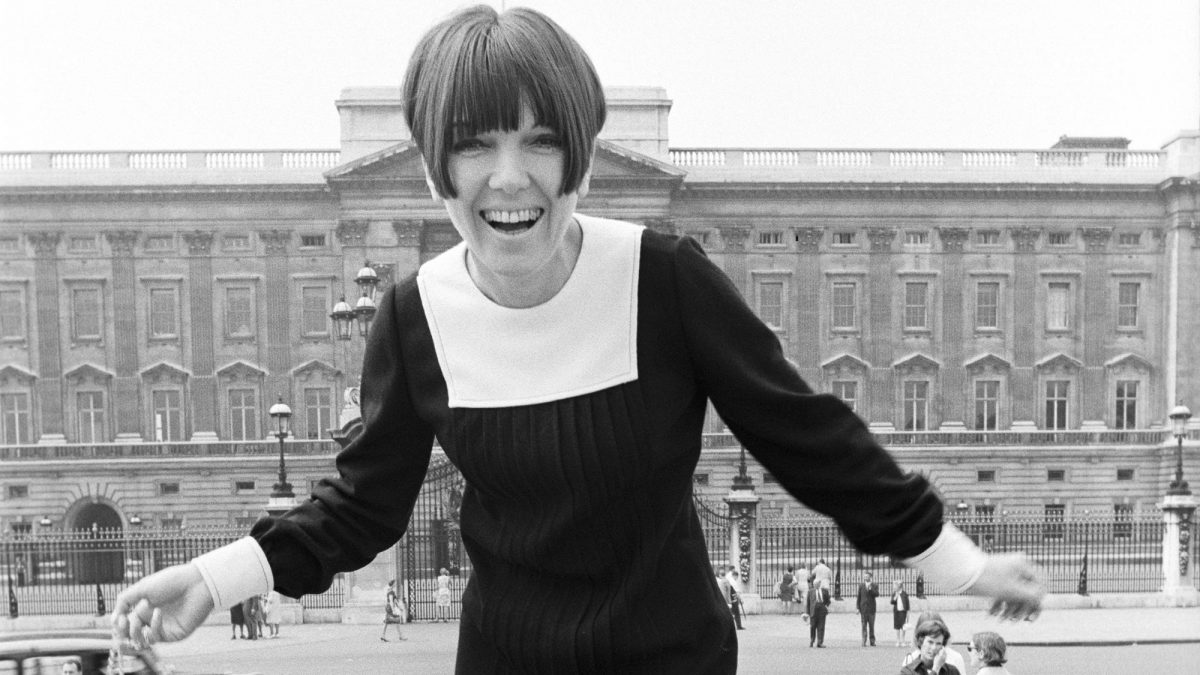 In the ten or so years since she and APK opened Bazaar (it's worth noting that she was only 21) Quant had become an international success and her clothes were an integral part of so-called Swinging London. At the age of 32, dressed of course in a miniskirt, she received an OBE from the Queen (she was "gonged" on the same day as Harold Pinter). Quant was also an early pioneer of designer cosmetics, briefly popularised hot pants and according to an interview with Lisa Armstrong in the Telegraph maintained she invented duvets, as far as the British were concerned anyway, –
We lugged them back from Norway. Hardly anywhere had them then. You could buy covers in Heal's, but they were kept in a dusty drawer.
Mary Quant is now 80 and it seems odd that for someone who almost singlehandedly made London the centre of the fashion world in the 1960s and beyond, she has never had a major retrospective exhibition about her work or been given a dame-hood. It seems rather odd. Is there a reason?