In in the mid to late 80s, New York-based 'Bogey's Underground-Fashion From London' produced a catalogue through which American kids could look like they shopped on London's King's Road, notably at 'BOY'.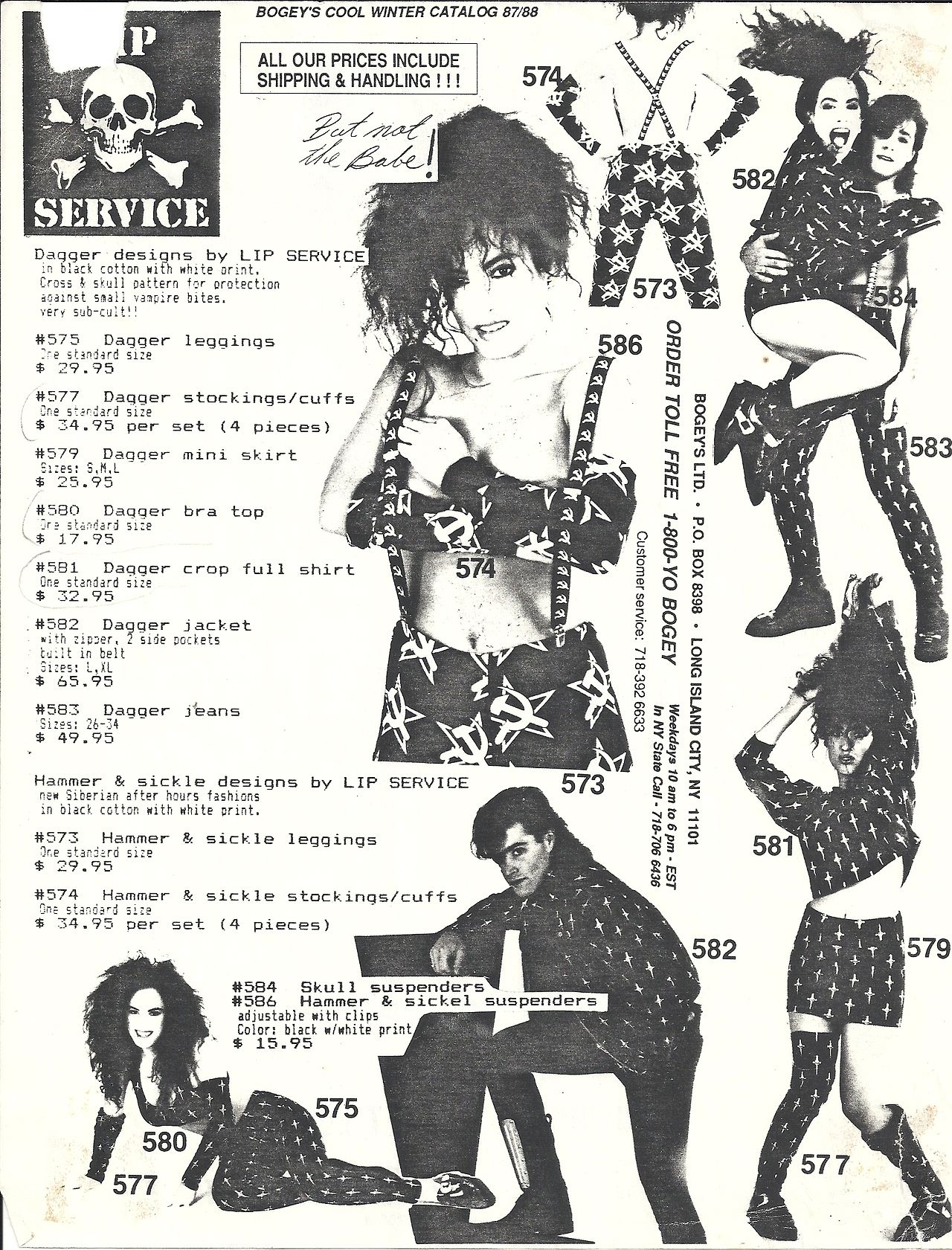 John Kirvine moved his Acme Attractions from the basement of Antiquarius and opened BOY at 153 King's Road with Stephane Raynor. It was a beacon of hope, sandwiched between a small optician's and a gentleman's outfitter's that catered for men who wore woollens over their shoulders and tucked their vests into their Y-fronts.
Boy London was sported by the likes of Andy Warhol, Blitz Kids, Madonna, Bros, Pet Shop Boys, Sid Vicious and Boy George. It was must-have stuff. And Americans could get it delivered by ordering via a coupon or dialling "1-800-YO-BOGEY".
There was more British-look fashion. No fair isle jumpers and bowler hats, rather the bone necklaces and black string vests worn by early 80s goths, some Two Tone-style, zip and stud-heavy leather jackets and corsets, bondage gear, lace-up trousers and skirts, Doc Martens and "clothes for the casually weird".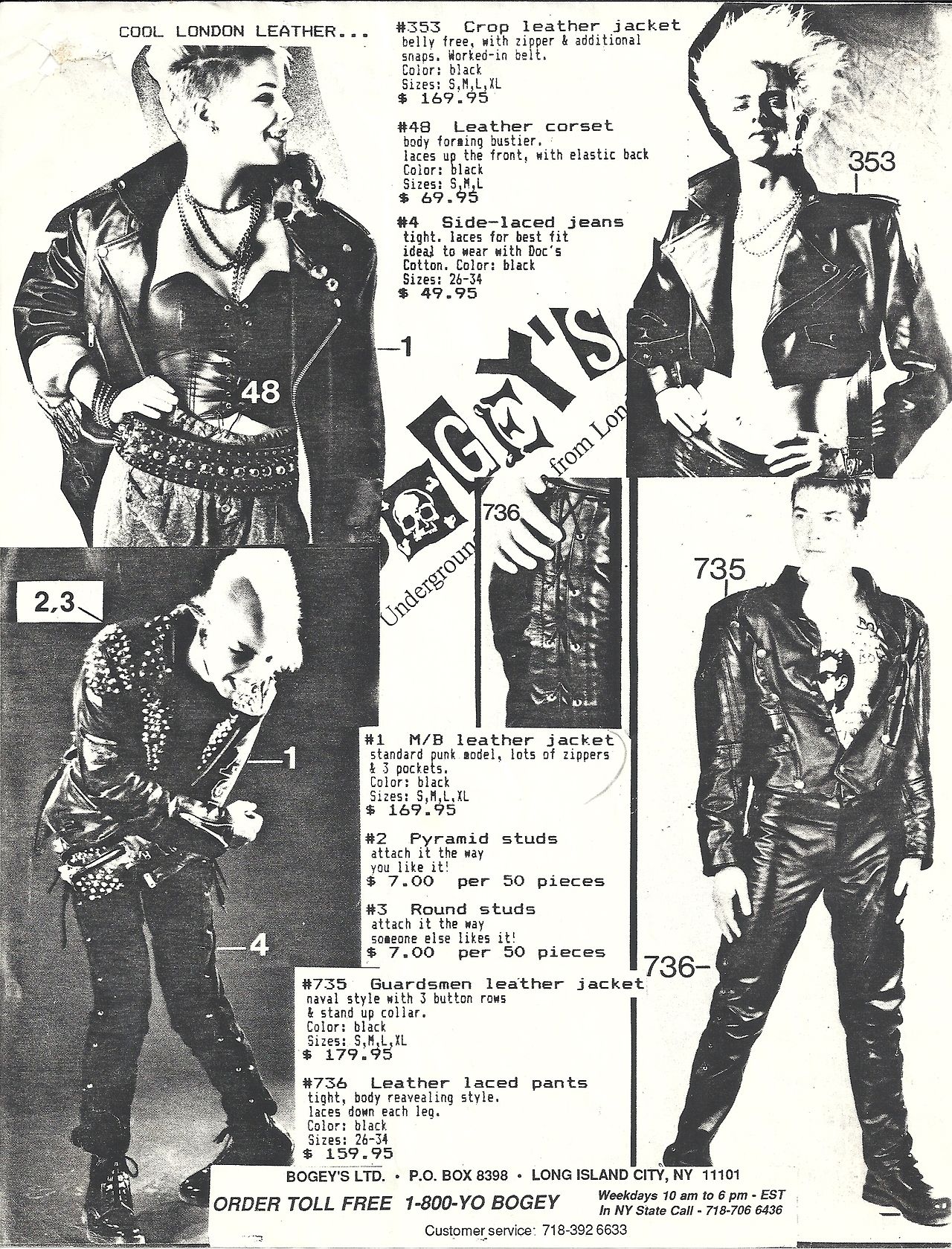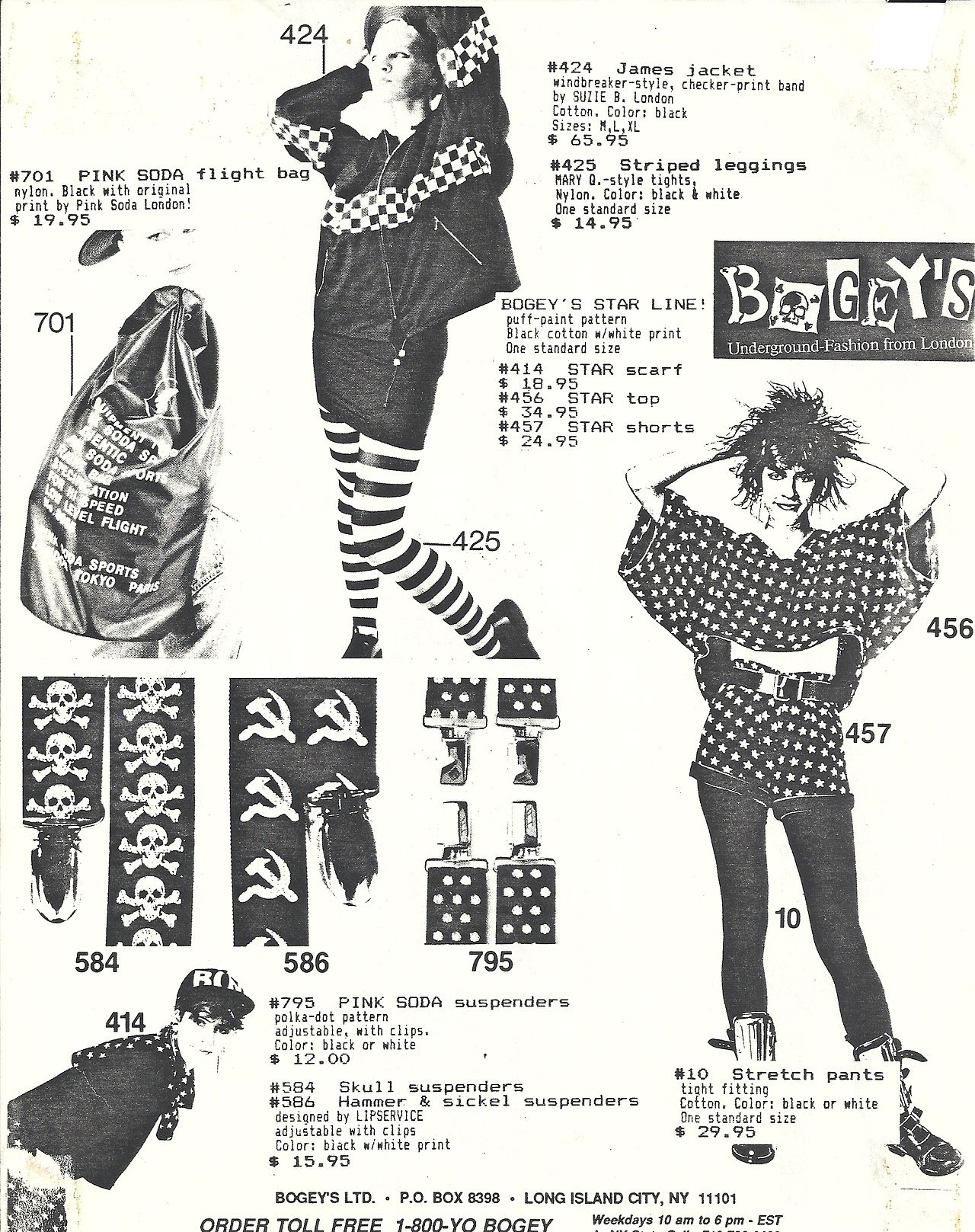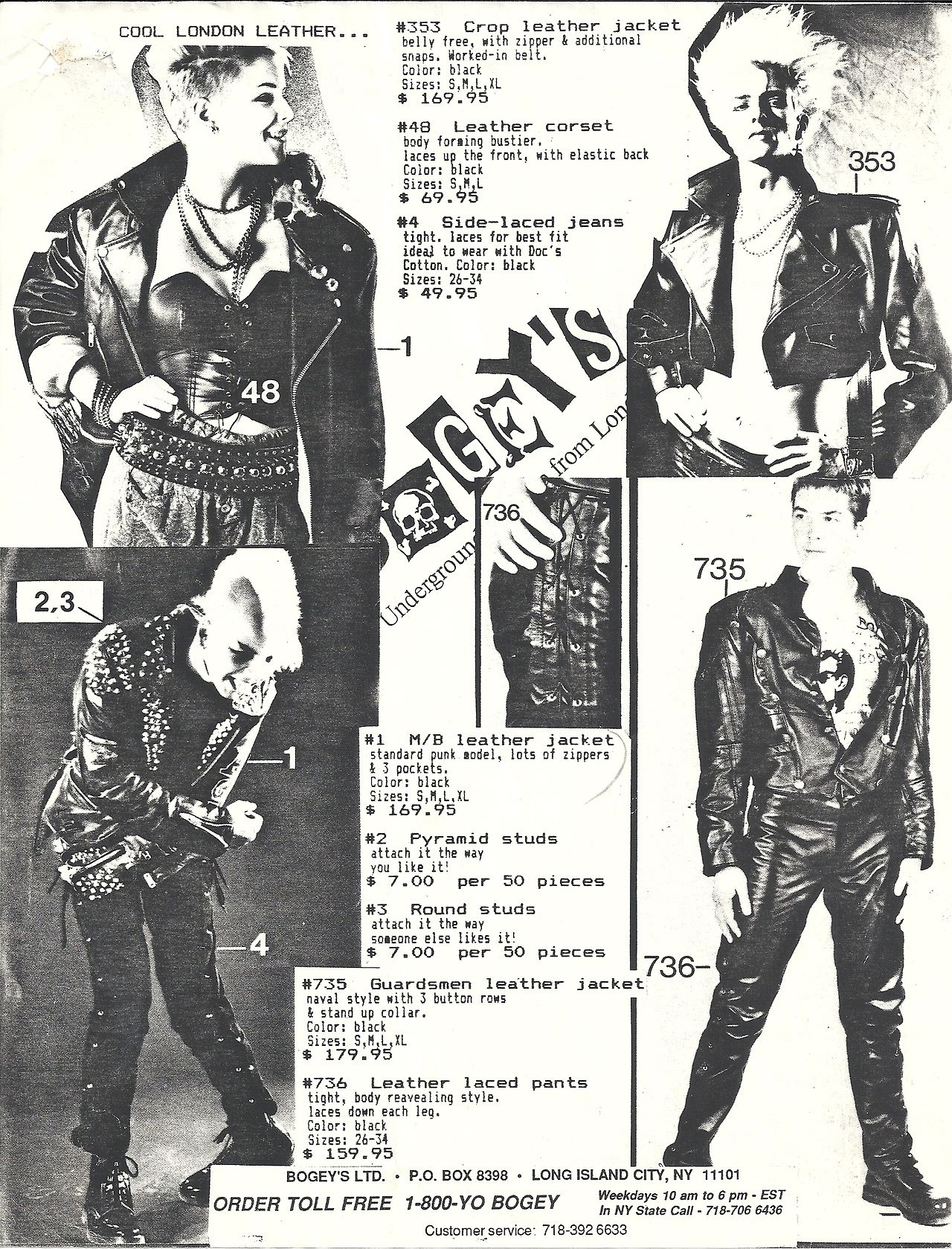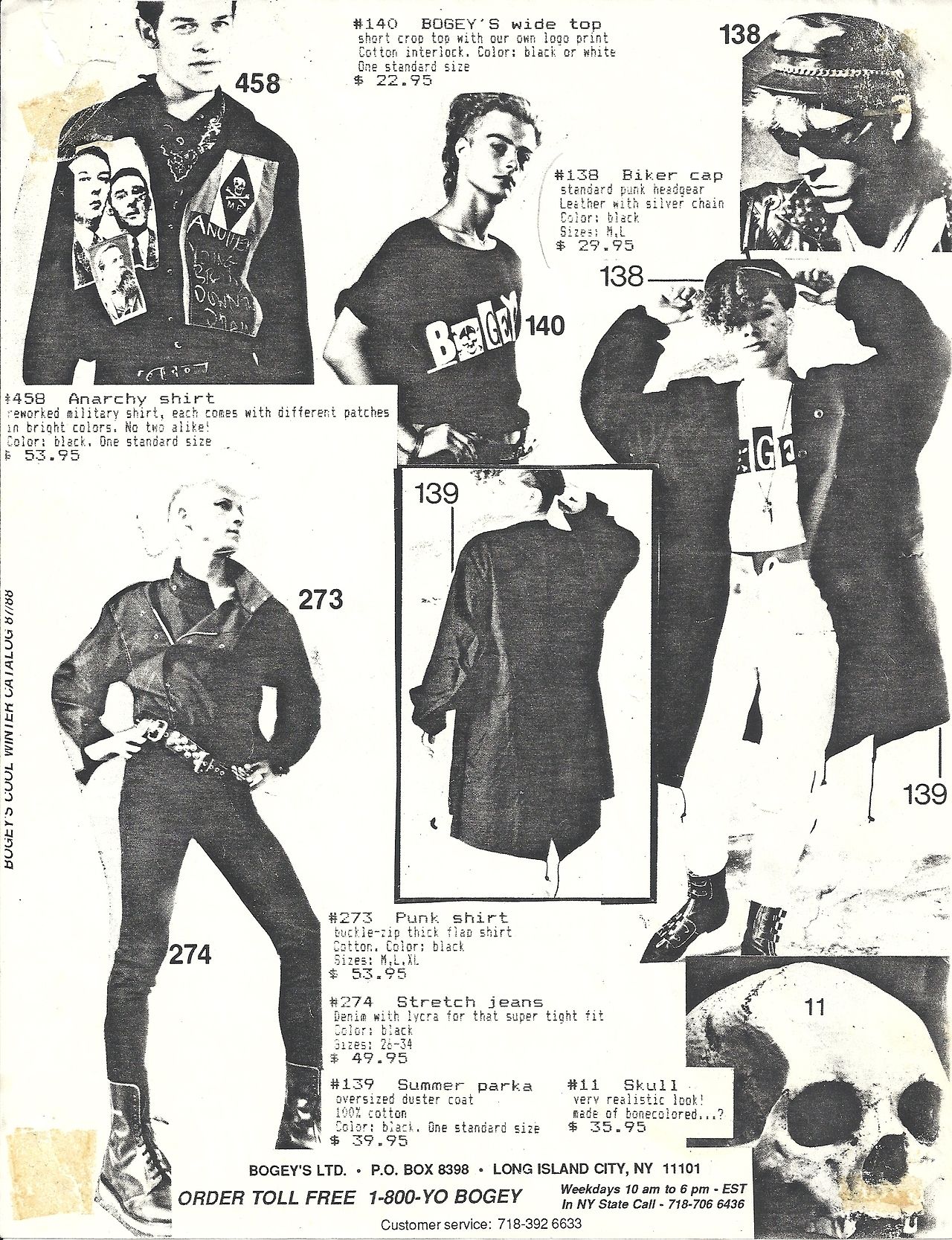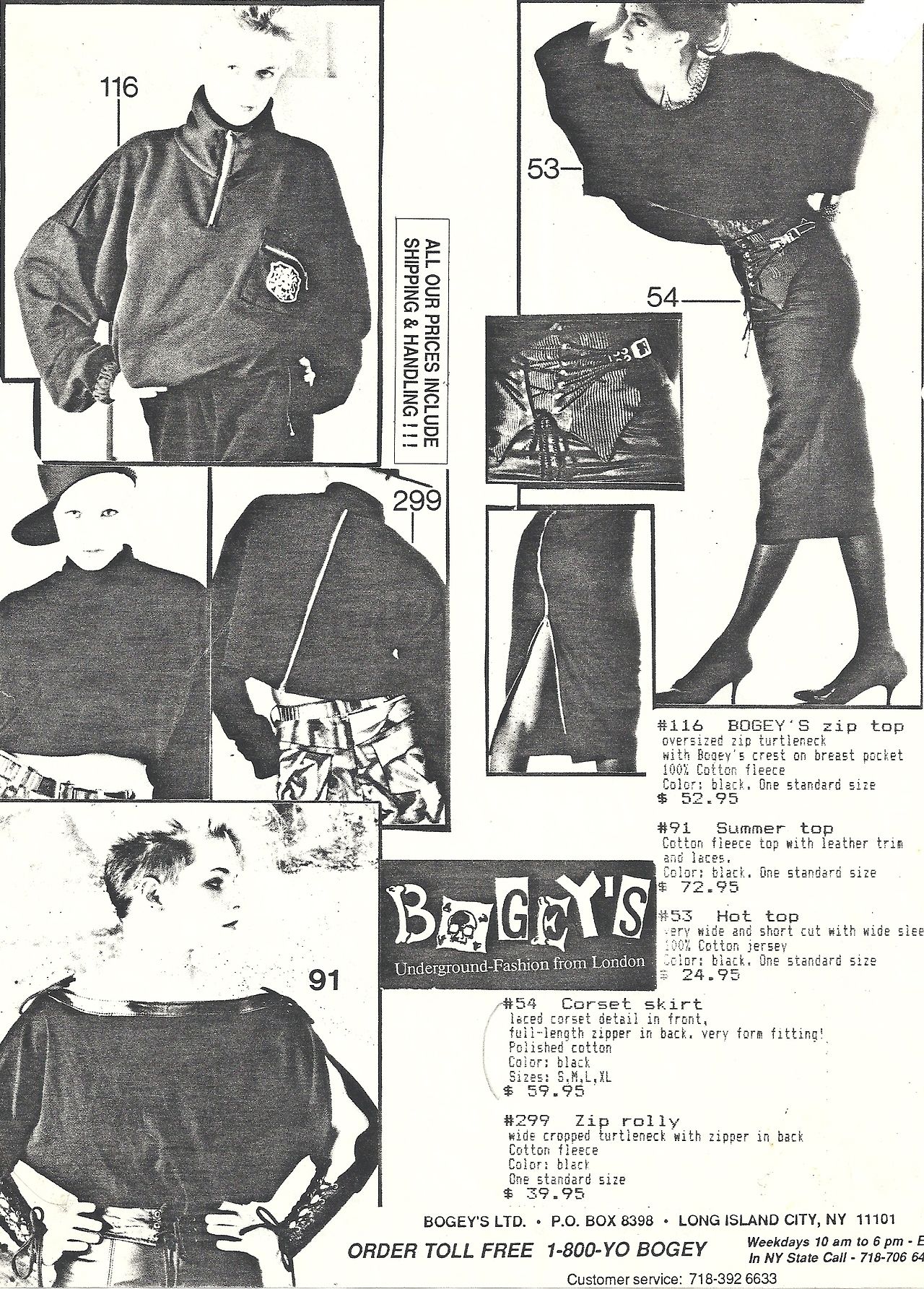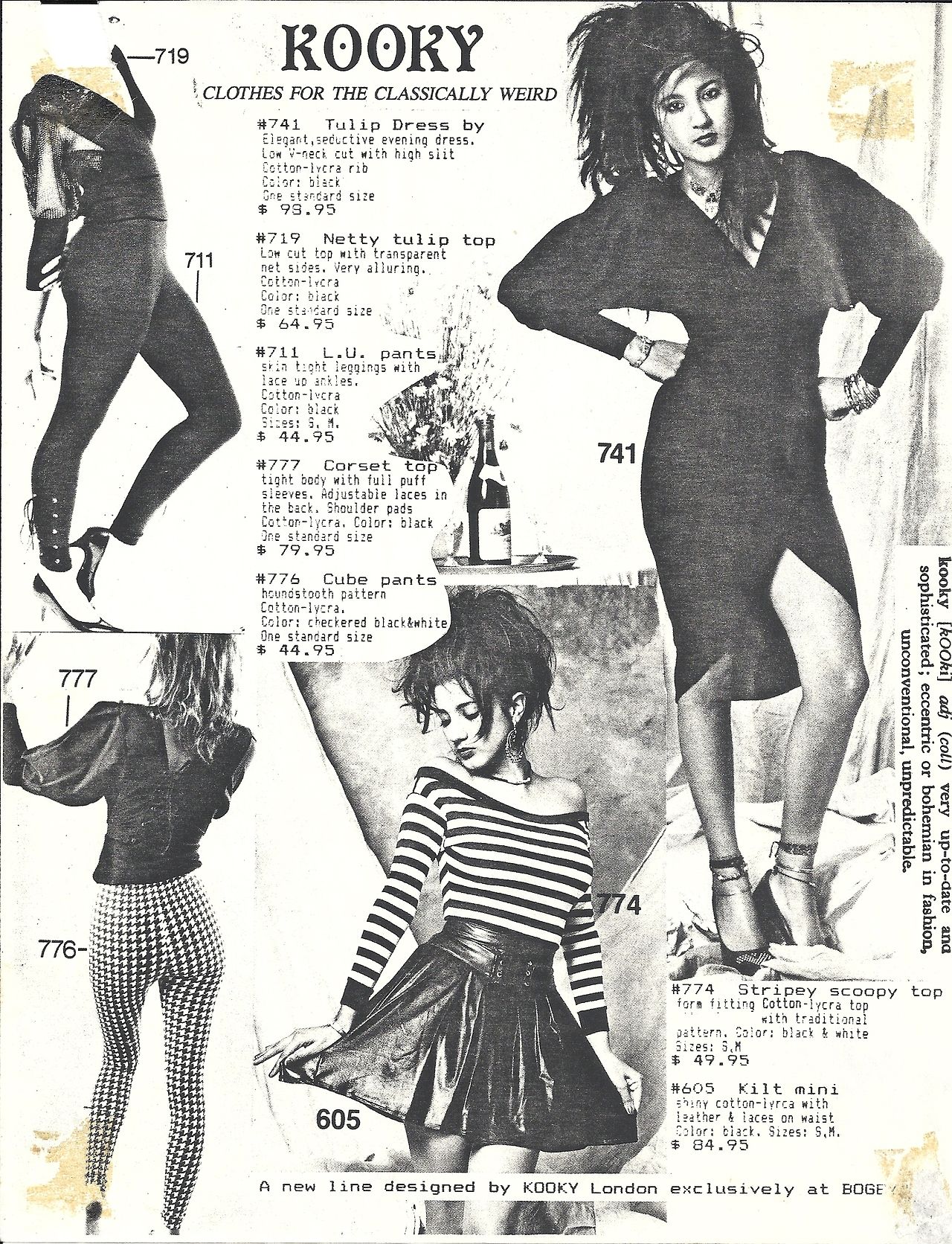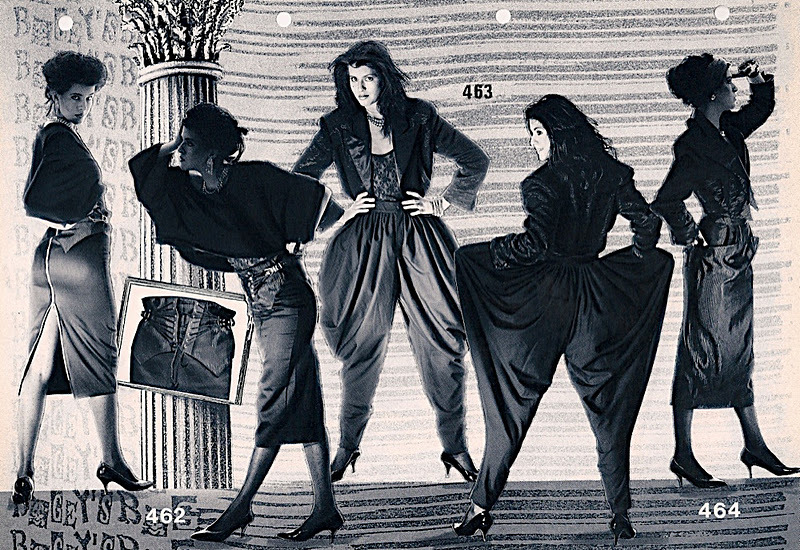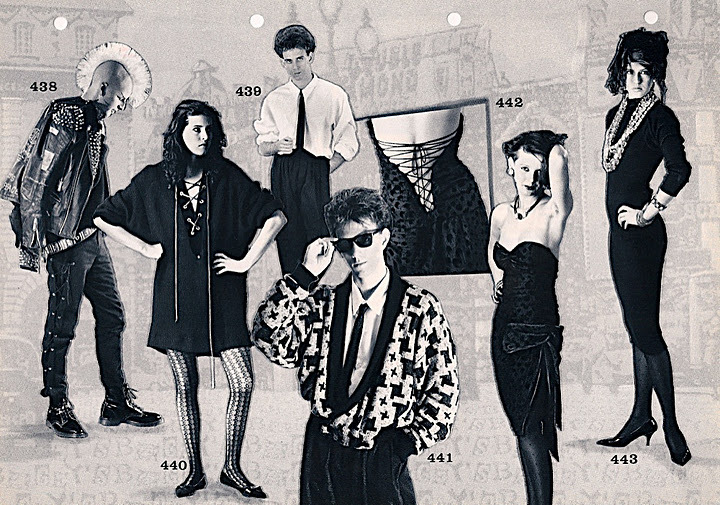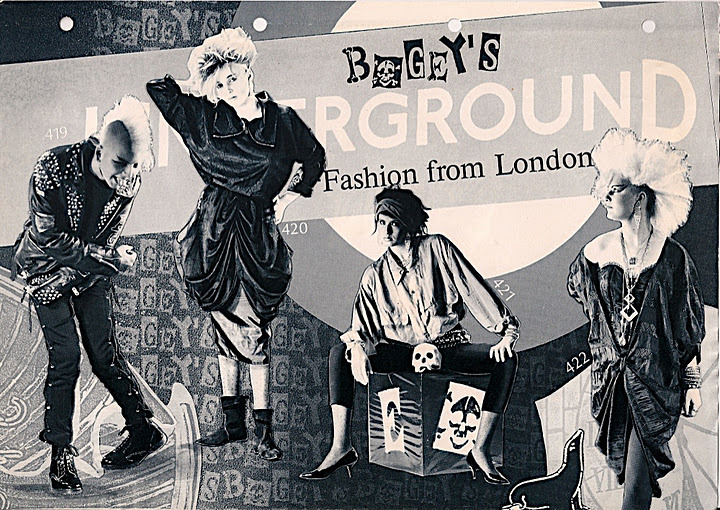 Pictures of Bogey's Underground-Fashion From London via Dangerous Minds.