WE'VE trawled the archives to bring you these great photos of faces and places from 1926. All captions are from the AP or Press Association, and the original words form the date of publication. What a year that was…
British health & Welfare – Mothers – Tonbridge – 1926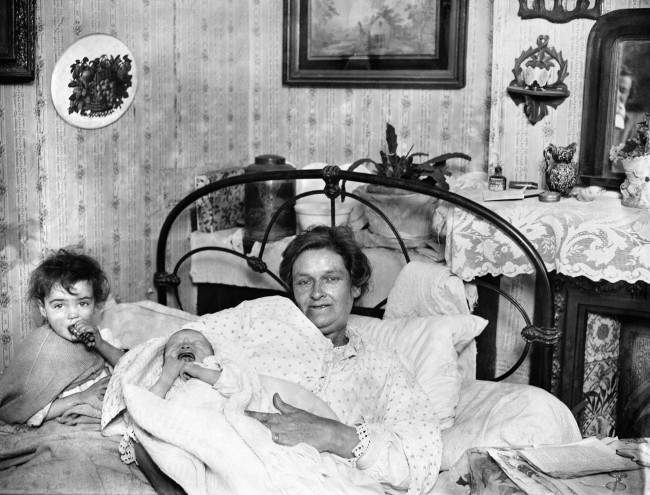 Emily Lucas of Tonbridge, with her 23rd child.
Rockets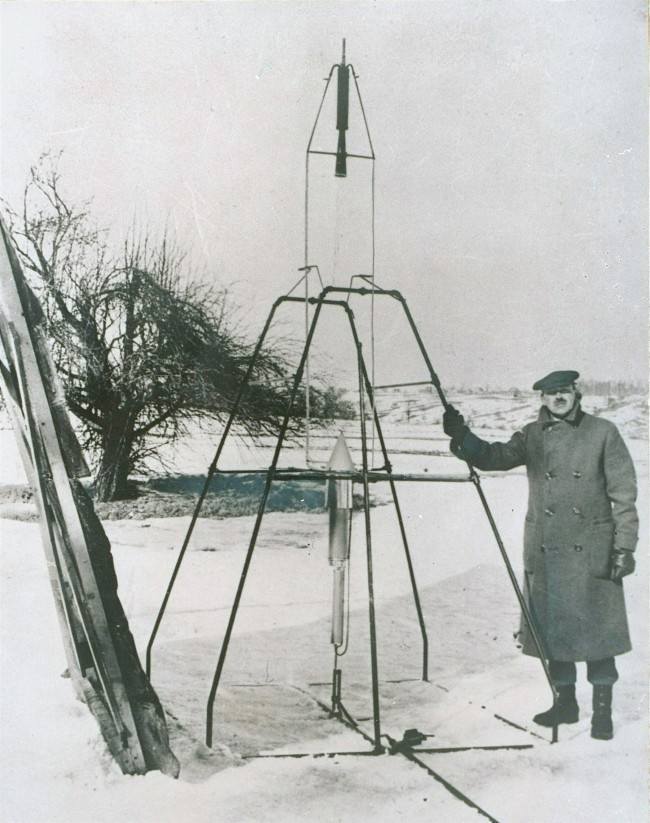 Dr. Robert H. Goddard is shown standing with the world's first liquid-propelled rocket at Auburn, MA, March 16, 1926. When launched, the rocket soared 41 feet high and carried 184 feet in two and one half seconds. It moved at 60 miles an hour.  Date: 16/03/1926
British Politics – Strikes – The General Strike of 1926 – London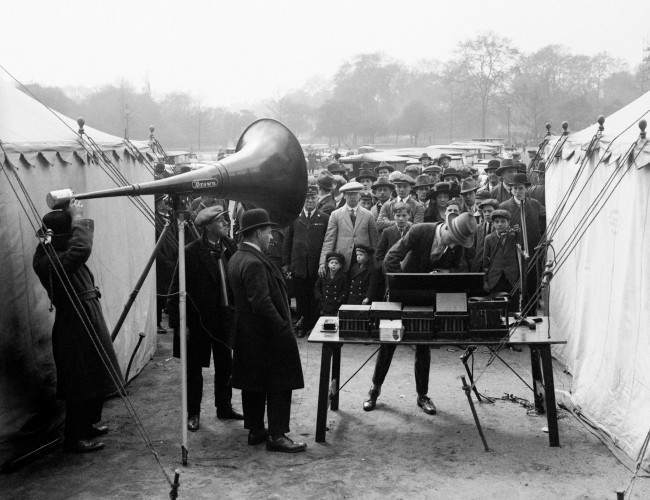 Broadcasting the news, during the General Strike of 1926, at a Government centre for the maintenance of essential services. Date: 09/05/1926
TV
Logie Barid shows the apparatus with which the world's first successful demonstrations of instantaneous, living, moving scenes by wire and wireless were made on 26th January 1926. He called the device a 'televisor', later renamed 'television'.
NORGE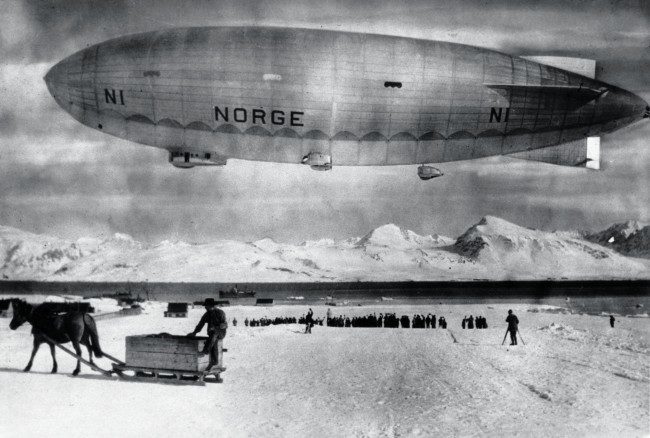 The airship Norge floats above Spitzbergen, Norway, in May 1926, before an expedition over the North Pole by Norwedian explorer Roald Amundsen. On May 11, 1926 Amundsen and his crew, including Italian Umberto Nobile who constructed and piloted ship departed in the Norge. Seventy-two hours later they landed at Teller, Alaska, becoming the first people to fly over the pole and confirming there was no land there.
VALENTINO FUNERAL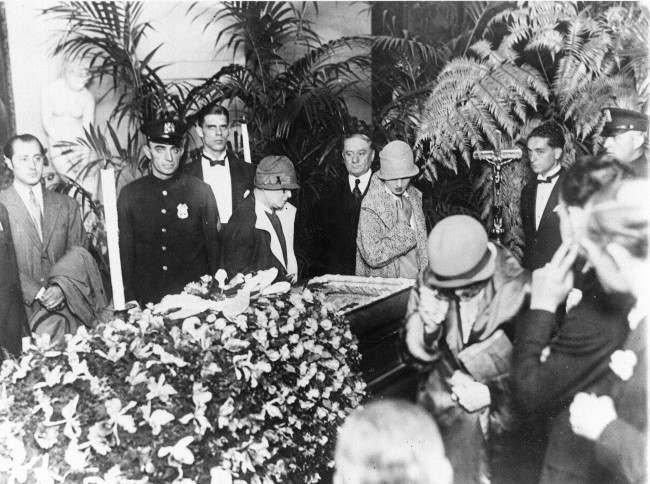 Among the many thousands who pay their respects to the late screen hero Rudolph Valentino is his first wife Jean Acker, foreground, with bowed head, in New York accompanied by her mother Martha Acker, and her sister Edith Acker, from left, center background. Date: 25/08/1926
Swimming – Channel Crossings – Merecedes Gleitz – Folkestone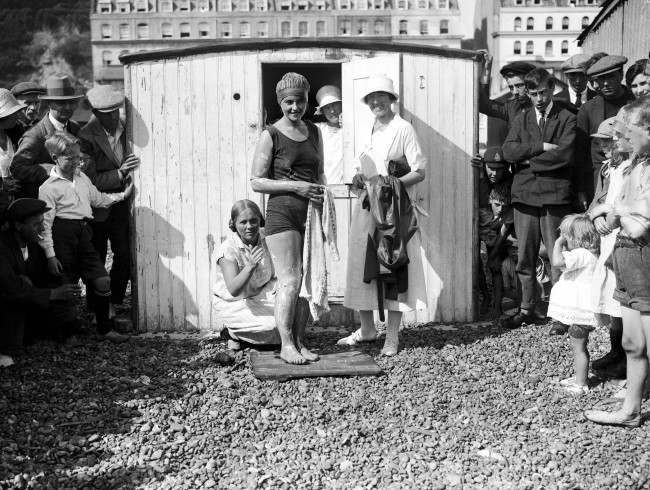 Miss Mercedes Gleitze starts from Folkestone to attempt to swim the channel. This was her seventh try. Mercedes Gleitze became, at her eighth attempt, the first British woman to swim the channel. She swam from France to England in 15 hours and 15 minutes. Date: 26/08/1926
Islanders of St Kilda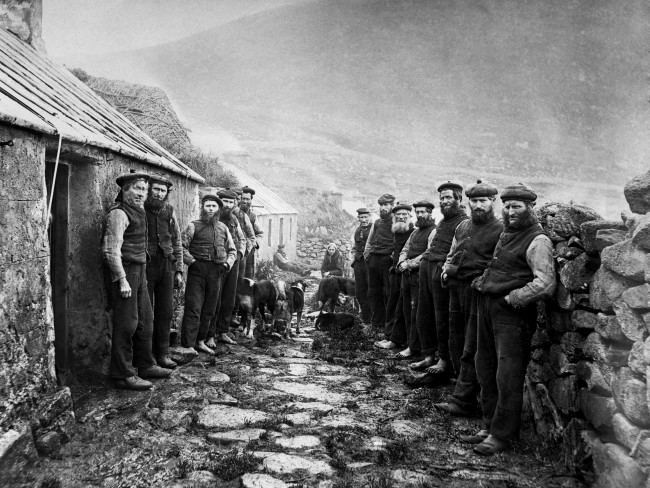 St Kilda, the island in the outer Hebrides, whose inhabitants are short of stores owing to storms. Date: 03/09/1926
England Strike 1926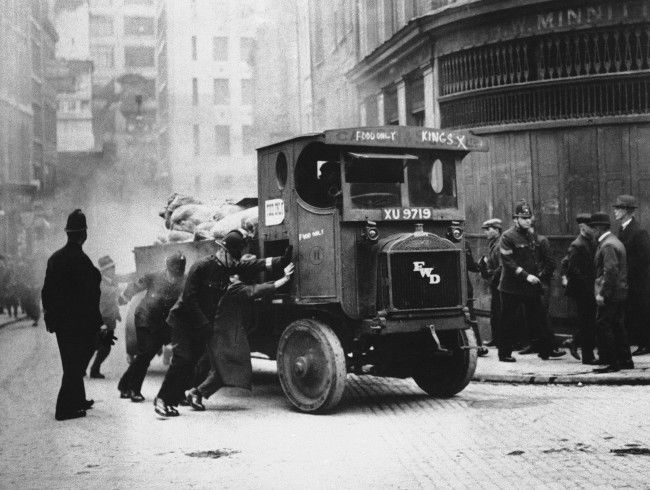 London policemen rescue a van load of food after the engine had been tampered with by strikers in May 1926. The "King's X chalked on front shows the designation as King's Cross Station. Many vans have been marked '"food only'" in the hope they will not be attacked.
Boxing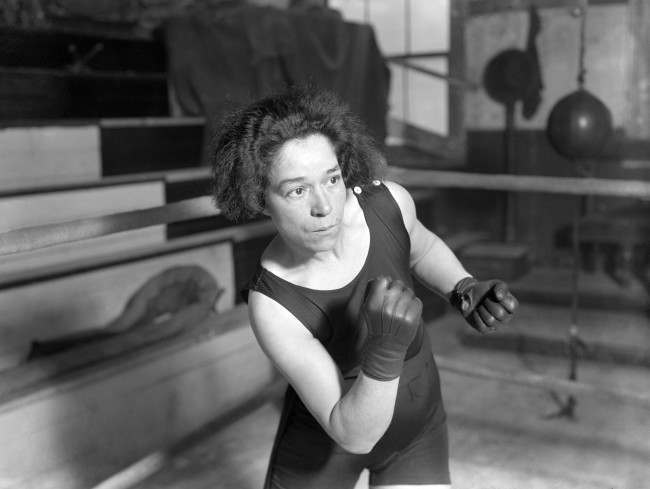 Miss Annie Newton.
The Writer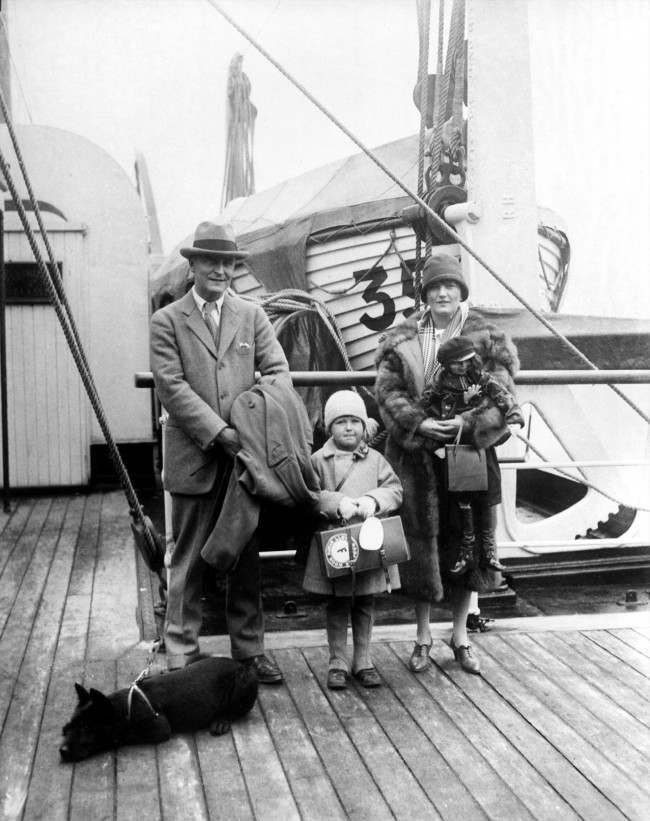 American writer F. Scott Fitzgerald poses with his wife Zelda and their daughter Scottie aboard a ship as they return to America from a two-year European trip in Dec. 1926. The Fitzgeralds sailed for France in April, 1924. The dog is unidentified. (AP Photo) Date: 01/12/1926
Motorcycling – Six Days' Trial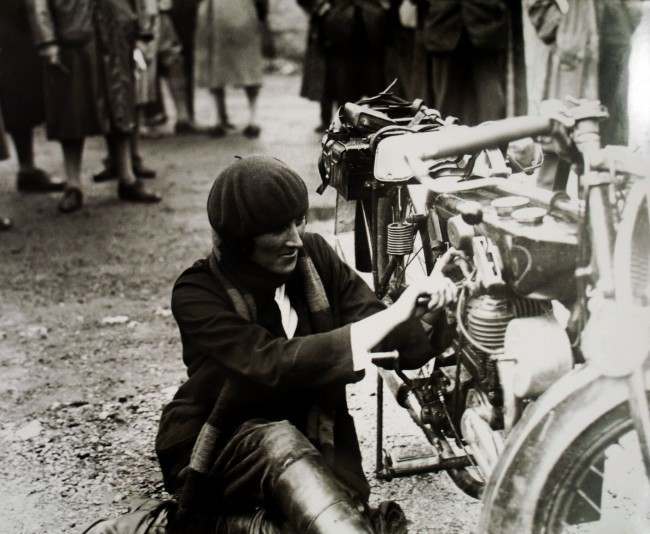 Marjorie Cottle putting finishing touches on her motorcycle. Date: 07/08/1926
Charlie Chaplin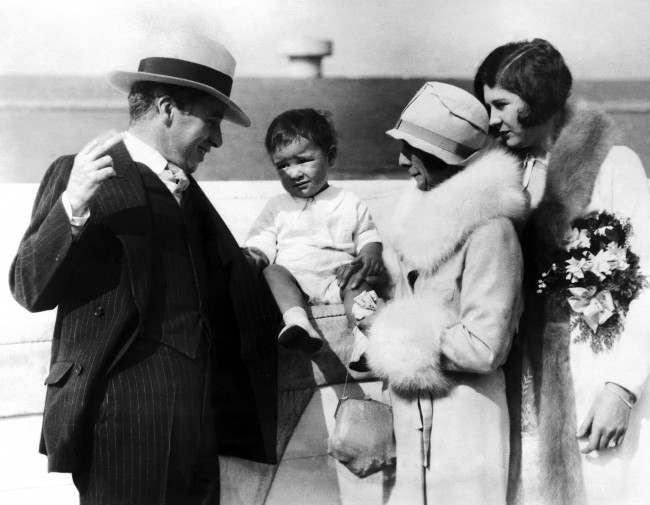 The first group photograph of Charlie Chaplin and his family, made when his wife and son sailed to the Hawaiian Islands. L-R Charlie Chaplin, his son his mother-in-law and his wife. Date: 20/11/1926
Scotland Annual Varsity Battle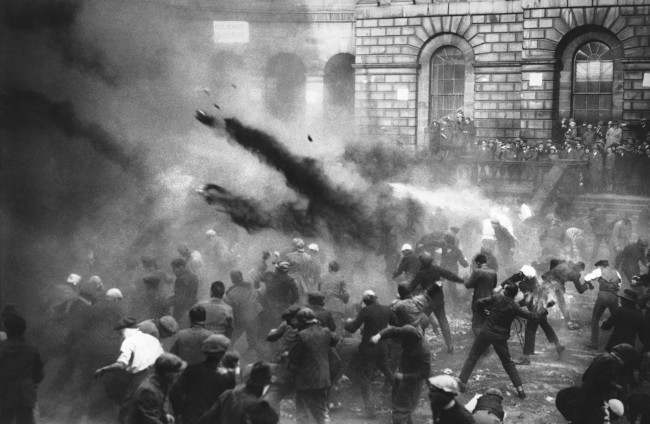 Students at the university indulge in the annual varsity rectorial battle in which rotten eggs, stale fish, mud and any other disgusting missile which could be found is used in a wild but good-natured free-for-all in Edinburgh, Scotland, Nov. 8, 1926.
Motor Racing – English Grand Prix – Brooklands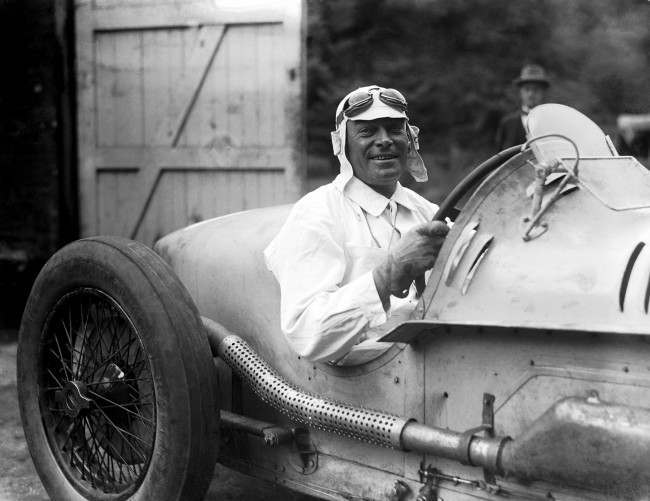 Louis Wagner, winner of the first English Grand Prix with his co-driver Robert Senechal. Date: 07/08/1926
Military – Atlantic Fleet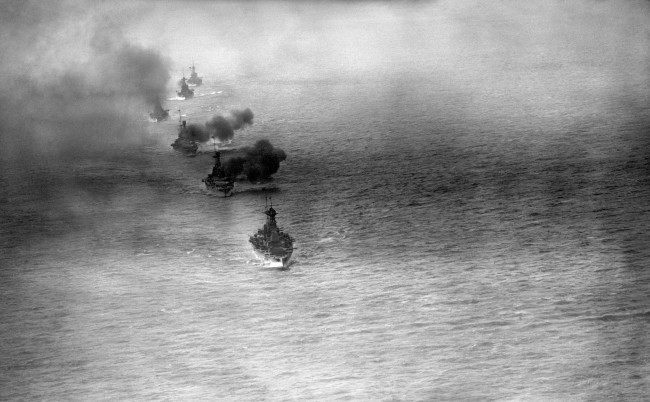 HMS Hood leading the Battle Cruiser Squadron out of the mist into action.Date: 30/10/1926
ENGLISH CHANNEL EDERLE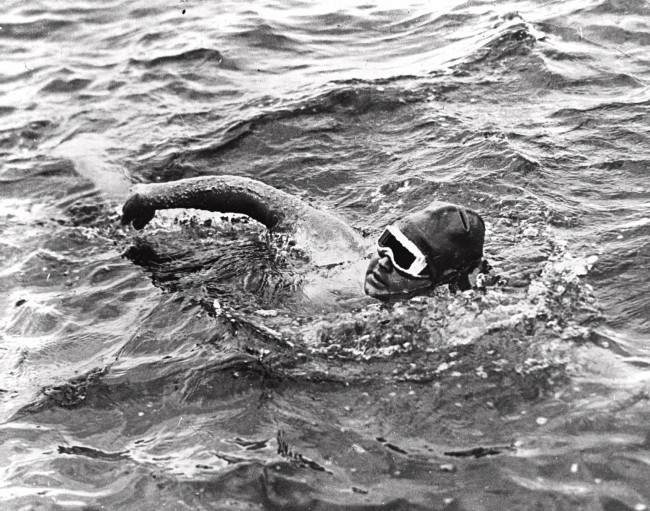 Nineteen-year-old Gertrude Ederle of New York City becomes the first woman to swim the English Channel on Aug. 6, 1926, as she crosses the waterway in 14 hours and 31 minutes. (AP Photo)
Customs and Traditions – The Eisteddfod – Swansea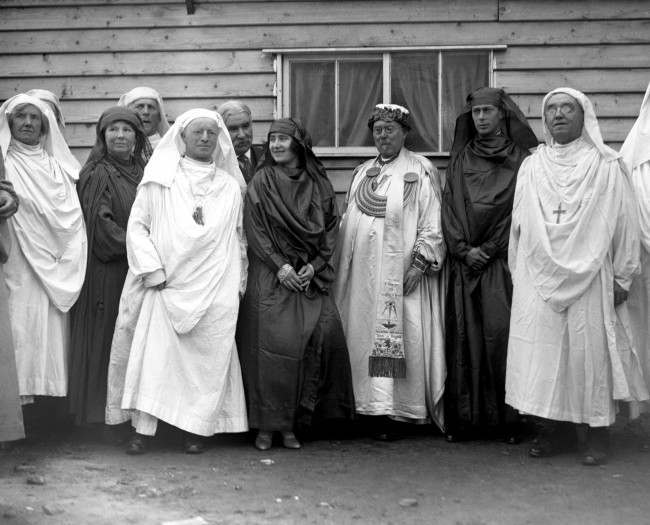 Bardic titles for the Duke of York (third from the right) and the Duchess of York (front row, 4th from the left) at the Welsh National Eisteddfod at Swansea. The Duke and Duchess are seen here on either side of the Arch Druid Howell Elvet Lewis after their initiation. Date: 03/08/1926
Army Balloon S-16 During Race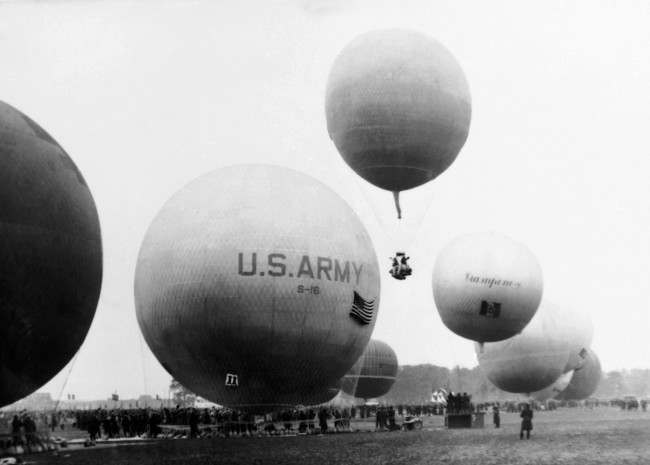 The army balloon S-16 can be seen in the center of the photo during start of the race on June 8, 1926. American balloonist took first and second place. Location unknown. (AP Photo) Date: 08/06/1926
Fritz Kreisler and Ernst Schilling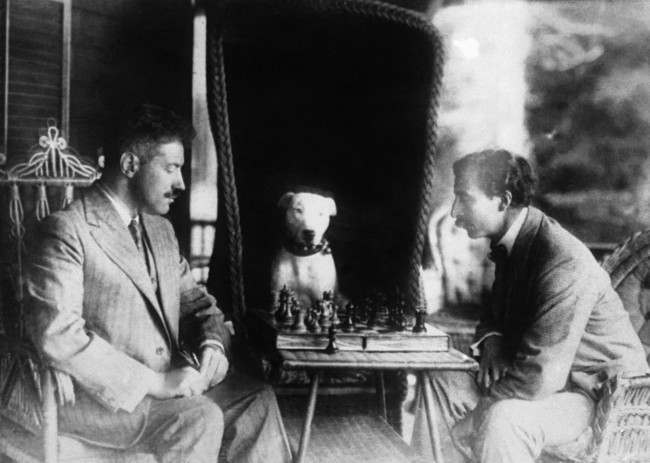 Fritz Kreisler and Ernst Schilling Playing musical chess at Vienna, June 1926.
Flight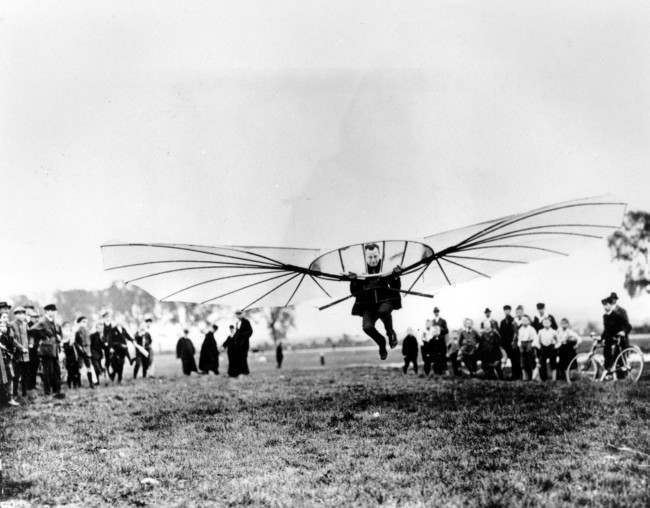 Hans Richter takes off with the original Otto Lilienthal hand glider in Berlin, Germany on May 29, 1926. Aeronautical inventor and pioneer of gliders, Lilienthal used this glider many years ago in testing theories of air resistance for airplanes.  Date: 29/05/1926
Hall Mills Murder Case 1926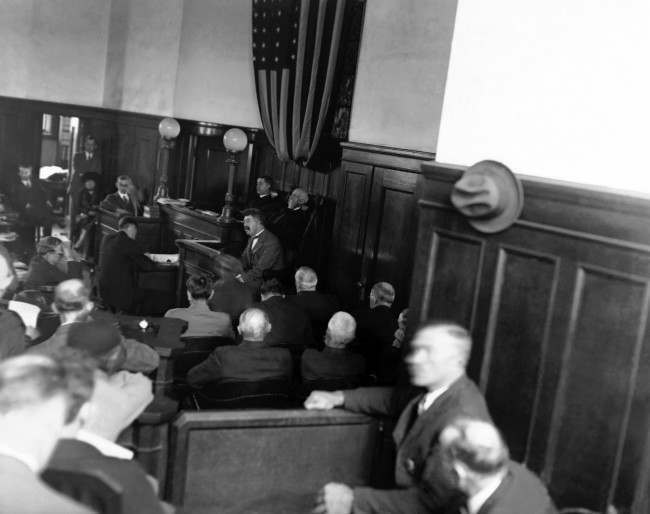 Willie Stevens is shown on witness stand during the trial in which he is jointly accused with his sister of the murder of Rev. Edward W. Hall and Mrs. Eleanor Mills four years ago, shown Nov. 23, 1926. (AP Photo)
The Sitwells – London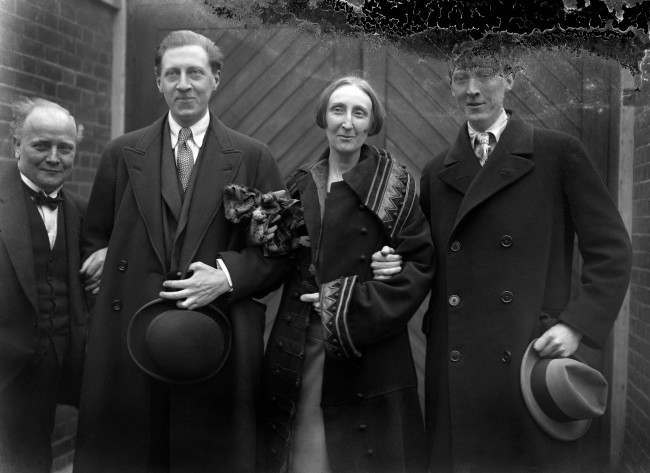 From left: unknown male, Captain Osbert Sitwell, Edith Sitwell and Sacheverell Sitwell. Date: 08/12/1926
Wars and Conflicts – Chinese Civil War – Hankow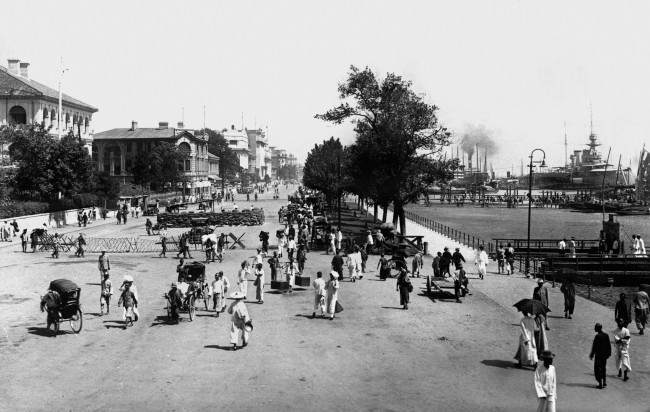 A barricade on the British Bund at the Custom House, following Nationalist riots in Hankow, China. The riots were to prompt the British to leave the city early in 1927. Date: 01/12/1926
Beauty Queen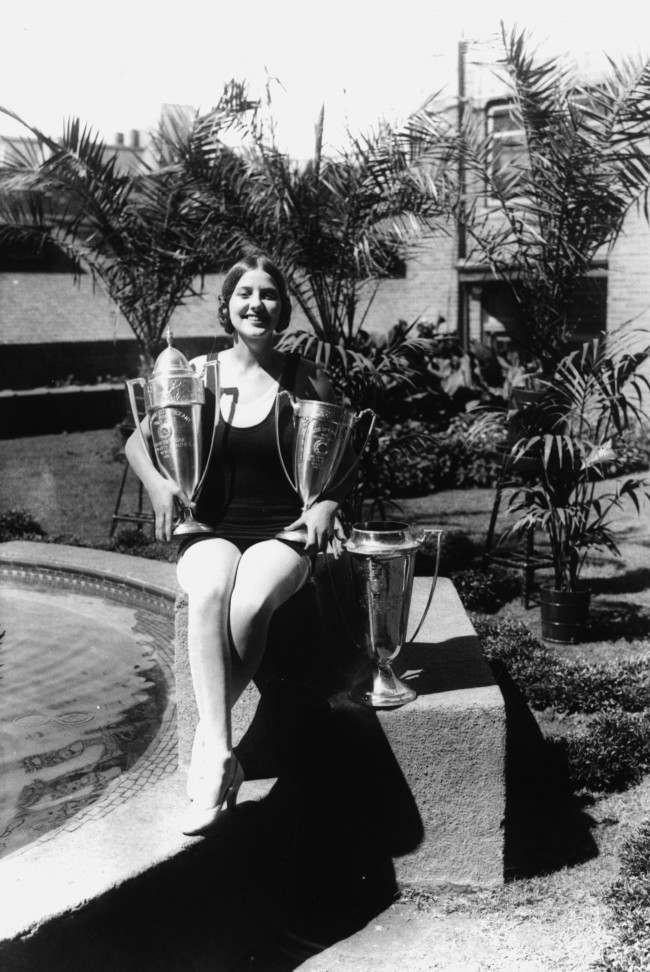 Norma Smallwood, of Tulsa, Okla., poses in her bathing suit with trophies after becoming Miss America 1926 in Atlantic City, N.J., on Sept. 11, 1926. (AP Photo)
World War One – Westminster Abbey Memorial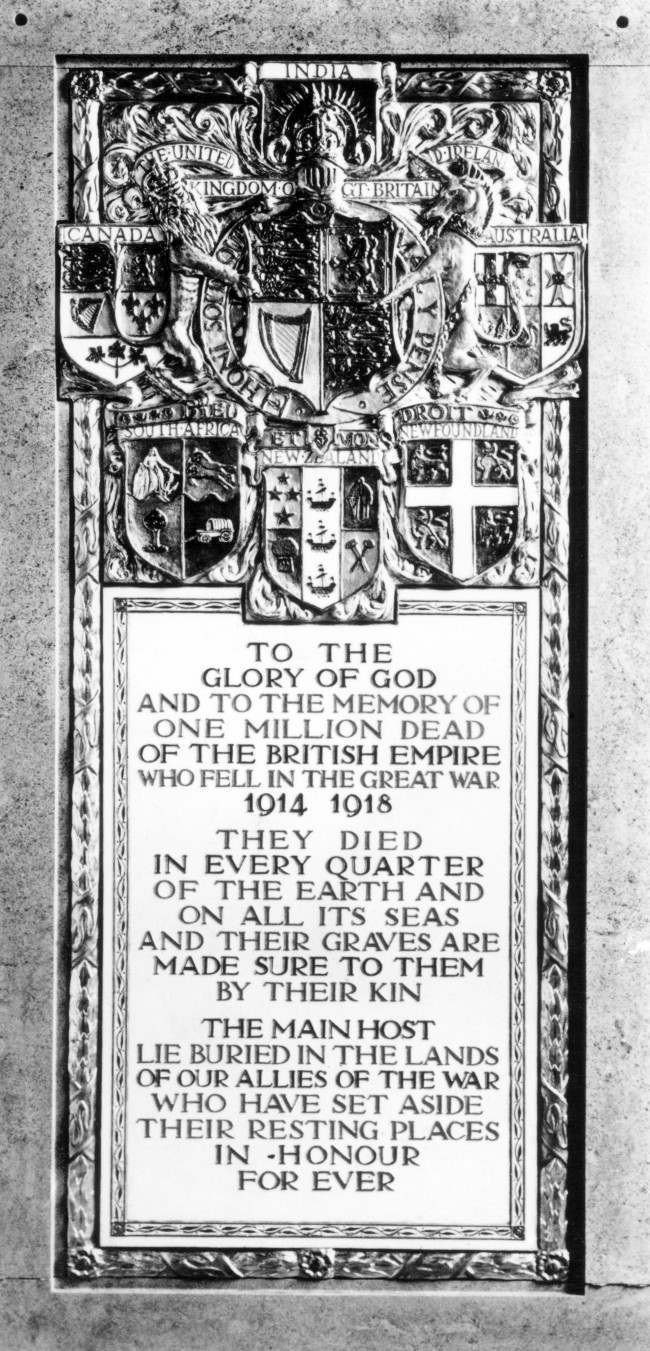 A tablet commemorating British soldiers who died in the First World War. It was unveiled by the Prince of Wales Edward VIII on October 14th, 1926, at Westminster Abbey.
Music – BBC Orchestra – Royal Albert Hall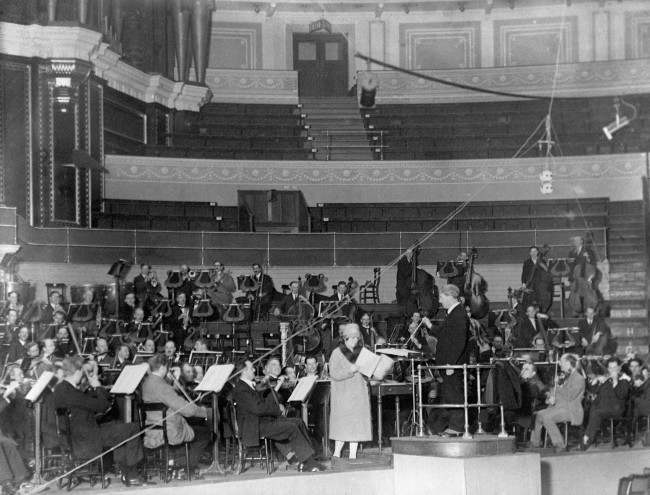 Sir Hamilton Harty conducting the BBC orchestra at the Royal Albert Hall.Date: 19/10/1926
The Northern Expedition Against the Warlords – Hankow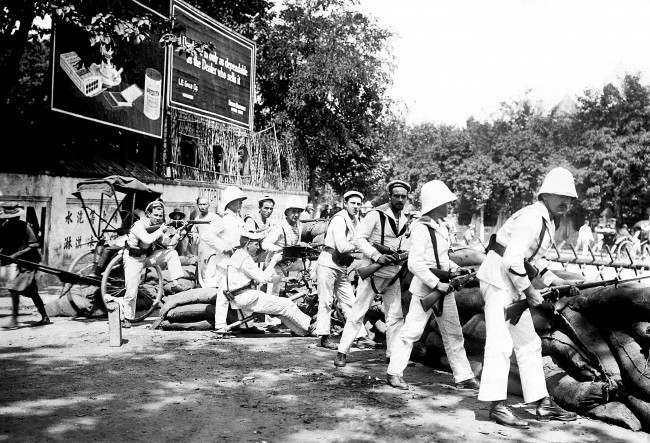 French sailors and marines on duty guarding the French concession in the Chinese port city of Hankow. Date: 09/10/1926
British Politics – The Communist Party of Great Britain – London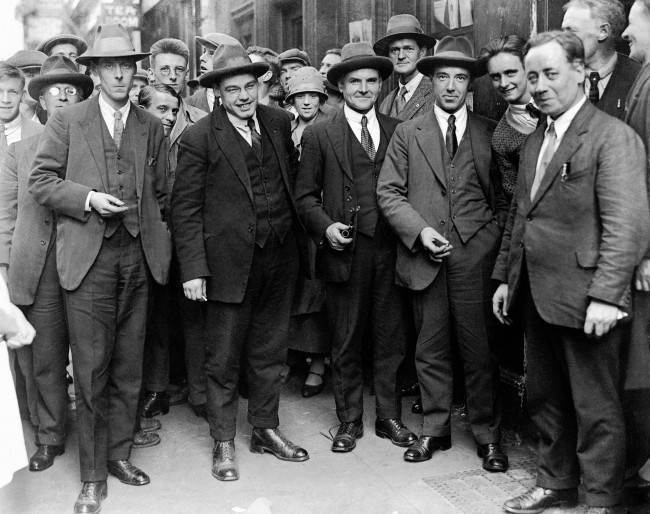 The four members of the Communist Party of Great Britain to be released from jail; Left to right: Mr Albert Inkpin, Wal Hannington, Allan Cobham and Harry Pollitt.  Date: 27/09/1926
Transport – Northern Line Tunnel – London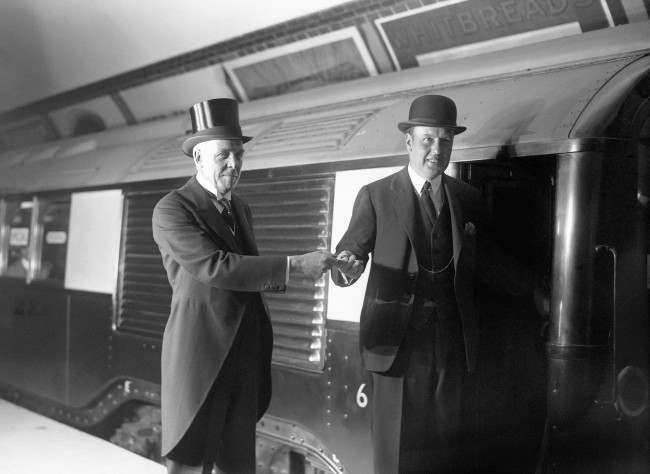 Lord Ashfield hands over the silver key to Col. Moore Brabazon during the opening of the new underground railway with the world's longest tunnel which ran from East Finchley to Morden on the Northern line, London. Date: 13/09/1926