"We lived in an area of Manchester known as the slums, but we weren't really aware of that as children. We were always clean and tidy, and we had plenty to eat. We didn't feel as though we were missing out. And we had such freedom. There were a lot of half-demolished houses around, and we used to play in them. We'd make swings and hang them off the lamp-posts."

– Bridget Cunniffe, on growing up in Manchester, England in the 1960s
Shirley Baker (1932-2014) is often listed in exhibition guides as the only woman practicing street photography in Britain during the post-war era. We don't know if that's true. There might be boxes full of pictures in someone's attic taken by the UK's answer to Vivian Maier, the former nanny who left behind a sensational archive of New York and Chicago street photography from the 1950s. What we do know is that Baker's documentary photography received too little attention during her long career. It's fabulous. Her photographs of working-class communities in Manchester make us look. And through her empathetic lens, the people living in the places she photographed begin to matter to us.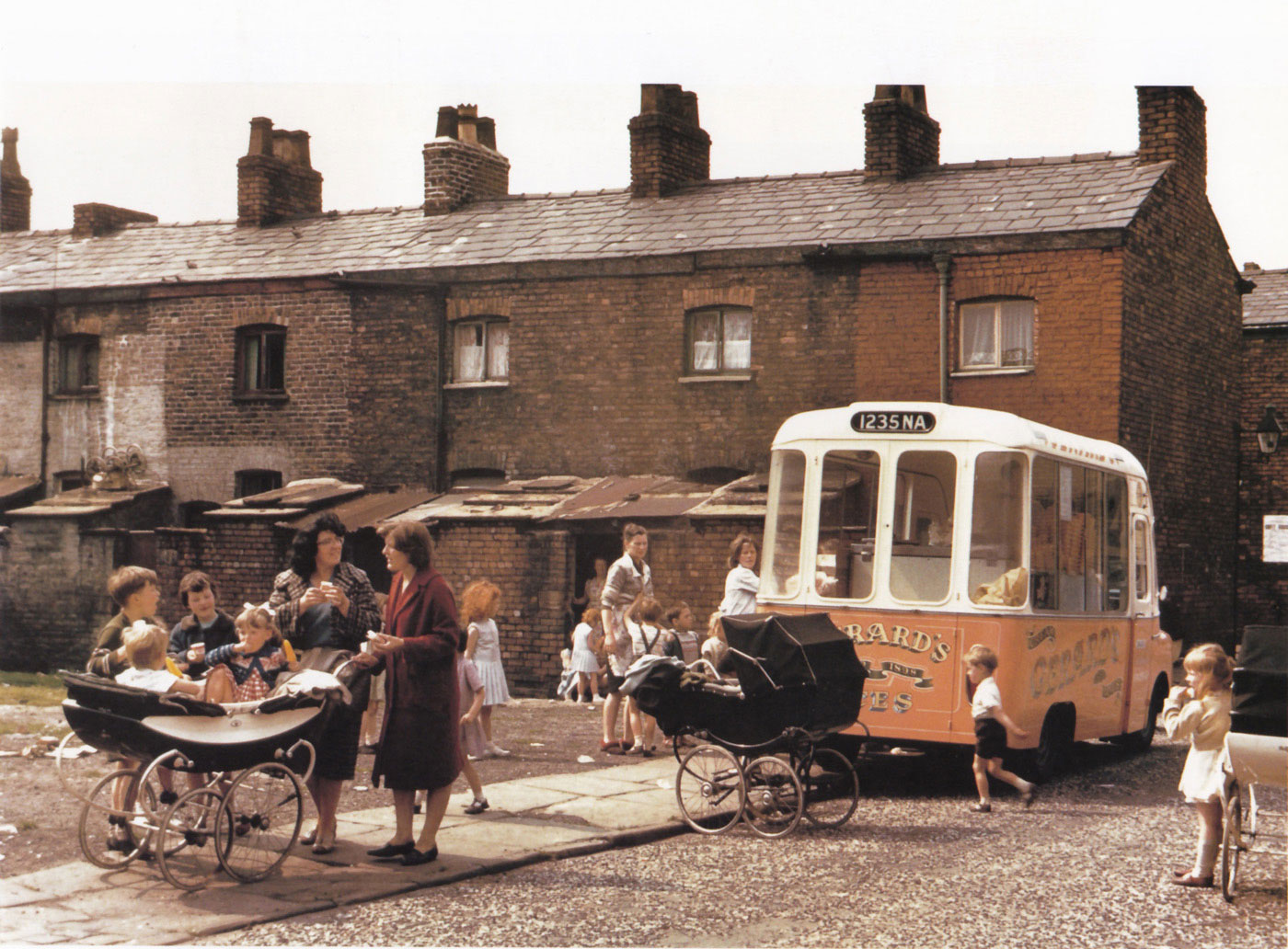 Baker's colour photographs of working class communities before the bulldozers levelled the Victorian terraces and put the people in sweeping crescents of concrete flats with inside toilets, hot and cold running water, no soul and an uneasy sense of being present but not really there.
In an interview with the Guardian in 2012, Baker spoke of witnessing the urban clearances in Manchester and her native Salford: "There was so much destruction: a street would be half pulled down and the remnants set on fire while people were still living in the area. As soon as any houses were cleared, children would move in and break all the windows, starting the demolition process themselves. There was no health and safety in those days; they could do as they liked. I never posed my pictures. I shot scenes as I found them."