Collected by William L. Bird, curator at the National Museum of American History, Smithsonian Institution (previously here, here, here, here and  here), these postcards show us just how big fruit and vegetables grow in the USA. Eating your 5-a-day might be a full-time job in Caliornia.
The pictures of what are often called tall-tale postcards or exaggerated postcards remind us of the beautiful, surreal and sometimes sinister artwork of Jaco Putker.
Many of these were made by Edward J Mitchell of San Francisco c. 1910. Mitchell worked with up to six colours, and made his work available to larger audiences by producing postcards with blanks which sellers could fill in with their locations. The postcards might have been funded by the Southern Pacific Railroad, whose wagons are transporting the massive fruit and vegetables around the country.
The process for creating a tall-tale postcard before photoshop was pretty simple. You'd take a photo of a background landscape and another picture of an image of an object in close-up. you then cut out the second image and place it on top of the first and take a phot of the collage.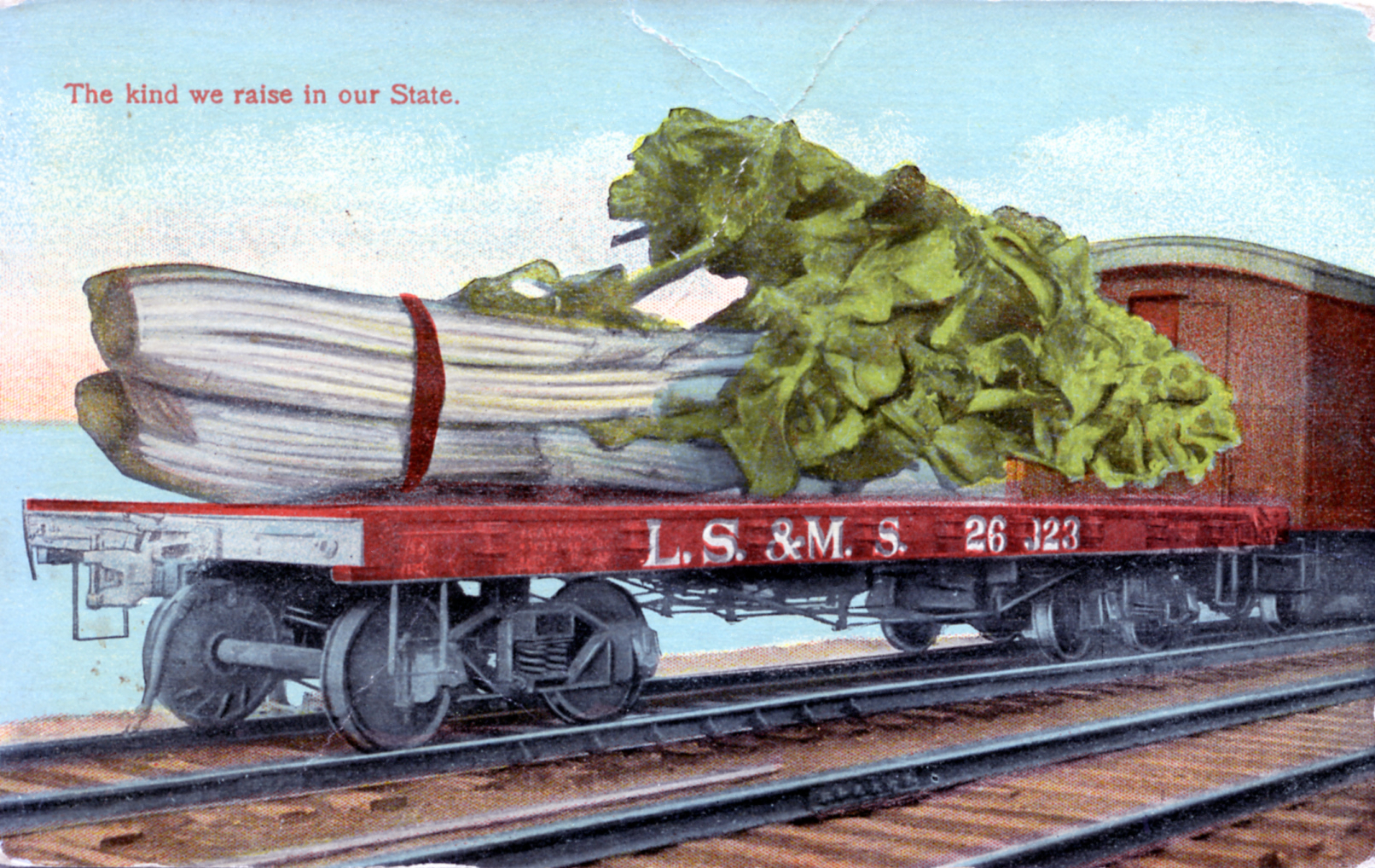 Edward Henry Mitchell (April 27, 1867– October 24, 1932) was owner of the Edward H. Mitchell publishing company that was one of the most prolific postcard publishers on the western coast of the United States. He was based in San Francisco from the late 1890s to the early 1920s.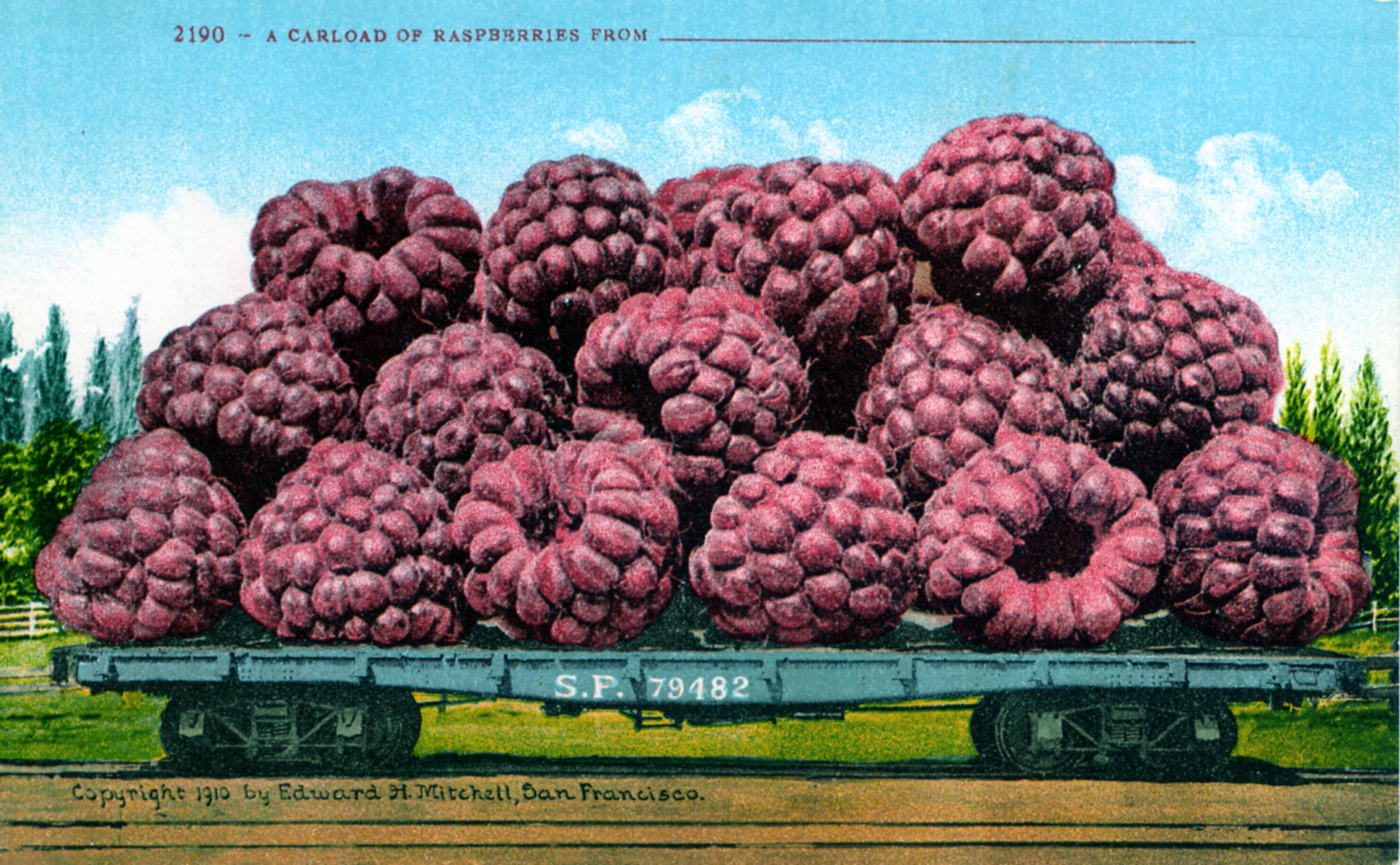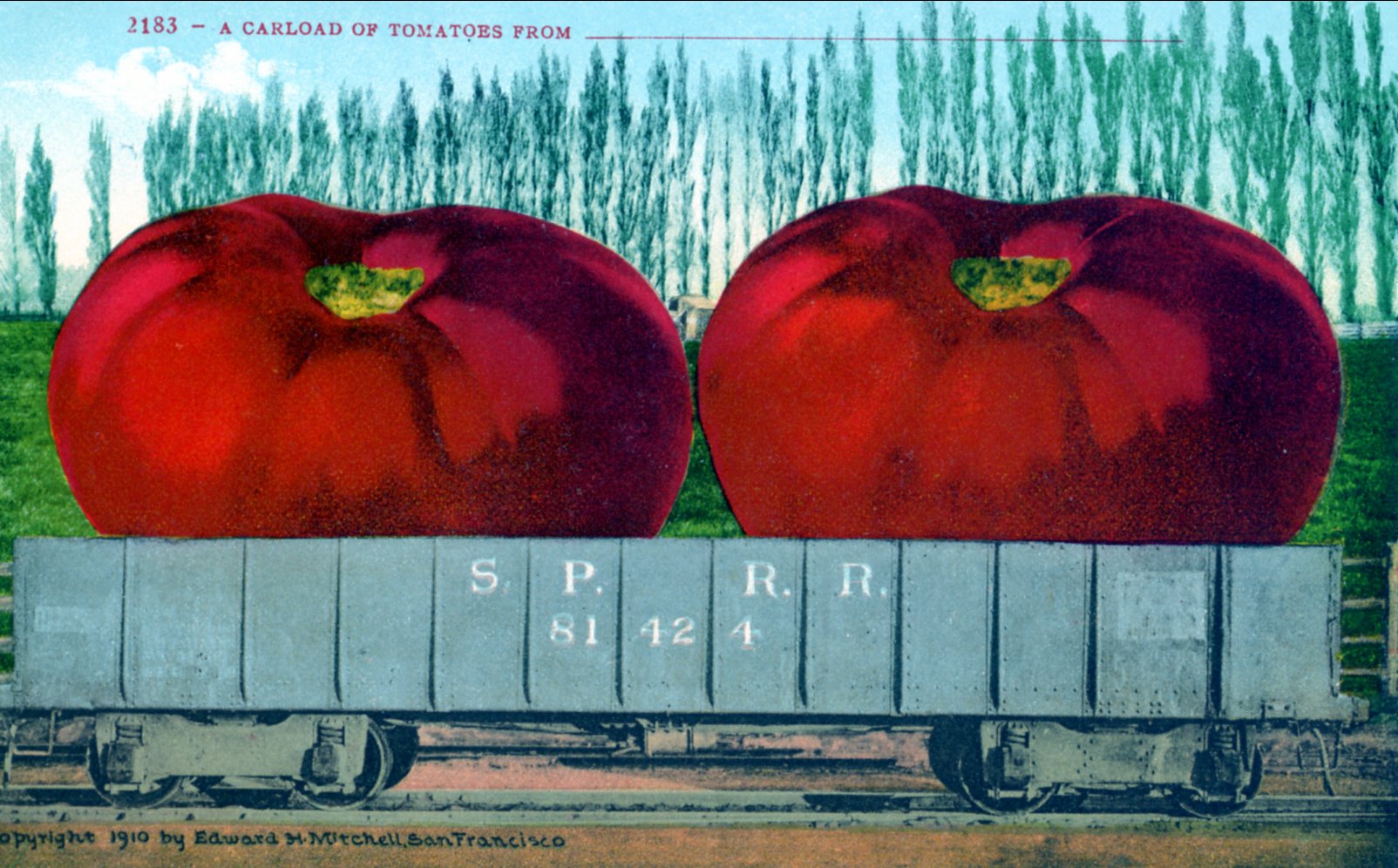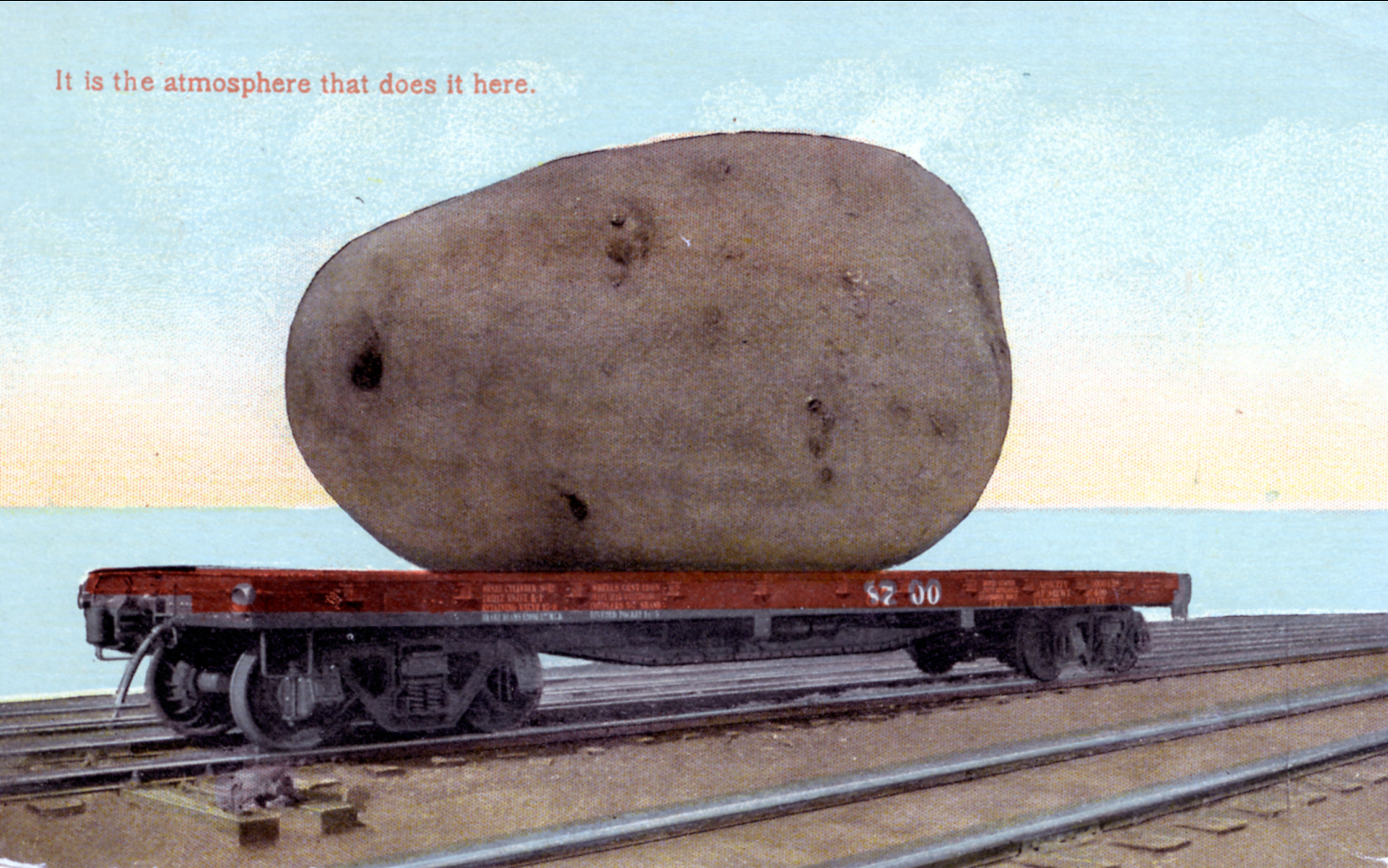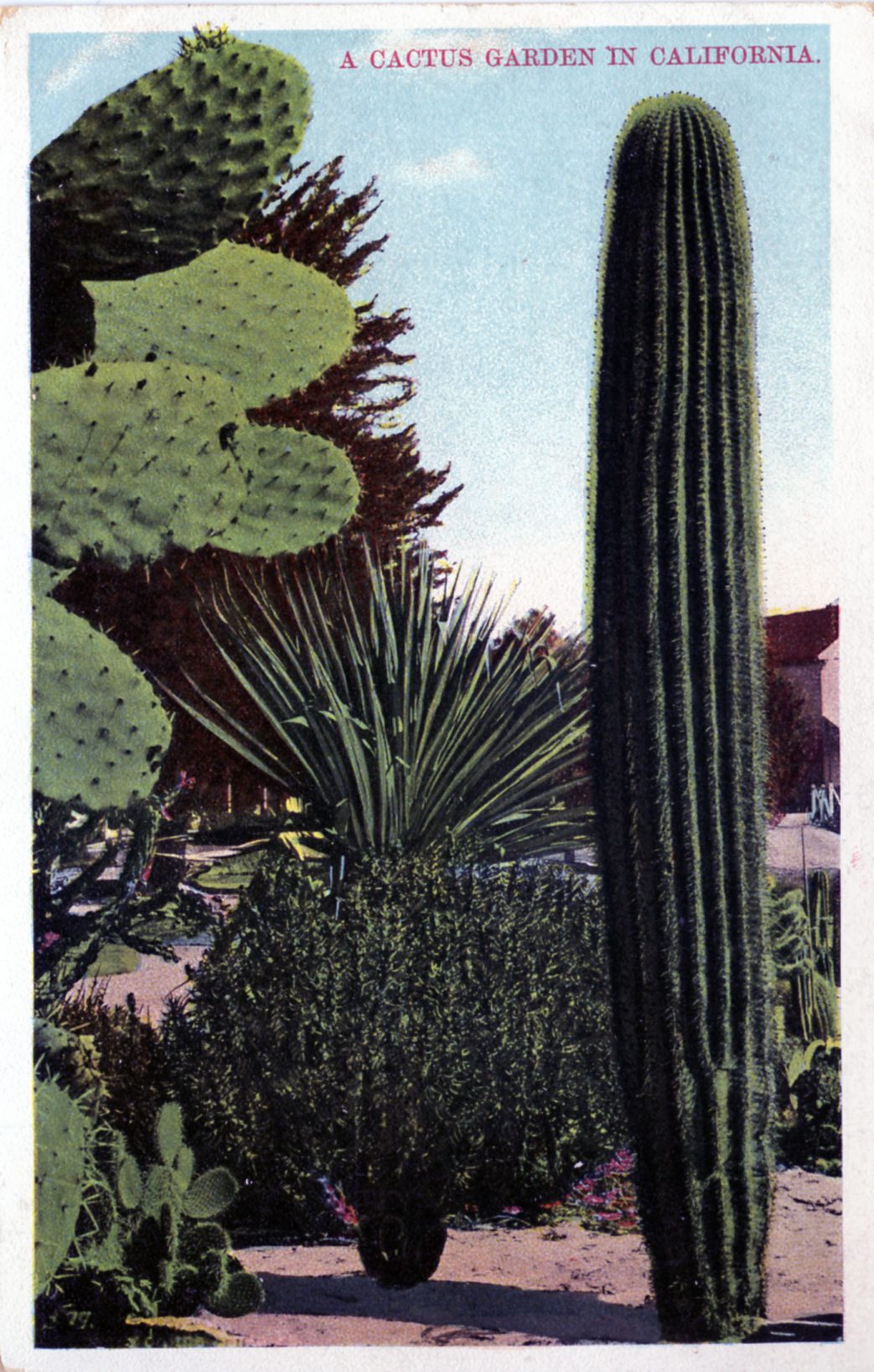 You can buy great postcards to collect and send in our shop.