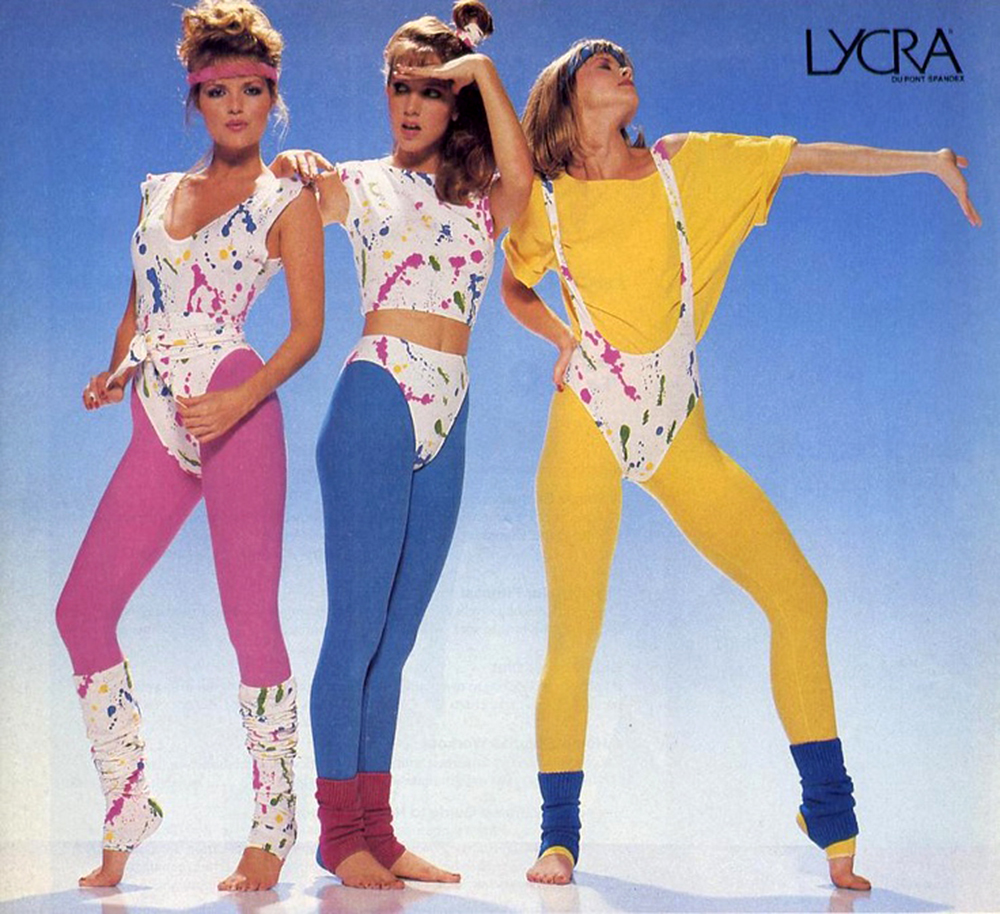 When the fitness craze swept the western world, millions upon millions of Baby Boomers took to the gym… wearing outfits that would be unfathomable today.  No doubt the hot pink spandex leotards were plenty sexy, but perhaps not a fitness style that would hold-up well over time.  You might say it took a decade or so before the ladies learned that going to the gym meant getting sweaty and nasty – not looking like pastel fashion plates.
Time travel back to a Jazzercise class of 1983 and you're liable to see ladies in full makeup wearing uncomfortable (but gorgeous) Lycra leotards with leg warmers (which served zero purpose; a holdover from dance, but not functional in any way for an aerobics workout).  Let's face it, jogging had only been invented a few years prior – we were still on the learning curve for a proper way to dress for an aerobic workout.
So, let's have a look at some fitness fashions from the 1980s, starting with a few pages from a catalog featuring some aerobics attire that would look pretty ridiculous in a current day CrossFit class… but would definitely get the attention of the fellas…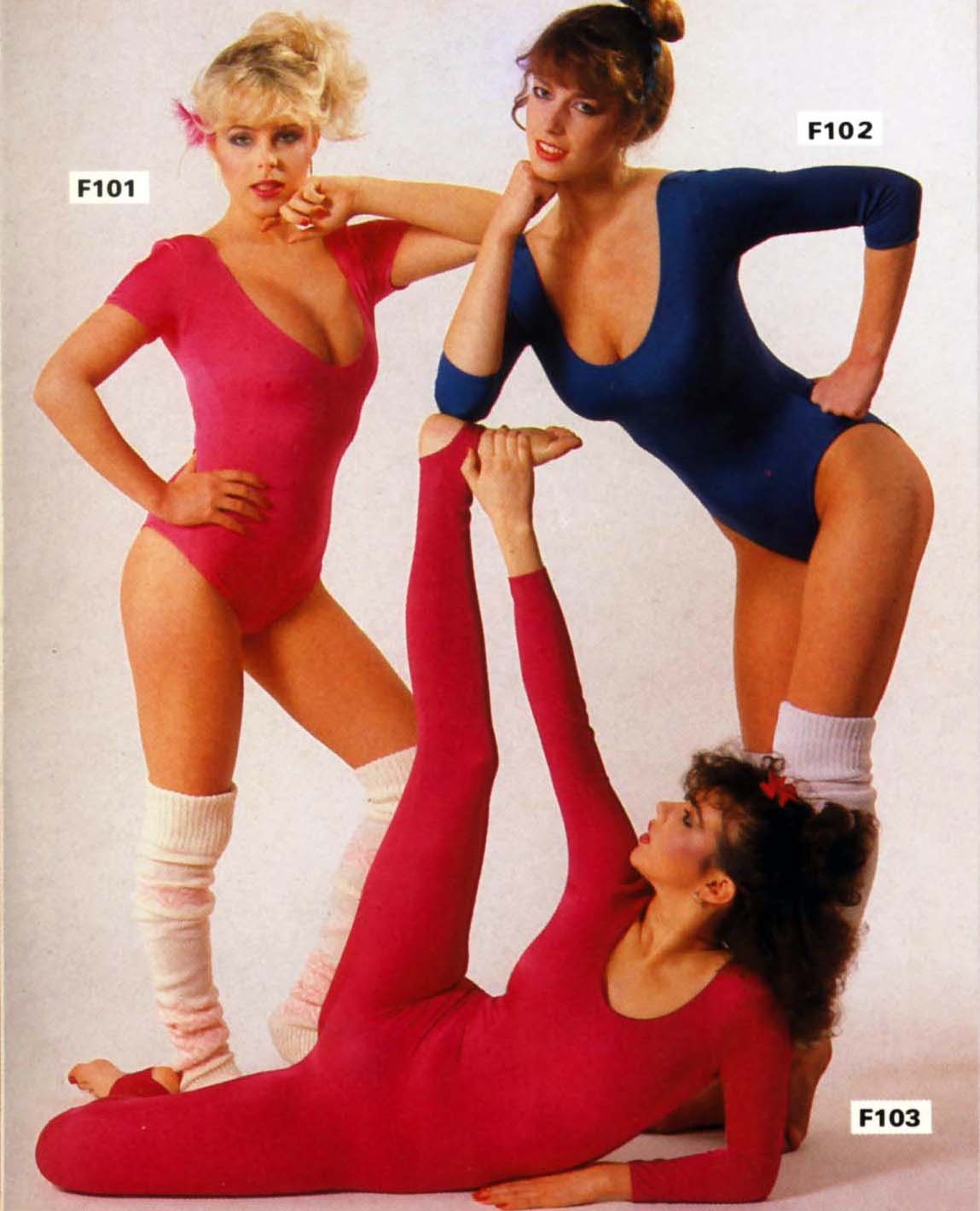 It's like the girl in red is wearing thermal underwear. Can you imagine anything more gross to workout in? Granted, she looks great… but after a long workout, things get ripe.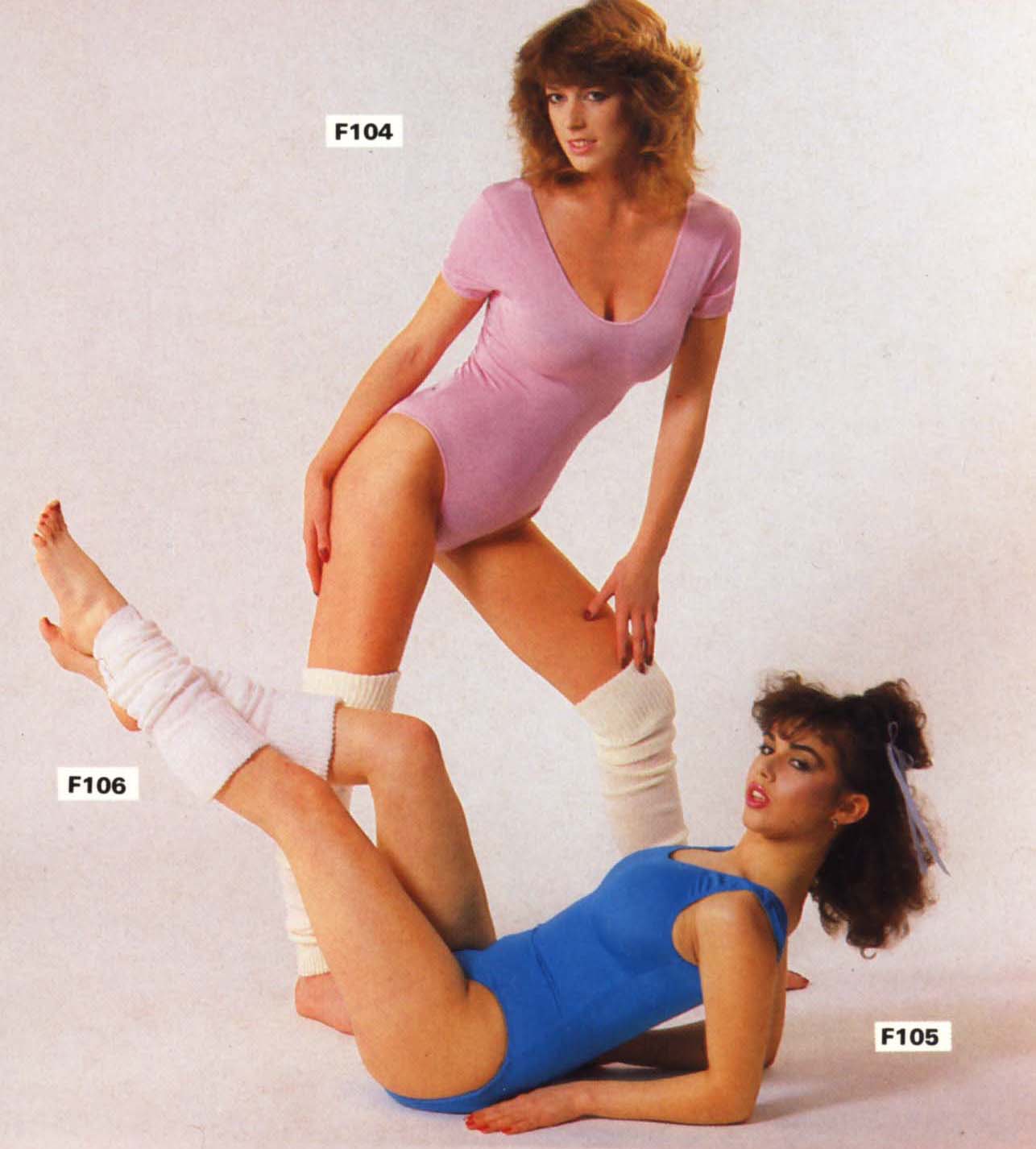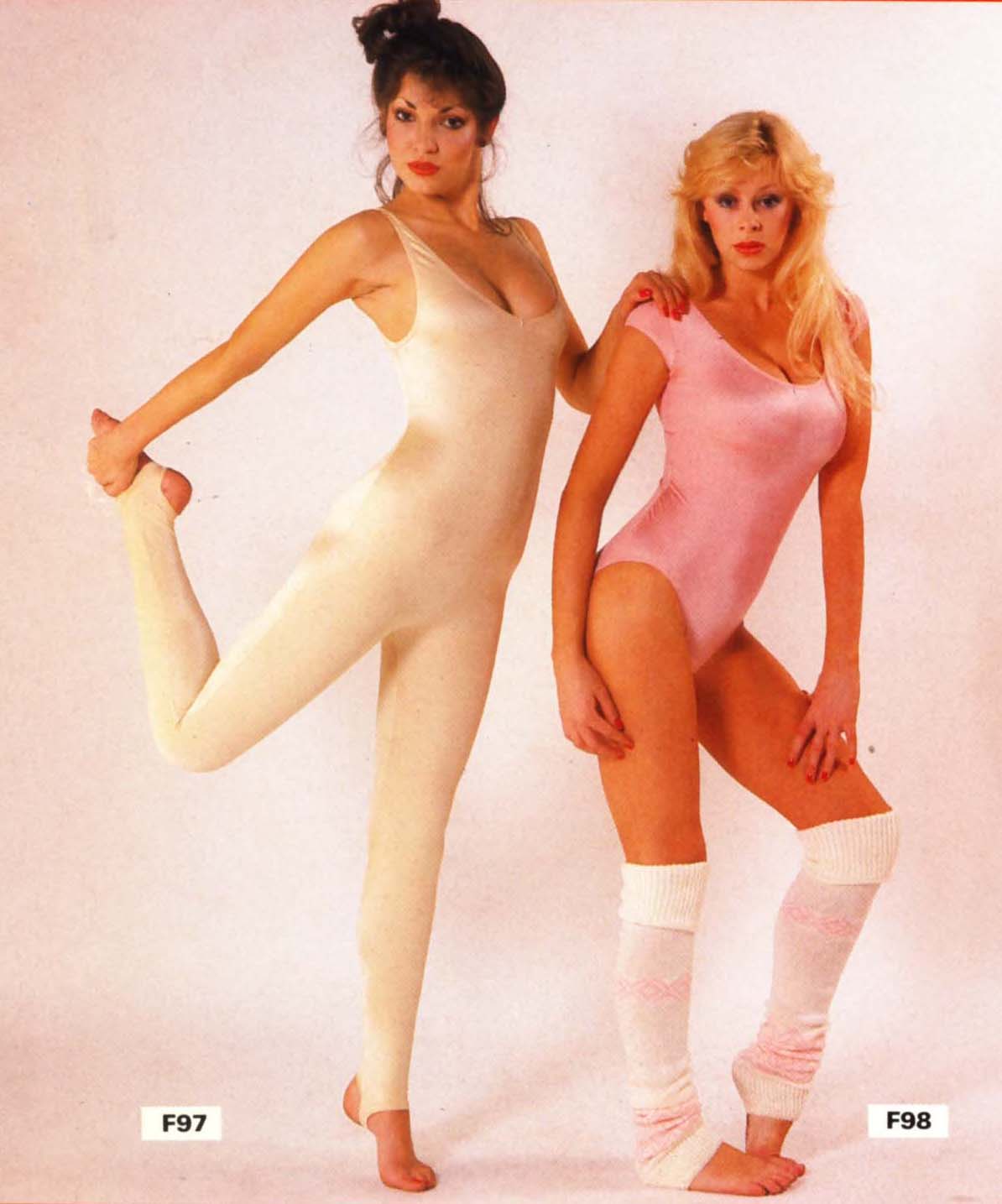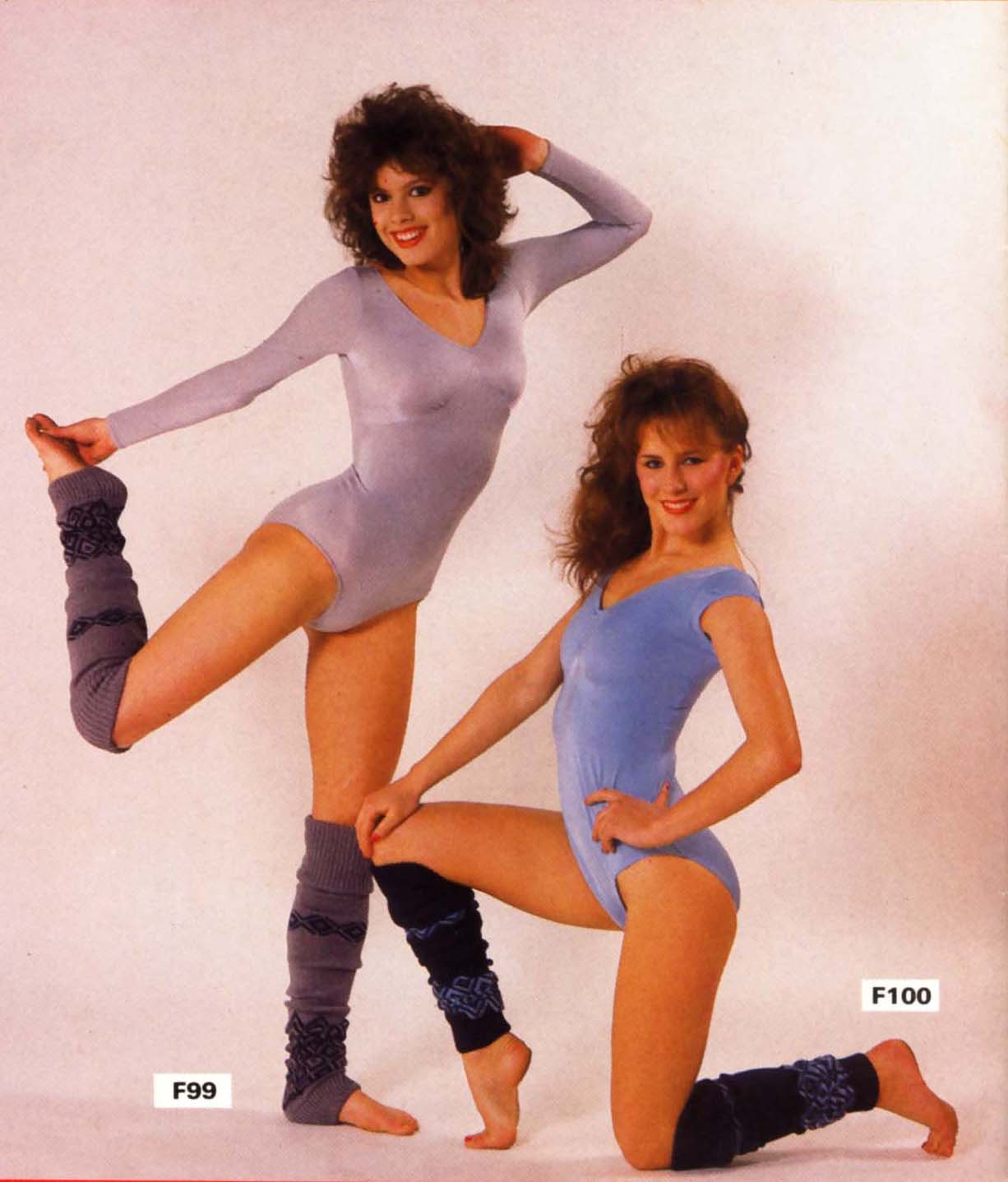 You'll see a wide array of leg warmers in this list.  Certainly after Fame and Flashdance, they were a aerobics fashion requirement.  But the reality is, they made sense for dancers to prevent cramping, but are wholly unnecessary for a nonstop aerobic workout.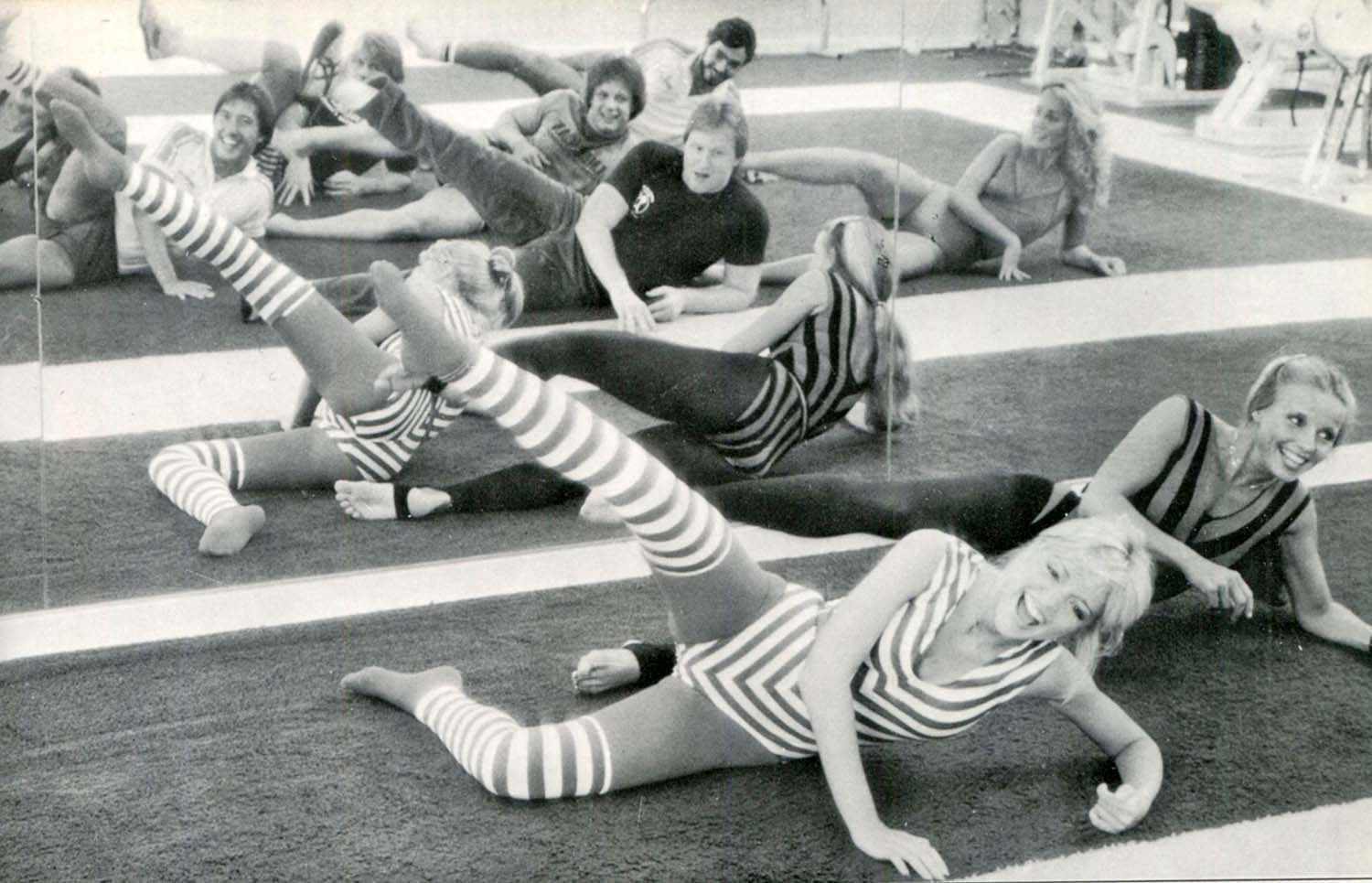 To be honest, ladies looked fabulous in their matching leotards and leg warmers, and I wish these styles would make a full comeback.  Of course, there's probably not a female on the planet that would like to put on one of these outfits to their Cardio Jam.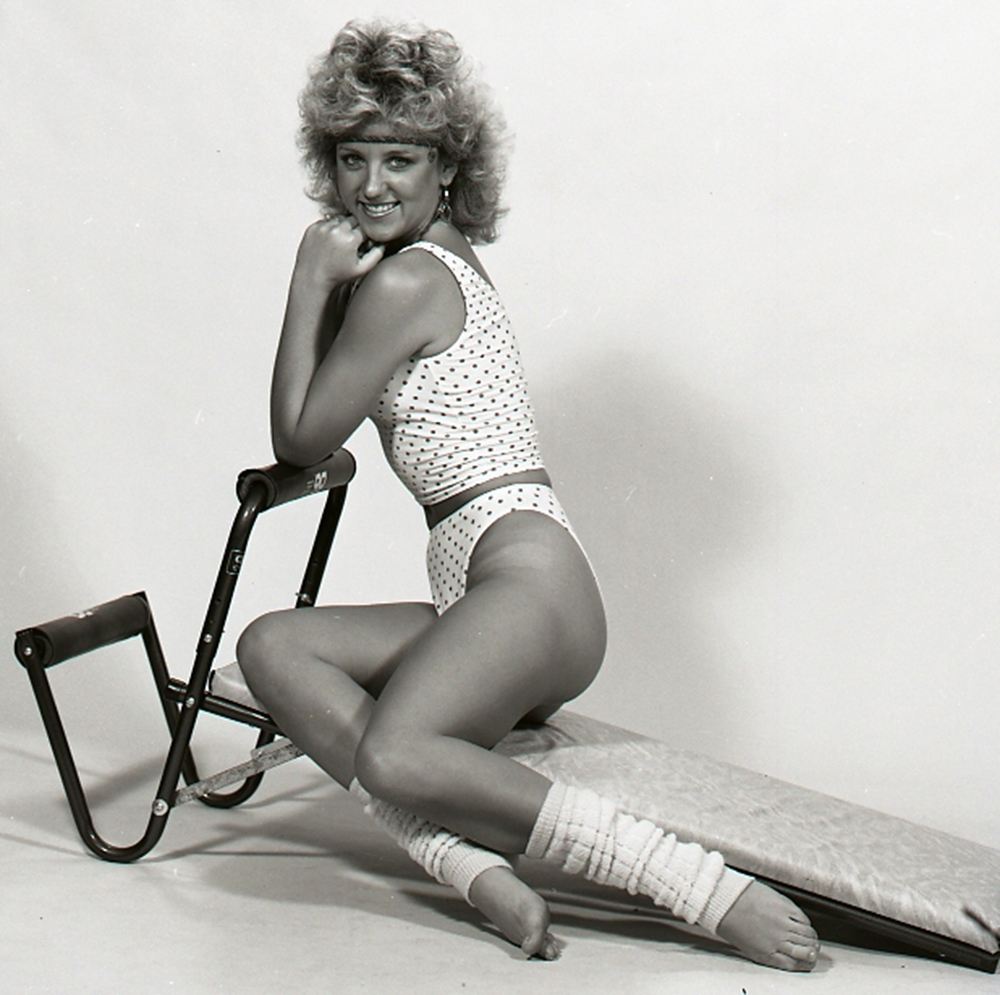 Oh, let's not forget the headbands… nor those "high cut" leotards.  Comfortable for a workout? No.  Adorable?  Yes.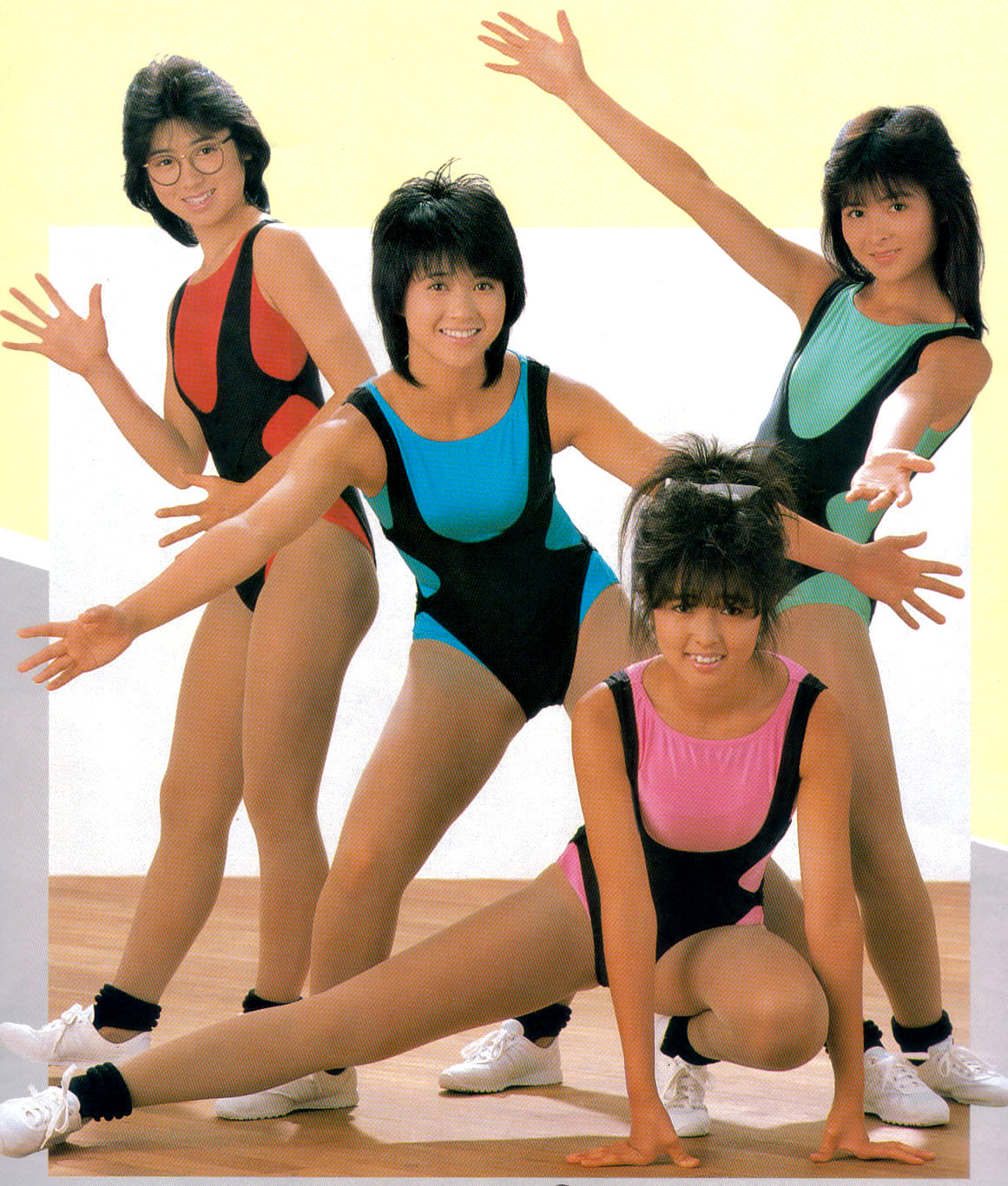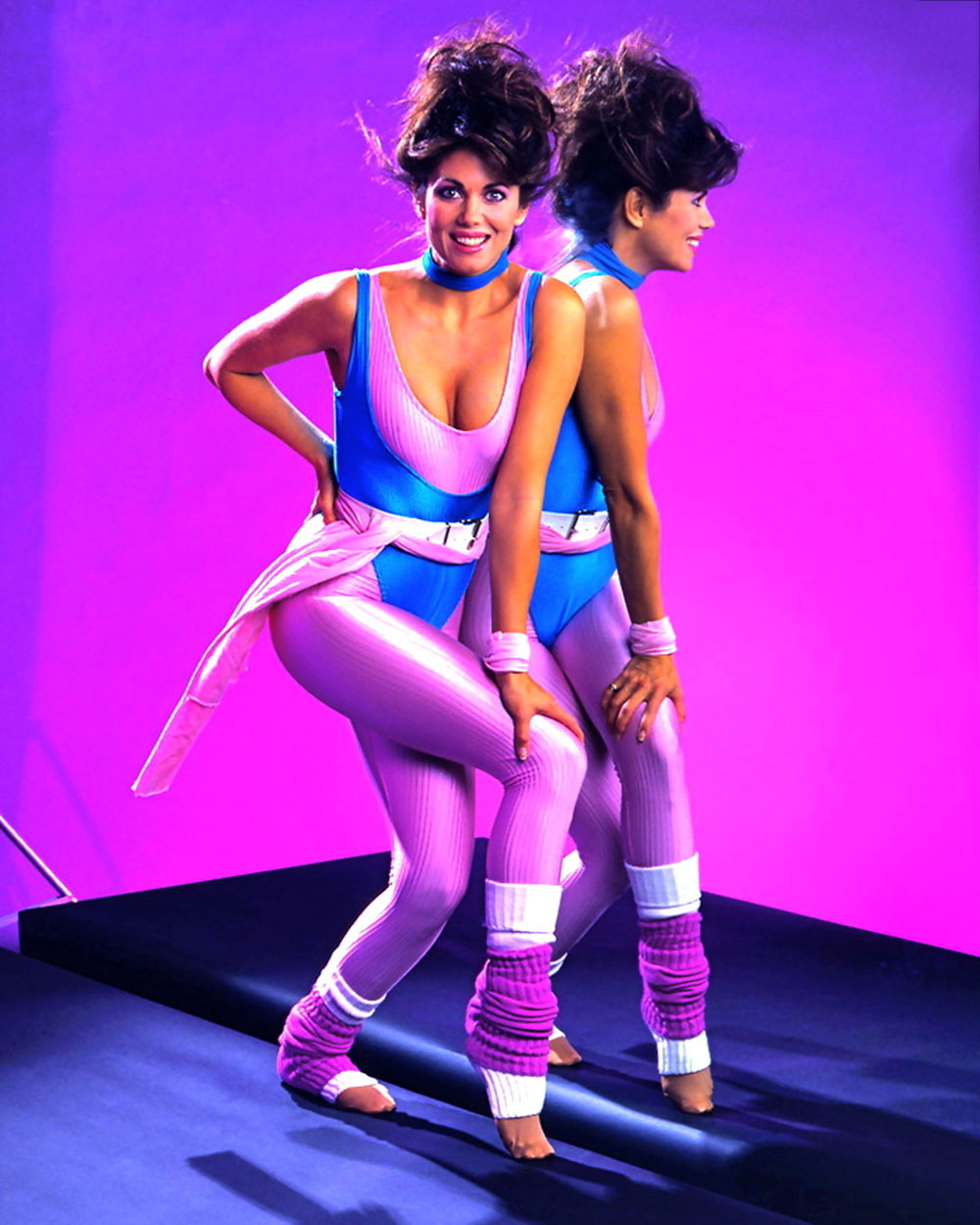 Try wearing this to your next Zumba class.  You'll feel like a hot chaffing mess, but you'll look fabulous.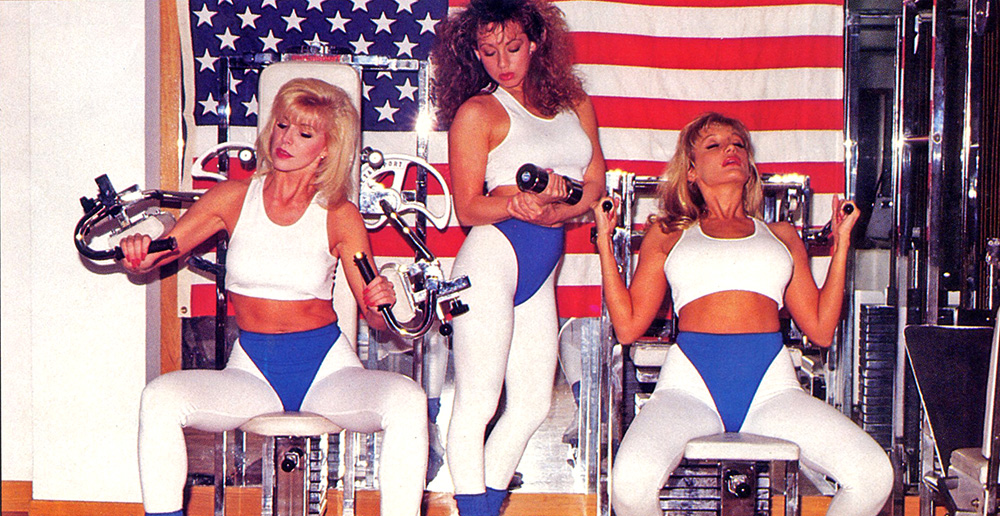 I suddenly feel very patriotic.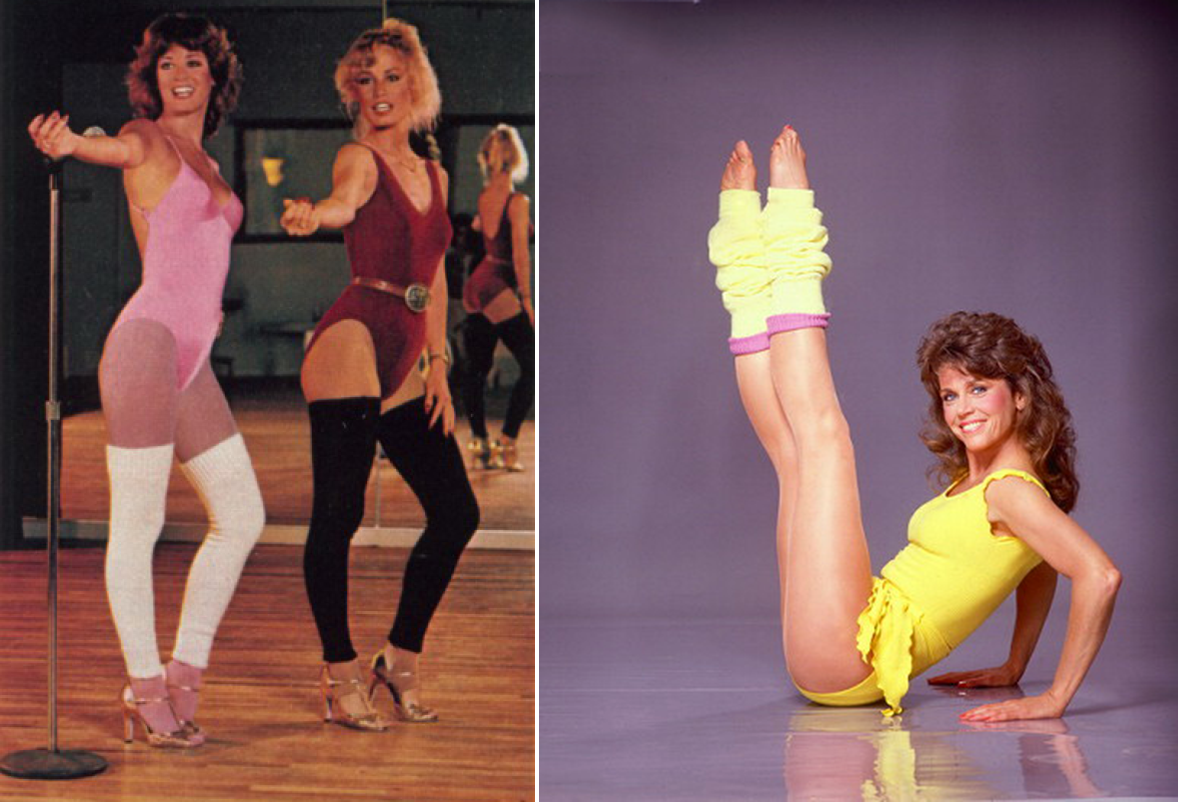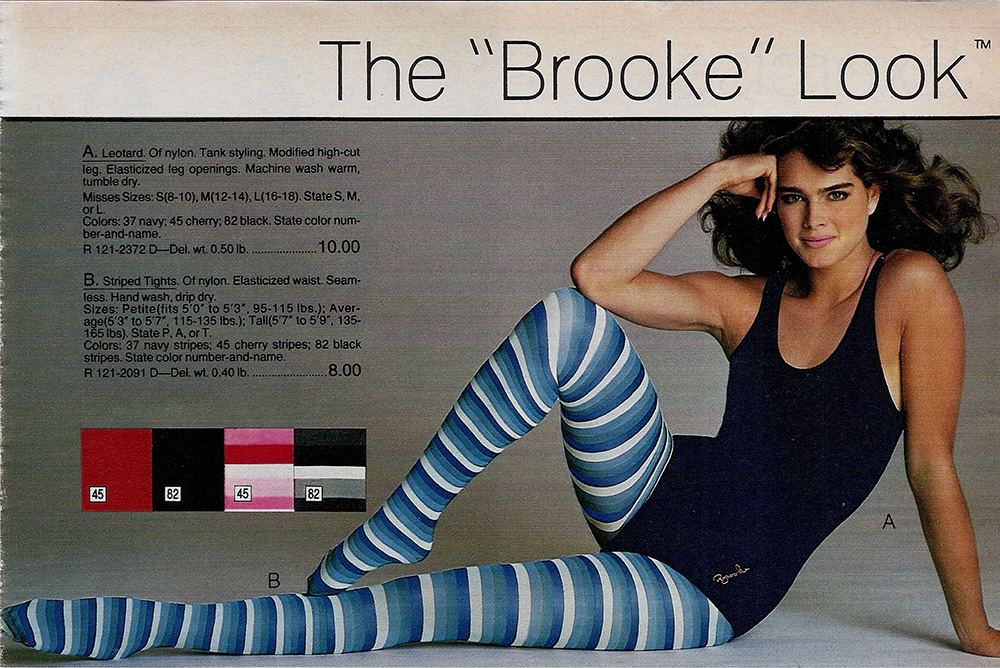 JC Penney Fall-Winter Catalog 1983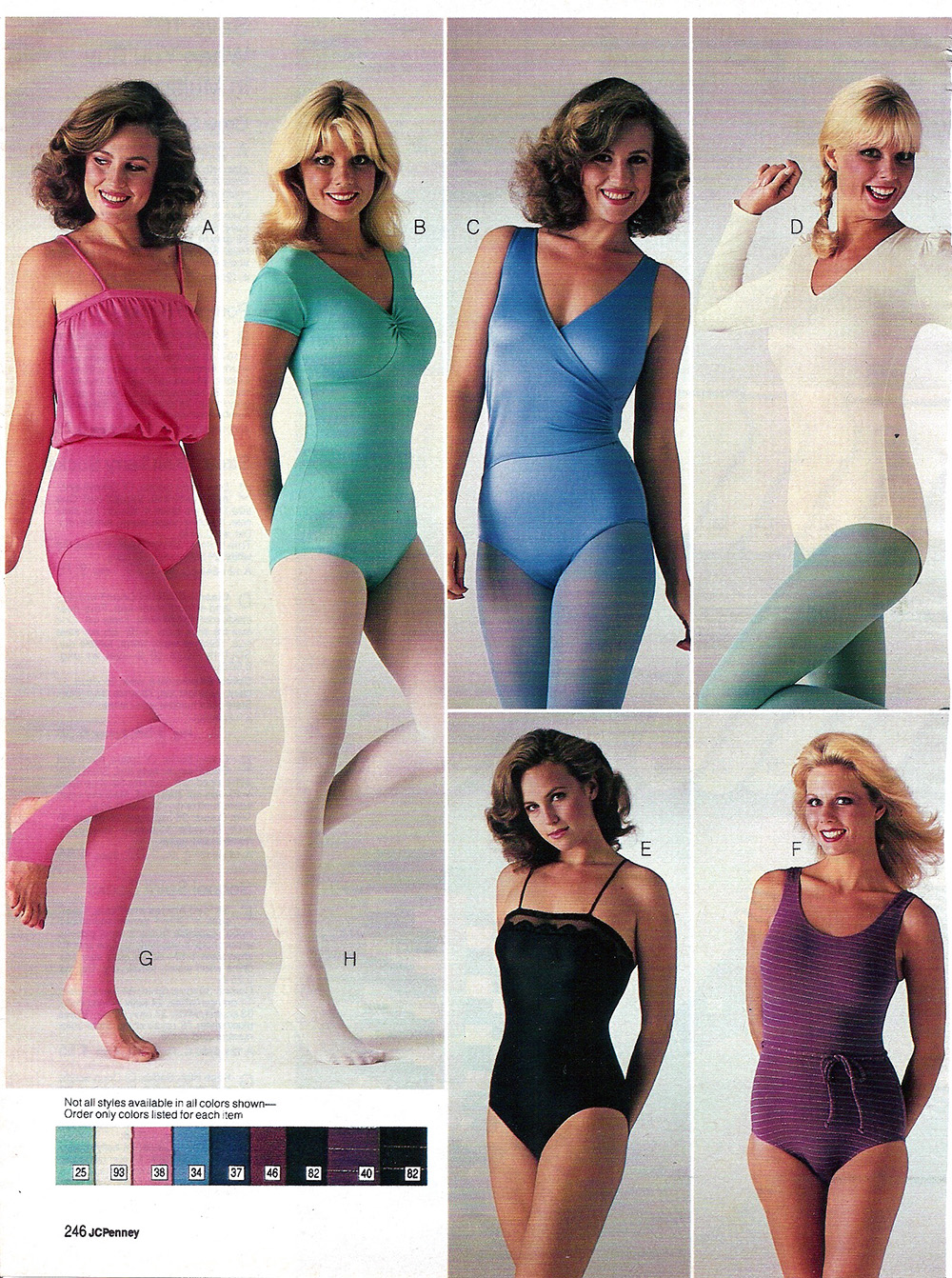 JC Penney Spring-Summer Catalog 1982: These outfits almost look like sleepwear.  They seem appropriate for laying in bed, not to a Kickbox Cardio class.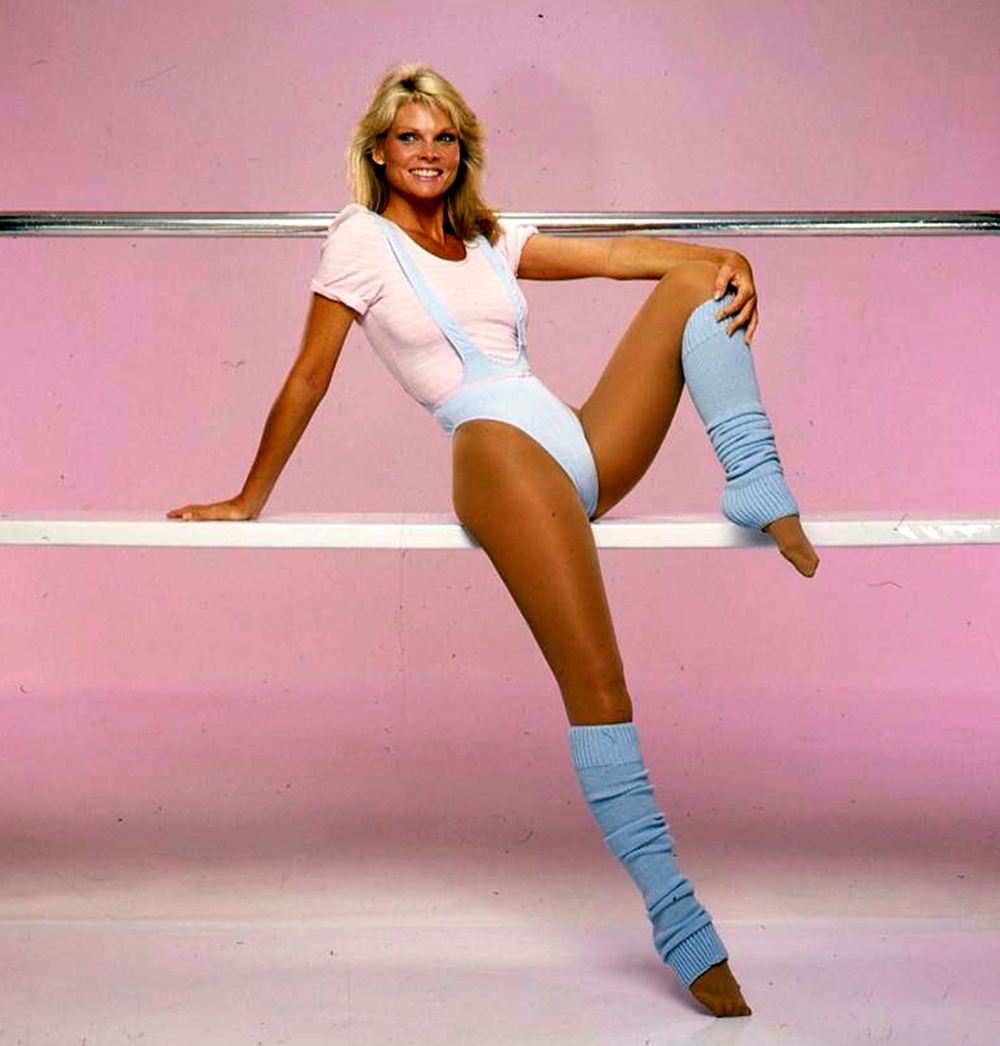 Kathy Lee Crosby models the "high cut" leotard.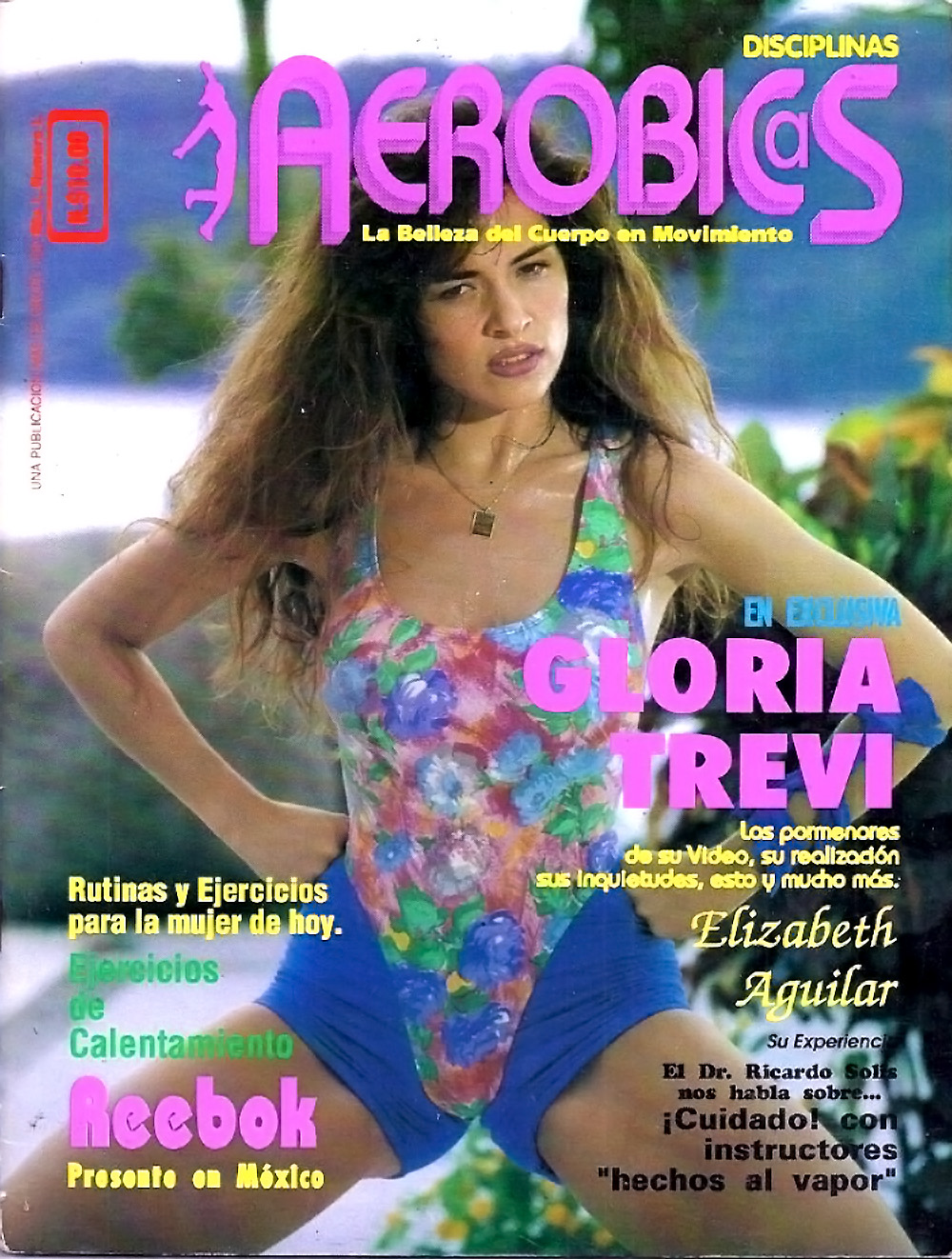 Another high cut leotard… with shorts underneath, looking really, really uncomfortable.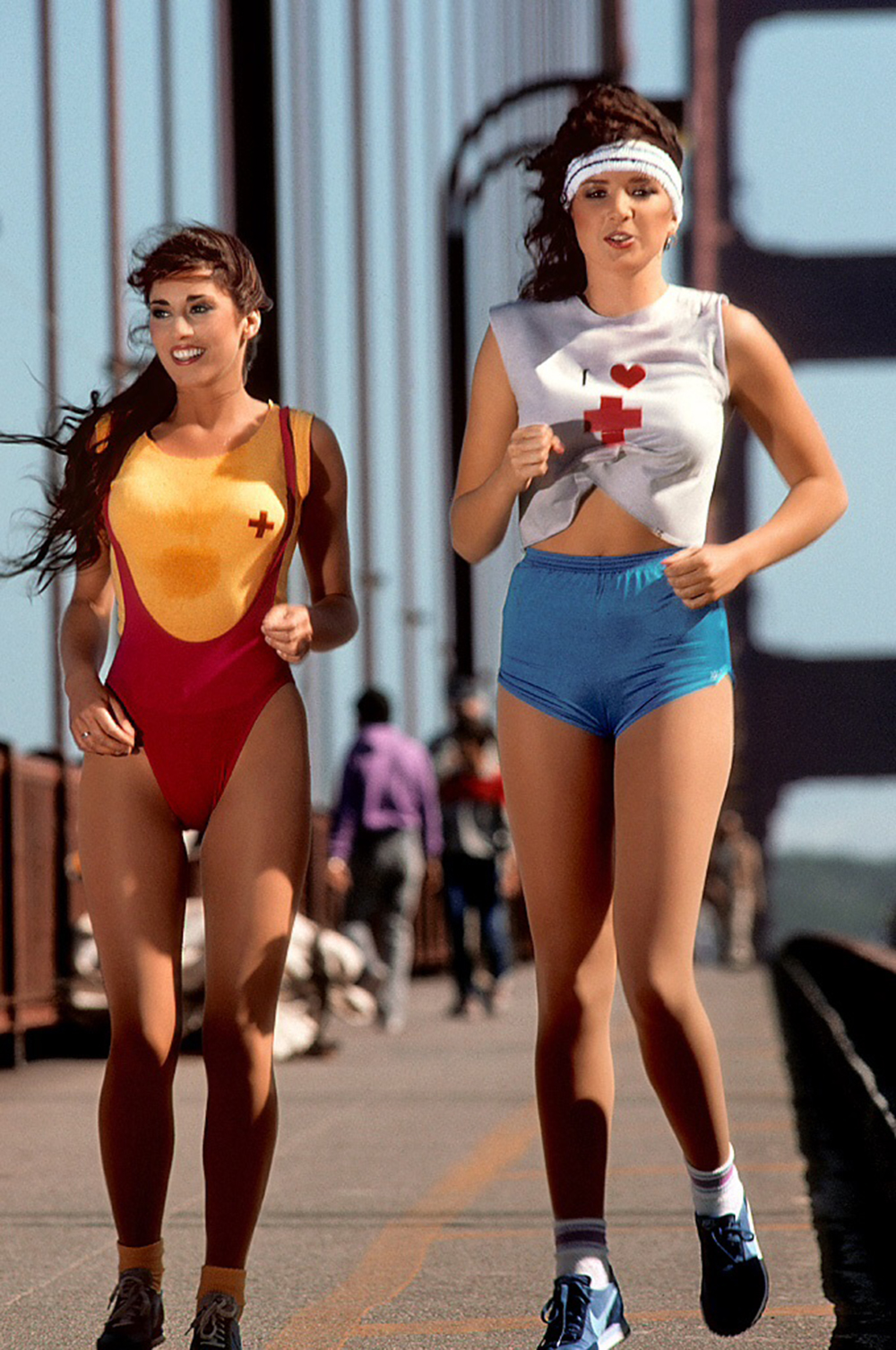 Wearing hosiery with your leotard was, I'm sure, uncomfortable as all get out… but, for admiring bystanders, much appreciated.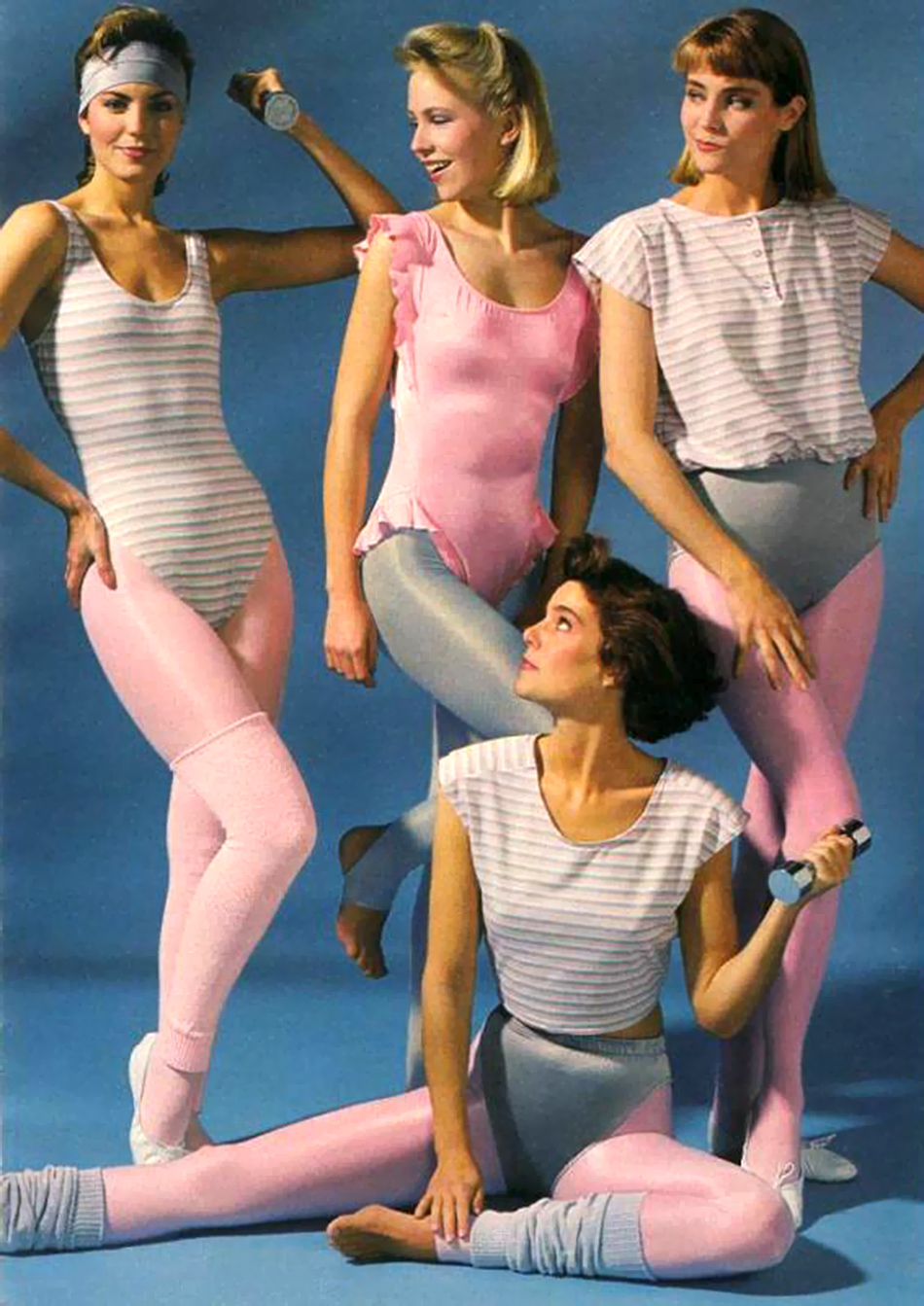 Suffice it to say, Miami Vice colors were "in" at the 80s gym.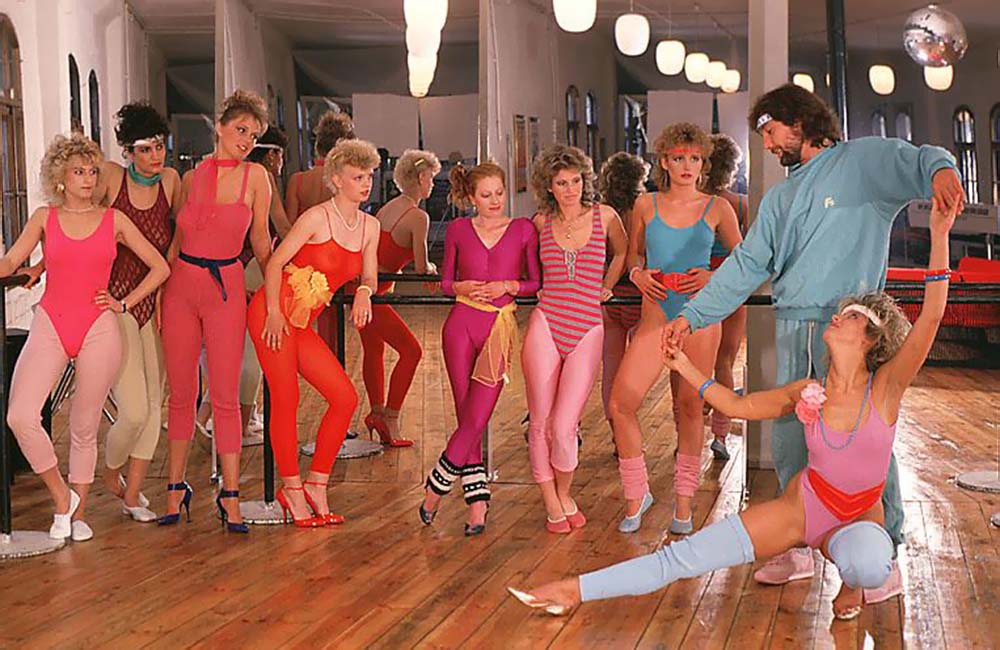 Okay, I think I've made my point: it was style over function in the 1980s.  But even in the 80s, wearing high-heels was a bit extreme.
I think it's safe to say, 1980s aerobics fashion for women had a singular purpose in mind – and it wasn't to get a heavy calorie-burning workout.  I'll let this final photograph provide the answer.