Last year we brought you 12 Terrifically Awful Christmas Album Covers; well, enjoy another round of what will surely be a holiday tradition at Flashbak.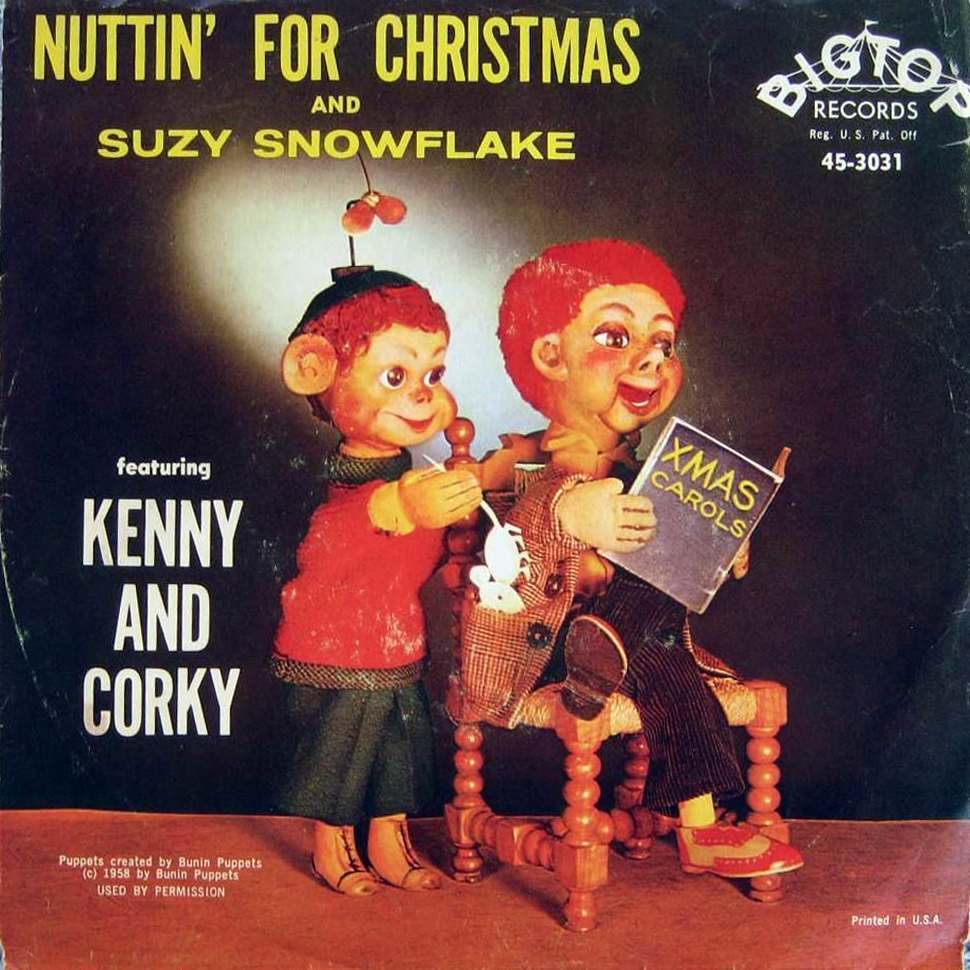 Kenny and Corky are the stuff of nightmares.   The dead mouse being slipped into the pocket is a nice touch to an already troubling scene.
Speaking of creepy…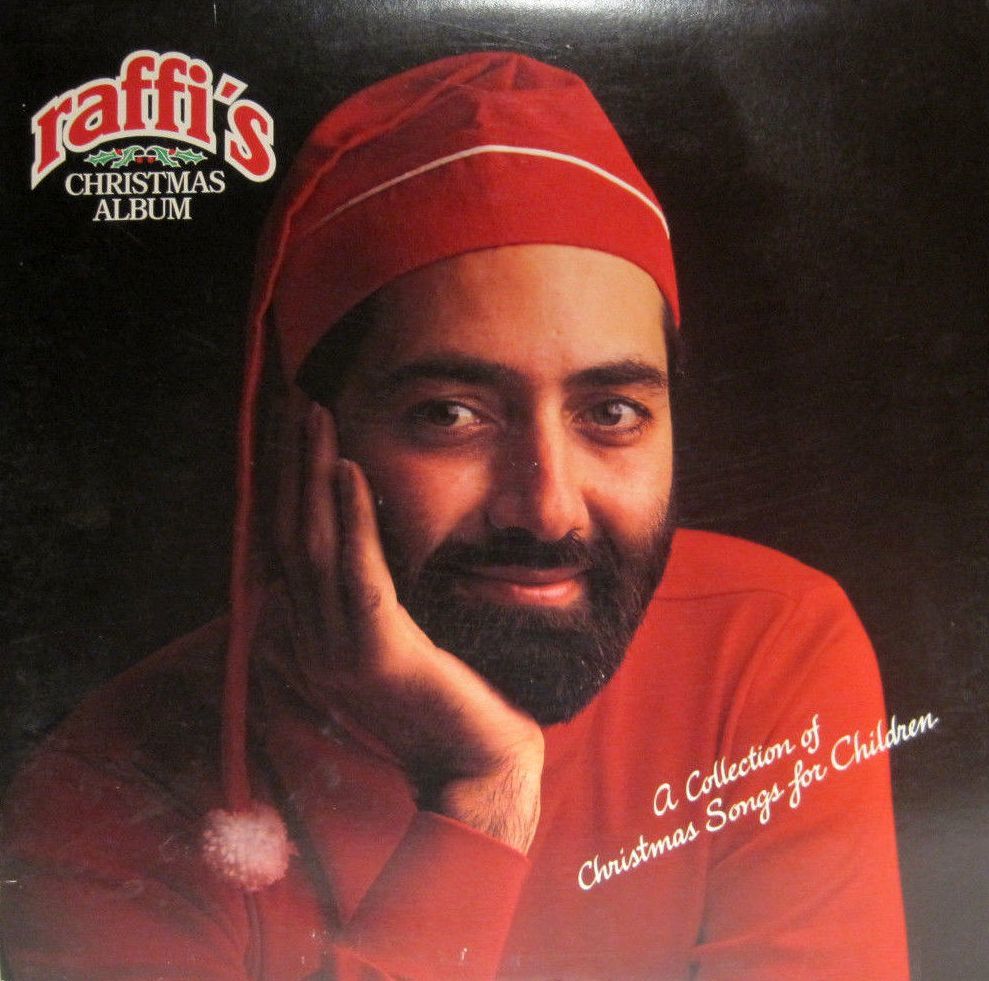 Imagine seeing this at your bedside when you wake up Christmas morn,  (shudder)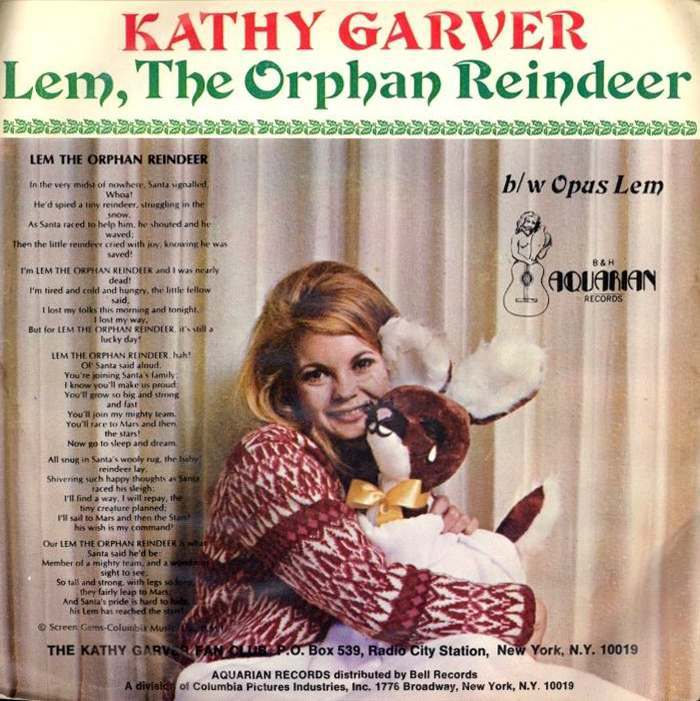 "I'm Lem the Orphan Reindeer and I was nearly dead!
I'm tired and cold and hungry, the little fellow said,
I lost my folks this morning and tonight I lost my way."
And there's a whole bit about going to Mars.(?)  A valiant effort to create something like "Rudolph" and collect vast stacks of cash.  Unfortunately, it was not to be.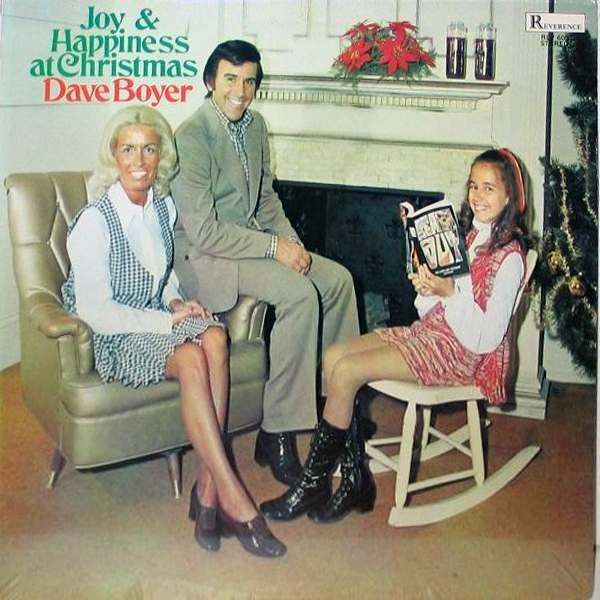 I don't need to tell you that your wife with fake tan and your crummy living room shouldn't be on the cover of your album; clearly, this wasn't conveyed to Dave Boyer.  For the curious, his daughter is holding "Reach Out" a hip version of the New Testament.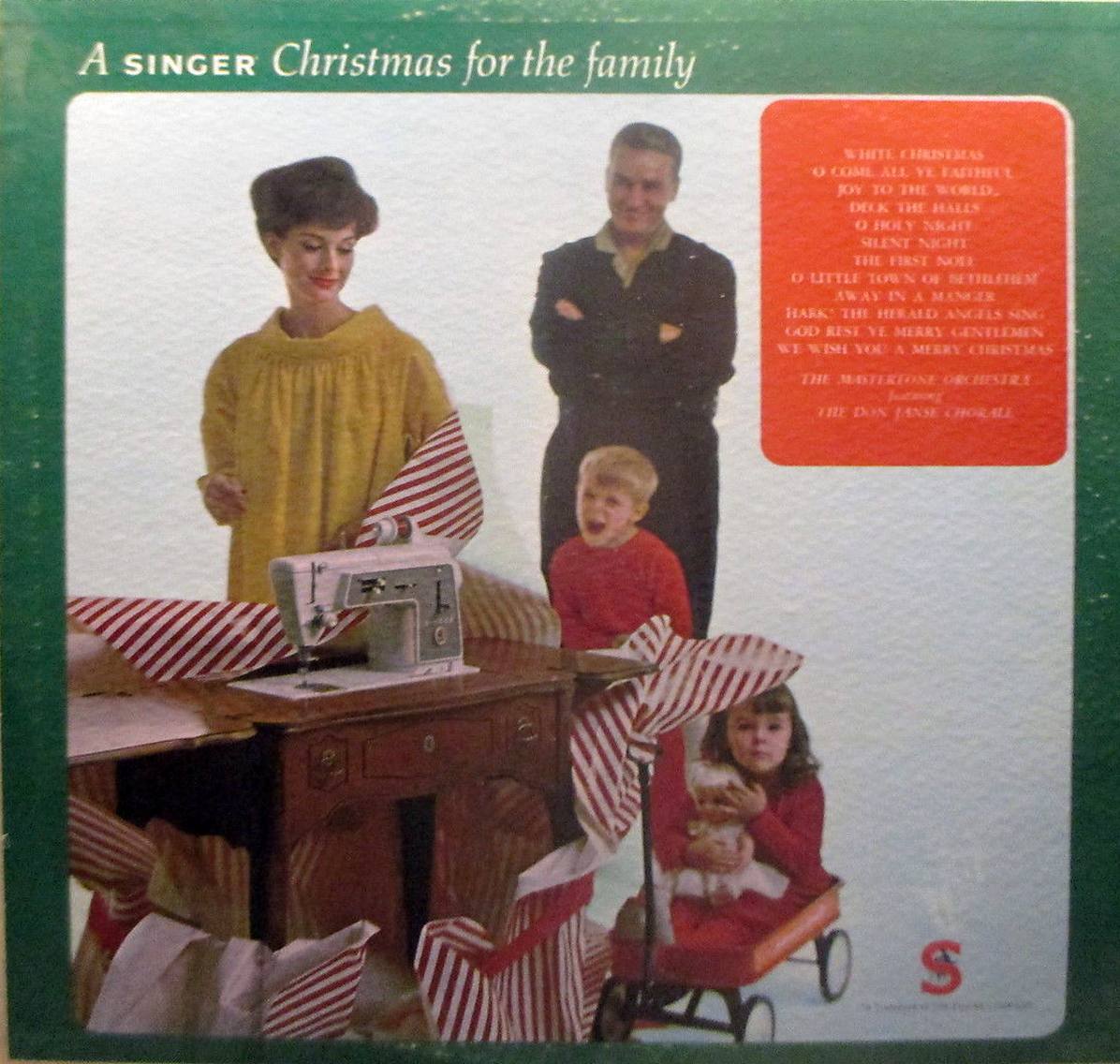 I find it odd that there exists a Singer Sewing Machine record.  How quaint that the dad is so proud to bestow this machine to his lovely wife (wait till she sees the ironing board and apron he got her!).  Meanwhile, the son shouts obscenities while his daughter cowers in fear.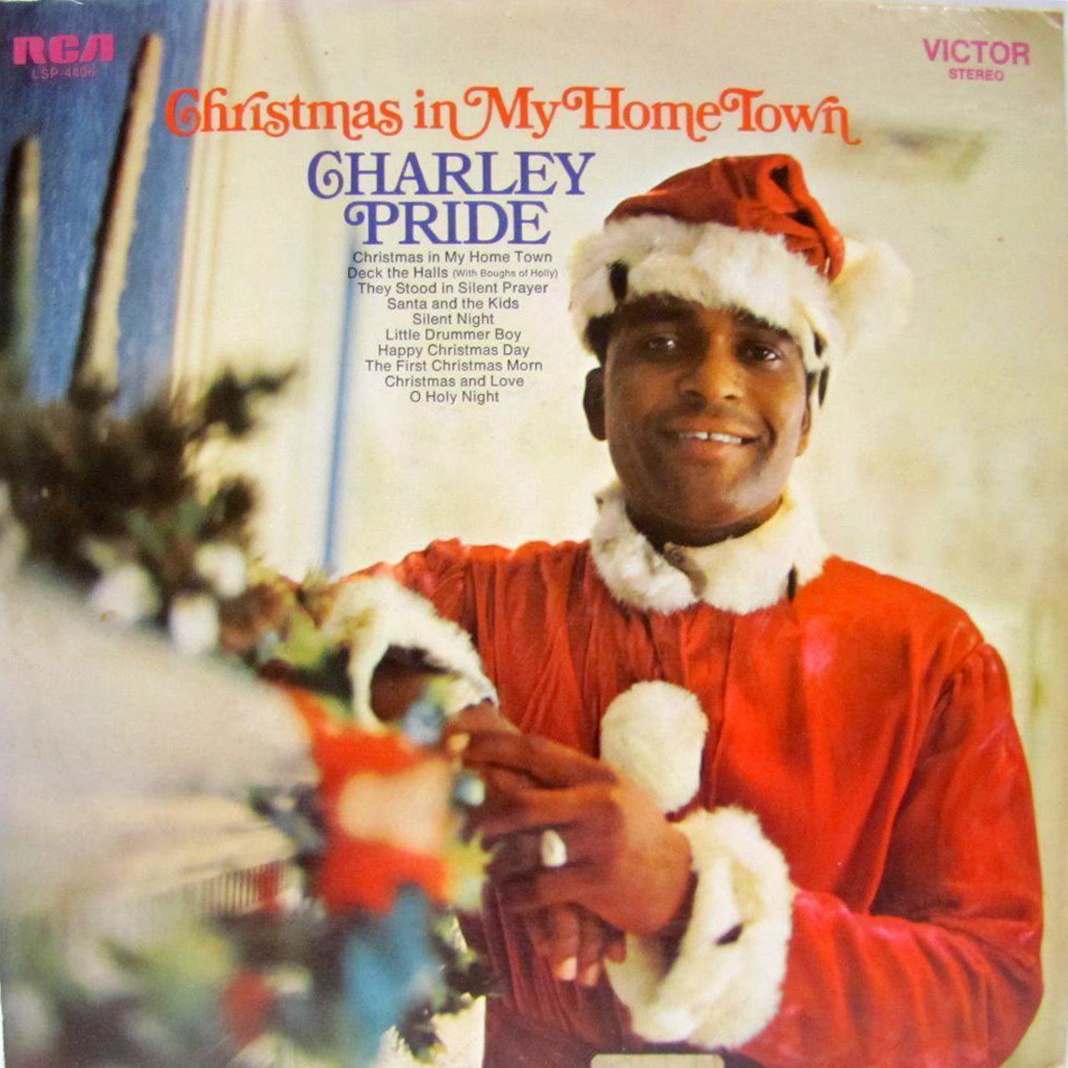 Charlie looks really, really uncomfortable in that getup.  Oh well, it pays the bills.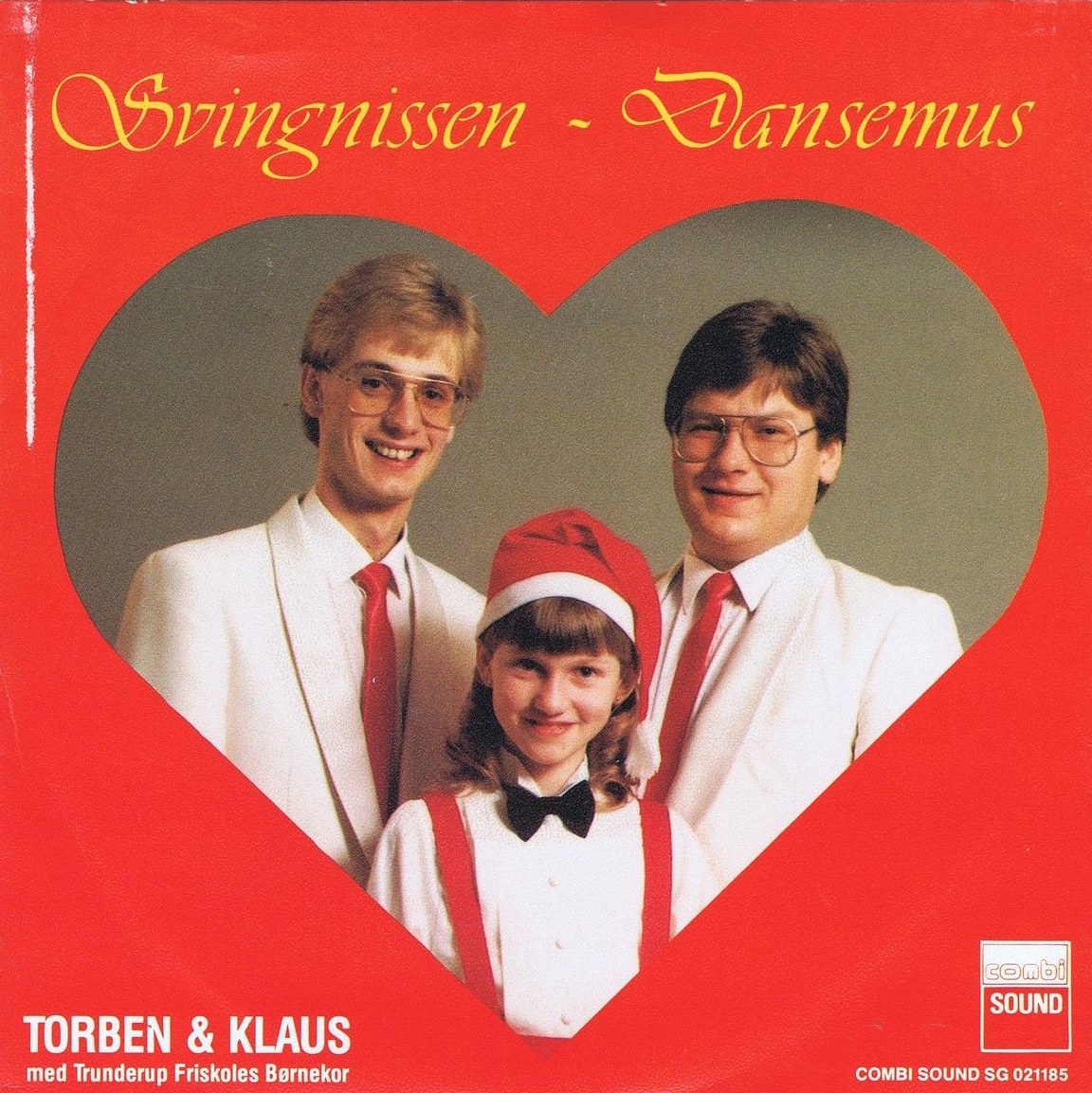 Where's mom, you ask?  Look into that girl's eyes – the eyes of the purest evil – and you'll have your answer.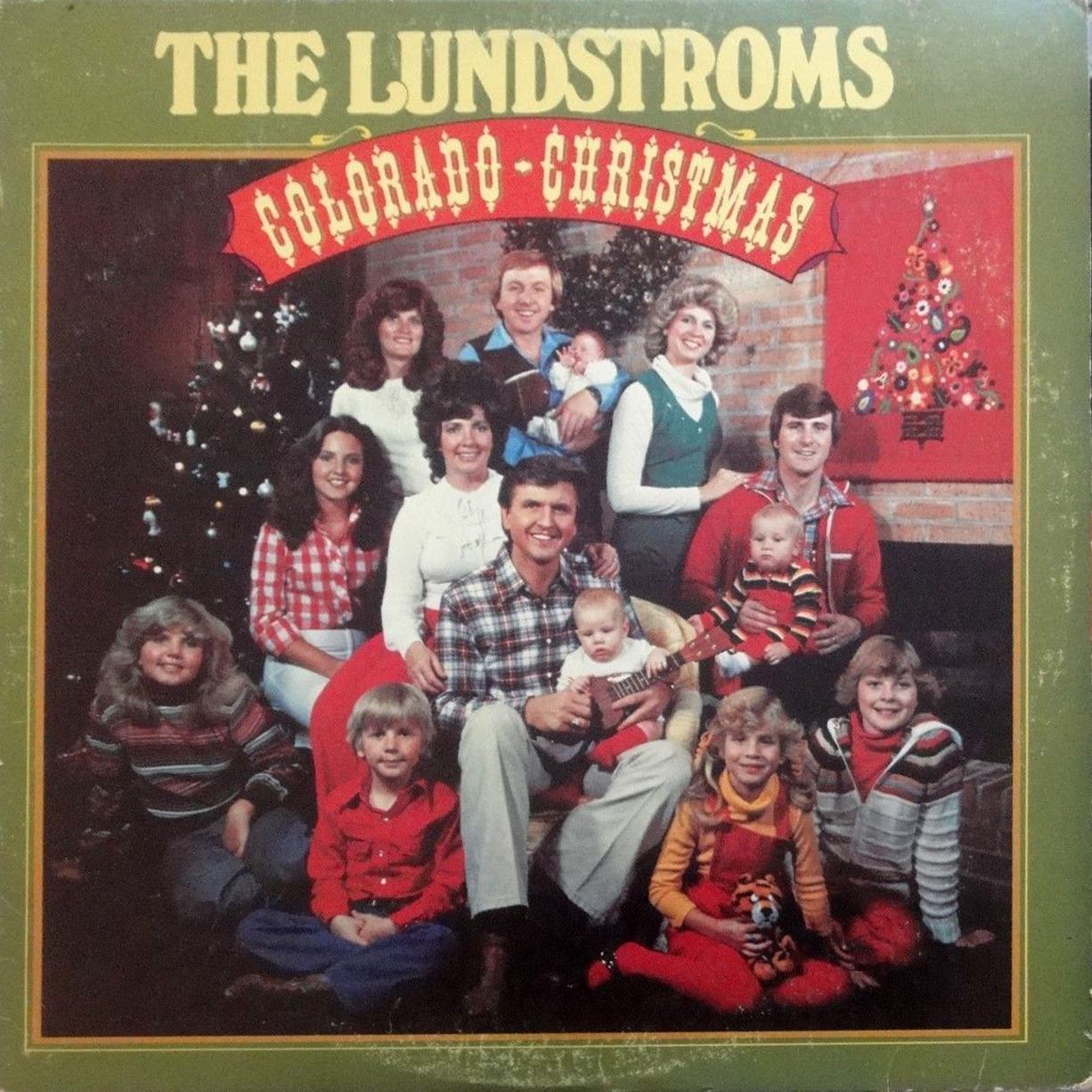 We've all had bad family photos.  Fortunately, most of us didn't have those photos wind up on an album cover!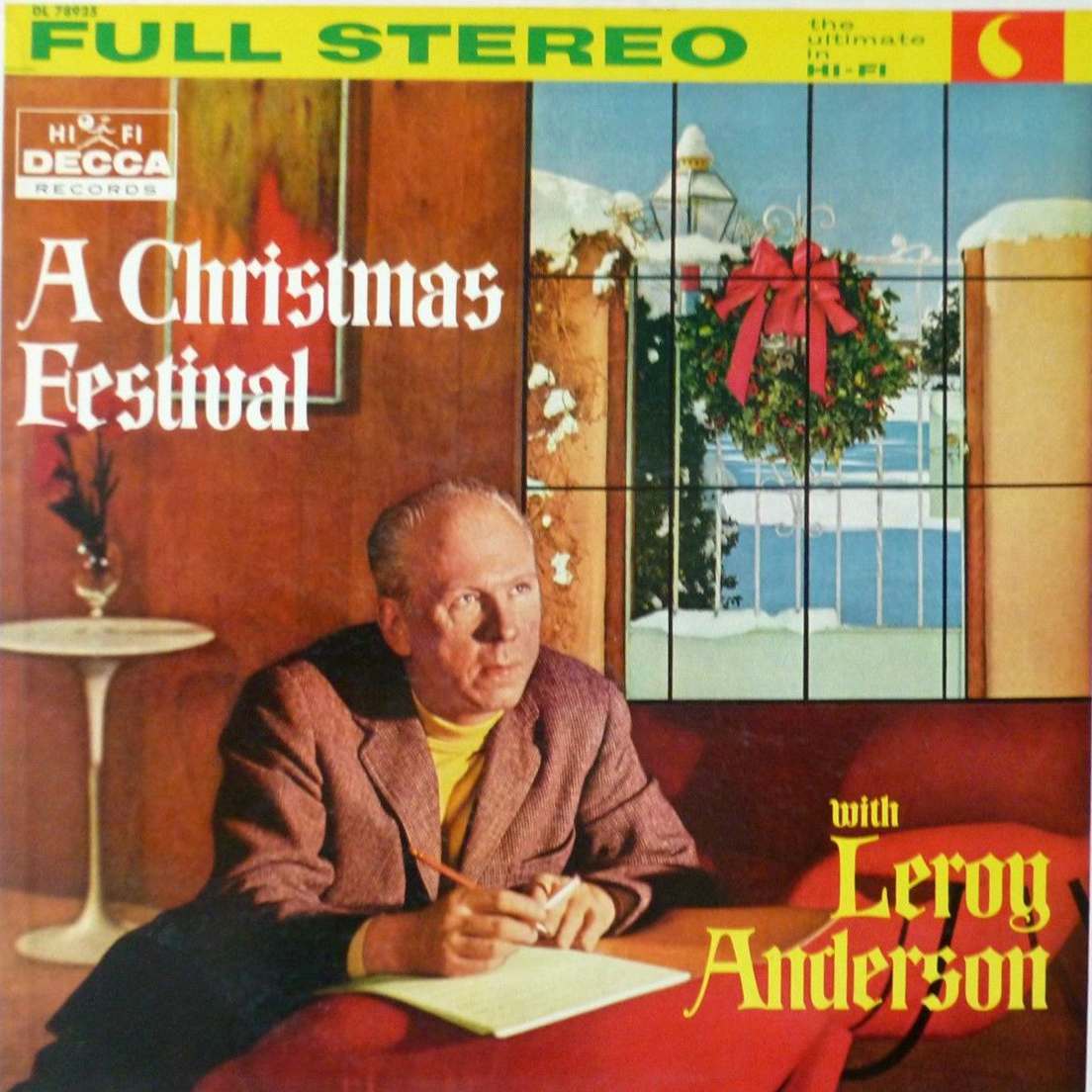 This looks nothing at all like a festival.  This is an old man taking notes…. perhaps they should have researched the term "festival" a bit more.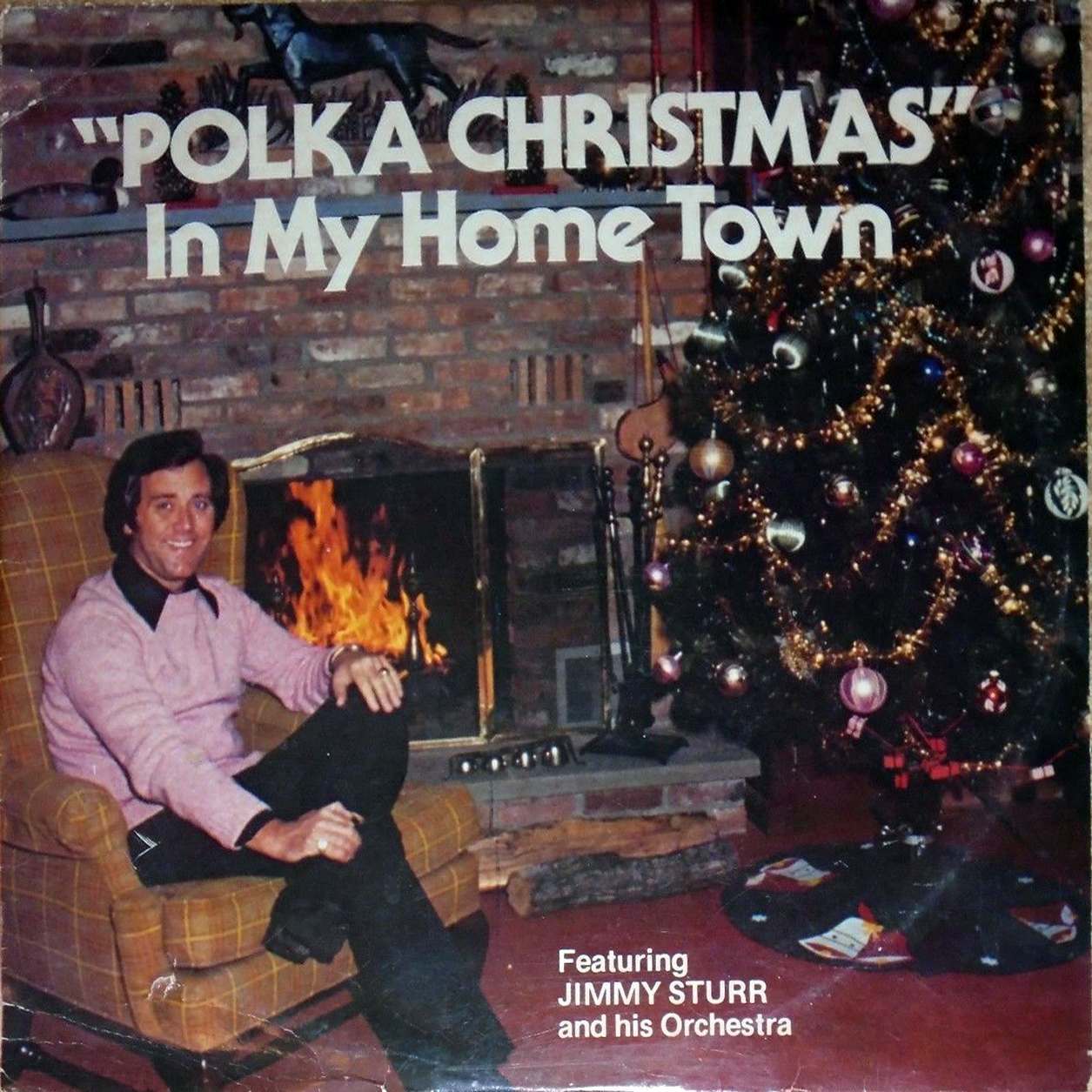 Whether it's disco or Christmas carols, music is always made worse by polka.  Let's hope Jimmy's accordion is on the fire.
Want to create a Christmas album cover for under five pesos?  This is what you get.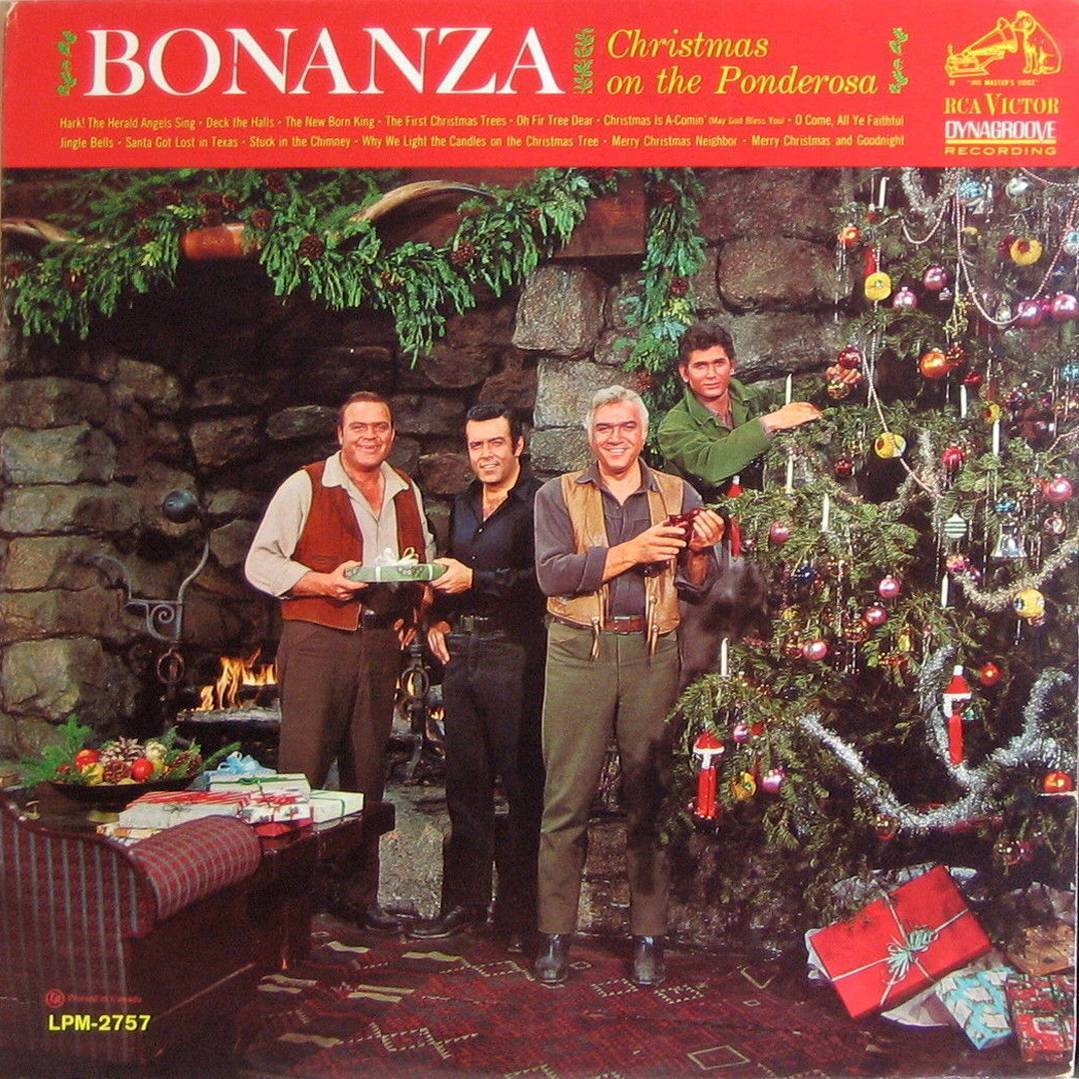 For those gluttons for punishment, I give you Michael Landon singing "Santa Got Lost In Texas".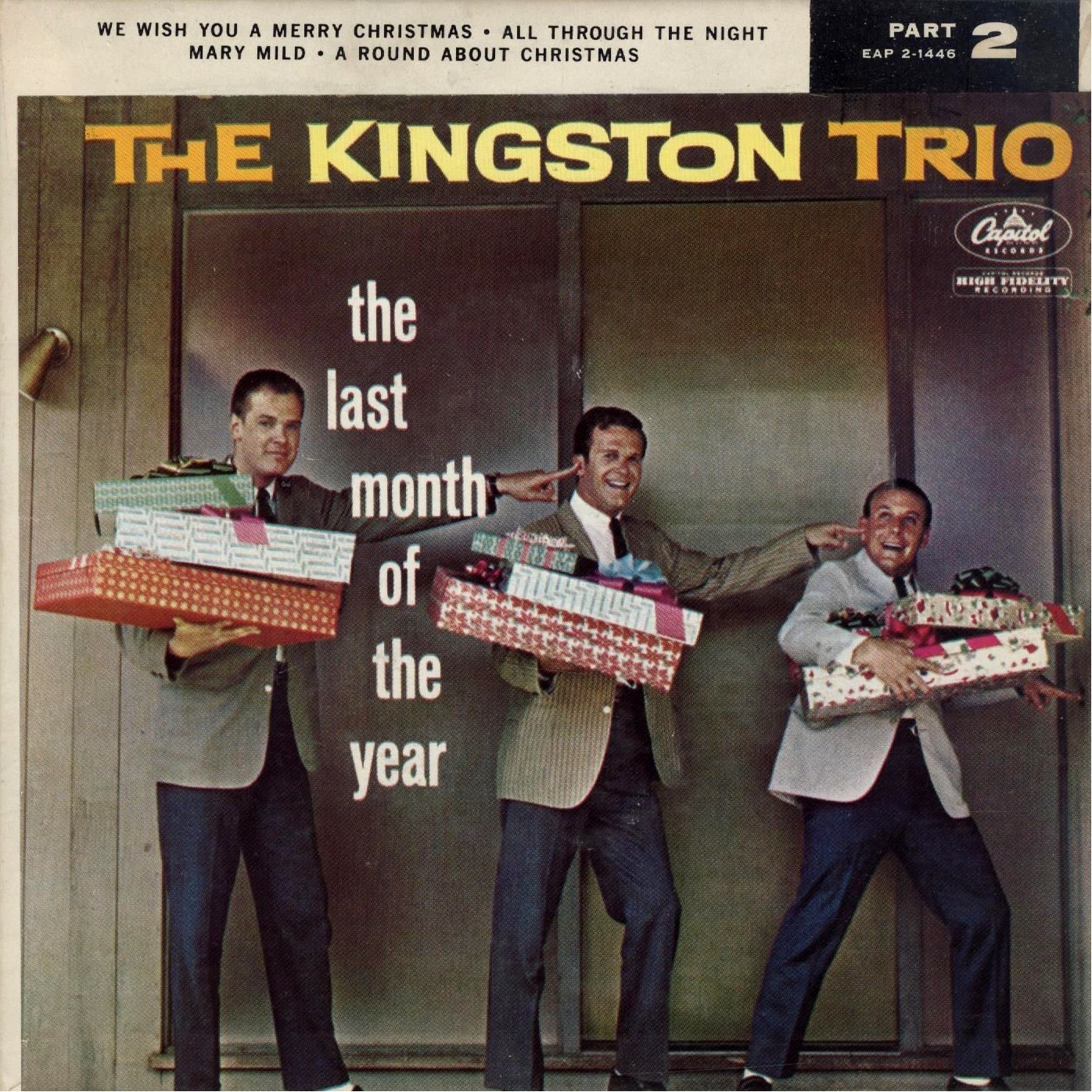 What in the name of Kris Kringle are these idiots doing?  I thought the Kingston Trio were folk singers who ushered in the anti-war, counter-culture revolution…. not The Three Stooges…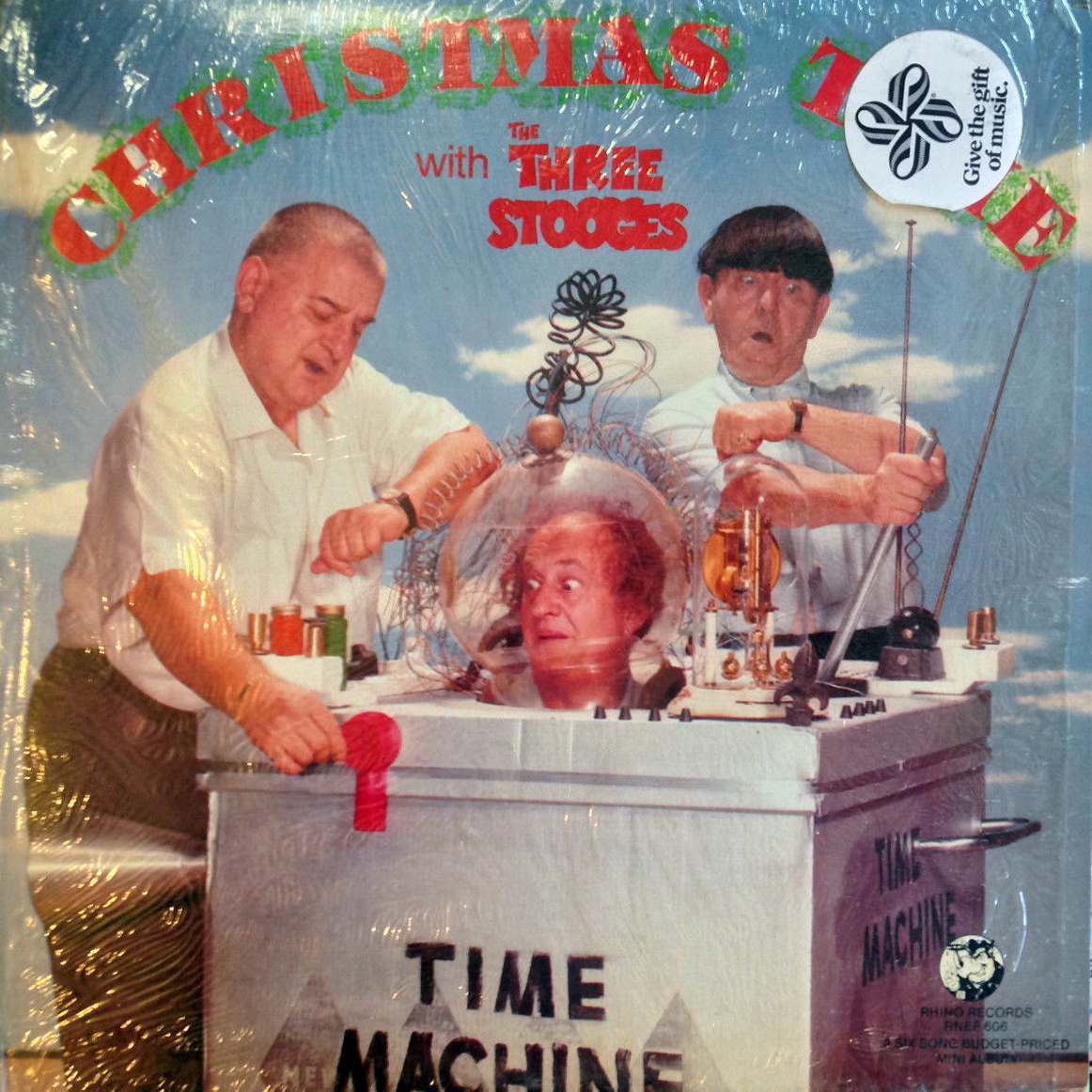 Not to worry – you won't have to wait a whole year for another round of bad Christmas albums.  Part 3 coming soon!