Take a stroll through photographs and ephemera from Christmases of the 1960s-1970s and you'll often find Santa flanked by a few sweeties to keep him warm.  Whether these North Pole Ladies were there for strictly business, or whether there was some yuletide misbehavior going on is, frankly, none of my business.  Santa has needs too…. and it's a lonely job being miles from home, visiting mall after mall, and delivering presents in the middle of the night.  Who am I to question what these "Helpers" are there to help with?
The standard Santa's Helper attire is a miniskirt version of the traditional Santa suit.  St. Nick is basically a Holiday Hefner and these are his Bunnies.
And sometimes that comparison runs a bit too close for comfort…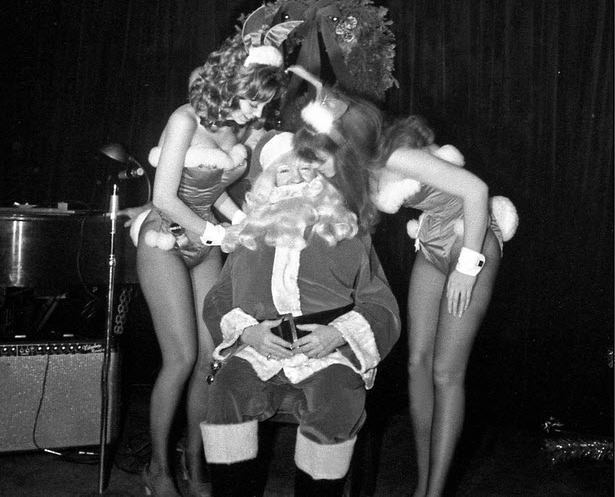 But we've dealt with the topic of St. Nick misbehaving before, so we'll leave his personal habits aside this time, and concentrate on the Helpers instead.
Let's first address a very important question: Does dressing in the Santa Helper attire make you an official Santa's Helper?  For  our purposes, the answer is "yes".  I don't know Santa's recruitment and hiring policy; whether there's ever a binding contract made between North Pole Industries and his hired help.  So, let's keep the definition simple and say any chick in this getup performing Christmastime functions qualifies.  Good?  Now, let's move on…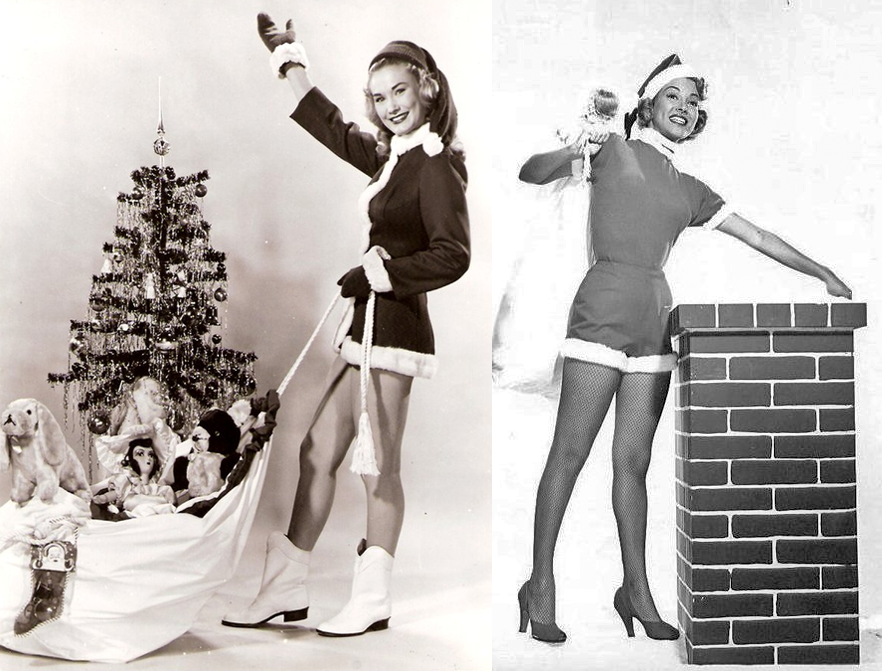 How long exactly has Santa enlisted the help of these scorching hot babes?  The earliest photographic evidence goes back to at least the 1940s; however, it could have been going on as early as the 1500s.  Historians simply don't have an answer.
And exactly how involved are these Helpers in the actual distribution of gifts?  We know the elves are the manufacturing staff, the reindeer the transportation crew,… could it be, the Helpers are a part of the distribution wing?  Photographic evidence suggests Santa isn't the only one riding sleighs and sliding down chimneys…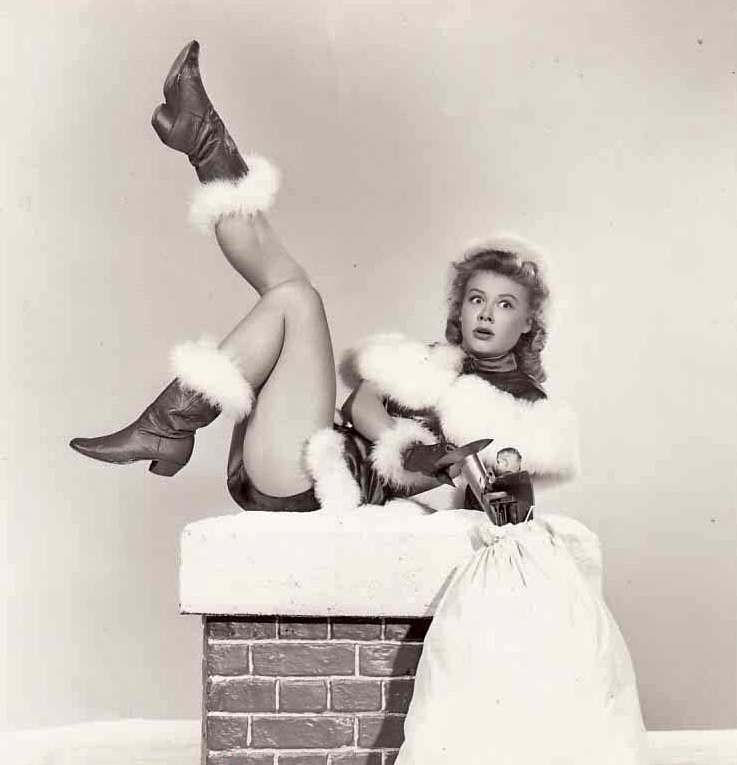 Photographic evidence indicates there was indeed some direct involvement between the transportation arm of Santa's enterprise and the Helpers.  Perhaps, these gals are more integral to the system than we would expect.
More evidence…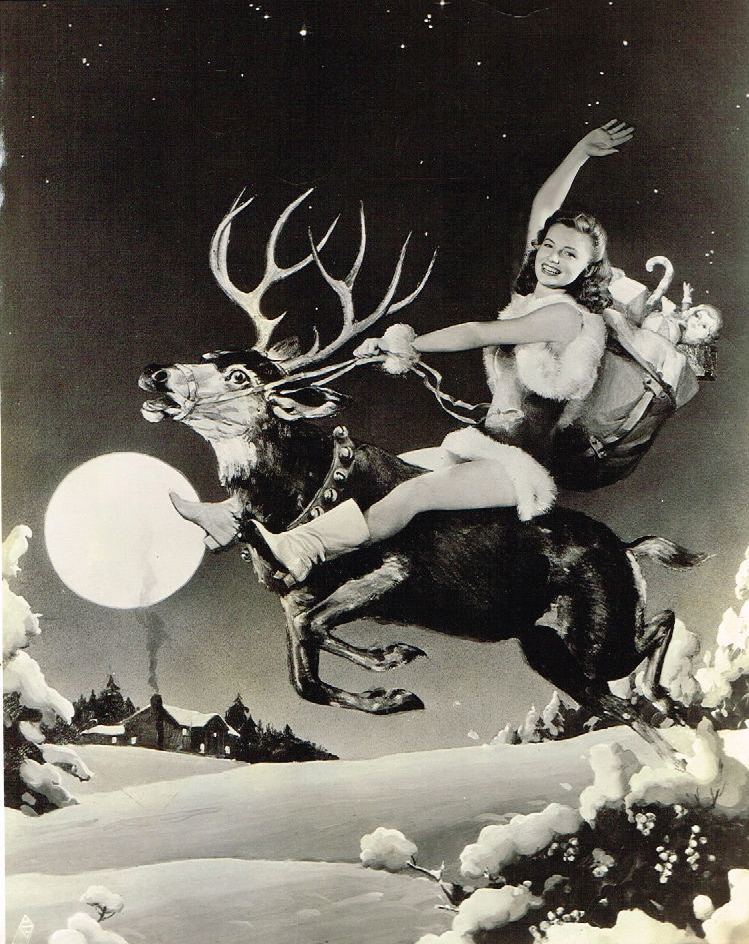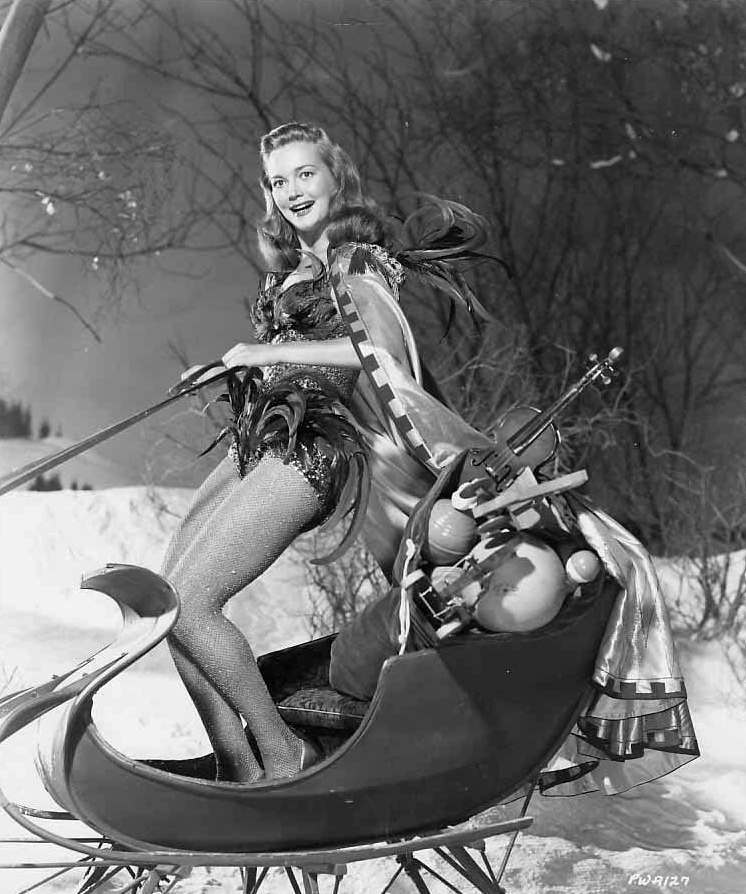 But these pictures are fairly old (from the 1940s-50s).  The Santa's Helper Distribution Division seems to have experienced a technological upgrade in the 1980s…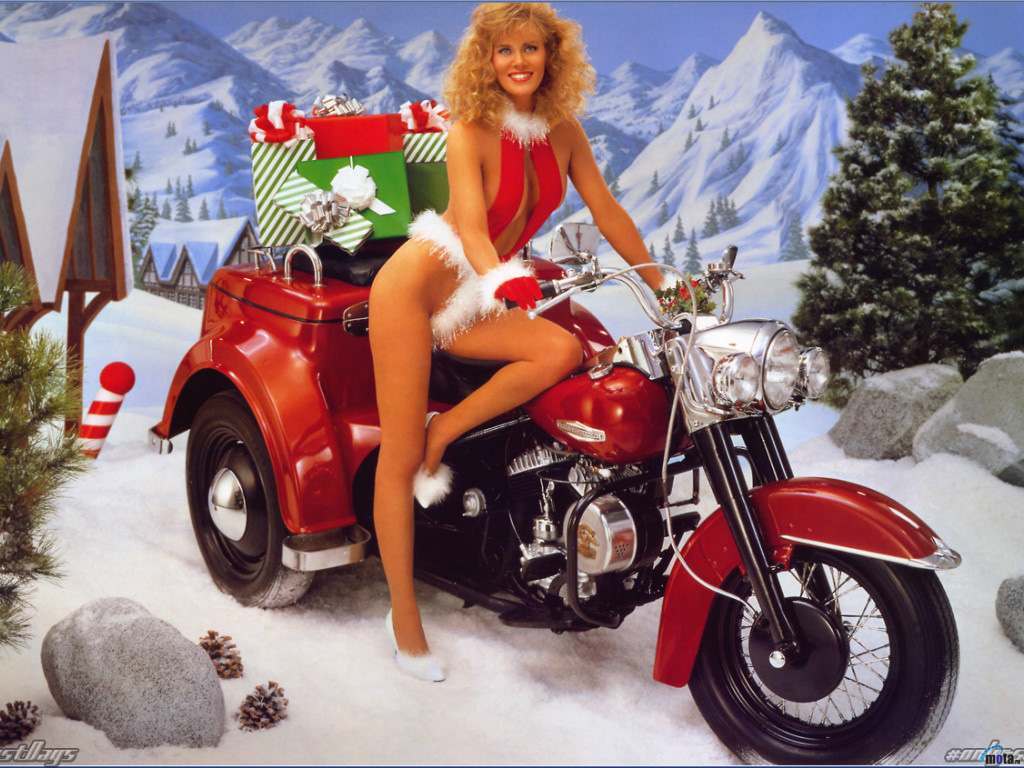 Moving on from the transportation and distribution function, Santa's Helpers have been involved in a number of projects and occupations.  Some not so well received by critics…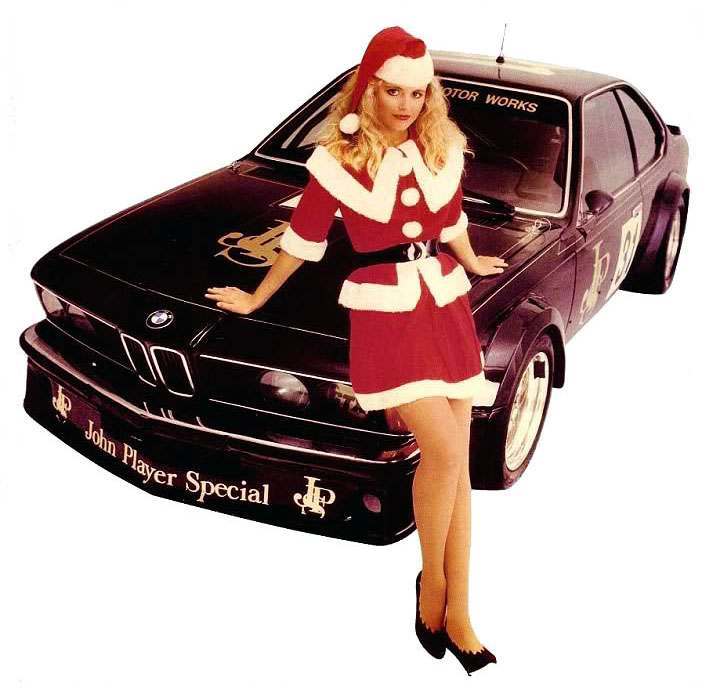 One trend that seems to be fairly in the 1960s-1980s was for Santa to basically "pimp out" his Helpers for advertising.  There's speculation that the North Pole factories went through a bit of a recession, and this helped pay the bills during the hard times.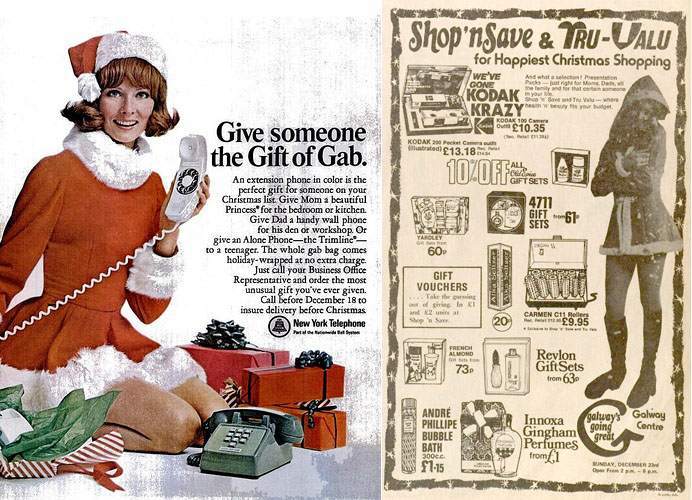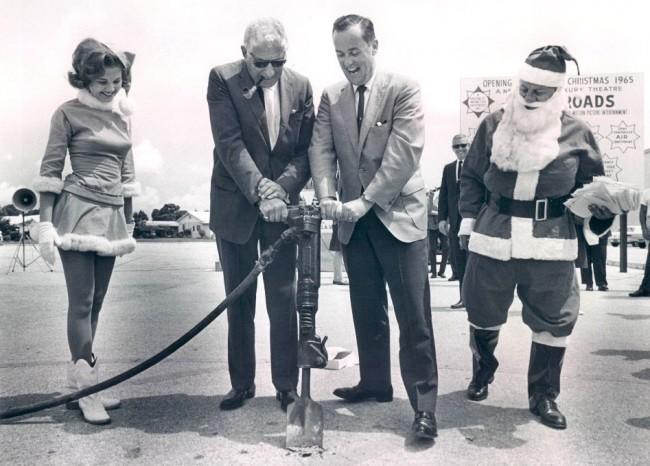 Some have said that pimping out his Helpers to advertisers and for ceremonial functions (seen above) was a dirty racket.  But making billions of toys ain't free.  Even with the notoriously underpaid elves doing the labor, chances are, Santa had to scramble for some cash on occasion.

These hidden camera snapshots demonstrate that Helpers also served as office party entertainment.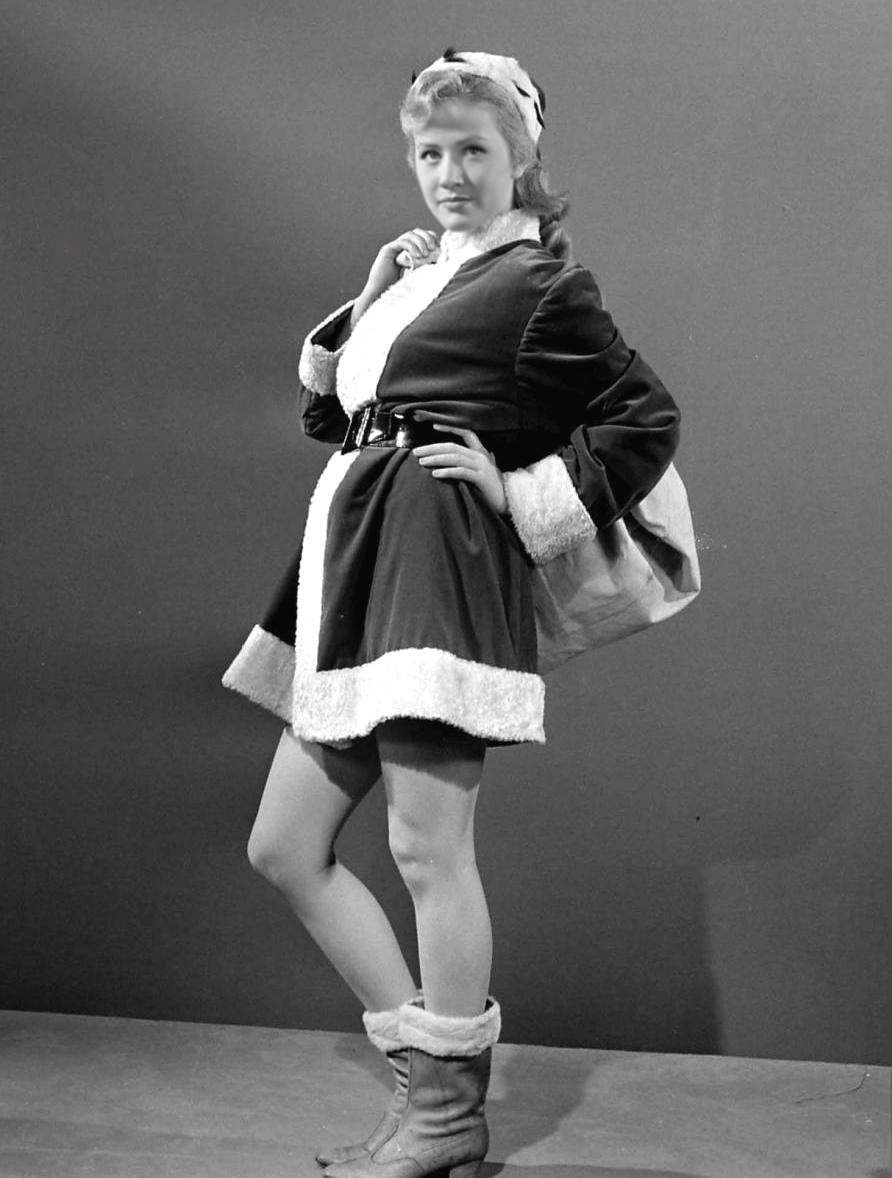 But let's not fall into the trap of calling these Helpers 'victims', helplessly at the command of St. Nick.  I've heard there's a strong union and the job offers excellent health benefits and a top-notch pension.
Of course, for every positive story, there's another to plant seeds of concern…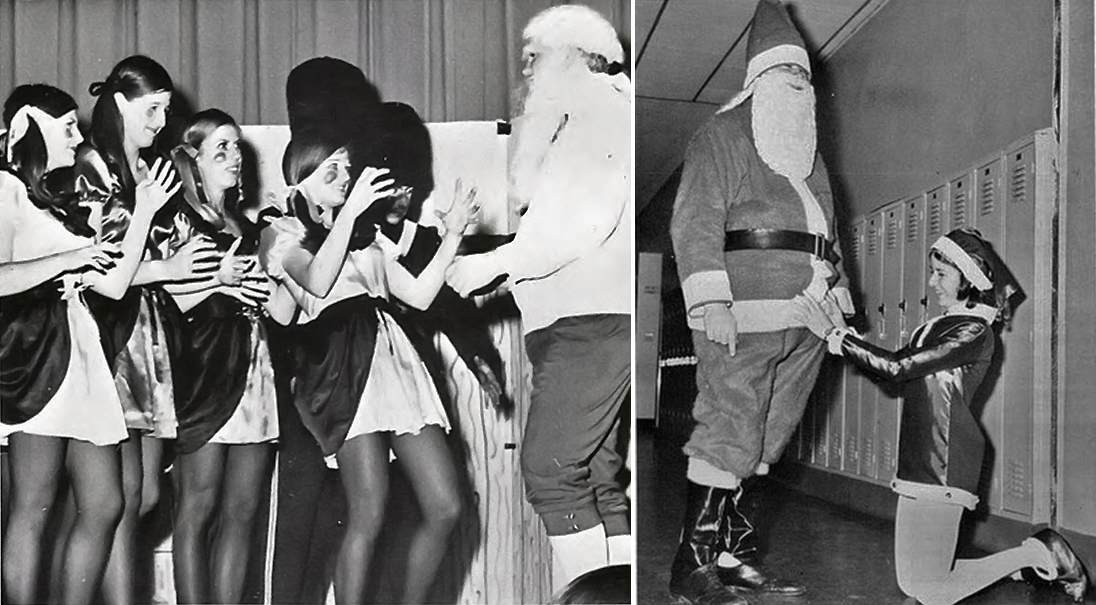 (Left) Allegations of harassment abound, but, so far, nothing has been proven (although, some have been settled out of court for undisclosed amounts have further fueled suspicion of misbehavior).
(Right) And images like this don't exactly alleviate concerns.  Best to leave well enough alone.

But, as I said, Santa didn't have a gun to their head (let's hope).  Plus, it could be a great career boost.  (Above) This Santa's Helper wound up in the 1977 film Rabid.
Indeed, being a Santa's Helper could get you exposure on a variety of media…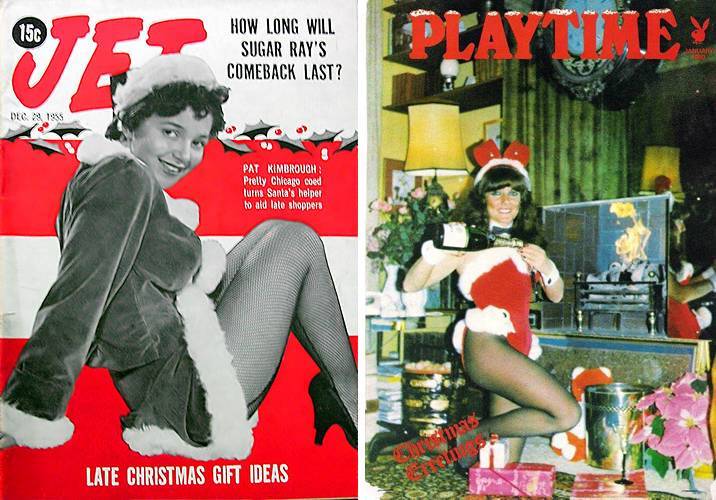 Magazines and album covers…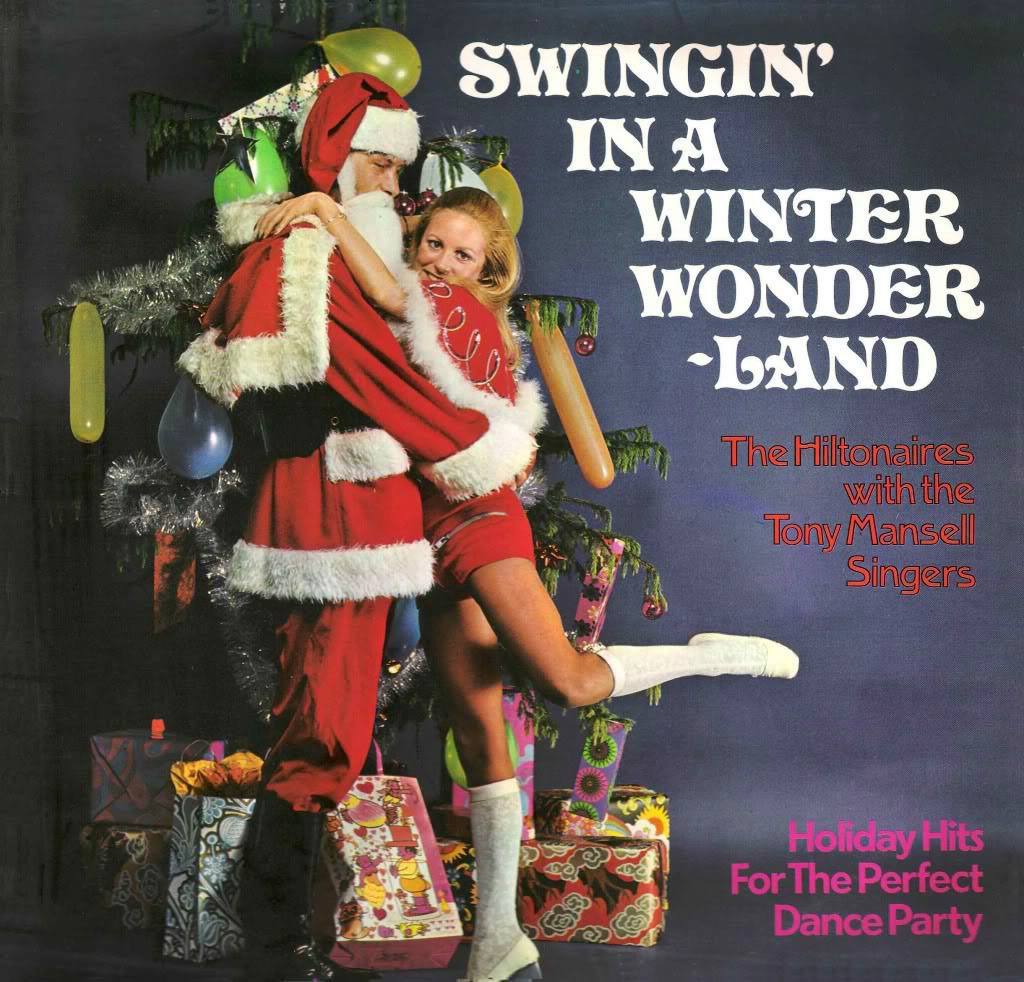 What would Christmas be without Christmas music?  Naturally, Santa's Helpers landed on a number of album covers.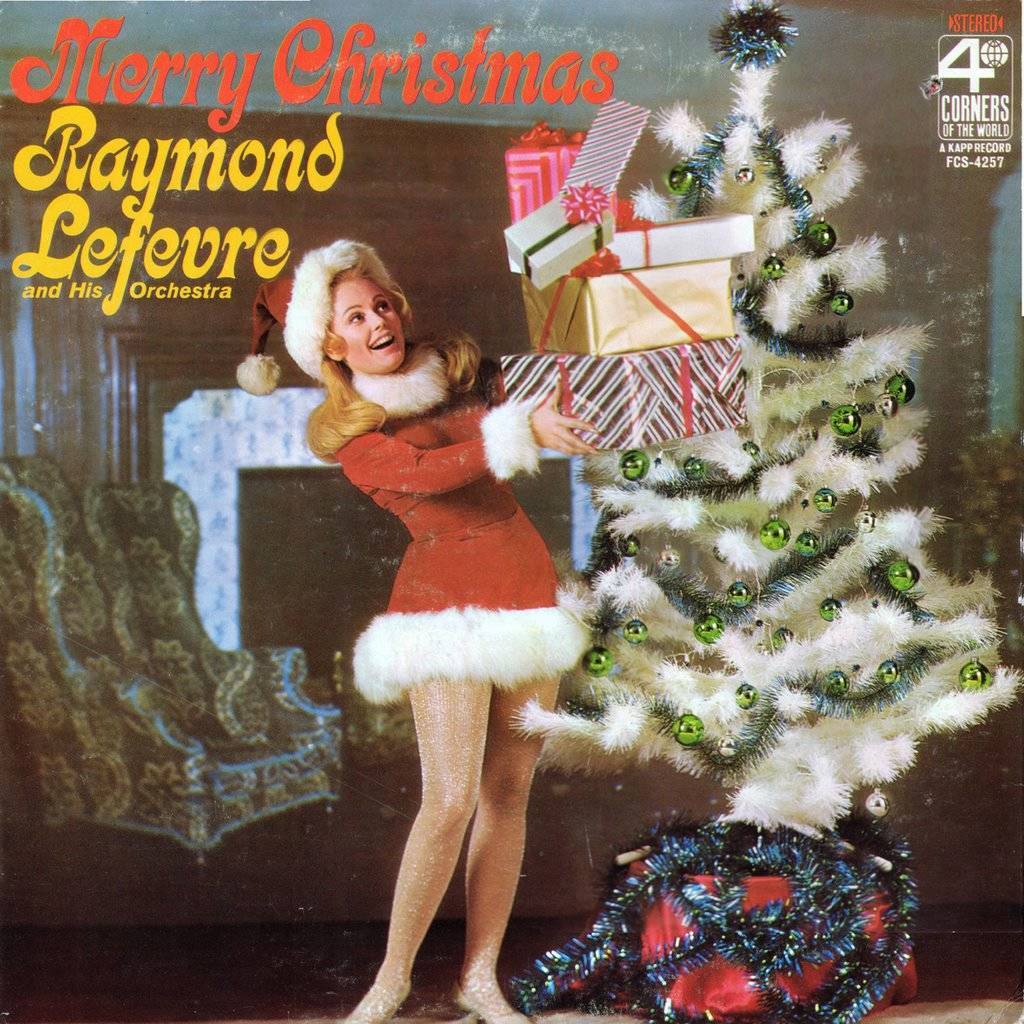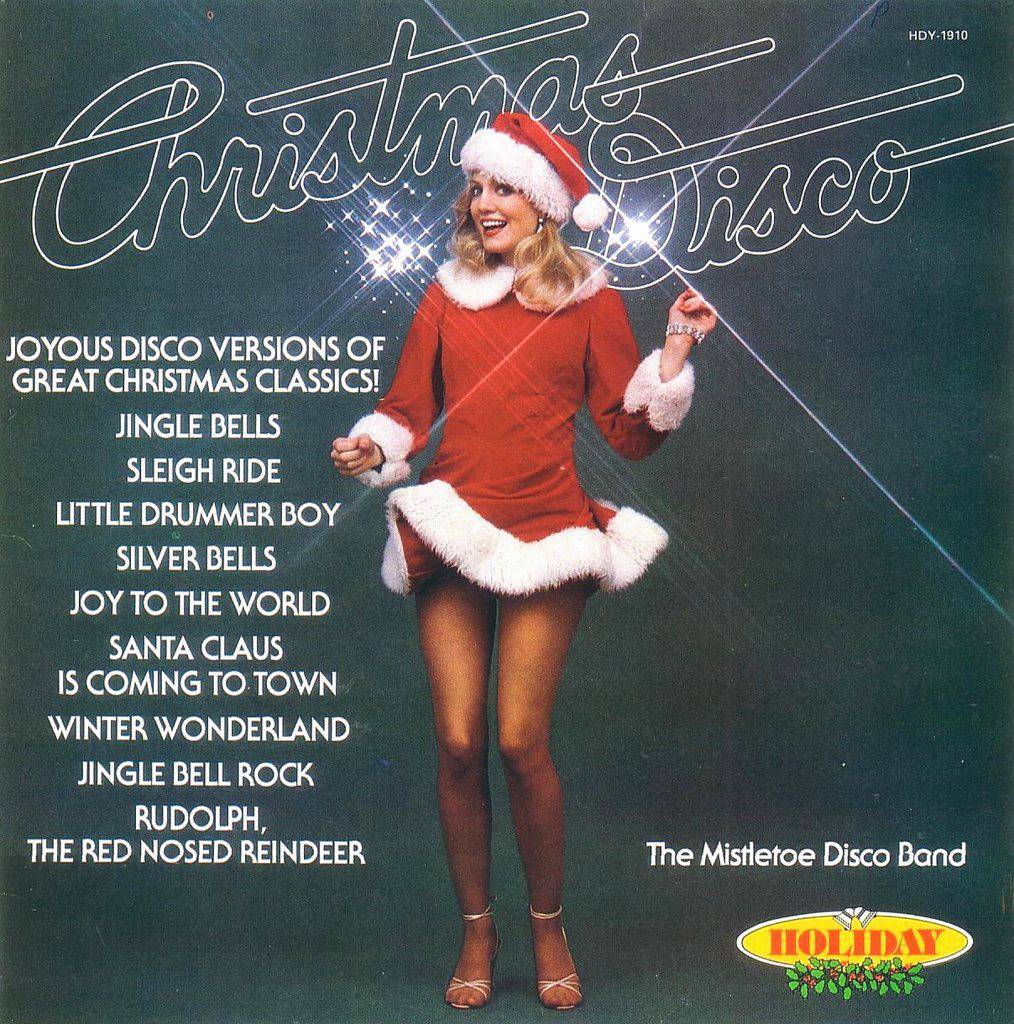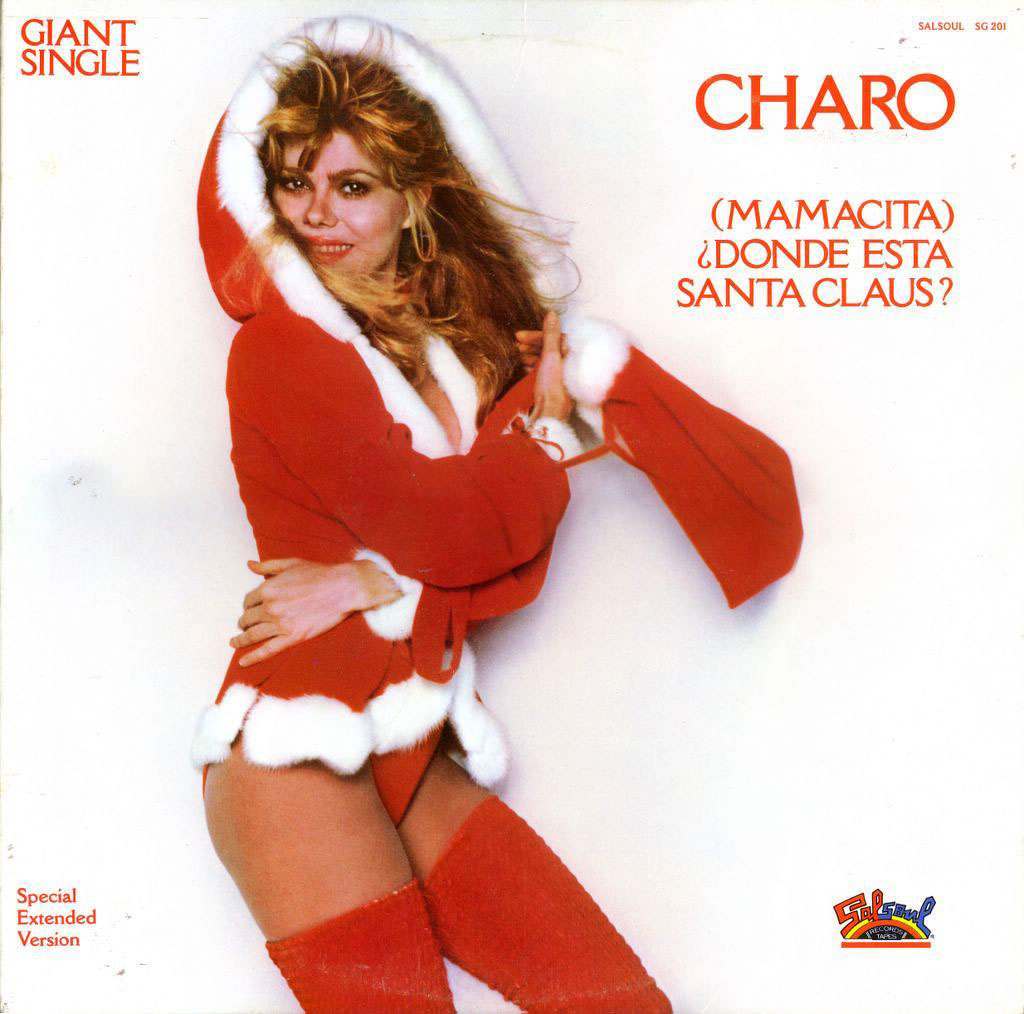 As this Charo album cover demonstrates, there's been a few famous faces to wear the Santa's Helper uniform.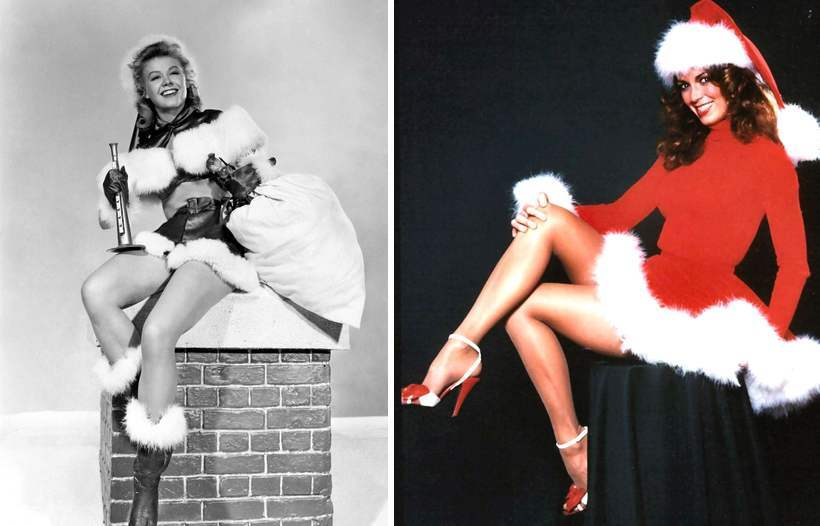 (L) Vera Ellen (R) Catherine Bach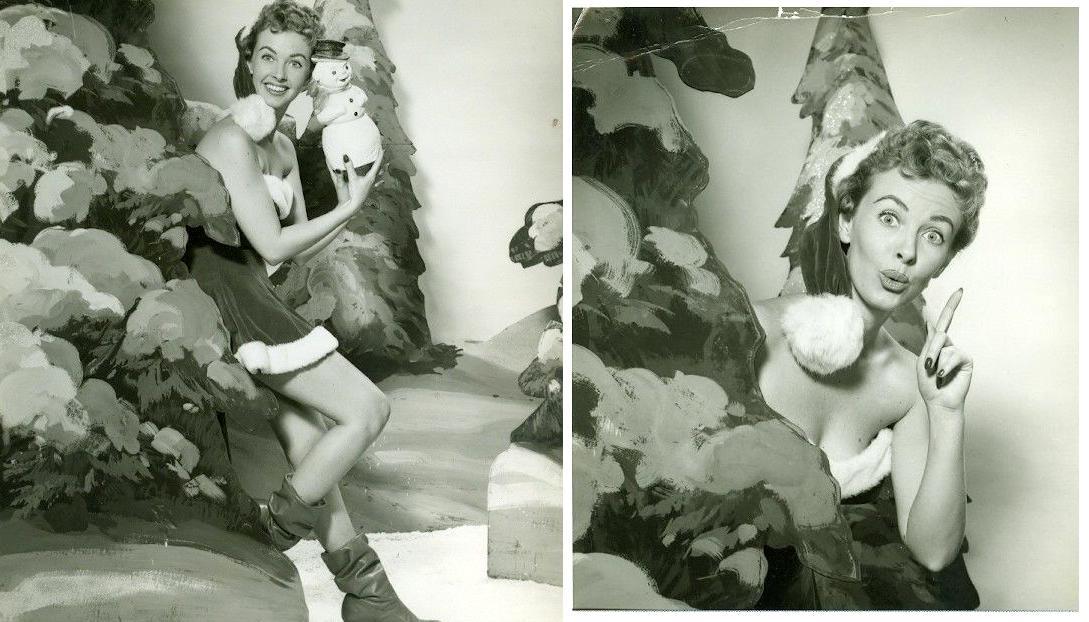 Trudy Wroe from the 1950s TV show "Big Town"
Even Wonder Girl (Below) from a 1970s issue of Teen Titans…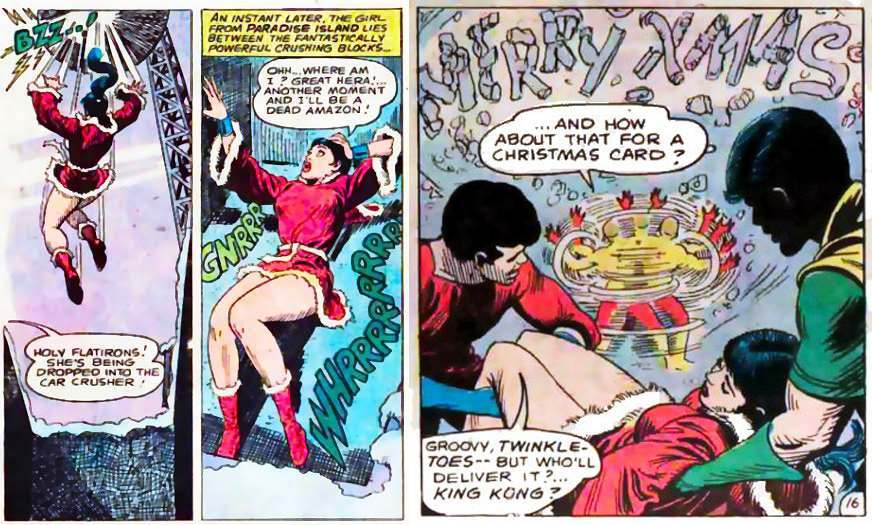 Whether Charo, Daisy Duke and the others were actually in league with Kris Kringle remains a mystery.
Of course, the Elvira connection is the biggest source of speculation…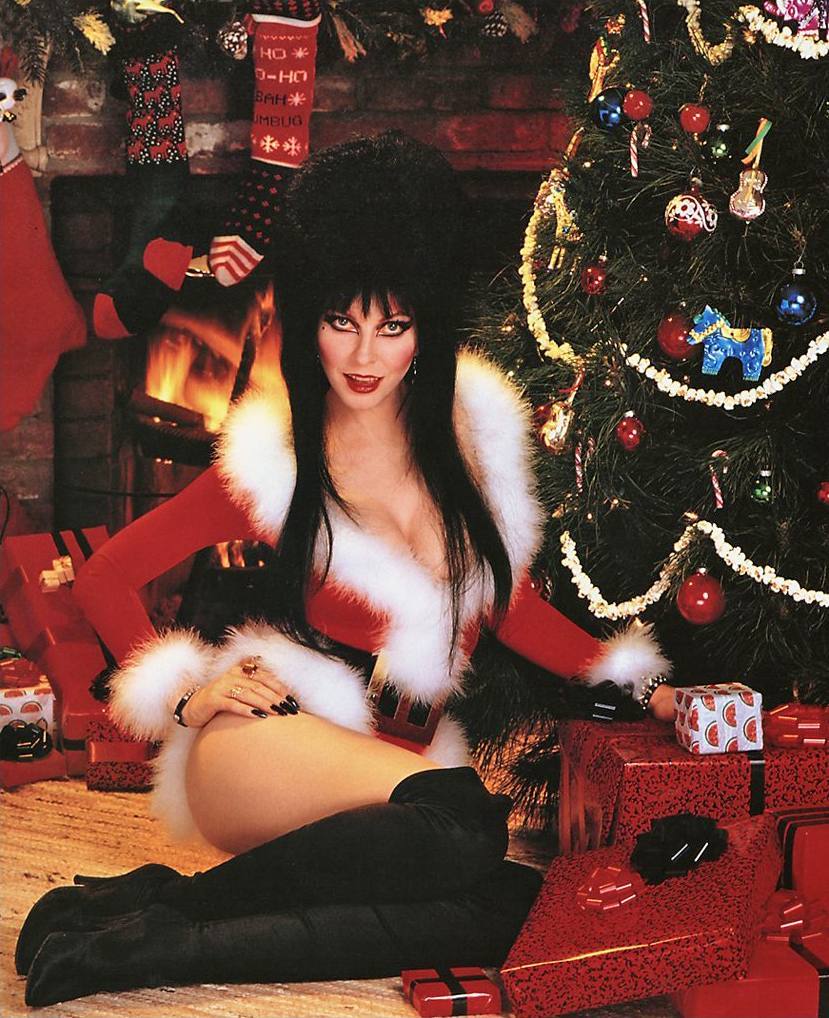 Perhaps, it was an effort for St. Nick to latch on to some of the Halloween mojo (which was gaining ground) by joining forces with The Mistress of the Dark, or maybe it was mutually beneficial.  Or maybe they had a "thing".  Elvira (AKA Cassandra Peterson) claims to have slept with Elvis; wouldn't Santa Claus be an even bigger notch in her belt?  All speculation.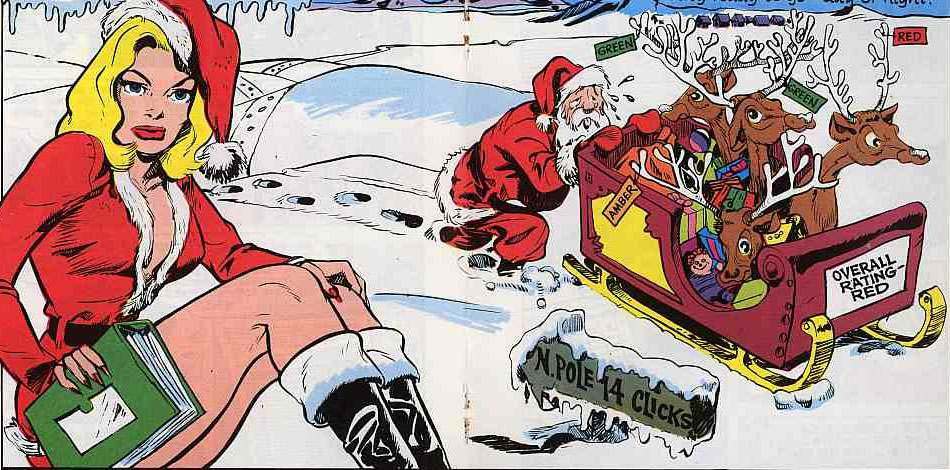 So, here we have a job with good benefits, celebrity connections, and an avenue to exposure on album covers, film, and advertising.  Given all this, maybe it's the Helpers who hold the power.  Maybe, they're calling the shots.  Maybe these are empowered female role models for our daughters.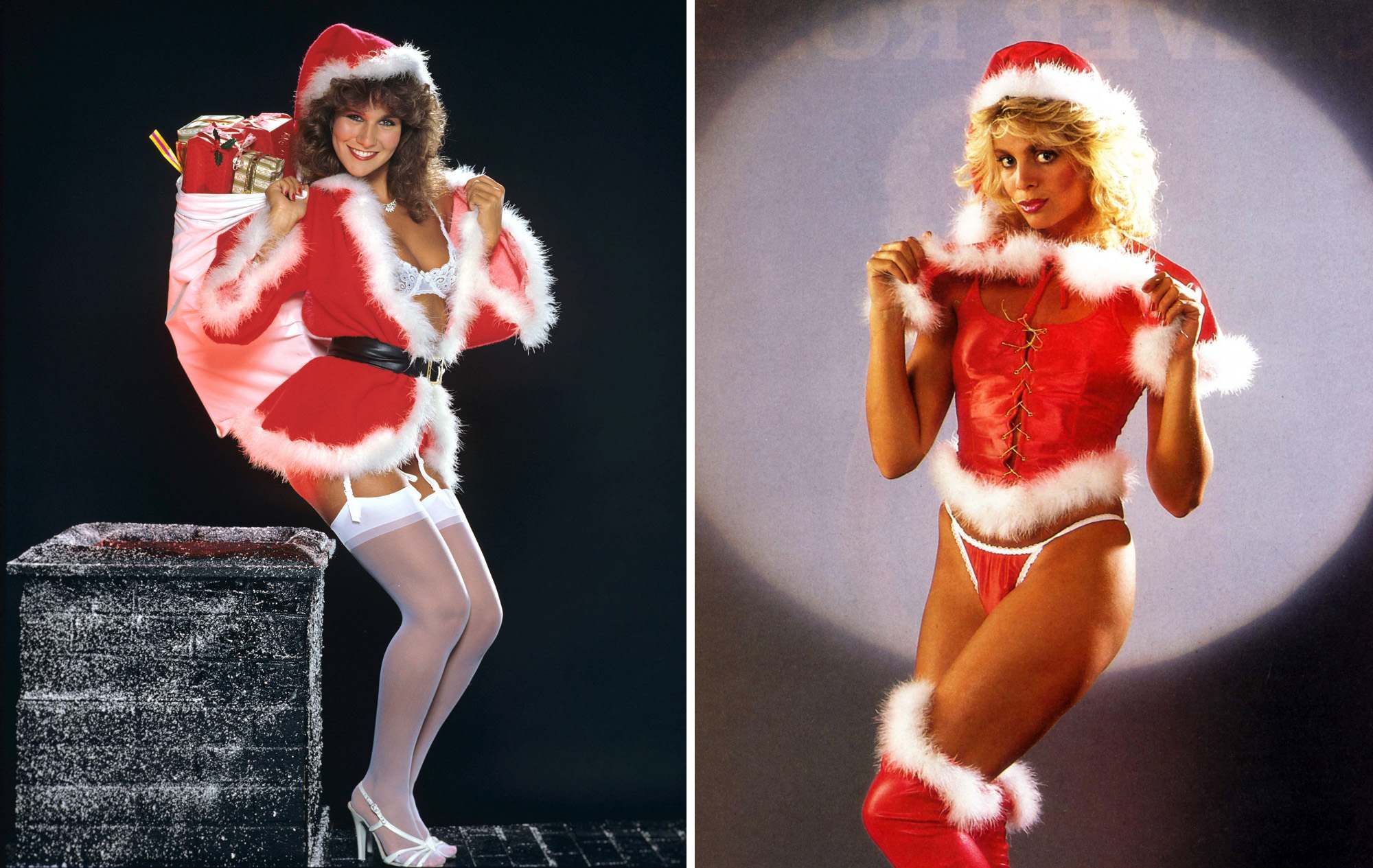 Then again, maybe not.