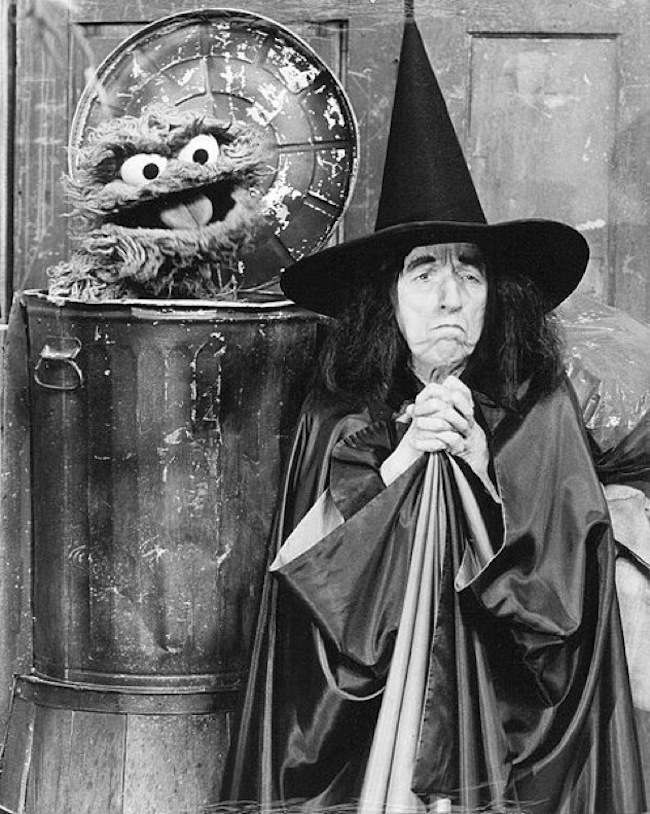 HEY, kids, ready to be scared? Sesame Street thought so.  On February 10, 1976 , the Children's Television Workshop aired episode #847. The special guest star was Margaret Hamilton, who reprised her role as The Wizard of Oz's Wicked Witch of the West.
She's been on the magic box earlier, telling the kids tuned into Mister Rogers' Neighborhood to show the viewers that she was not a real witch just a normal woman.
But kids can be hard to convince. On Sesame Street, Margaret arrived looking for her lost broom. David's got it. But he won't give it back. The witch says he must. If he doesn't she'll turn Big Bird into a feather duster. She'll flood Mr Hooper's store.
That was mean. Mr. Hooper had seen the old woman and invited her in for a cup of coffee.  She replied: "I don't like coffee!" Parents got the joke, Hamilton was the face of Maxwell House:
After the show, the complaints came in. The kids had been terrified. The episode was shelved and never ever broadcast again.