He's just given her the gift that keeps on giving – a brand new sewing machine.  If she's a good girl, maybe Santa has a vacuum cleaner under the tree as well!
I suppose it's easy to make fun of these midcentury homemakers so ecstatic for their new appliances and cleaning equipment.  But it was a different time.  Where today an ironing board might not make the perfect gift for your wife; in 1950, it might have made her the happiest homemaker on the block.  Let's have a look at these Atomic Age wives and their shiny new homemaking equipment…
"I want you to work less.  I want you to have more leisure.  I want to save your strength.  I want to make it easier for you to keep the home we're so proud of. I want you to have a cleaner to help you – and I want you to have the cleaner the world says is the finest."

This woman is so enamoured by her vacuum cleaner she is literally embracing it like a lover.  To say housewives cherished their tools of the trade would be an understatement.
This woman is looking upon her new mixer with the same sort of loving pride as she would her own child.  Again, do no underestimate the love and affection these gals paid to their homemaking supplies (according to Madison Avenue, anyway).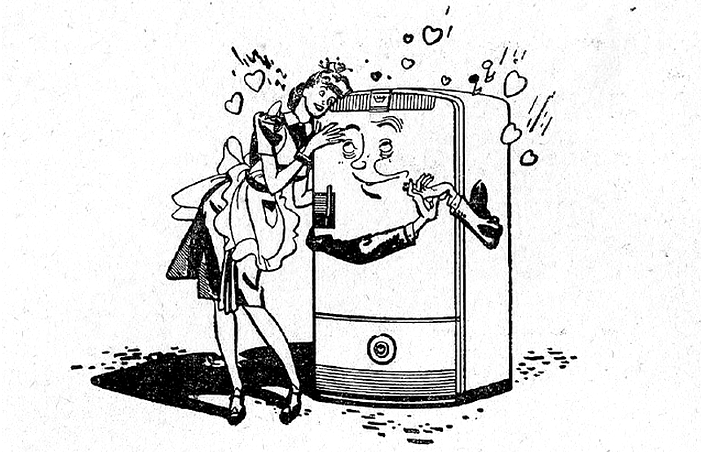 This illustration for a 1944 refrigerator advert just about sums it up, don't you think?
Your wife will be queen of the domicile with her new Frigidaire.  It's the American Dream with automatic defrost – does it get any better?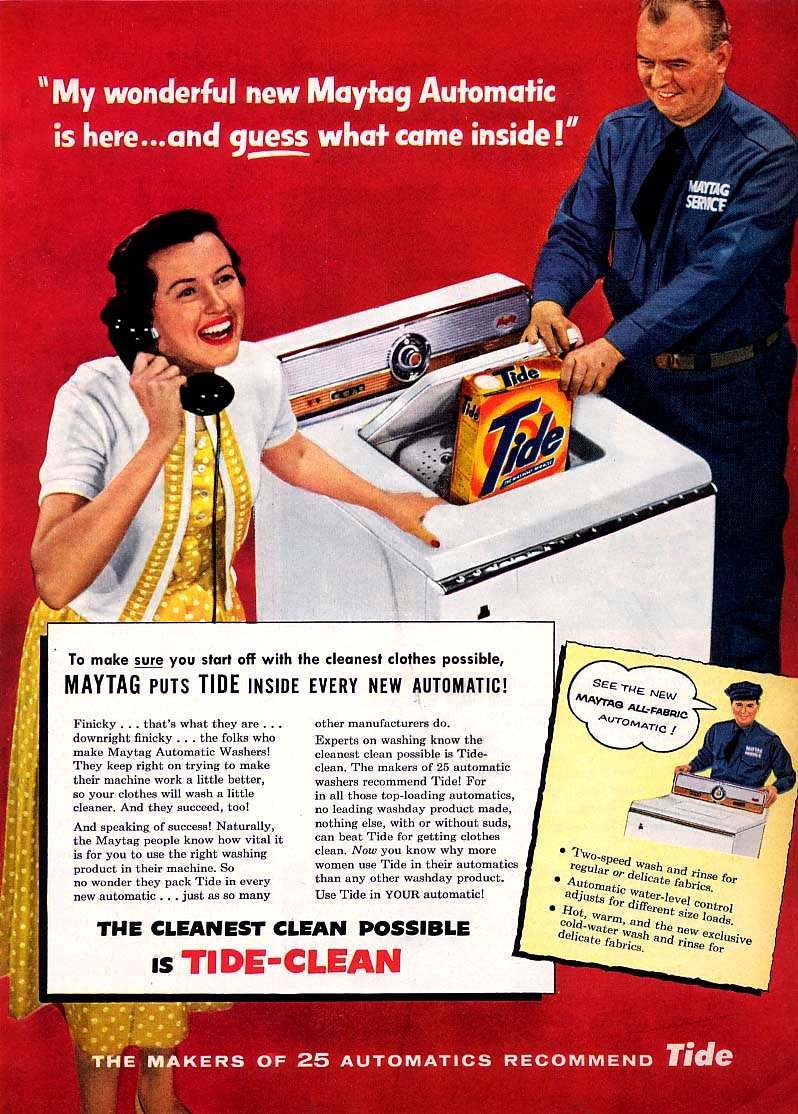 Should she really be so excited about a free box of detergent? I mean, it's nice but probably not worth calling the neighbors.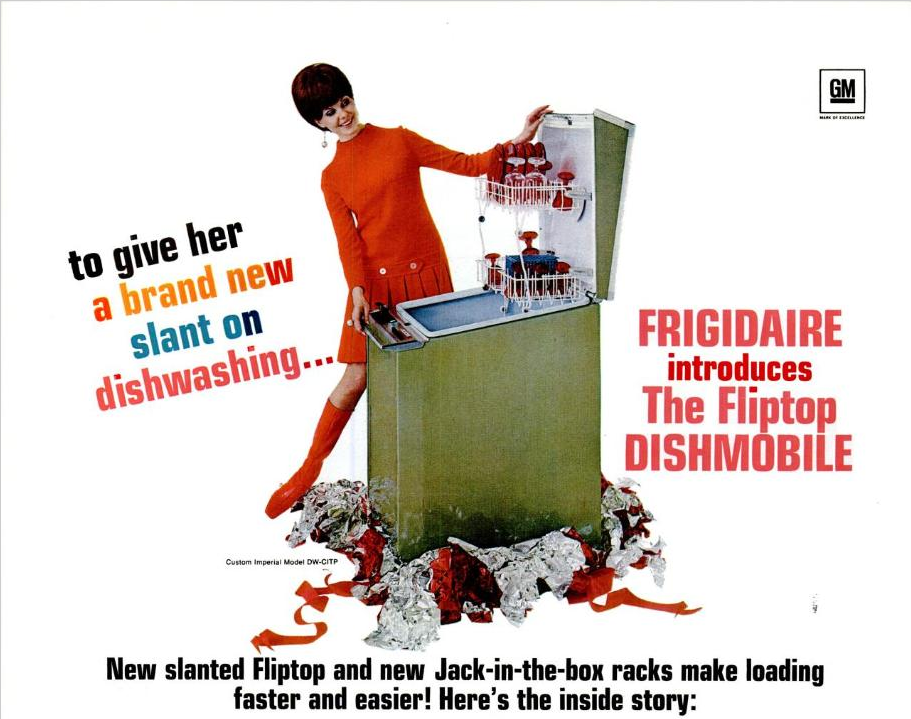 This one from the late sixties as reminder that women weren't done being overly excited by appliances in the 1950s.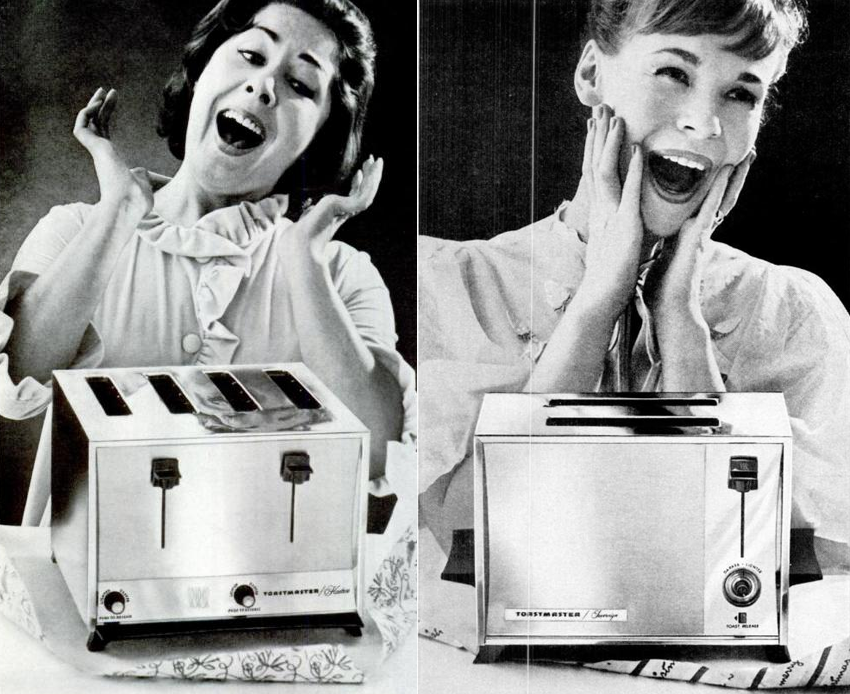 Don't ever underestimate the power of toasting equipment for driving the ladies wild.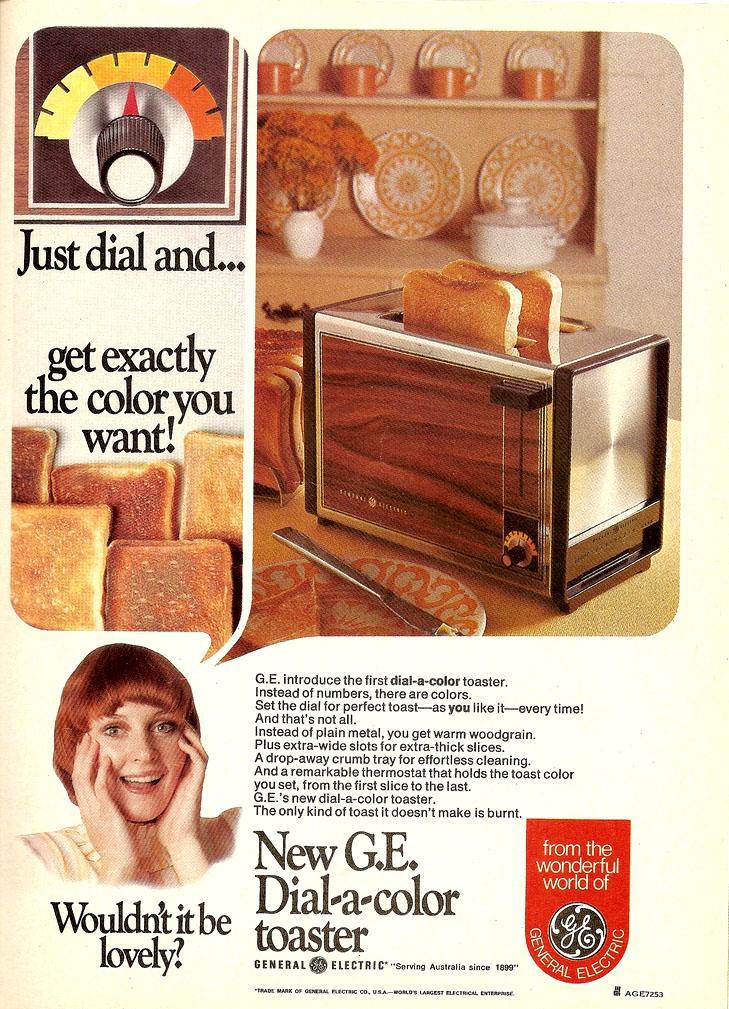 …And in 1974 women would be no less driven to toaster-induced ecstasy.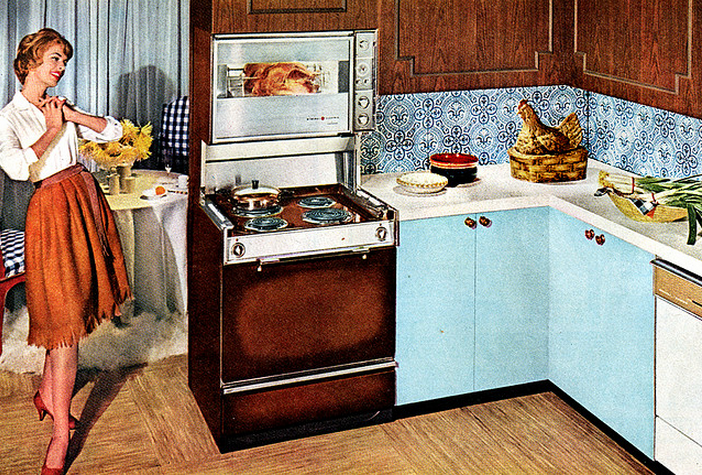 Note the similar pose in the Hamilton Mixer and Singer Sewing Machine adverts above.  It's a gesture that says she is delighted beyond all reason.
Before we go – a tip on how to win a lady's heart for keeps (hint: it involves cleaning equipment).