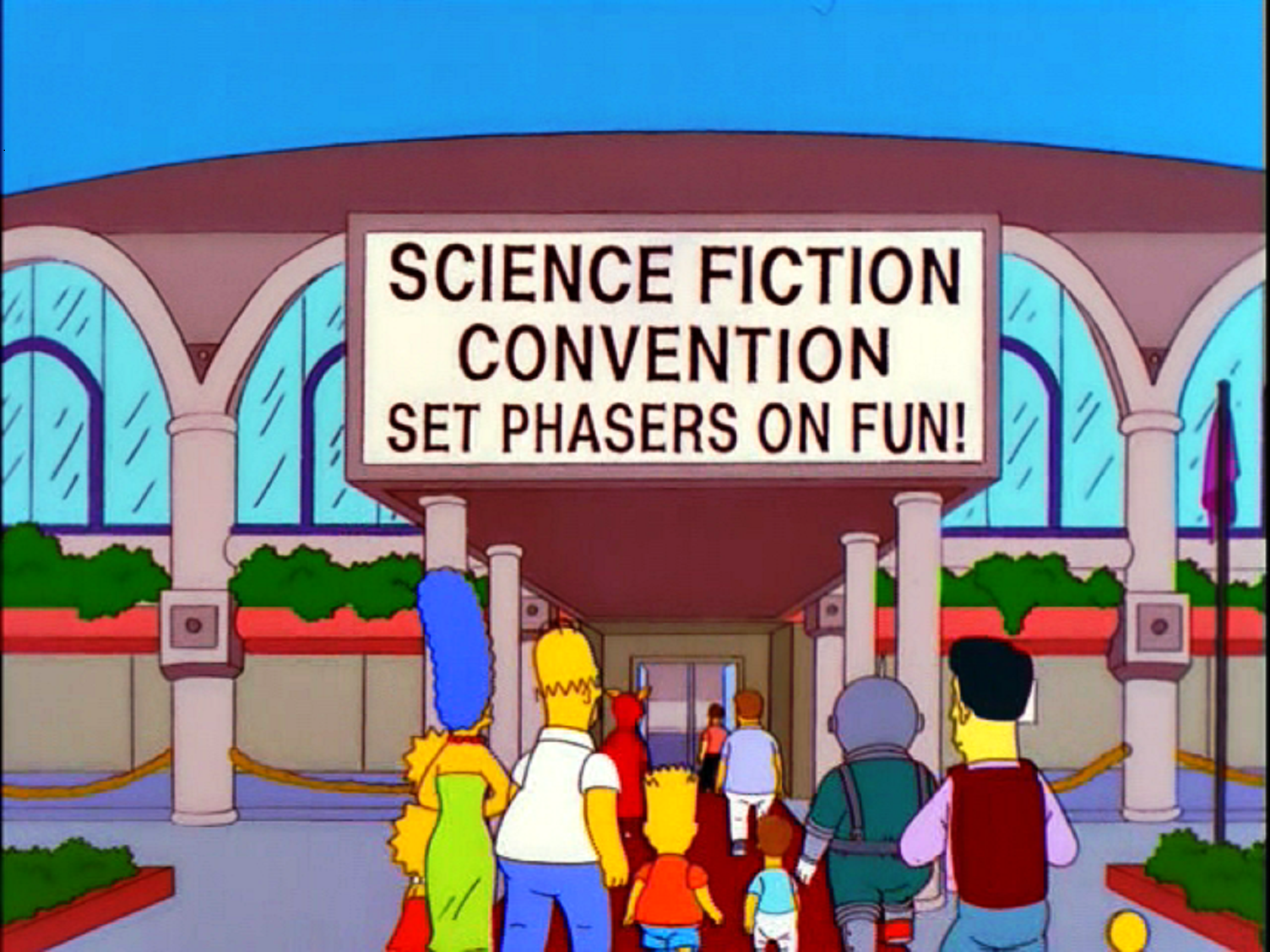 The 2015 San Diego Comic-Con International is now in our rear-view mirrors.
Every year at this huge gathering of fans, the industry puts forward writers, actors, artists and directors teasing their latest productions. Fans see sneak previews and trailers, get their photographs autographed, listen to panel discussions, and buy officially-licensed merchandise by the truck-load.
But how has cult-TV programming actually treated actually sci-fi convention-goers, historically-speaking?
Well, the answer isn't clear cut.
But first off, there was this.
http://dai.ly/xmagzq
In this famous skit from Saturday Night Live in the year 1986 (penned by Bob Odenkirk and Judd Apatow, Captain Kirk himself, William Shatner, attends a Star Trek convention and treats the nerdy convention-goers, well, rather roughly.
They've turned something he did as "a lark" in the sixties into a colossal waste of time, you see.  Why don't they just stop living in their parents' basement, get out, and kiss a girl?
Why don't they "get a life?"
Yea, it's not very nice.
And it's not particularly funny, either, since the skit trades on two pretty weak sources of humor: broad stereotypes and mean-spirited insults.
But this six-minute segment doesn't represent the whole story of sci-fi TV and conventions, either.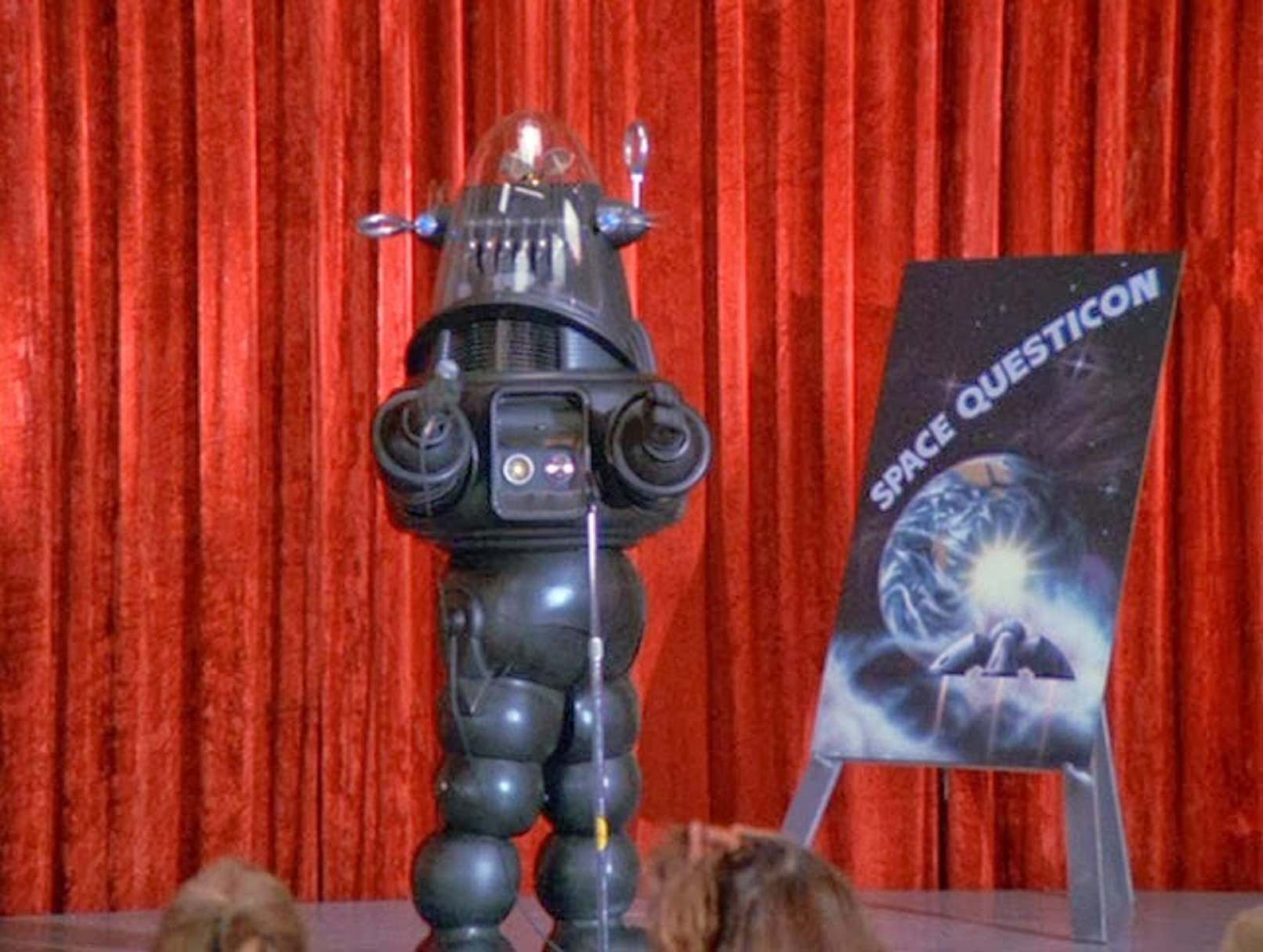 Way back in 1979, The New Adventures of Wonder Woman featured an episode set a science fiction convention called "Spaced Out."
Here, Wonder Woman (Lynda Carter) goes in search of a jewel thief (Rene Auberjonois) who has stolen important crystals used for NASA's space navigation.  The stolen goods are traced to a sci-fi TV convention (celebrating the old TV series "Space Quest.")
There, Wonder Woman encounters Robby the Robot, now acting as emcee for a costume contest, and crosses paths with fans from a popular franchise of the day: Logan's Run (1977).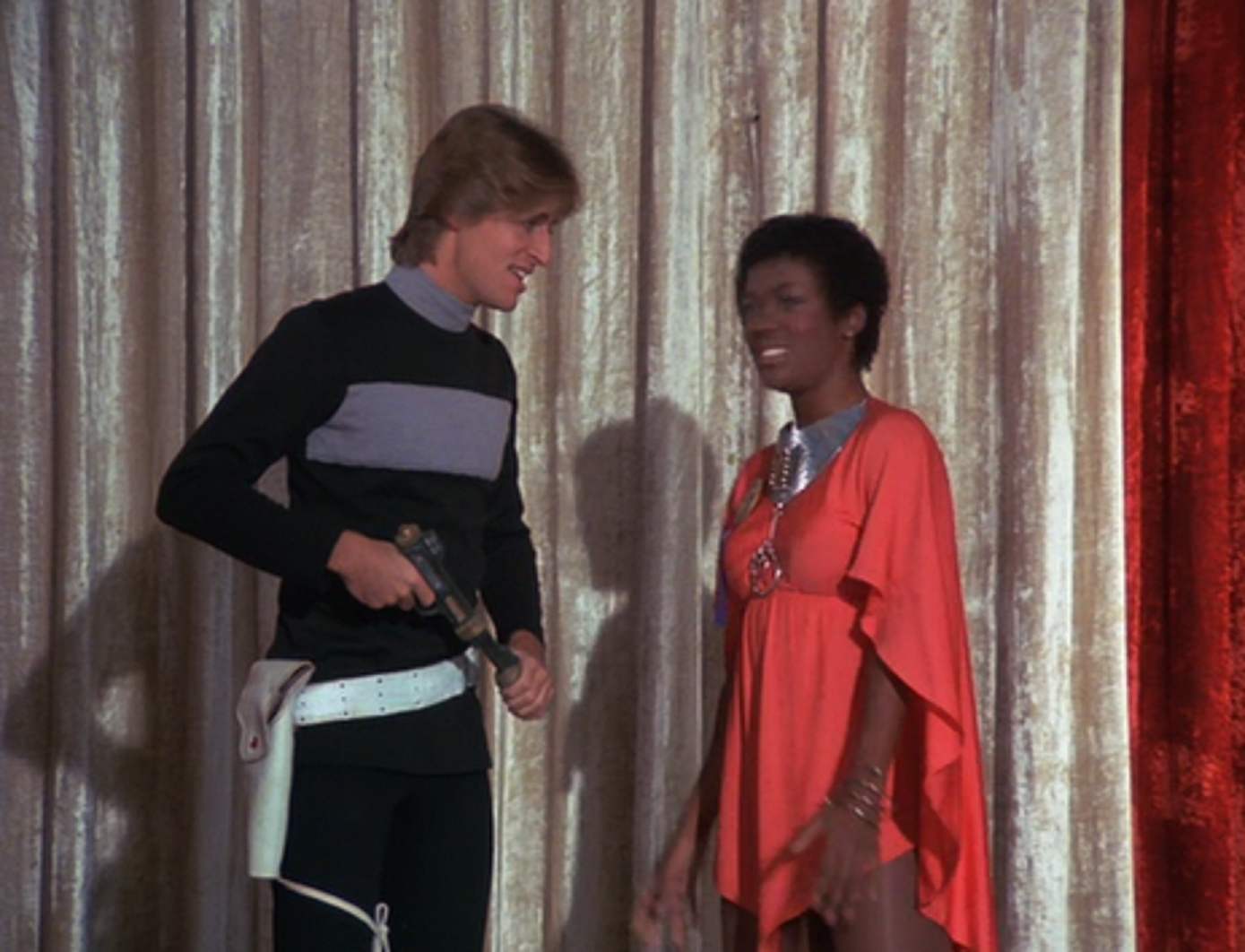 "Spaced Out" is accurate, to a high degree, about seventies fan conventions and their rituals.  At the apex of Logan's Run's popularity, some fans played a game as "runners" and "Sandmen," dressing in show-accurate costumes, and hunting one another through hotel corridors, and that's reflected here.
I learned of this "Runner Game" first-hand from a friend who attended a Star Trek convention in New York City in the late seventies, and later from Dorothy Fontana, when I interviewed her about the impact of the Logan's Run series.  So "Spaced Out" serves as a time capsule of sorts for an early chapter of convention cosplay.
Wonder Woman's "Spaced Out" — title notwithstanding — isn't dismissive of fans in any significant way.  Although Wonder Woman initially wants to book another hotel because of the con's presence there, fans help her out, and resolve the mystery involving the crystals, which have become props for a fan-made control room display.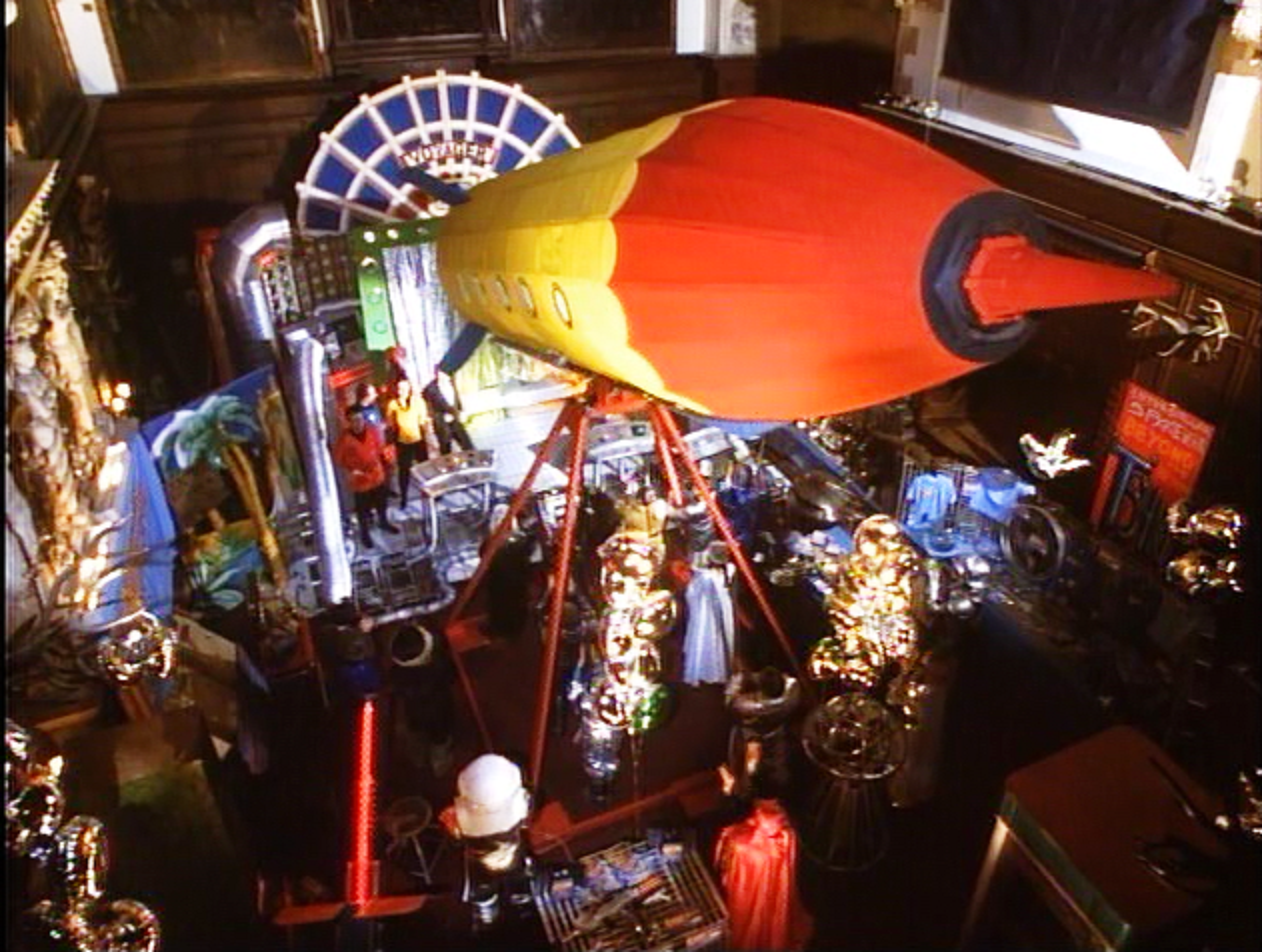 In 1991, the short-lived (by intriguing) series She-Wolf of London also featuresd an episode set at a convention.
In the delightful "Beyond the Beyond," another Trek-like show (starring characters named Captain Pierce and Mr. Snork…) is being feted for its 25th anniversary.  The series' version of creator Gene Roddenberry, however, is murdered at the convention just after announcing a re-boot of his series…with younger actors.
This episode set at a convention is surprisingly prescient about the future of such TV-to-movie enterprises, forecasting the trend to "re-imagine" rather than sequel-ize popular franchises (Planet of the Apes [2001], Land of the Lost [2009], Dark Shadows [2012]).
Also, "Beyond the Beyond" forecasts, to some degree, the plot details of Galaxy Quest (1999), and reserves its greatest cynicism not for fans, but for the movie and TV industry.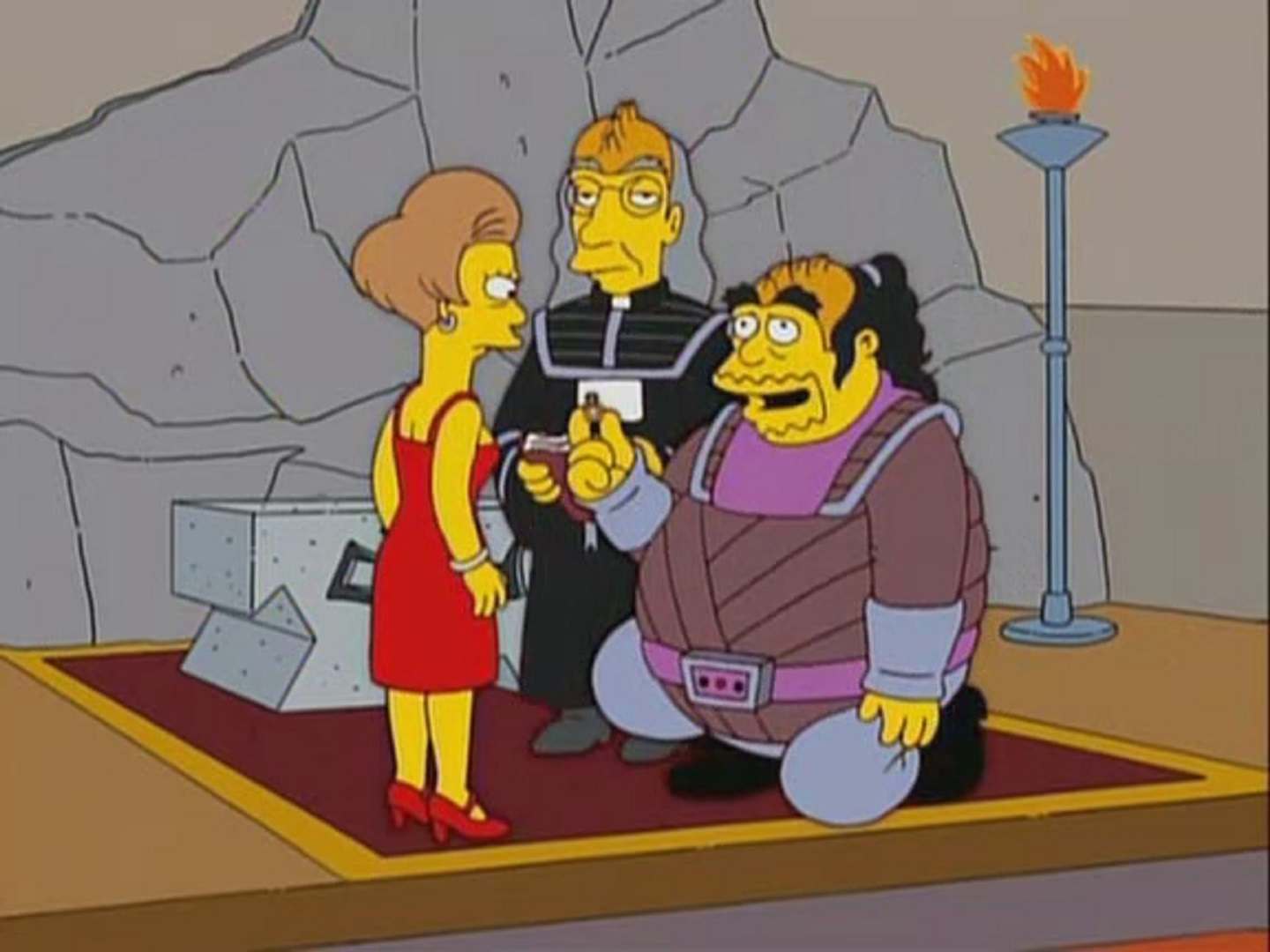 The Simpsons (1990 to present) often features stories partially or wholly set at Springfield's con, the Bi-Monthly Sci-Fi Convention ("be there…and be square.") One episode, set in 2004, sees Comic Book Guy and Edna Krabappel nearly wed in a Klingon ceremony. The Simpsons pokes fun at everything in pop culture, so its digs at fan culture hardly seem cruel, out of line, or insulting.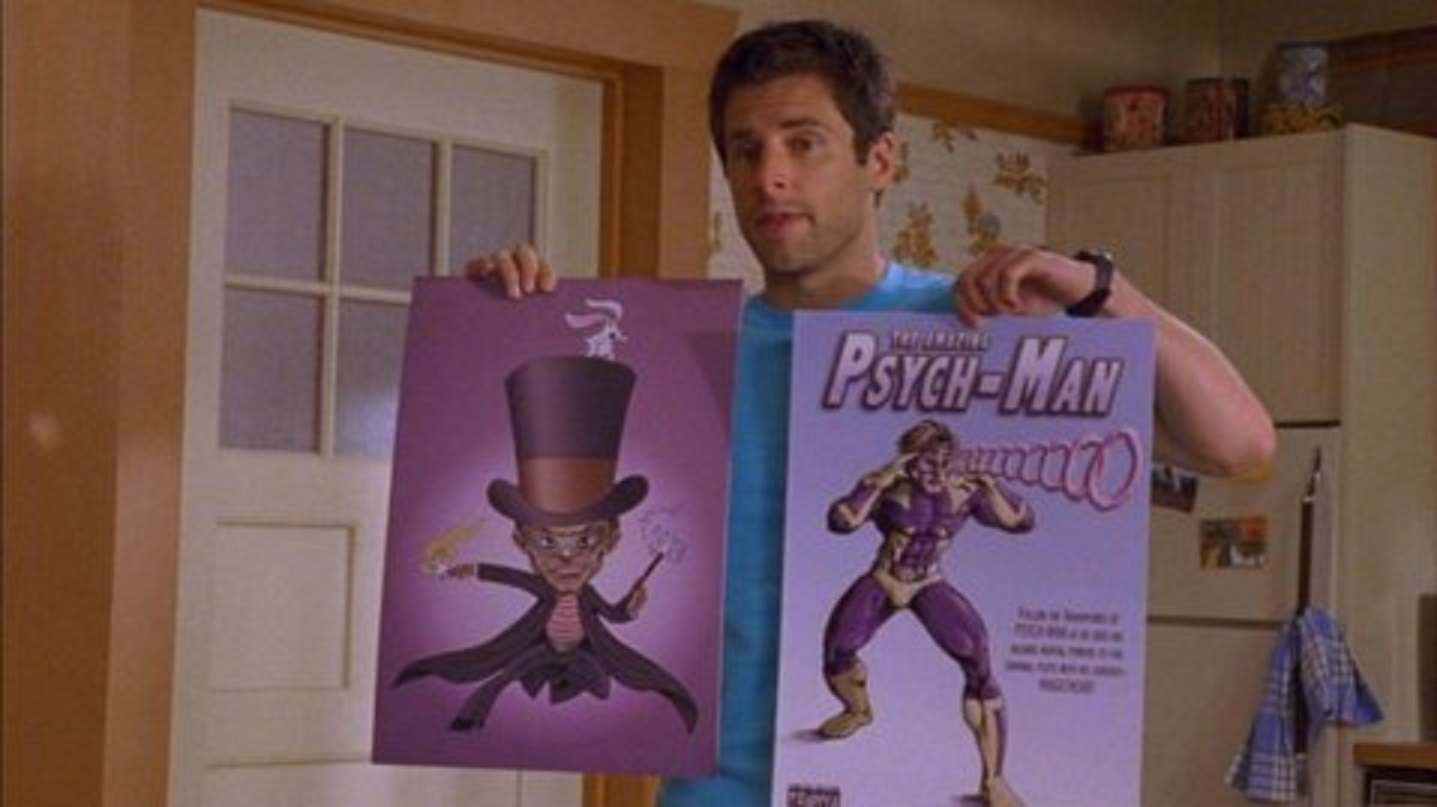 In the USA Network's Psych (2006 – 2014), a first season episode was set at a genre convention too.
In "Shawn vs. The Red Phantom" series regulars Shawn (James Ruday) and Gus (Dule Hill) attempt to solve a missing person's case at Santa Barbara's Tri-Con convention.
There, they sneak into the convention by pretending to be guest star George Takei's assistants.  The mystery involves a comic-property, "The Red Phantom," adapted (badly) to film, and a deranged fan's murderous anger.  Here, again, fans got thoroughly roasted, but so did Hollywood, the factory extruding, again and again, bad superhero films.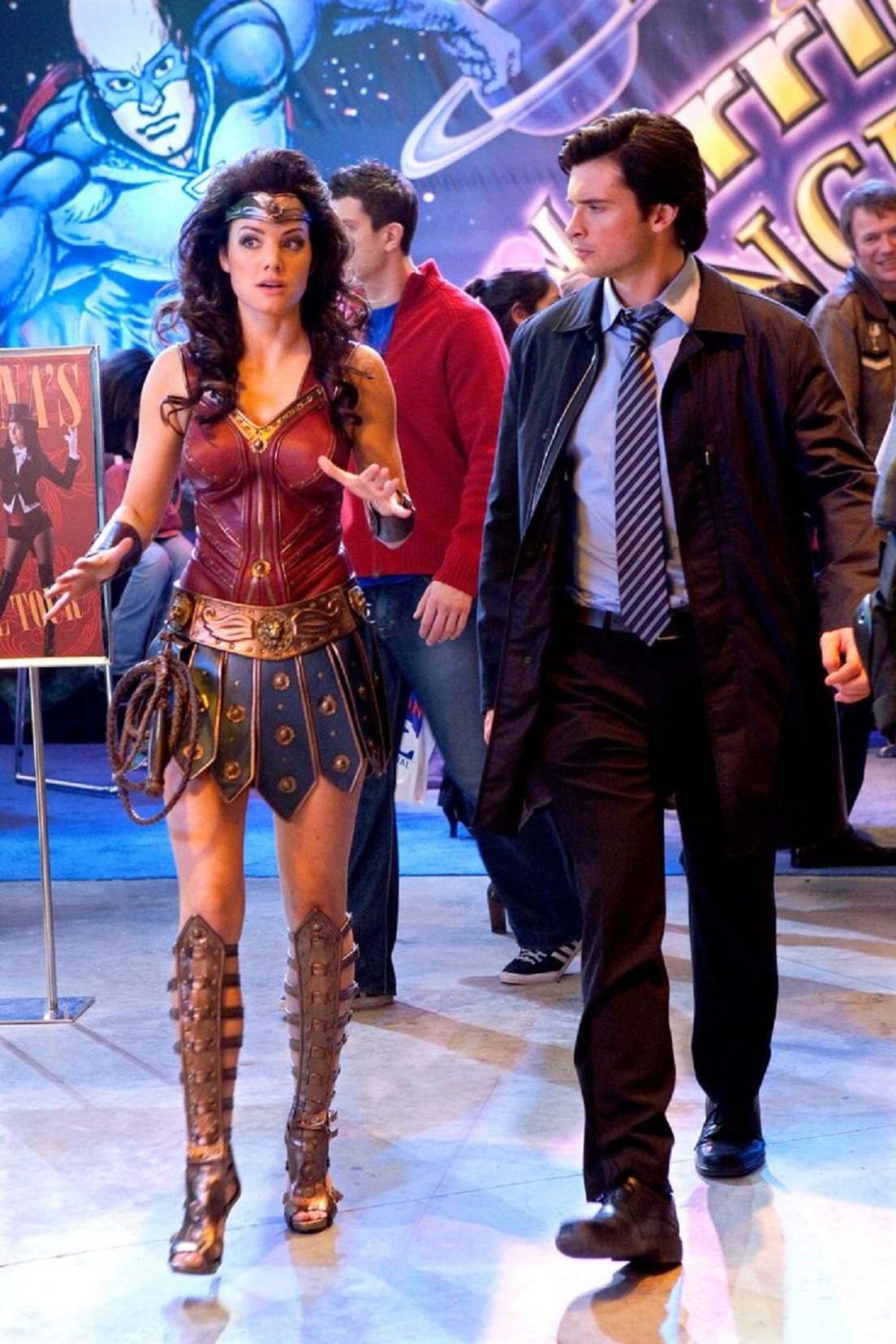 In 2010, Smallville (2001 – 2011) aired a story called "Warrior" in which Clark Kent (Tom Welling) and Zatanna (Serinda Swan) learn that a charmed (or cursed) comic-book has fallen into the hands of a child at Metropolis's annual Wonder Con.  The child is then transformed into the legendary Warrior-Angel, Smallville's in-universe version of the Superman comic character.
The episode features Lois Lane (Erica Durance) in full Wonder Woman costume, and offers several light-hearted Star Trek and Star Wars riffs.  Again, the tone is light, but not "get a life" level mocking.