Here, for your viewing pleasure, is a heaping helping of magazine advertisements from the fine old year of Nineteen Hundred and Eighty-One. Enjoy.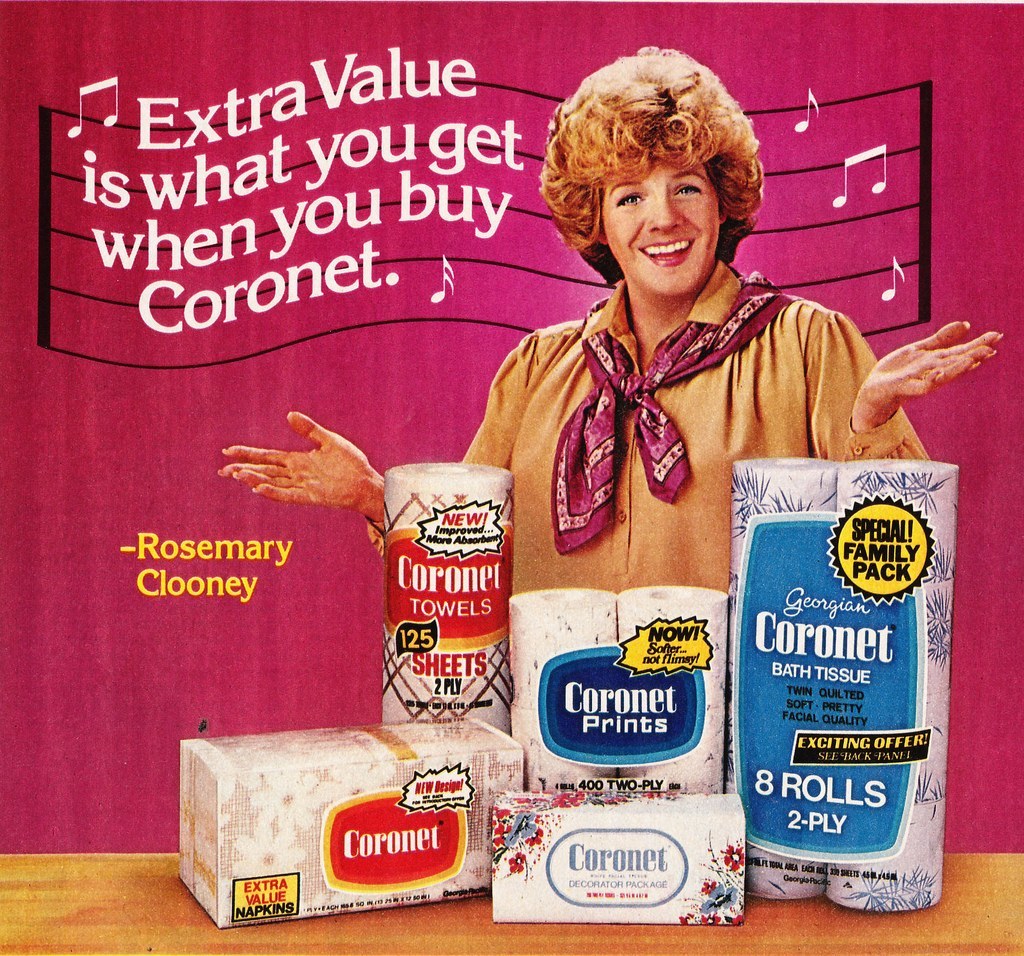 Don't hate on me for saying this, but Mrs. Clooney looked like a man in 1981. Look, I wasn't exactly Cary Grant in '81 either, so I won't pass judgment – we all have our awkward looking years. Clooney was a good looking gal in her prime – in 1981 she was 53.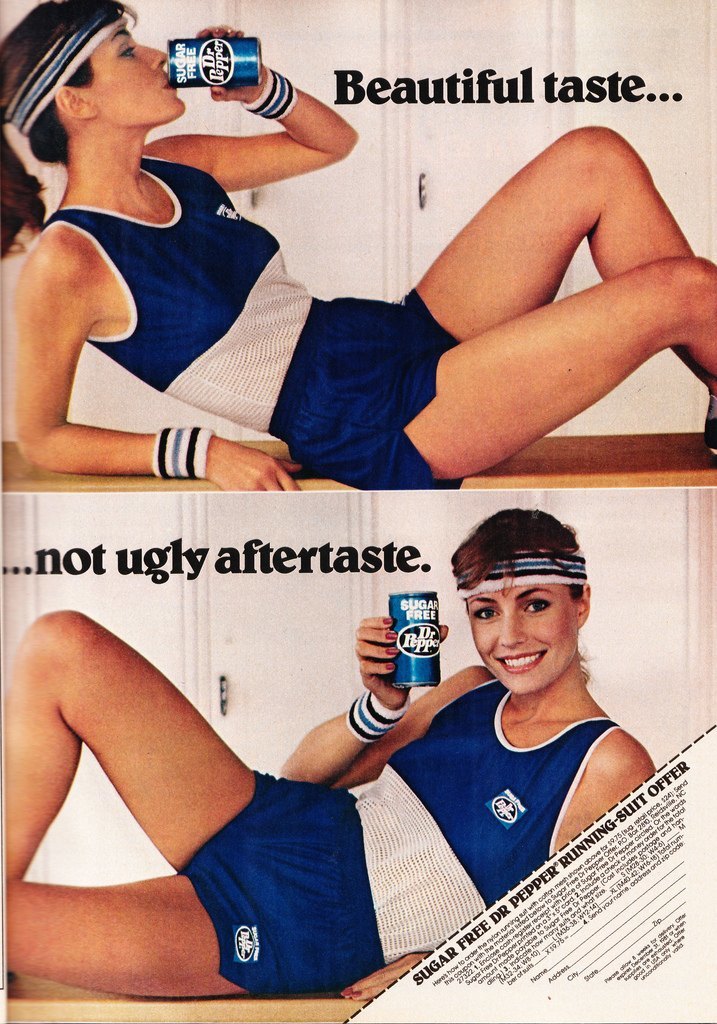 I'd love to work out in a Sugar Free Dr. Pepper running suit for $9.75 ("suggested retail price $24" – what a bargain!). And all you have to do is write "Sugar Free" on a 3″x5″ index card and allow 8 WEEKS (!) for delivery.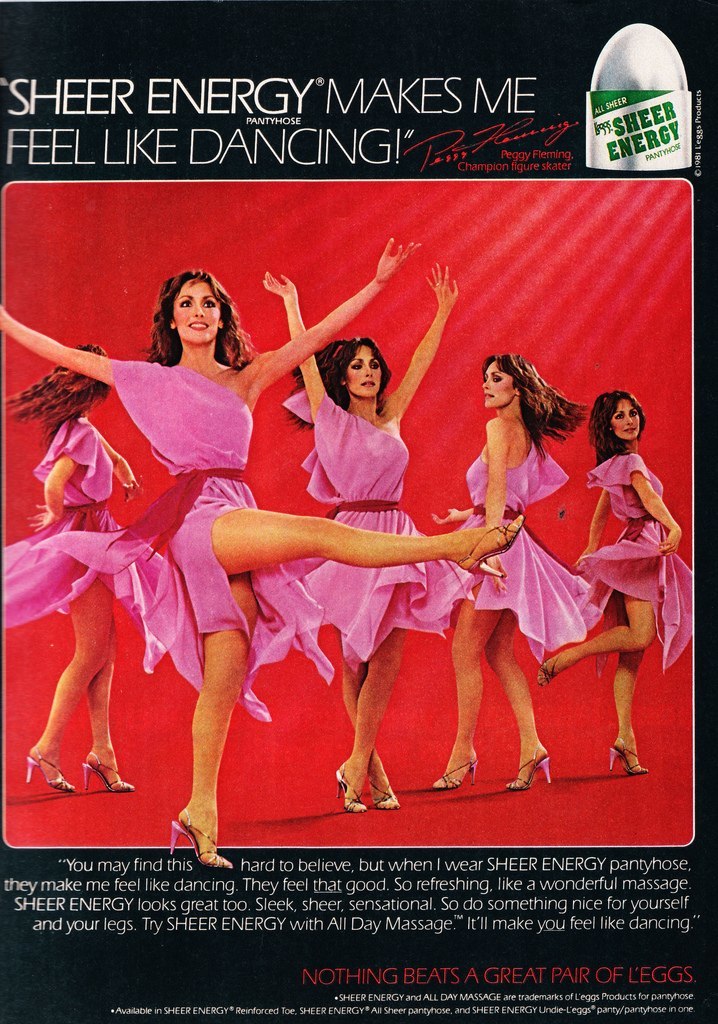 Tell me again why women in US don't wear pantyhose anymore? It looks great and provides women with an "all day massage". It's a win-win in my book.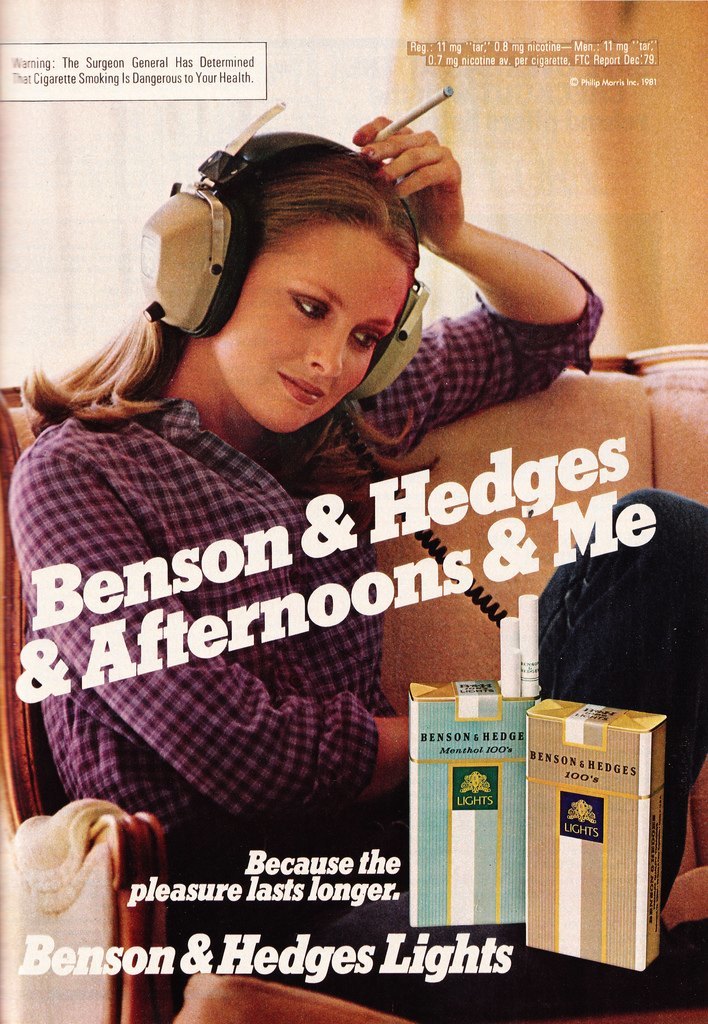 Remember the days before ear buds?  In '81, headphones weighed a metric ton; a football helmet was more comfortable.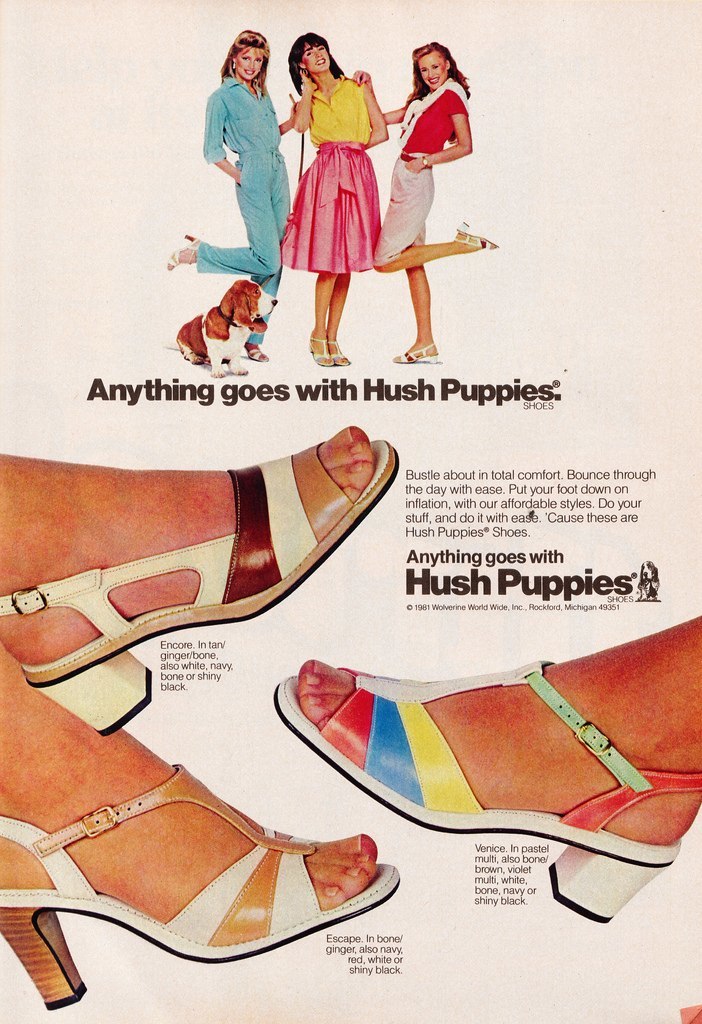 "Anything goes with Hush Puppies"… unless, of course, you choose red-blue-yellow "Venice".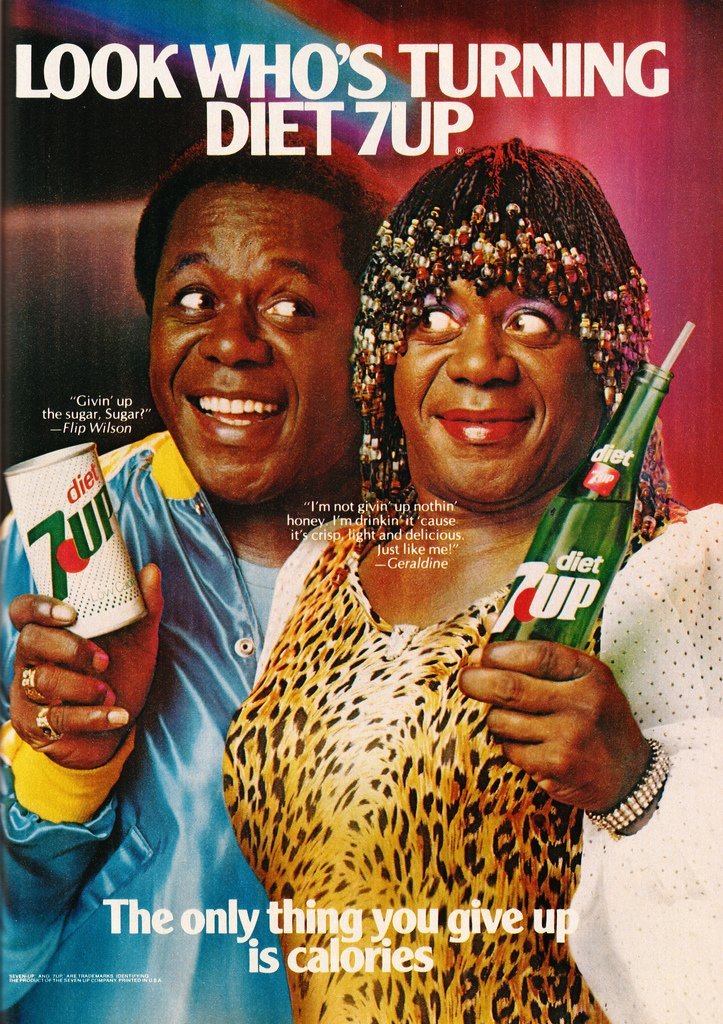 Before Tyler Perry, there was Flip Wilson.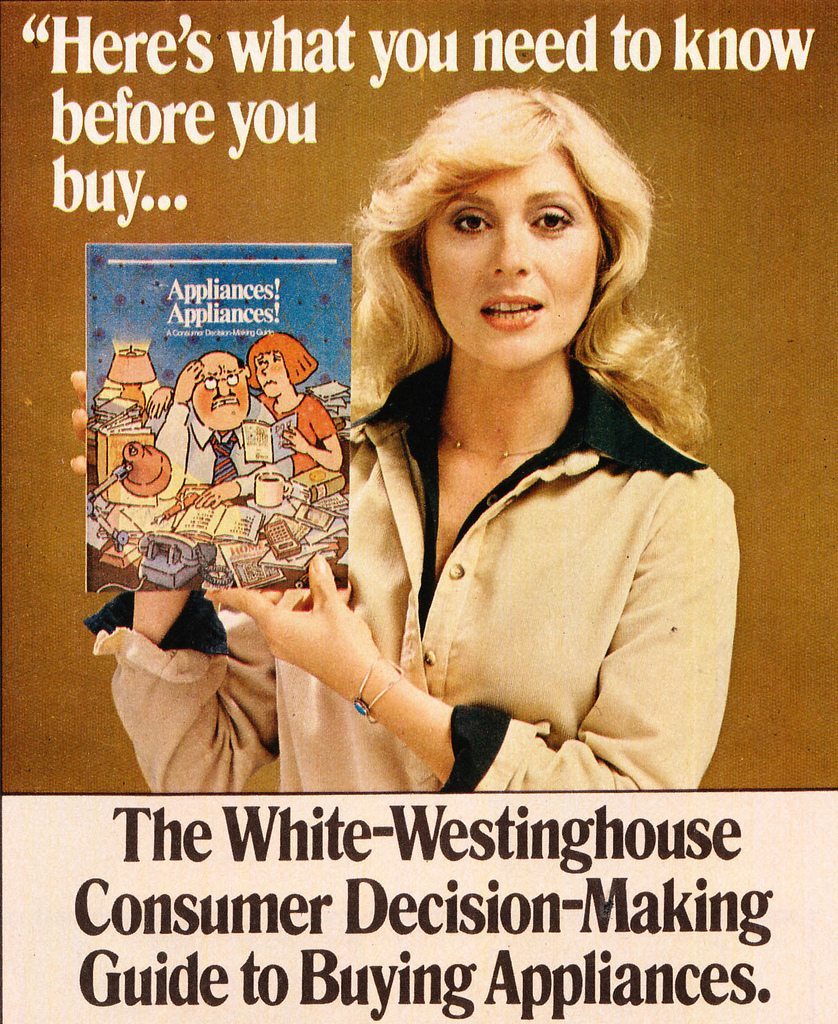 Call it a hunch, but I'm betting that this book will recommend the Westinghouse brand appliances. Also, is it really necessary to by a book on the subject? The man on the cover is taking the appliance buying business a little overboard.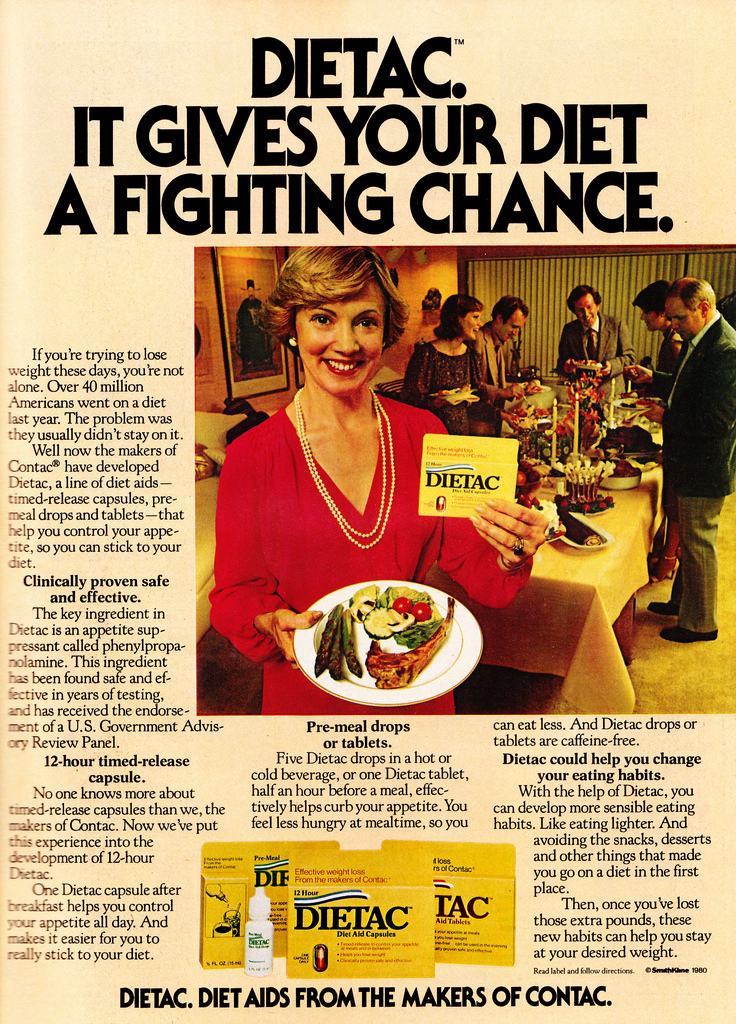 Notice how the ad says that Phenylpropanolamine "has been found safe"…. and a few years later was taken off the shelves for causing hemorrhagic stroke in about 500 people per year. It's also a great way to make meth.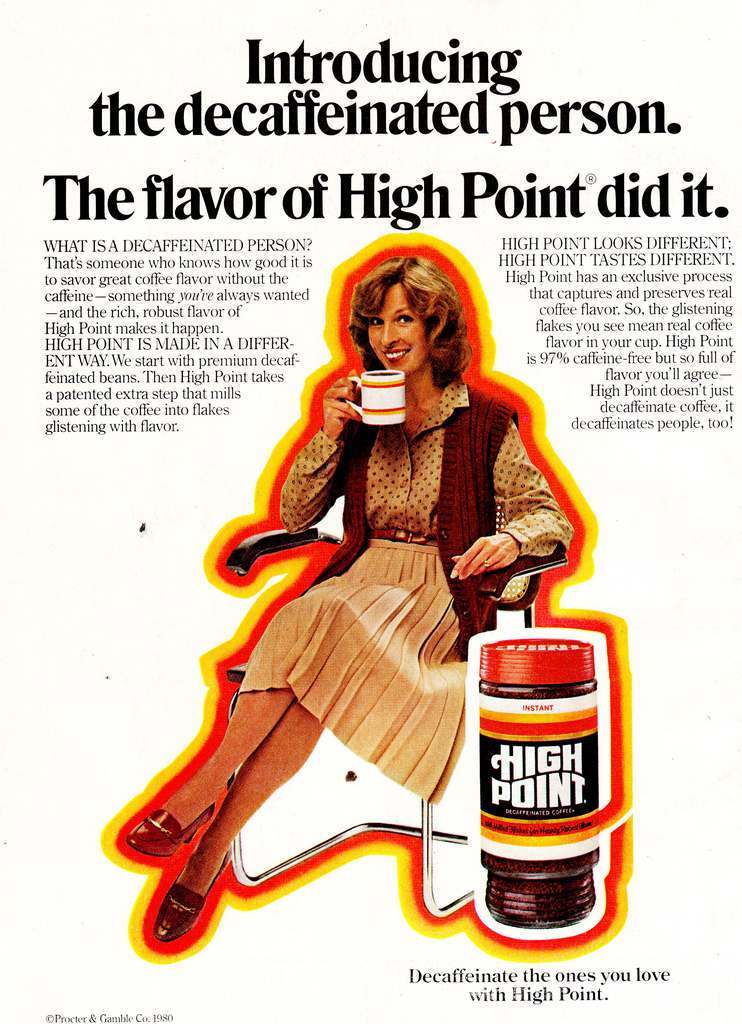 High Point was Folger's answer to Sanka and eventually morphed into Folger's Crystals. It's mainly remembered for the Lauren Bacall commercials. Remember: "Rushing for an eight 'o clock curtain every night means giving up a lot of things – but coffee ISN'T ONE OF 'EM!"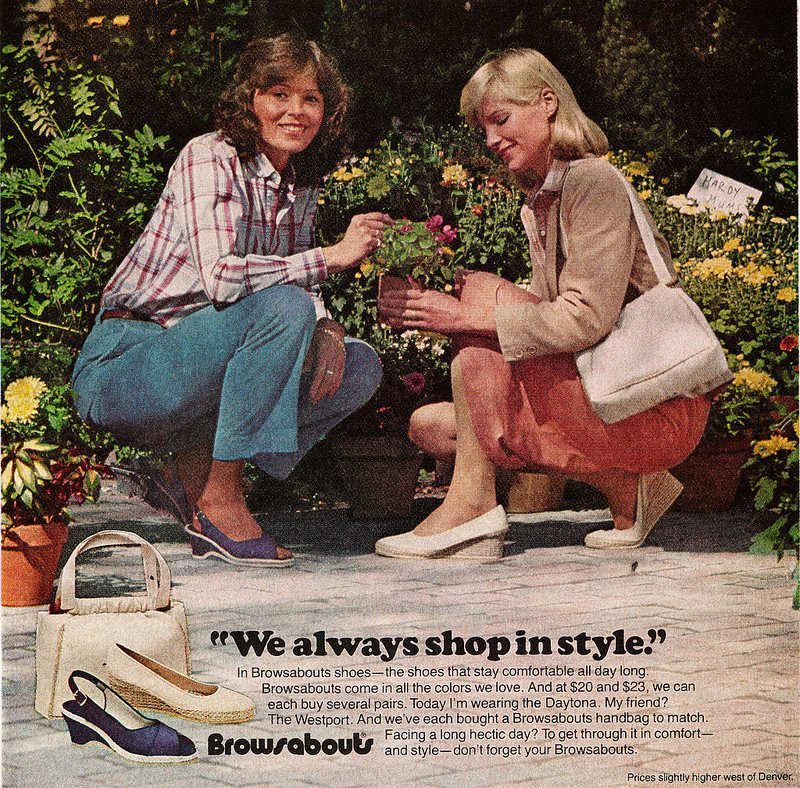 Shopping for "Hardy Mums". Note that "Prices slightly higher west of Denver."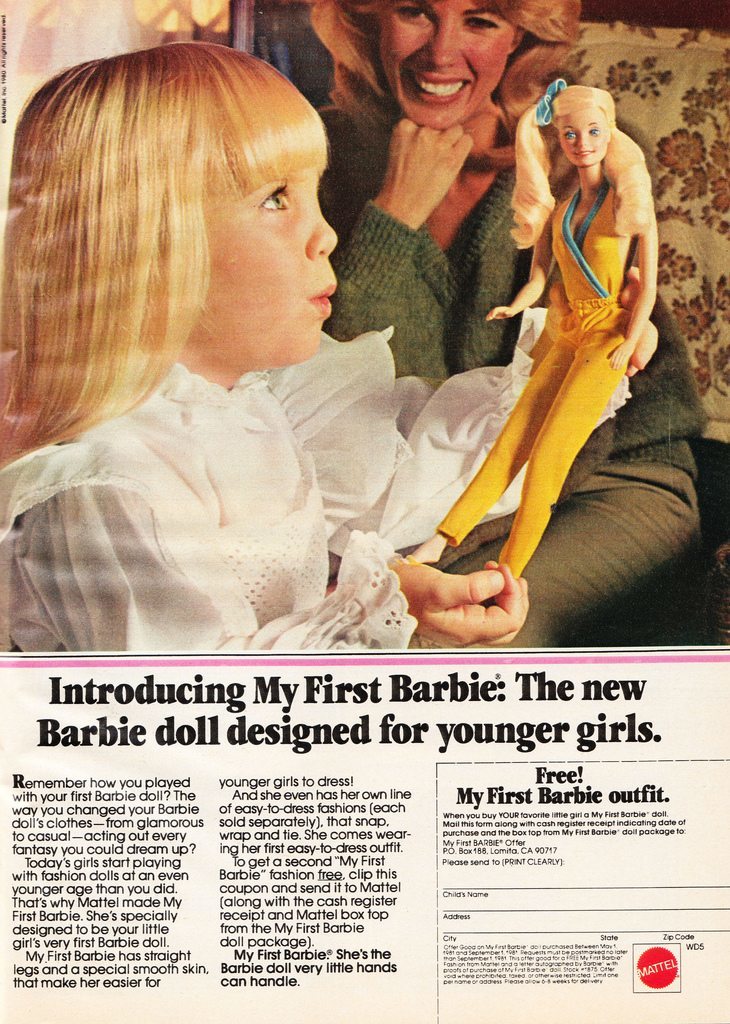 This is indeed Carol Ann from Poltergeist (Heather O'Rourke). She was discovered by Steven Spielberg when she went with her sister and mother to MGM studios for her sister Tammy's part in Pennies from Heaven (1981) who played uncredited as a dancer. They were eating in the MGM cafeteria when Spielberg spotted her.
Her mother was a seamstress and her stepfather a truck driver, so when the movie part came along, it was life changing. Unfortunately, in the late eighties O'Rourke developed a bowel obstruction which could have been cured by a simple operation. Unfortunately, her symptoms were misdiagnosed as Crohn's disease. The medication caused the big puffy cheeks you see in Poltergeist III; and sadly the untreated bowel obstruction ultimately caused a fatal heart attack.
The advertisement above is from 1981, shortly before filming on Poltergeist. It is said her ghost still haunts the set where she filmed 12 episodes of Happy Days (Paramount Pictures State 19). Believe it…. or Not!
Speaking of Happy Days, here's Big Al..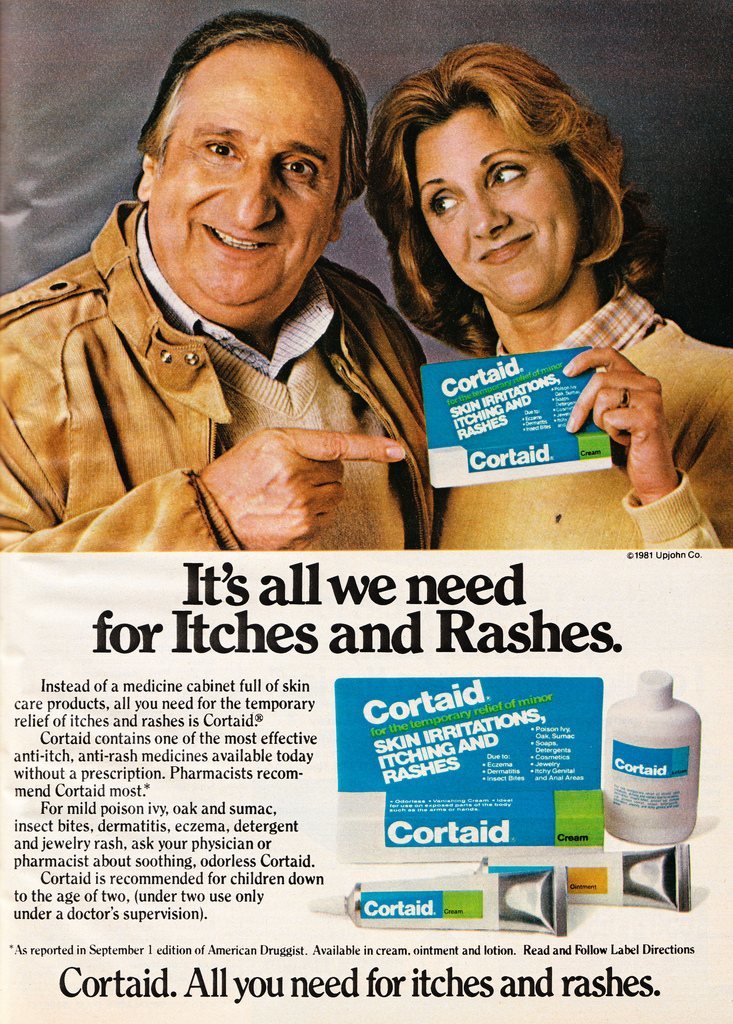 And it's all I need to have a mental image of Big Al with a nasty rash. And isn't it interesting that ads for medical and hygienic type products (i.e. hemorrhoid creams, antacids, cold medicine) always have a goofy looking guy? Whereas, ads for cigarettes, alcohol, and cars always feature a studly dude with no trace of goofiness. And note that the woman will look good in either scenario.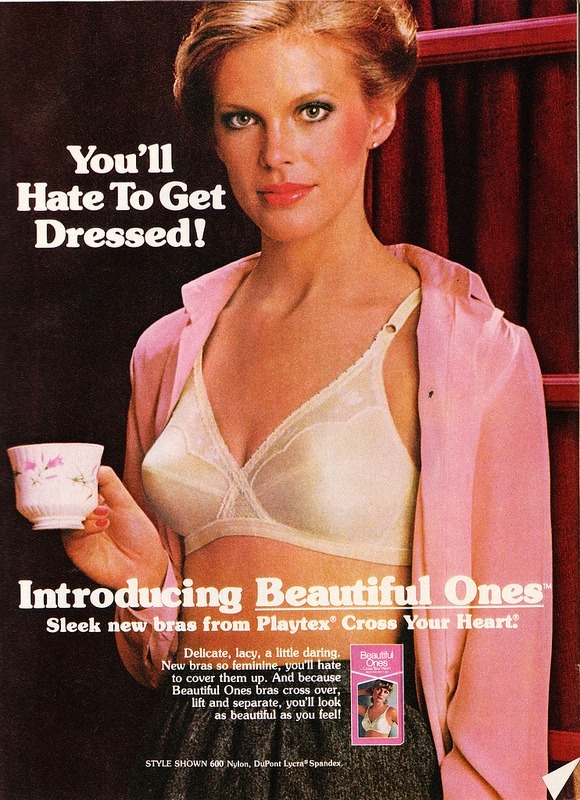 But she did get dressed – just didn't bother buttoning her shirt. Maybe it's not her bra; she's just lazy.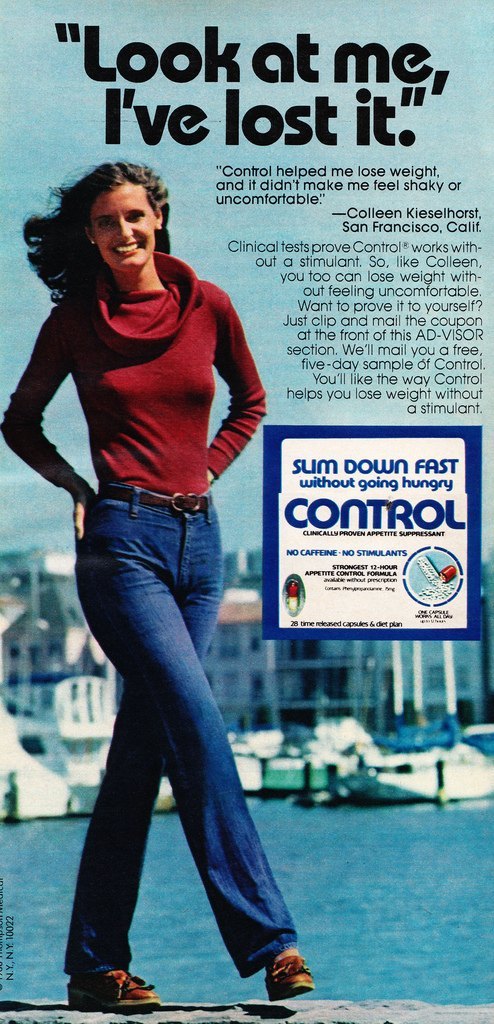 This is the most misleading advertisement in history. It literally says "without a stimulant" – that's its big selling point. Yet, the box clearly states: "contains phenylpropanolamine", an amphetamine known to cause strokes in women (and is a main ingredient in meth production)…. but, hey, there's no caffeine!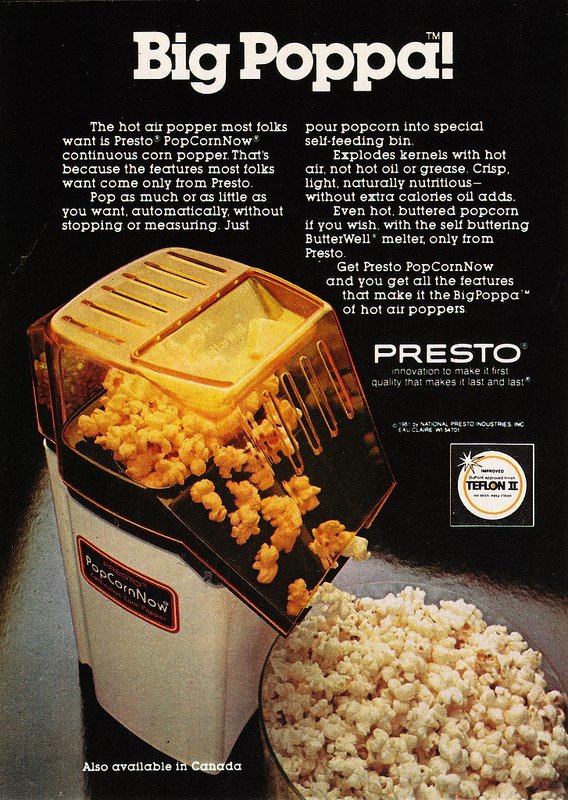 I love it when you call me Big Poppa.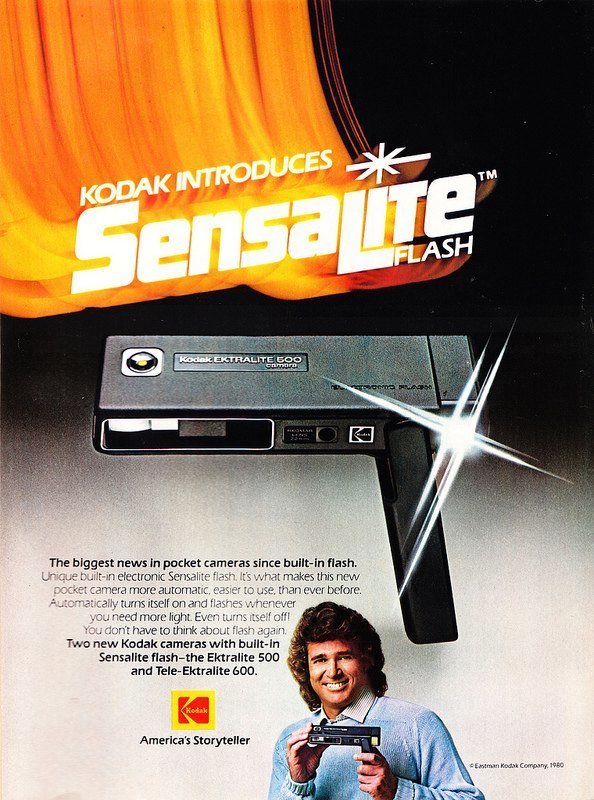 It's incredible to think that Kodak was one of the top companies in the US for decades, and with the advent of cheap and easy digital photography, they have literally perished. They weren't able to transition to the new technology and subsequently became the poster child for businesses that can't keep up with the times.
Also, Landon's hair was glorious, wasn't it?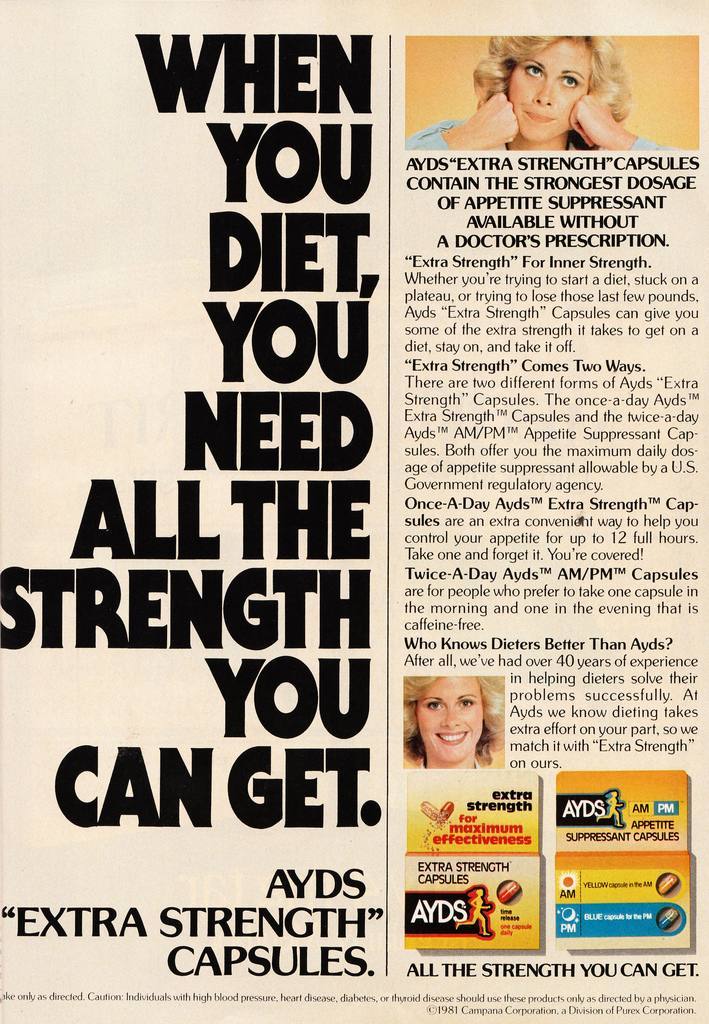 And speaking of long-standing companies that perished overnight, how about the most unfortunately named product of them all? Ayds had been around for decades before the HIV-AIDS epidemic hit, causing an irredeemable phonetic connection.
A popular urban myth when I was in elementary school was that Ayds candies actually contained tapeworm eggs. Turns out, it was something worse: amphetamines.