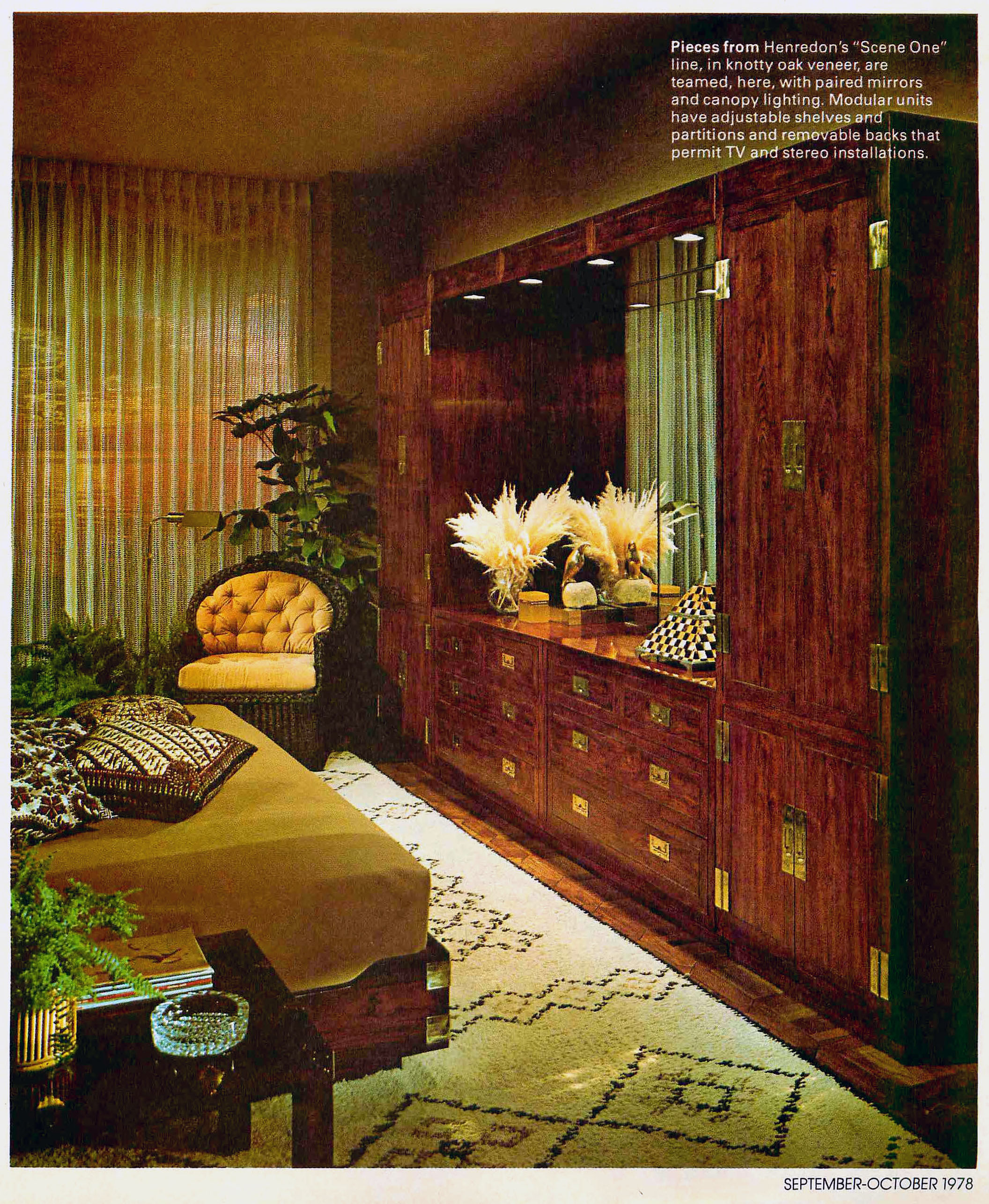 Disco era décor didn't have to be tacky.  The exaggerated picture provided by movies has tricked us; as if every room in 1978 had gaudy wallpaper and deep shag carpet.  In fact, late seventies homes had their own sense of class.  There may have been an ashtray on every table, ugly knickknacks on every shelf, and a proliferation of house plants that would make a botanist uncomfortable… but there was a certain charm, a certain look special to that year, that I still find appealing.
So, let's take a tour through the pages of a few home decorating magazines from 1978, and perhaps gain further appreciation of Home '78.  Enjoy.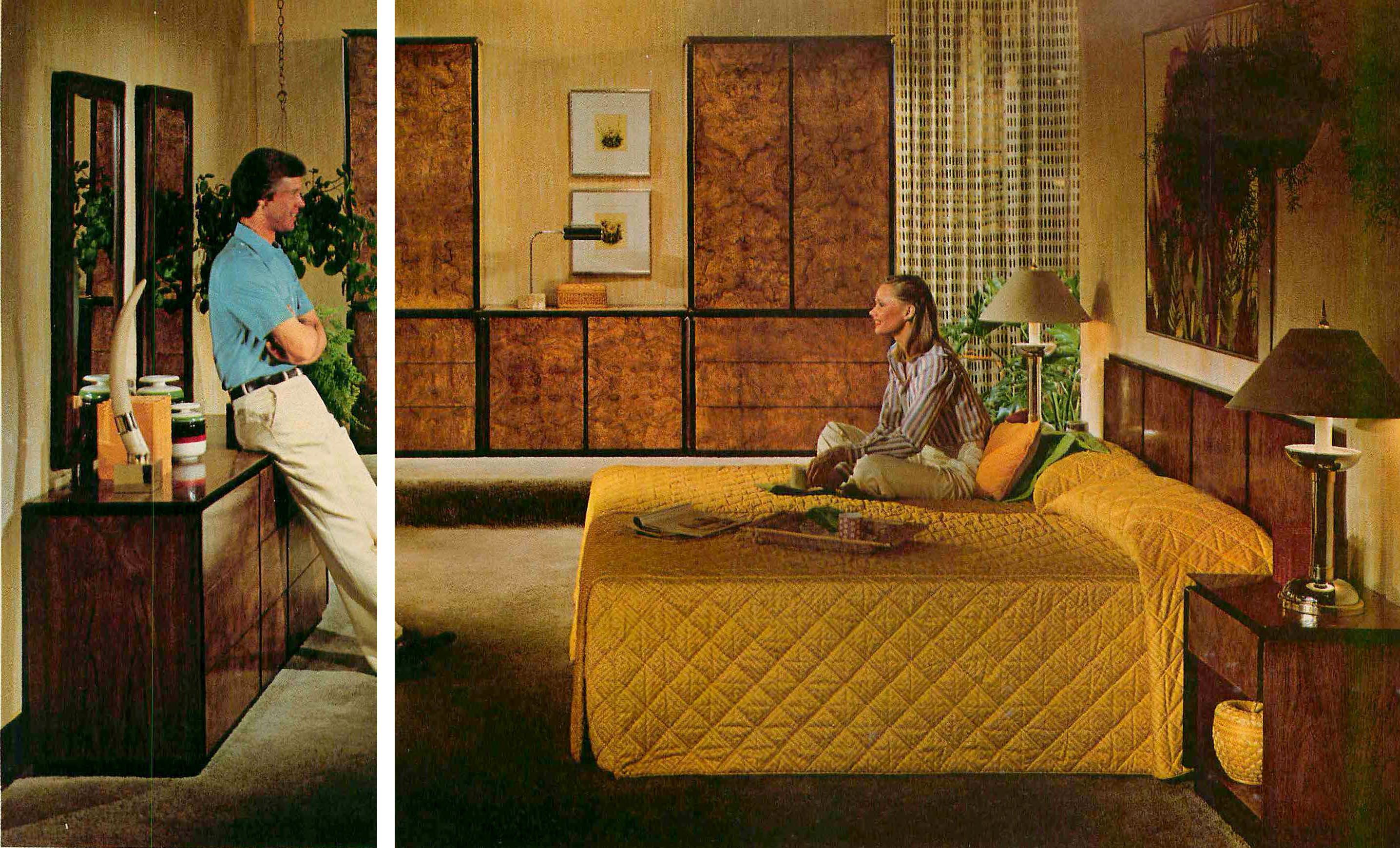 The illegal elephant tusk is perhaps an unwanted touch, but otherwise this is a room I could live in happily.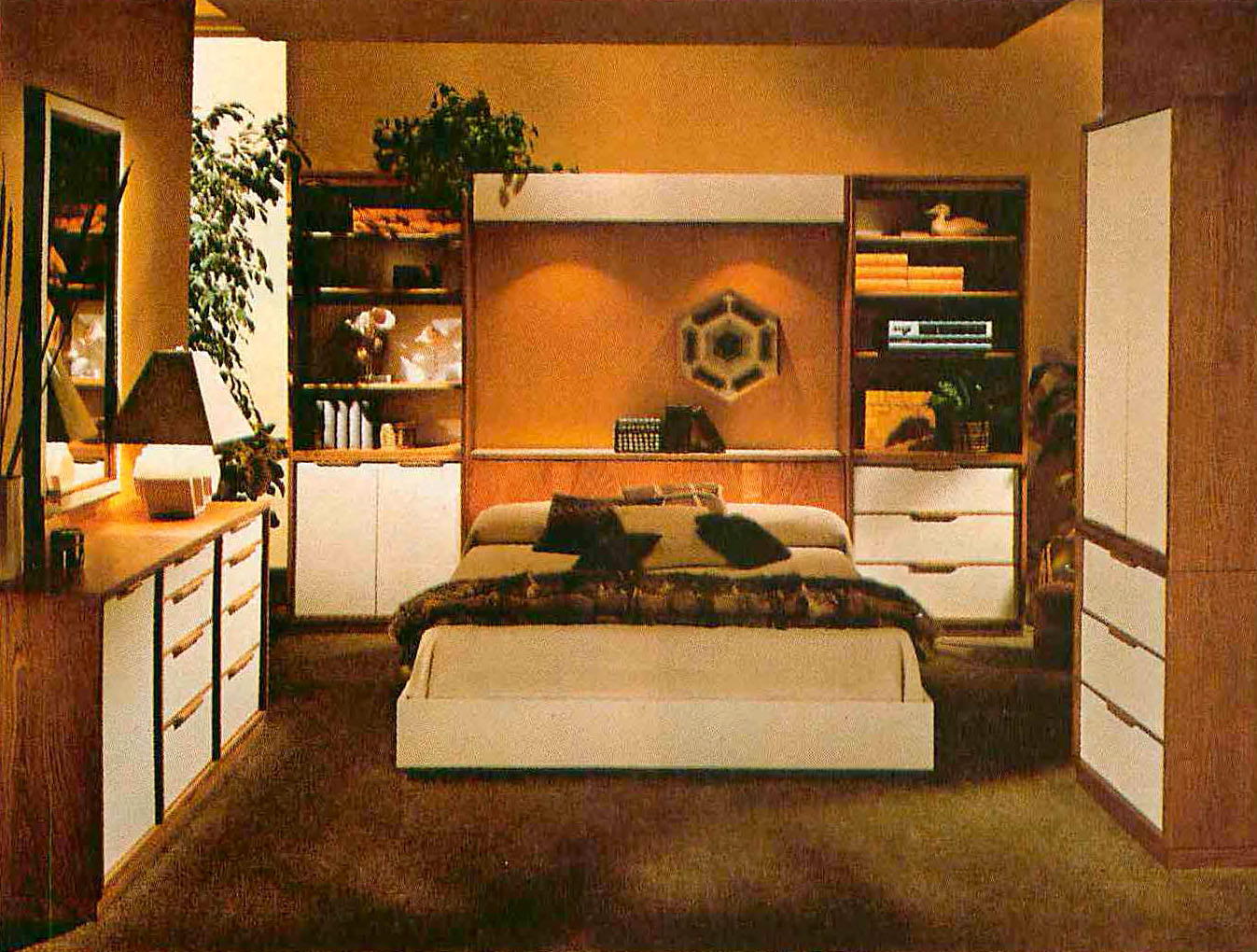 Nice!  Sure, the seventies definitely fell in love with the color brown, but I'll take it over the sterile undertones of today.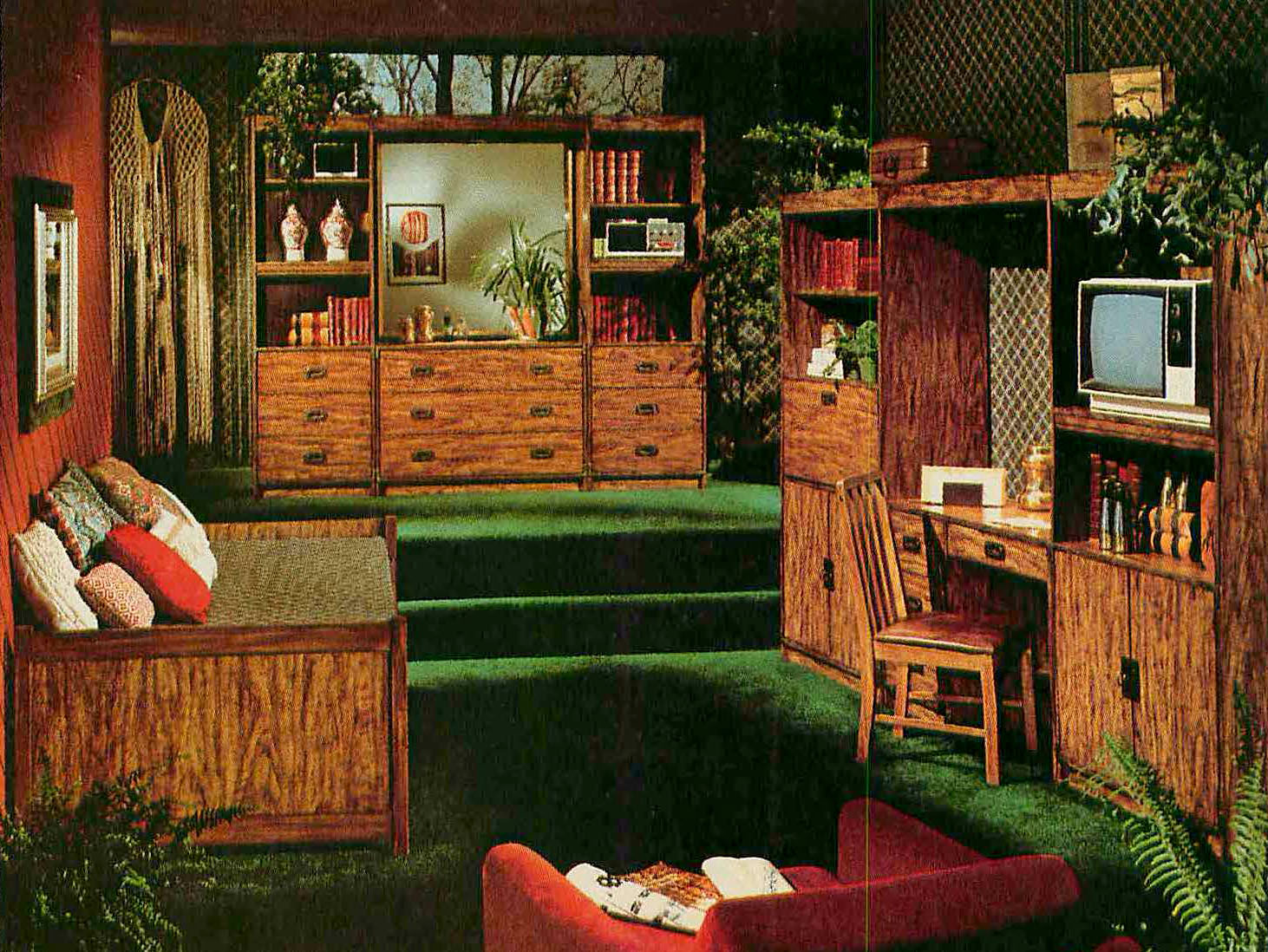 Nothin' beats a step-down den.  Check out all the housplants and macramé – the quintessence of the seventies home.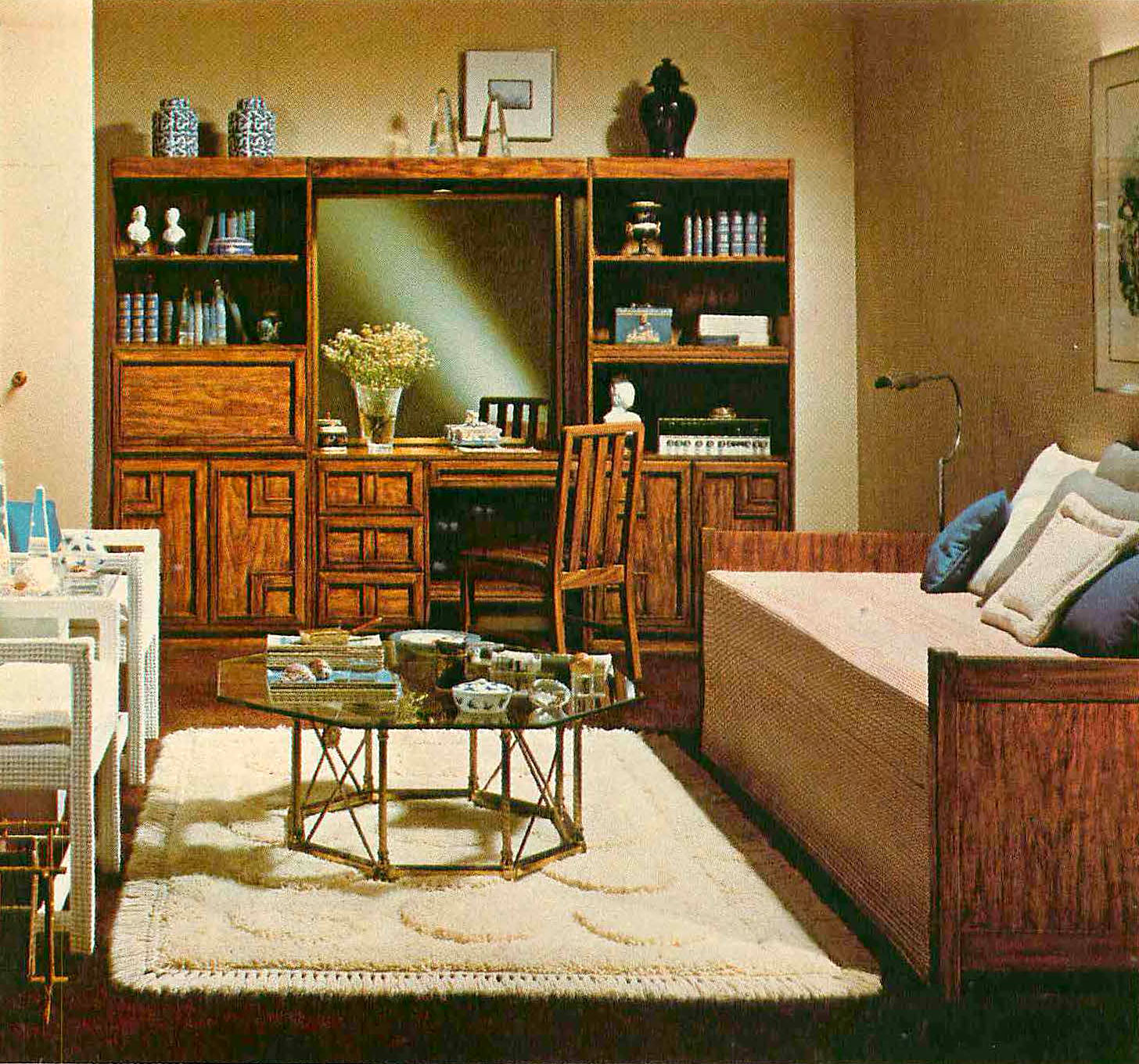 That couch looks unbearably uncomfortable, but otherwise an inviting living room, dressed-up with a motherload of "classical" bric a brac.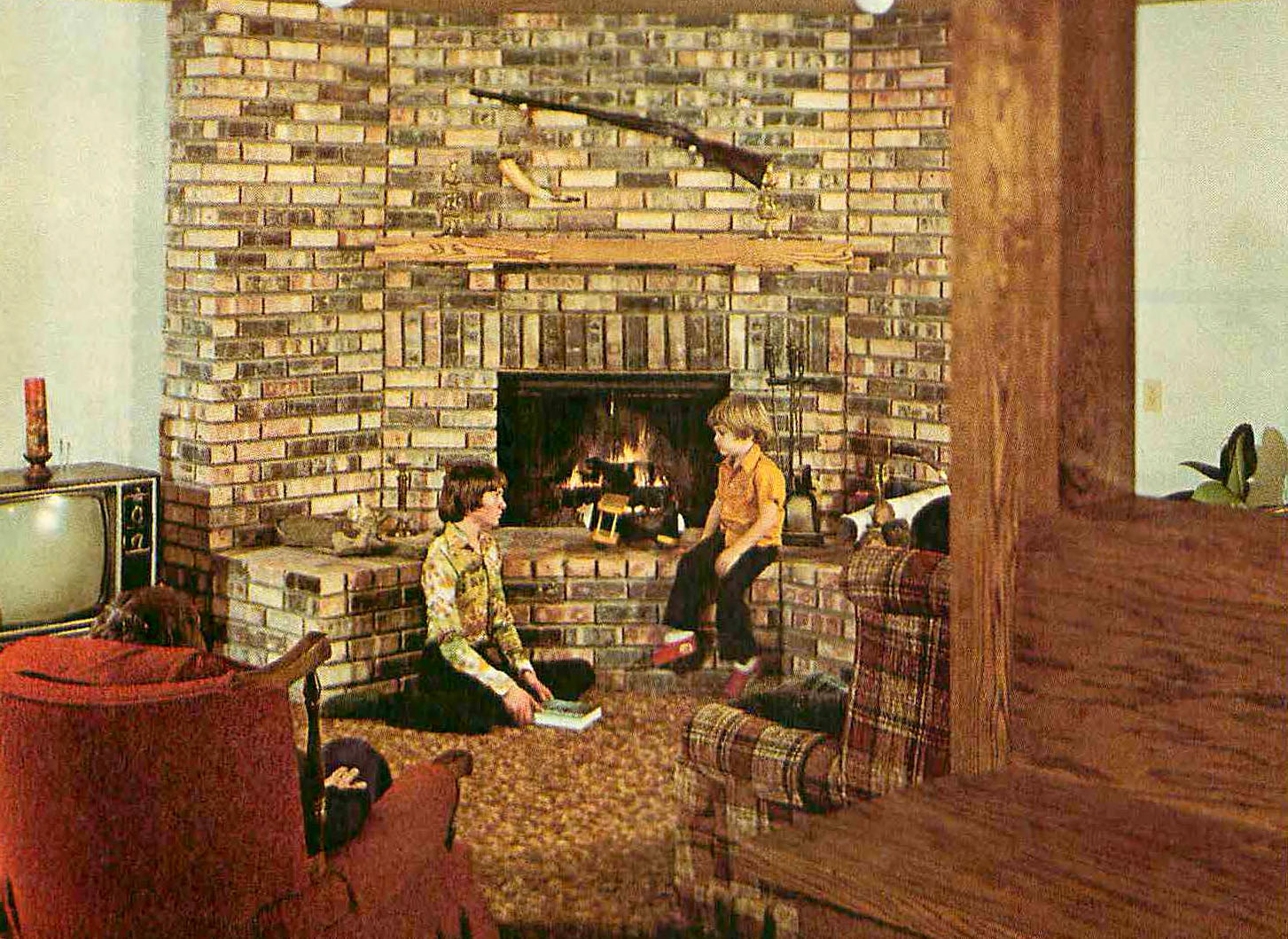 This room comes to us courtesy of Homeowners How To (Vol 03 No 5 Sep-Oct 1978).. and this homeowner definitely knows How To… kill somebody should the need arise.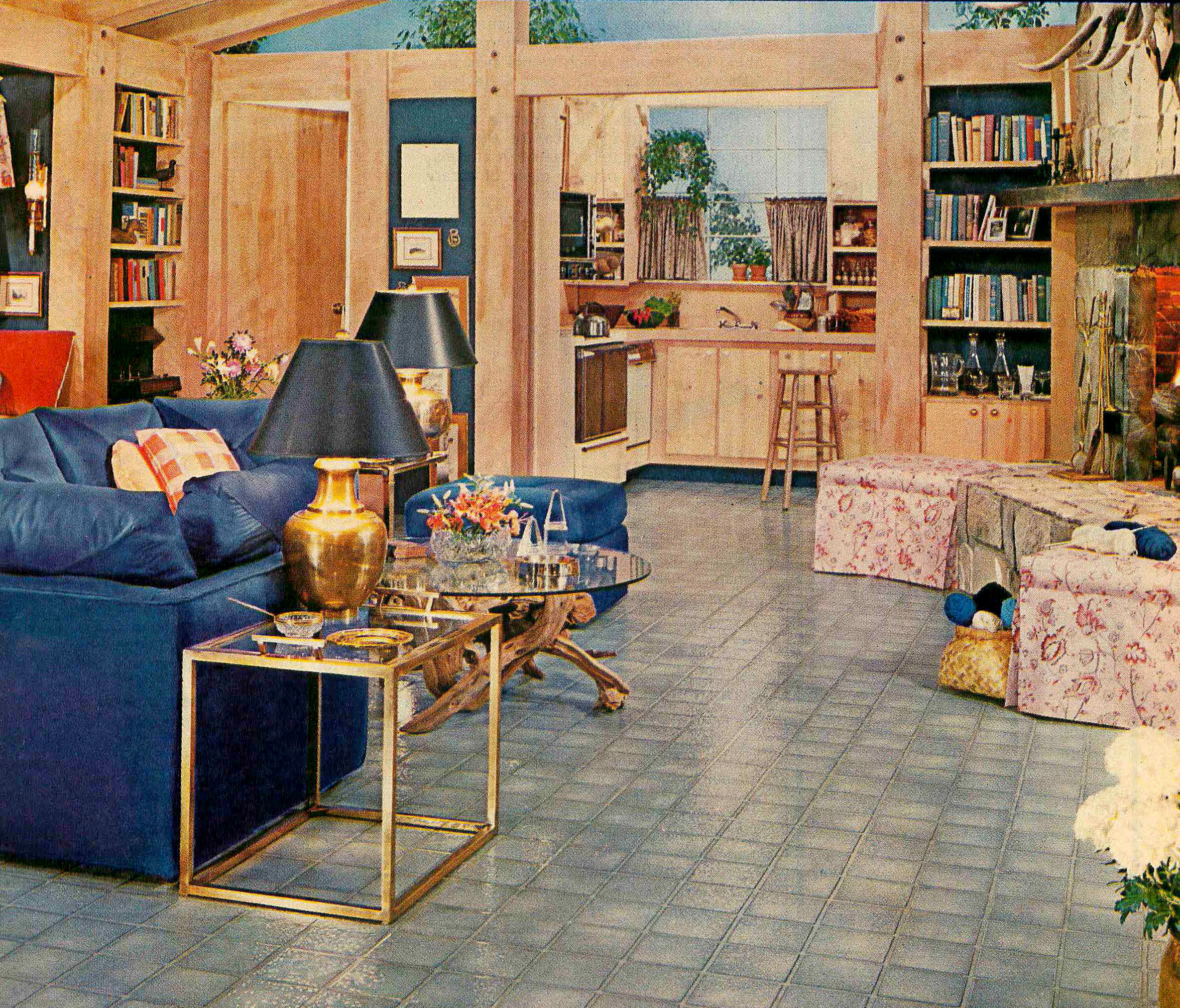 Finally, some wood without a dark stain.  Take note that I could have told you this room is from 1958 and you might've believed me; the change in interior styles hadn't changed a whole lot.  It was only when 70s homes tried to be with-it and faddish that things got wildly out-of-touch with past aesthetics.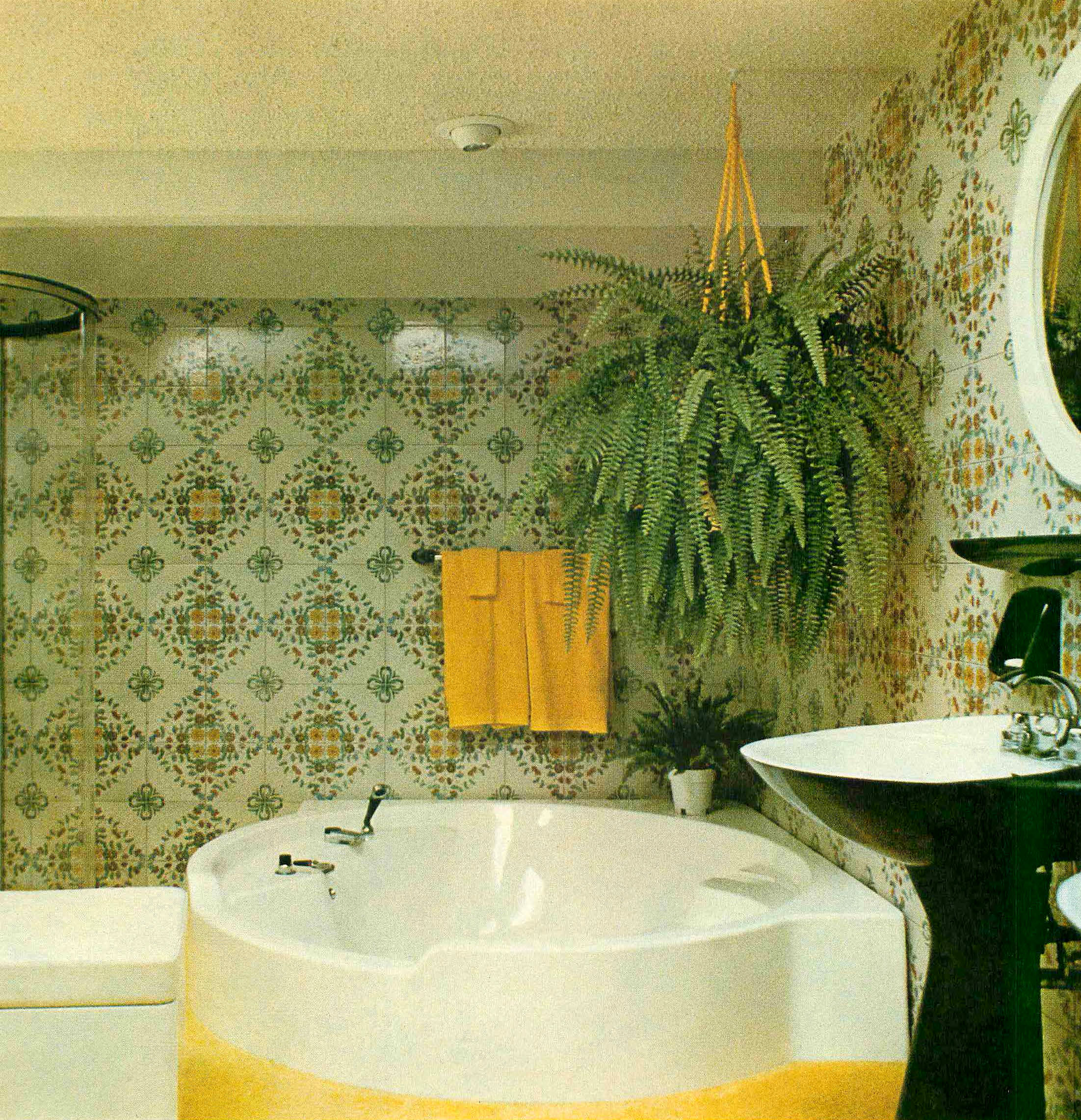 A nice bathroom by any standard, but, as I've said before, the ferns were out-of-control in the seventies.  It was like every room was its own terrarium.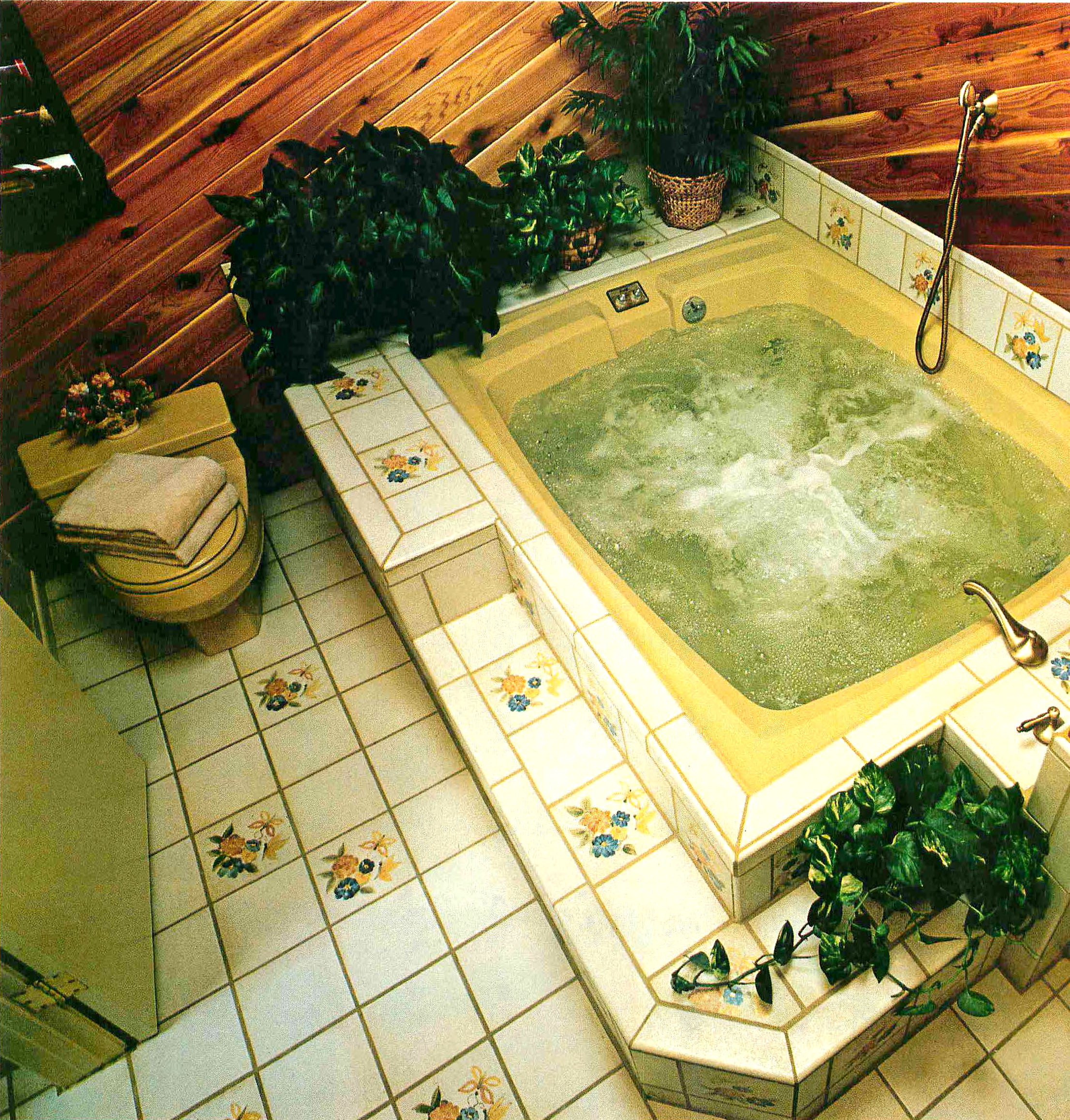 If you can get past the tacky tile art and the omnipresent houseplants, you have to admit this is a damn fine bathroom.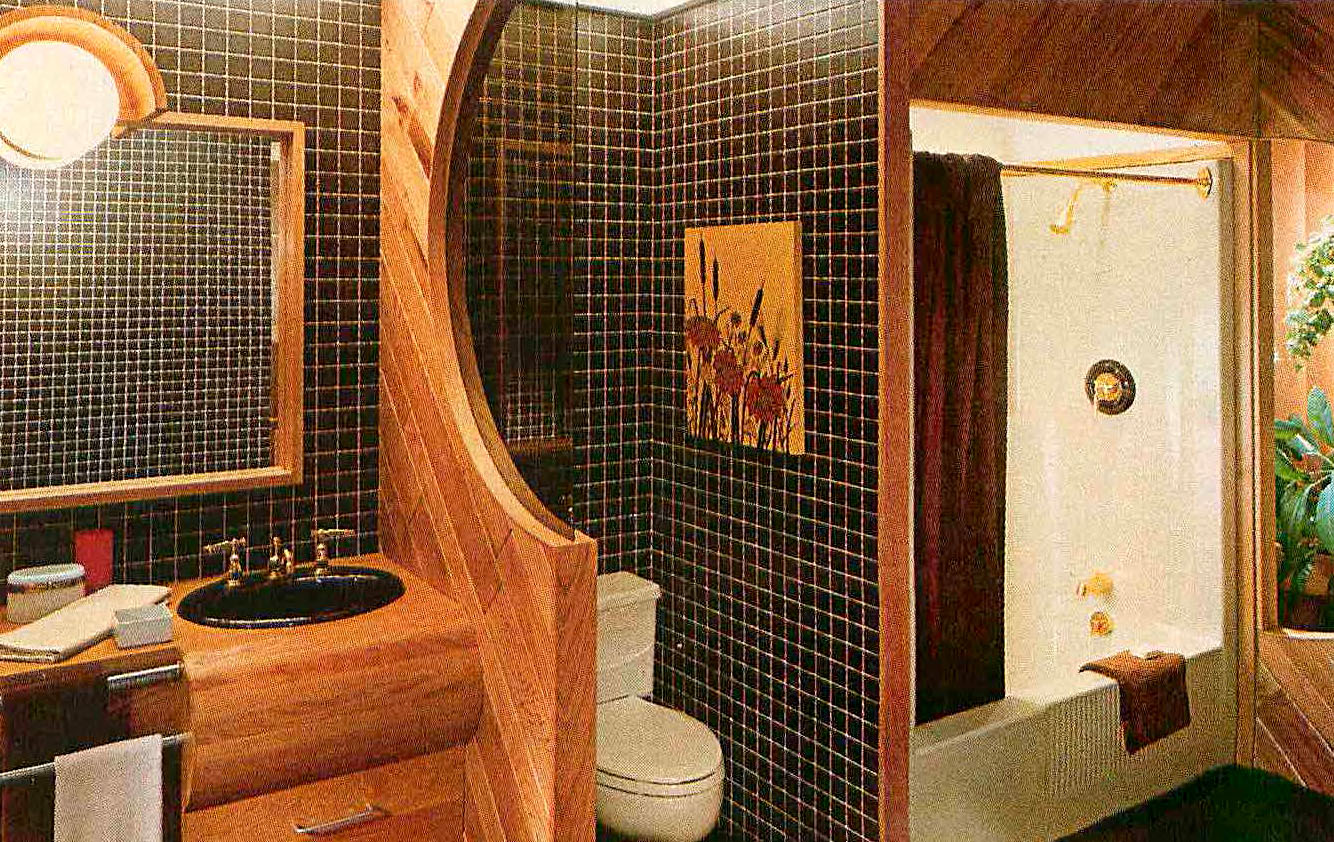 Sweet.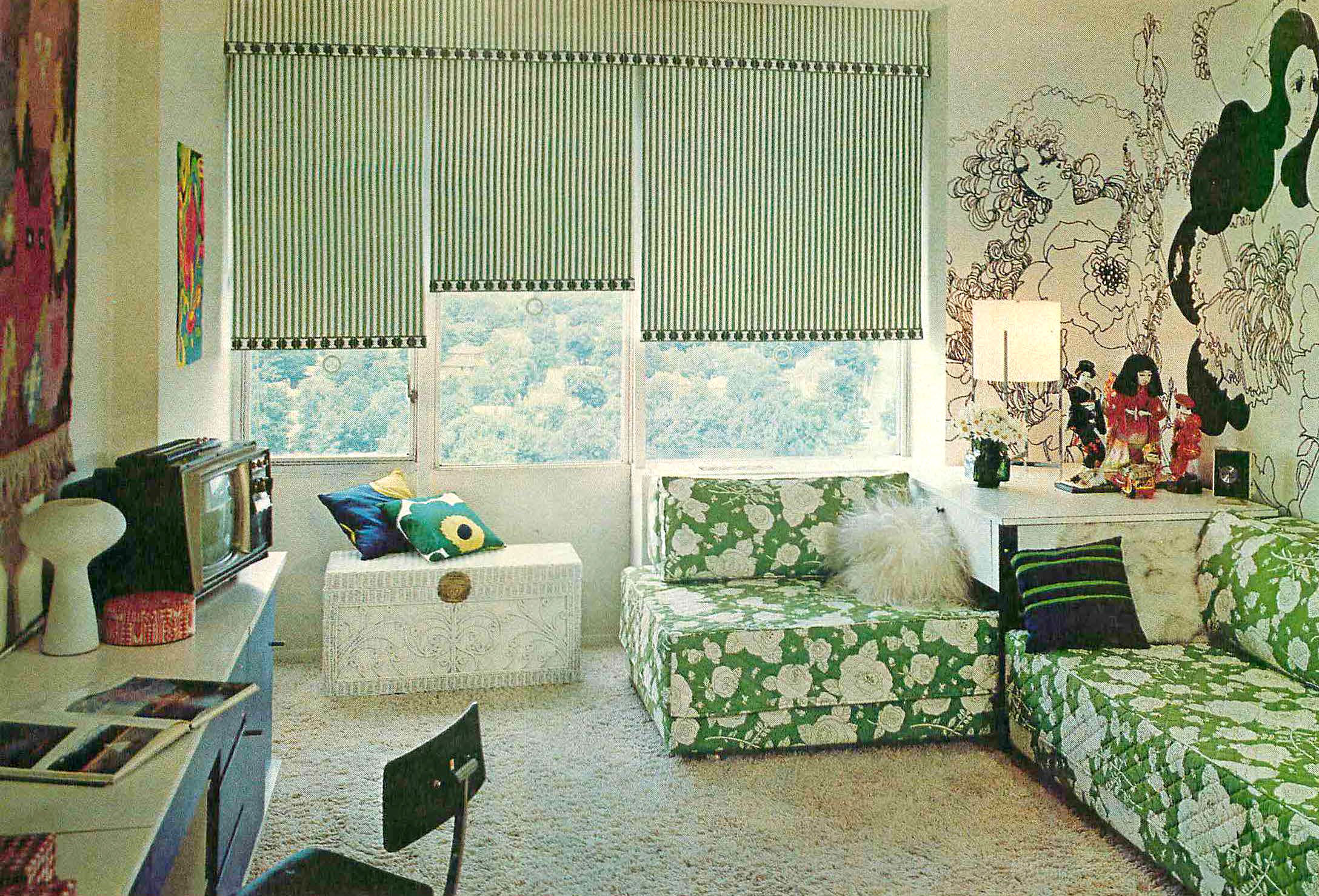 They had a tendency to get a little carried away with wall art and sofa patterns, but it makes for a nice kid's room.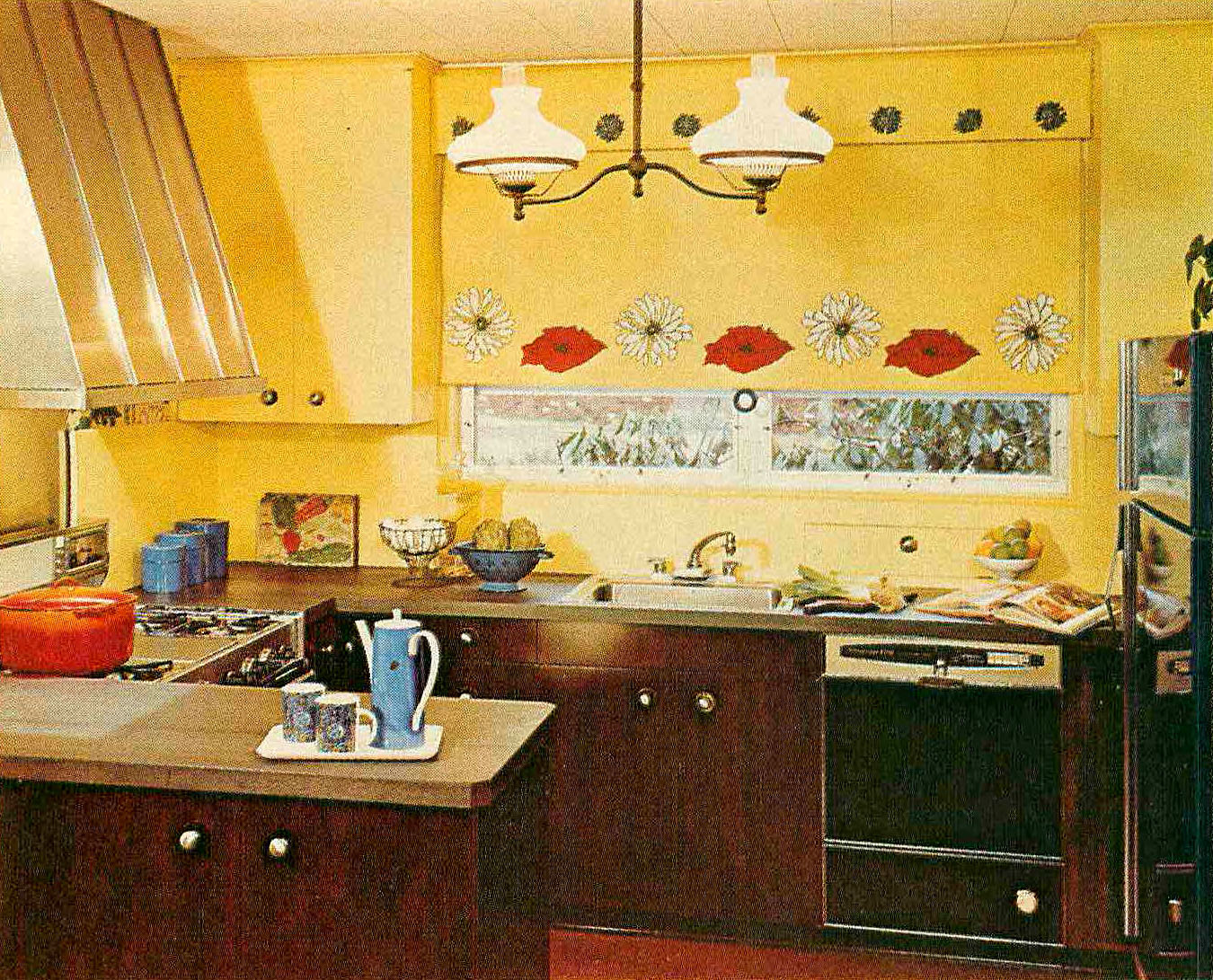 I could do without the bold carnation wall art; but otherwise a nice kitchen area by all accounts – the perfect place to prepare your fondue.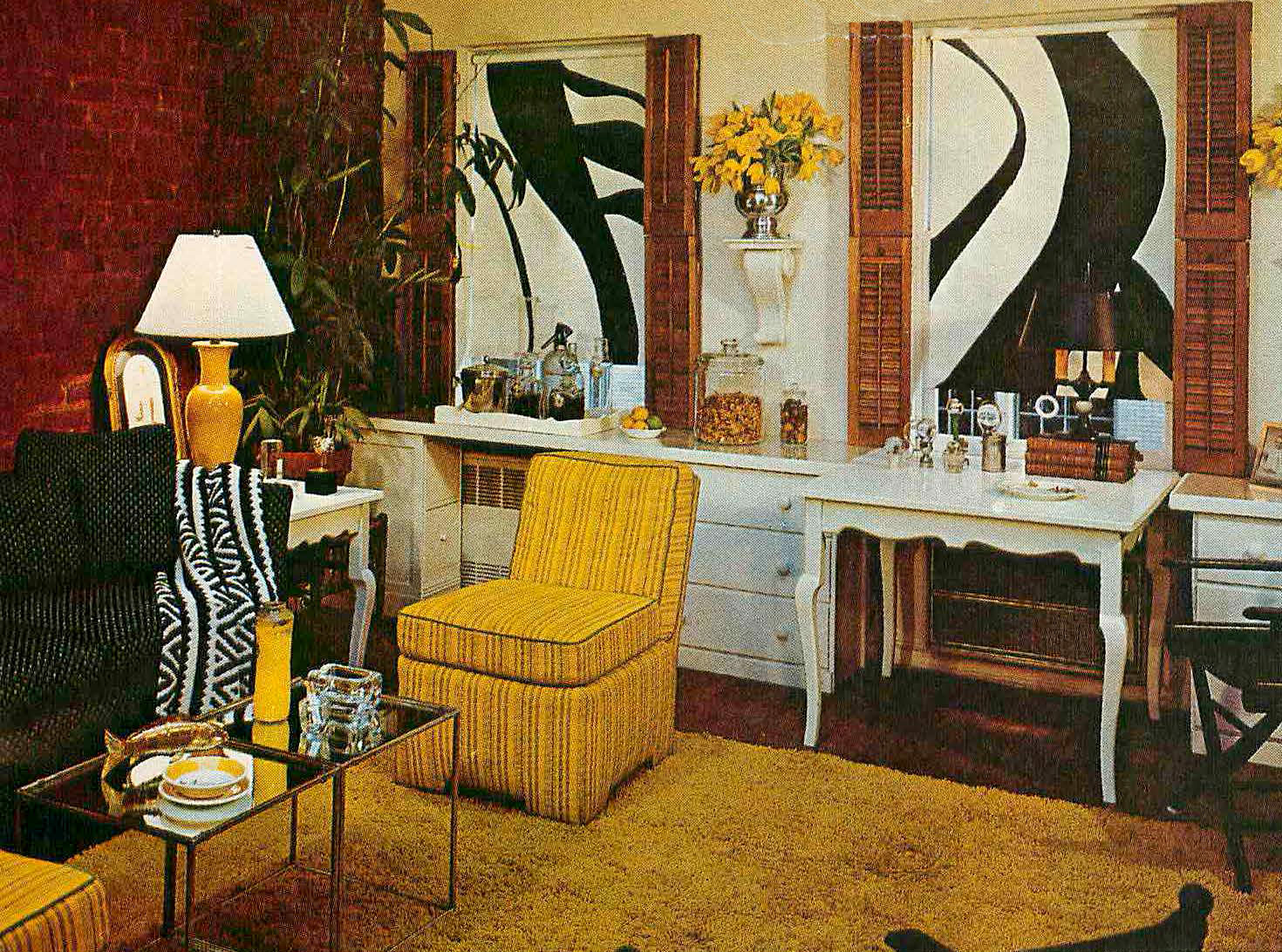 Back in the day when no coffee table was complete without an ashtray.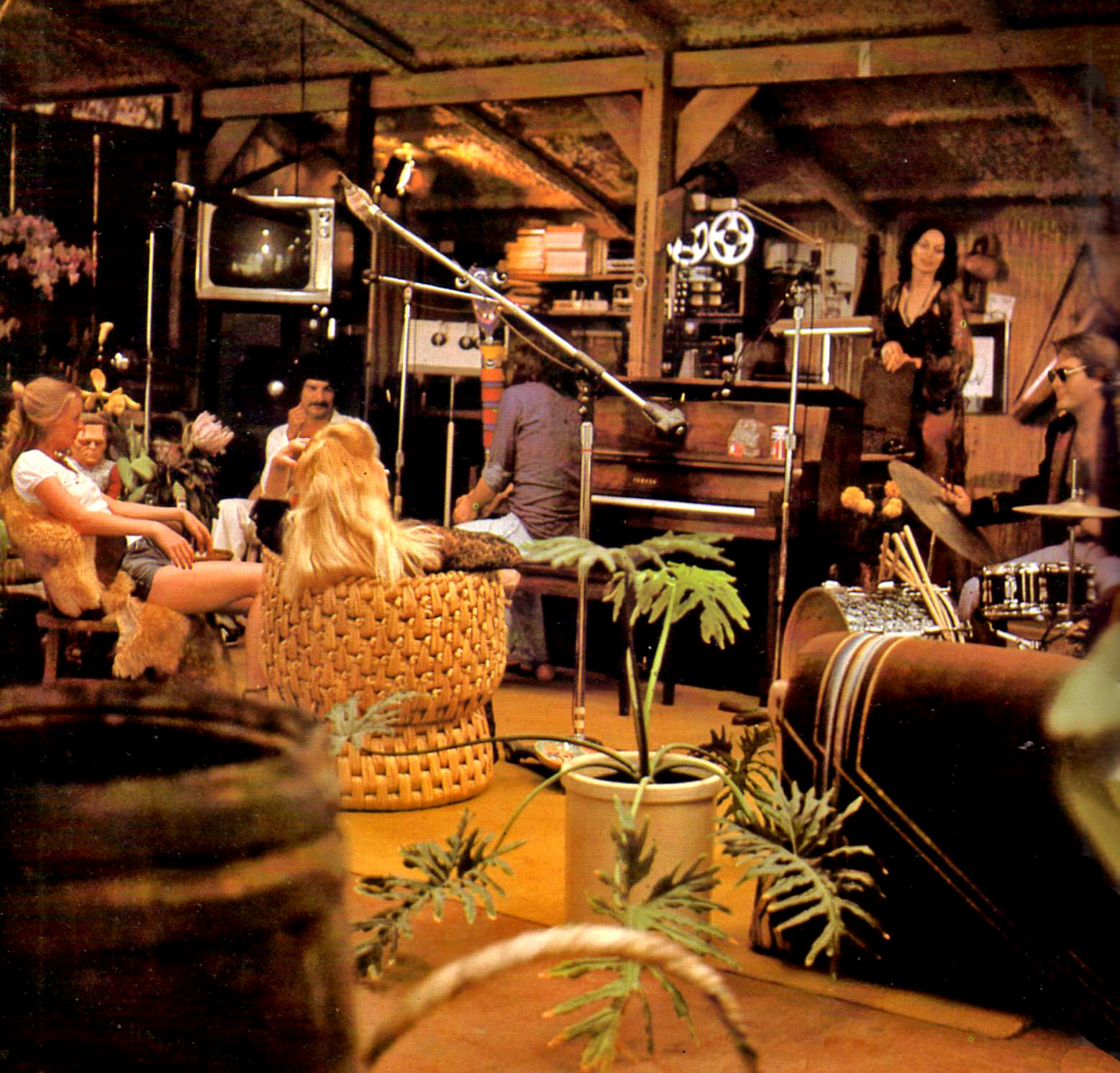 As you can see, the 70s vibe gets markedly pronounced when twentysomething Baby Boomers attempt to insert their own brand of swanky flair…. yet, the hallmarks of the '78 home are still there: the profusion of houseplants, the copious dark brown wood, the yellow accents.  Young or old – the '78 home was a unique beast that, despite it's tendency toward tacky, is perhaps superior to the unexciting and uninviting cookie-cutter homes of today.  Agree?