We've covered gospel family album covers before; featuring their wonderful matching polyester outfits, and big, big hair.  This time around, let's have a look at Christian vinyl from the Bible Belt – from those fundamentalist, fire-and-brimstone preachers to gospel groups singing the Good News. Enjoy.
Patch the Pirate Goes to Space – 1982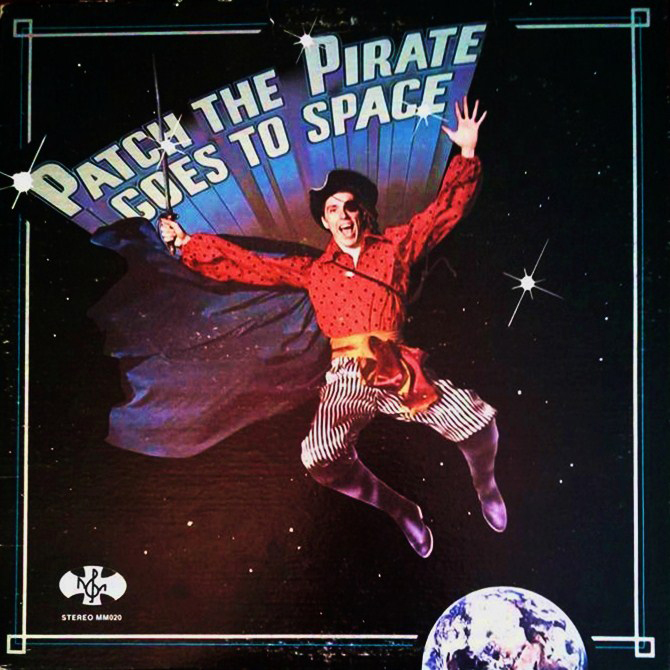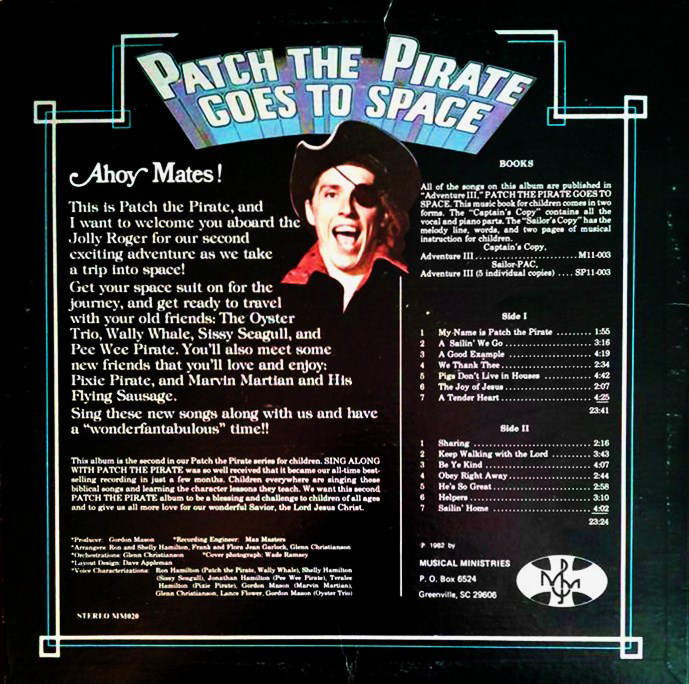 Featuring "Marvin Martian and His Flying Sausage"
The Amazing Grace of God – 1966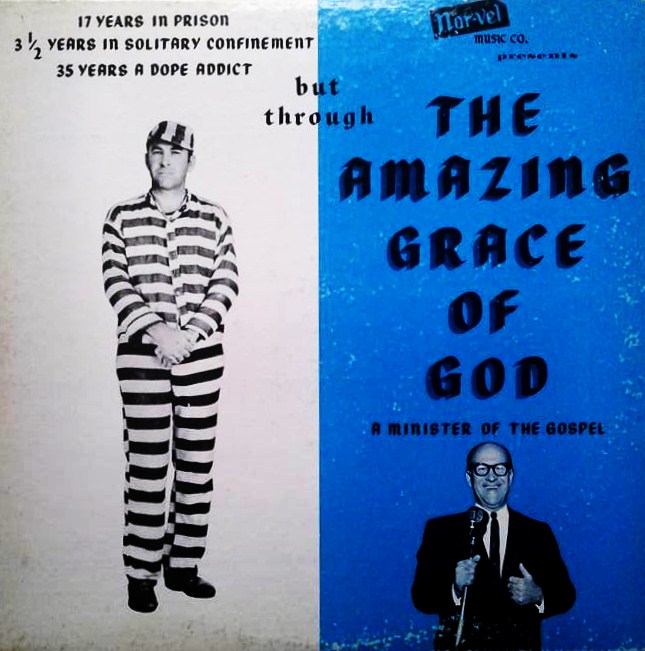 "17 years in prison, 3 1/2 years in solitary confinement, 35 years a dope addict"…. Jack Brown did 17 years in six different prisons including Leavenworth, San Quenton, and Alcatraz. After being pardoned by California Governor Pat Brown, he devoted his life to speaking about his time in prison and his addictions. He spoke mainly at schools, clubs and churches.  Some of the wholesome family stories that he recalls are: Throwing six gallons of coffee on a fellow inmate who was harassing him and getting into a knife fight with a guy he cheated out of $1,700 in a poker game.
This isn't exactly the pick-me-up you need to listen to on the way to work in the morning unless you enjoy graphic stories of getting 232 stitches without pain-killers and then getting sprayed down with a fire hose in sub-zero temperatures. Imagine holidays at the Brown house. "Grandpa, tell us again about the time you shived the guy for stealing your pudding". (source)
What the Bible Says About Drugs by Jimmy Swaggart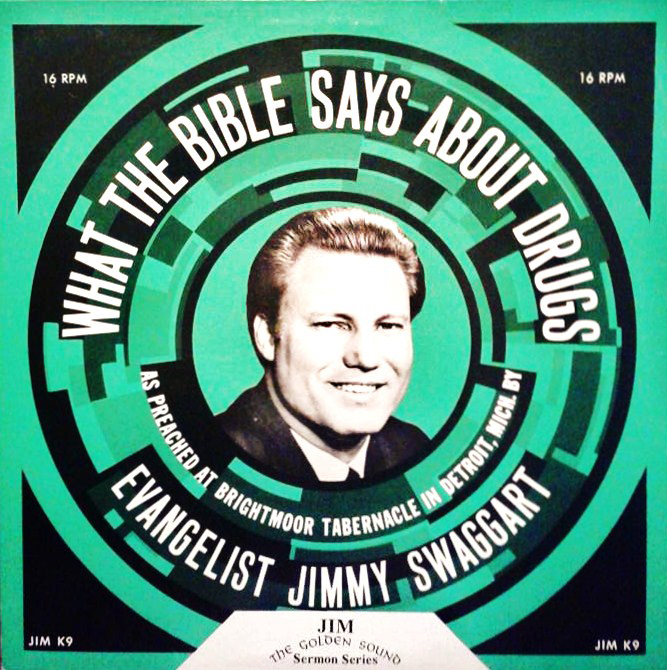 What's the Bible say about prostitution and adultery, Jimmy?
Your Story Hour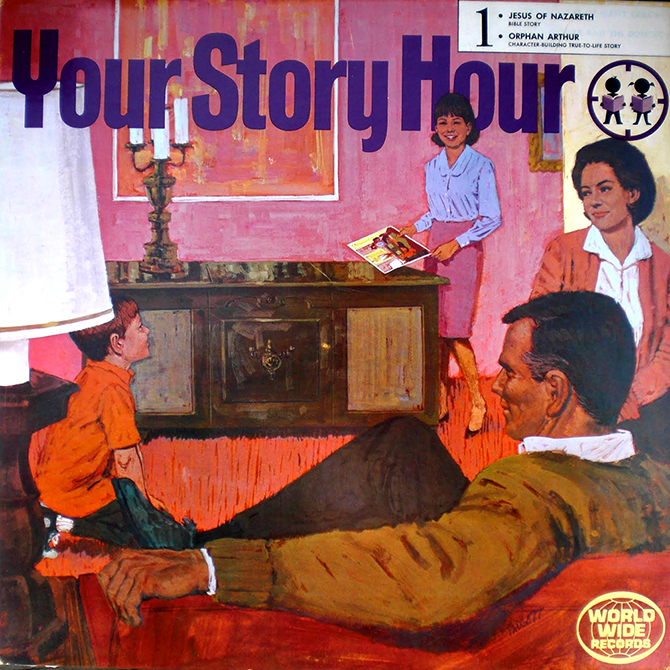 Man, remember when the record player was like a piece of furniture?  Those big felt speakers, the solid wood frame, so heavy you needed a forklift to move it…. ah, the memories.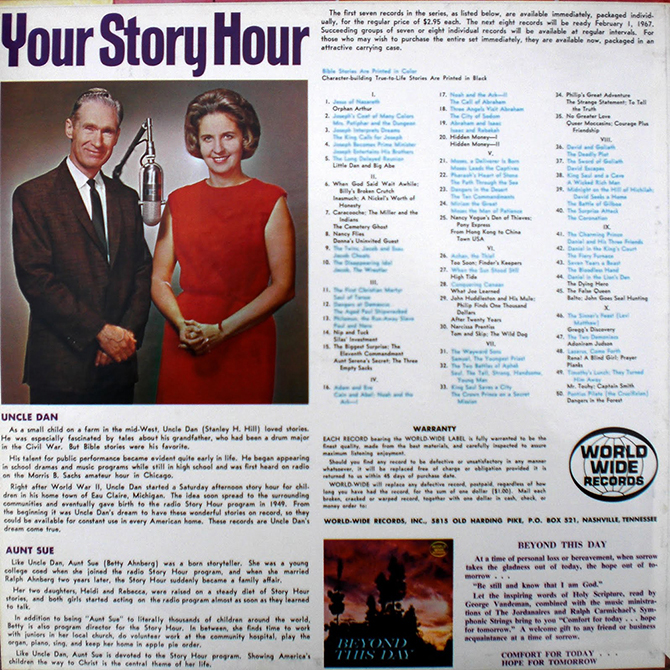 Sacred Music in the Hawaiian Style – Bud Tutmare and Lorin Whitney (1966)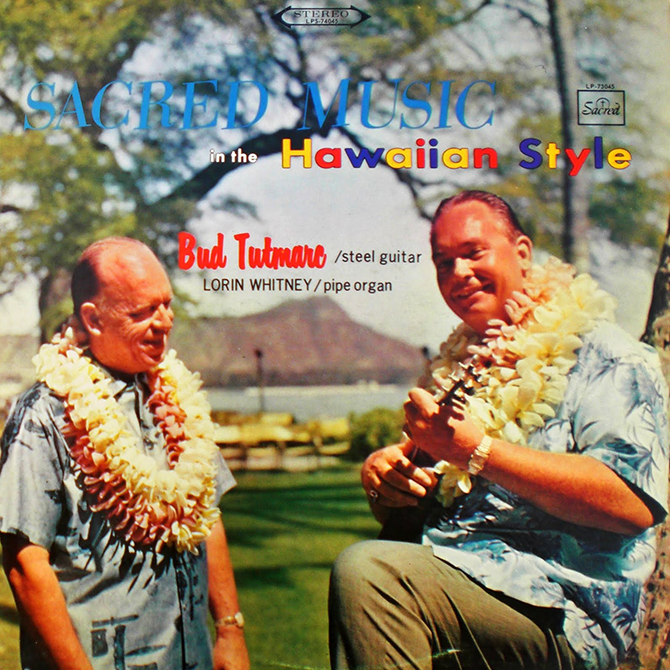 I'm open to a diversity of music, but I draw the line at old guys playing christian music on the ukulele.
Testimony of Nancy Lupinsky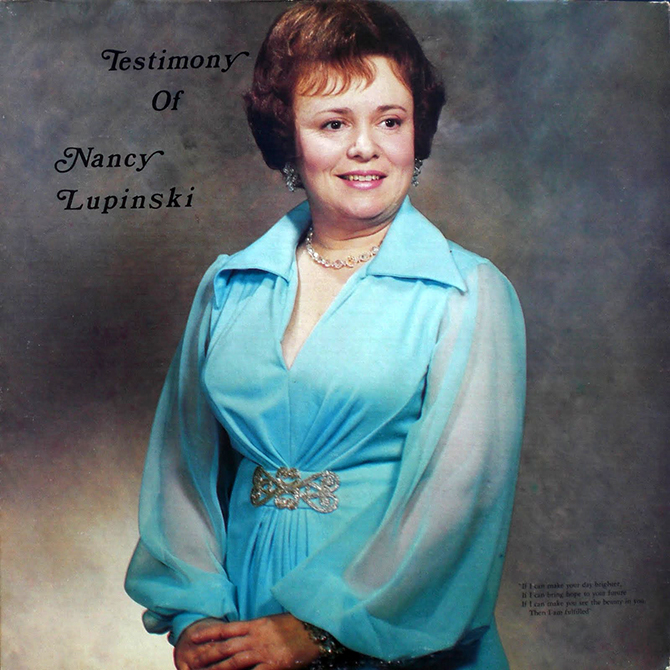 It's a tad unfortunate that the back cover transforms Nancy into someone who looks, well… scarily insane.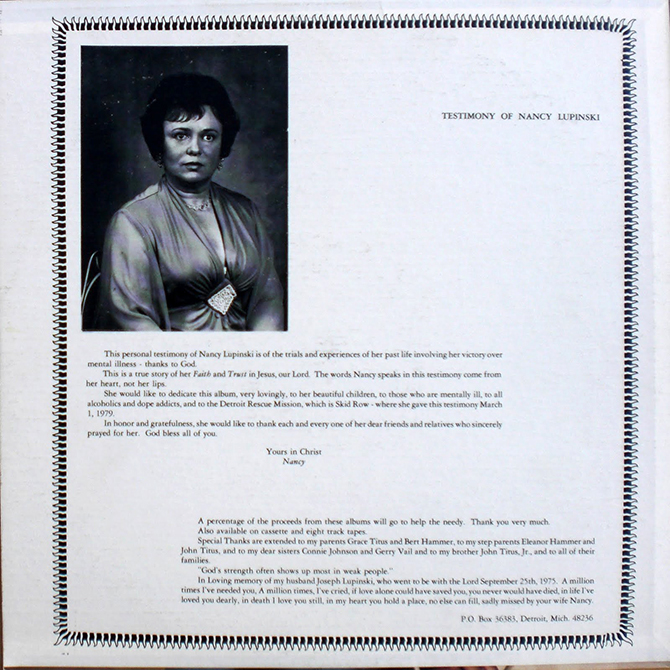 Amazing Grace by The Celebration Road Show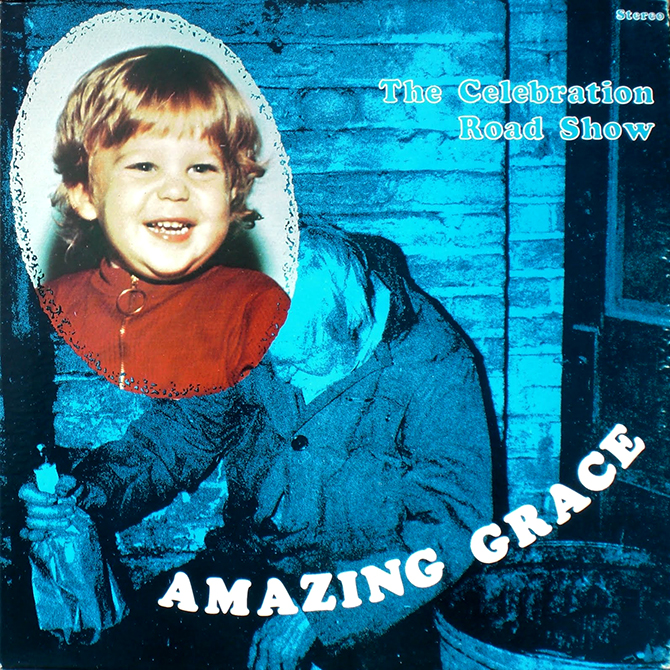 I have absolutely no idea why there is a photograph of a toddler floating above a drunk and destitute wino.  Trust me, listening to the entire album will provide no answers.
Marcy Sings – Jesus Loves Me (1973)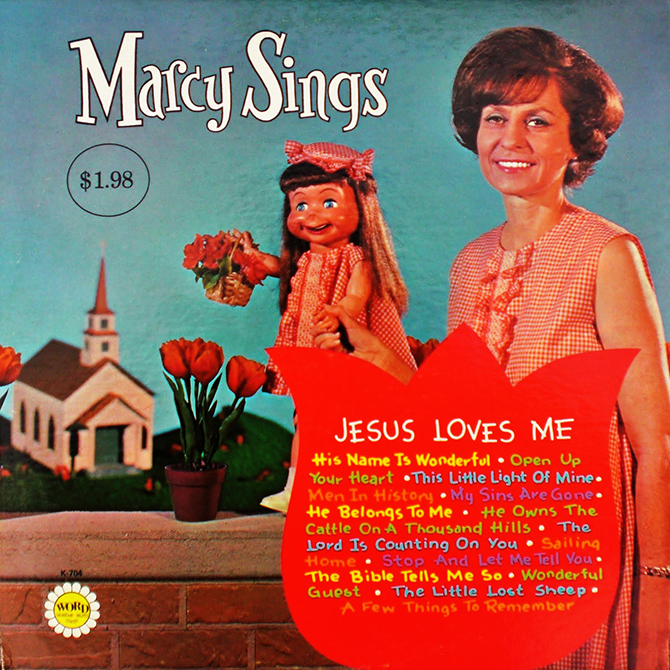 If Marcy isn't creepy enough for you, let's have a look at the unholy Uncle D…
Uncle D Talks with Charlie & Sheila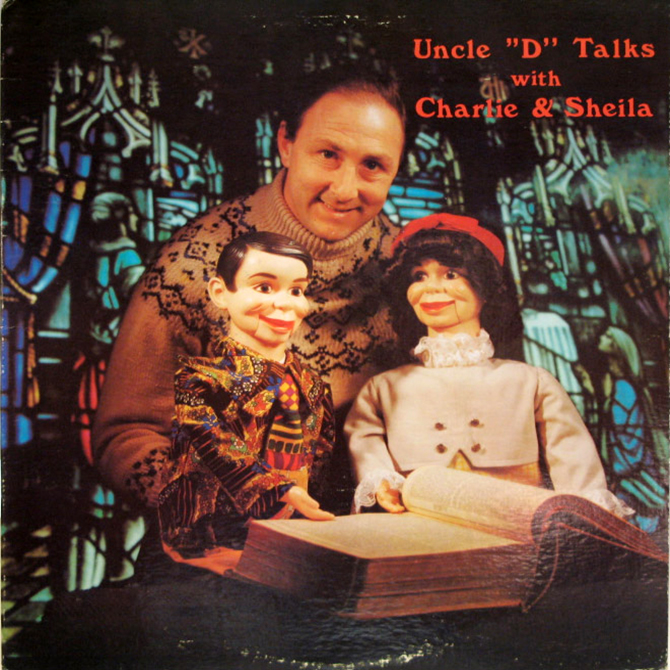 For God So Loved by The Midwestern Quartet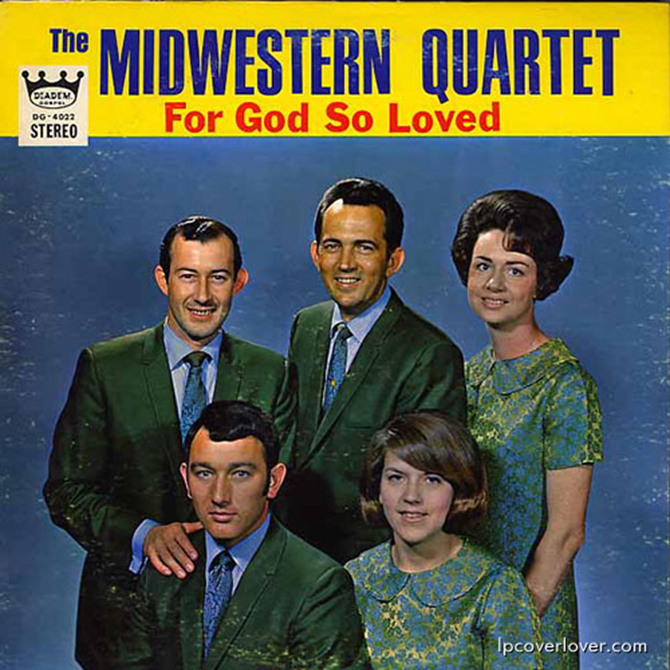 Quartet… That's 1,2,3,4… and 5?  (For more religious vinyl oddities, see LP Cover Lover)
Speaking of miscalculated gospel group names…
Stand Still and See His Glory by The Whitmer Trio

(Taken from the aforementioned gospel album cover post)
A New Day by The Brustad Sisters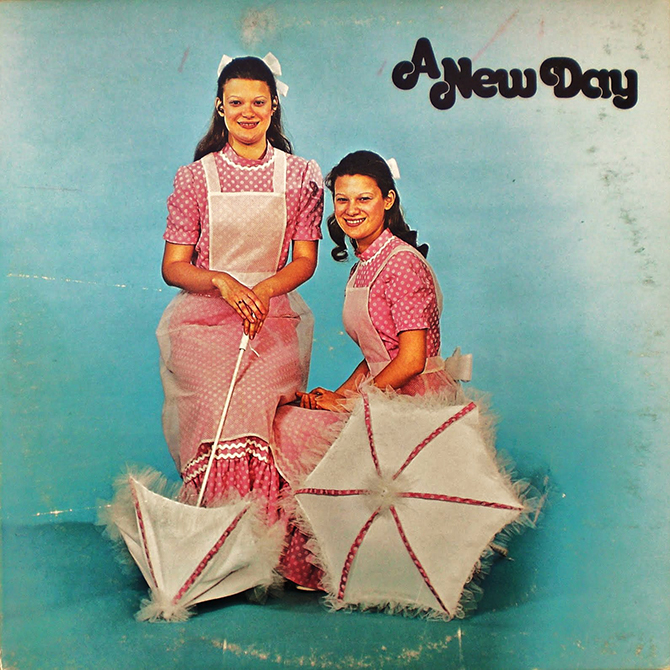 Oddly enough, there are actually three sisters (all of them appear on the back cover).  So, why are there only two on the front?  Some questions, I suppose, are best left unanswered.
He Touched Me by Greg Kendrick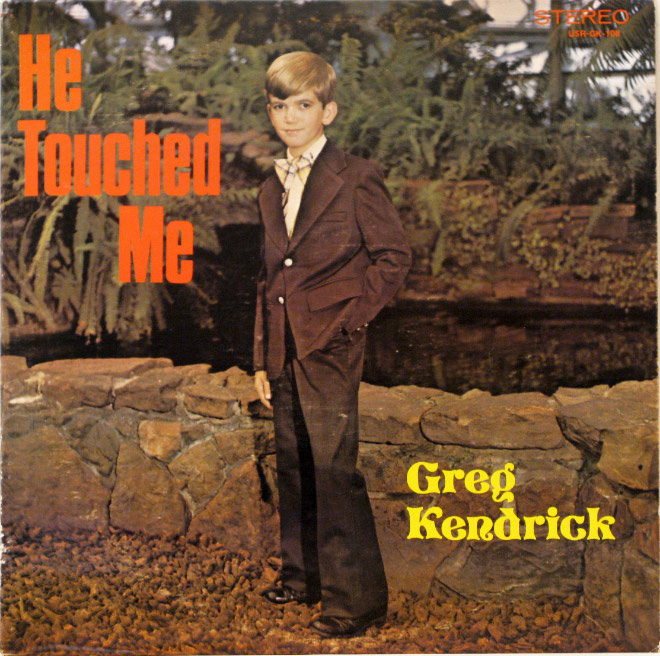 No comment on this one…. or the next…
I'd Rather Have Jesus by Venita, Adele & Rodney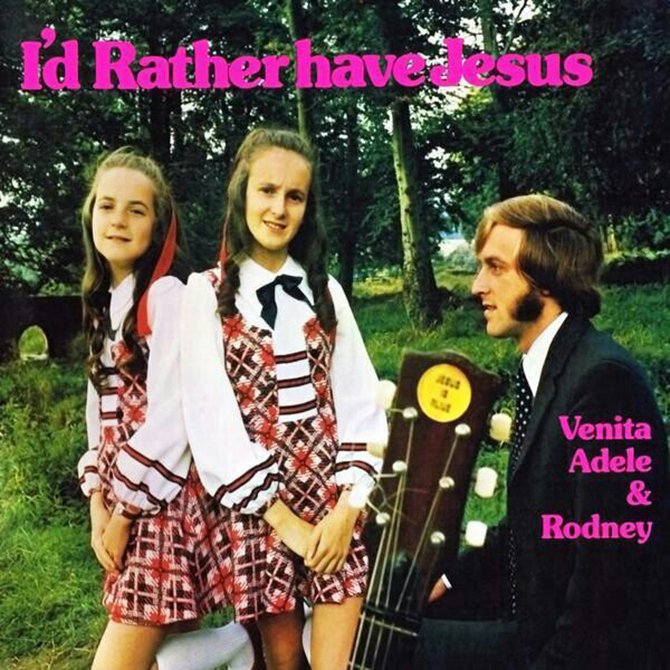 Happy Though Married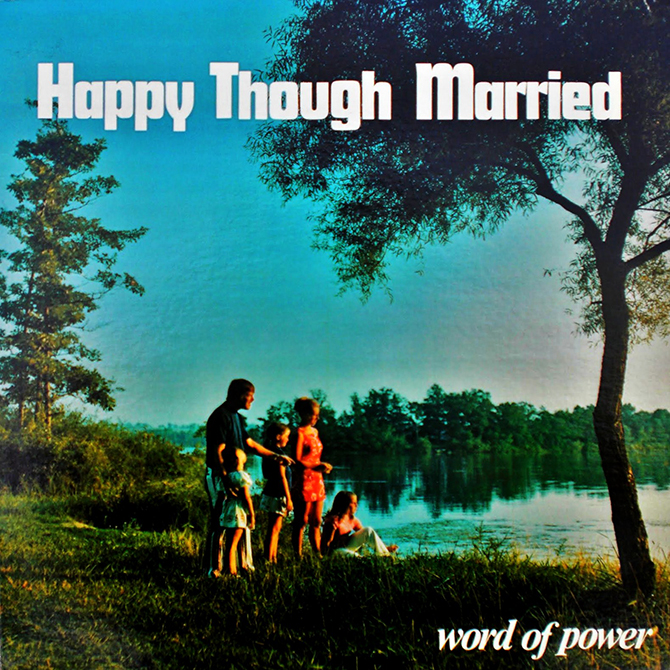 I love this title.  Pastor and Mrs. Robert F. Armstrong of the Warrendale Community Church (Dearborn, Michigan) will preach on how to be happy, even though you are married.
Just Think of His Goodness by The Evereadys (1984)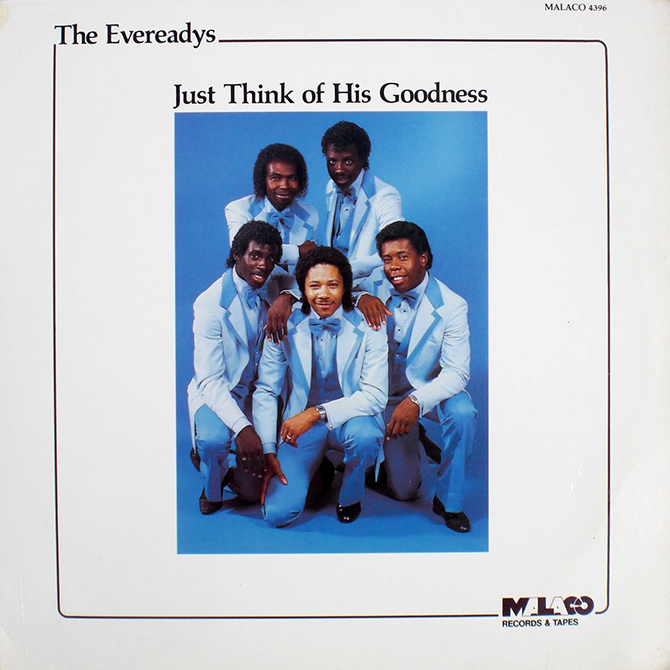 Dan Batzer  and Louie Tell the Bible Classics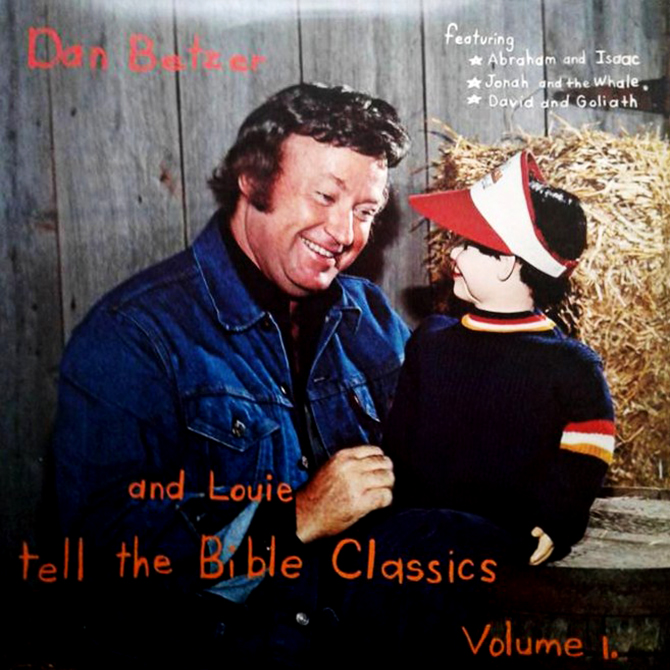 Dear God this is what nightmares are made of.  (source)
God's Chosen Puppet by Ava Kathaleen Beaty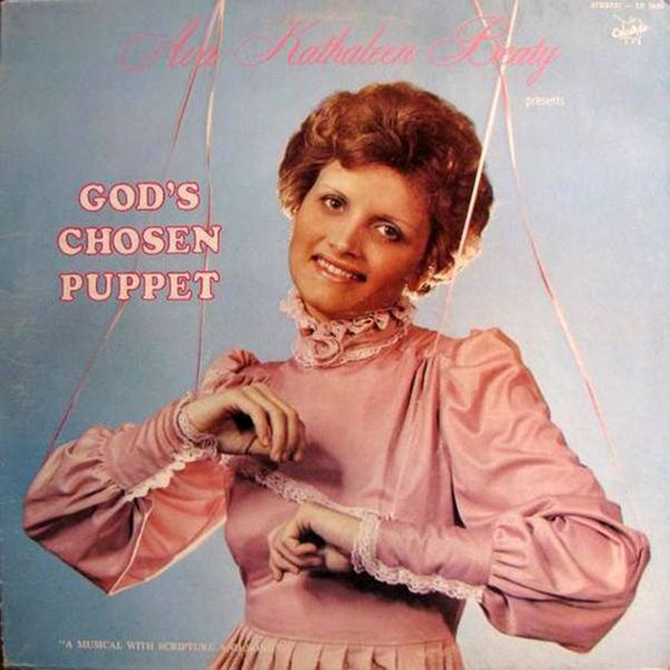 Firm Believer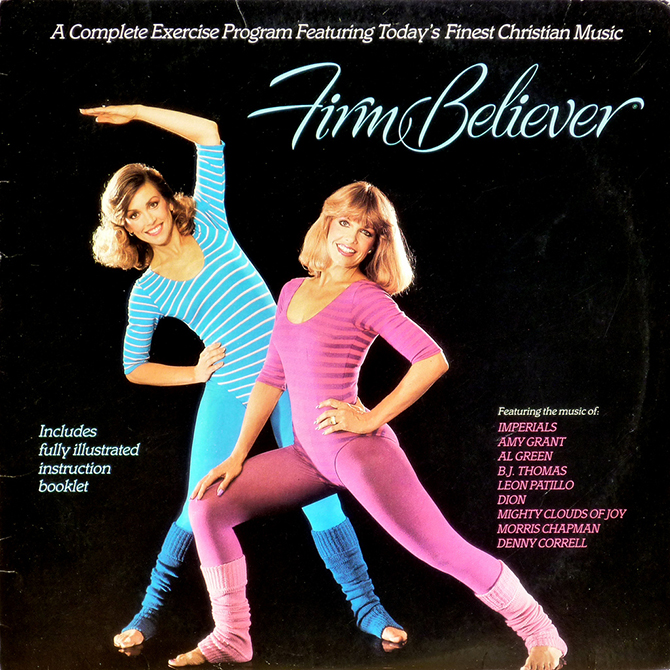 I Can Sing About My Jesus by Willa Dorsey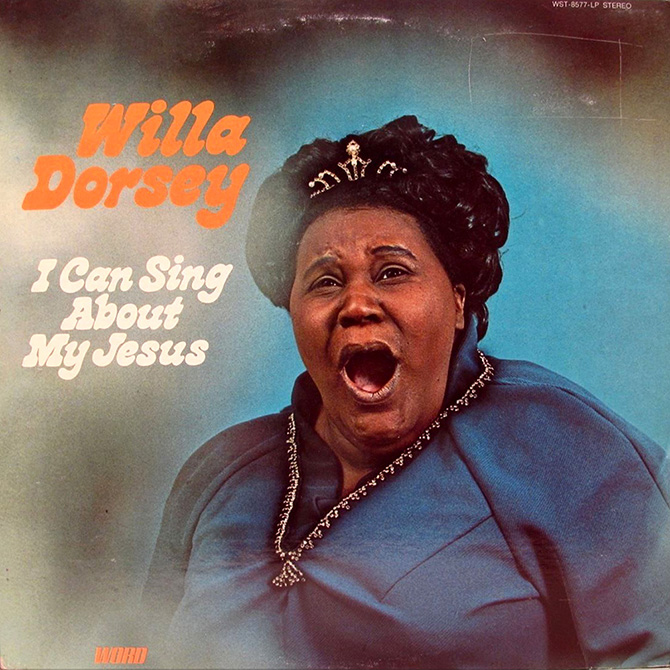 Featured recently in Vintage Vinyl Hall of Shame: More Awful Album Covers
Don Lonie Talks Again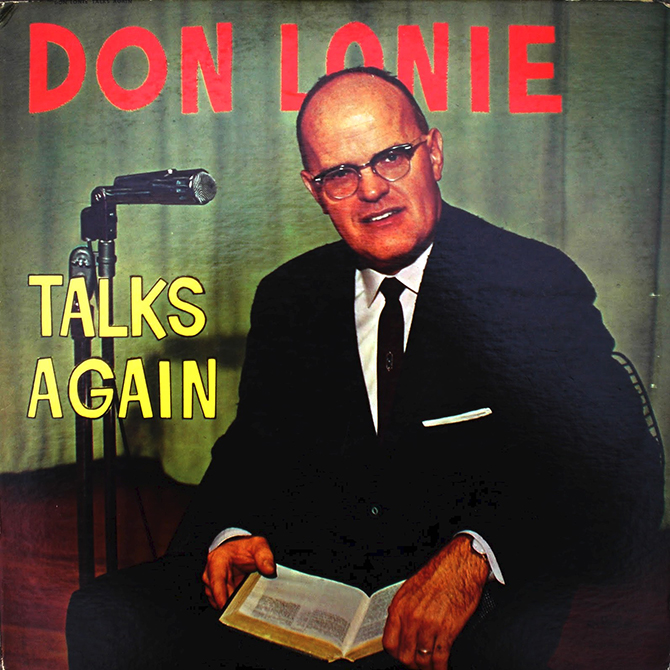 Ugh.  Before Don Lonie starts talking again, let's sneak out the back of the church and end this right here.  Until next time.