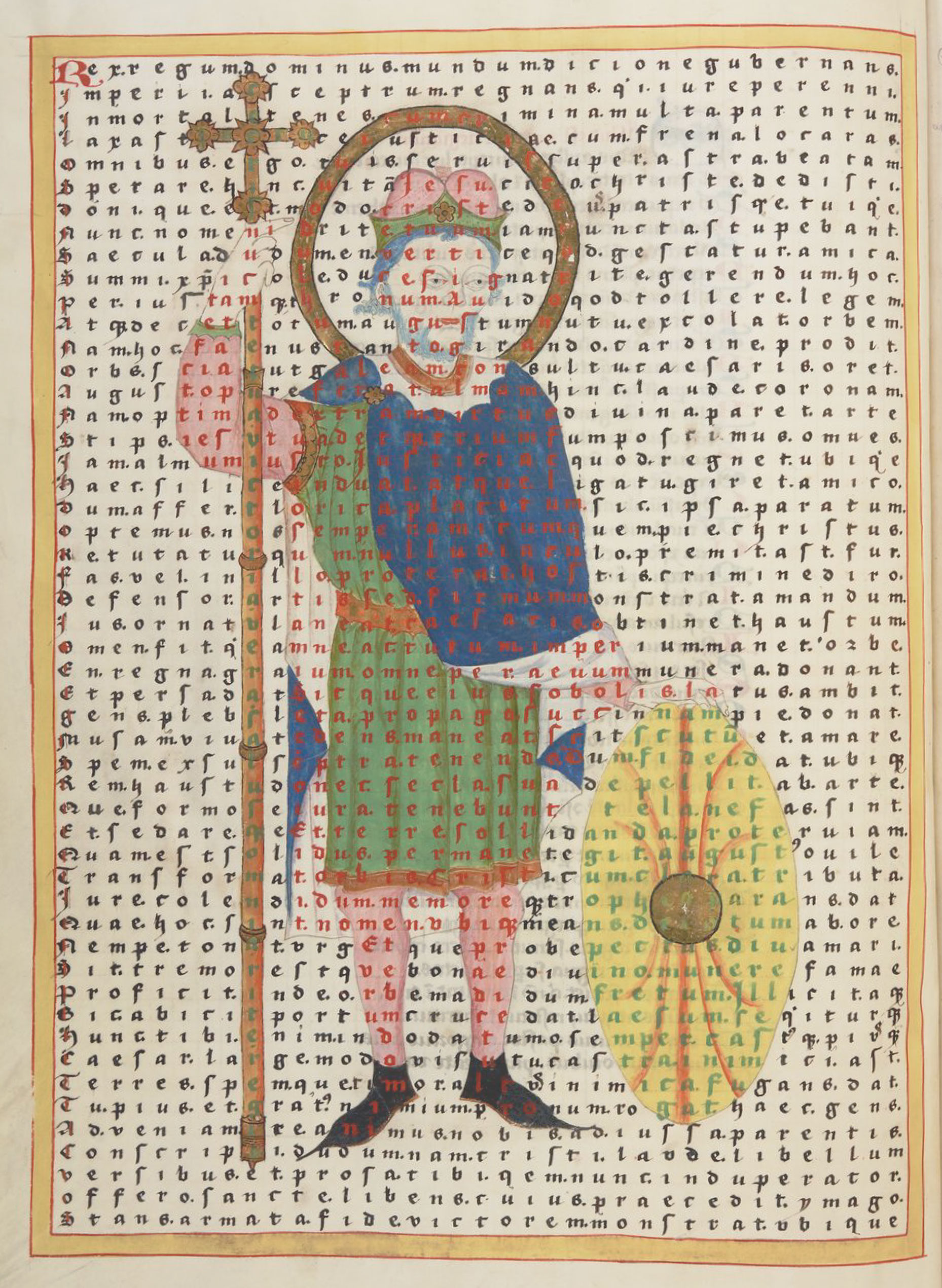 Rabanus Maurus (also called Hrabanus Magnentius), (born c. 780, Mainz, Franconia—died Feb. 4, 856, Winkel),) was an eniment teacher, Benedictine abbot, archbishop of Mainz and encyclopedist. Among a rich body of work, (treatises, military texts and missives), he wrote De laudibus sanctae crucis ('The praise of the holy cross'), a compendium of poems in which he presented the cross in words, images and numbers.
He formed grids of letters like a modern word game in which you try to find words and phrases on a theme. In this case, each line corresponded to a poem. And act poem was about the cross. Over theltters, Maurus painted figures (angels, Christ and finally himself) and used colour to highlight graphic representations of the religious symbol.
The result is captivating – more so that the monk's poems alone, which never made it only any required reading lists. They could be viewed as precursor to the work of spiritualist artists, like Emma Kunz with her divine pendulum drawings and Zarina Hashmi's 'Letters From Home' in which outlines of floorpans and geographic locations were dean over letters, and Ralph Ueltzhoeffer's typography portraits.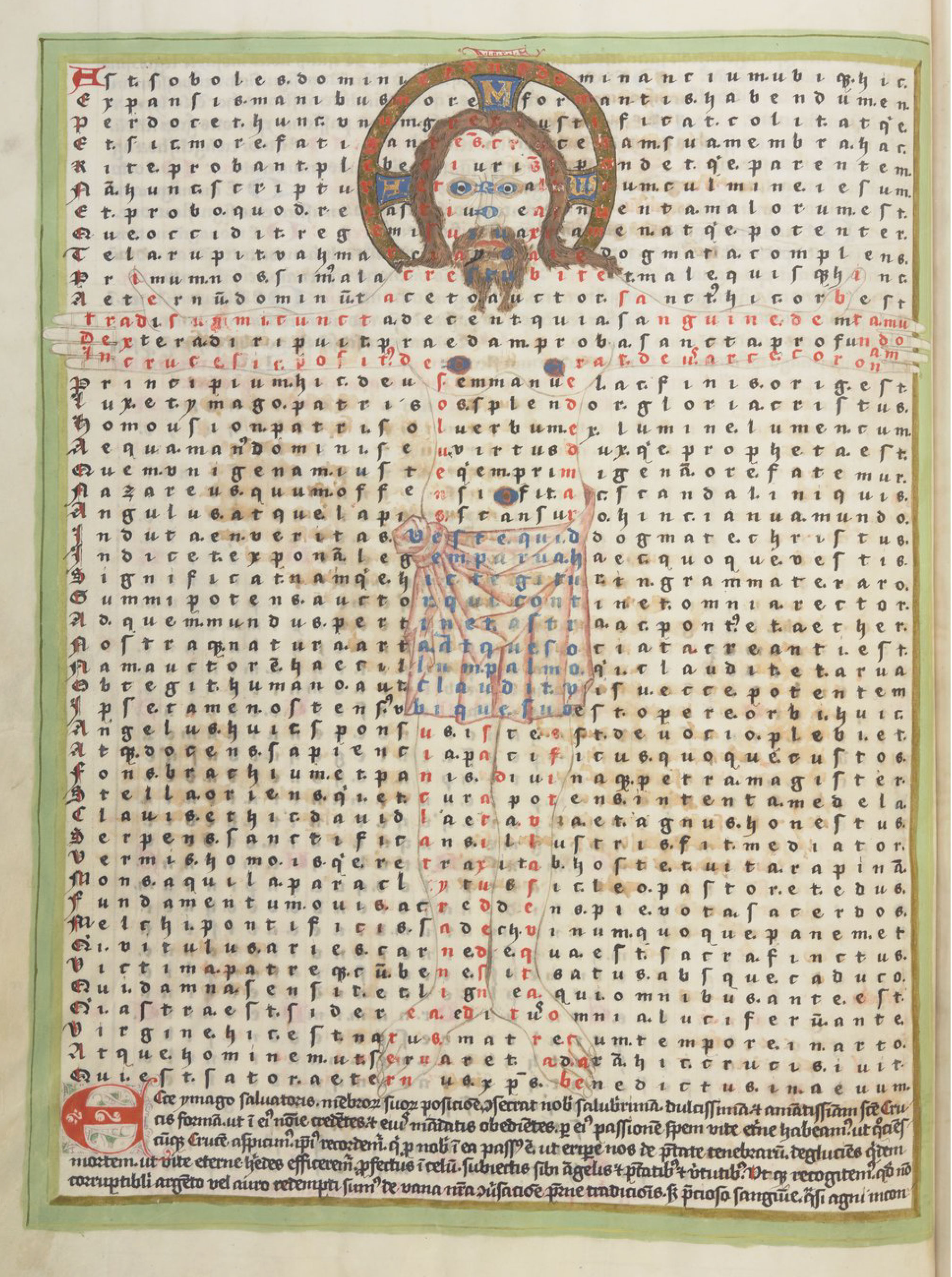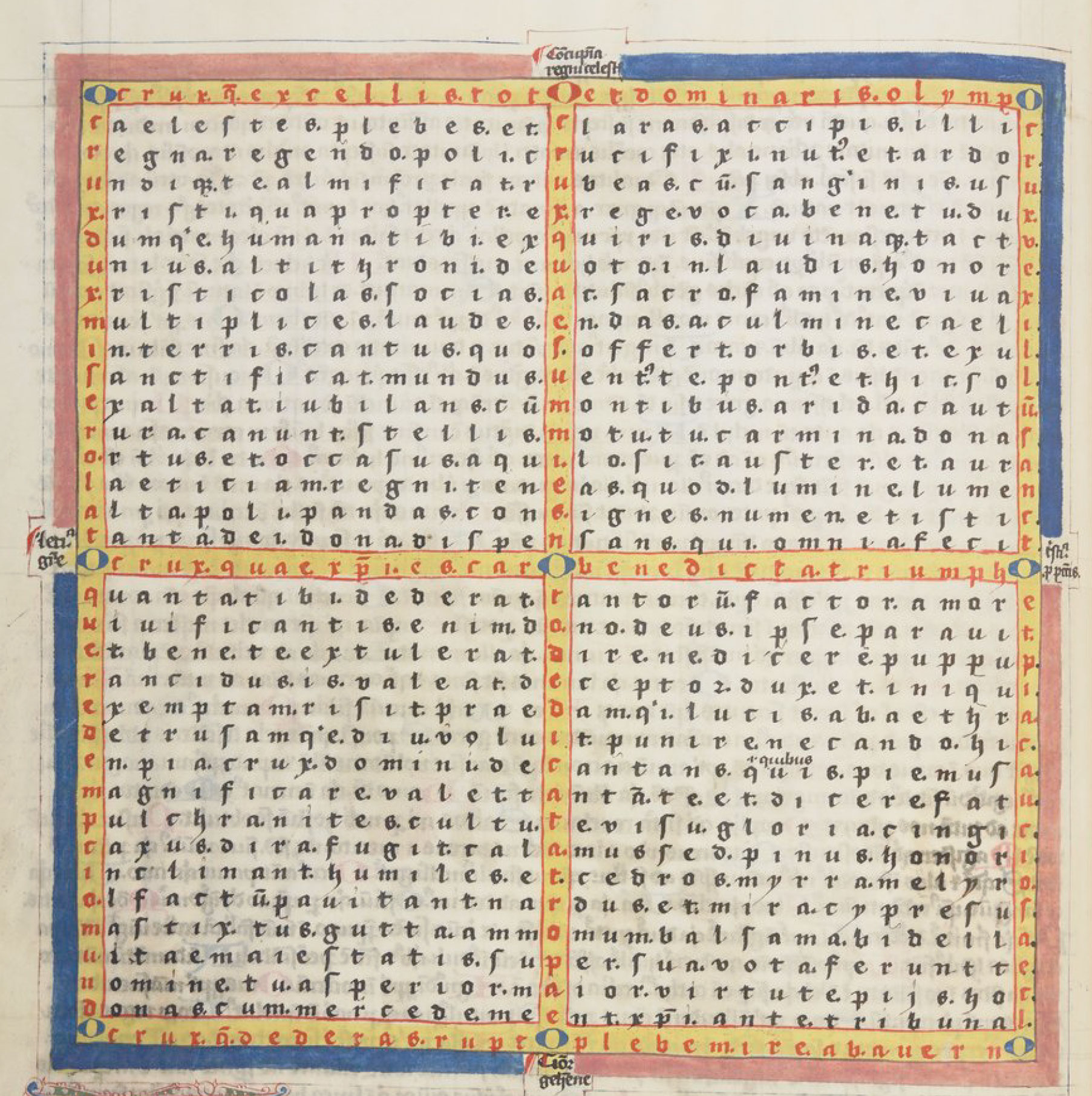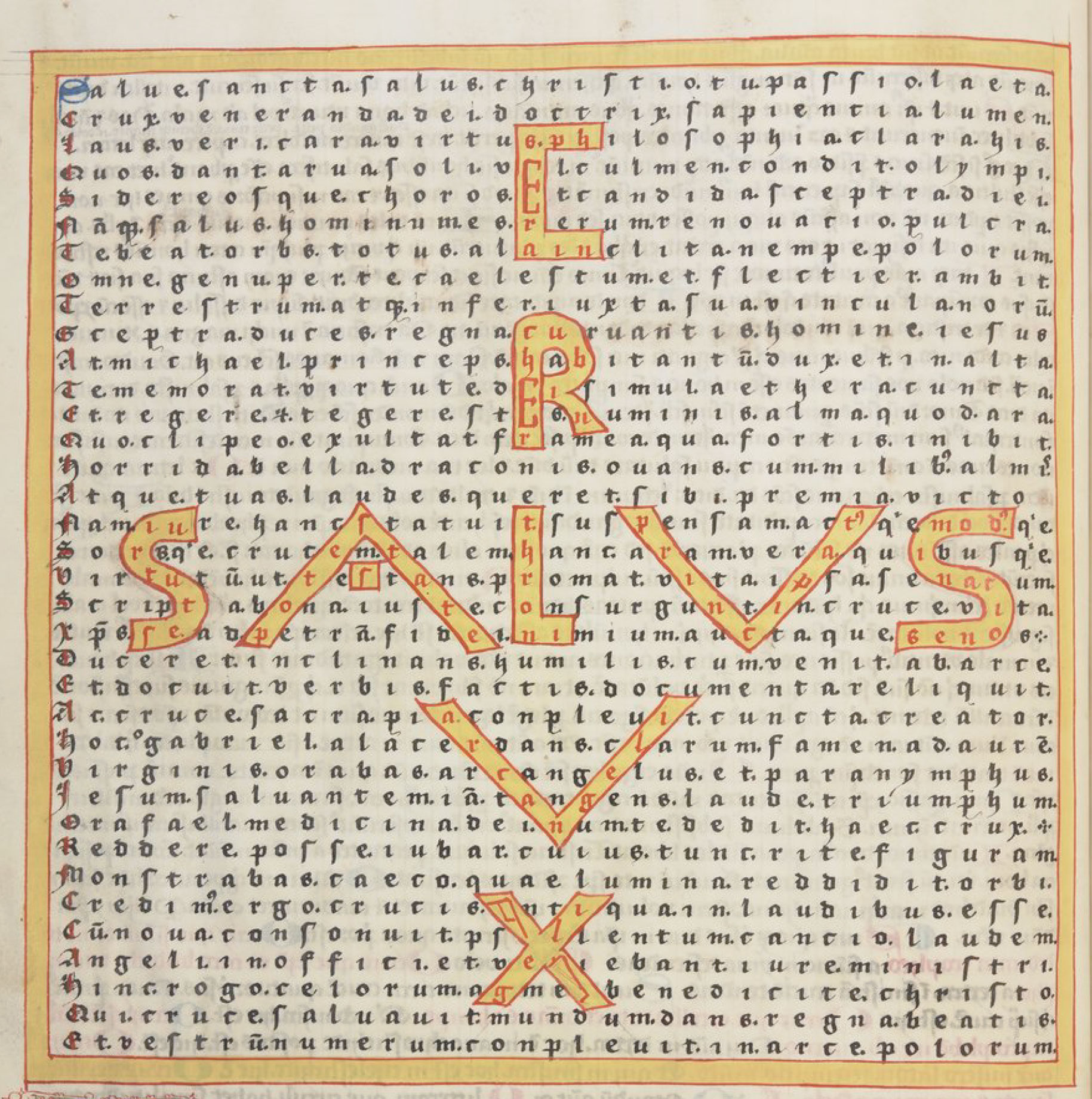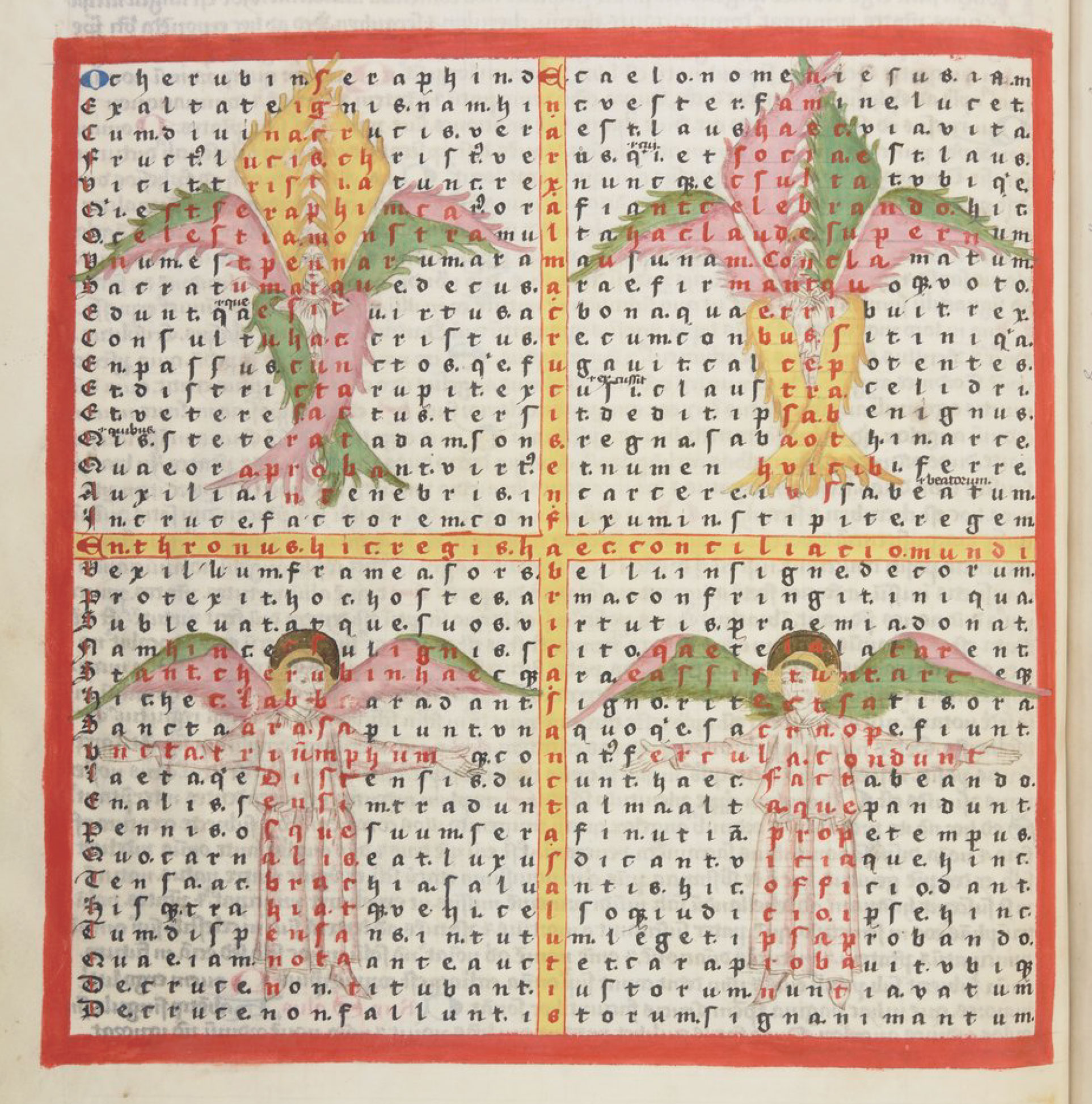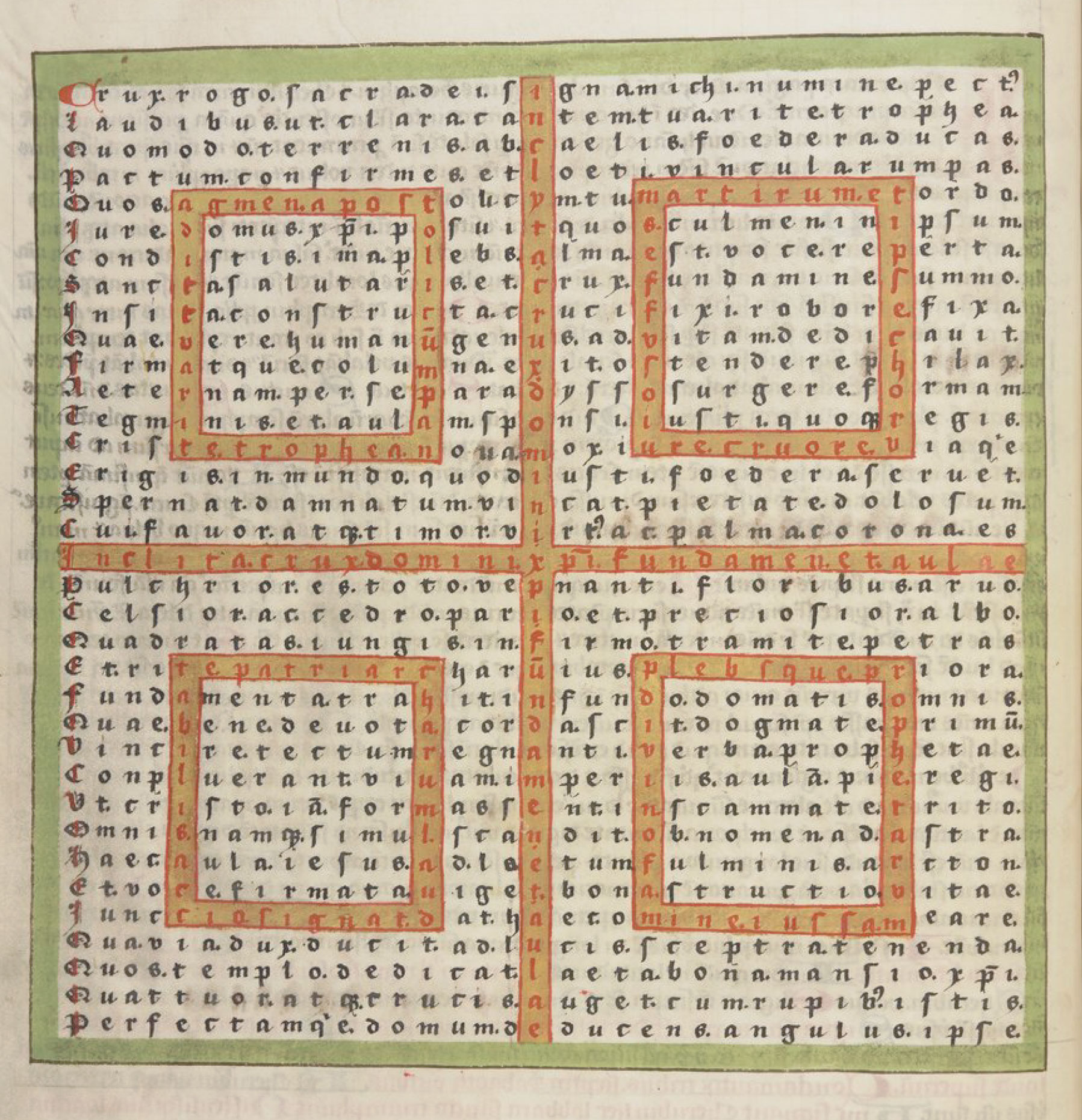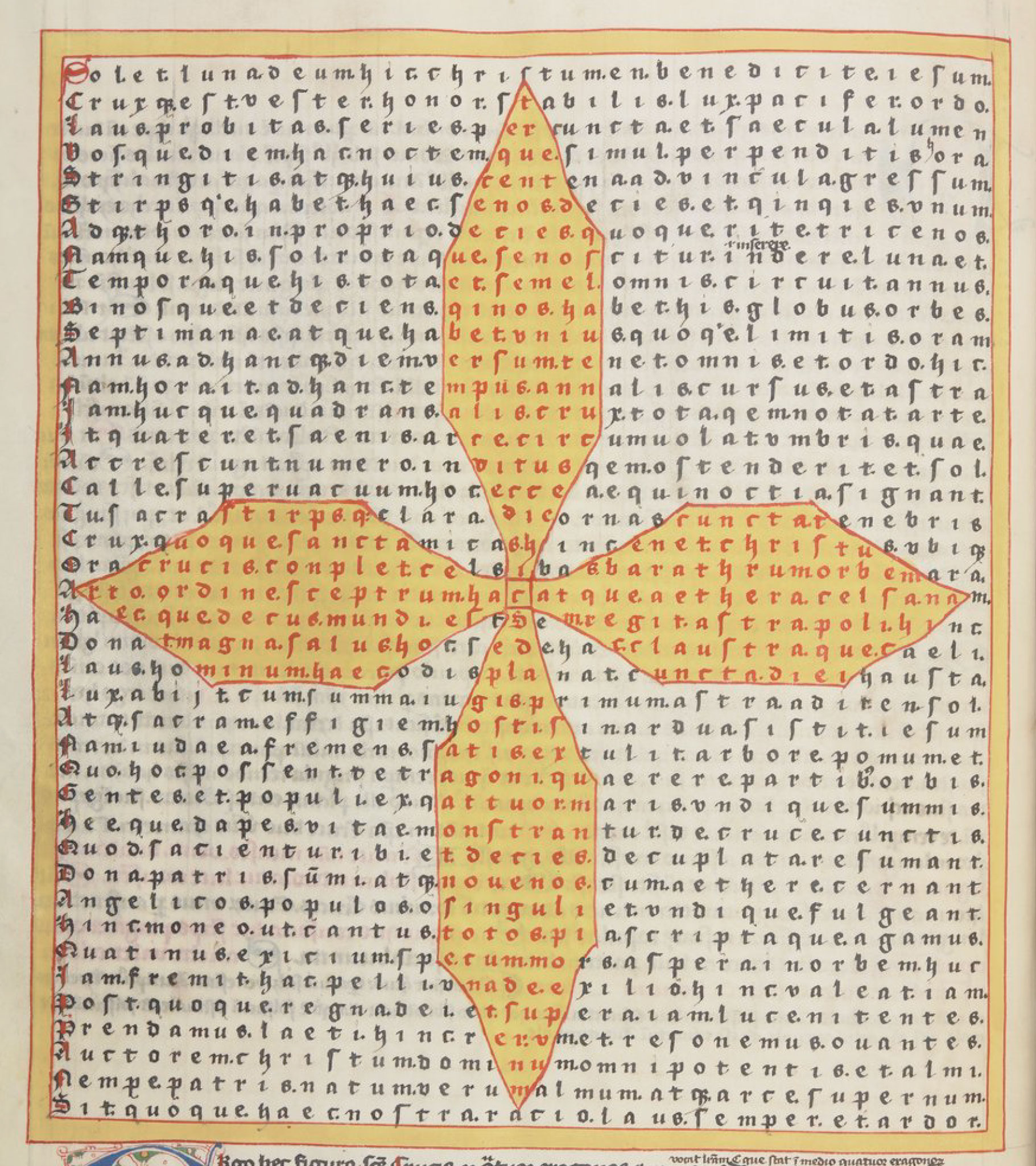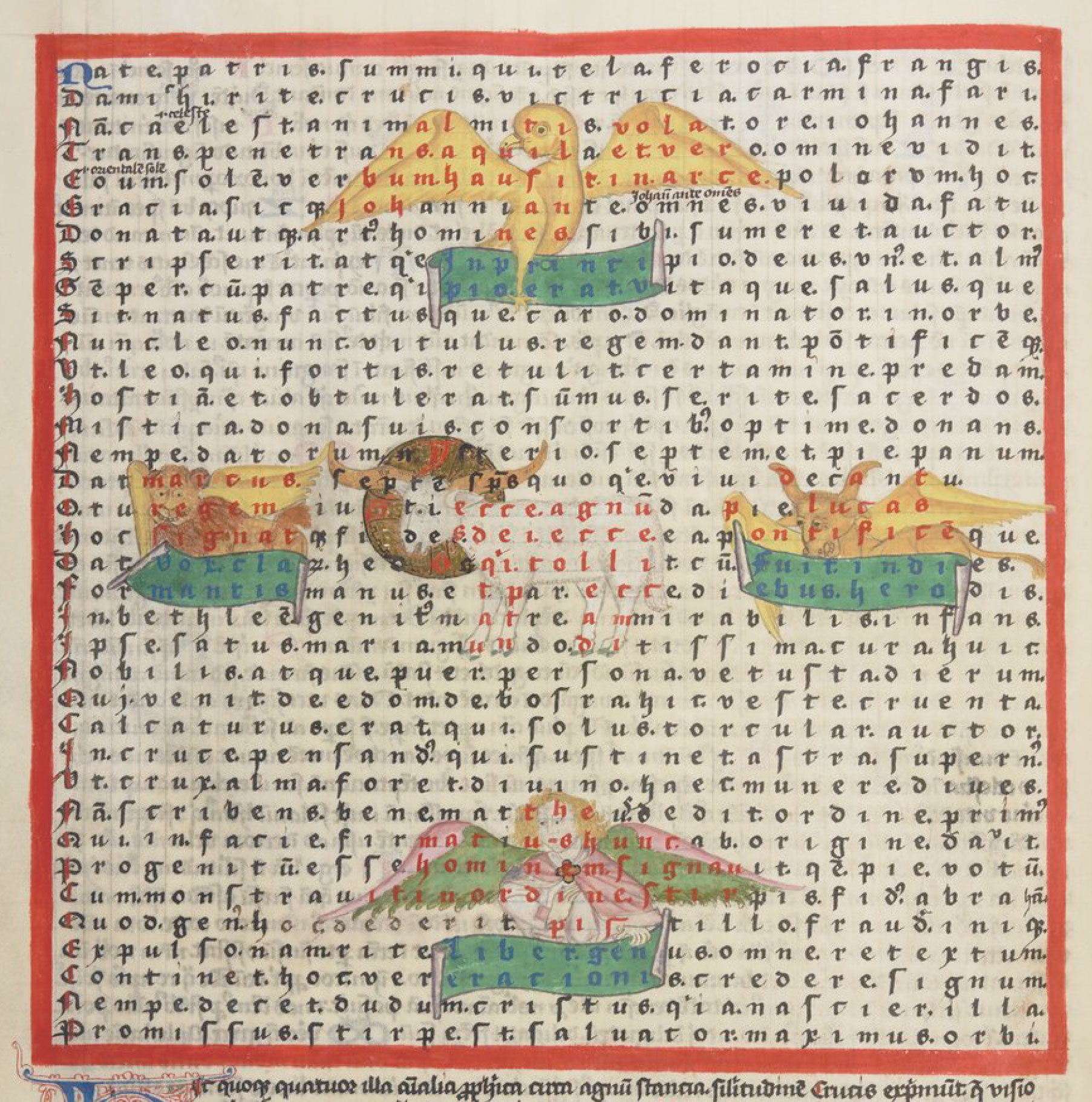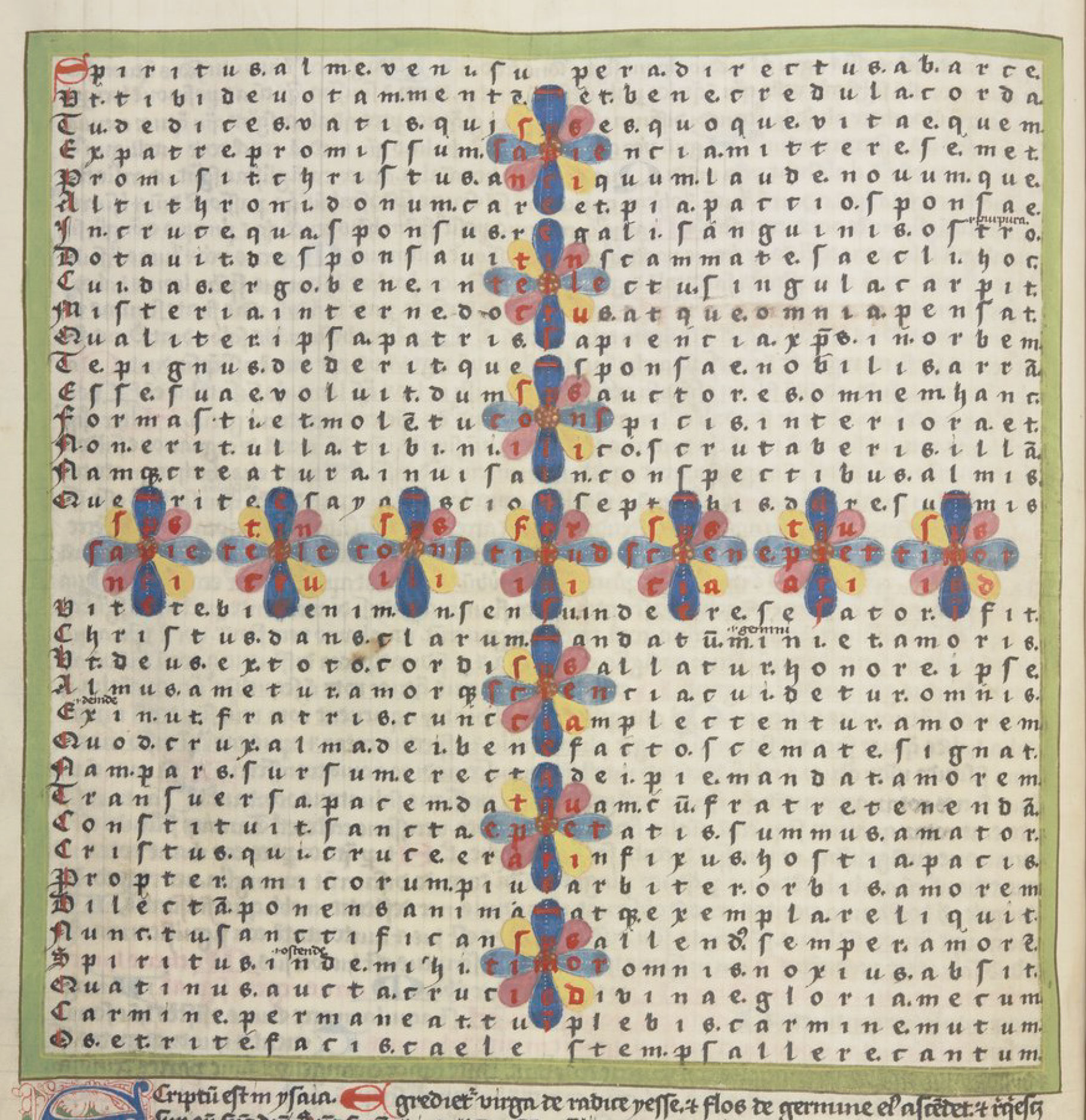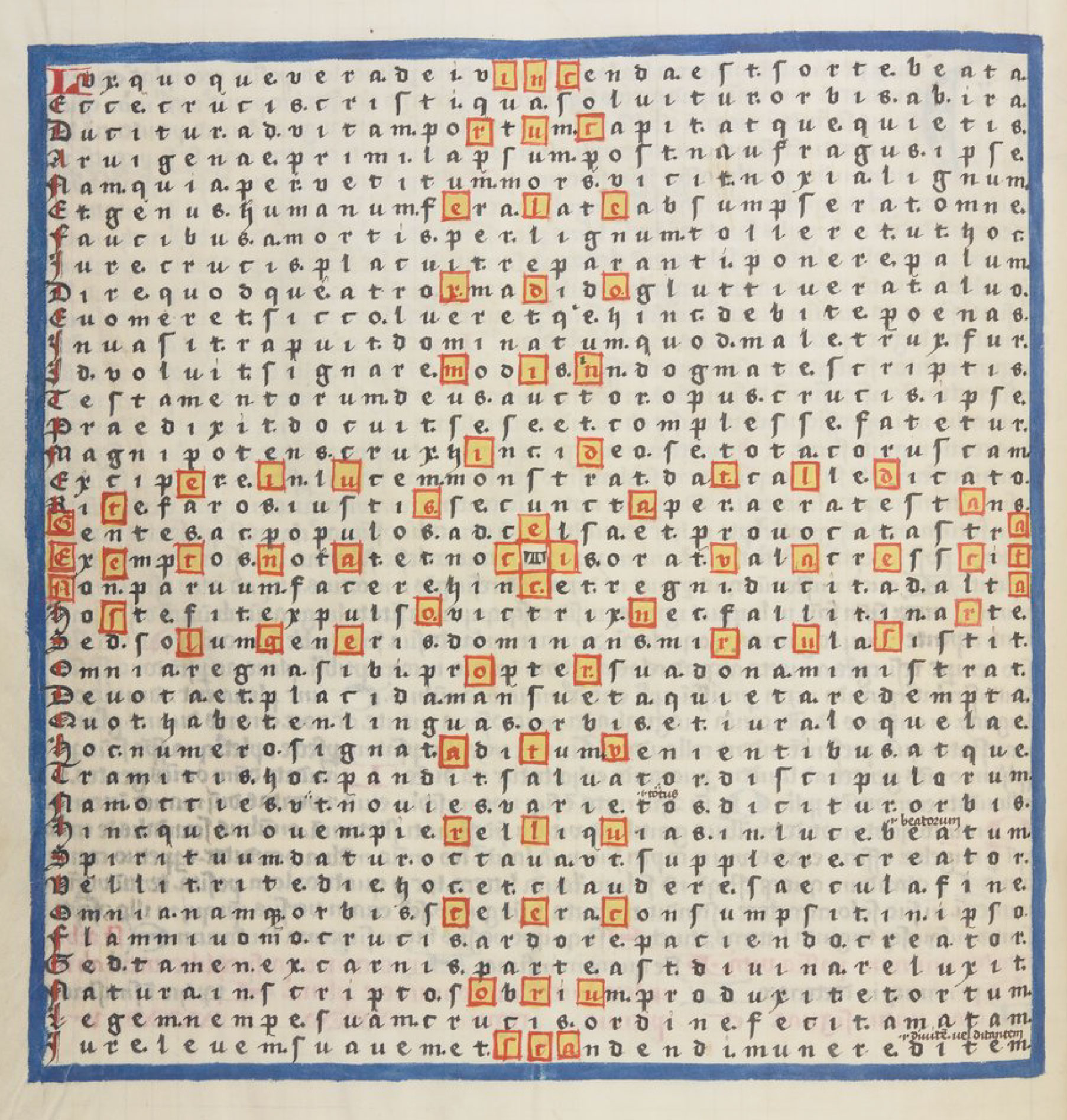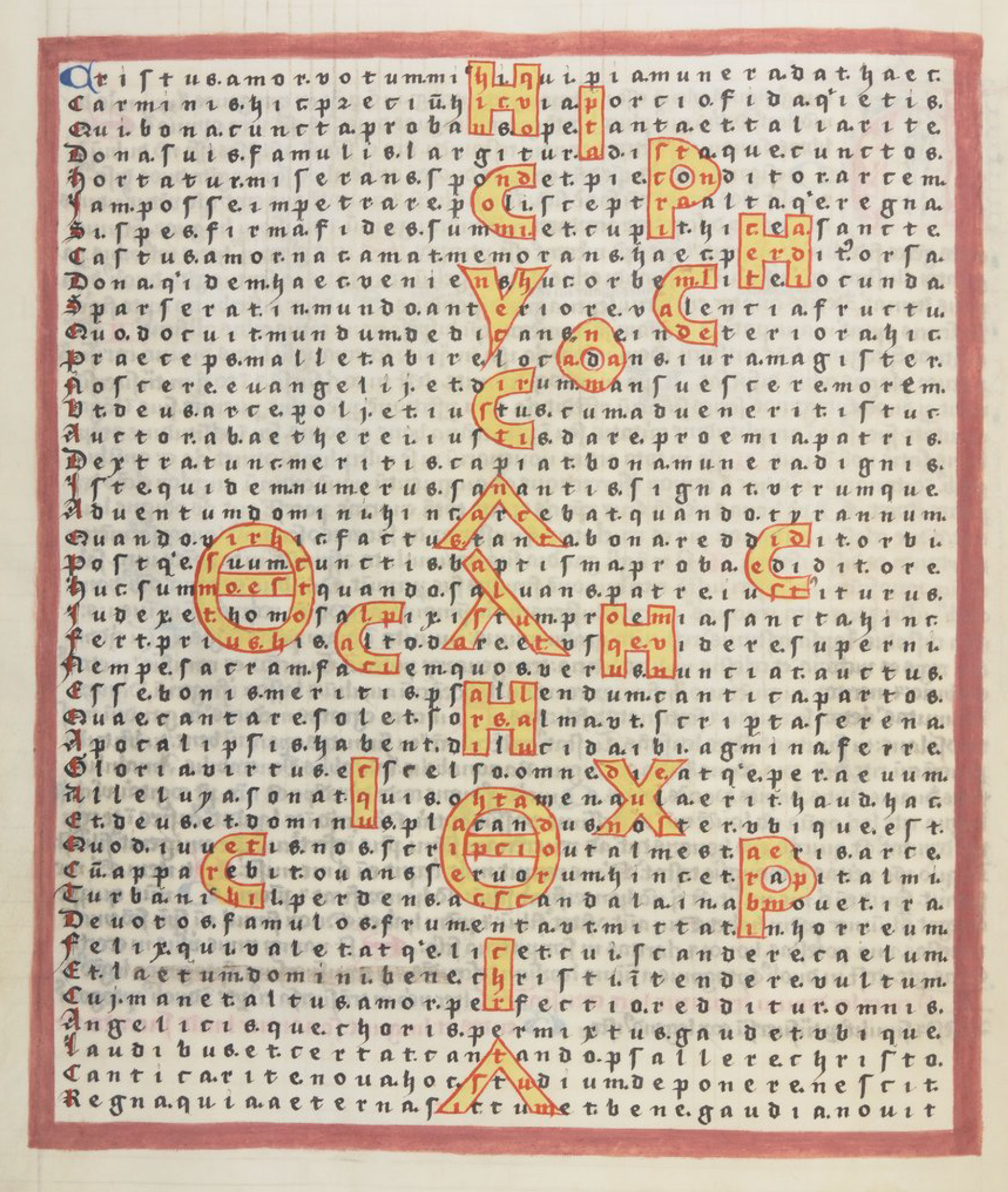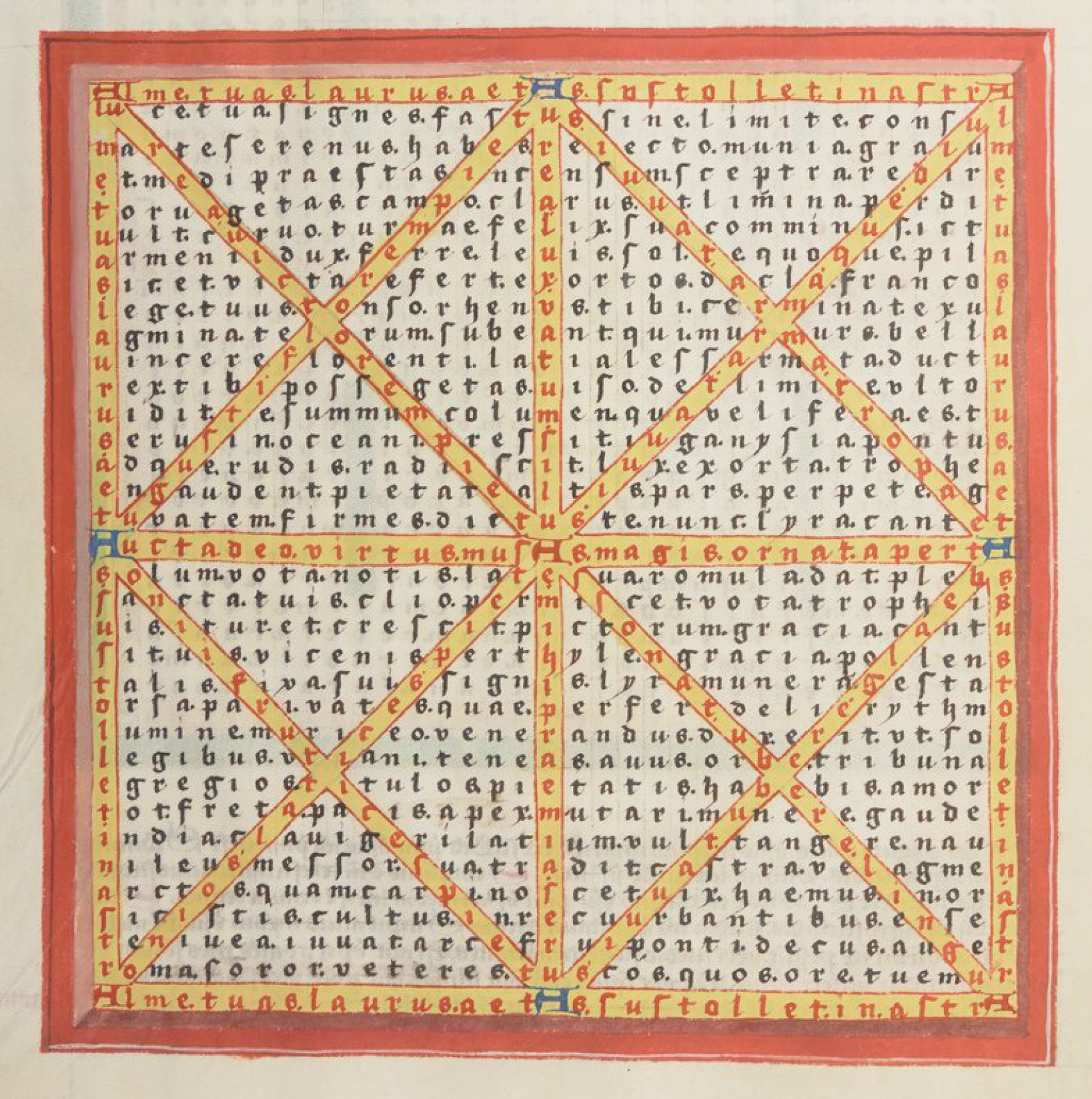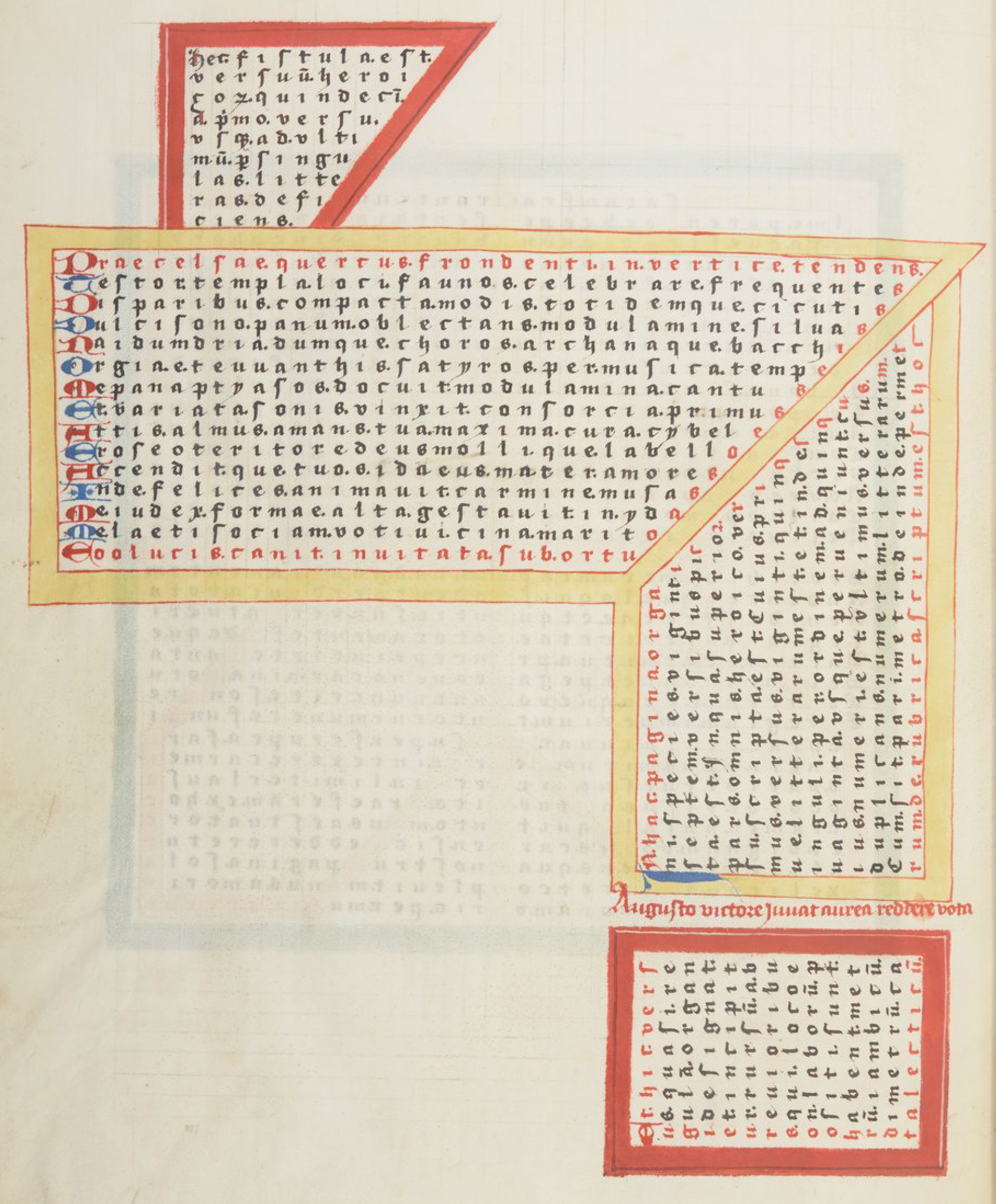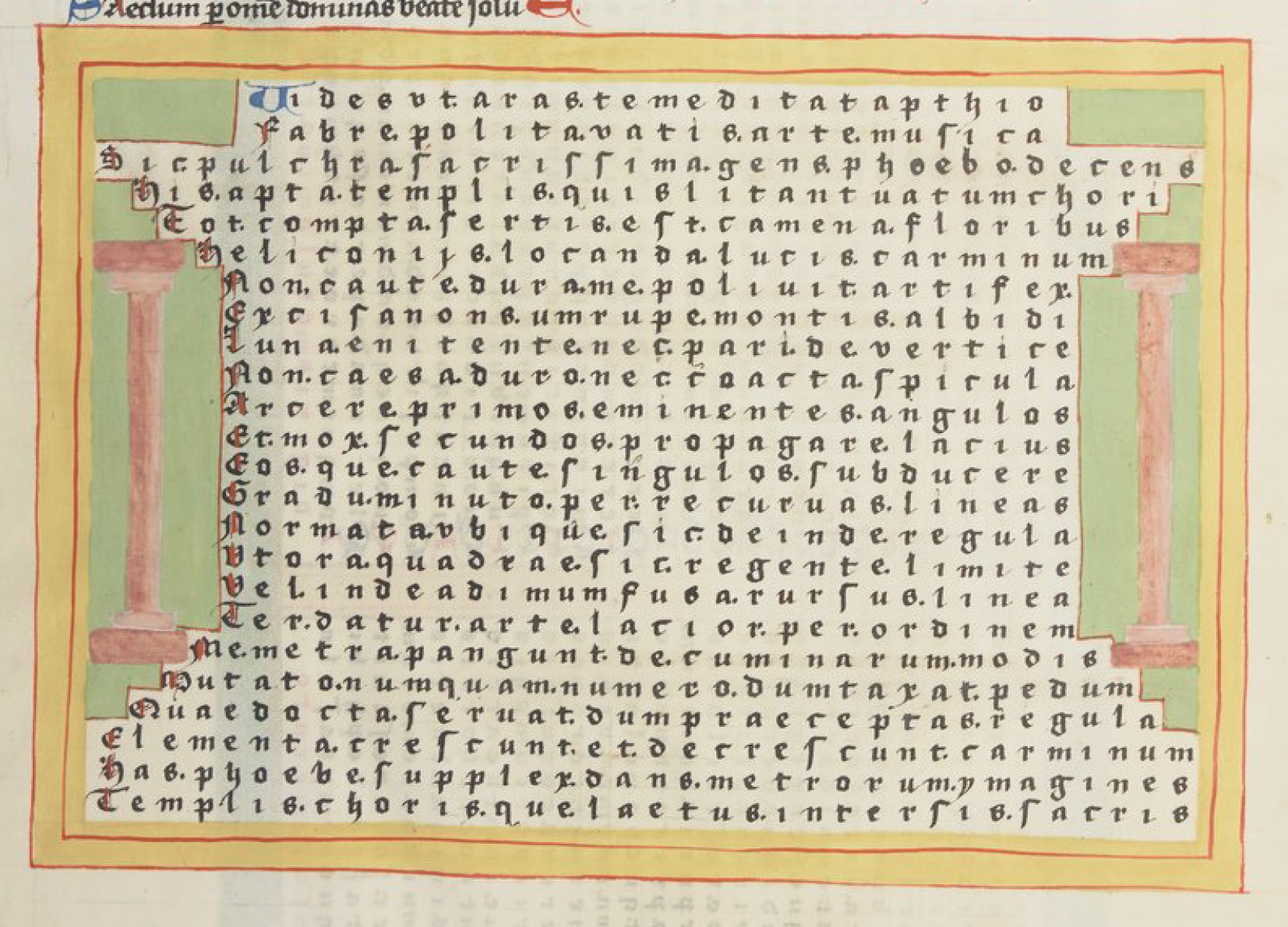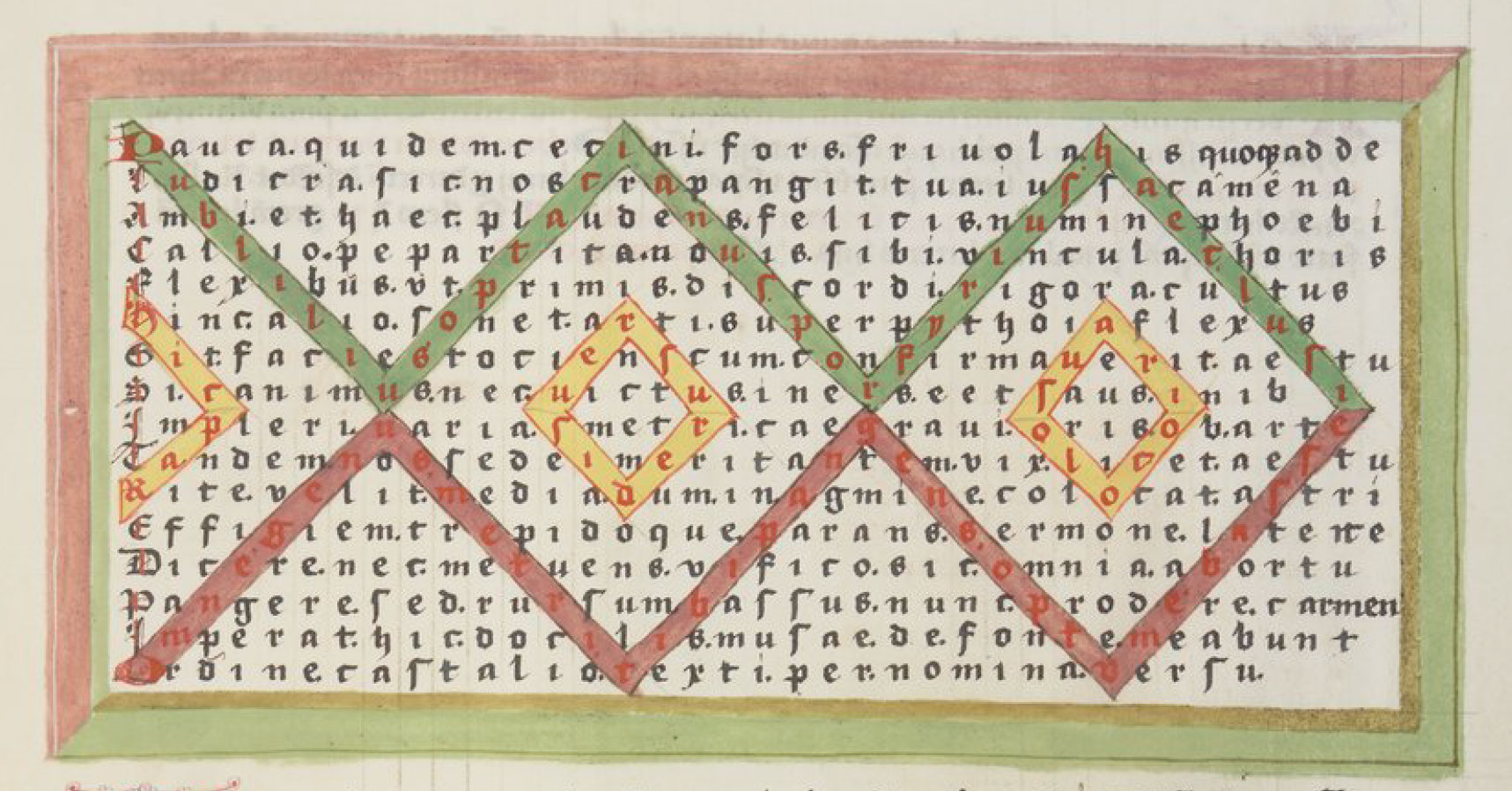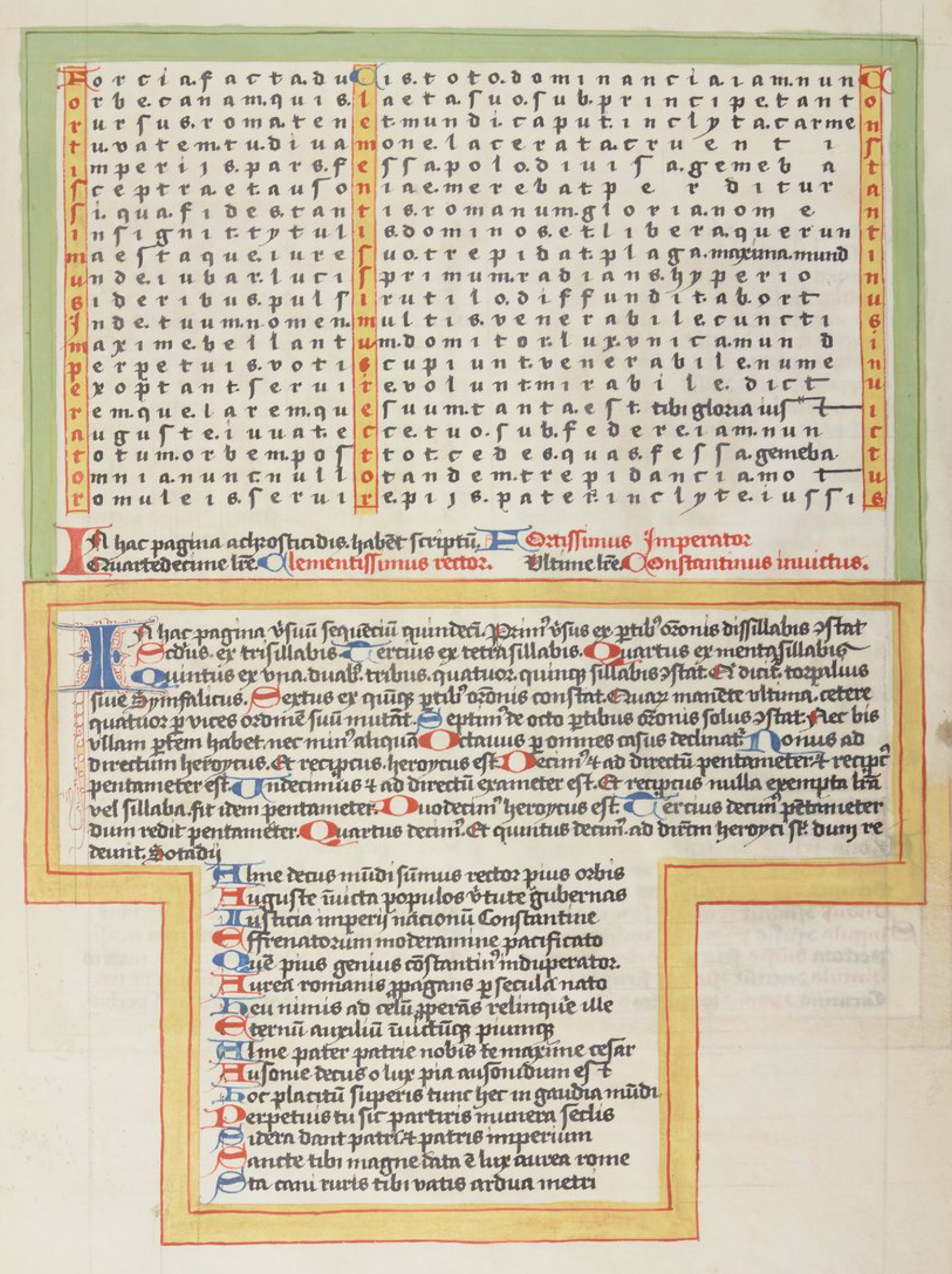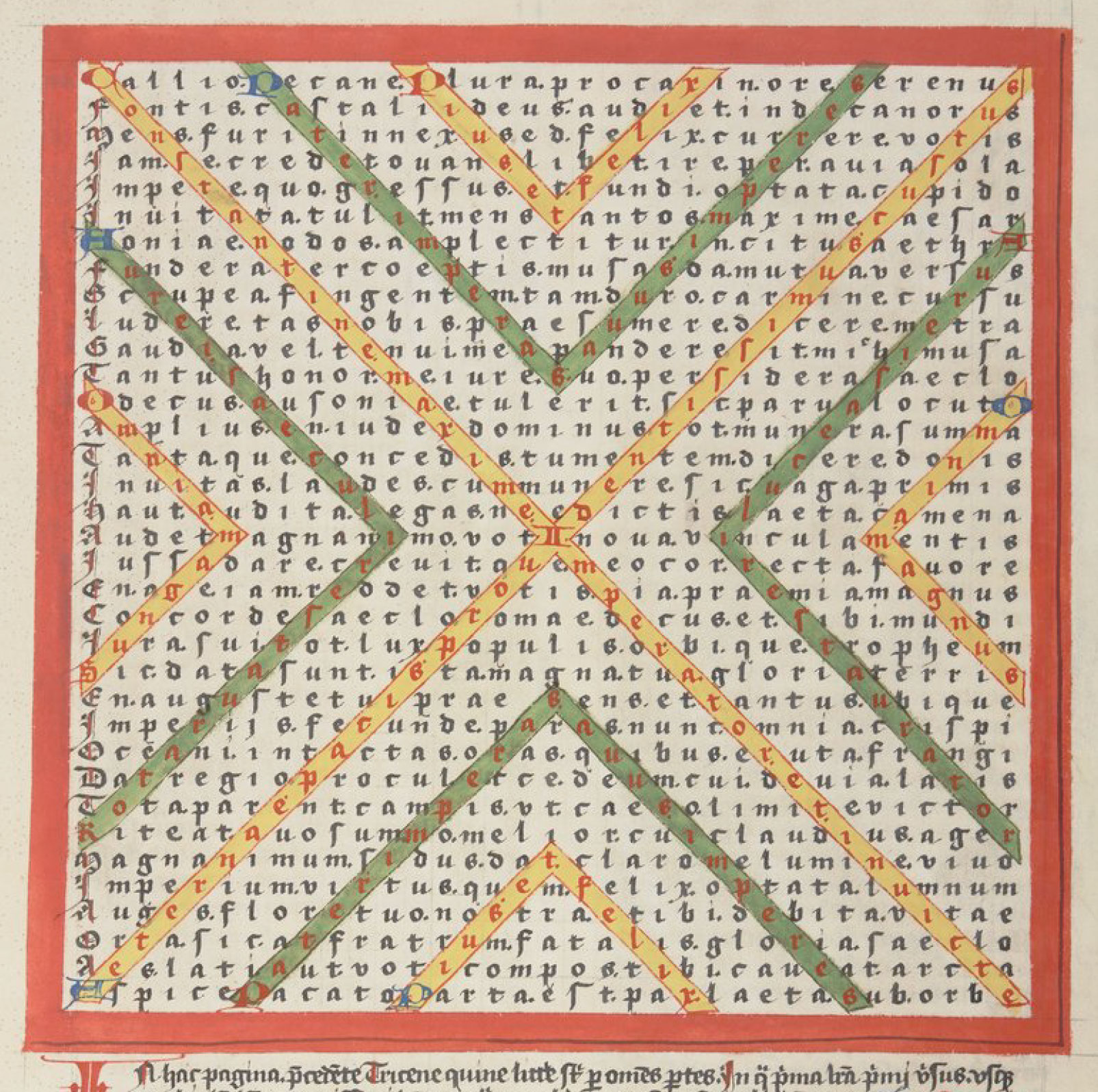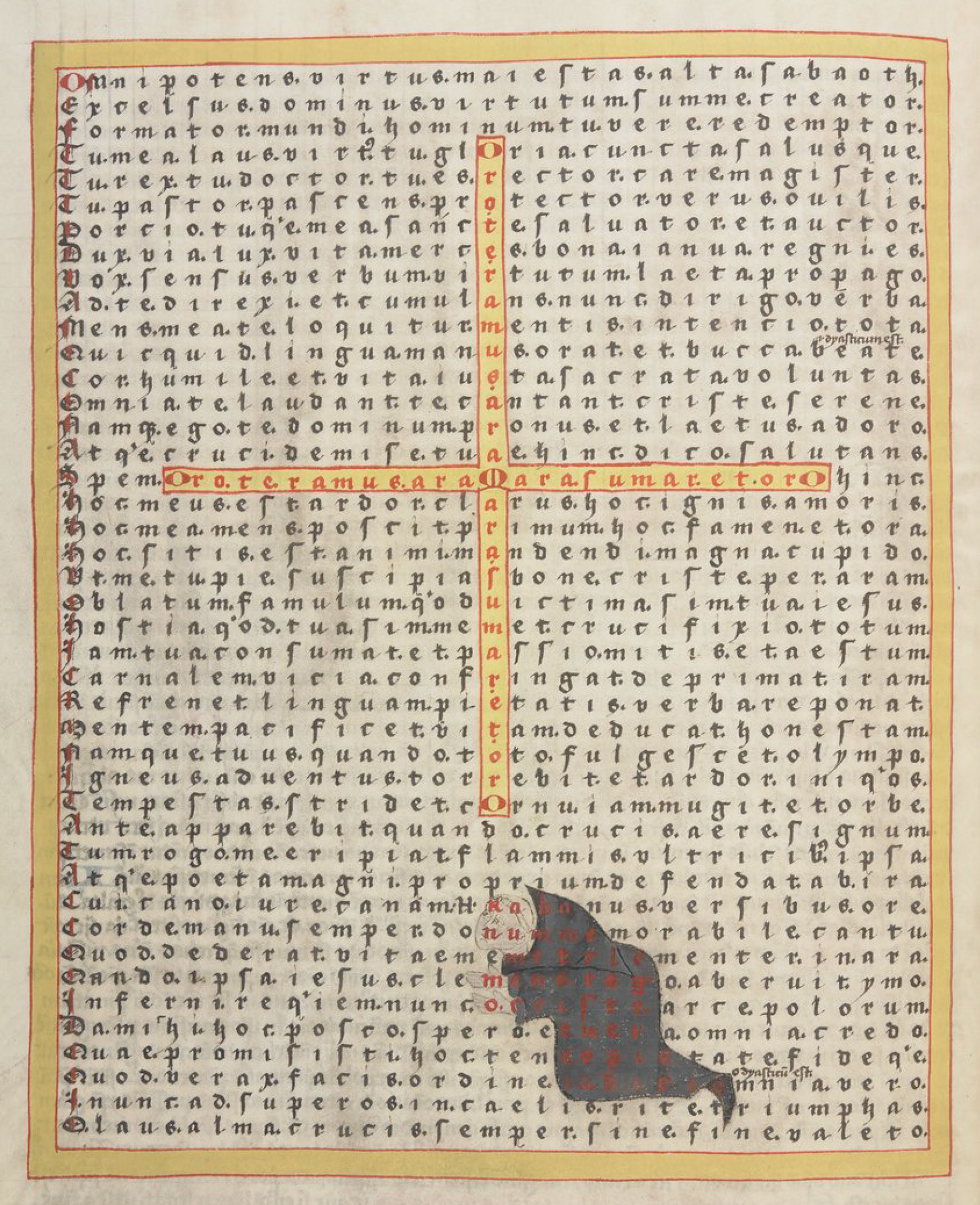 Via: Philippe Cibois' "Raban Maur, la querelle des images et l'art contemporaint and Gallica.