The album cover was a wonderful avenue of expression for a musician to represent their music, but we waved goodbye to the generous 30 cm canvas once records transitioned to cassette tapes. With CD's, things got only slightly less microscopic, and now with iTunes and mp3s, the canvas has disappeared altogether.
What many today forget is that the 12" LP often had an even wider canvas – the glorious gatefold.  True, most albums were just the sleeve consisting of a front and back.  However, many could be opened up, revealing a dazzling widescreen that we would spend hours poring over.
The now extinct gatefold came in different varieties…
1. MIND BENDINGLY DENSE GATEFOLDS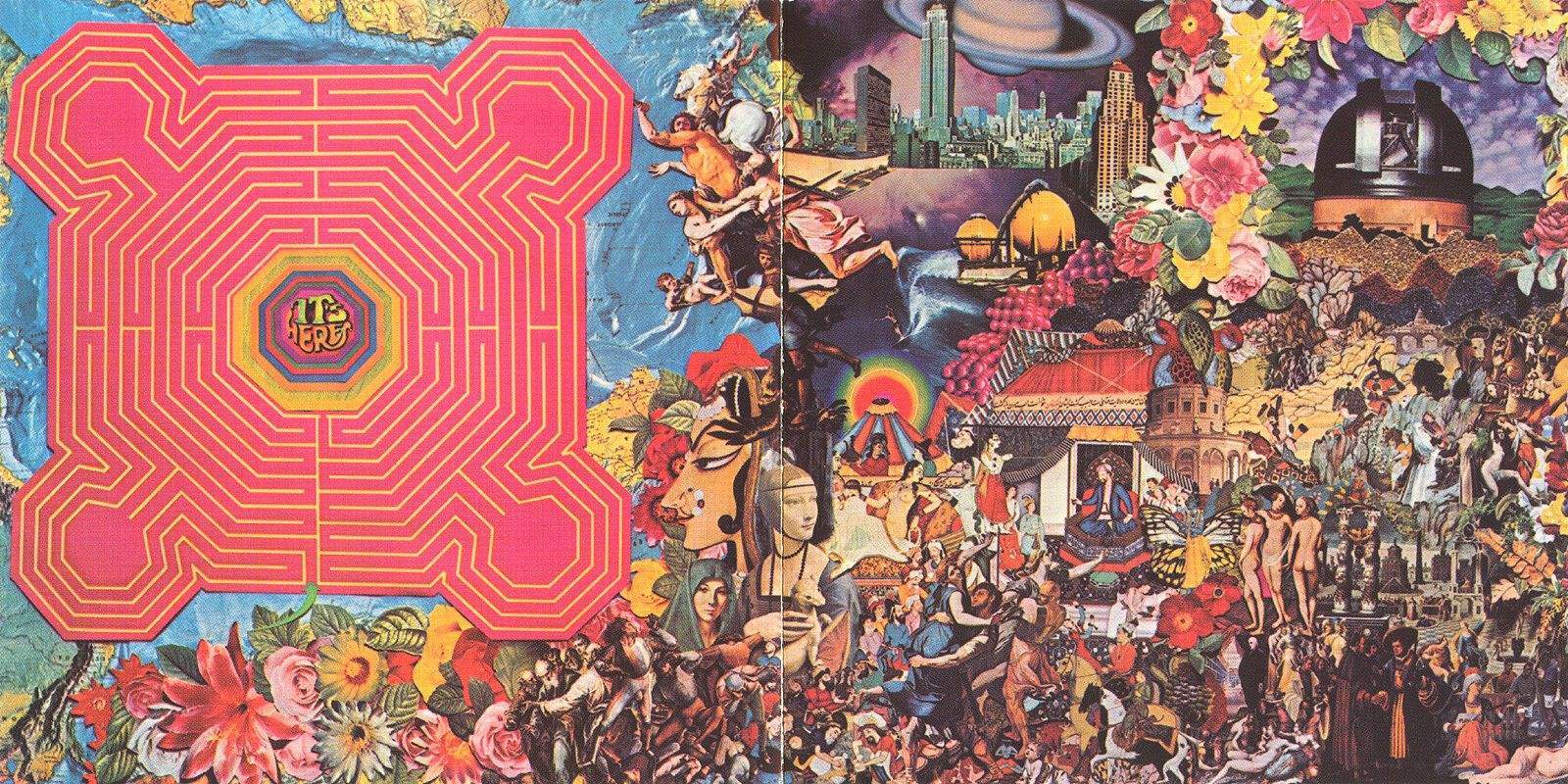 Think of the countless hours mankind spent gazing at this dense collage from the Rolling Stones' Their Satanic Majesties Request (1967).  The mind struggles to comprehend how many joints were rolled on this unholy gatefold.
Other densely packed wonders include Santana's Abraxas (1969) and The Allman Brothers' Eat a Peach (1972).
2. NOVELTY GATEFOLDS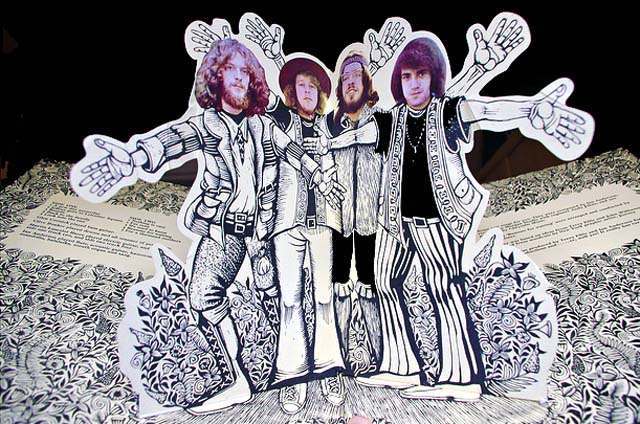 Jethro Tull's Stand Up (1969) gatefold featured a pop-up of the band.  The Bee Gees did something similar with their To Whom It May Concern LP (1972) which featured paper dolls of the band you could cut out and position on the gatefold.
Perhaps the most memorable are the Led Zeppelin III and Some Girls (Rolling Stones) gatefolds which had interactive artwork.
3. MYSTERIOUS AND CONTROVERSIAL GATEFOLDS
Led Zeppelin's Houses of the Holy certainly was controversial and inspired a lot speculation.  According to Paige himself, it's an artistic depiction of Arthur C. Clarke's novel Childhood's End.  In the book, millions of children gather to be taken into space.
It's interesting to note that, although it looks like a crowd of children, there were actually only two child models used, one being a young Stefan Gates of the Cooking in the Danger Zone show.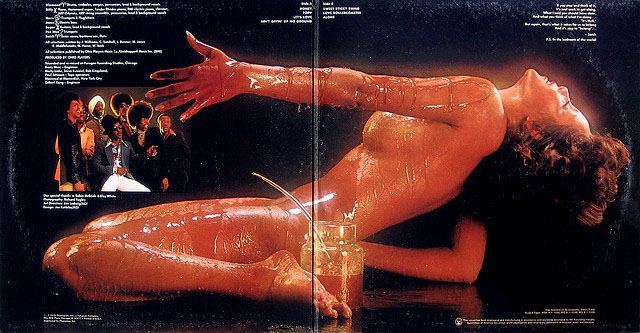 Speaking of controversy and speculation, none can top the Ohio Players' Honey (1975) LP.  The urban legend is still kicking around that the gatefold chick was actually murdered and her dying screams can be heard on "Love Rollercoaster".  See an earlier article for more on this obviously false, but tantalizing, legend.
 4. STONED PROG GATEFOLDS
Uriah Heep's outer gatefold Demons and Wizards (1972)
Proggers didn't just push the artistic envelope in their music; they also let their pretentious creativity run amok on their album covers.  Just as they weren't satisfied with 3 minute songs, they had to noodle around for 20 minutes; they also weren't satisfied by the standard 12" canvas.  It seemed every prog rock album had mind-expanding foldout artwork.  Among the best were King Crimson's Court of the Crimson King (1969), Uriah Heep's The Magician's Birthday (1972) and Yes' Tales from Topographic Oceans (1973).
As prog went out of fashion, heavy metal artists filled the void with similarly audacious gatefolds.
5. CHEESECAKE GATEFOLDS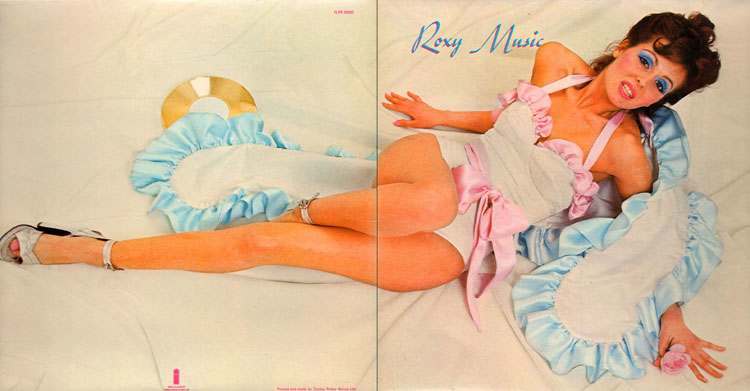 Roxy Music's 1972 debut album gatefold
The gatefold could act as a Playboy centerfold as well.  As we know, record companies were only too willing to "sell the sizzle" and gatefolds became a great way to add extra inches… to your canvas of course.
Gatefolds from Tanya Tucker's TNT (1978) and UTFO's Lethal (1987)
One of the more controversial gatefolds was Jimi Hendrix's Electric Ladyland (1968) which opened up to reveal a harem of naked hippie girls. But your average artists didn't go so far. Indeed, everyone from country artists like Tanya Tucker to old-school hip-hoppers like UTFO (both shown above) were utilizing their gatefolds for illicit purposes.
6. EVIL GATEFOLDS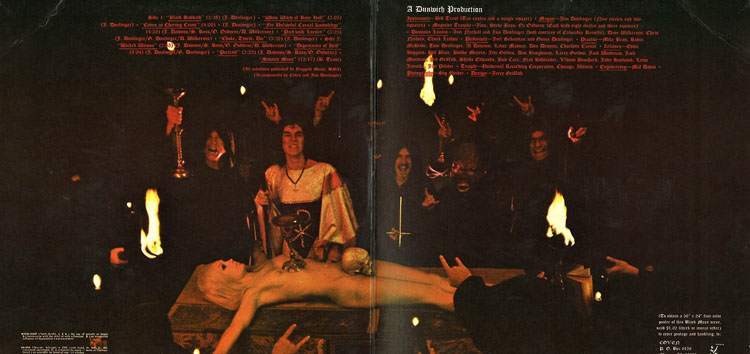 Coven's gatefold for Witchcraft Destroys Minds and Reaps Souls (1969) depicts a black mass.  Sadly, their song "Pact with the Devil" is misspelt as "Pack with the Devil", as if you and Satan are getting ready for a holiday. However, they really were trendsetters in the pseudo-satanism arena.  Black Sabbath would come out a year later with one of the most evil looking gatefolds in history…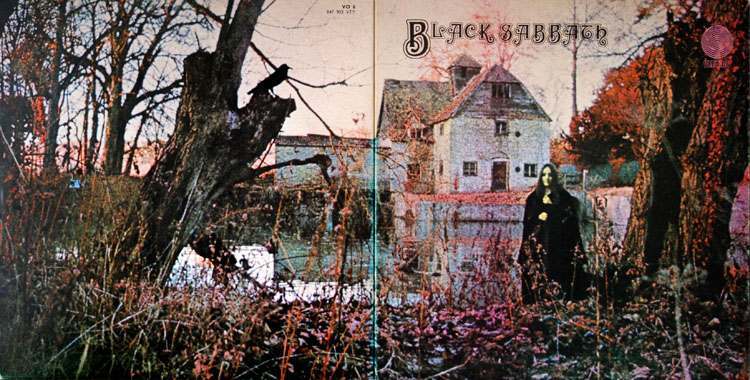 There's just something about his scene taken at the Mapledurham Watermill on the Thames.  Plus, as everyone knows, it was cursed by the Unholy Trinity:  it was recorded by a band called Black Sabbath, the album is called Black Sabbath, and it contains a song called Black Sabbath.
7. "HELLO. WE'RE THE BAND" GATEFOLDS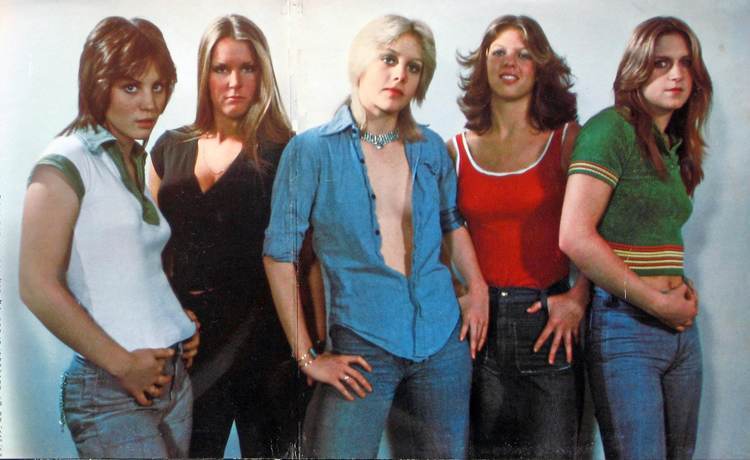 The 1976 Runaways debut album gatefold
Especially if you're a pre-teen; there's just something special about having a nice big picture of your favorite band.  Whether it's to drool over or just idolize, it was awesome to have a nice glossy picture of the artists.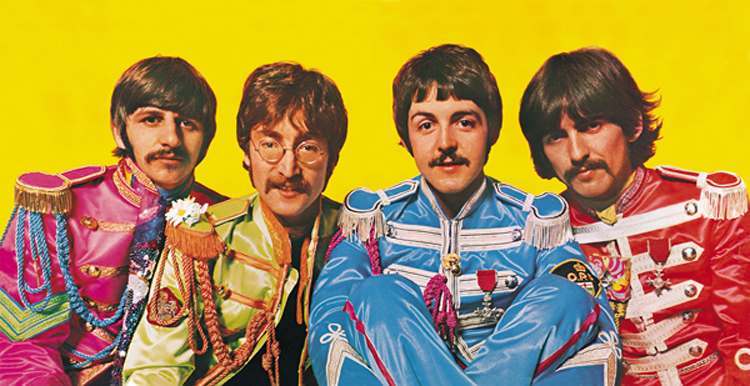 The Sgt. Pepper gatefold everyone on planet earth has seen.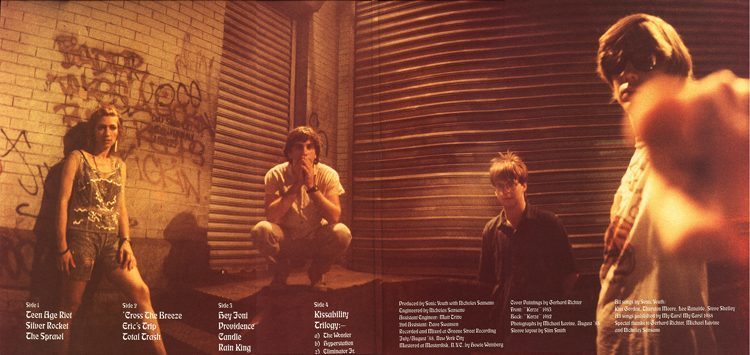 Sonic Youth's Daydream Nation (1988)
Gatefolds featuring images of the band weren't limited to silly mugging for the camera.   They could get artsy enough for even the rock snob to appreciate.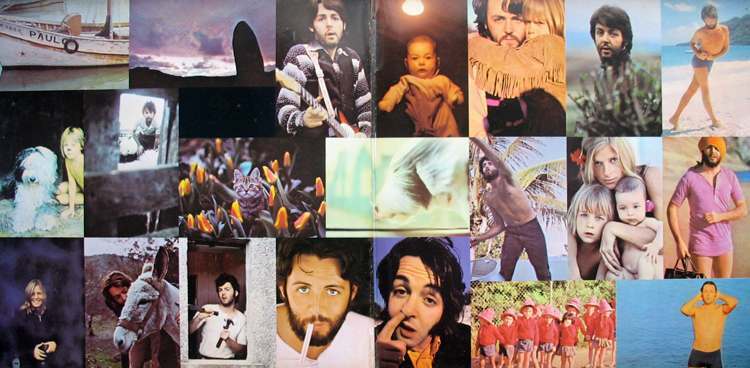 McCartney's 1970 solo album gatefold
Sometimes the gatefold served as a scrapbook of your favorite artists.  Many a musician filled their gatefolds full of photographs you couldn't find anywhere else.  Yeah, it was kind of cheesy and we like to think we're not as idolatrous anymore, but we loved it just the same.
8. SHIT GATEFOLDS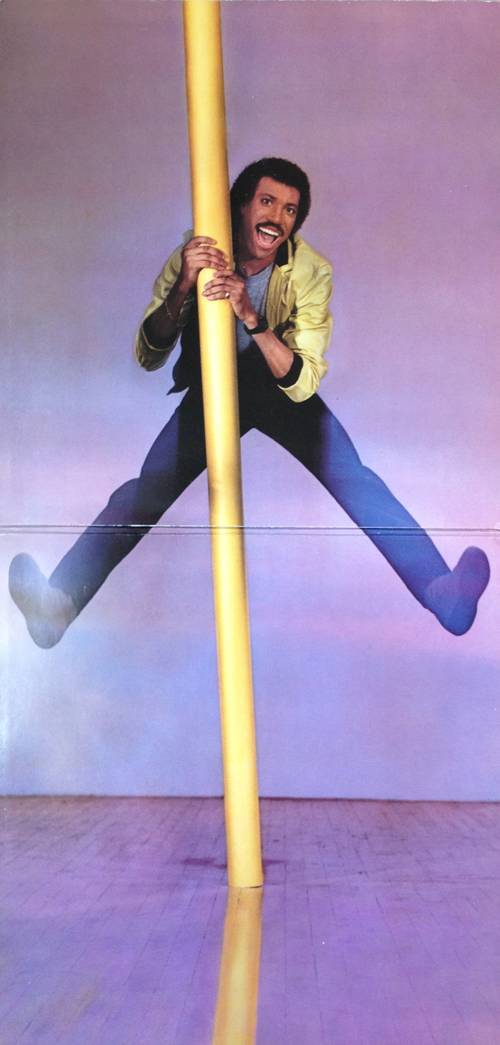 The Lionel Richie Can't Slow Down (1984) gatefold fail
I won't pretend that they were all perfect.  Sometimes gatefolds were best kept shut.  But let's not dwell on the negative – this is a homage, after all…
9. GATEFOLD GREATNESS
Here are few gatefolds at their best – examples of when the potential of the gatefold is fully realized.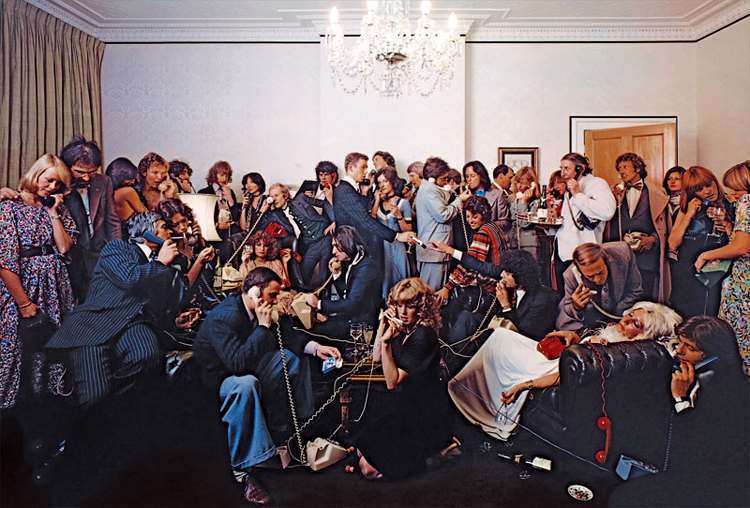 Most often cited gatefold greats are David Bowie's Diamond Dogs, Elton John's Captain Fantastic, and Floyd's Dark Side of the Moon.  But 10cc's How Dare You? (1976) gatefold deserves to be in their ranks.  A great reflection of the statements made on the album itself.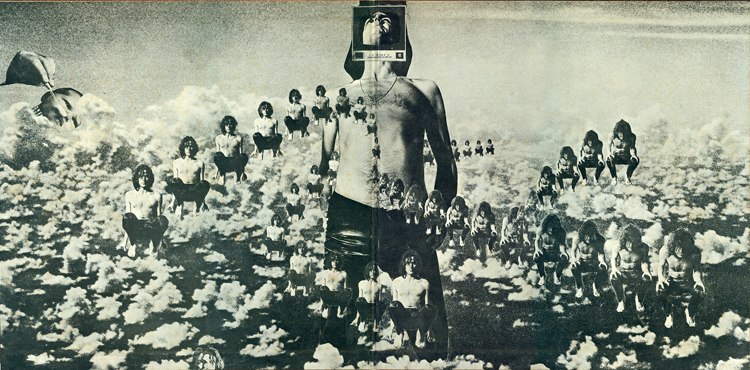 Syd Barrett's fragmenting world is on full display in The Madcap Laughs (1970) gatefold.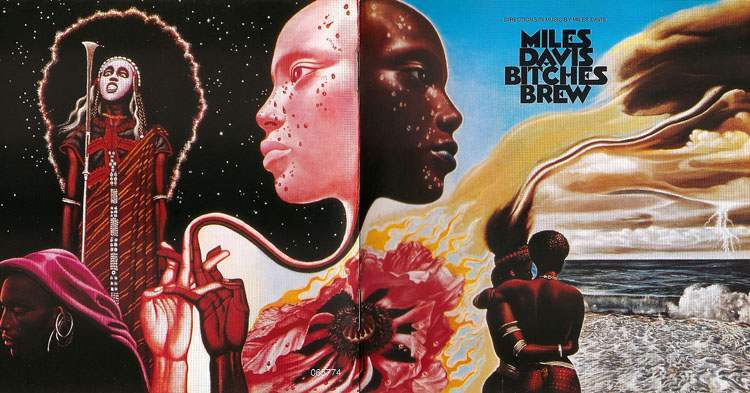 Miles Davis – Bitches Brew (1970); an album all hipsters claim they listen to daily, but we know it's still in the shrink wrap.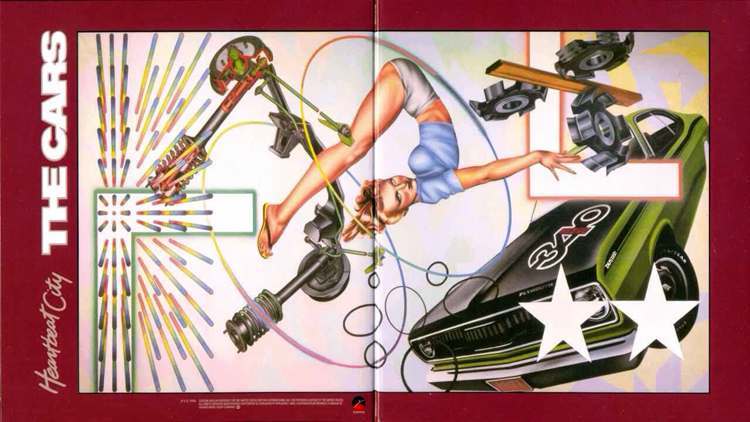 The Cars – Heartbeat City (1984)
I had this on cassette.  Ric Ocasek was kind enough to grant a fold-out even for the tapes, but it doesn't have the mojo as the gatefold.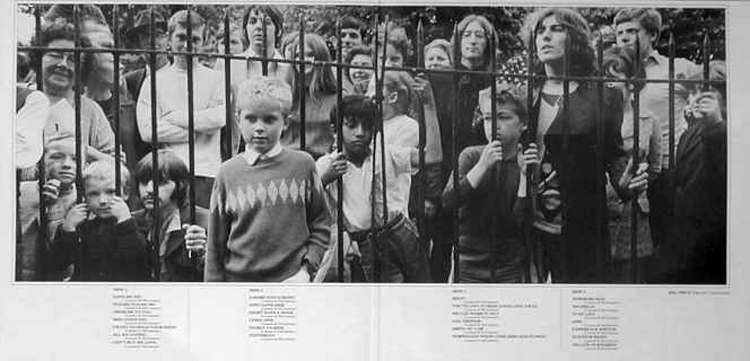 I can't express why, but I have always loved the gatefold to the Beatles so-called "Blue Album" (1973).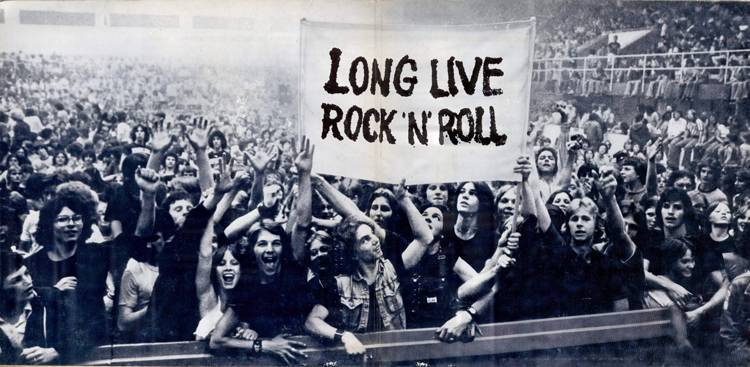 Rainbow – Long Live Rock 'N' Roll (1978)
The heyday of stadiums packed with stoned youth pledging their souls to rock 'n' roll is perfectly captured.  I hold my cigarette lighter aloft – Long Live Rock 'N' Roll.