The International Naturist Federation's 12th World Congress was held at the North Kent Sun Club at Orpington in August 1970. It was reported in the Daily Express that the 5,000 guests had arrived to discuss the growth of 'nudism' and the problems with the 'attitude of a great non-nudist public who continue to identify naturists with sex. "People think other people take their clothes off only for the express purpose of sex." said Colin Jenkins from Earl Shilton in Leicestershire. " We don't want to be put in the same class as the permissive society. We area more strict than the normal public." Asked if he finds naturism 'sensual', Mr Jenkins said, "Nudism is not sensual  – call it just natural."
What about the attractive brunette spread naked on the cover of the British Naturism magazine arms raised to a snow-filled forest, her only concession to the temperature a pair of sheepskin boots? Asked the Express – "Not sensuous. Just natural," repeated Mr Jenkins. The Queen, presumably on the side of Mr Jenkins, considered the World Naturist Congress completely natural and she sent them a telegram wishing them all well.
Some of the so-called "normal" public spoiled the last Congress held in Britain, at Woburn Abbey in 1958, when they crawled over the protective fences to get a clear view of the delegates.
When the handsome blond Erik Holm arrived at the congress, the 42 year-old president of the 200,000 member International Naturist Federation, he severely criticised the British Naturists who had allowed nude actors and actresses to make a film in the Abbey grounds. "This is just the sort of thing the Federation is campaigning against. It gives the impression our camps are full of pin-ups". Dr Douglas Gibson, the Press Officer of the British Sun Bathing Association replied: "I'm sure when Mr Holm sees the film, he'll approve. The movie was called Naturist Paradise and it what Sid James and Joan Sims went to see when they went to the cinema in the film "Carry on Camping".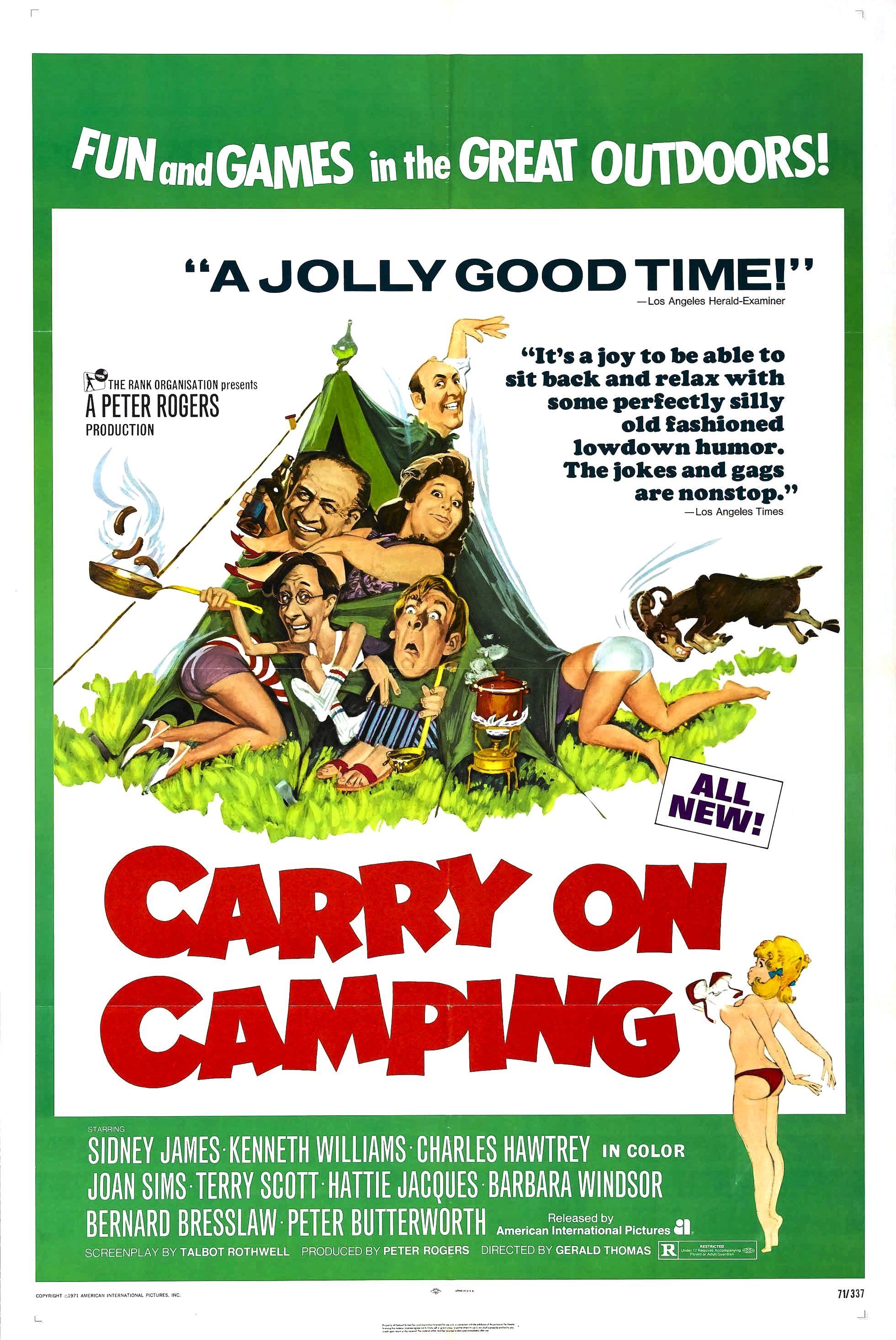 In 1970, a year after Carry on Camping was released, Mrs Jamieson, who helped run the North Kent Sun Club, was asked what they were going to do with anyone breaking in this time: "Of course some do come crawling in. They use wire cutters and things. But we just grab them. If they get really nasty we throw them in the pool."