Guido da Vigevano (1280–1349) had a keen interest in human dissection. The Italian was personal physician to Queen Joan the Lame of France (Jeanne de Bourgogne) and might have invented the car – his sketchbook Texaurus regis Francie (1331) depicts a number of technological items, including an 8 metre long wind-propelled battle wagon). According to the The National Center for Biotechnology Information, Vigevano was the first scientist who used pictures to illustrate his anatomical descriptions, "developing for the first time a close relationship between anatomical studies and artistic drawings". As such, Guido da Vigevano "can be regarded as a distant forerunner of later Renaissance artist-engineers like Taccola, Francesco di Giorgio Martini and Leonardo da Vinci".
In his textbook Anathomia [1345] are displayed six plates showing for the first time neuroanatomical structures and techniques: dissection of the head by means of trephination, and depictions of the meninges, cerebrum, and spinal cord. On the surface of the brain painting it is possible to recognize a vague patterning of cortical convolutions. Ventricles are also described and shown. This book constituted the first attempt in the history of neuroscience to illustrate an anatomical description with schematic pictures to achieve a better understanding of such complex structures.
In the 12th century the practice of dissection was first re-introduced (since antiquity) in Salerno and brief anatomical manuals were produced). The pig was used for dissection since its internal organs allegedly bore close resemblance to human organs, especially in the female…

Dissection of human bodies appears to have begun by the end of the 13th century at Bologna and elsewhere in the course of autopsy for legal purposes. The first judicial postmortem was conducted by Guglielmo da Varignana at Bologna in 1302 in a case of suspected poisoning. Human dissection was probably introduced at Montpellier in around the first quarter of the 14th century. In the later Middle Ages, Mondino de Luzzi of Bologna led the interest in dissection.

At the start of the 14th century, images started to reflect initial attempts at human dissection but for the most part they remained schematic because dissection was not widespread and its main objective was pedagogical, as part of medical and surgical training and medico legal work rather than in academic investigation of the human body…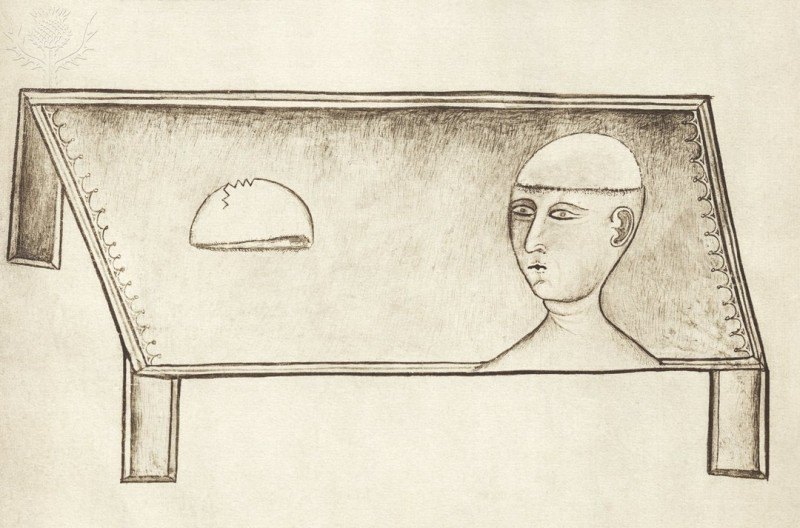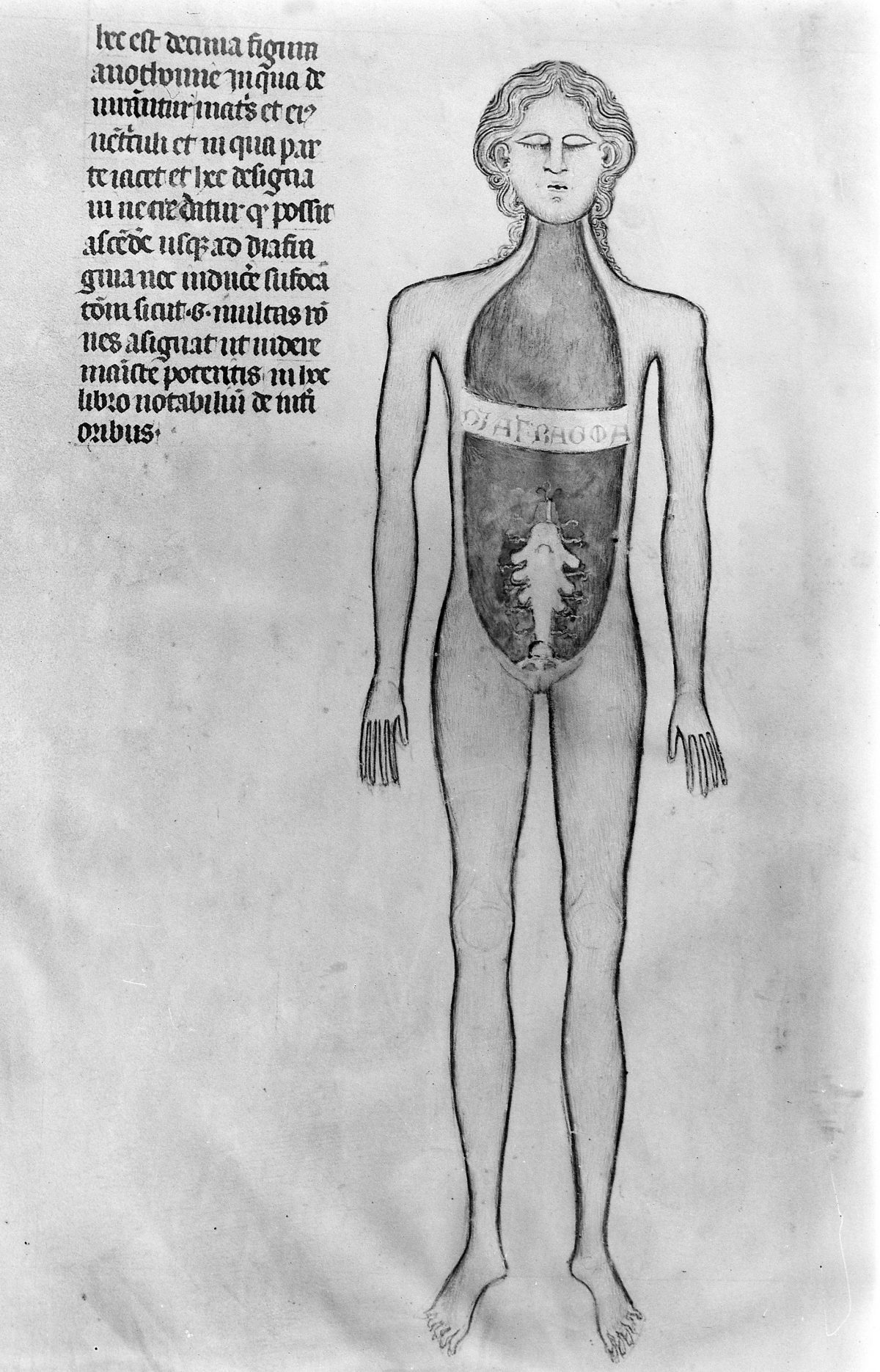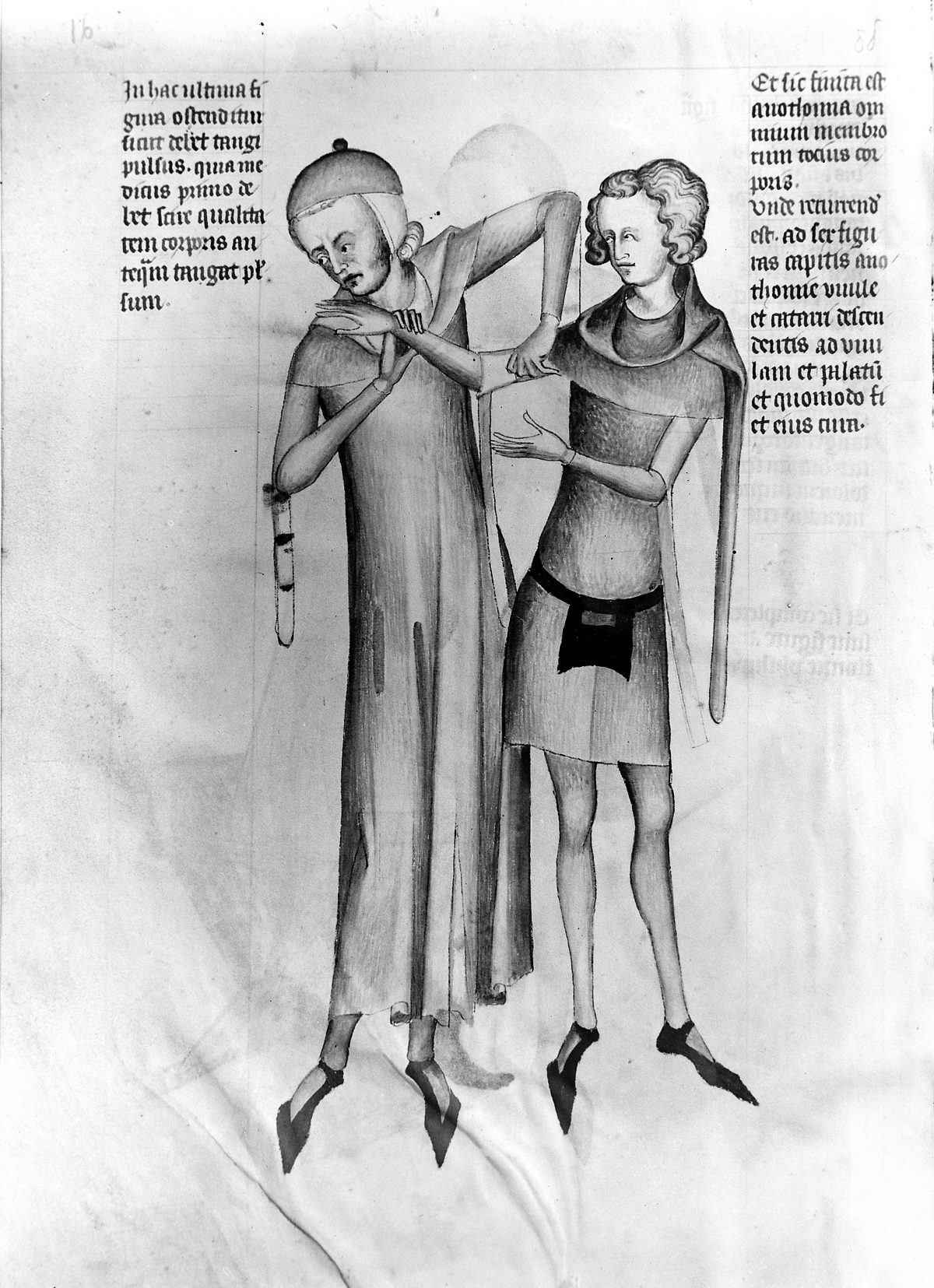 Via: The history and illustration of anatomy in the Middle Ages – Article in Journal of Medical Biography · November 2013; The neuroanatomical plates of Guido da Vigevano, Journal of Medical Biography (2013); Credit: Wellcome Collection.