Leonardo da Vinci (April 15, 1452–May 2, 1519) produced hundreds of drawings of human anatomy, insights into human mechanics gained from observing and conducting dissections on corpses in hospitals and morgues. Da Vinci augmented his art with copious notes written in "mirror-writing", a technique reserved for work he wanted to keep personal. His hunt for knowledge was foremost in the image, which to his mind transmitted knowledge more accurately and concisely than any words. What endures are images at the fluid intersection of art and science.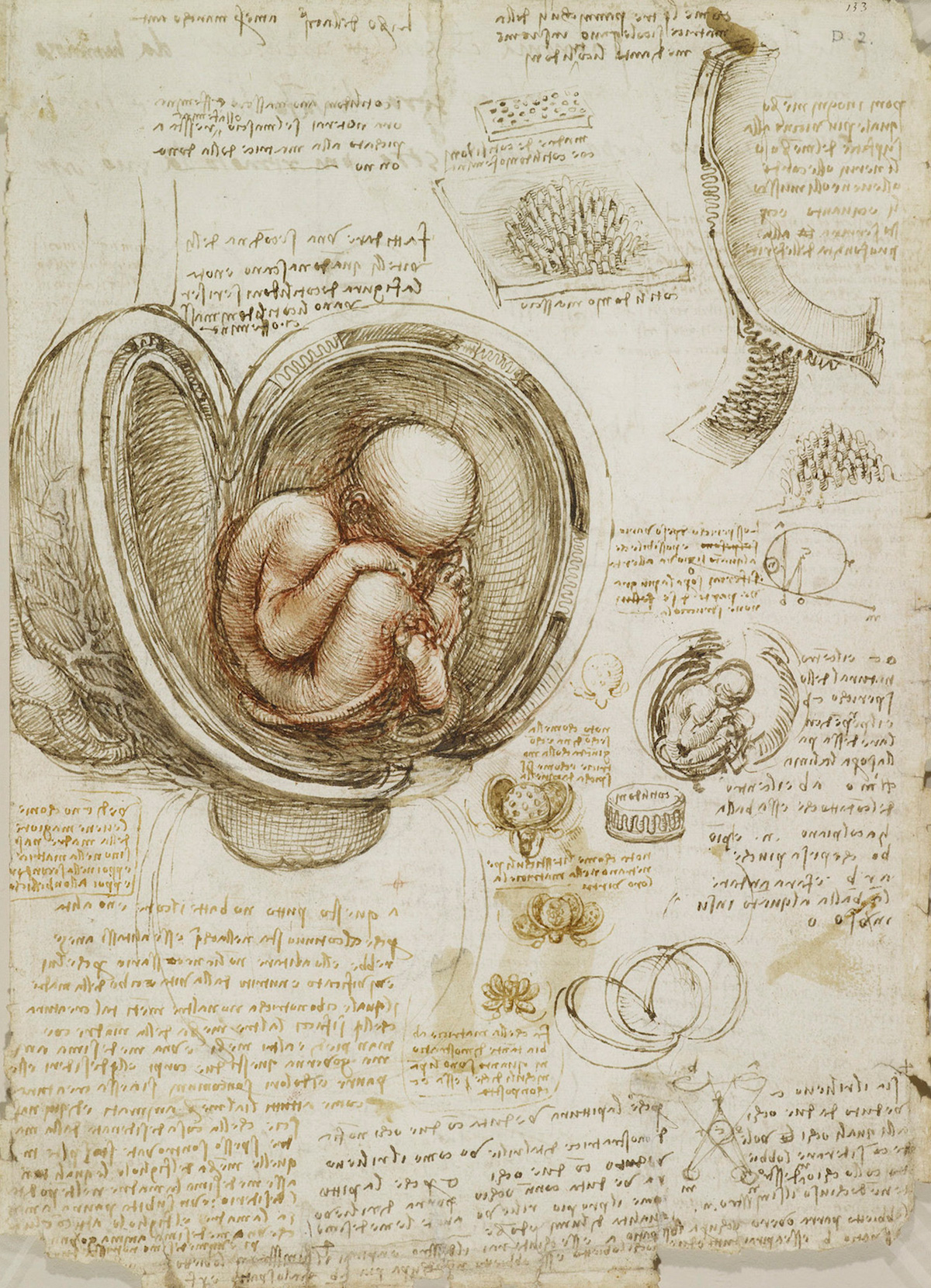 The eyes … are the chief means whereby the understanding may most fully and abundantly appreciate the infinite works of nature.

The eye counsels all the arts of mankind … it is the prince of mathematics … it has given birth to architecture and to perspective and to the divine art of painting. Painting encompasses all the ten functions of the eye, that is, darkness, light, body, color, shape, location, remoteness, nearness, motion and rest.

Because of the eye the soul is content to stay in its bodily prison, for without it such imprisonment is torture. Who would believe that so small a space could confirm the image of all the universe?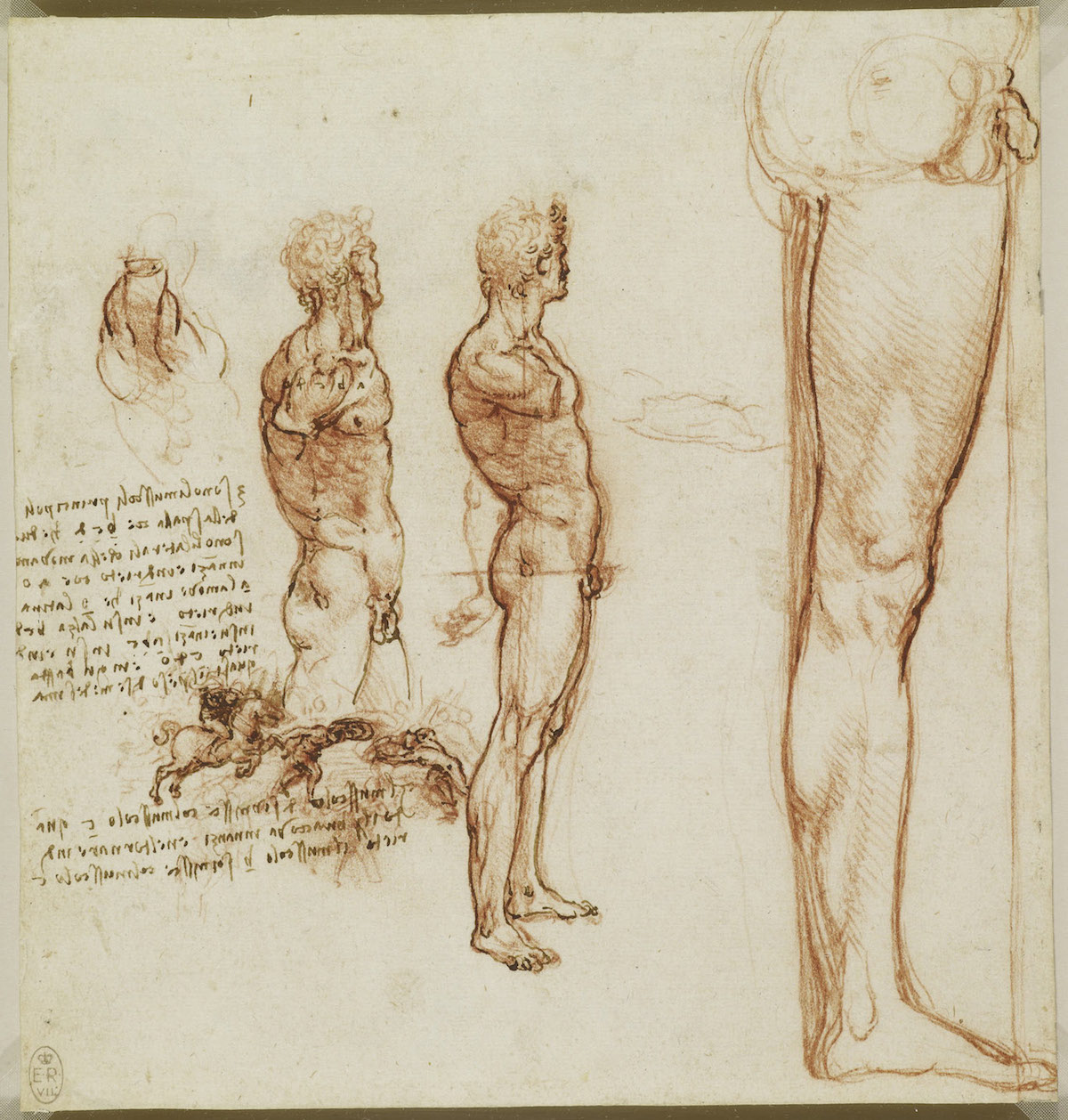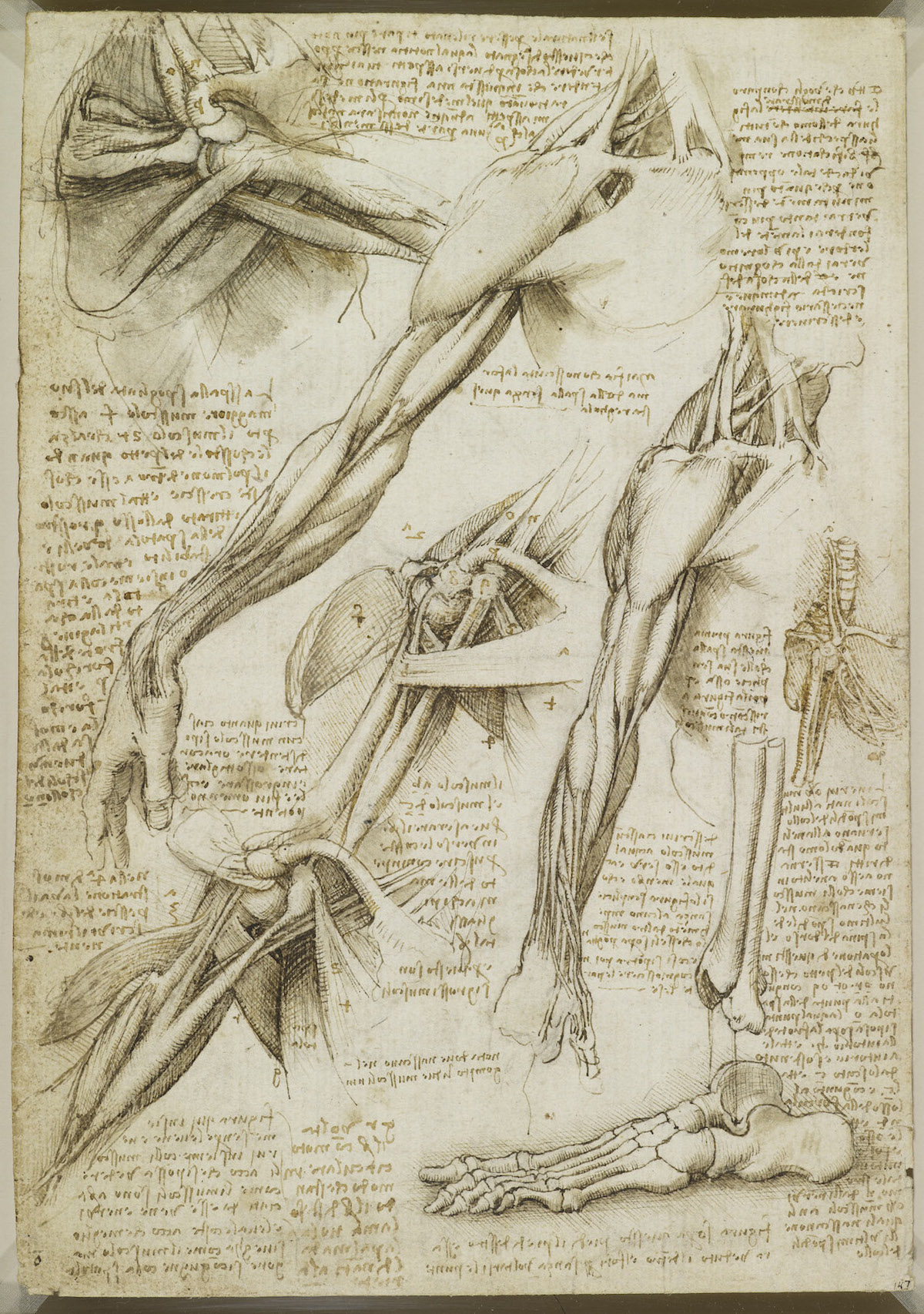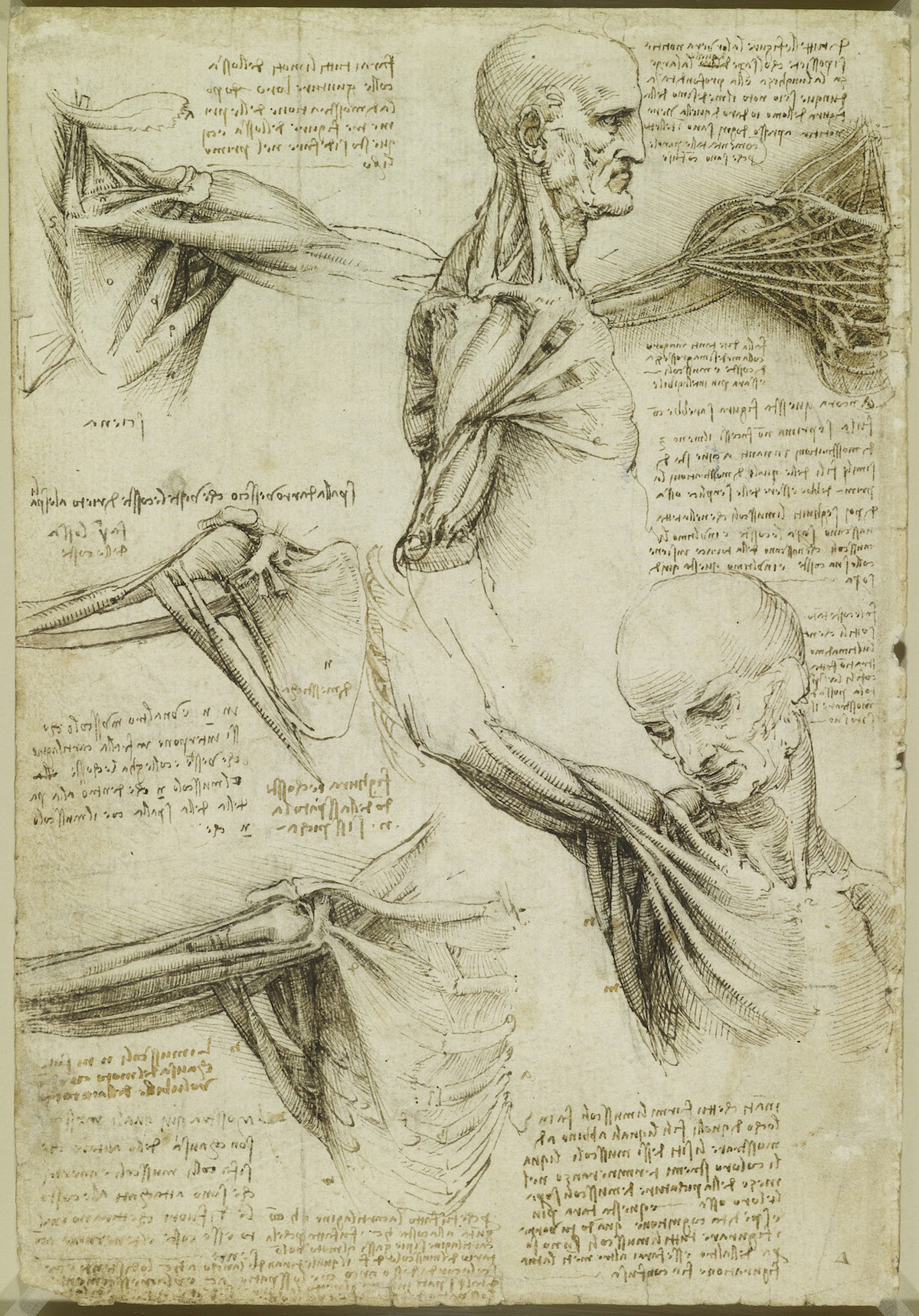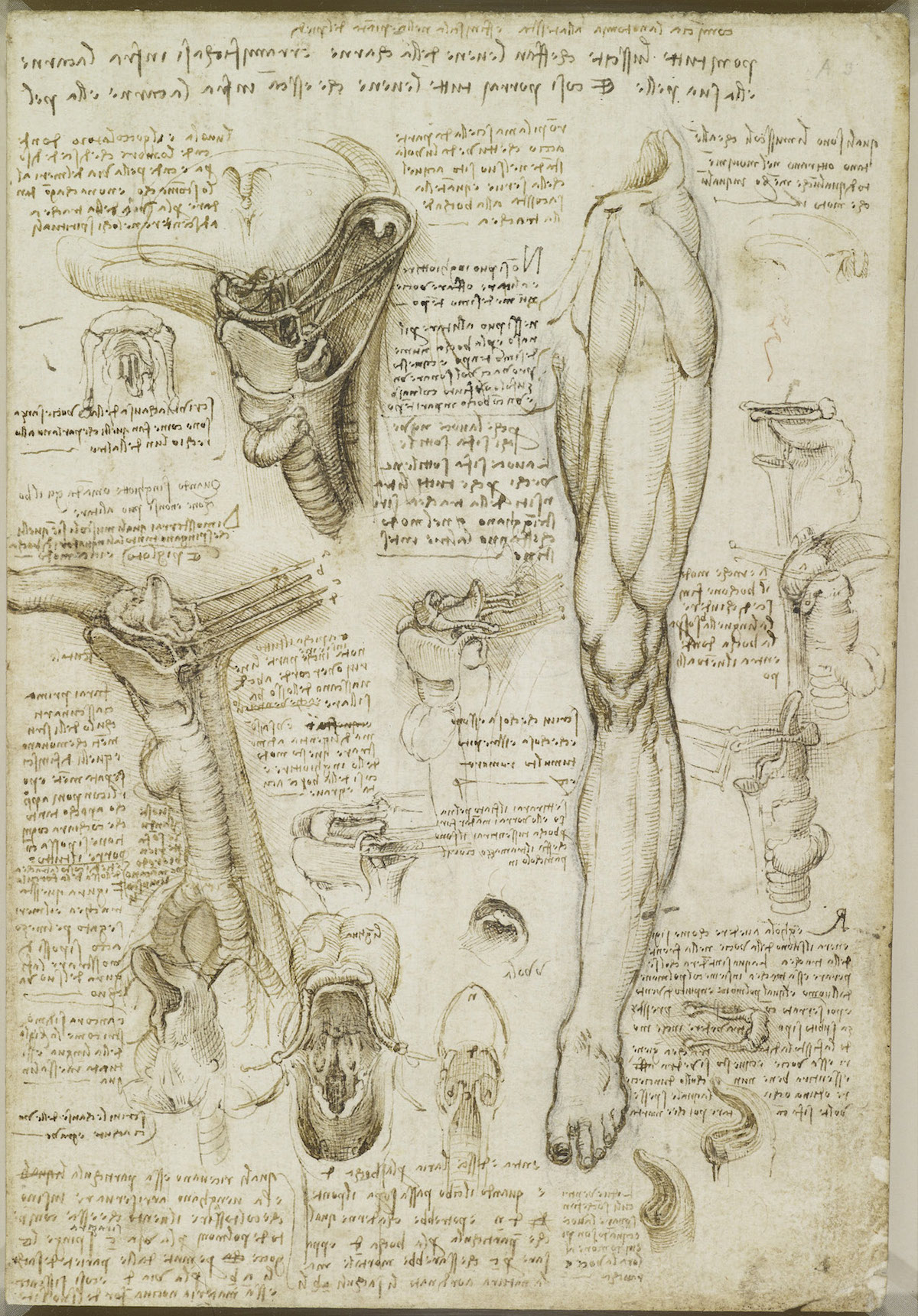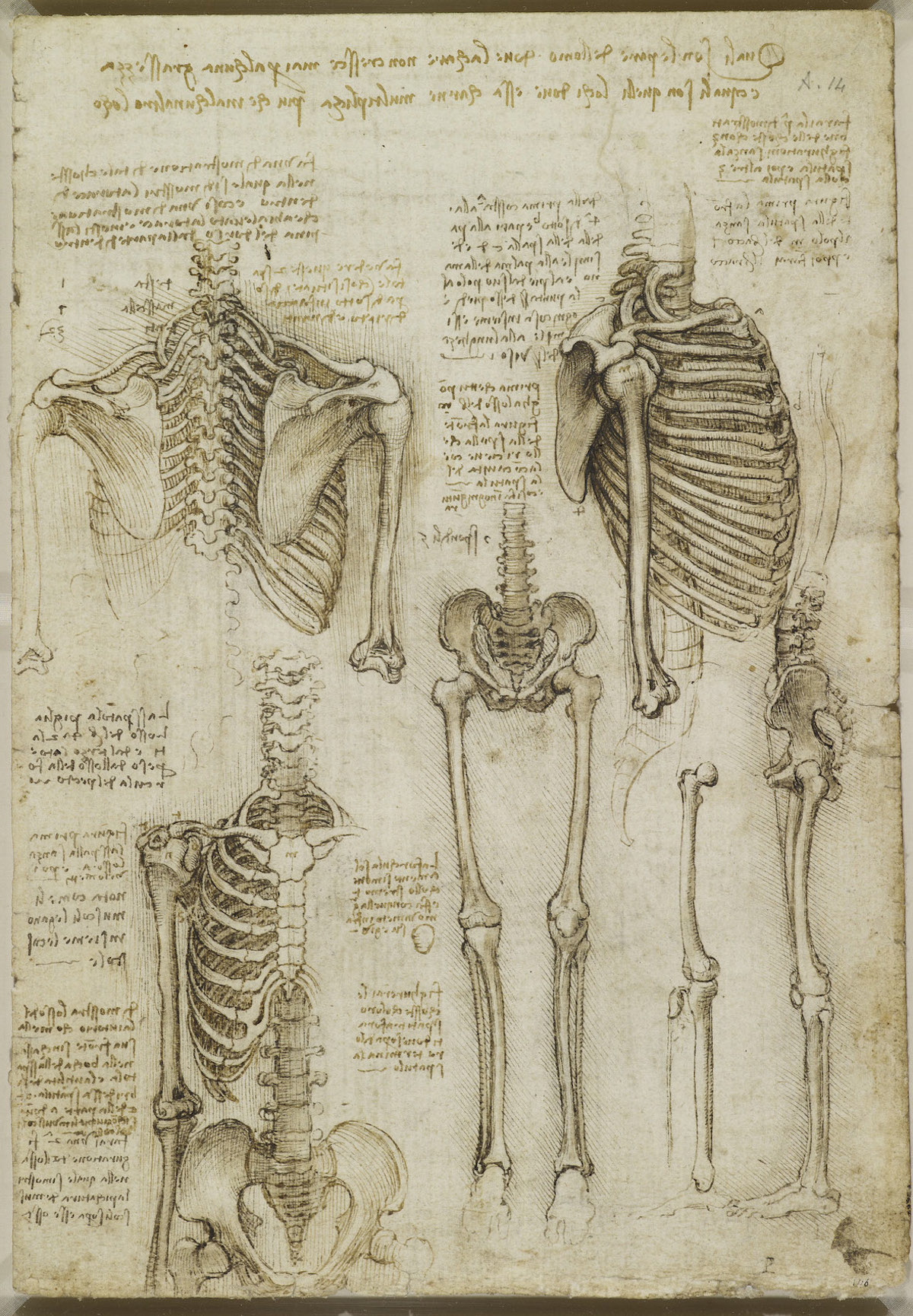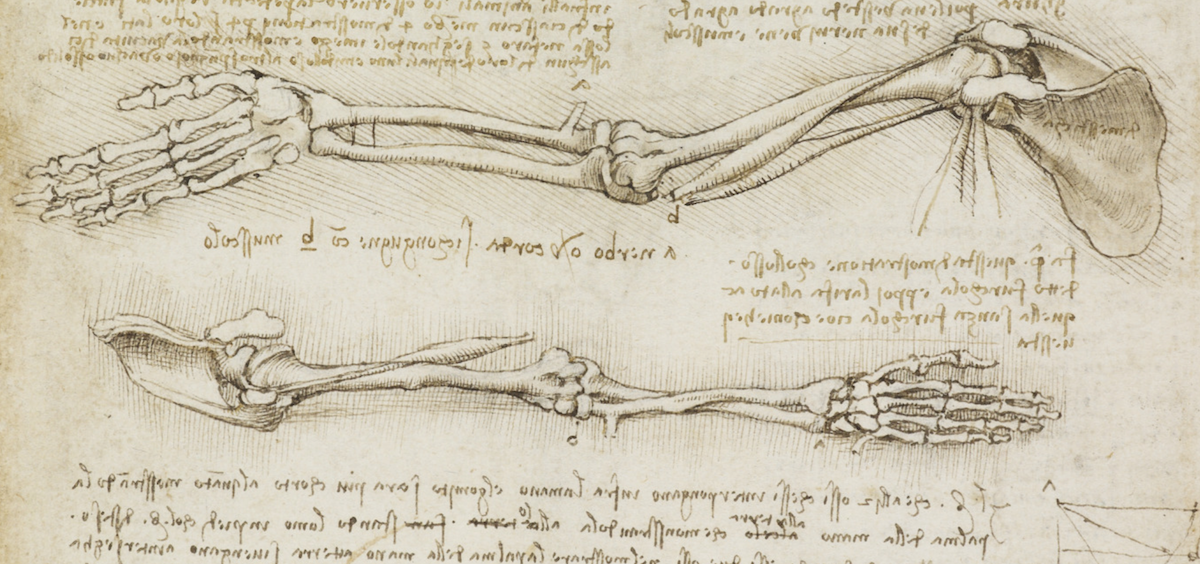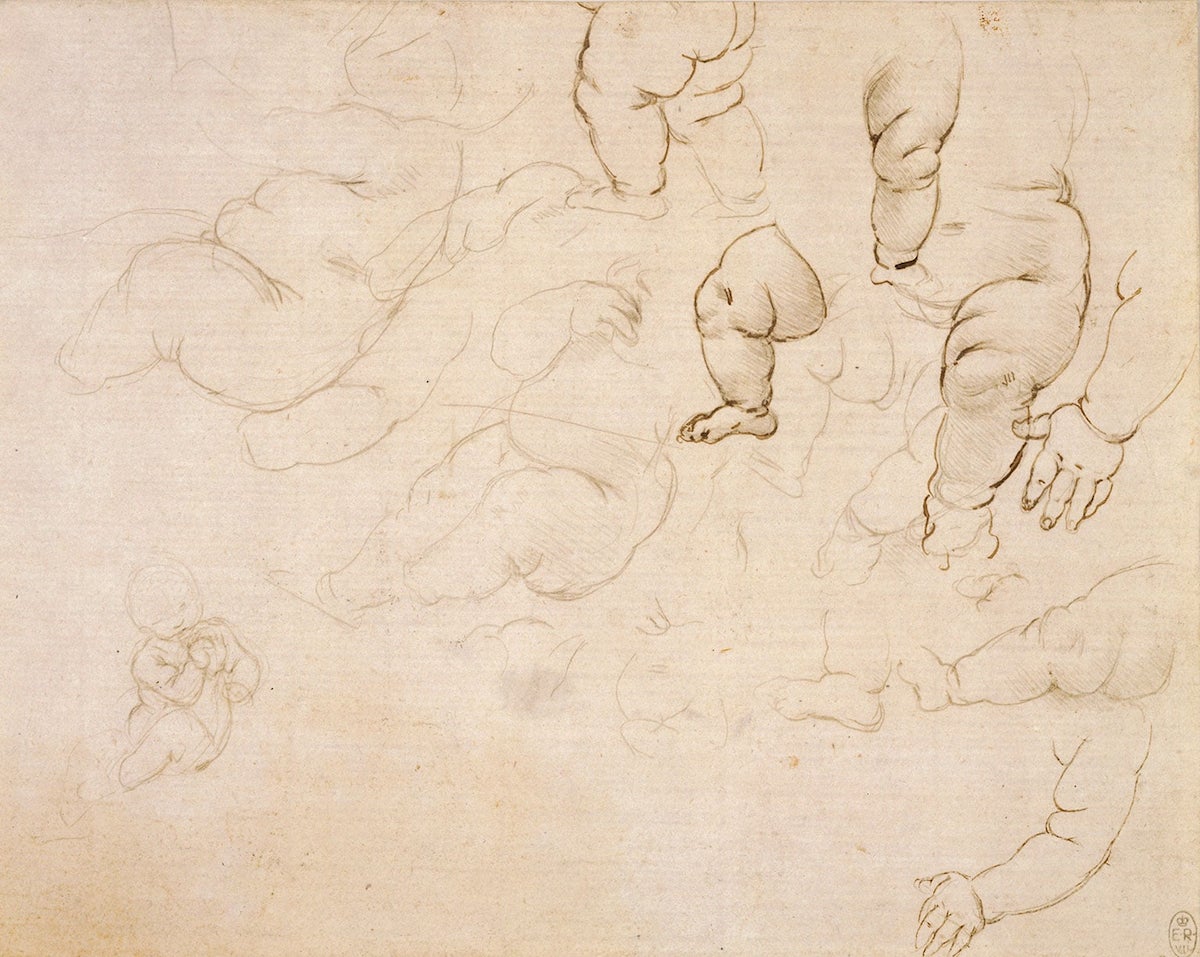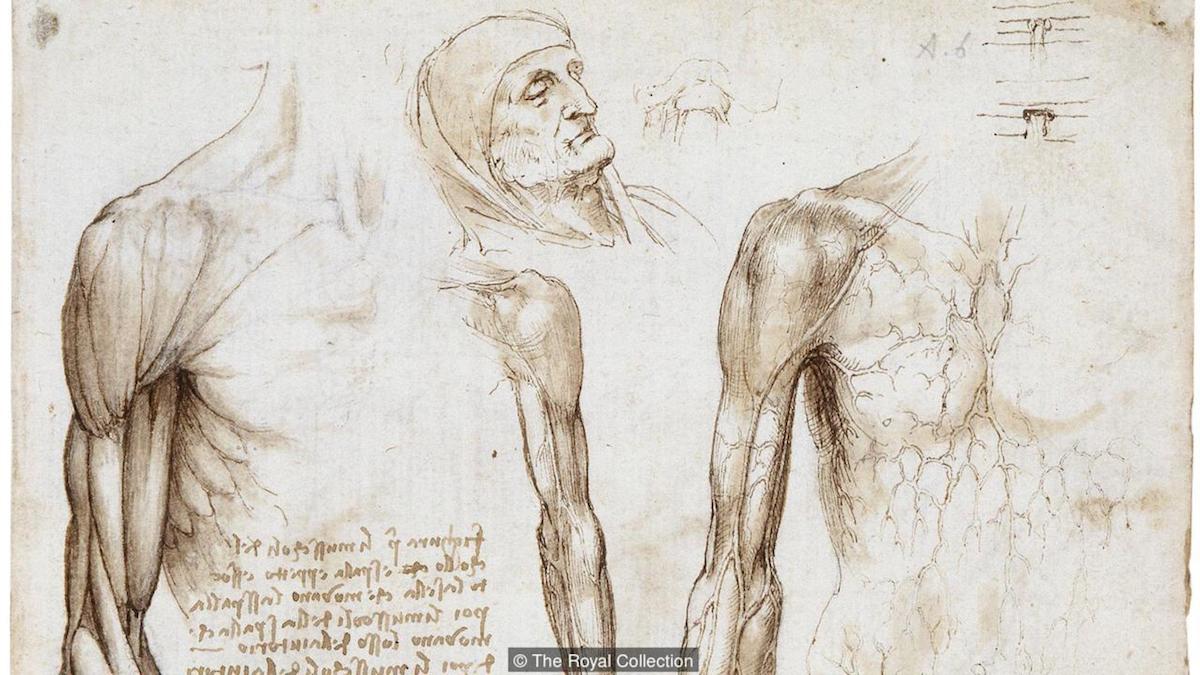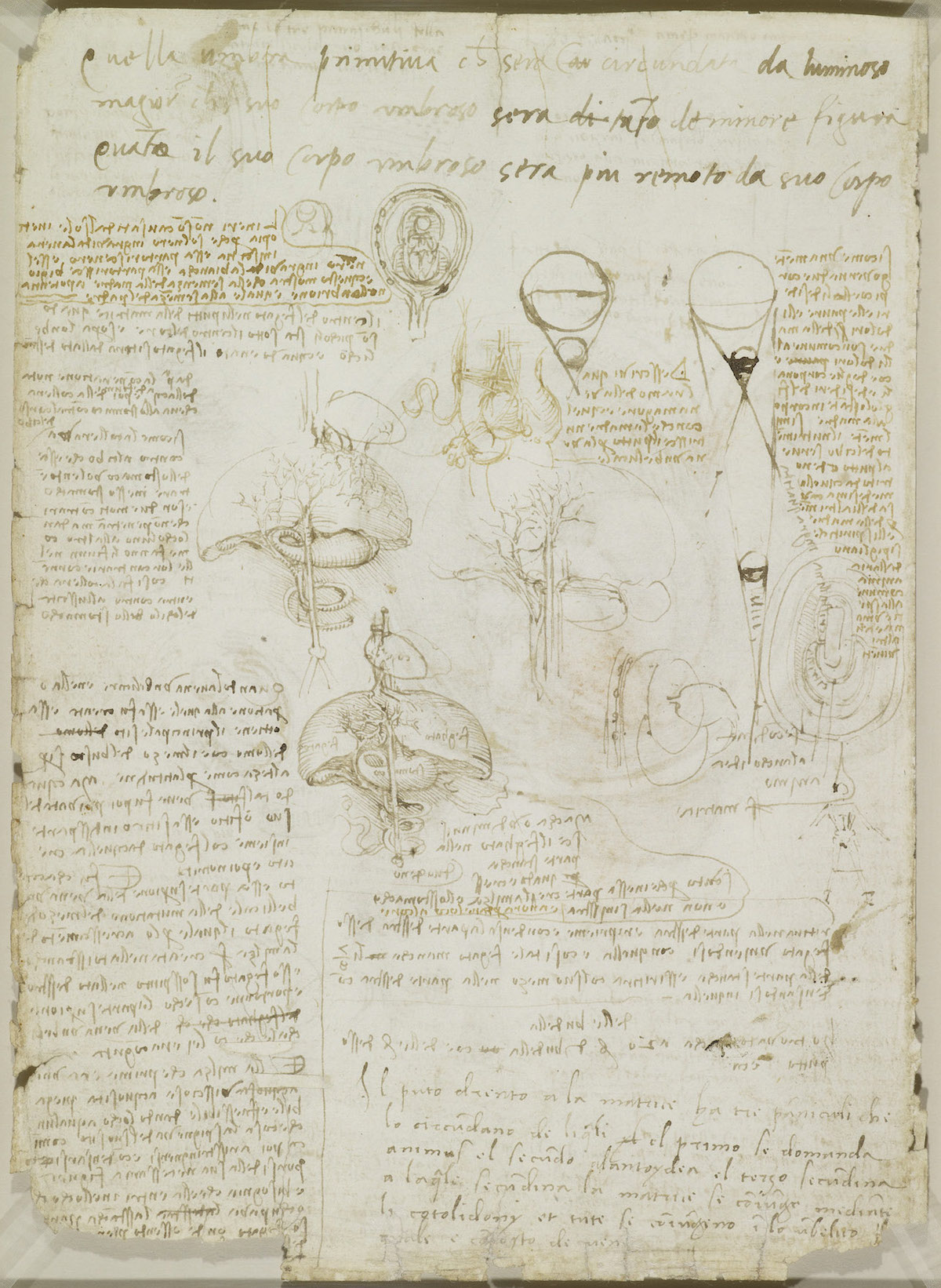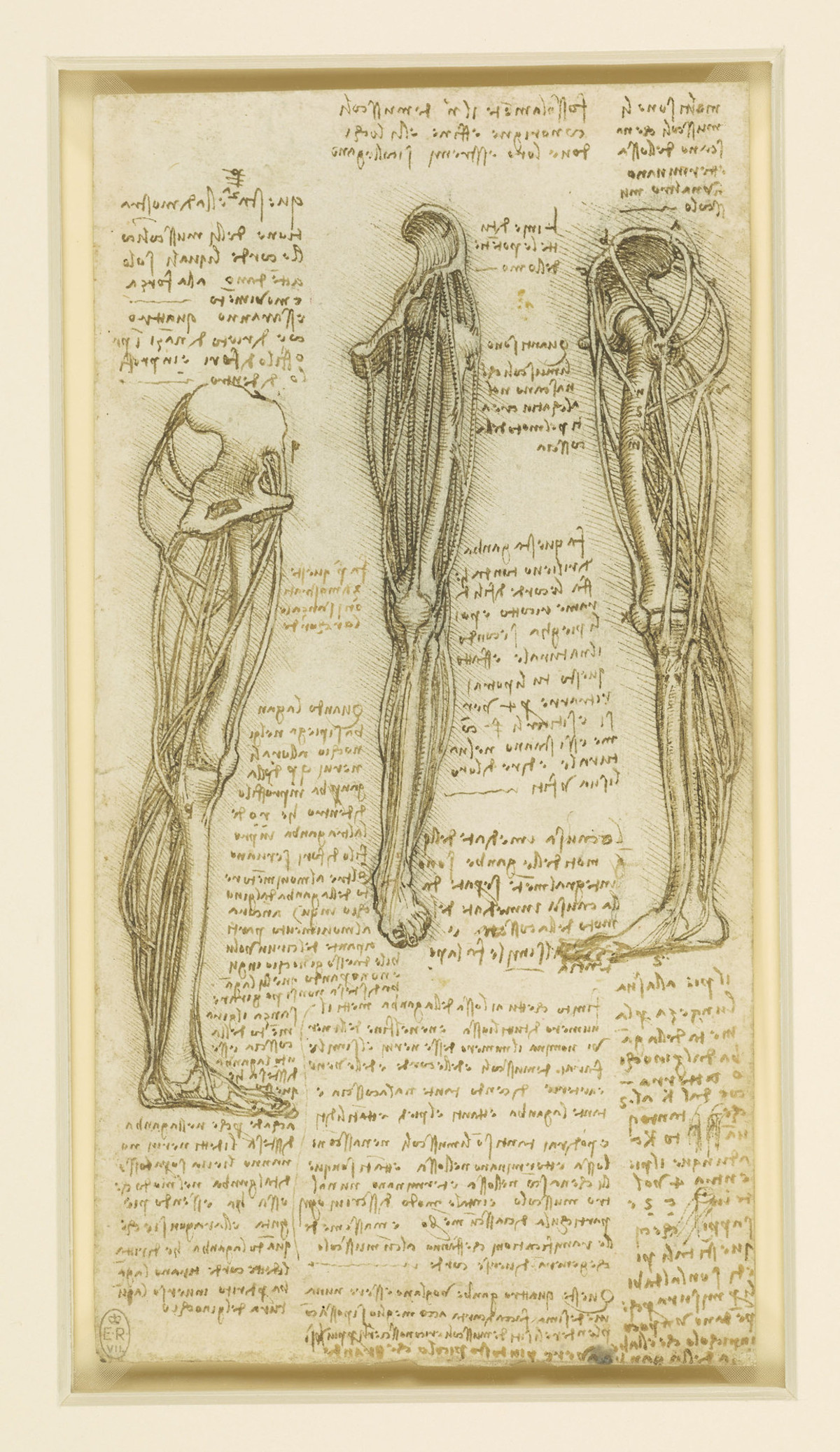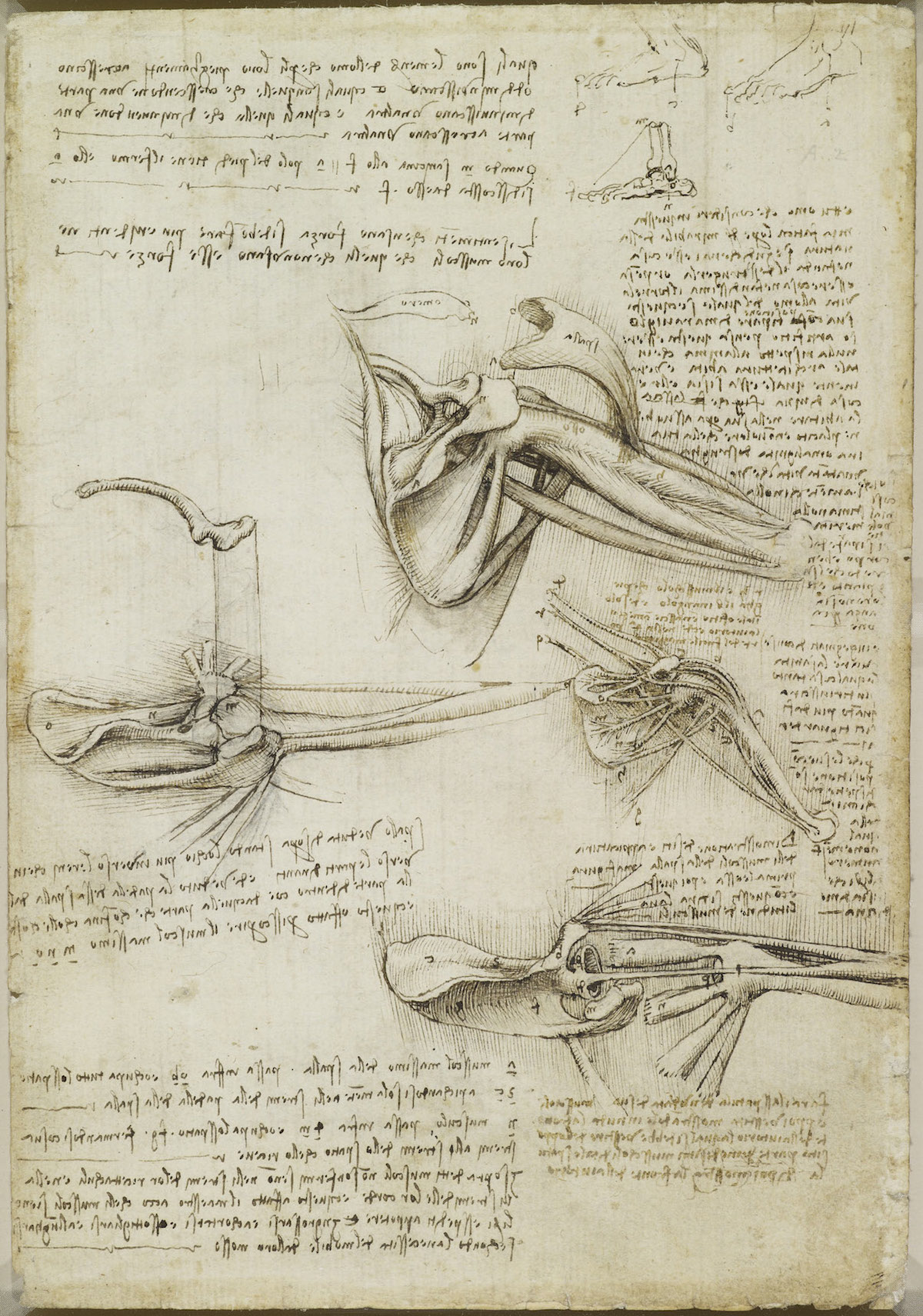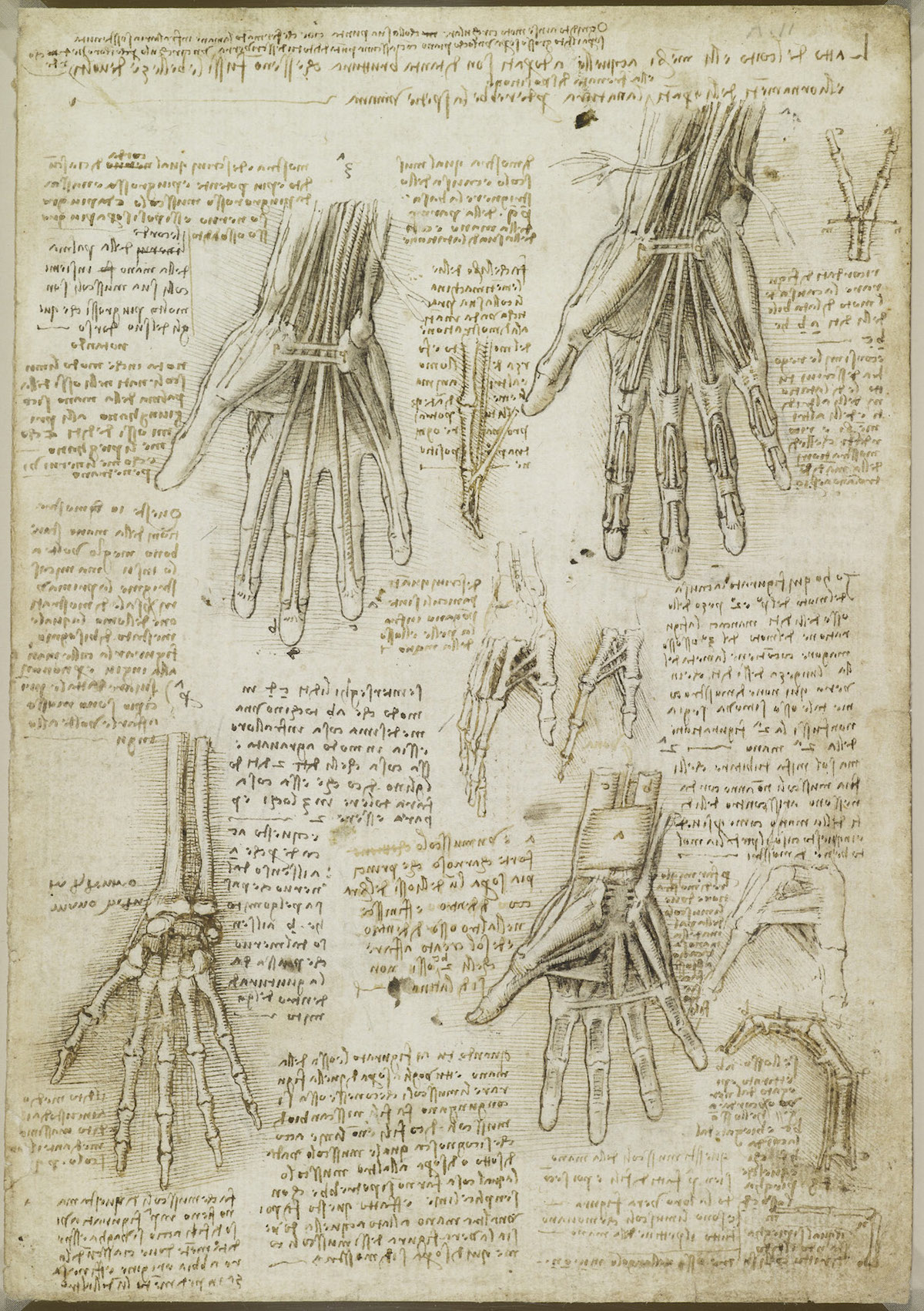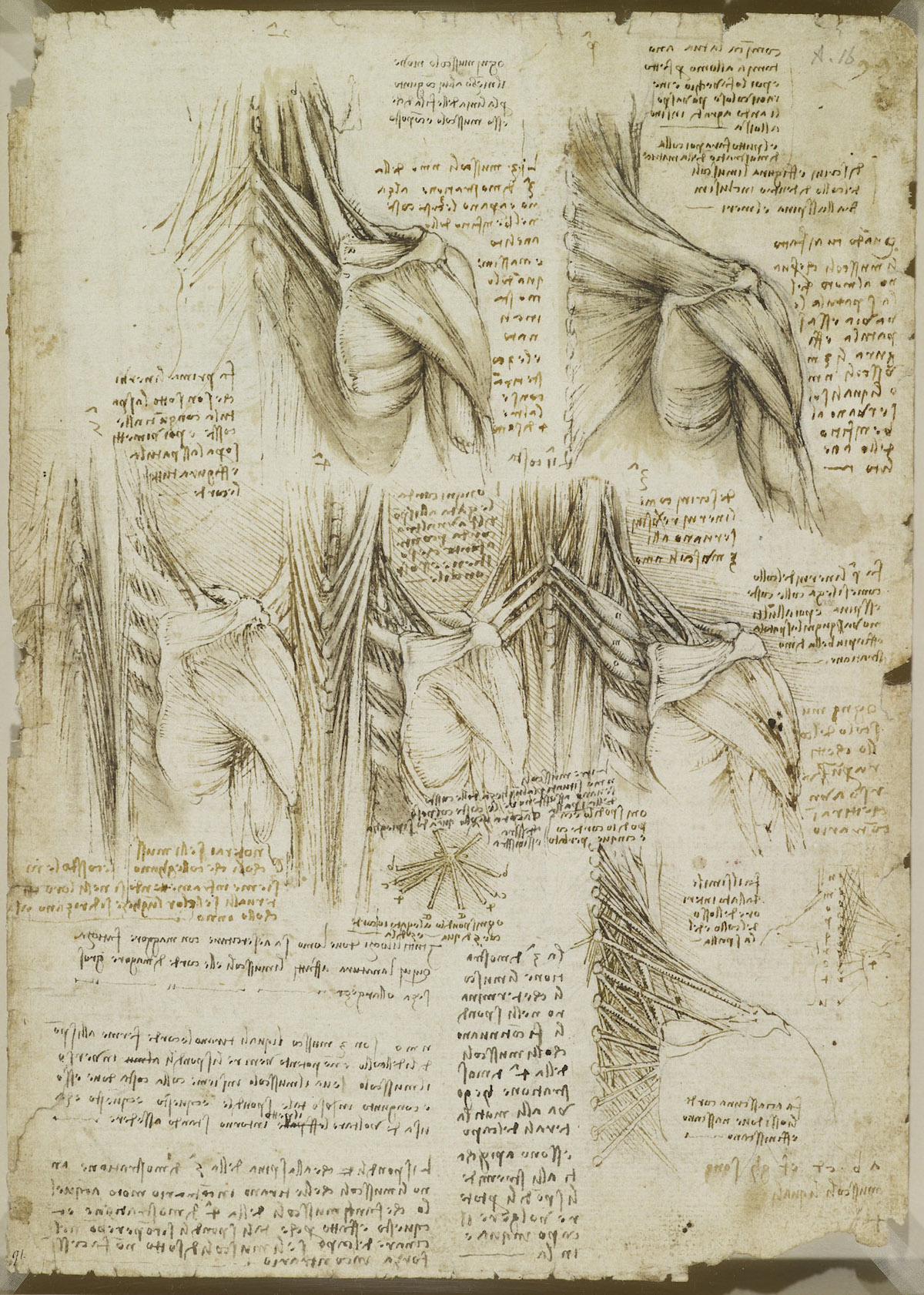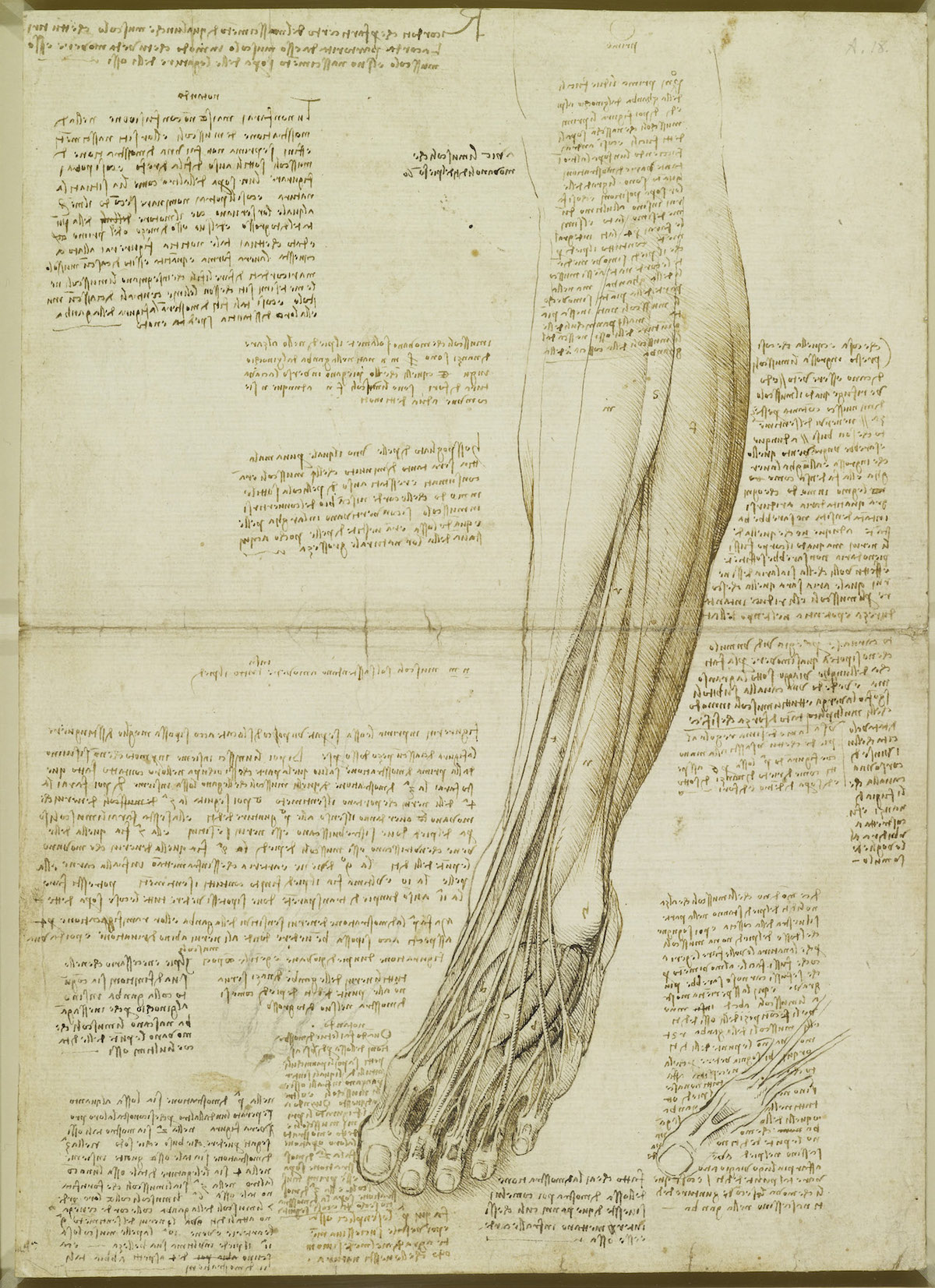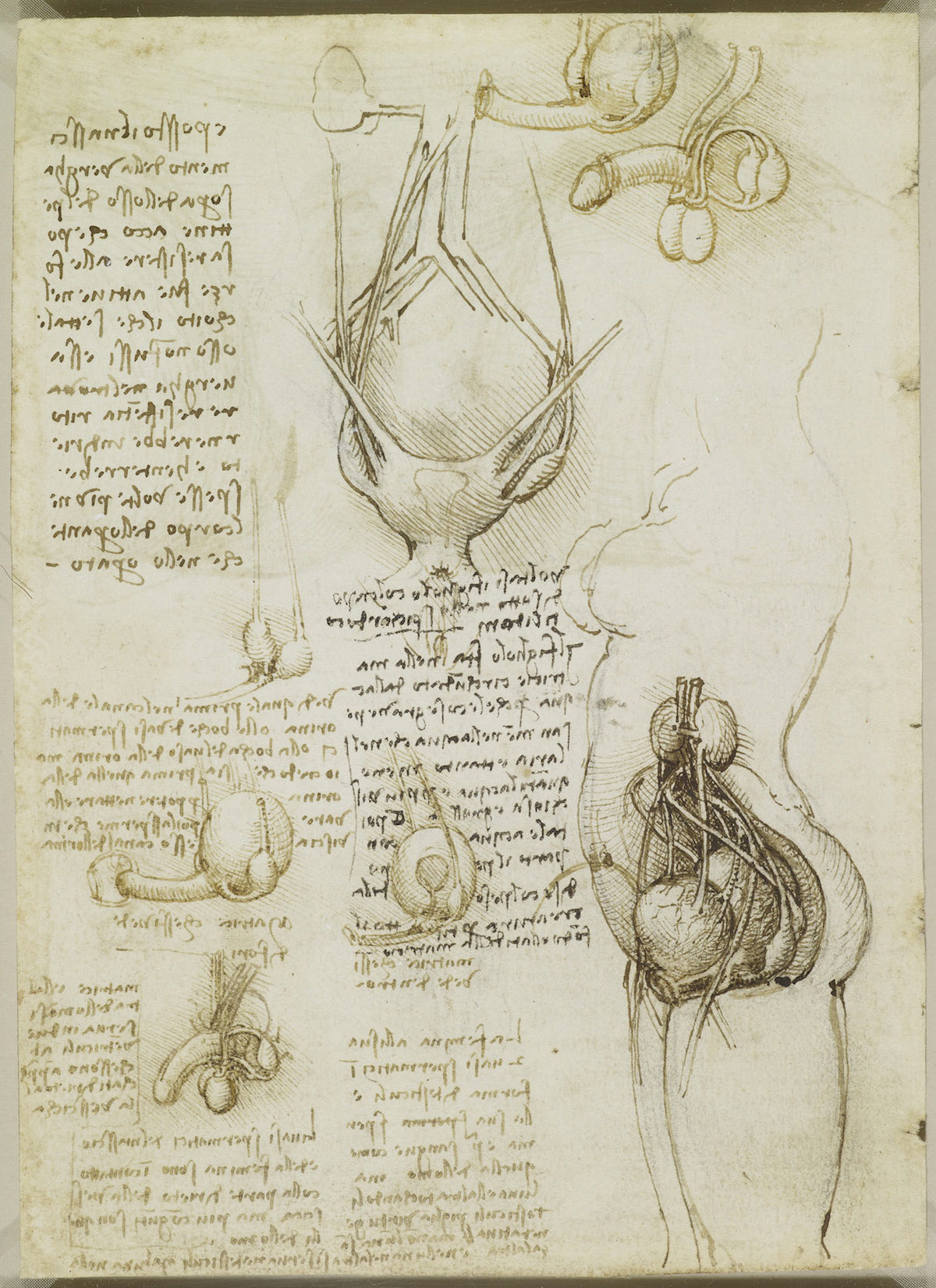 There are almost 600 drawings by Leonardo da Vinci in the Royal Collection. They were originally bound into a single album, which was probably acquired in the 17th century by Charles II.
Via: Buckingham Palace's Royal Collection Trust ;  Leonardo da Vinci: Anatomist by Martin Clayton