"To you whom I may communicate with shortly through the smoke of Deaux-Deaux the rattlesnake whose forked tongue hisses pig Latin in silk and satin da-zaw-ig-day, may the gilded splinters of Auntie Andre spew forth in your path to light and guide your way through the bayous of life."  – Dr John
For prime poetic mumbo-jumbo, look no further than the back cover text of Dr John's debut LP Gris-Gris (1968).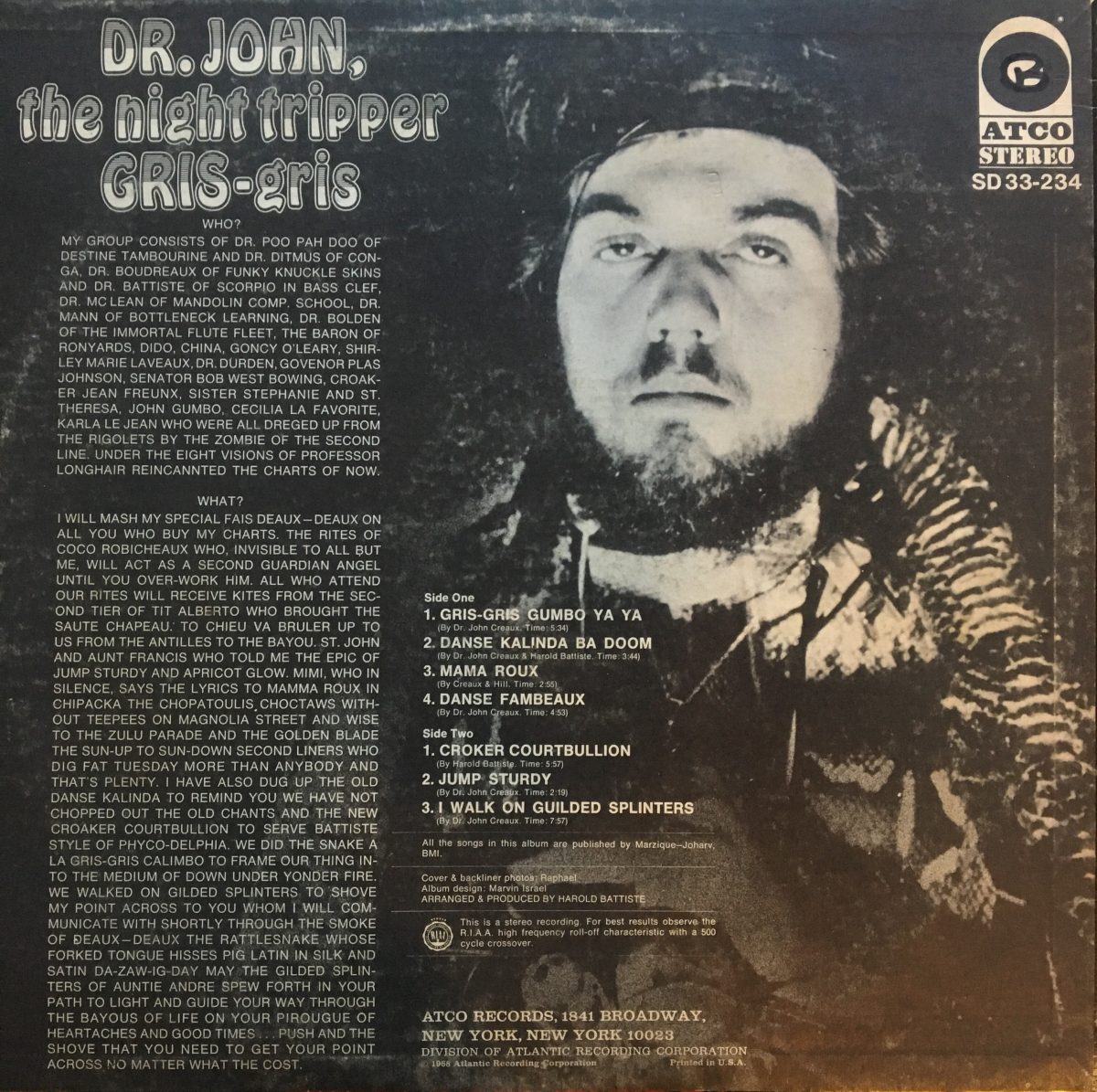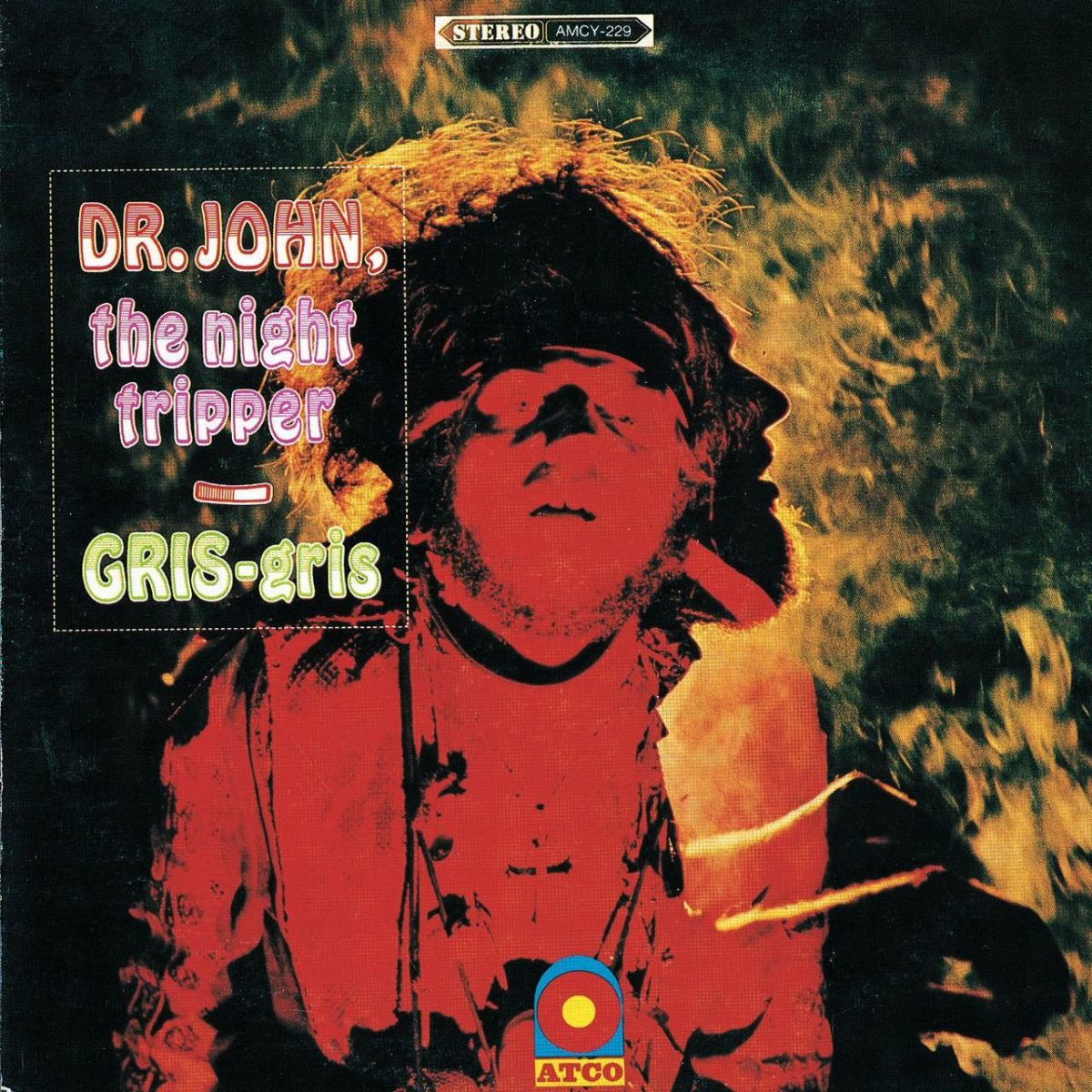 Of course the music is beyond stoned magnificence – Richie Unterberger provides a comprehensive overview of Gris-Gris's genesis and creation here.
Others have been trying to capture the loose-limbed spirit of this melange ever since the release in 1968, not least the Rolling Stones, who reached their highpoint a few years later with the murky Exile On Main Street, featuring, it has been alleged, a few songs bought from Rebennack (who played on the sessions and is credited on Let It Loose) and Tom Waits, who drafted in Gris-Gris' producer Harold Battiste to enhance Blue Valentine and Heartattack & Vine.
Great records, but the downright, authentic otherness of Gris-Gris's hoodoo eluded them, as underlined by these clips from the period:
The sleevenotes match Gris Gris' music for swampy mysticism, bordering on impenetrability to those not versed in Crescent City lore.
Rebannack provides credit where it is due, to fellow musicians such as Battiste ("Dr Battiste of Scorpio in Bass Clef) and saxophonist "Governor" Plas Johnson and cites inspirational figures ("Under the eight visions of Professor Longhair reincantted the charts of now", "Coco Robicheaux who, invisible to all but me, will act as second guardian angel until you over-work him") and the ghosts of New Orleans ("the Chopitoulis Choctaws without teepees on Magnolia Street").
Read Coco Robicheaux's obituary here.
The Tchoupitoulas are mentioned  in this dictionary of Louisiana place-names of  Native American origin.
The vinyl version of Gris-Gris has been reissued; I recommend Rhino's – see here. If you don't already have it, get it.