"The imperfection in how I work is always there for me."
– Anton Corbijn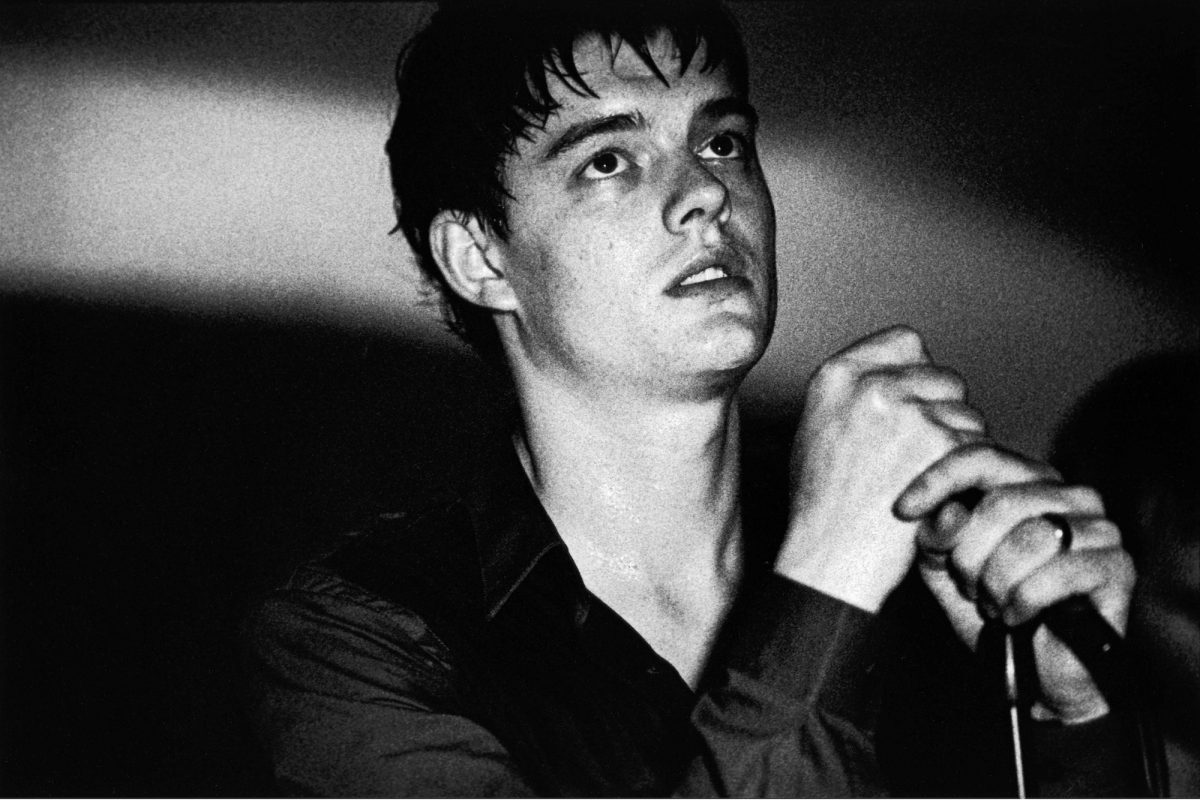 When Anton Corbijn photographs musicians, he usually leaves out the instruments. "I want to photograph them more as people in their own world," he says. The Dutch photographer has done so for over forty years, almost single-handedly creating a public image for bands like Joy Division, Depeche Mode, and U2. "Single-handed" happens to be a perfect description for the way Corbijn works—alone, without assistants, and with a very minimal setup: one or two lenses at most. "I don't use lights," he says. "I don't set up a shot really. I shoot by hand. In a way, it's like documentary photography, but very controlled." He didn't start shooting in color until 1989.
Corbijn draws his minimalist ethos from Brian Eno, who taught him that if you "limit yourself and make that work," as Corbijn says in an interview with the Louisiana Channel, "you become far more inventive." He does not want to be limited in scope, however, or pegged as a "rock photographer" (maybe another reason to leave out the instruments). What Corbijn does is the finest kind of portraiture, capturing the essence of famous people from every creative sphere, in still images, music videos, and films like the Ian Curtis biopic Control and George Cloony-starring The American. He has photographed Amsterdam's strip clubs in a project called "Stripping Girls," shot Clint Eastwood, Stephen Hawking, and the queen of the Netherlands, and is now turning his hand to fashion.
All that said, it's impossible to disassociate Corbijn from his most famous subjects, musicians, whom he says are the easiest to photograph because they're "always themselves." Born in a small village outside Rotterdam in "what is known as the Bible Belt of the Netherlands," Jean-Jacque Naudet writes, Corbijn grew up in a highly religious environment. "His father and many other male members of his family were pastors. Life was strict and simple, on Sunday everybody dressed in black. Religion was omnipresent." He escaped these limited confines when his family moved to "a more urban community" and he started to take pictures of the music scene at 17.
Despite his wide exposure to the world outside the rural village of his birth, Corbijn still credits his religious upbringing as a significant influence on his work. In a new book, MOOD/MODE, released for the occasion of a huge retrospective show in Knokke, he writes, "my Protestant background always marked & influenced my portrait photography. Mankind. Humanity. Empathy…." These ideas, he says, "kept me from doing work that lacked a deeper purpose." Whether or not we associate those words with Protestantism, it's inarguable that Corbijn's work has always had a mystical presence. The austerity and simplicity of his images make them iconic in a distinctly Dutch Protestant way that has had global appeal since he first started photographing for NME and The Face in the 1970s.