Taking its title from a song on hippie outfit Quintessence's debut album, Jo Gannon's documentary Getting It Straight In Notting Hill Gate captures the social churn in the west London neighbourhood at the start of the 70s.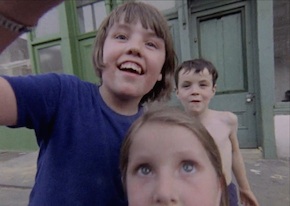 Gannon, who had operated the lights for performances by Pink Floyd and Quintessence, examines Notting Hill from the point of view of a counterculture insider.
While his focus is on such London underground bastions as drug advice centre Release, All Saints church hall and the Notting Hill Adventure Playground (which was started by locals in the late 50s who occupied waste ground in Telford Road), as well as the local artistic scenes, Gannon does not flinch from charging the area's police force with heightening racial tensions.
That aside, and given what was already known about the urban blight across America and in other parts of the UK, Gannon declares Notting Hill as "probably the world's most integrated ghetto", pointing out that there had been no widespread outbreaks of racial violence there since the 50s.  That, of course, was all about to change as the 70s progressed.
The film also features Quintessence jamming at All Saints' hall; they had previously rehearsed in the basement of 307 Portobello Road, which housed Barney Bubbles' design studio Teenburger.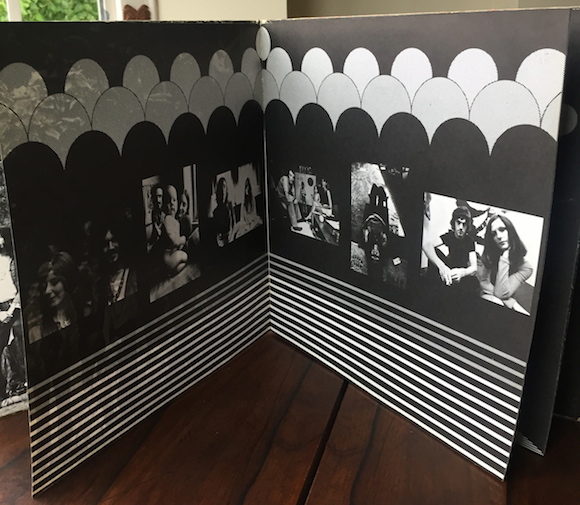 Bubbles began his illustrious career in designing for music with Quintessence's debut LP In Blissful Company. His contribution, with Teenburger partner John Muggeridge,  was the gatefold's die-cut monochrome booklet containing band member photographs, lyrics and credits.
Watch Getting It Straight In Notting Hill Gate on BFIPlayer here.