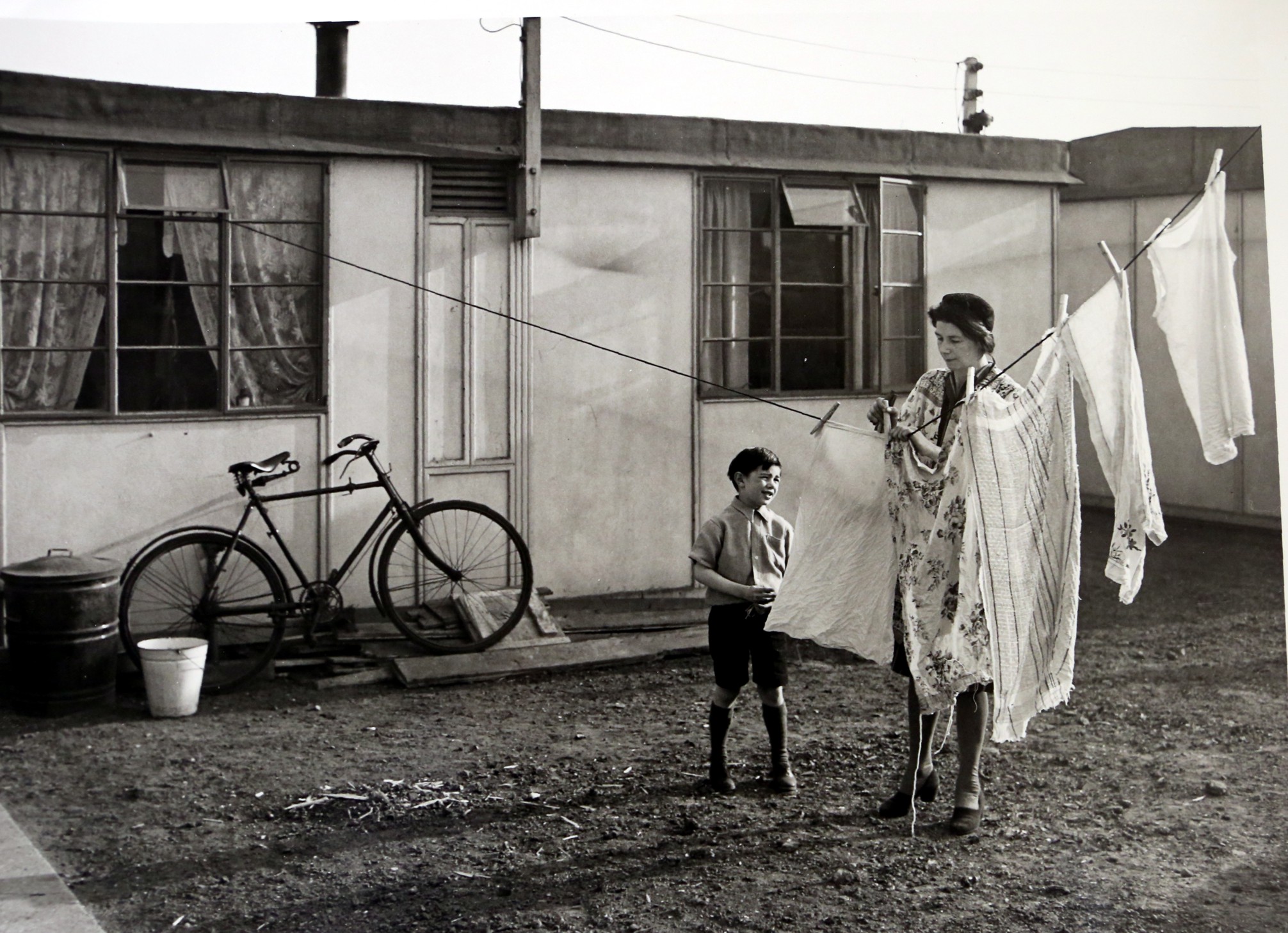 My passion or rather obsession for prefabs happened by accident very soon after I arrived in London in 2001. As a photographer, I have always been interested in photographing communities and people in different sorts of habitats. I had started a long term project on Gypsies and was spending a lot of time on Travellers' sites. A friend of mine told me there were some kind of mobile homes near where she lived in Peckham. "You should go and have a look", she said. And that's what I did. I immediately recognised the little bungalow was a post-war prefab – we also had loads in Normandy where I come from. I was surprised it was still up, lived in and looked after. I knocked on the door. An old man opened it. With the thickest French accent, I told him I was interested in his house. Could he give me a bit of a background? He spotted the accent and asked where I was coming from in France. I replied, he smiled. He was a D-Day veteran. I was invited in and bombarded with prefab information, tea and biscuits.
That's how I discovered the Temporary Housing Programme and how the war government had decided as early as 1942 to use prefabs as a solution to house servicemen and people who had been bombed out after the war. More than 156,000 were erected all over the UK in 1946. Supposed to last 10 to 15 years, a few thousand are still up and very much loved by their residents seventy years later.
After my first prefab visit, I quickly understood I had discovered a national treasure, nobody seemed to really care about. The last prefabs were being demolished and nothing was done to record the residents' memories and photograph the buildings. So as no-one was doing it, I went on a systematic mission of photographing all the ones I could find.
When residents were happy to let me in, I would photograph them inside their homes and record their memories. That's how I became a prefab anorak. I really loved the buildings – their design, the fact they were detached and surrounded by large gardens, their modernism (they were all mod cons, with constant hot water, fitted and equipped kitchen, inside toilets), and the sense of community they helped create. My love for prefabs has never stopped since and from amateur enthusiast, I became an expert.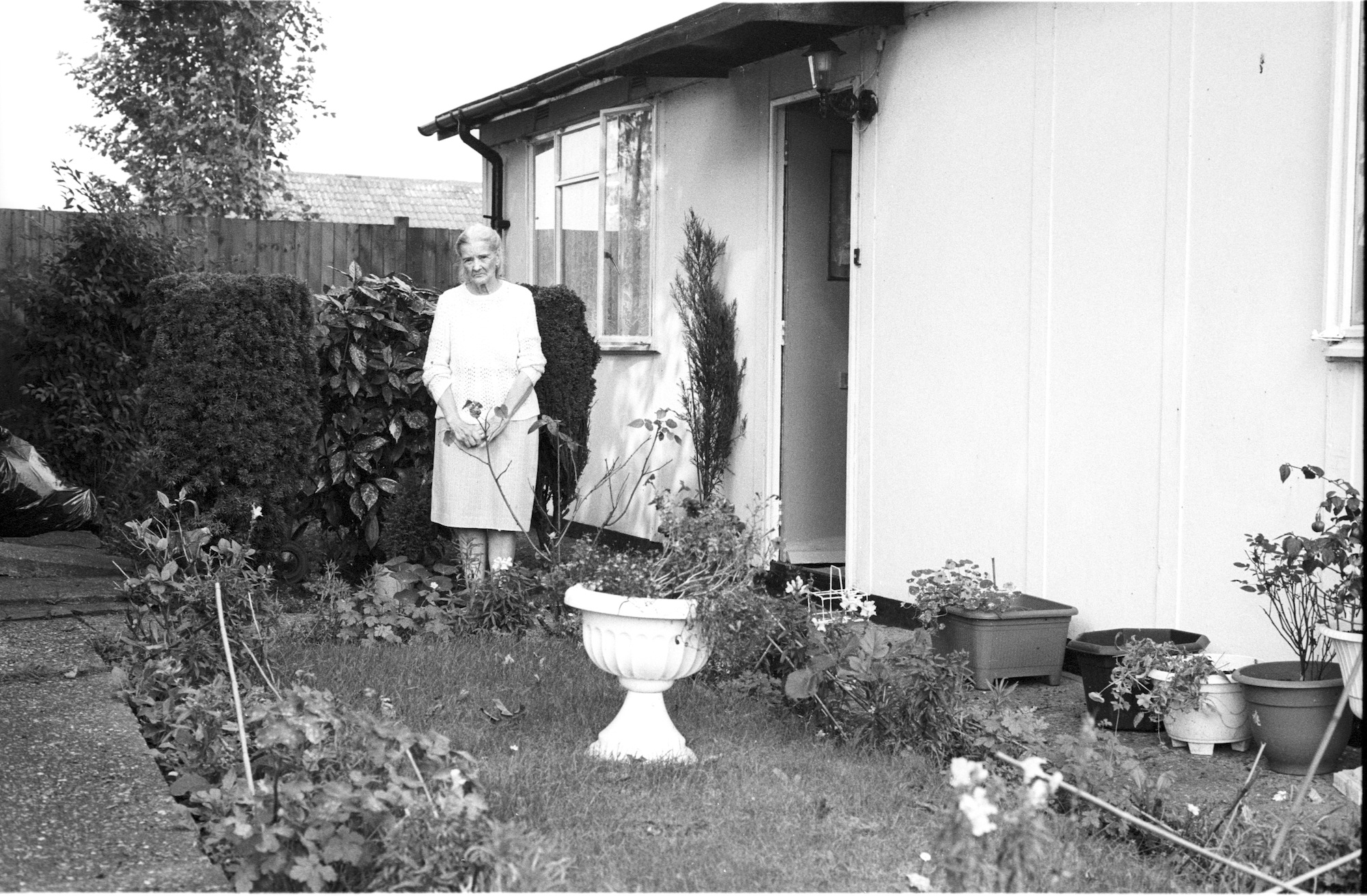 Thousands of post-war prefabs are still being lived in and cherished by their tenants or owners all over the UK. I love prefabs. Some people will think living in a prefab is like living in a box. Yes, it might sound or even look a bit like that but what a lovely, sophisticated box! I am talking about post-war prefabs, erected in a hurry just after the war when Britain was suffering an unprecedented housing shortage. More than 150 000 of these prefabricated houses were erected all over the UK mainly in small estates. They were luxury to most of the residents who mainly were service men coming back from the war and reuniting with their family. Their prefab became their castle with all mod cons and even more than any working class could hope for at the time: hot water, toilets inside, a fitted kitchen with a gas fridge and a garden all around the house. Part of the temporary housing programme, they were not supposed to last over a decade. Yet, over 70 years later, a few thousand are still standing and very much loved.
After much coverage in the press and magazines, publication of my book Prefab Homes, and a solo show at Photofusion in 2013, I started to organise prefab tours in South London and created a museum dedicated to prefabs, The Prefab Museum, which aims to celebrate prefab life and build a unique national archive dedicated to prefabs.
For the last 15 years, I have been travelling all over the UK to document prefab life: I took pictures of prefabs' residents in Wales, North Derbyshire, Suffolk, Scotland, Birmingham in the West Midlands and even in the Outer Hebrides! Each travel is a new prefab adventure full of rich encounters. The stories prefab residents tirelessly repeat the same love and attachment for their "little castle".