For me, the most interesting old photographs are the ones depicting normal day-to-day, mundane activities.  I don't care as much about the historic events and grand celebrations – just show me women shopping and I'm content.  Why? Because it's a more accurate glimpse into the what life was like, and it's something that we can all relate to (and thereby contrast to our current day).  So, let's have a look at some women and girls at the clothes racks in the late-1960s through the 1970s, shall we?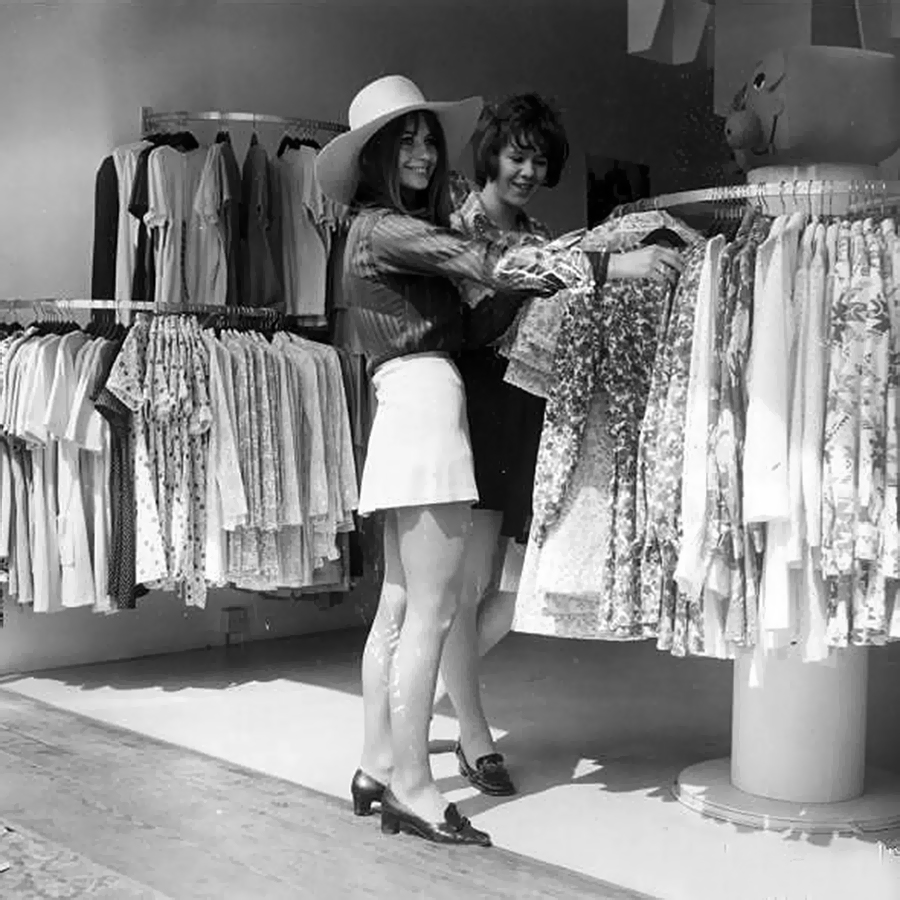 (1) I hate clothes shopping, but would love to go back in time to visit a mod swingin' sixties boutique.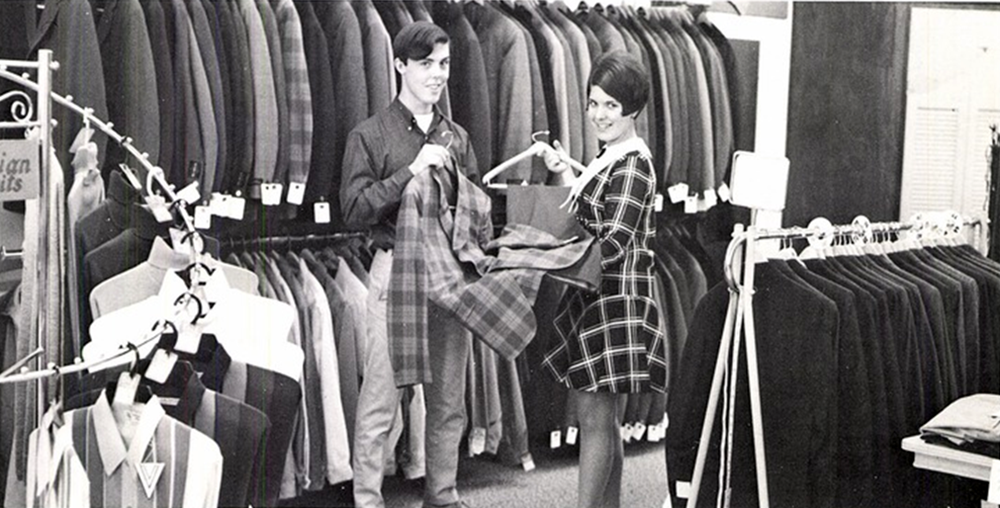 (2) Clearly she's partial to checkered patterns  – but he needs to stay strong and resist.  In a few short years, those plaid blazers are going to be accursed by all mankind.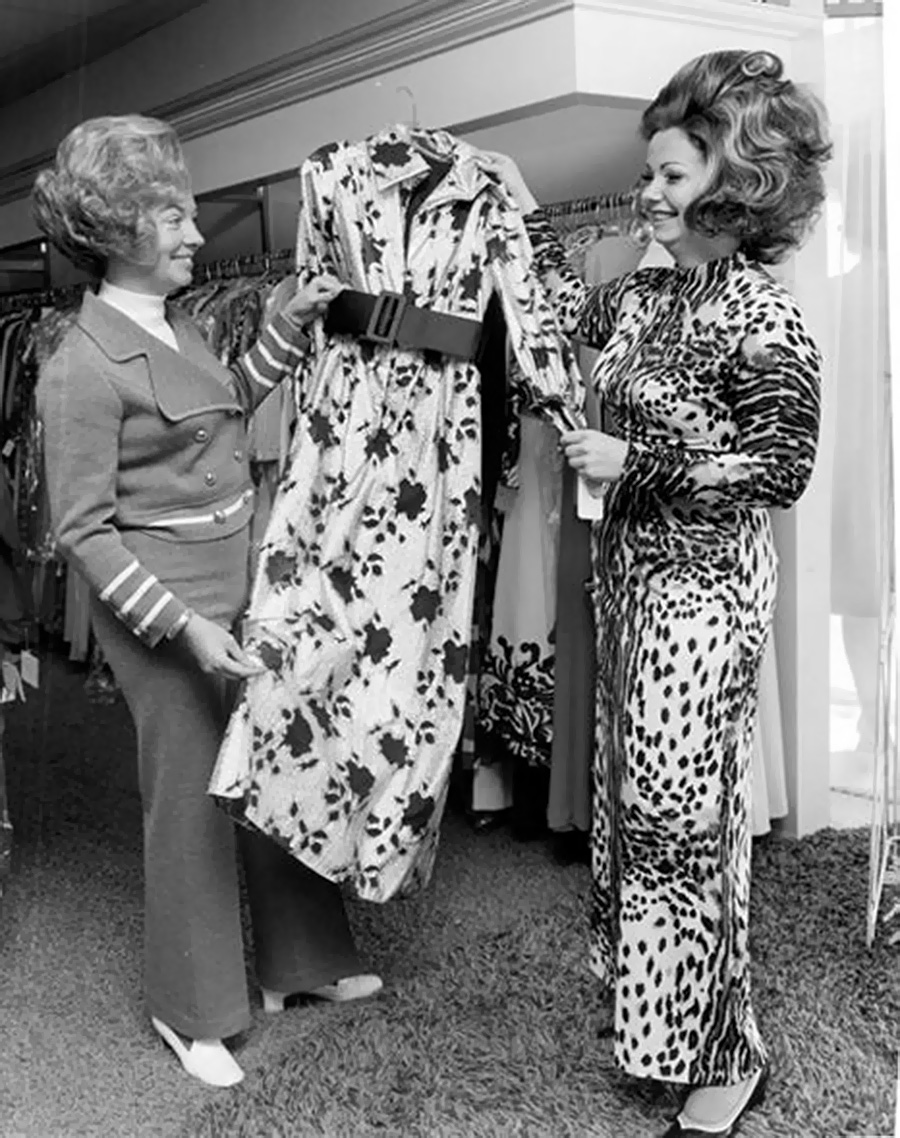 (3) The shag carpet, the animal print dress, and the big, big, big hair… you're not in 2017 anymore, folks!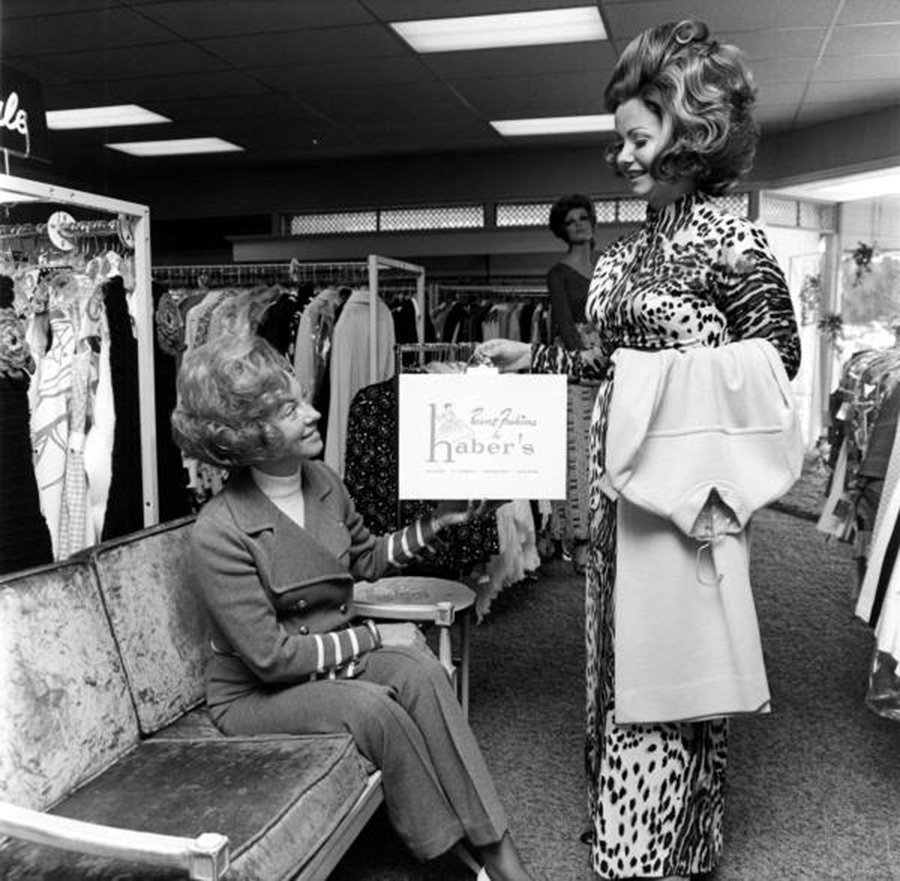 (4) Meanwhile, the husbands are at work, busy slamming back bourbon, chain smoking Marlboro Reds, and sexually harassing their secretaries.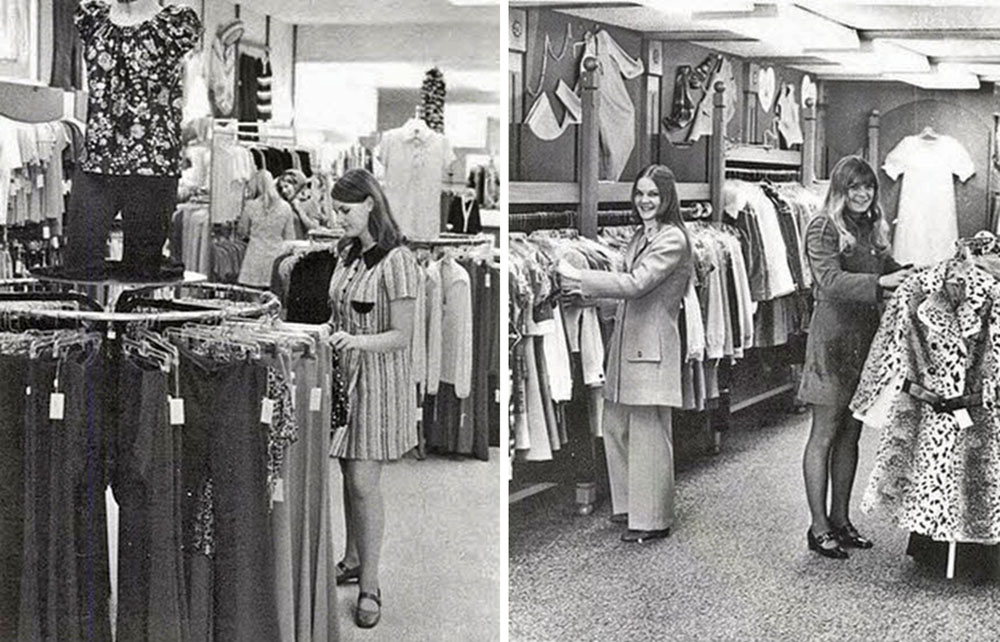 (5) – (6)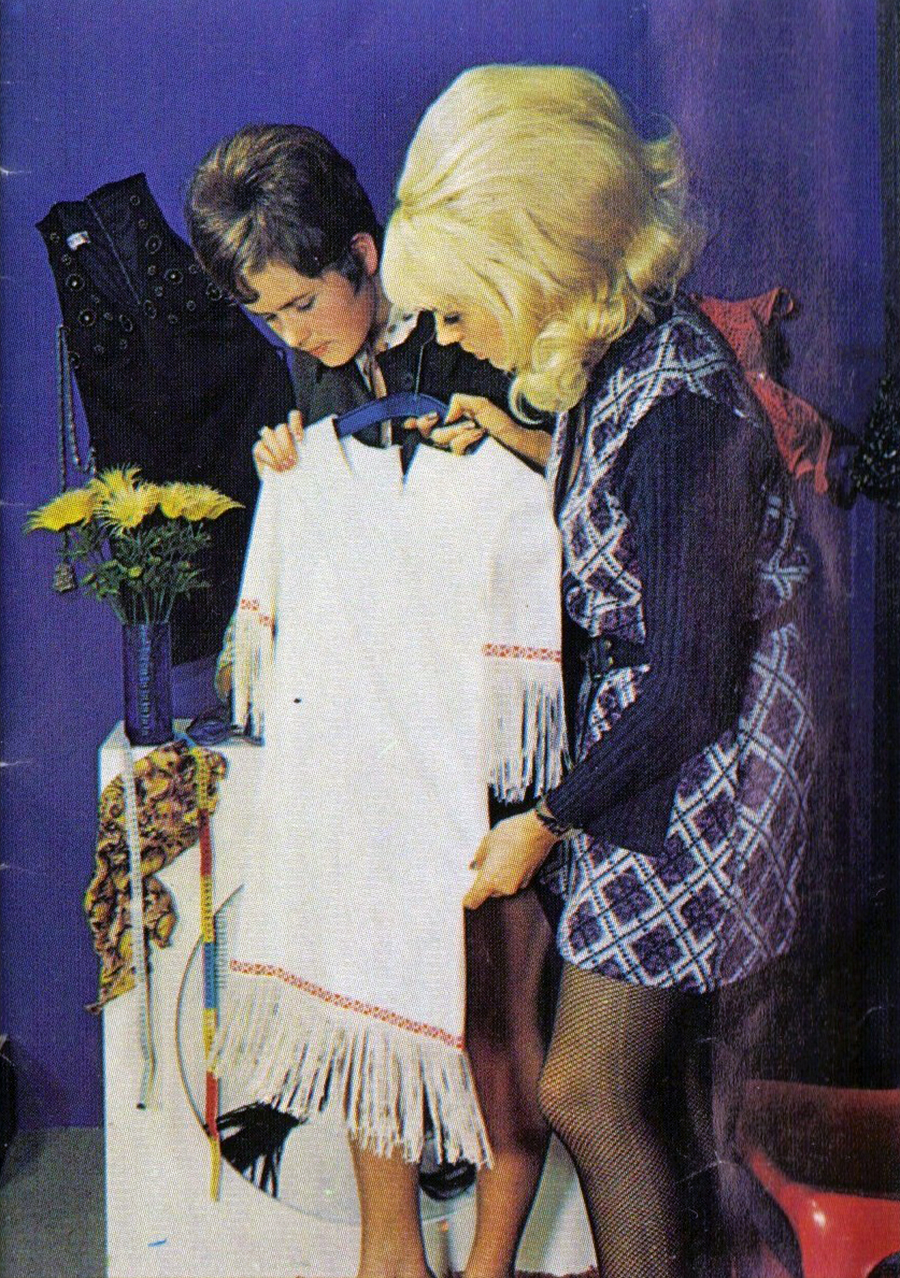 (7) These gals are serious about their clothes shopping – their laser focus is impressive.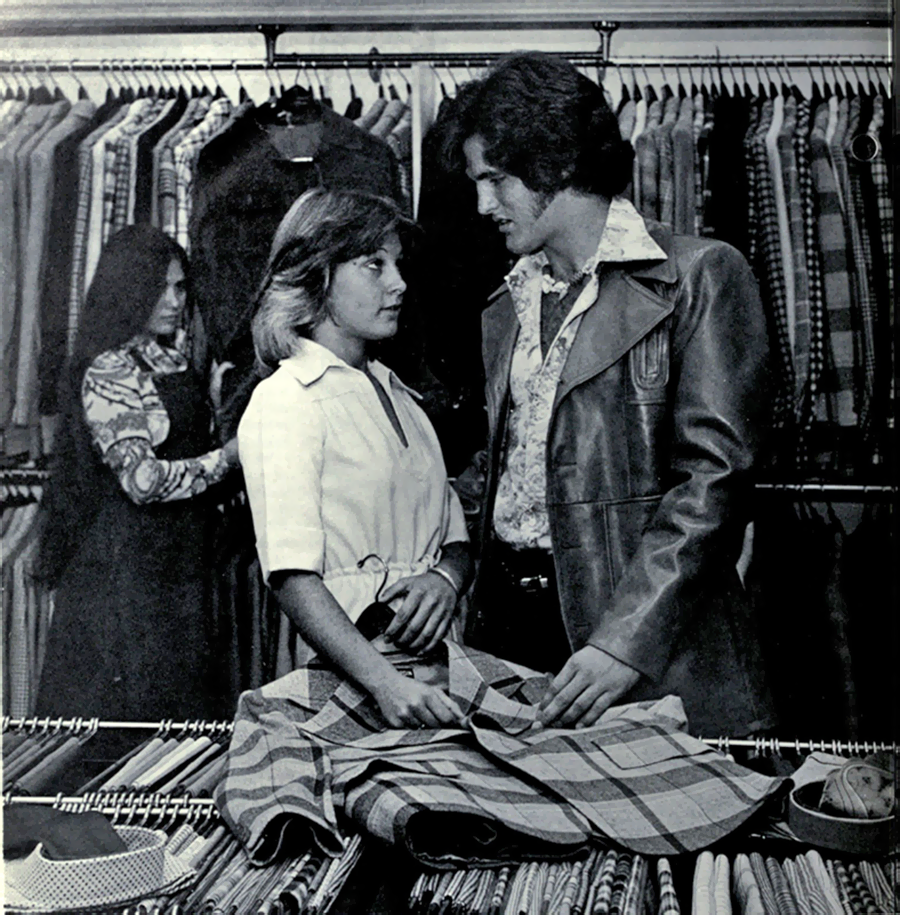 (8) She's showing him the newest menswear, and he is clearly delivering his best pickup lines.  Maybe we should give these two some space.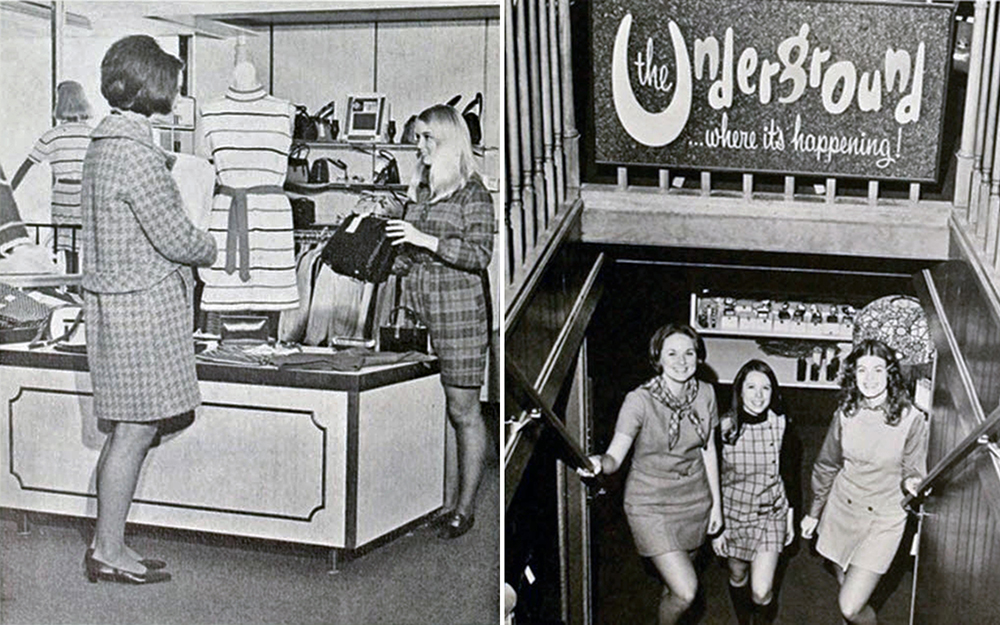 (9) – (10)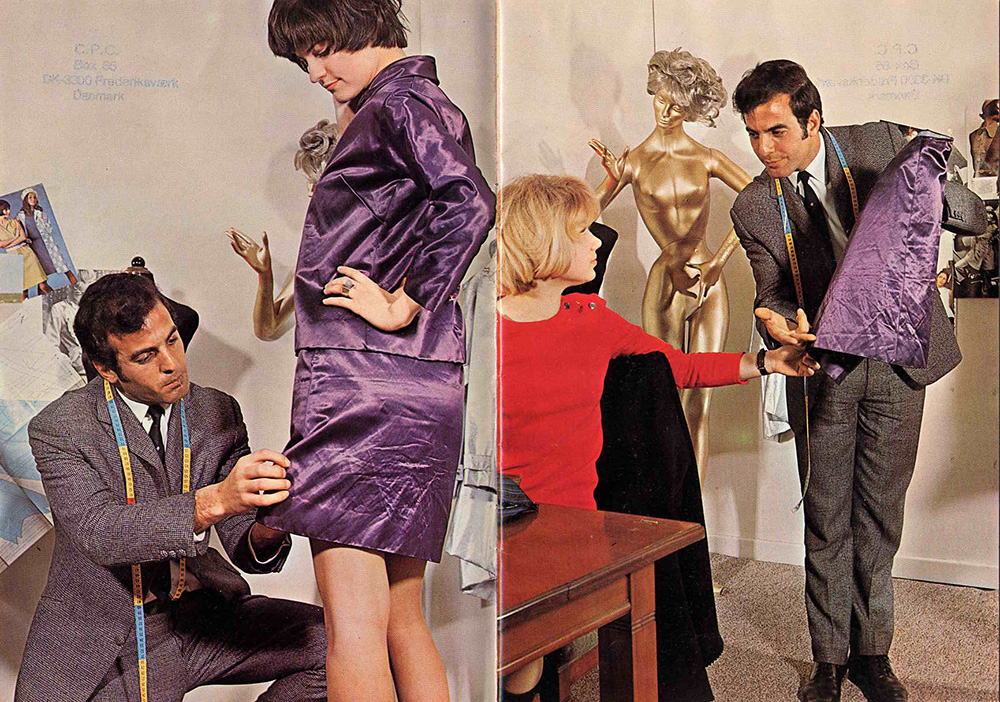 (11) For those old enough to remember – you'll recall how, when shopping for suits or dresses, your friendly neighborhood salesperson was attentive to your every need, making sure you were tailored to just the right size.  Nowadays, you only get that treatment in the upscale shops. (sigh)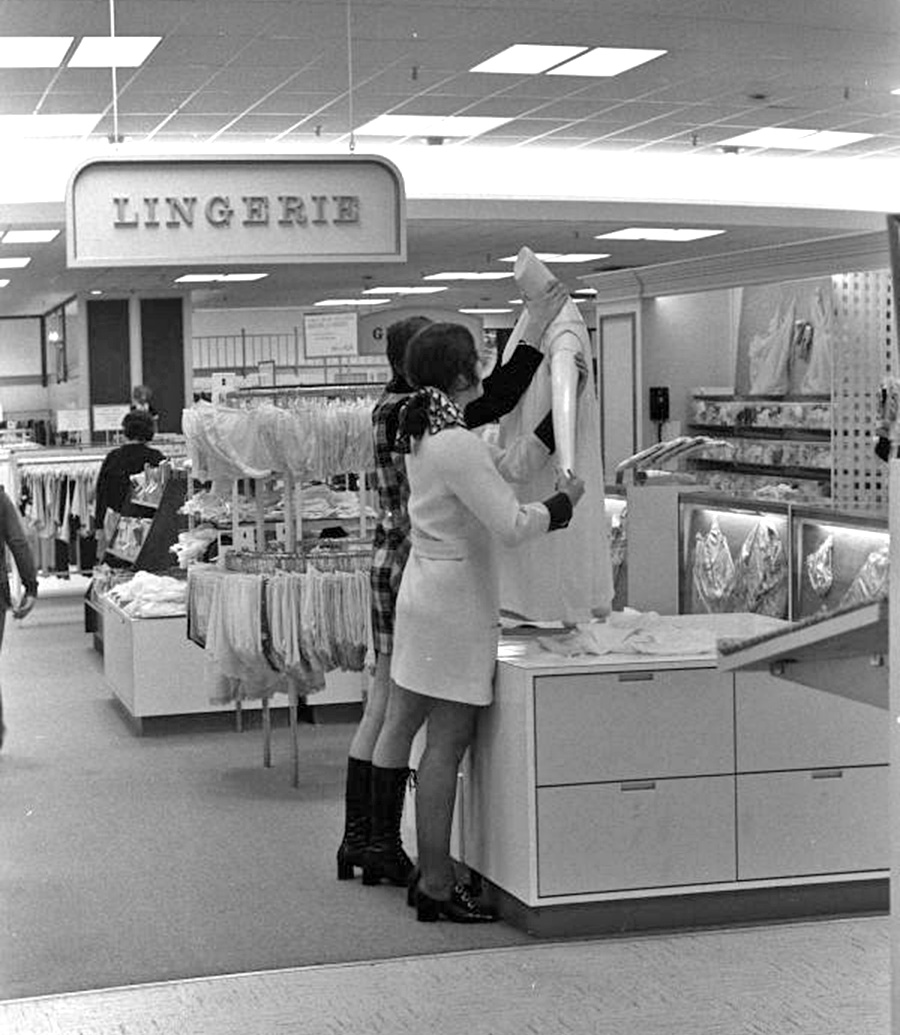 (12) Mannequin assembly – I told you these would be some mundane photos, but aren't they lovely?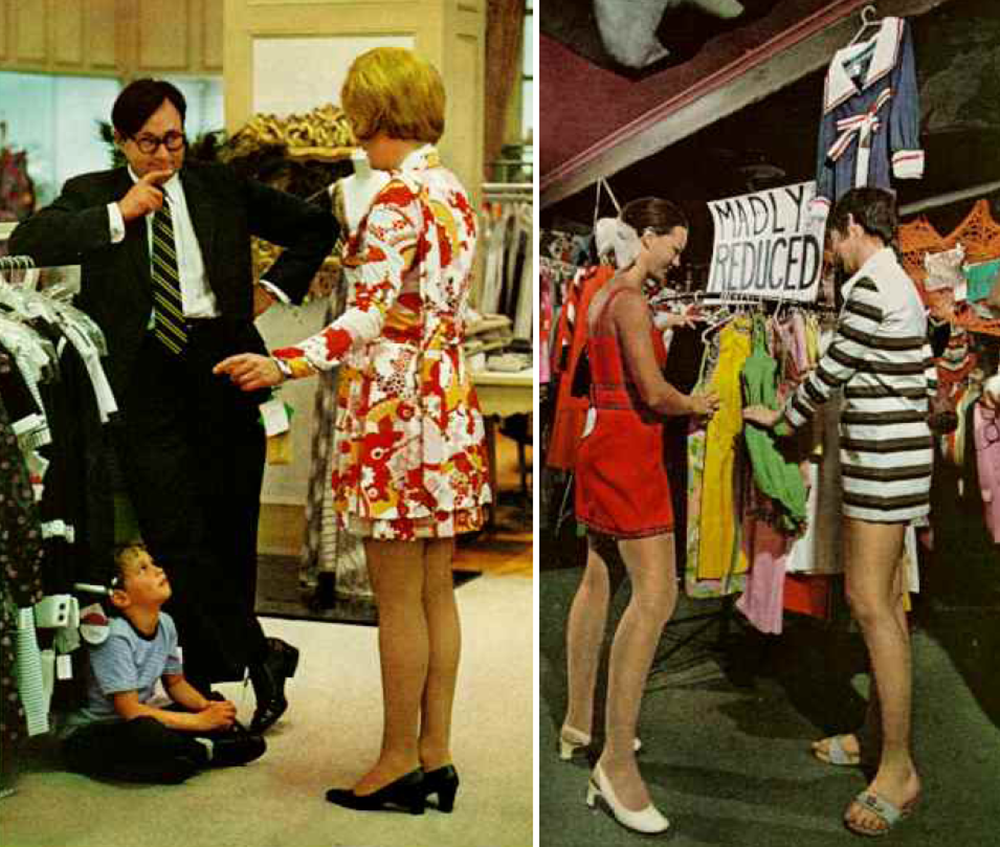 (13) This one photograph sums up my entire childhood nicely.  Always stuck with my mother shopping, bored to the brink of insanity.
(14) "Madly Reduced!"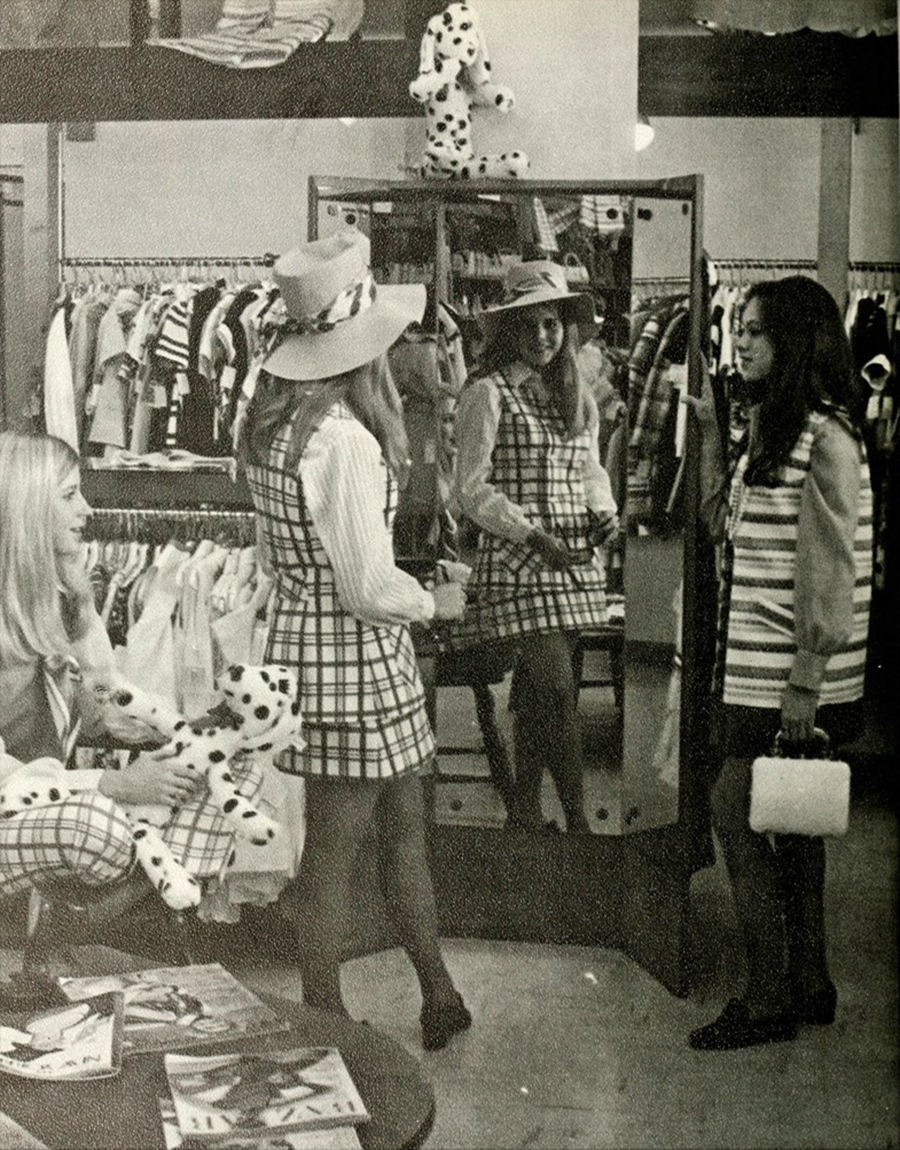 (15) My advice: Keep the dress, lose the hat.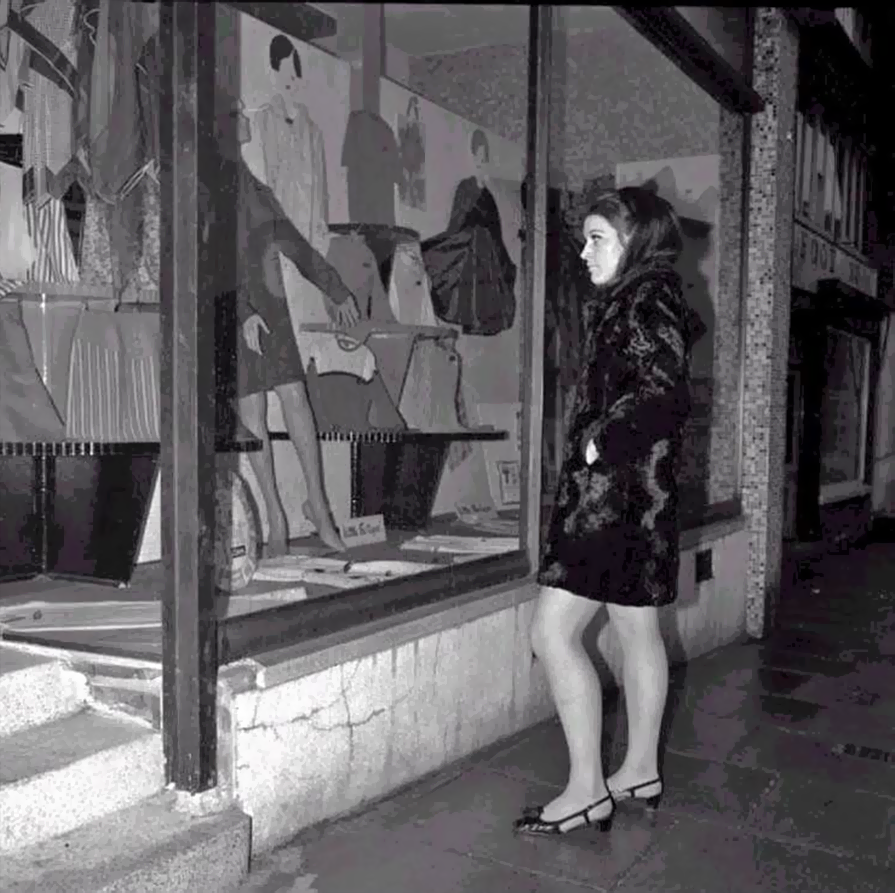 (16) Back in the days before credit cards, if it was out of your budget, you could put it on layaway or… just look and dream.
(17) – (18)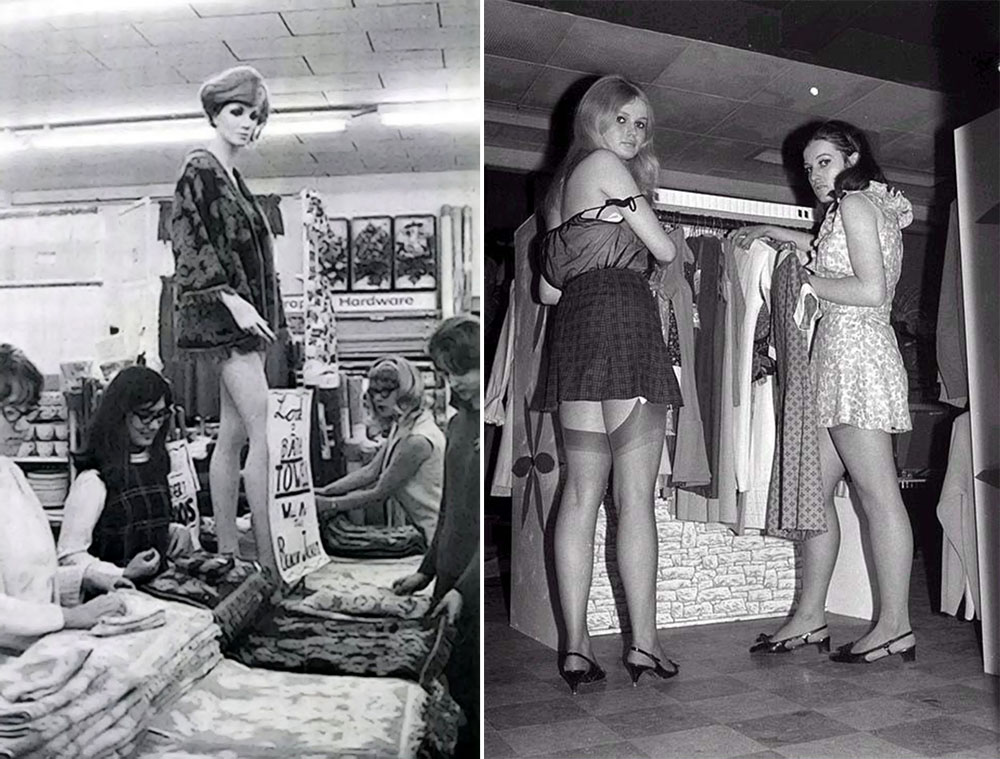 (19) The glee on these girls' faces, just shopping for bath towels and bath robes… incomprehensible to most males.
(20) Do you get the impression the photographer should have maybe knocked first?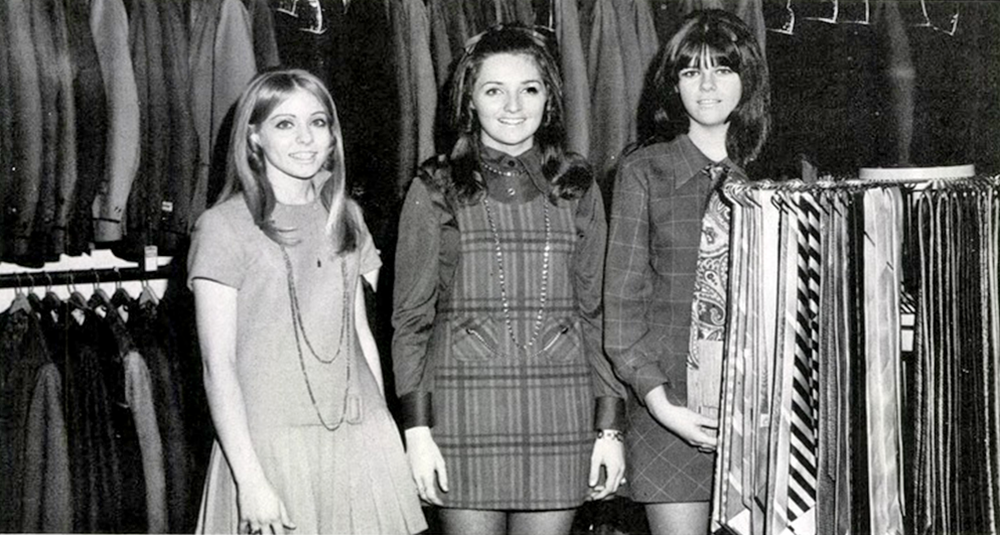 (21) "Can we interest you in a wide paisley tie?"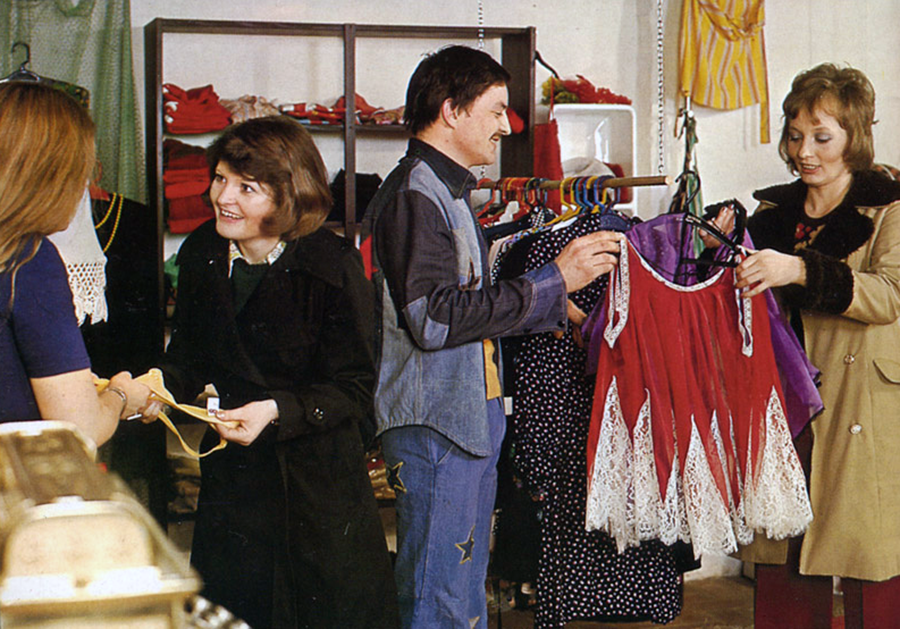 (22) Given that he's wearing a pair of jeans bedazzled with big stars, I'm not so sure I'd trust his fashion recommendations.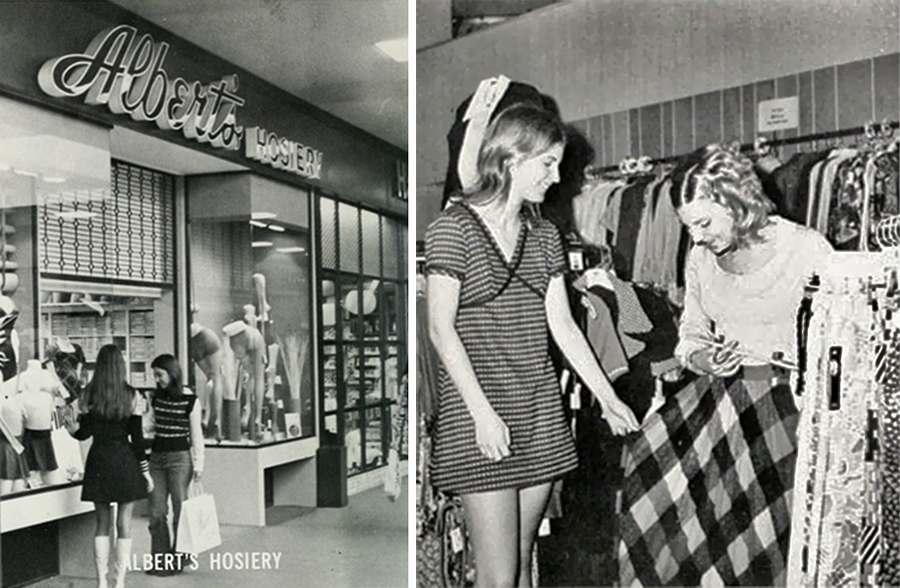 (23) Sometime in the 1980s, hosiery went "out" in the U.S.; men are still patiently awaiting its return.
(24)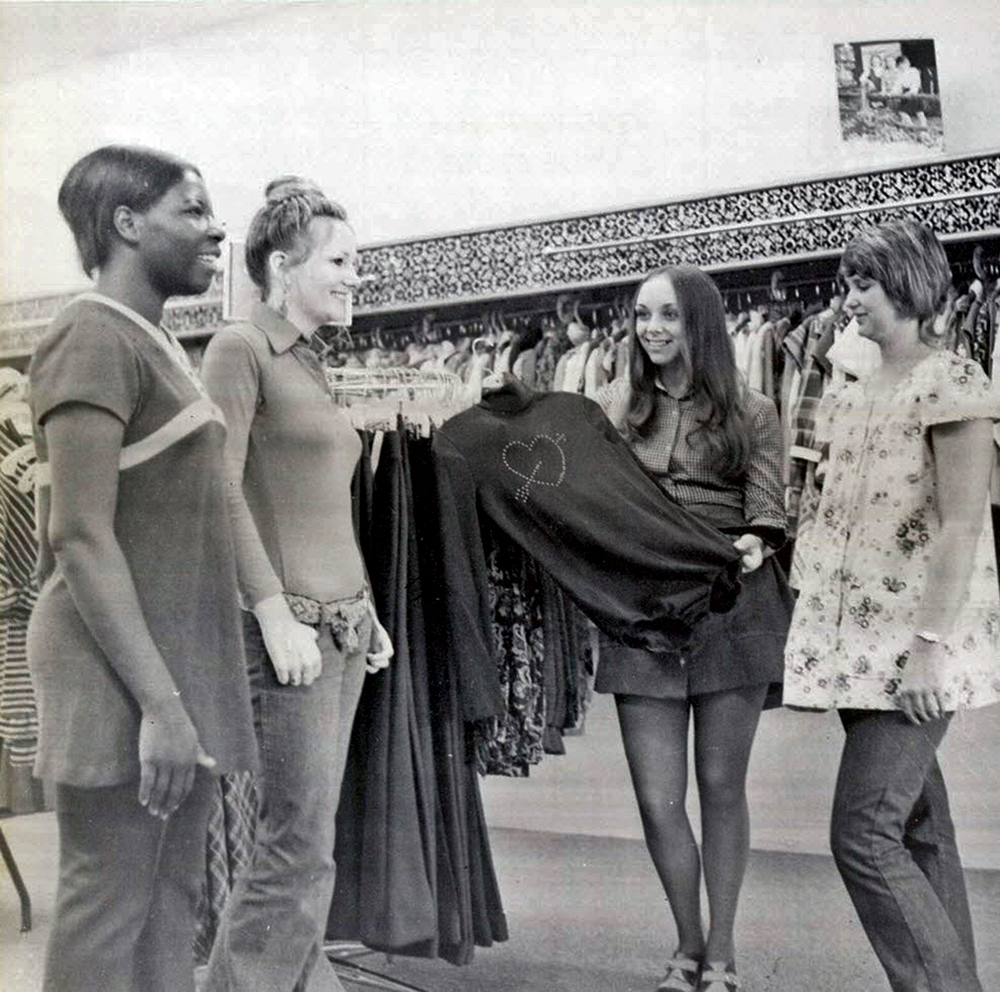 (25)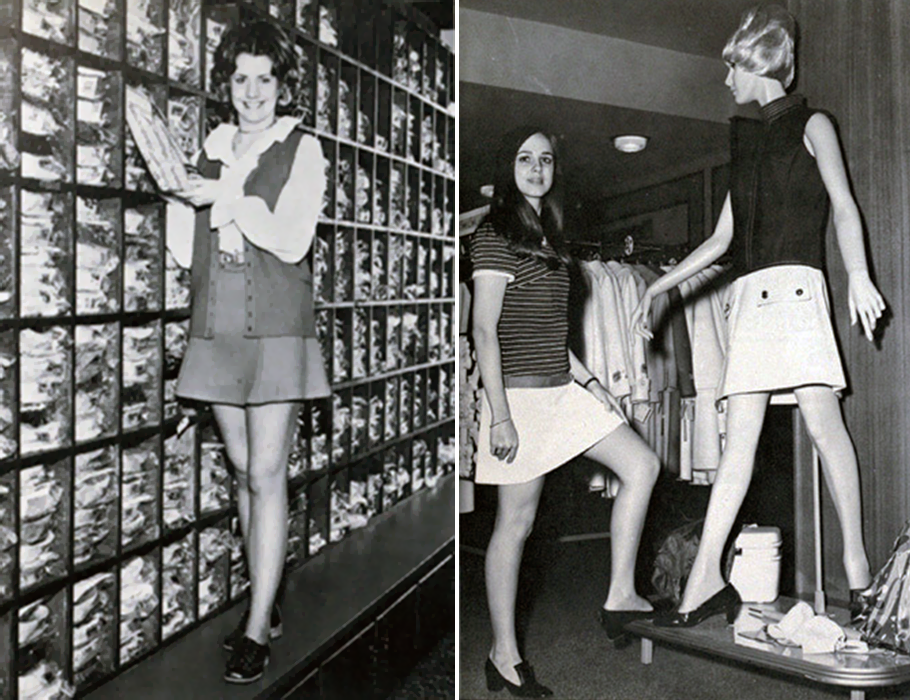 (26) She's positively giddy being amongst so many button-down shirts.
(27) It's as if the mannequin is pointing at her foot, signalling to kindly step the f**k off the pedestal.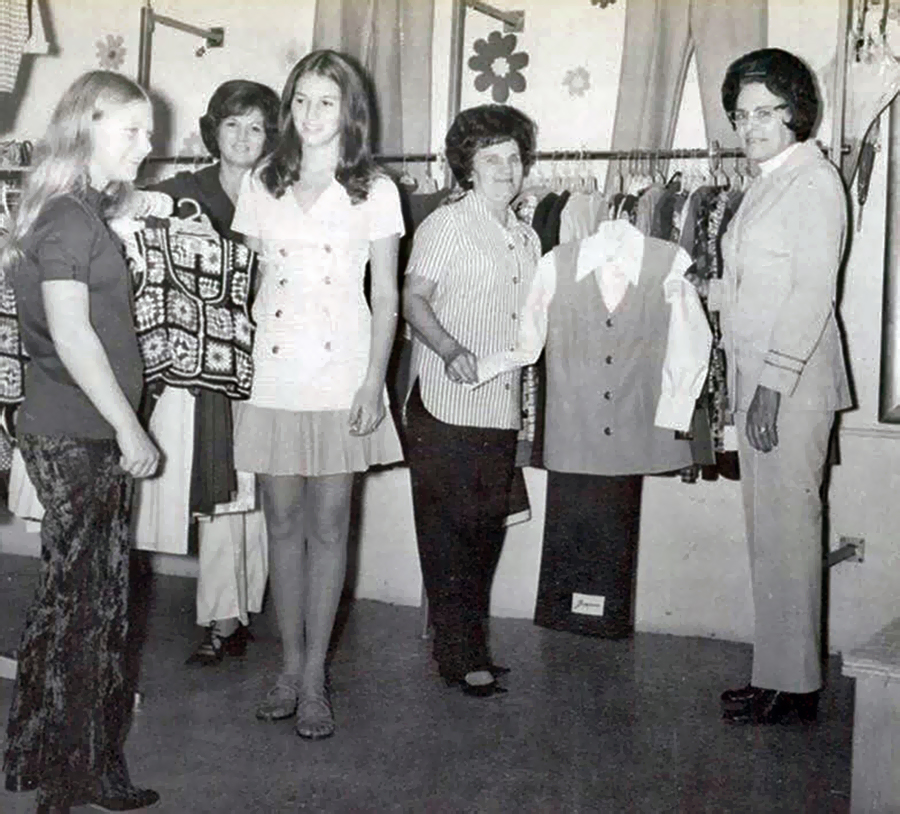 (28) The crushed velvet bell-bottoms, the crochet tank-top vest, the Rickie Tickie Stickies – it's almost too much 70s for a single photo!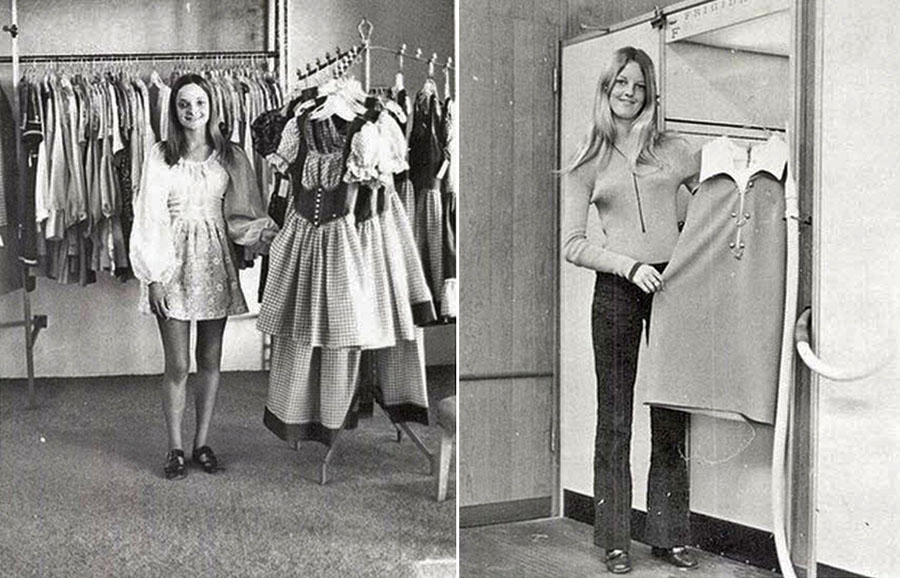 (29) – (30)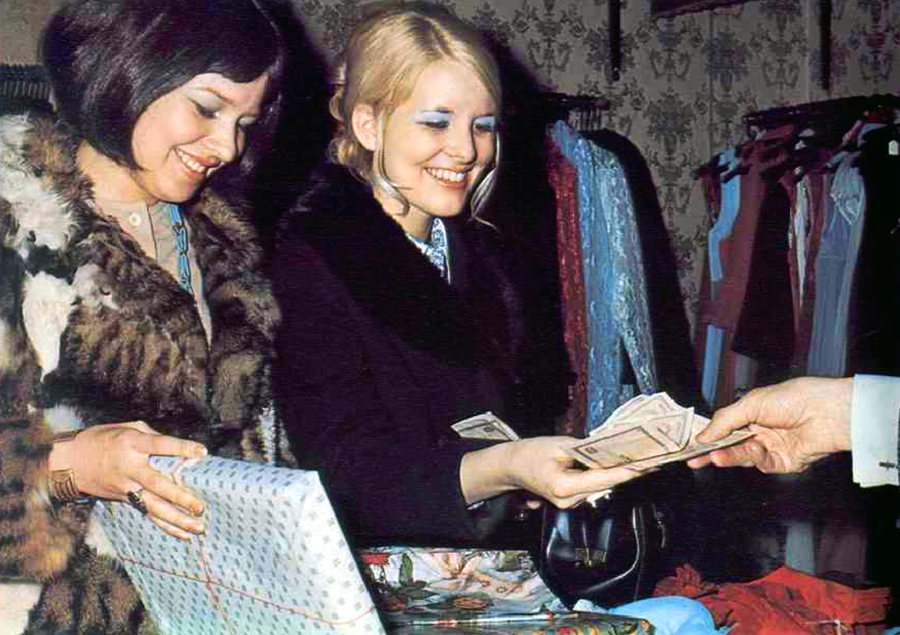 (31) I hope whatever dress she's purchasing helps to distract from that eye shadow.  That's some loud blue!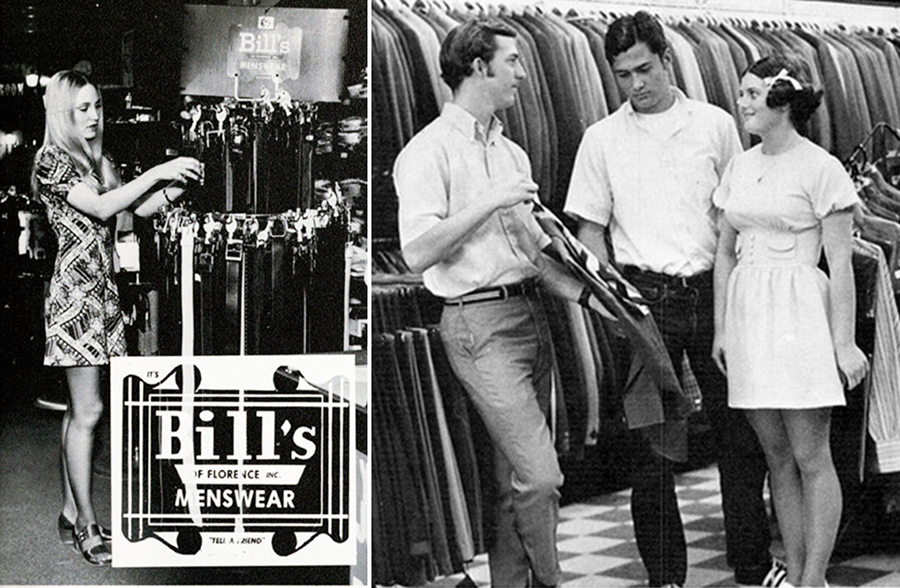 (32) Some women can make even belt shopping look sexy (insert wolf whistle)
(33) Do you get the feeling the mousy girl has a major-league crush on the boy to her right? He's somehow oblivious.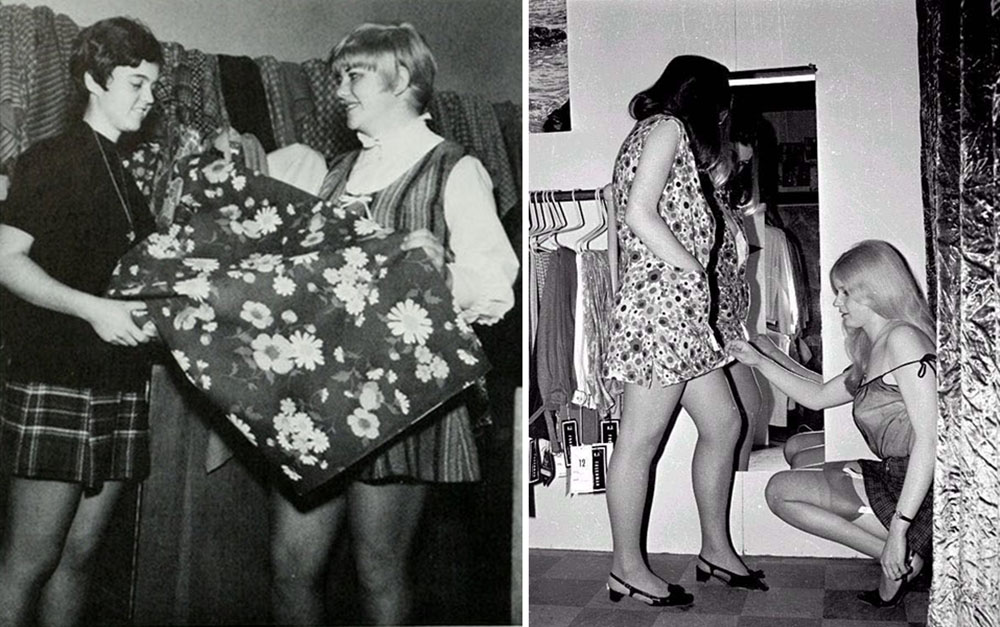 (34) – (35)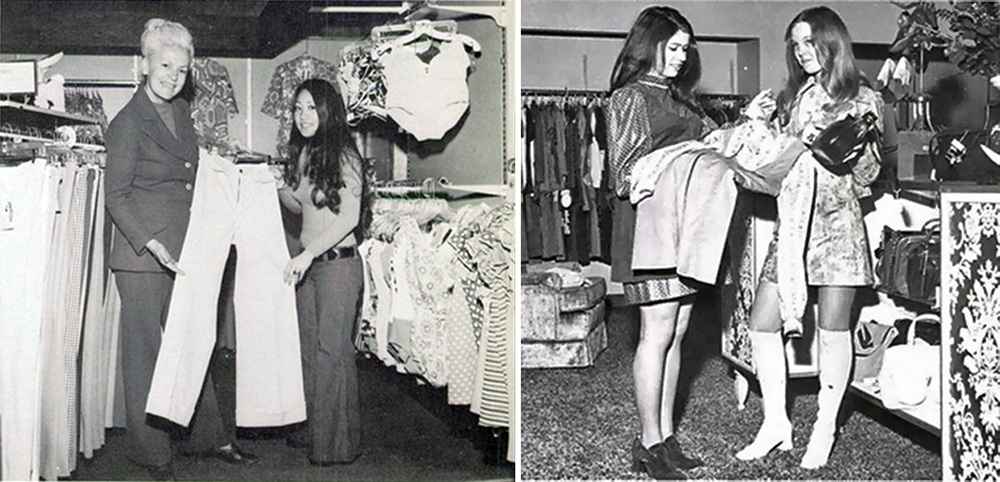 (36) Suffice it to say, "skinny jeans" were not "in" in the 1970s.
(37) Pretty much any mini-dress is going to look dynamite with those white go-go boots, so pick whatever you like.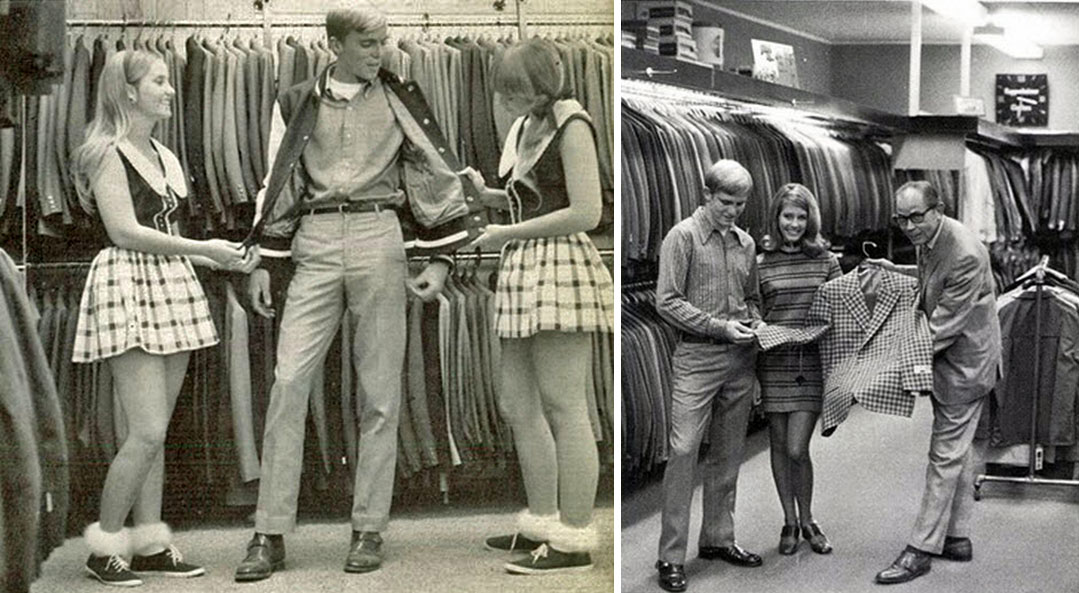 (38) Tw0 cheerleaders tugging at his jacket to get him to try on a blazer.  What they don't realize is that once his letterman jacket comes off, his stud factor goes way down.  Resist!
(39) Once upon a time, mom-and-pop menswear shops were on every Main Street in the country.  I'm sure the owners intended to pass the businesses down to their kids – little realizing the end of the independent men's store was nigh.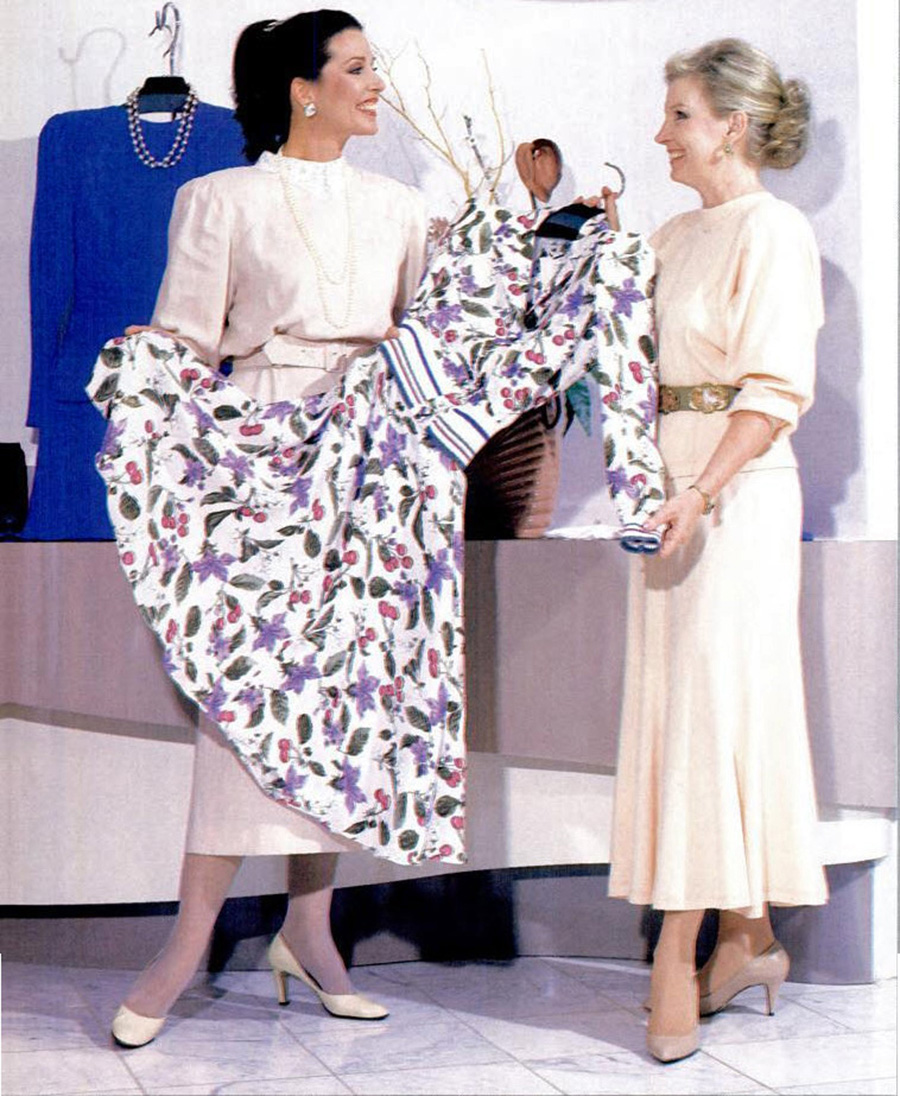 (40) Well, folks, it looks like the 1980s have arrived.  This is where we get off.  Until next time!