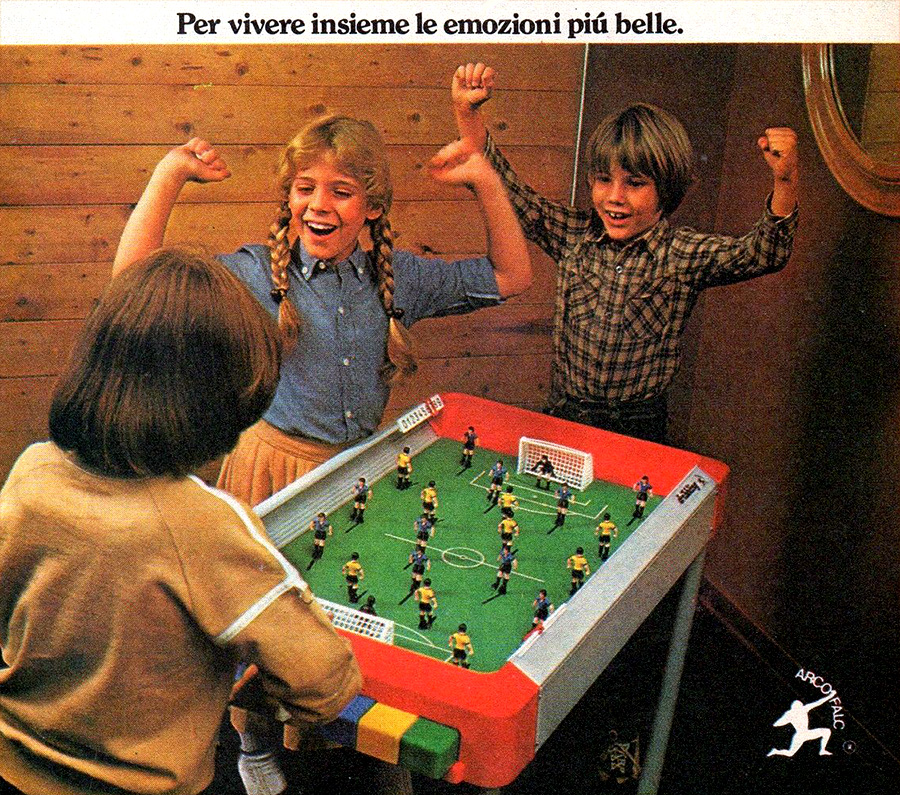 It's always fun to see what kids from other countries were into back in the day – and to see how these toys were presented in advertising.  So, let's check out some Italian adverts from the early seventies to the early eighties.  Divertiti! 
(1) TWISTER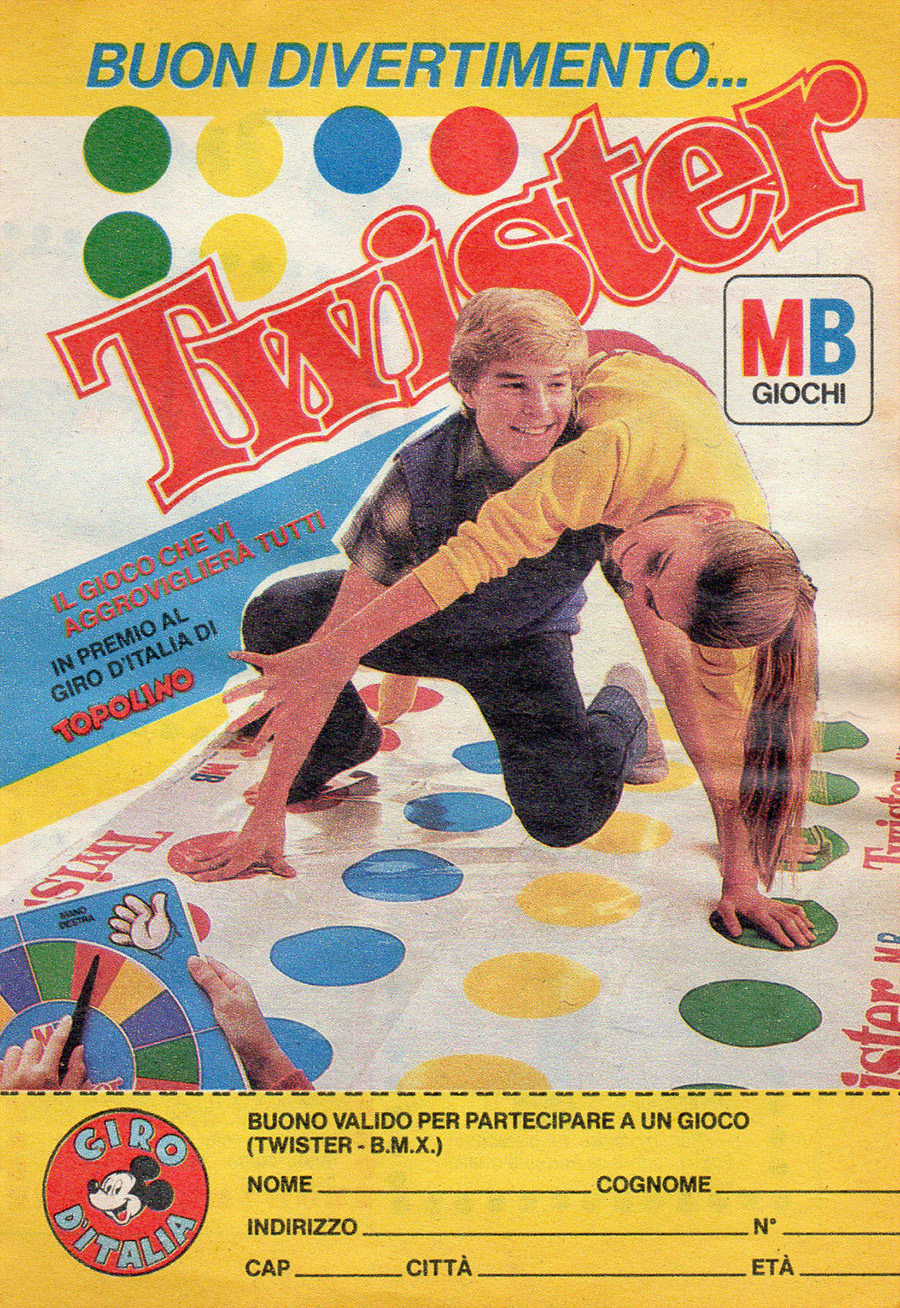 Twister – a great game, but it could get a bit awkward for pre-teens.
(2) TOY CARS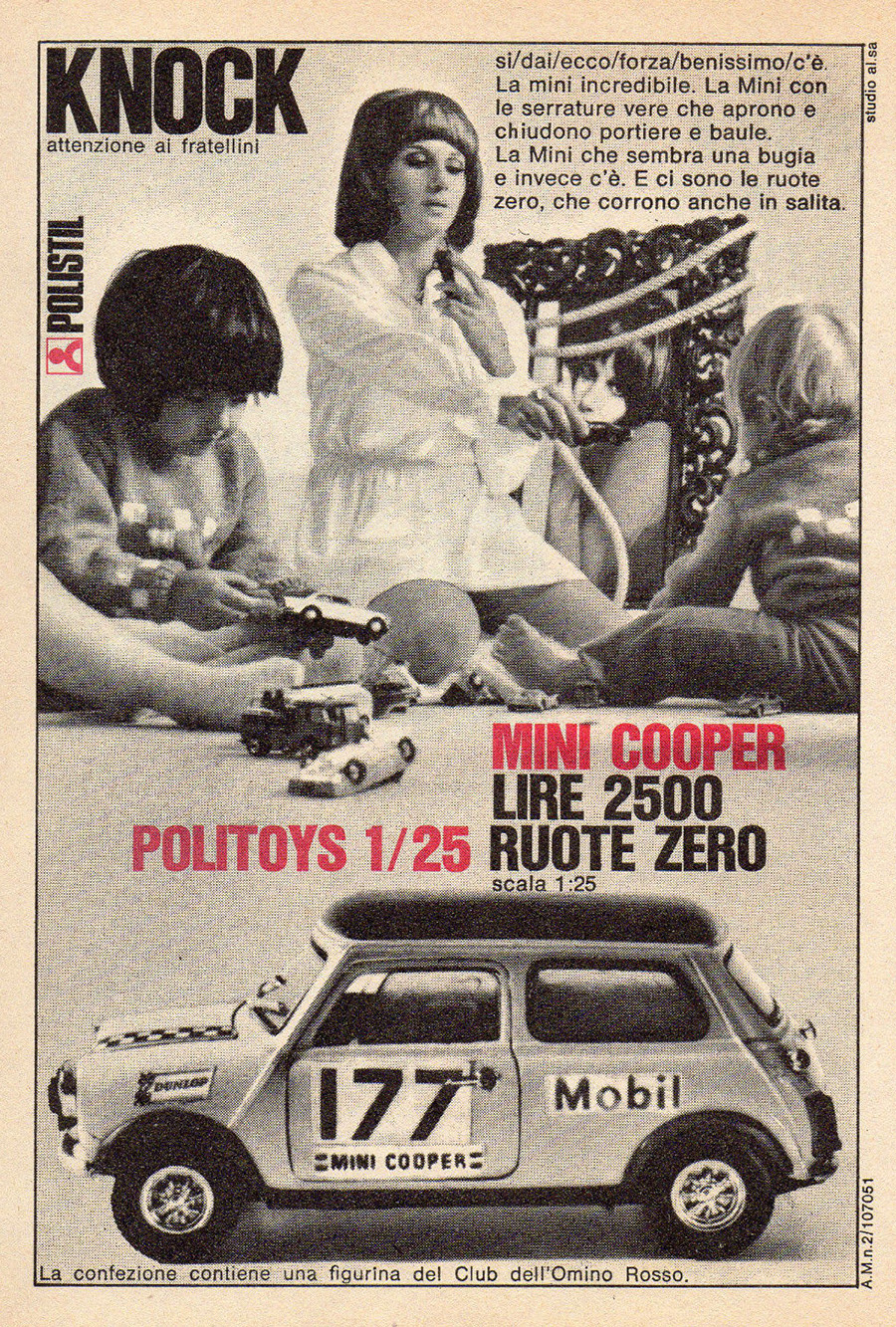 Who didn't love Matchbox cars in the 1970s?  But what's with the out-of-place picture in the background?  I presume a translation of the text would clear this up?
(3) SPIDERMAN & THE FANTASTIC 4 BOARD GAME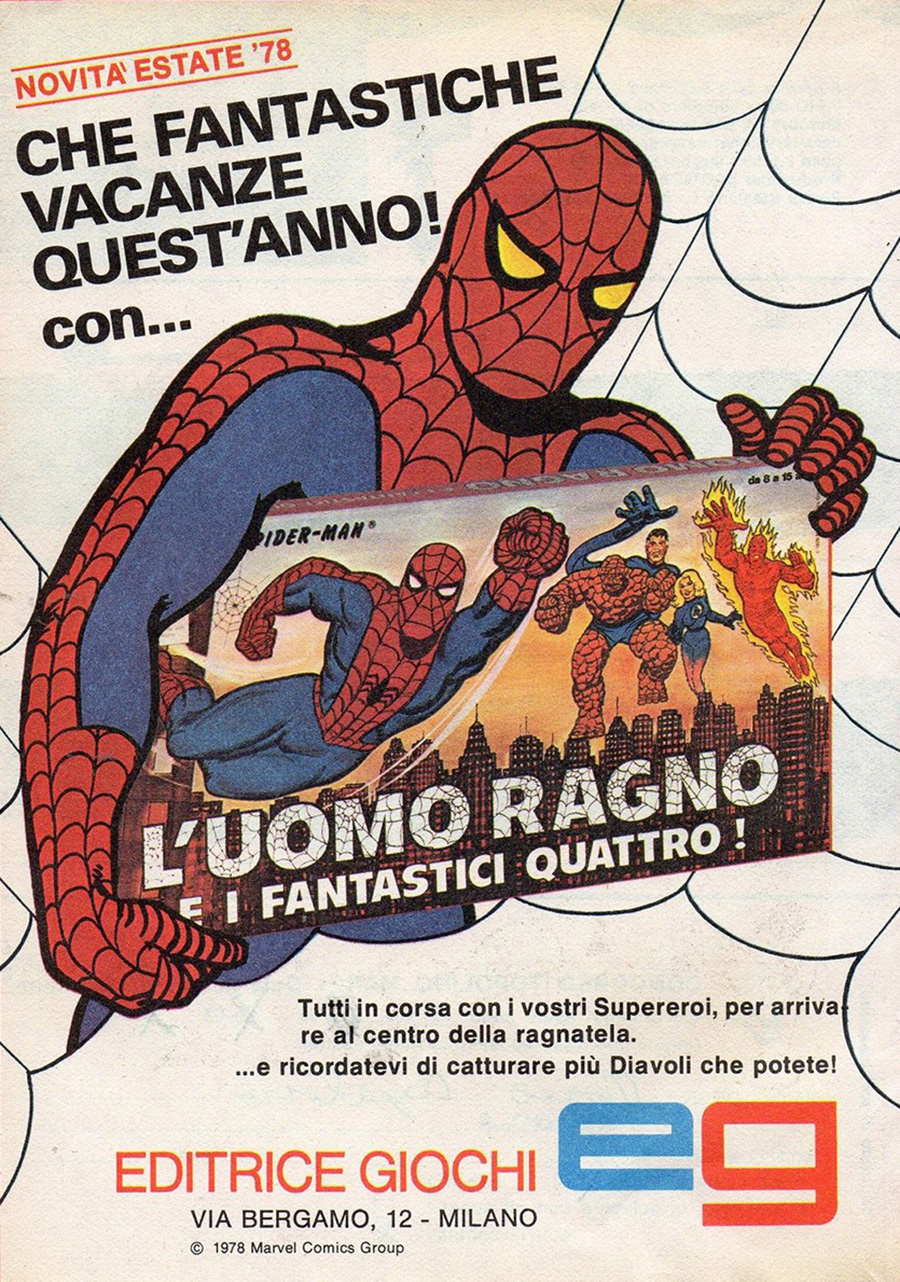 Fast forward three decades and we're on our fourth Spiderman reboot and they still can't make a Fantastic Four movie that isn't shit.
(4) BIG-ASS EGGS WITH DOLLHOUSE STUFF INSIDE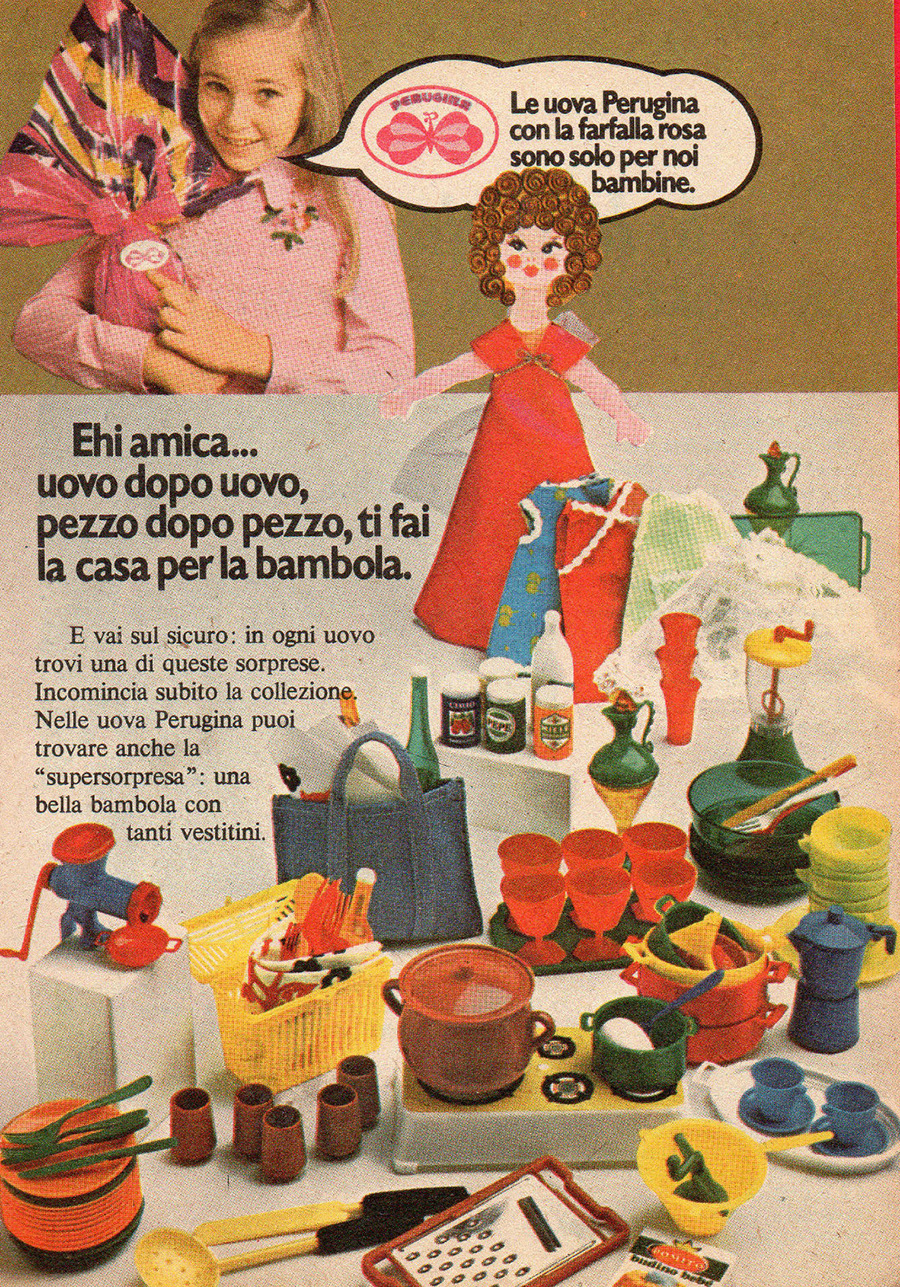 "Hey friend … egg after egg, piece by piece, you make the house for the doll" – Apparently, you buy these eggs, and there's a surprise inside from which to add to your dollhouse.
(5) THE GYRO-JET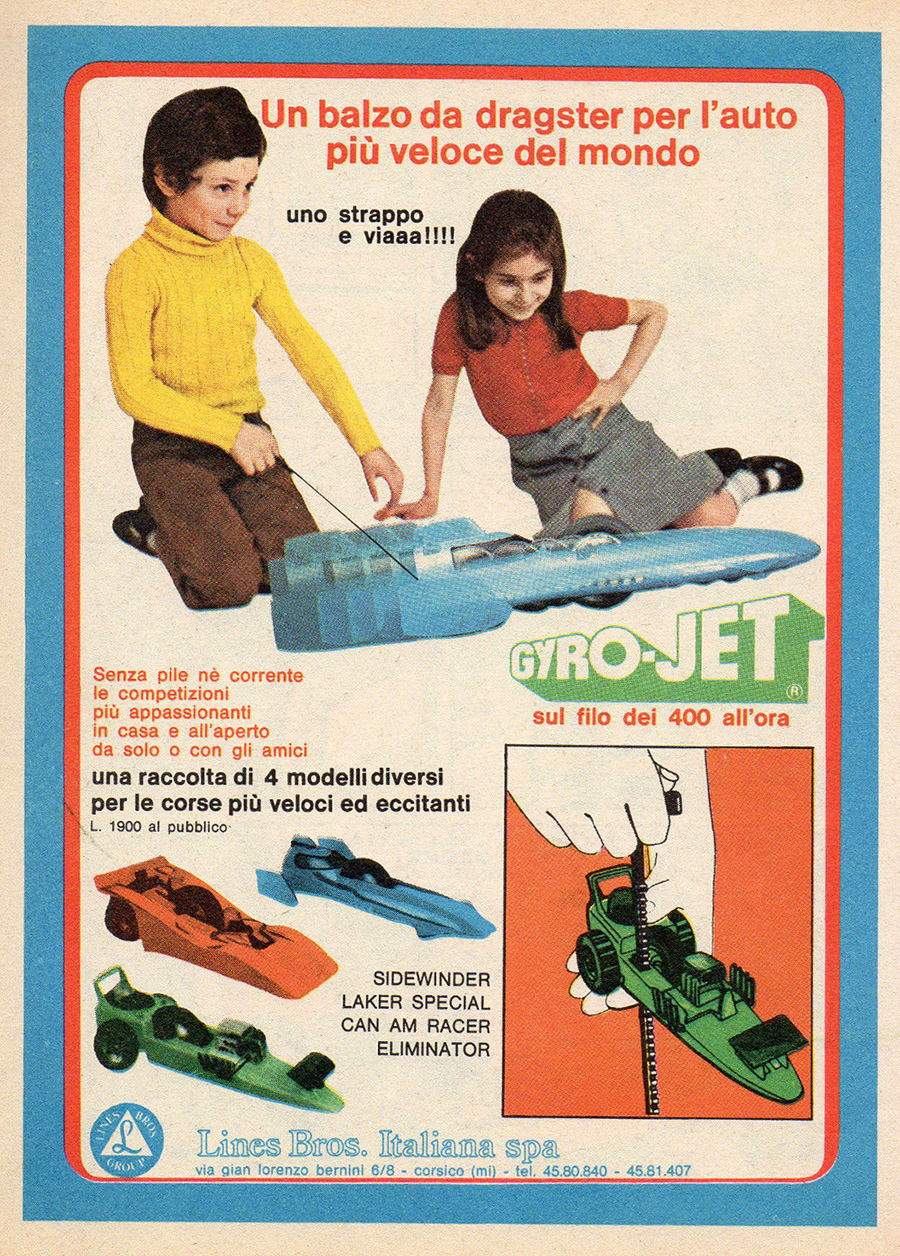 (6) THE TRICK STICK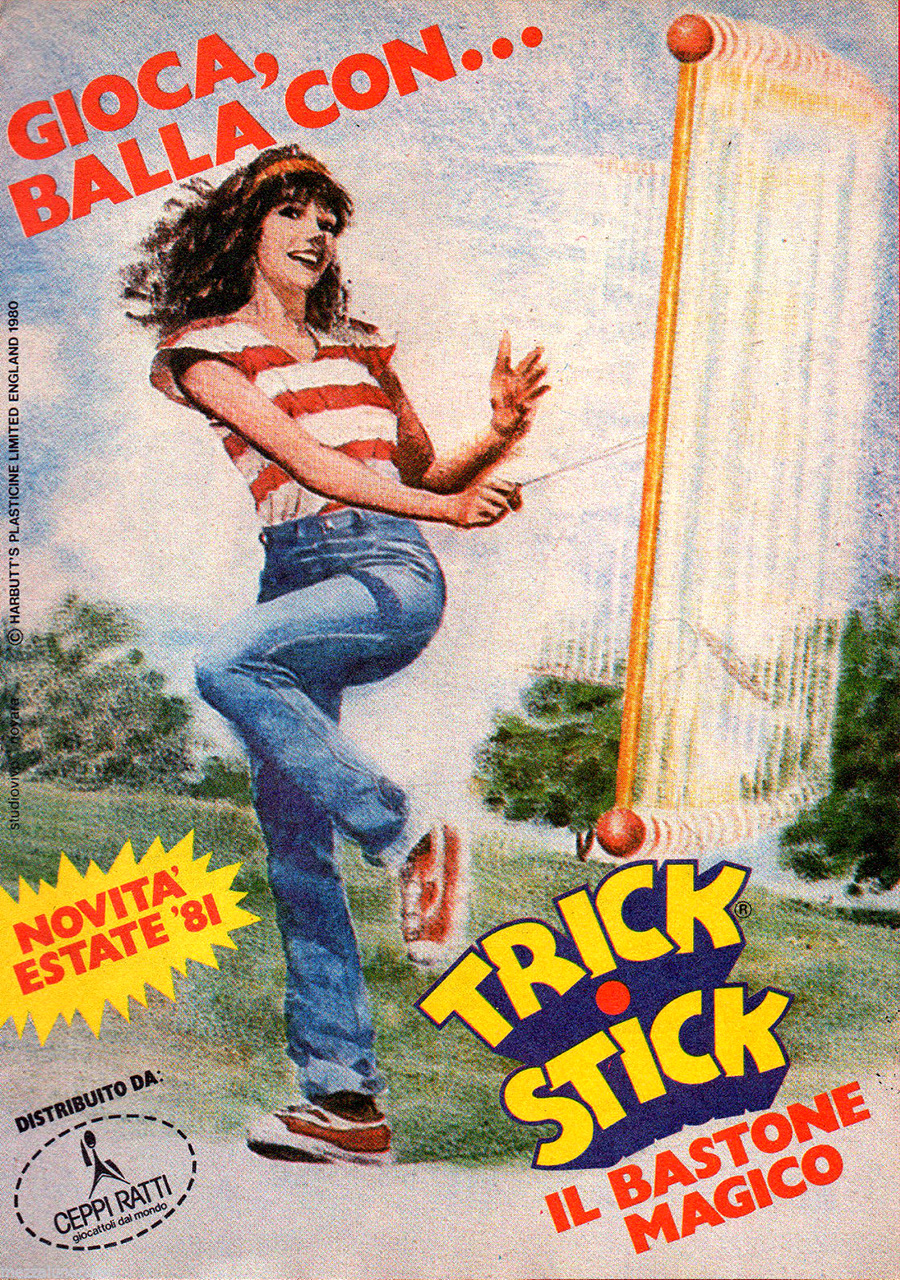 Anyone remember this toy?  Apparently, the Trick-Stick is just a long shaft with two balls.
(7) BIG JIM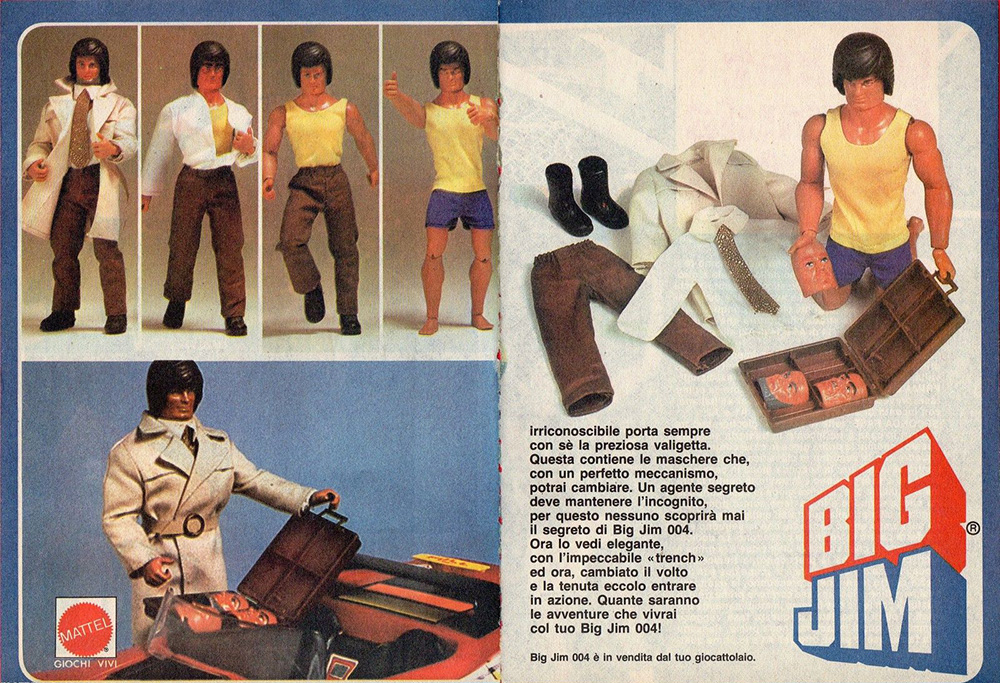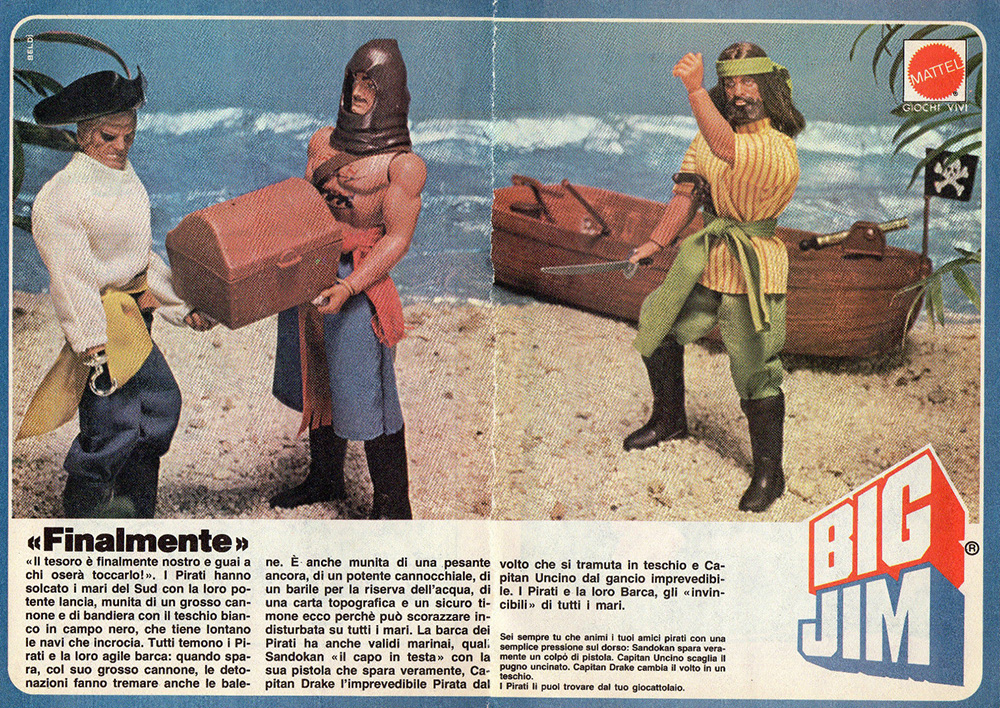 Oh, hell yes.  Who can forget Big Jim, with his badass spy masks?
(8) GHOSTBUSTERS PATCHES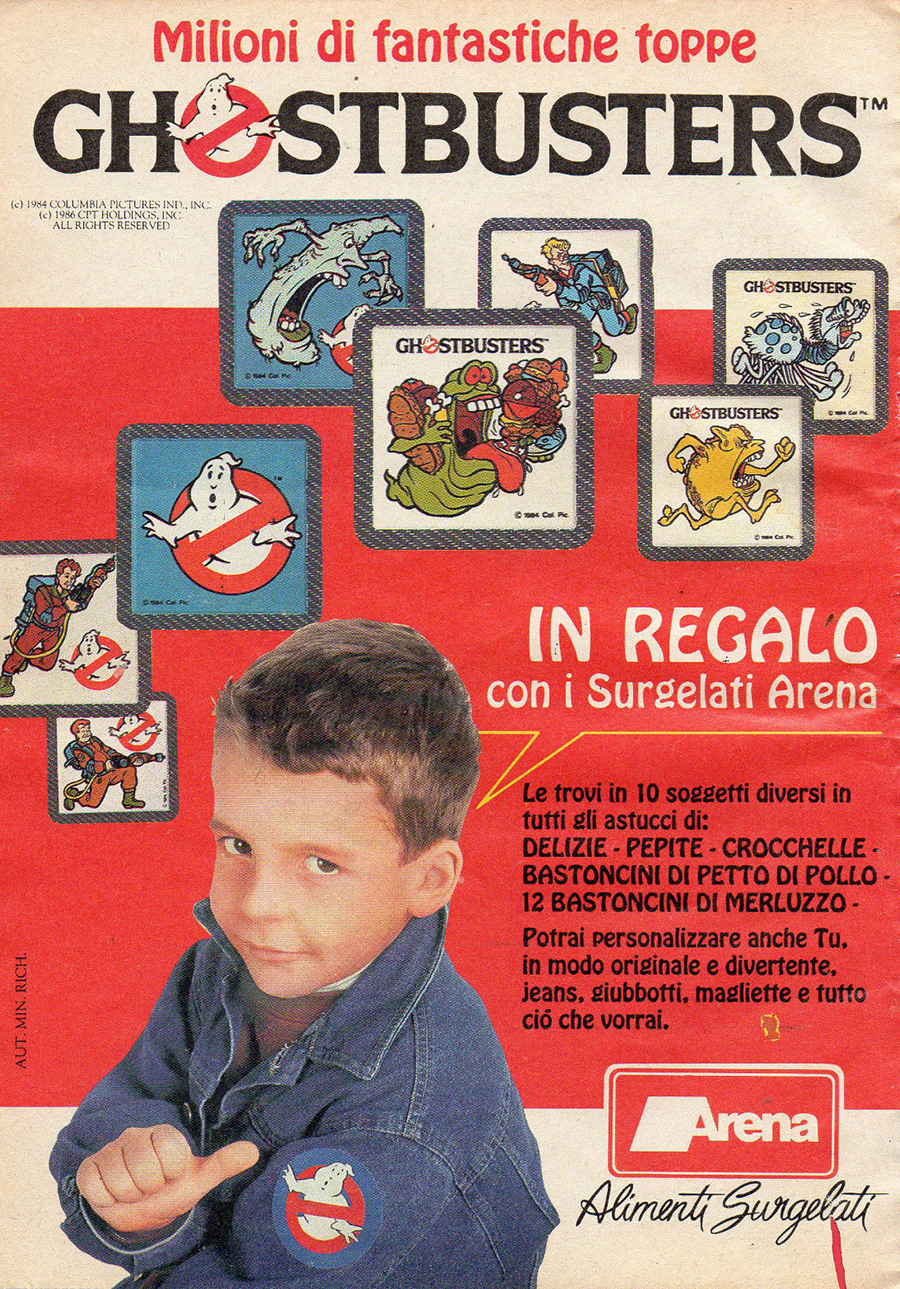 Buy enough chicken nuggets and these Ghostbusters patches can be yours!
(9) THE MUPI CINEVISOR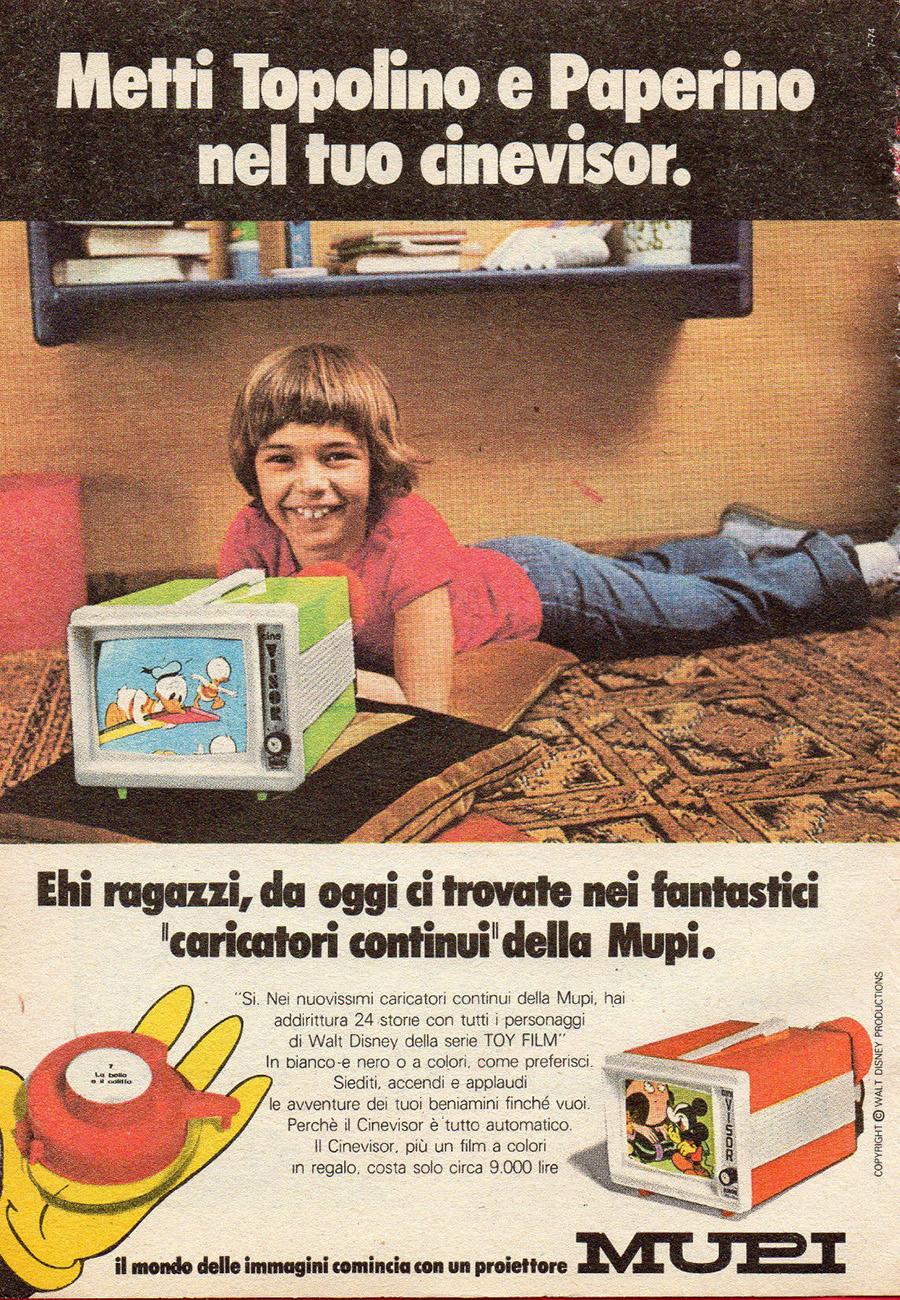 (10) MISTER MUSCLE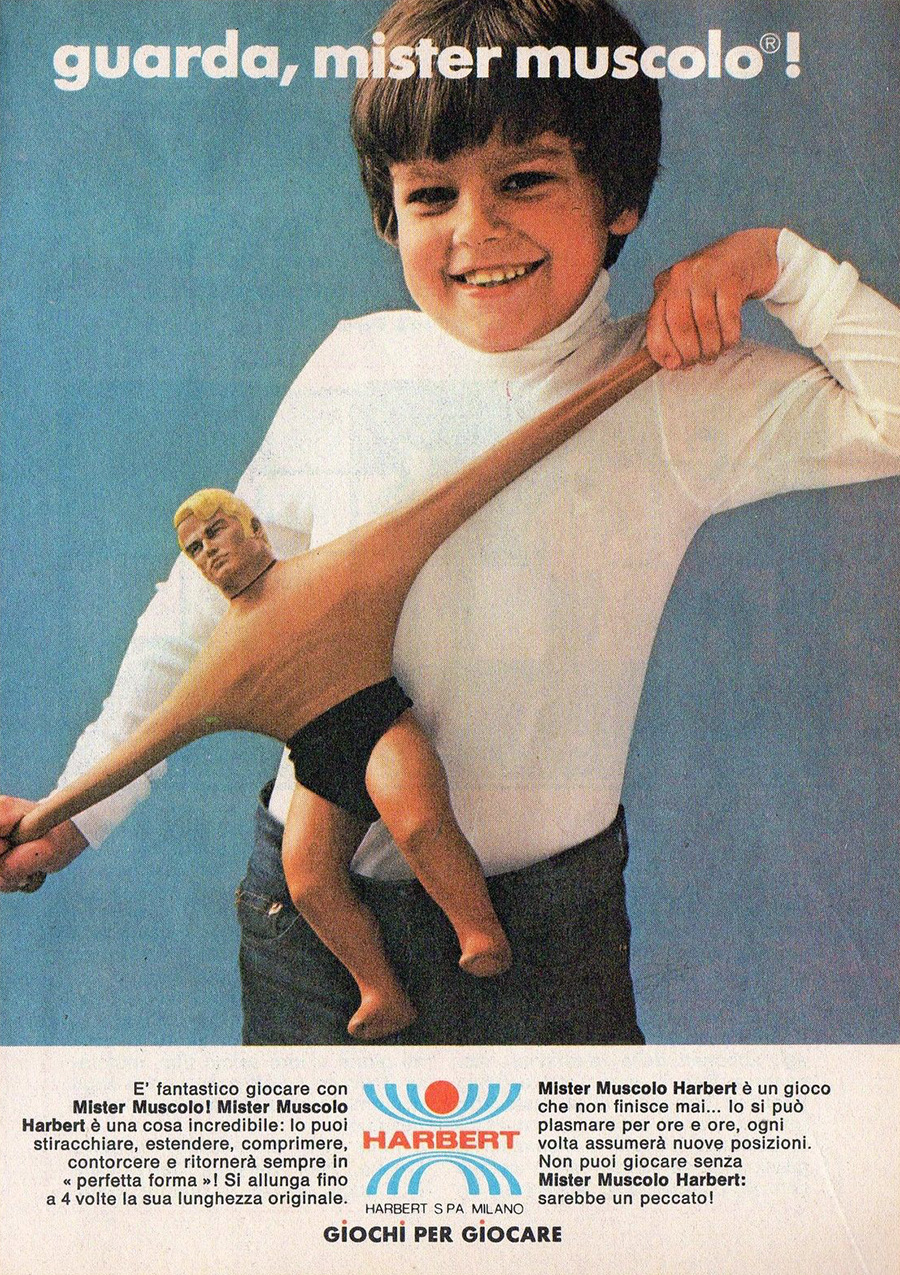 In the U.S., we knew him as Stretch Armstrong – one of the most beloved toys of the 1970s.