In 1965, cool kids got their hands on a special issue of Forrest J. Ackerman's Famous Monsters of Filmland magazine. This issue featured pioneering make-up artist Dick Smith's Do-It-Yourself Monster Make-Up Handbook.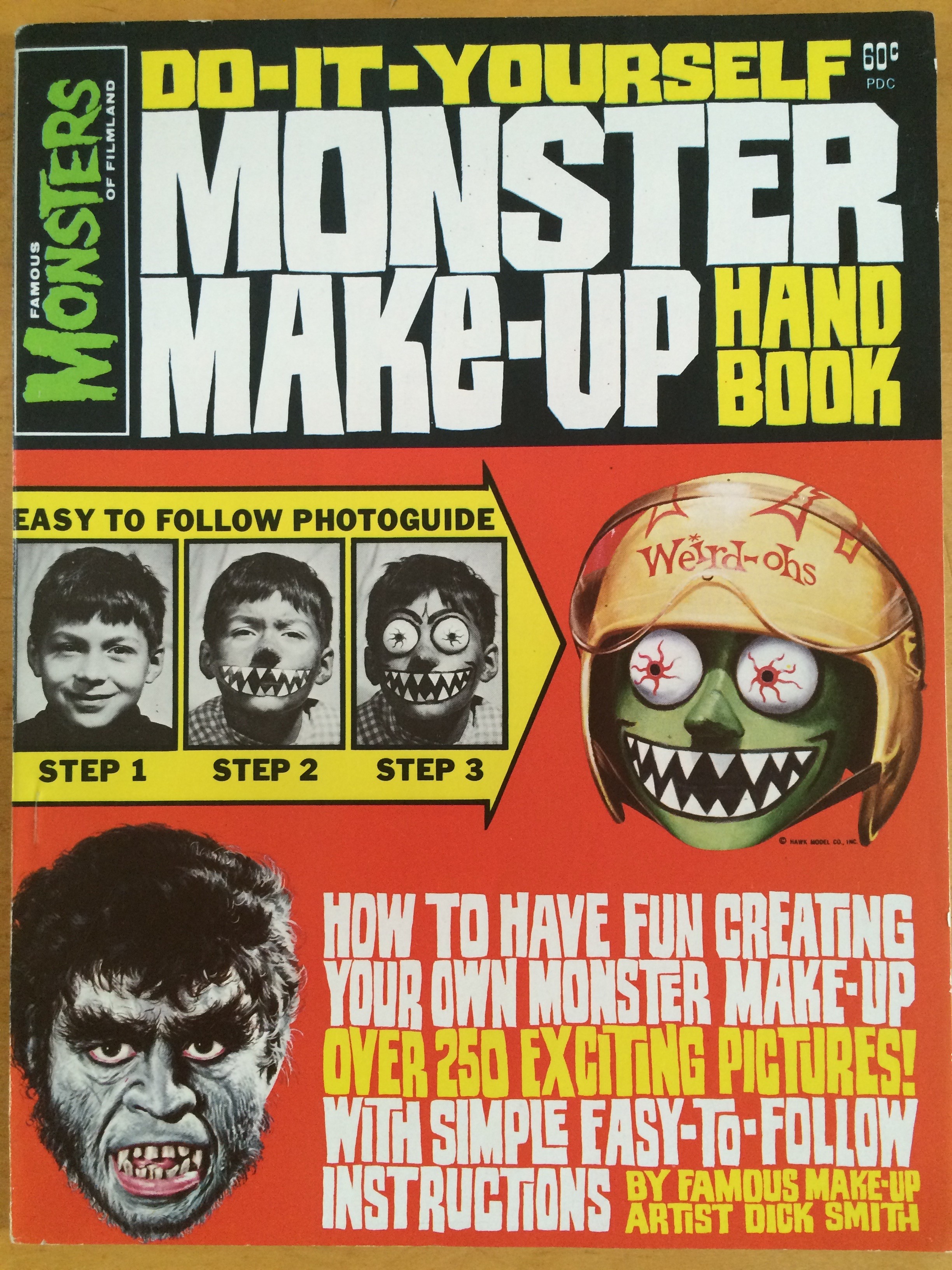 Dick Smith (26 June 1922 – 30 July 2014) was the hymned TV and film makeup artist who made the beautiful people hideous. He gave Laurence Olivier the look of a leprosy sufferer in The Godfather (1959), mutated 32-year-old Dustin Hoffman into a 112-year-old ambulatory gargoyle in Little Big Man (1970), gave Marlon Brandon those jowls in The Godfather (1972), made the audience puke with his transformation of Linda Blair from Hollywood-faced 13-year-old into a pustulating riot of demonic ugliness in The Exorcist (1973), and turned William Hurt into an otherworldly human blancmange in Altered States (1980). Whatever he did, the person beneath the hair, fangs and gunk was never hidden.
"Even when the characters were fantastically weird, I always tried to make them believable," Smith noted in 2007. "Actors have to feel like they are the person they are portraying."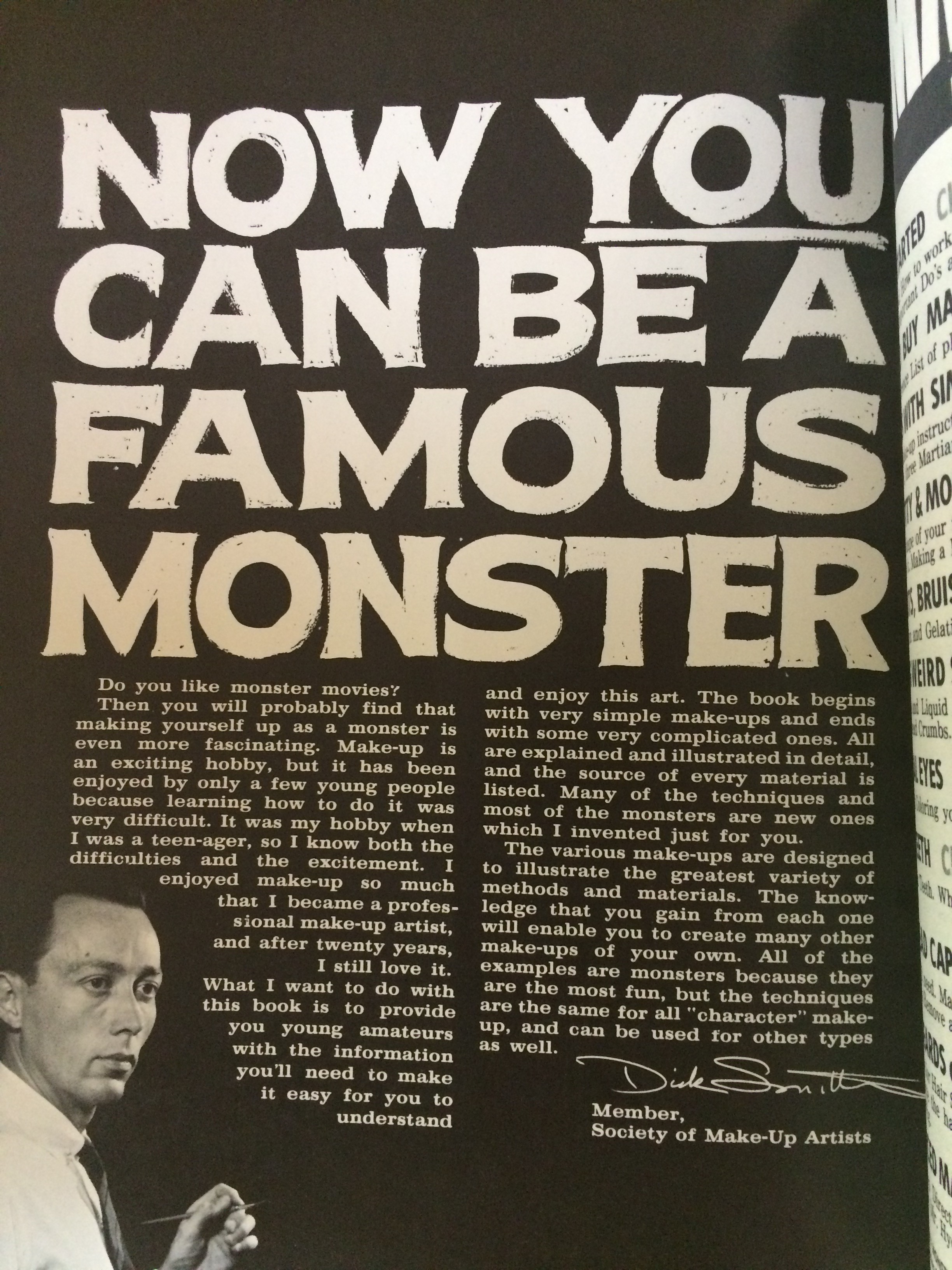 Smith writes in the introduction to Do-It-Yourself Monster Make-Up Handbook:
Make-up is an exciting hobby, but it has been enjoyed by only a few young people because learning how to do it was very difficult. It was my hobby when I was a teenager, so I know both the difficulties and the excitement. I enjoyed make-up so much that I became a professional make-up artist, and after twenty years, I still love it.

What I want to do with this book is to provide you young amateurs with the information you'll need to make it easy for you to understand and enjoy this art. The book begins with very simple make-ups and ends with some complicated ones.
Smith's work would service to inspire millions of us to give it a whirl, just as when he was a maths and premedical student student at Yale – he planned to be a dentist –  he came across a book that changed his life: Paint, Powder and Make-Up. The Art of Theatre Make-Up from the Amateur and Class Room Viewpoint, by Ivard Strauss (1938).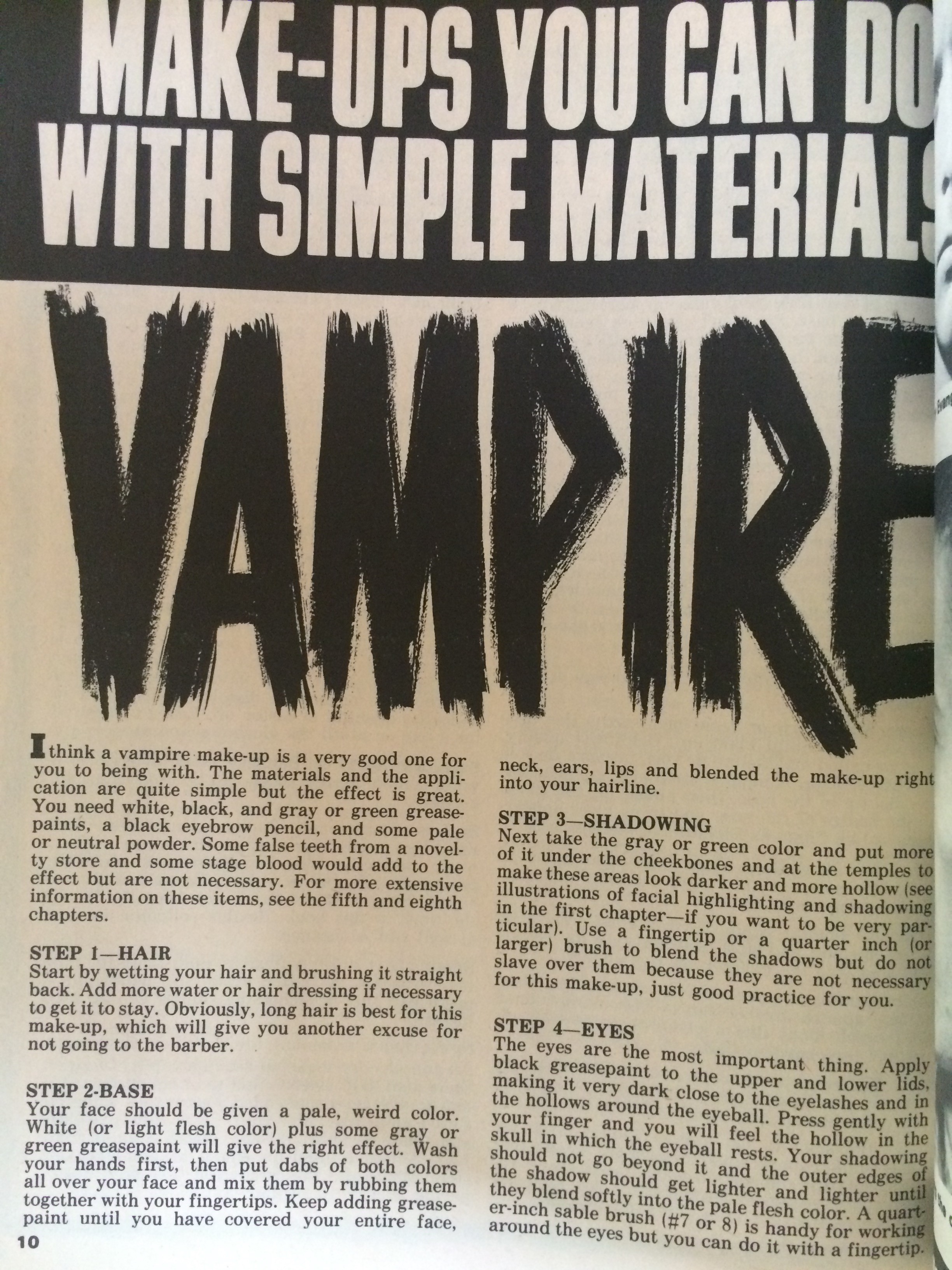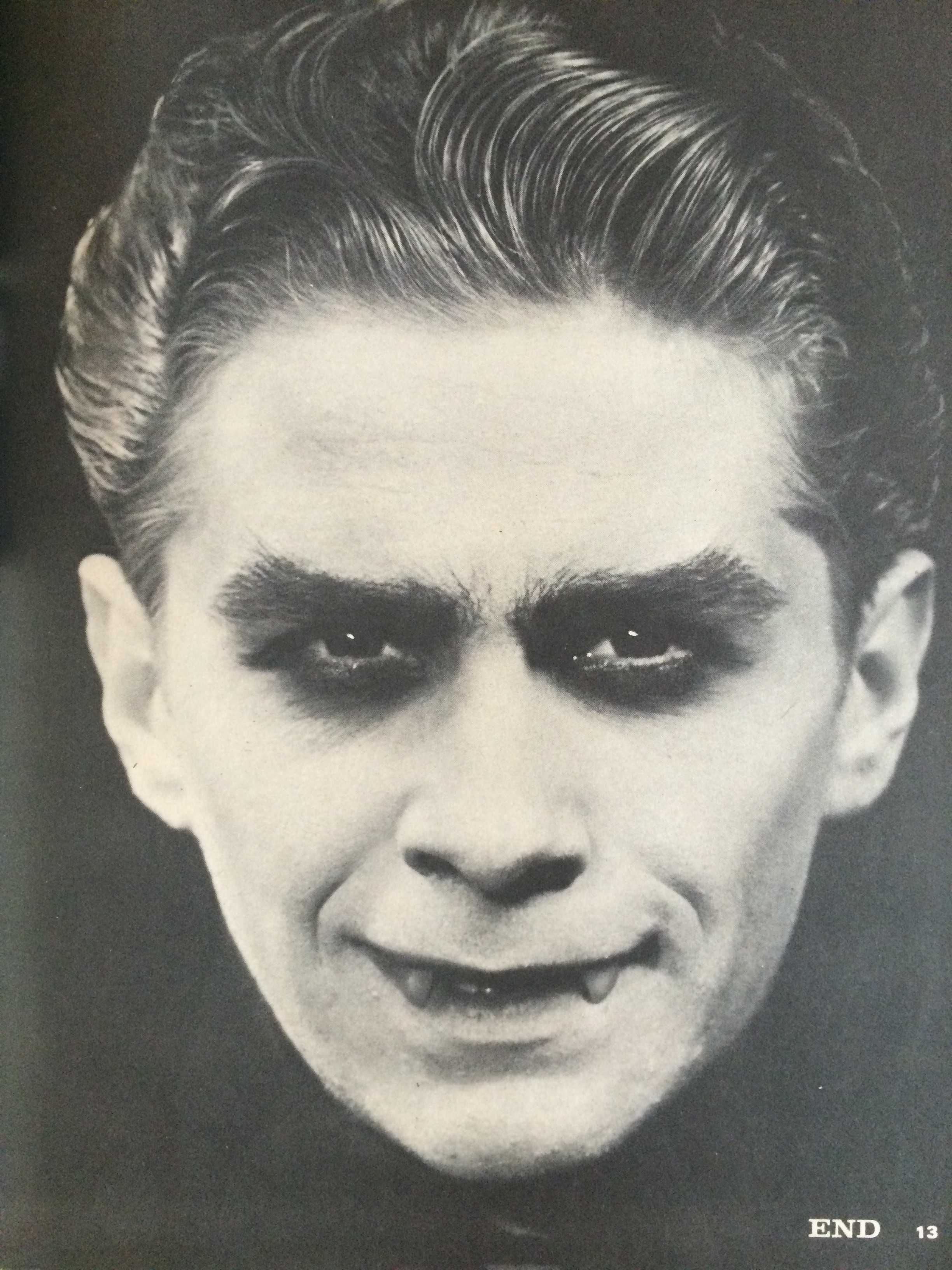 Dick Smith really did want to get children inerested in his passion. Make-up artist John Caglione Jr. (Amityville II, The Possession) recalled:
Well, if it weren't for Dick Smith, I would probably still be working in the dental lab and not in the biz today. Early on, I was working on the Lon Chaney Sr. and Jack Pierce make-up that I would study in FAMOUS MONSTERS OF FILMLAND. Then I discovered a picture of Dick Smith making-up Dustin Hoffman as the 121 year old man in LITTLE BIG MAN. I think the picture was in TIME Magazine, and at first, it looked like a doctor working on an old man to my young eyes. But as I was studying the photo, I realized where Hoffman's young shoulder was and where the foam latex old wrinkled neck was! Holy cow! It was an old age makeup and the doctor was Dick Smith!

That was it for me; I was hooked. Soon after, I saw THE EXORCIST and Dick's mind-numbing makeup.
John wrote to Dick Smith via the Linda Blair Fanclub and Warner Brothers Hollywood.
…so I wrote a letter and on the envelope in big block letters, I wrote, "Dick Smith. Makeup Artist. THE EXORCIST." with a little cartoony portrait sketch of Dick. It was little putting a note in a bottle and throwing it into the ocean.

Fade to about 4 weeks later, I'm playing football in the street with my friends and my mom yells from the house, "Johnny, Dick Smith is on the phone!" I was 15 years old when I began my correspondence with Dick Smith. Dick invited me to send him a letter of questions and a blank cassette tape, and he would record all of his answers to my questions on tape. Those tapes were amazing; he was wonderfully generous and would go beyond my questions and talk about THE GODFATHER movies, THE DEER HUNTER. He is my inspiration and my hero; taking the time for this kid from upstate New York was unbelievable. When I was 18, graduating from high school, Dick recommended me to the NBC TV New York make-up apprenticeship, and that is where I began my makeup career.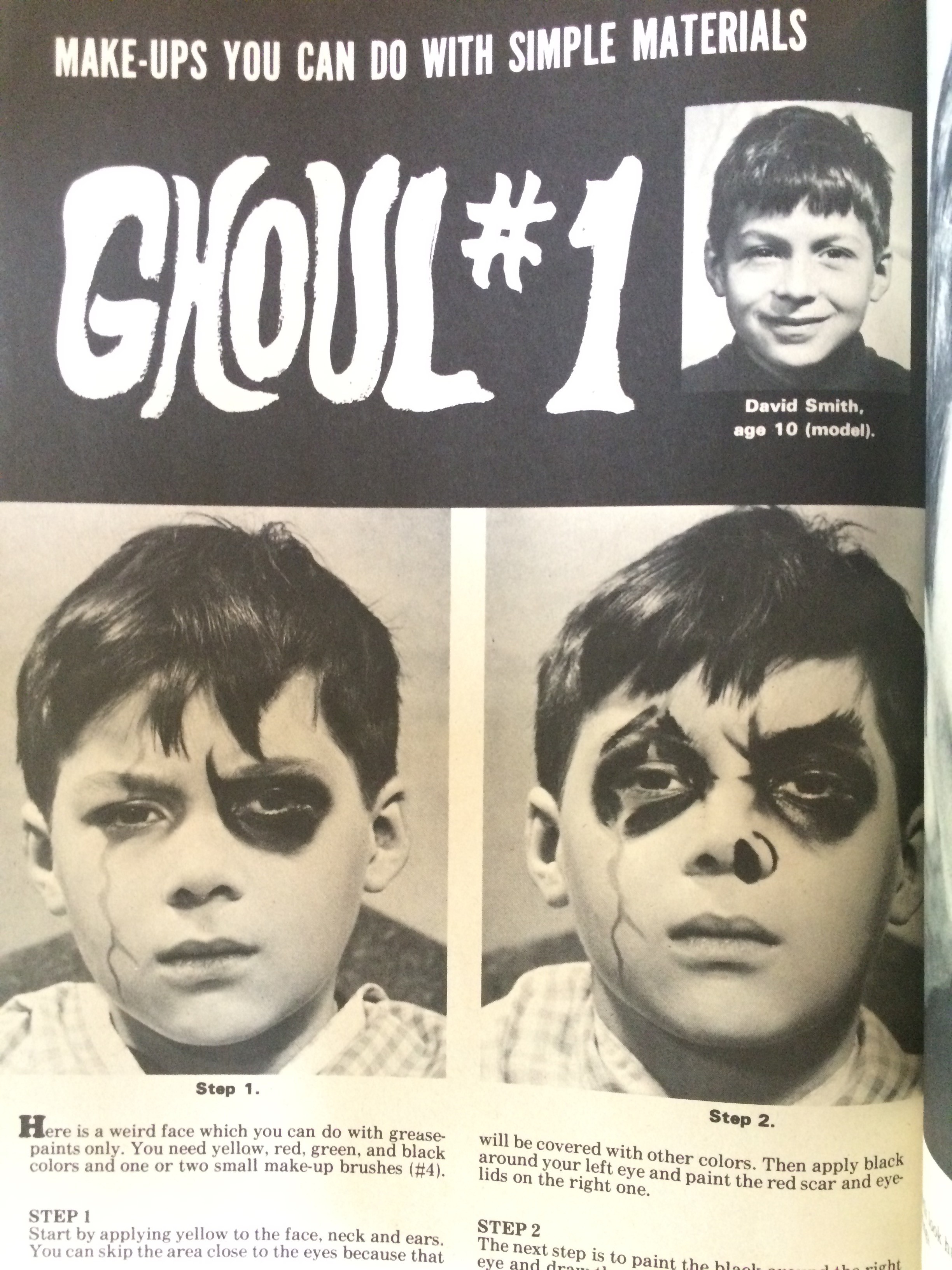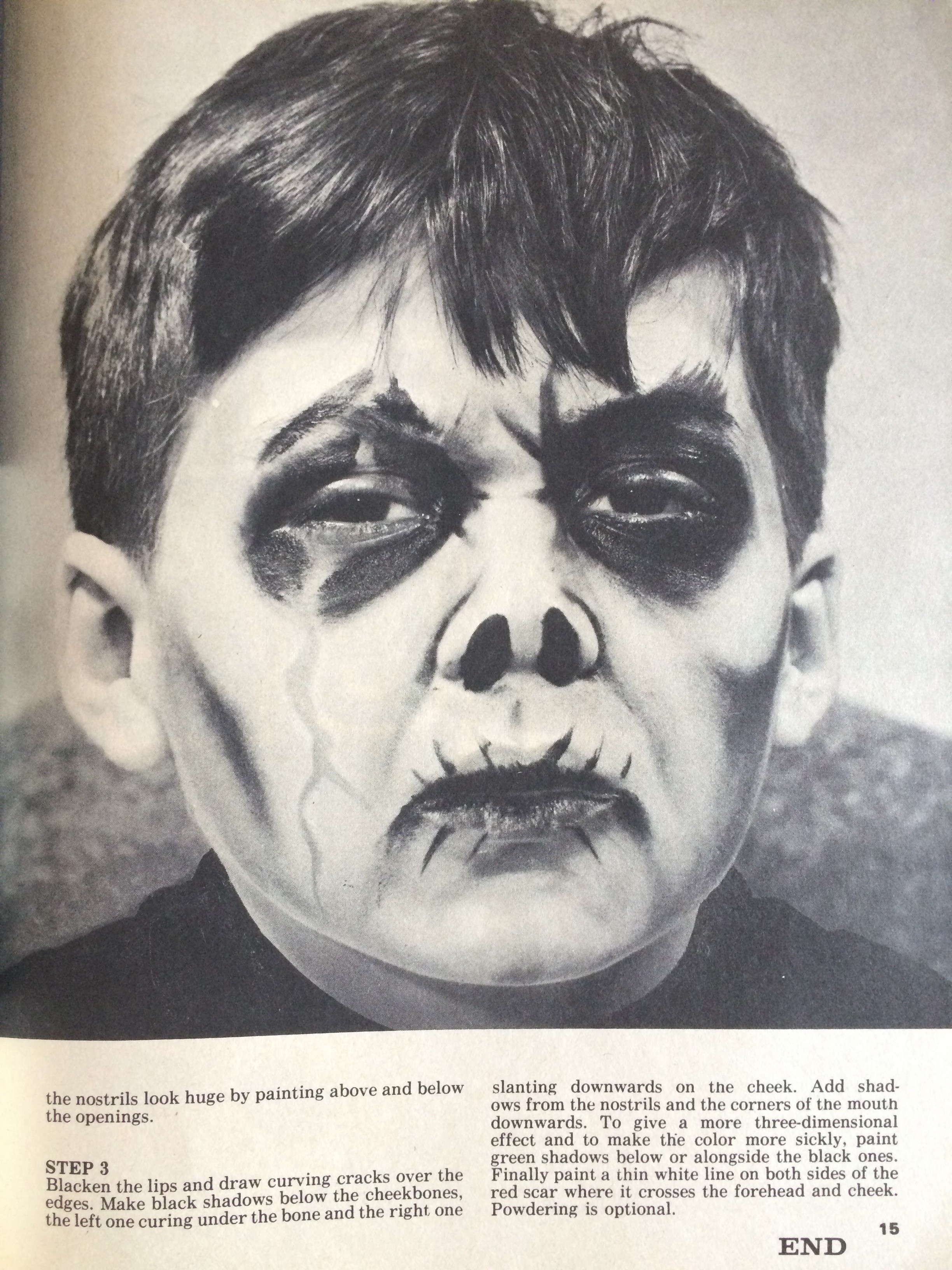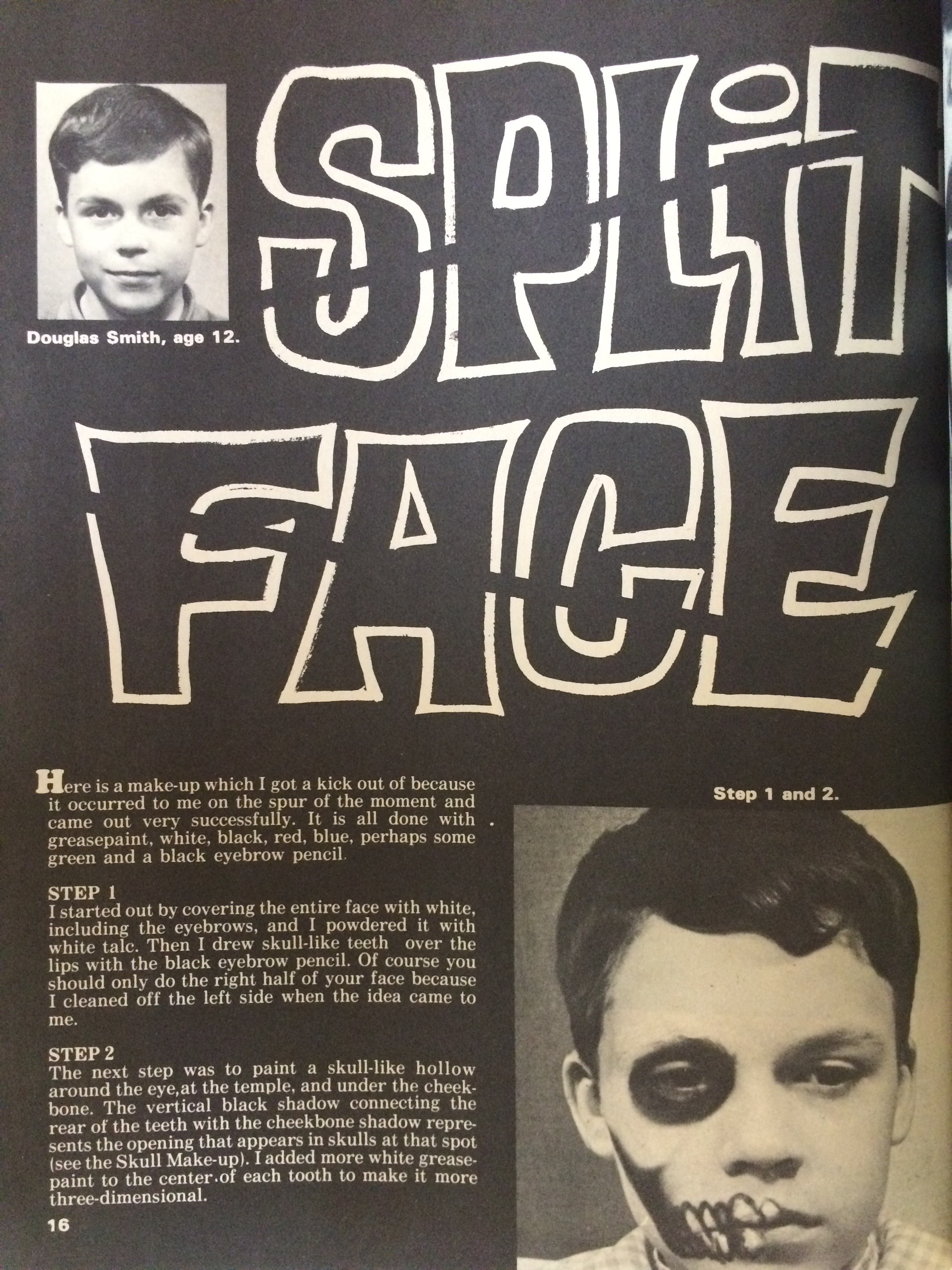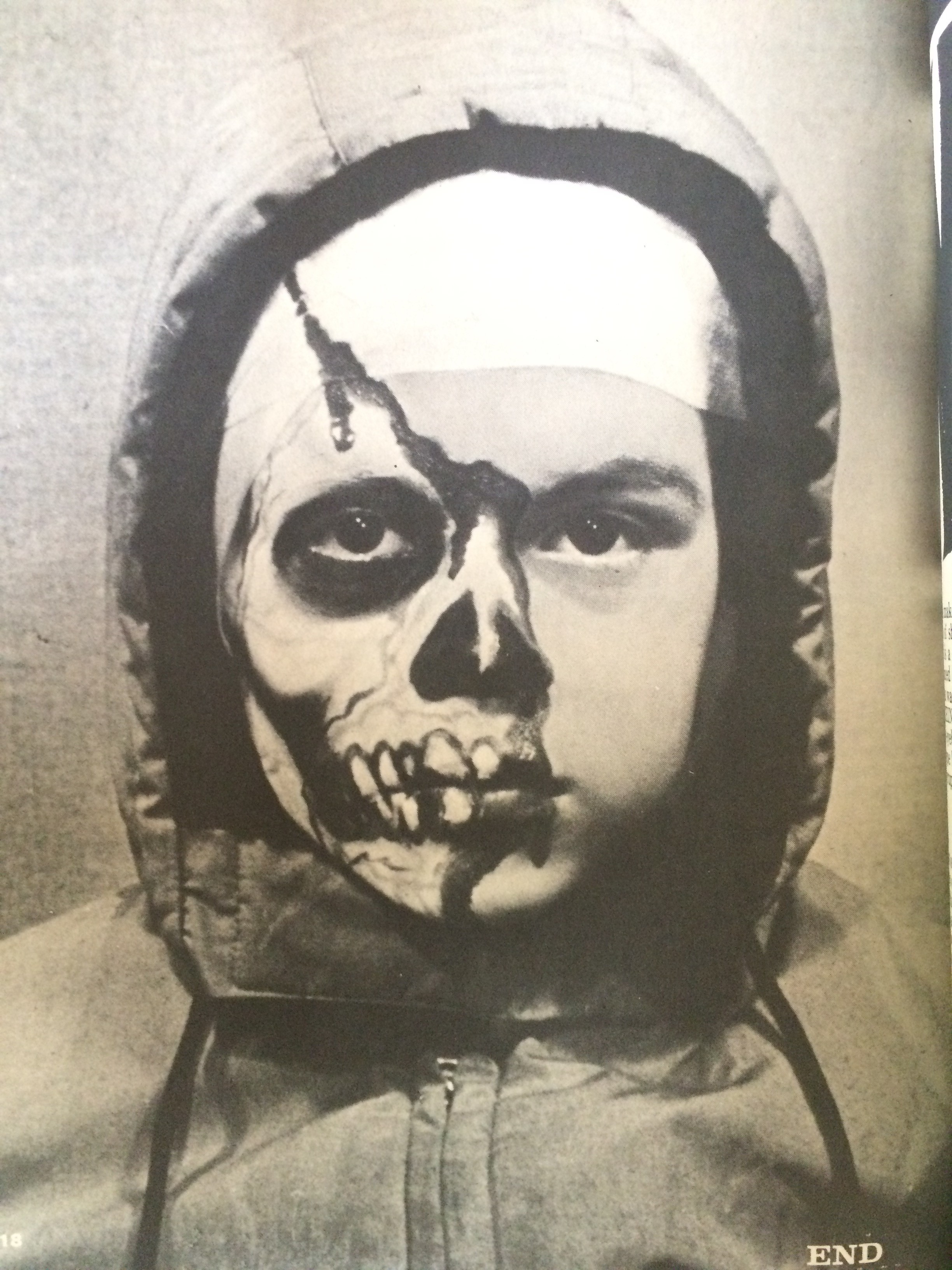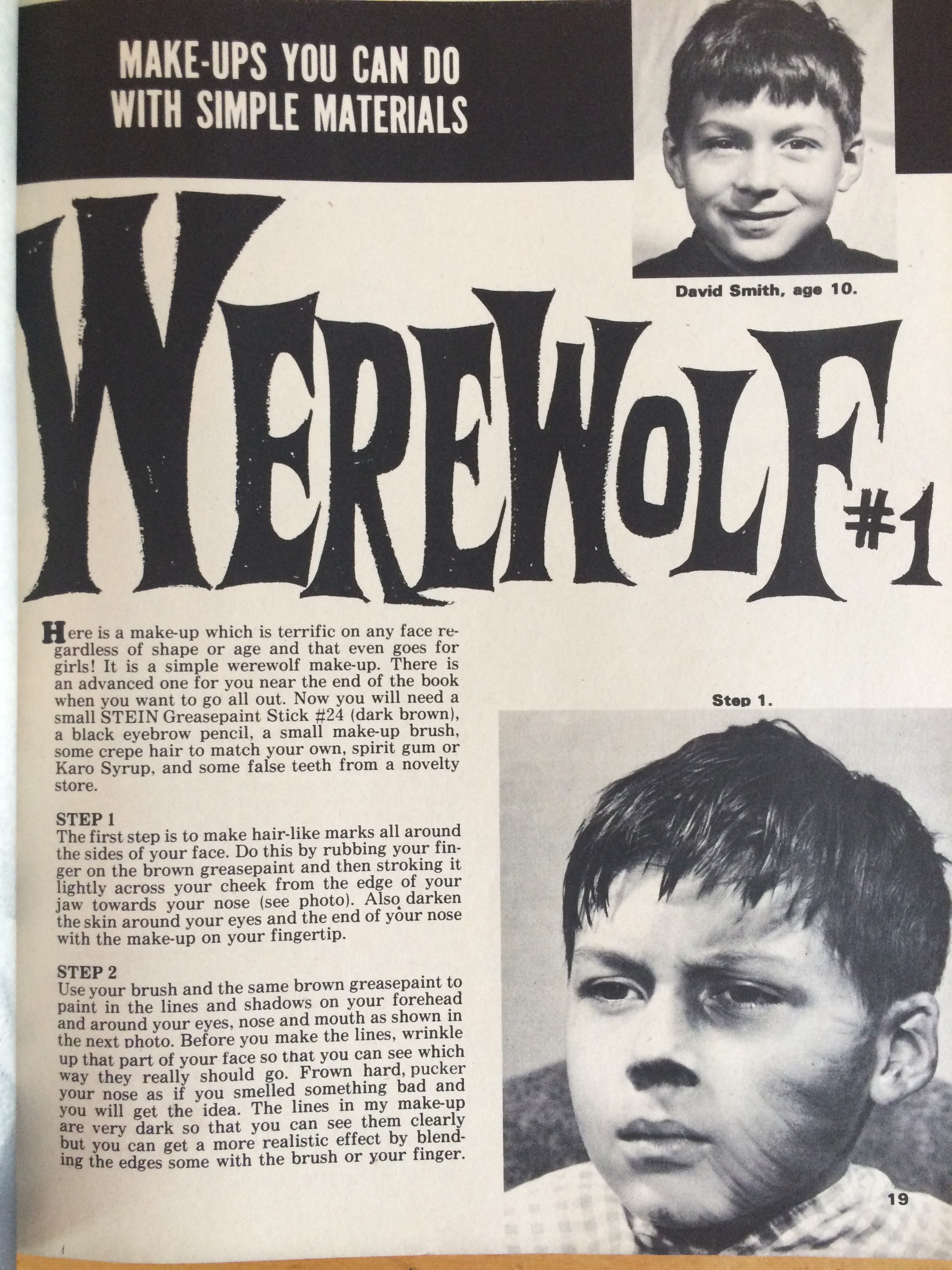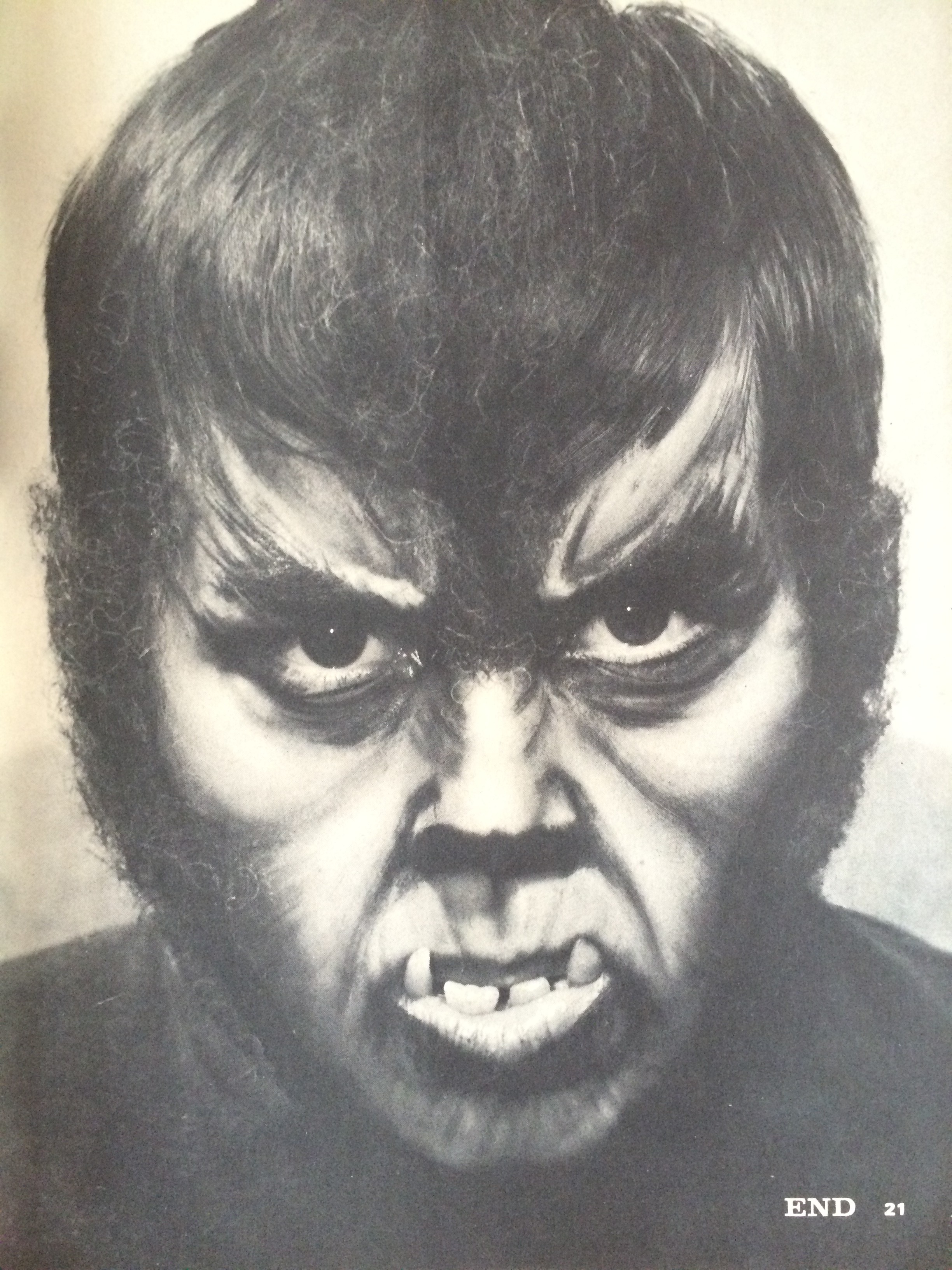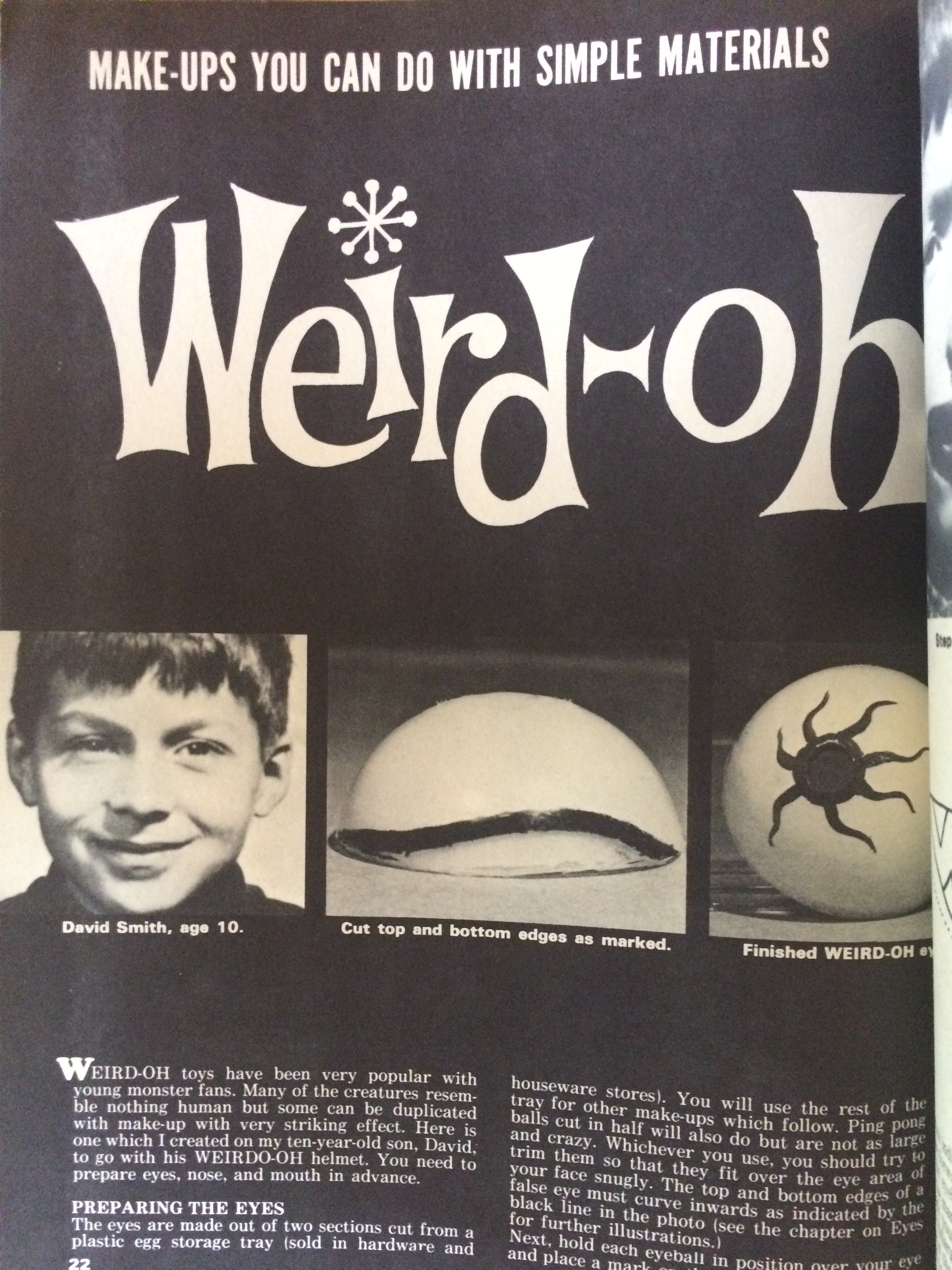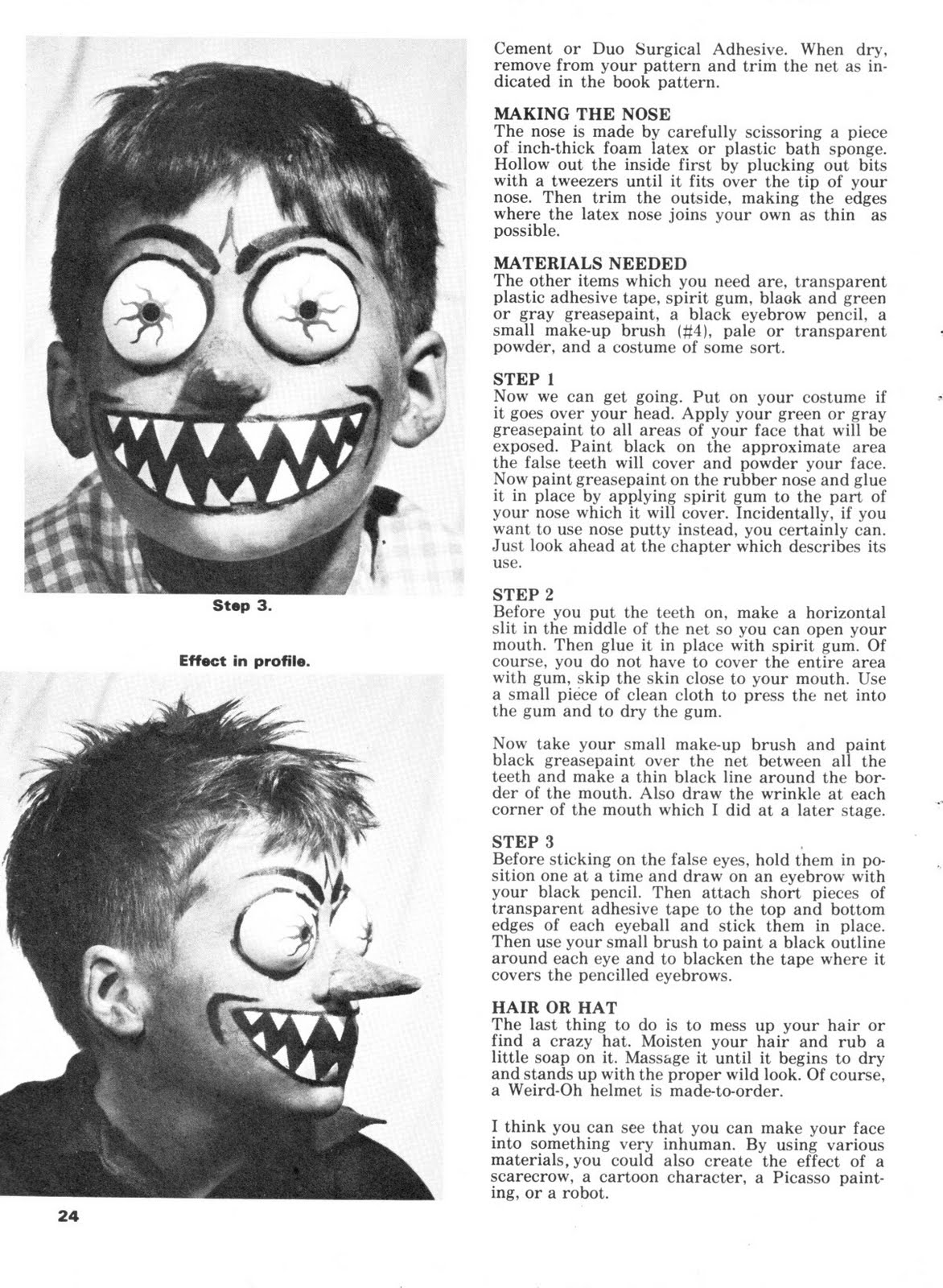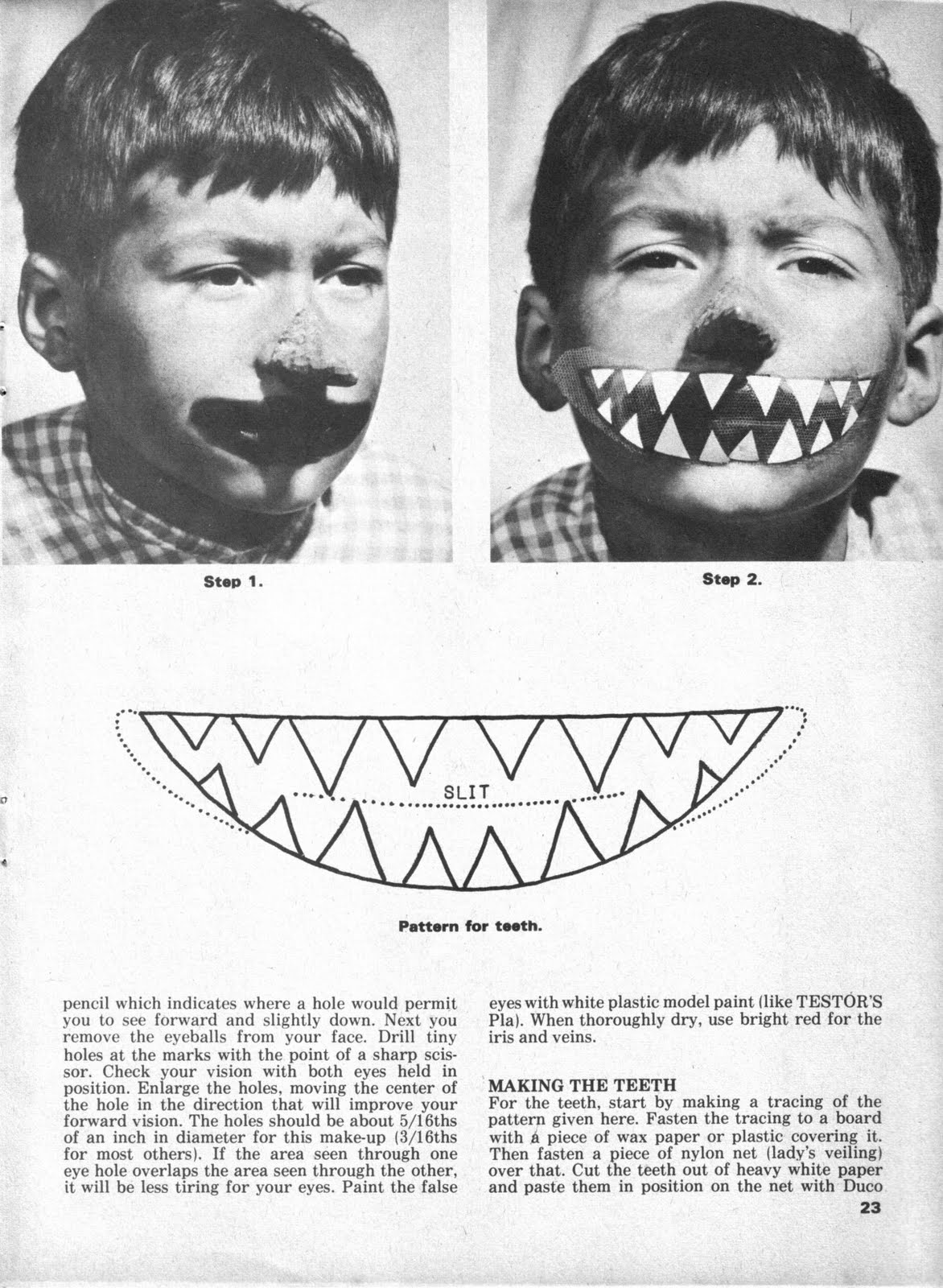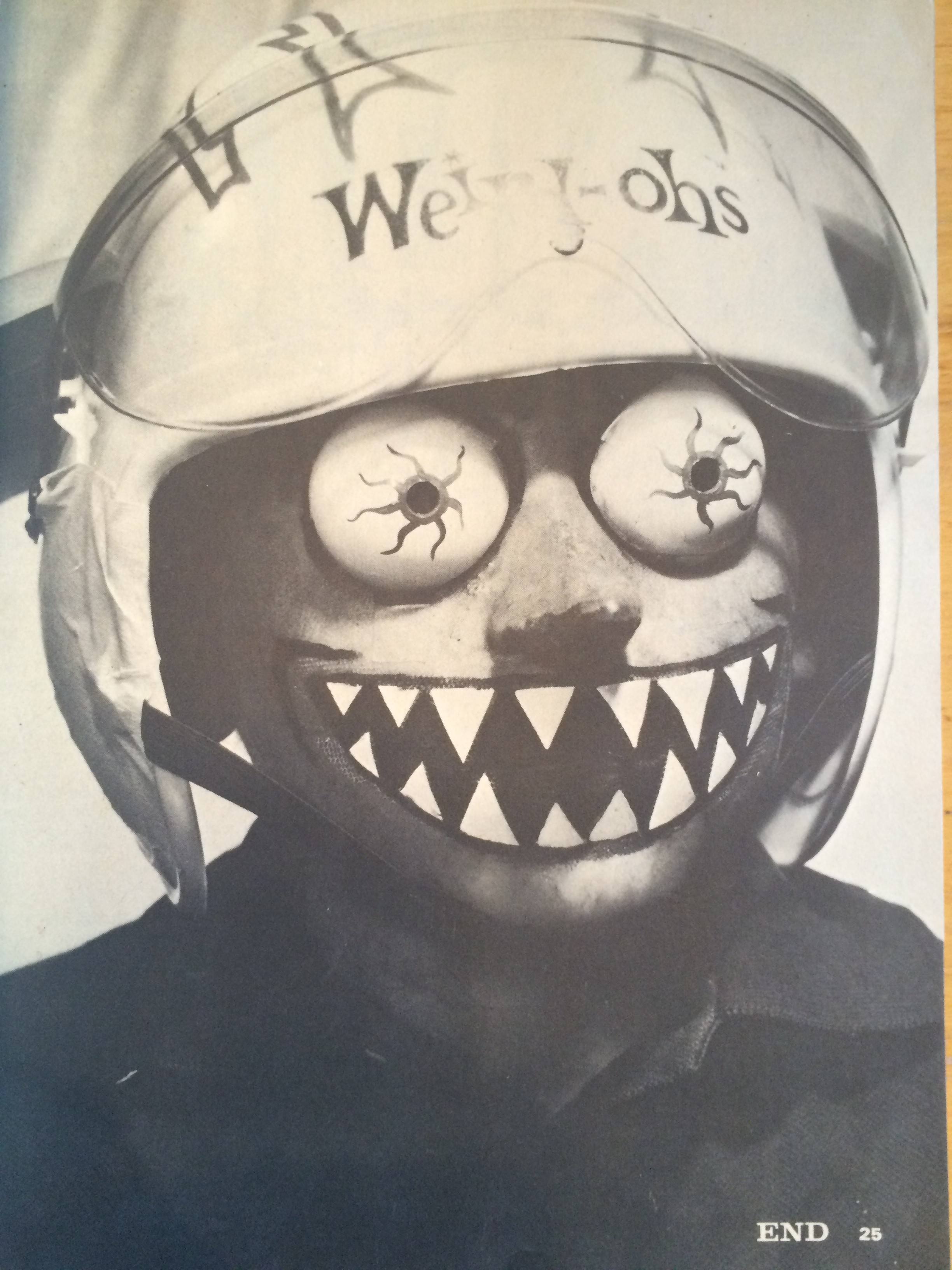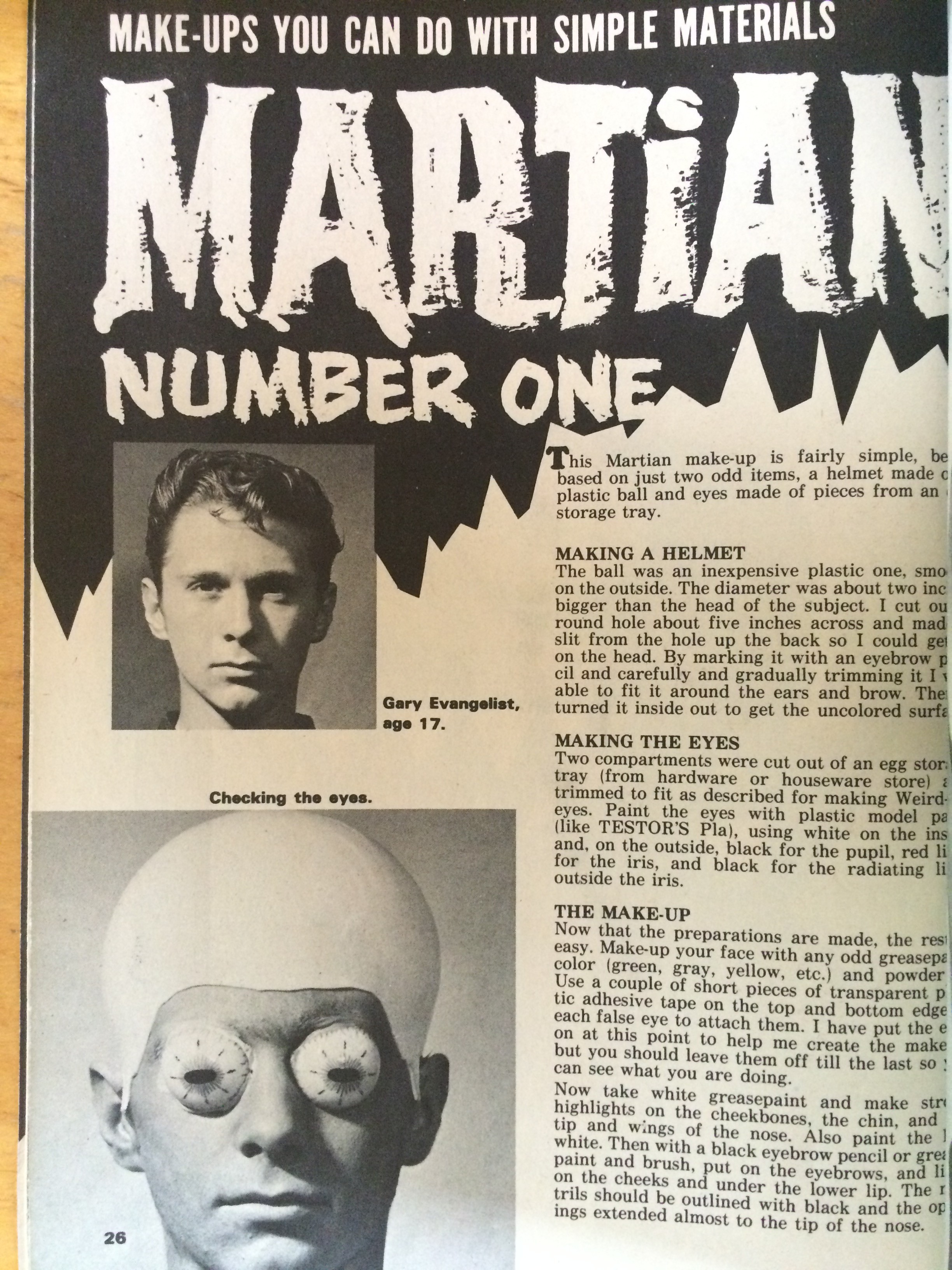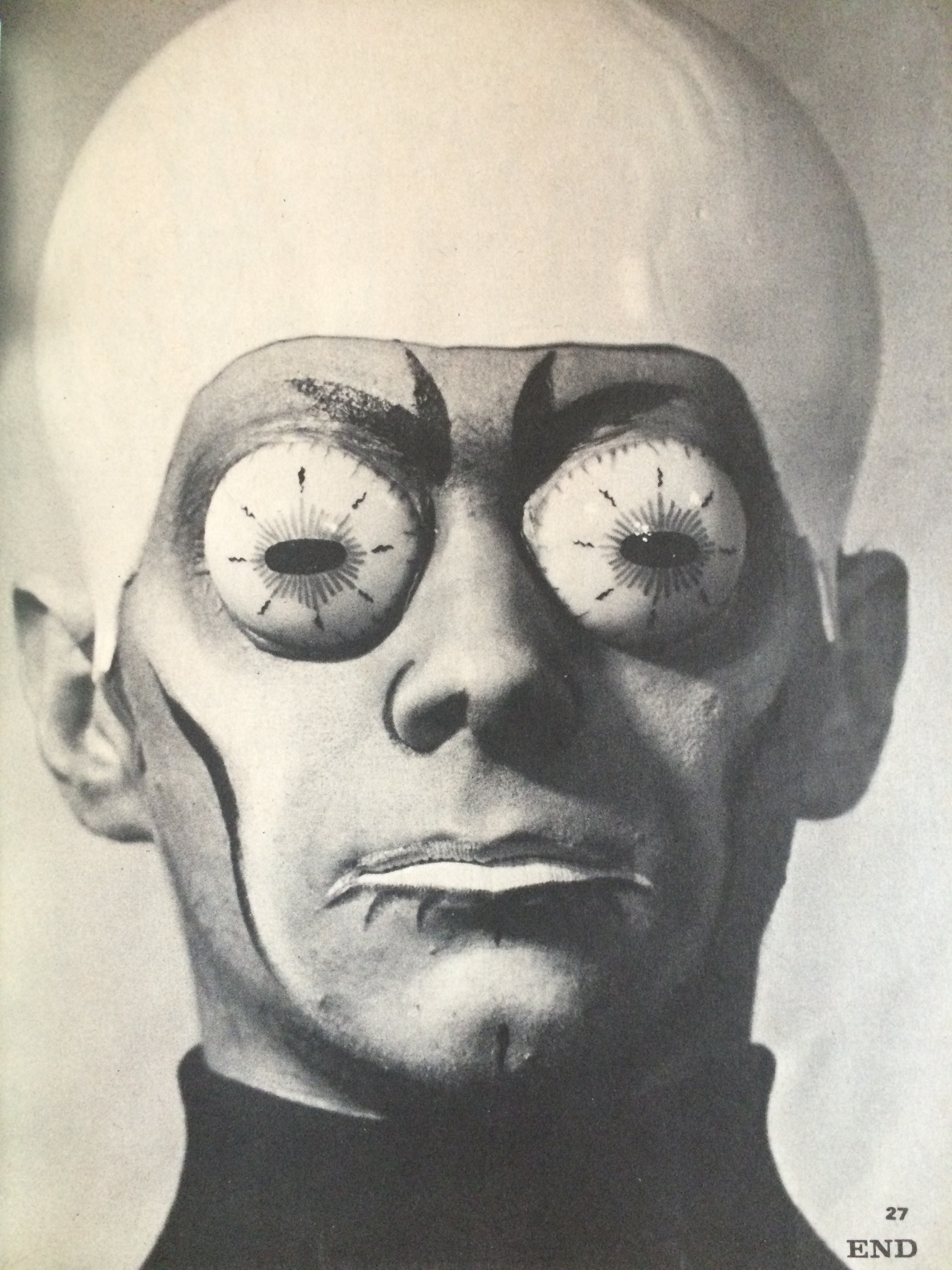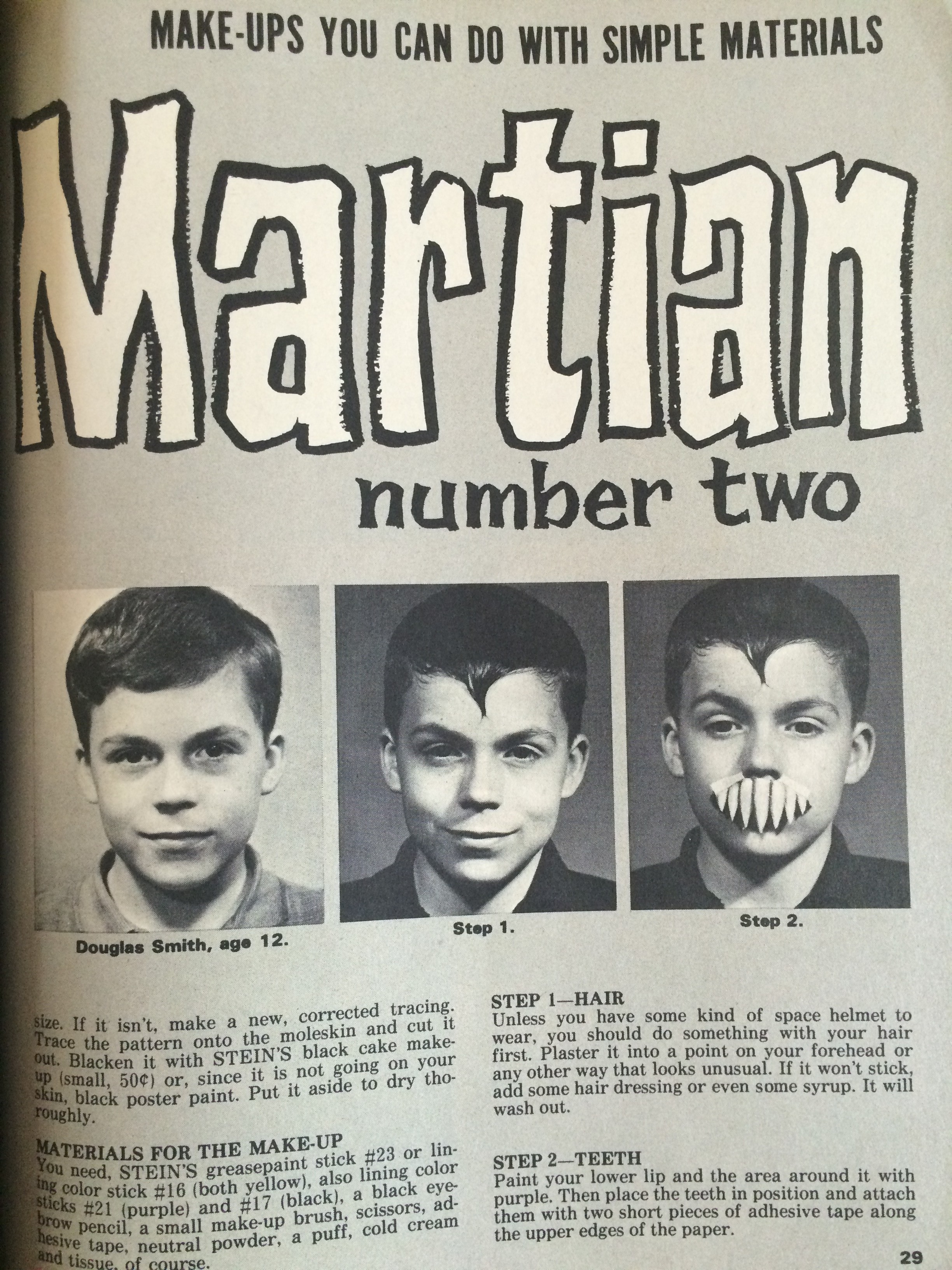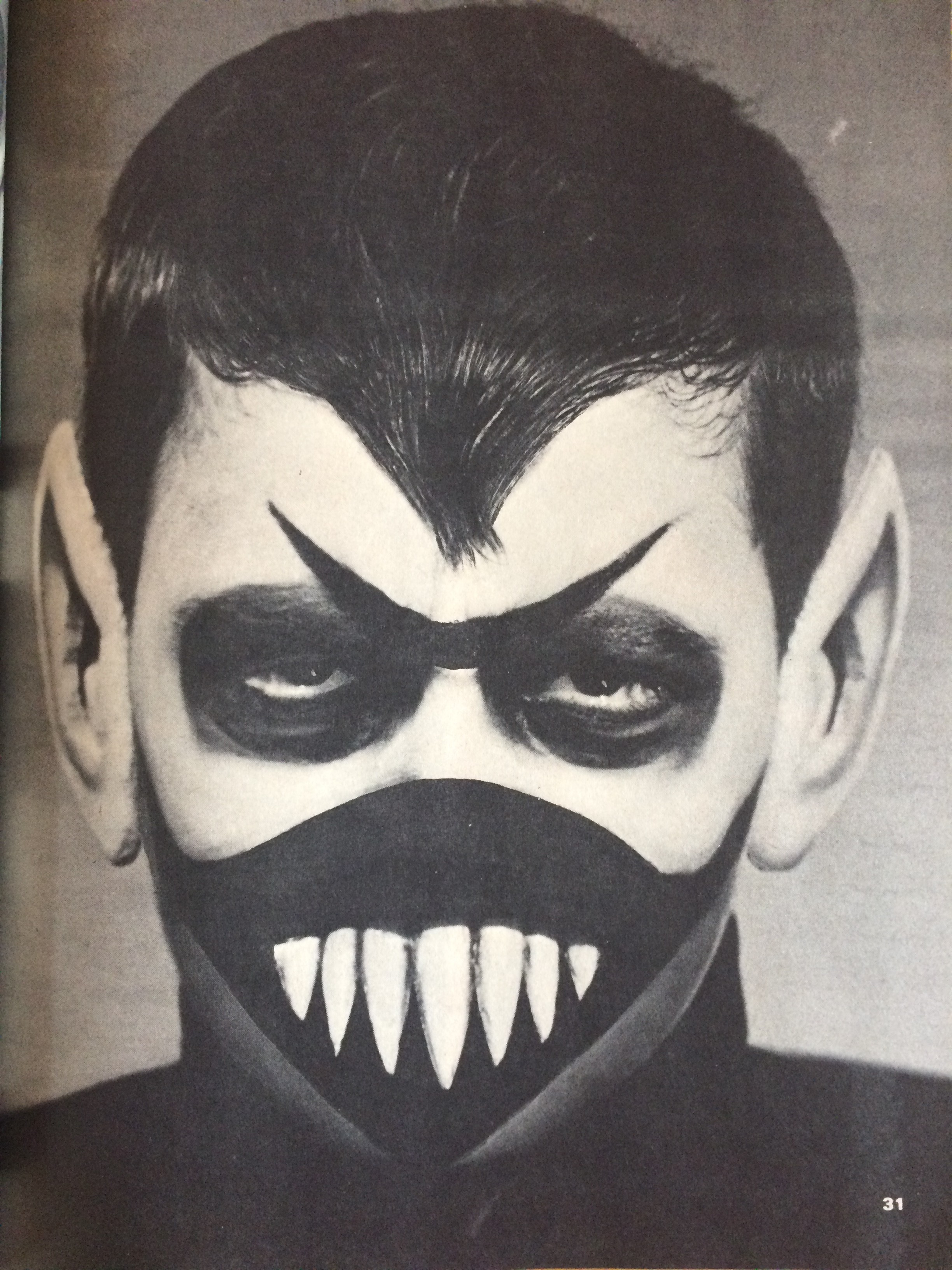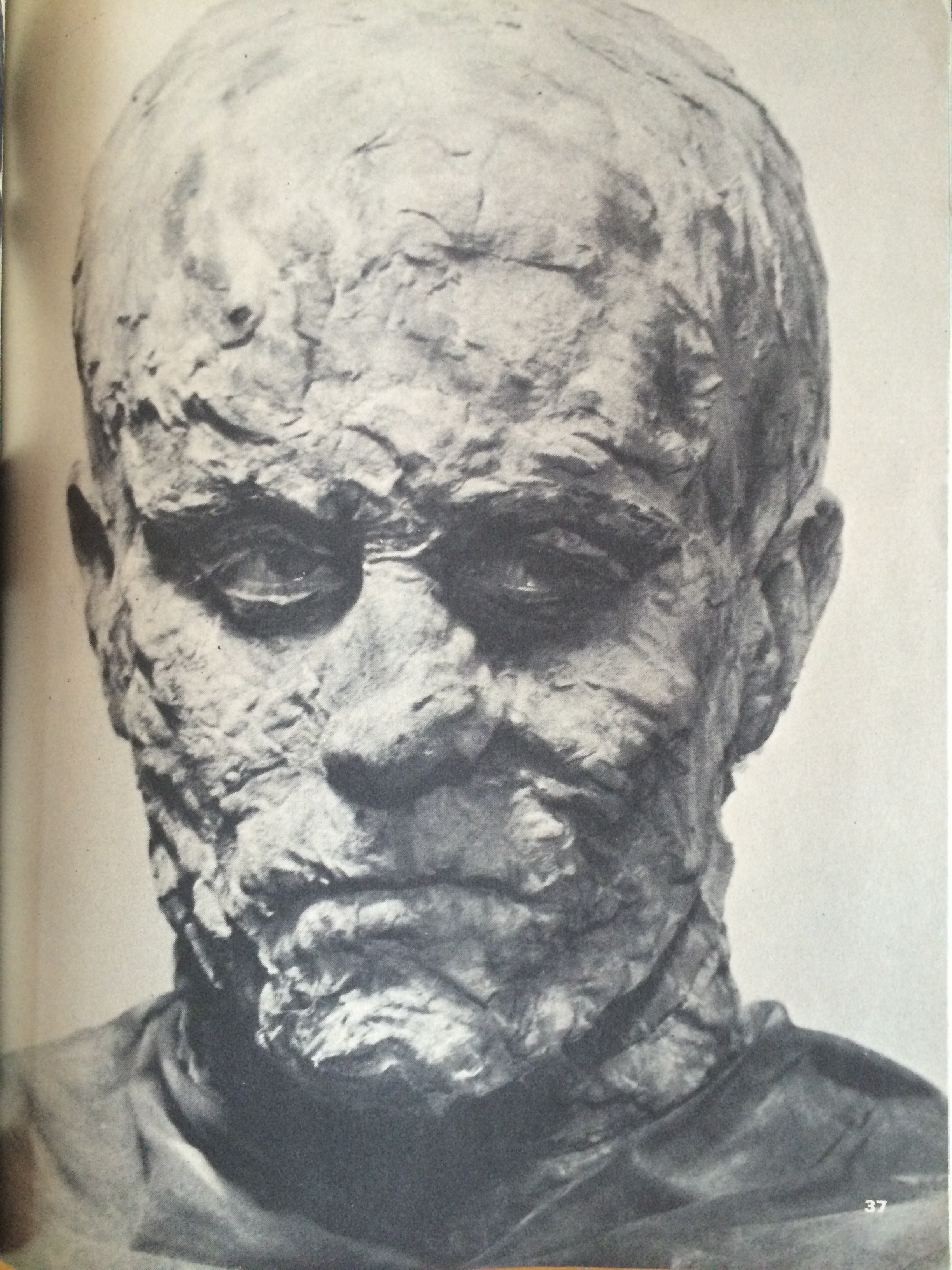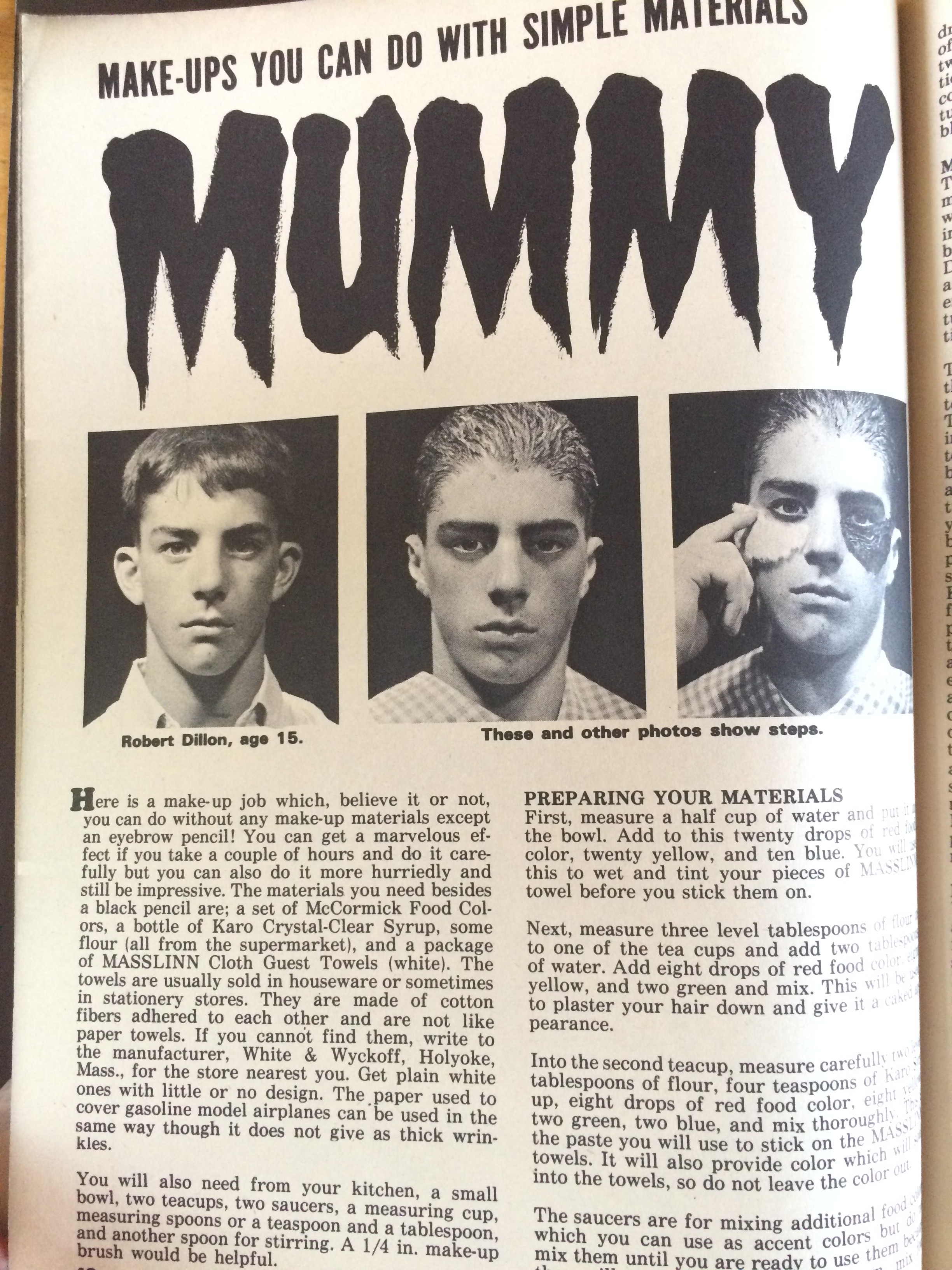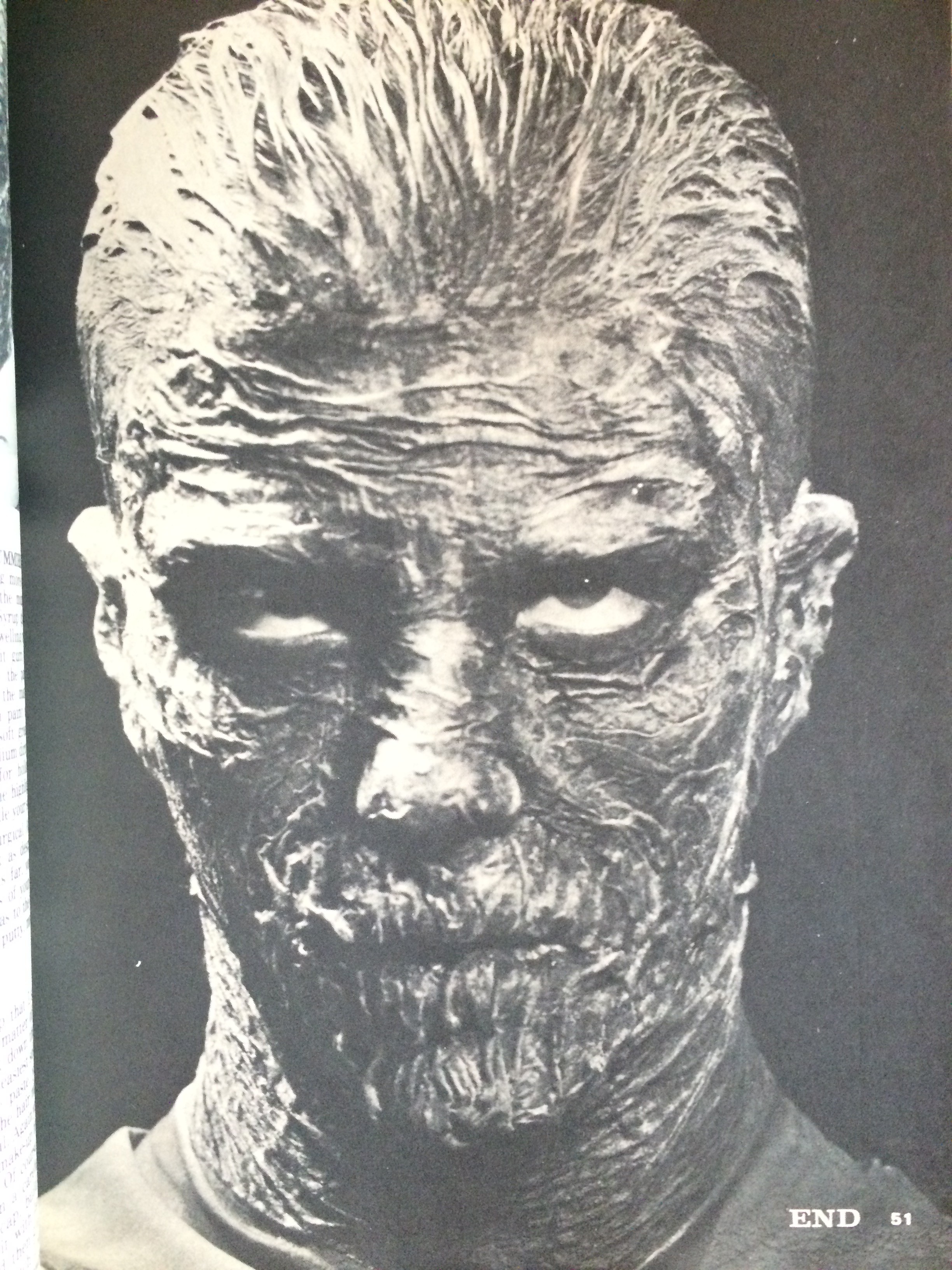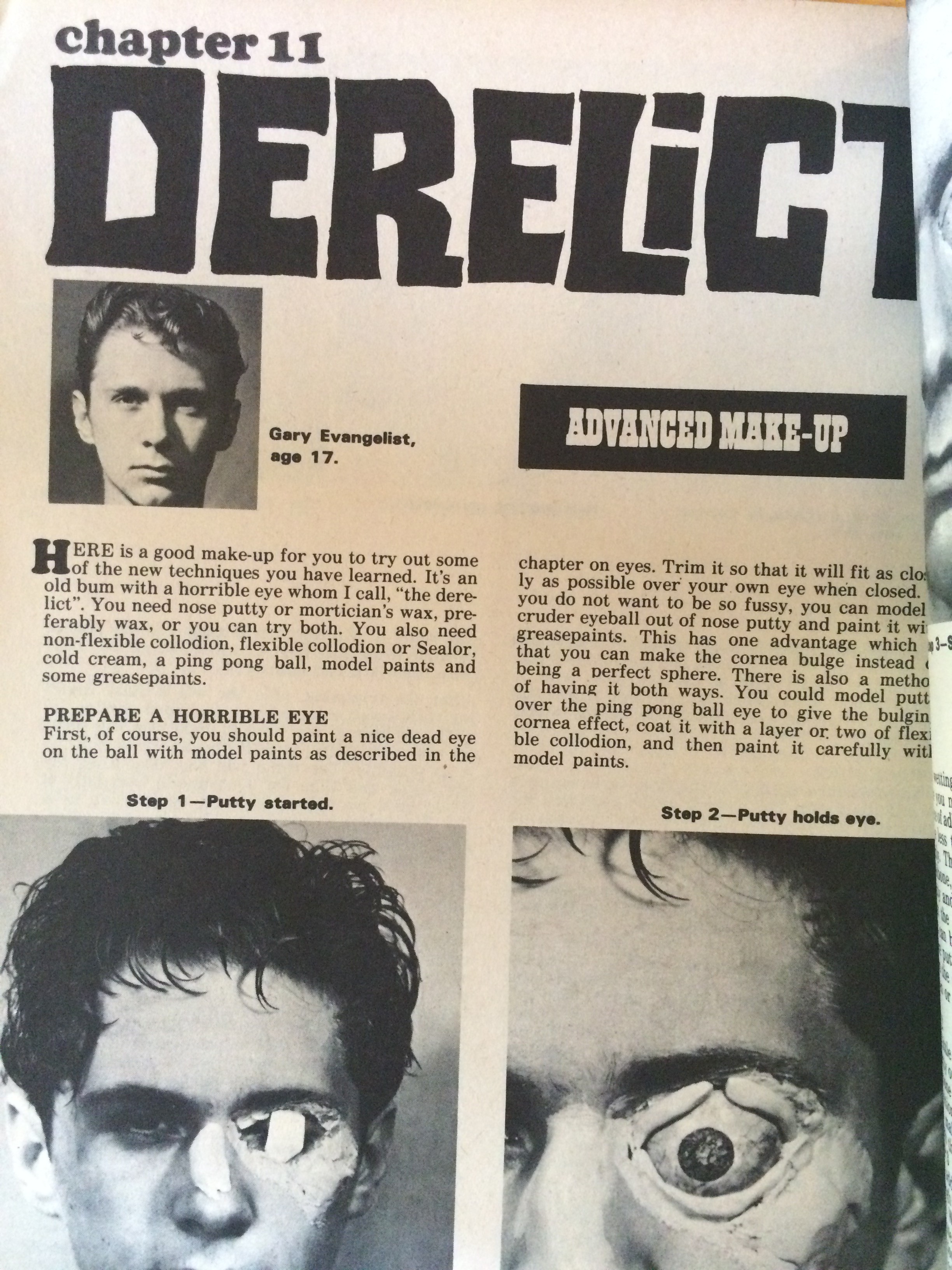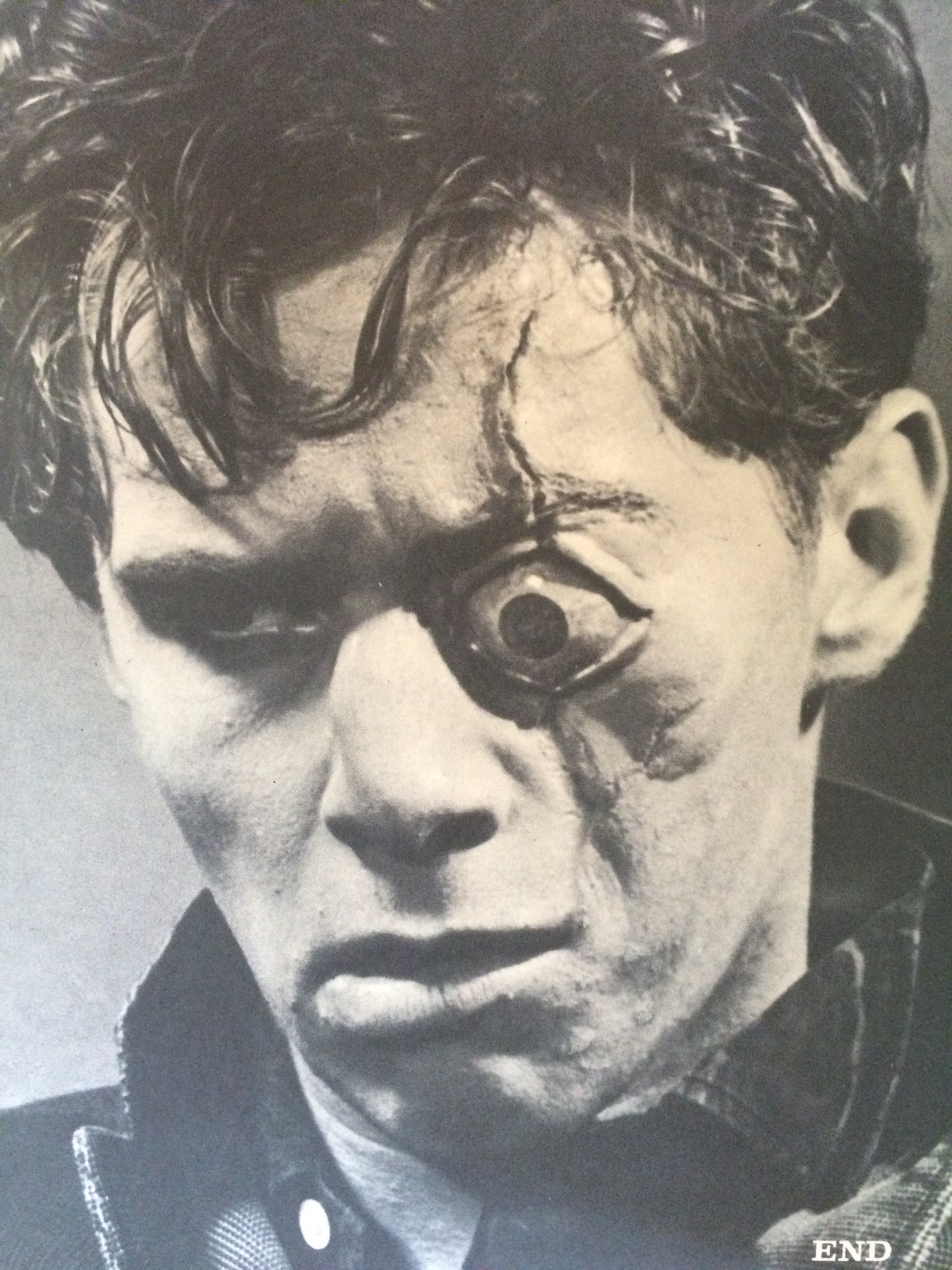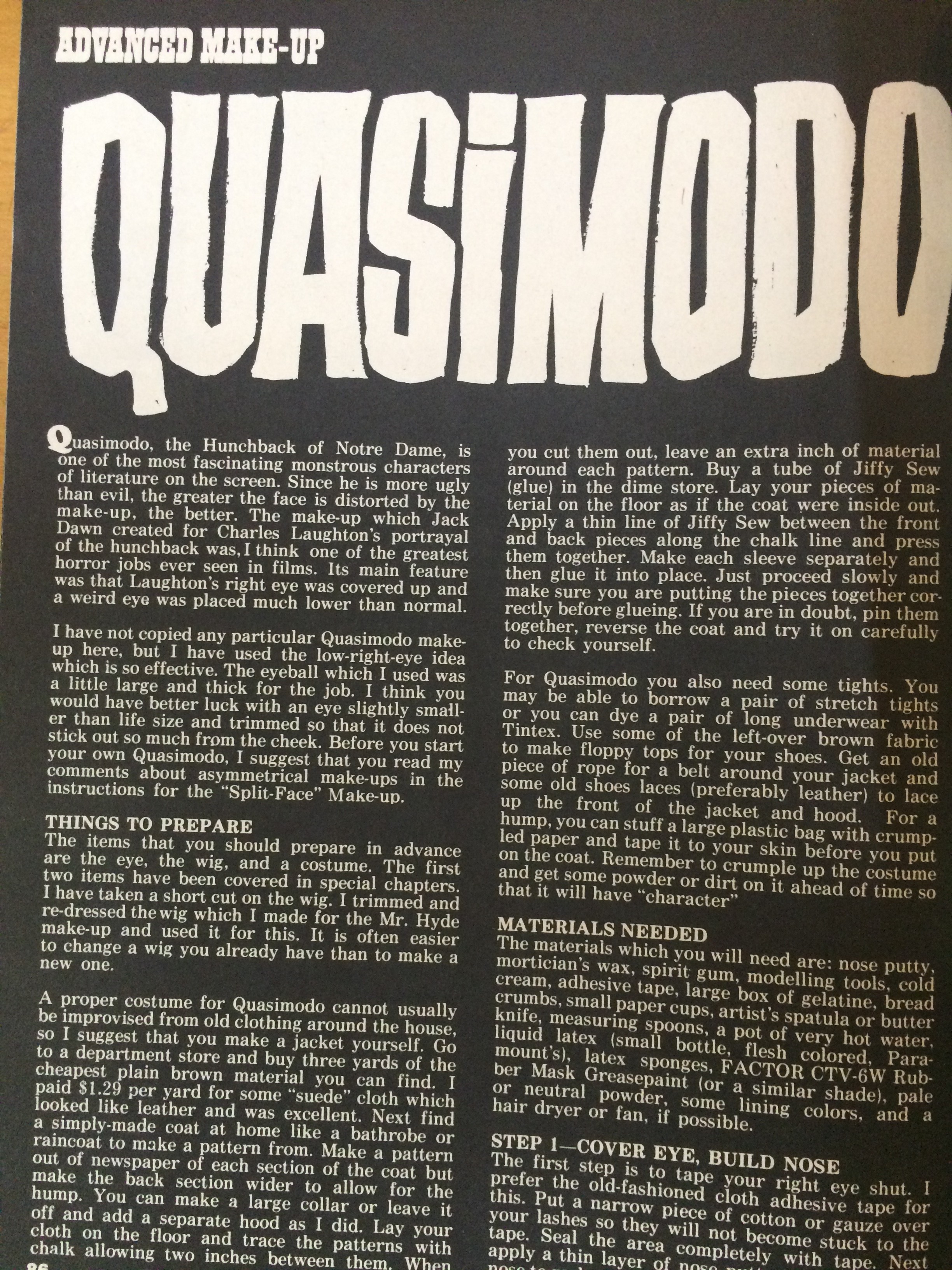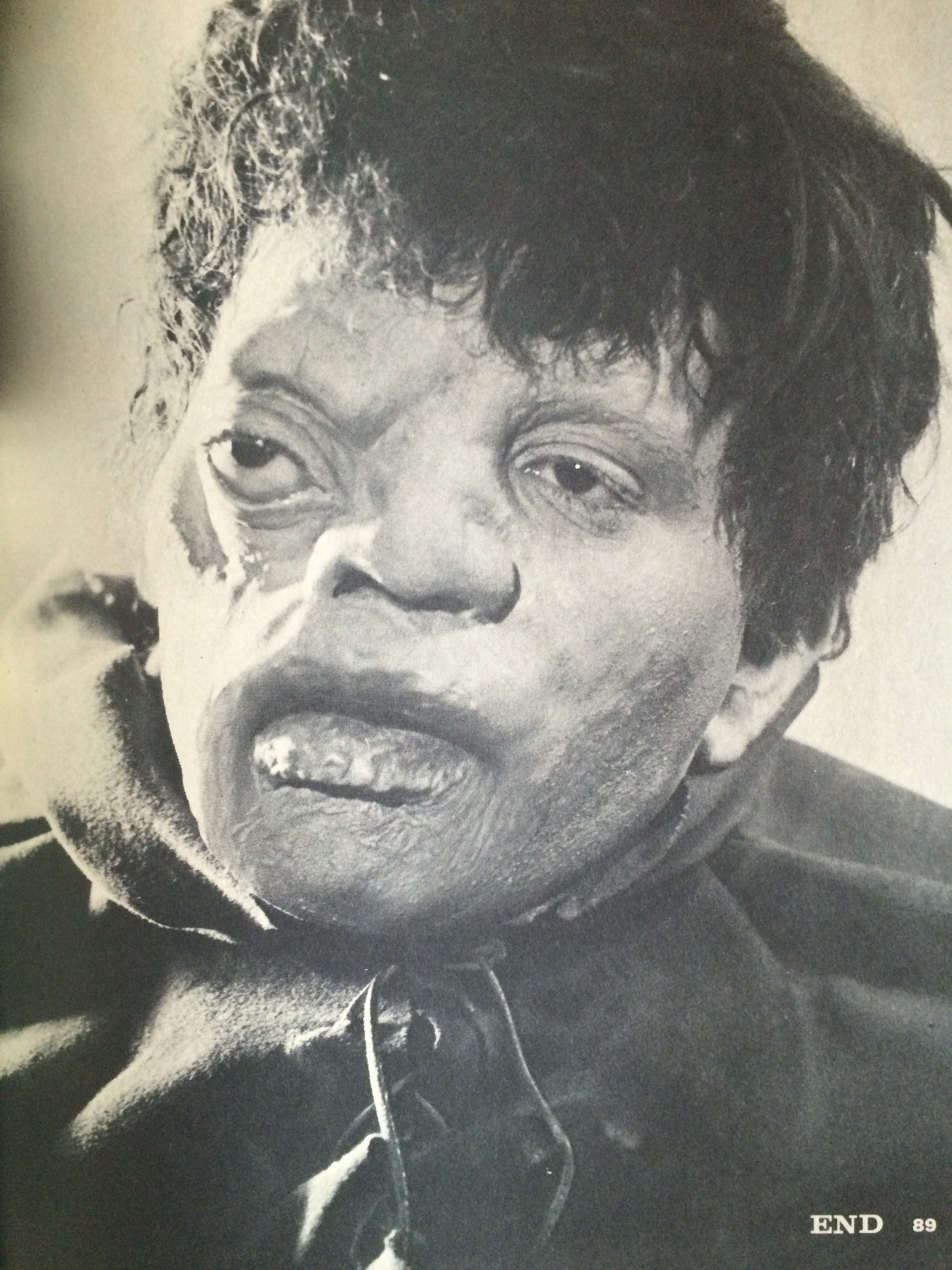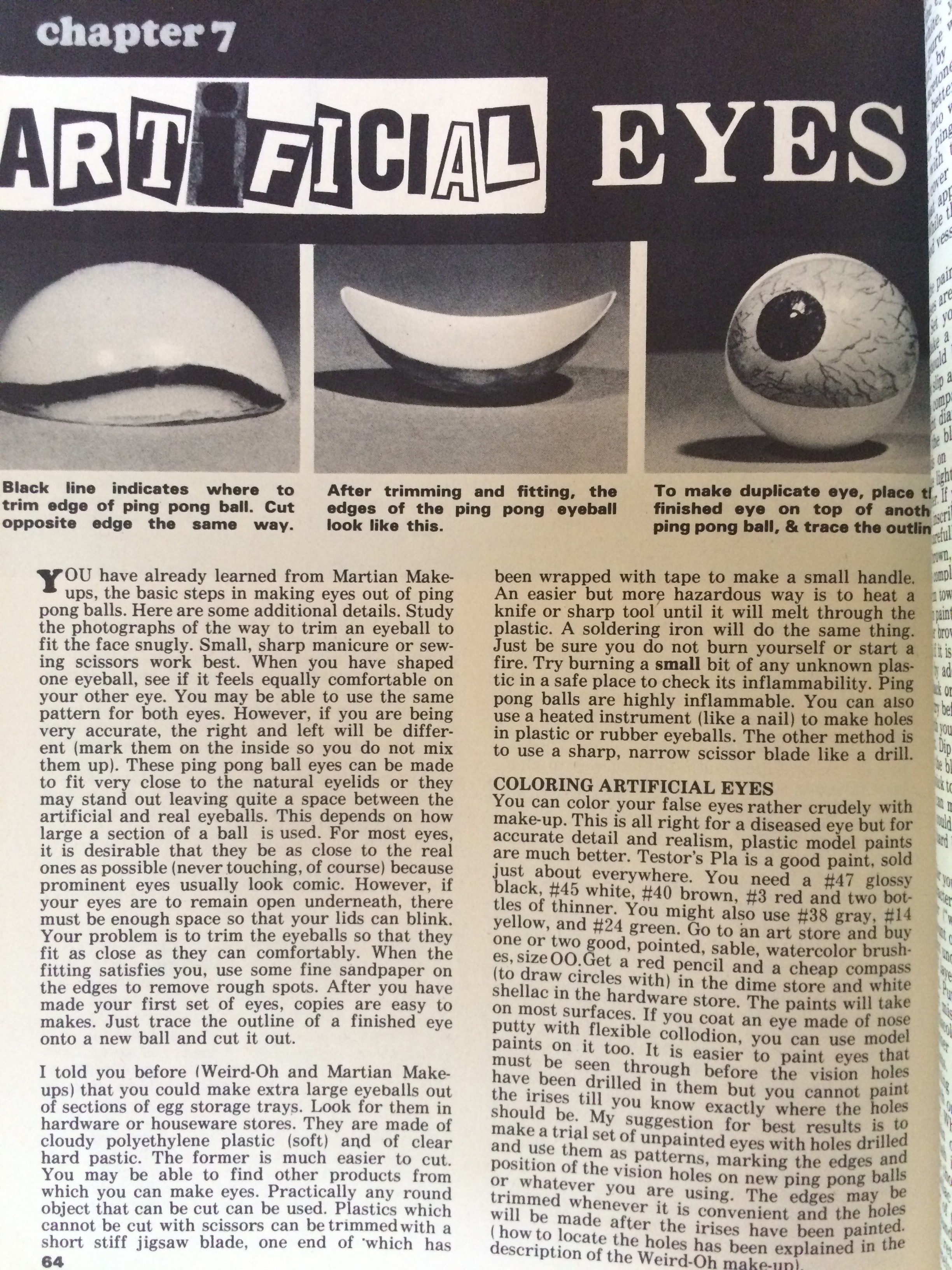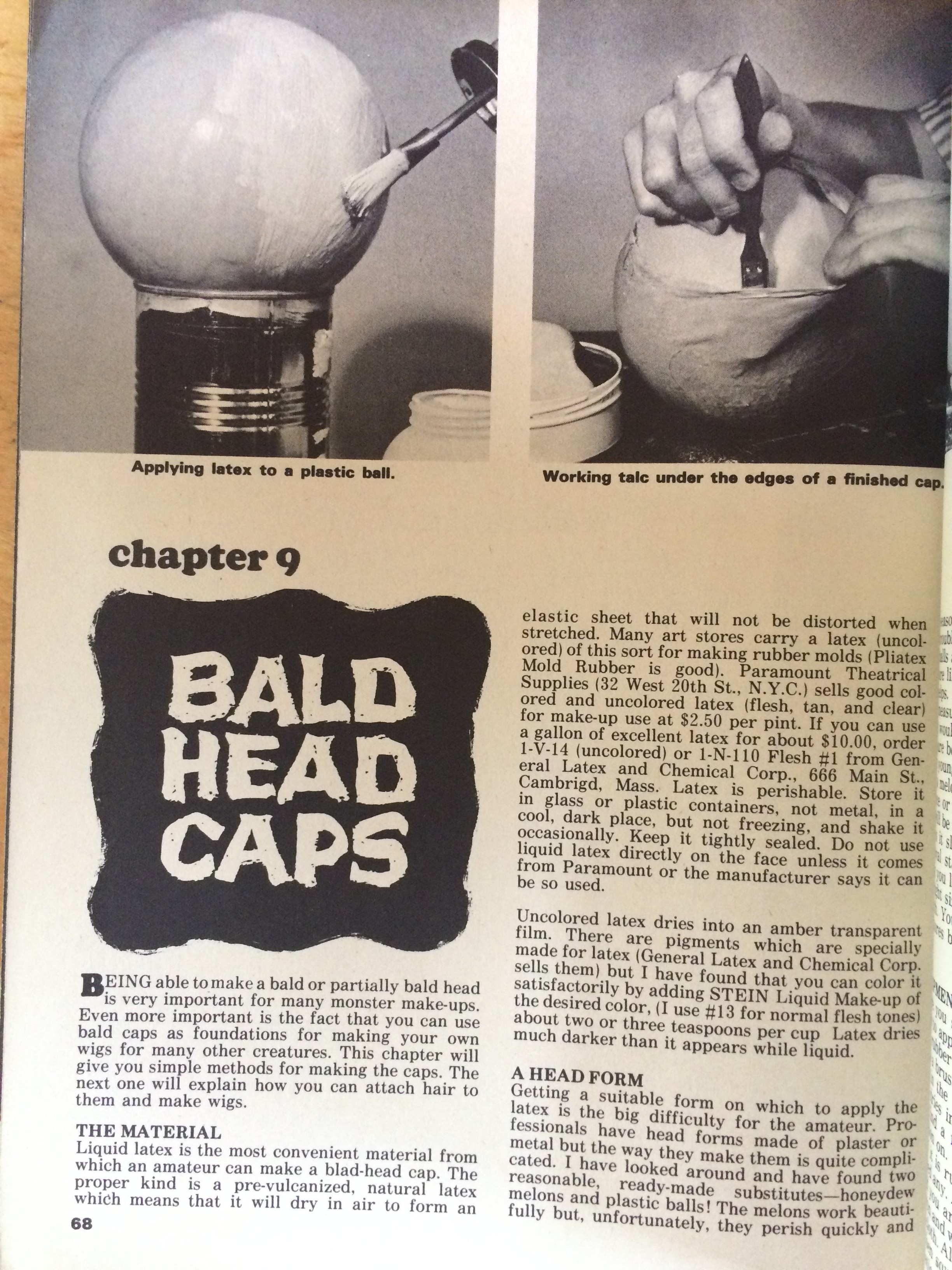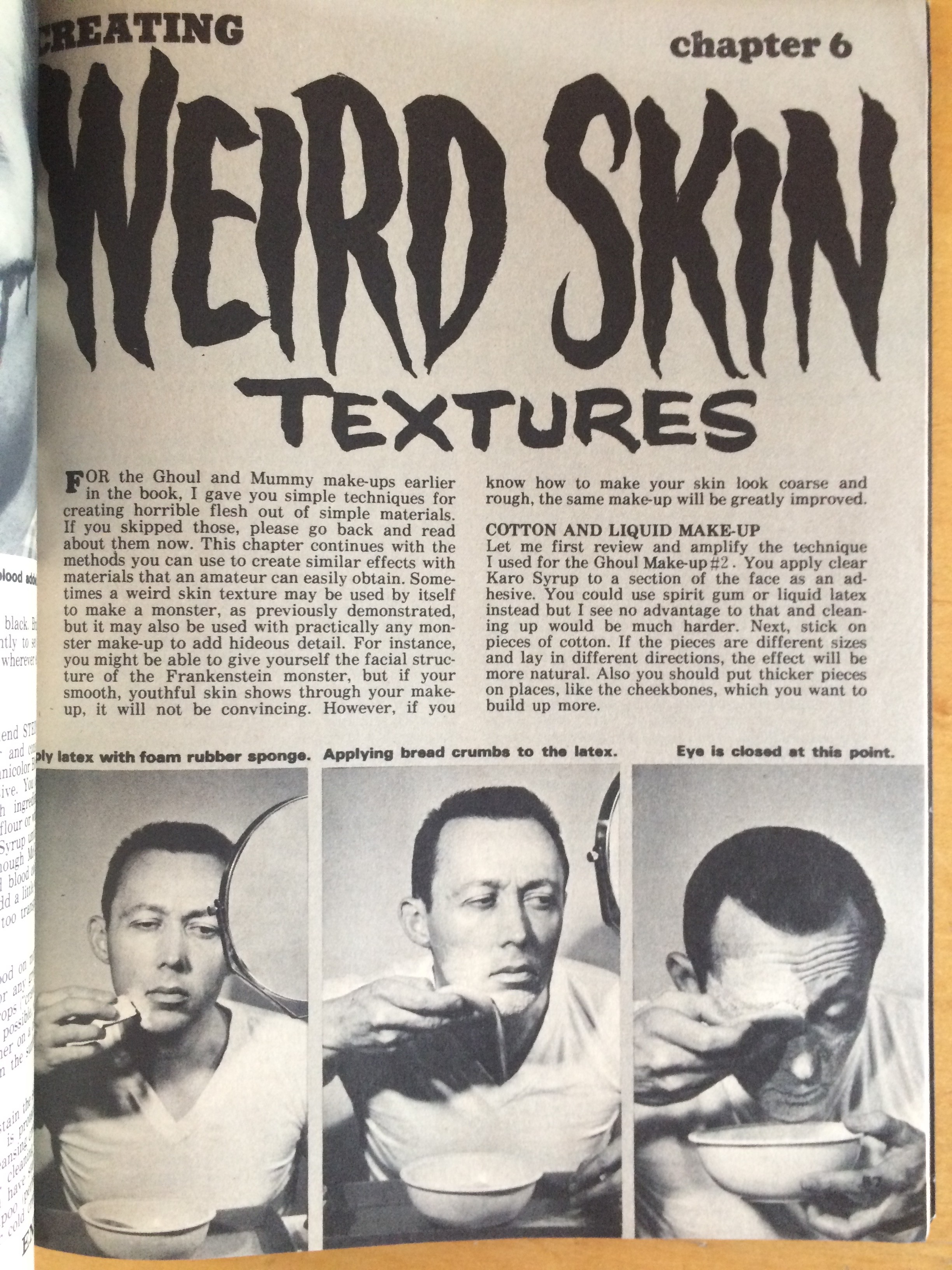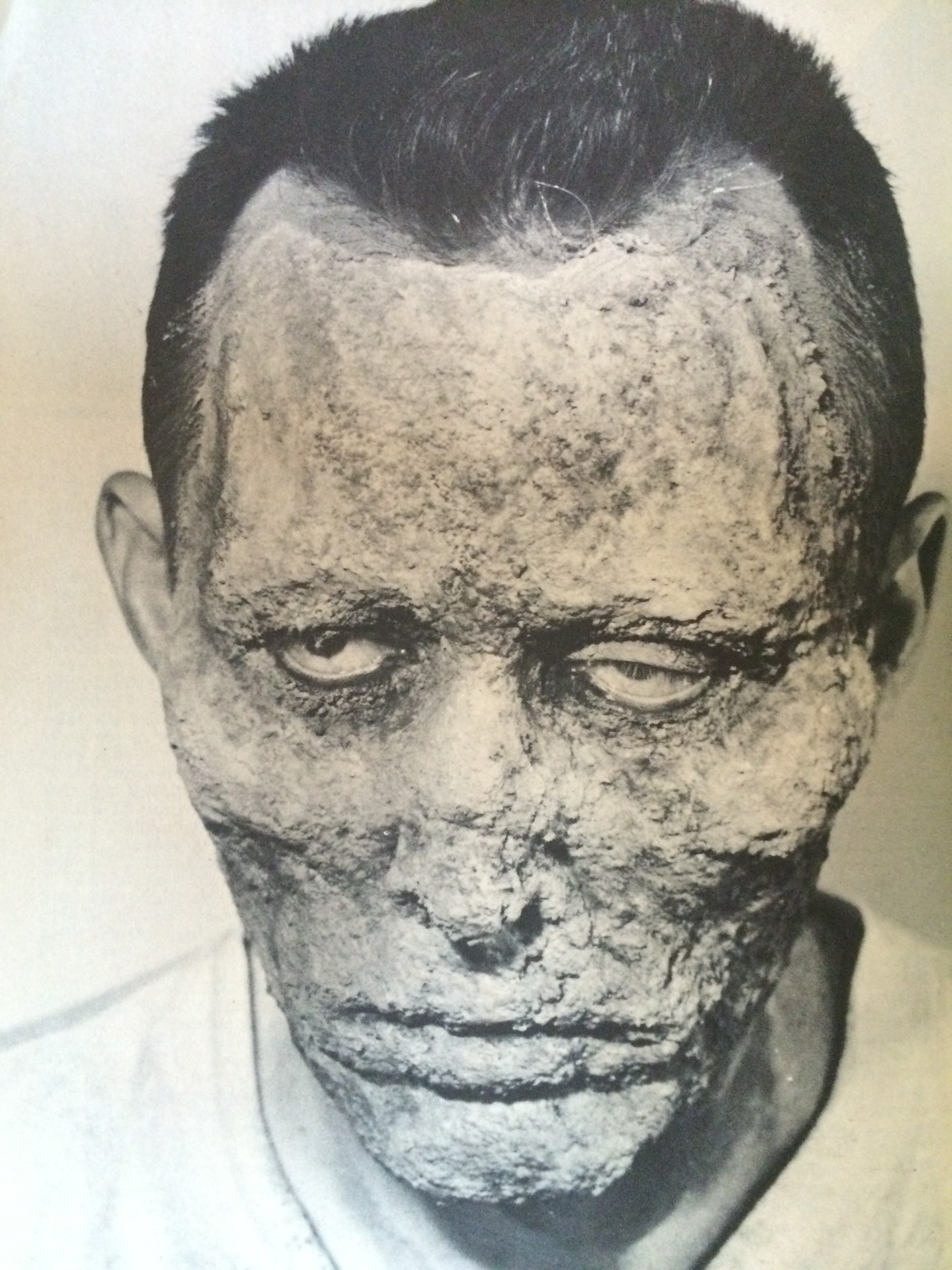 Via Dangerous Minds, Collecting Classic Monsters, Fangoria, Biker Metric