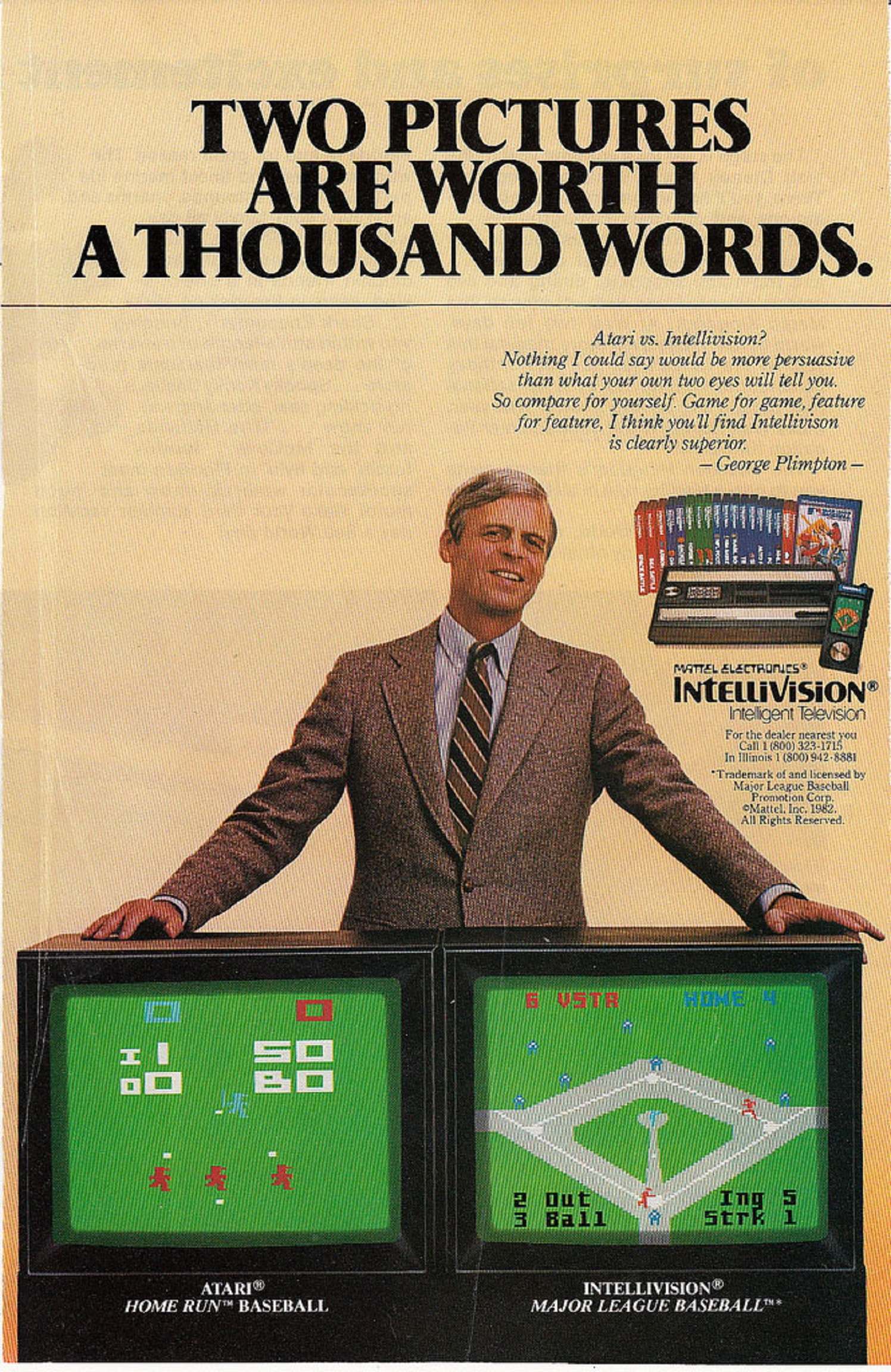 George Plimpton (1927-2003) was a Renaissance Man in the truest sense of that word. He was an accomplished athlete, a journalist, a literary critic, a musician and even, on occasion, a comedian.
But my generation probably remembers Mr. Plimpton best for his spell as TV pitch-man for Mattel's Intellivision.
Starting in 1980, Plimpton appeared in a series of commercials for the brand new game system — Atari's biggest rival — and his name became synonymous with Intellivision to Gen X kids.
In just a few years, Plimpton starred in nearly a dozen such commercials, and in the process compared Atari and Intellivision head-to-head, preached the value of "Intellivoice," and even shot a commercial with E.T.'s buddy, Elliott (actor Henry Thomas).
Here's a look back, in video, at the late George Plimpton — Renaissance Man and hawker of video game systems — circa the Reagan Revolution.
https://youtu.be/ILvQhGl0FVM