IF you ever start to get depressed by the current TV offerings, take a look at the comedies airing in the States in decades past.  Here are 15 adverts from TV Guide which will have you counting your blessings.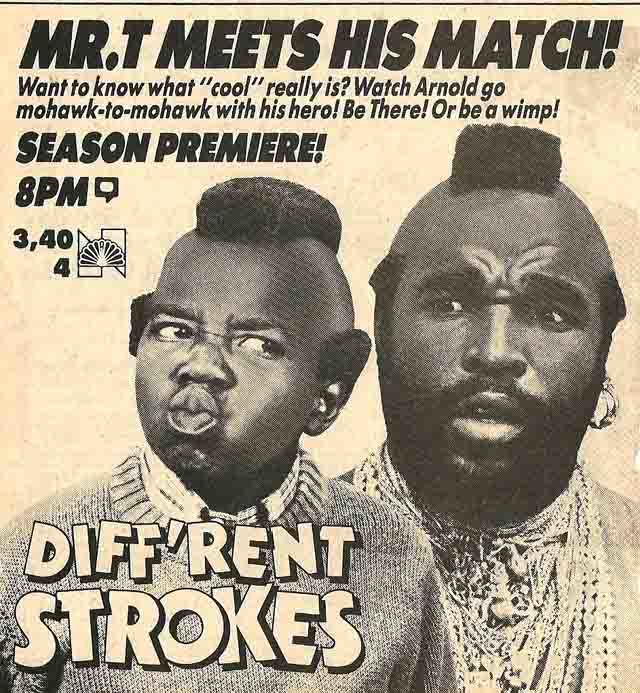 I'll admit, sometimes I'm not in the mood for quality storylines and character development.  There are days where I'll pass on Mad Men and Game of Thrones in favor of something mindless.  But even in those dark hours, I will never – I repeat, NEVER – opt for Gary Coleman with a Mr. T haircut.  This is where my proverbial line in the sand is drawn.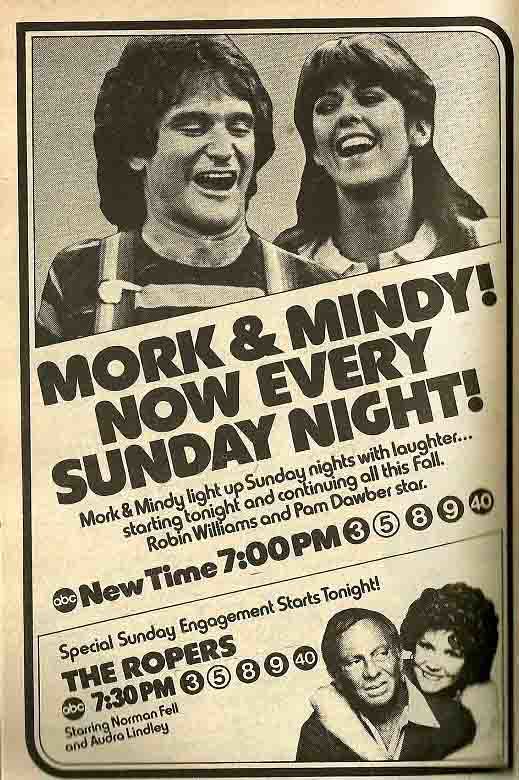 Mork & Mindy – Ever tried to re-watch this show as an adult? It's jarringly terrible.  Robin Williams' cocaine fueled mania wears thin very fast.  Someone should have tranquilized this man just to bring him down to a normal human pace.
The Ropers – TV Guide named this the 49th worst show of all time – which is troubling, because that means there are 48 shows worse than this!
I won't hold it against Normal Fell (Mr. Roper).  He knew this godforsaken spin-off would be a train wreck, so he asked that they hold his Three's Company spot open a year.  The network agreed.  The Ropers was cancelled exactly 1 year and 1 day later.  Sorry, Norman – that's Hollywood.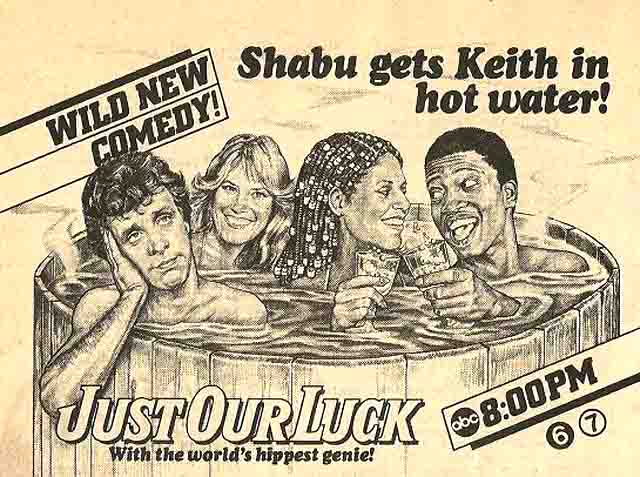 The NAACP didn't like that the show because it featured a black genie who was a thankful servant to a white male.  Audiences didn't like it because it wasn't funny or interesting in even the remotest sense of the word.  But don't take my word for it…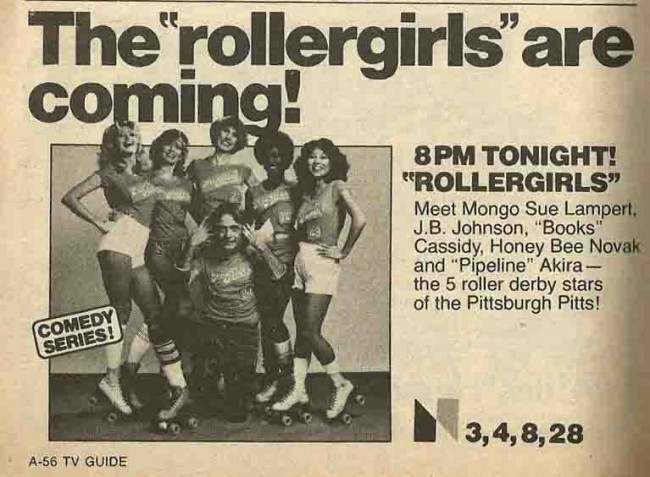 When the only thing redeeming about a TV series is the girls' shorts, there's a problem.  This series will tickle your funny bone…. then snap it like a twig, leaving you a humorless introvert the rest of your life.
Don't say you weren't warned…
The video quality is terrible, but that may be a blessing.  A clear view of this catastrophe would be traumatizing.
What was wrong with television writers during this time period?  Were they trying to seek some mysterious retribution by punishing American audiences? Or were they depressed, and this was their cry for help?  The nature of their psychosis remains unknown.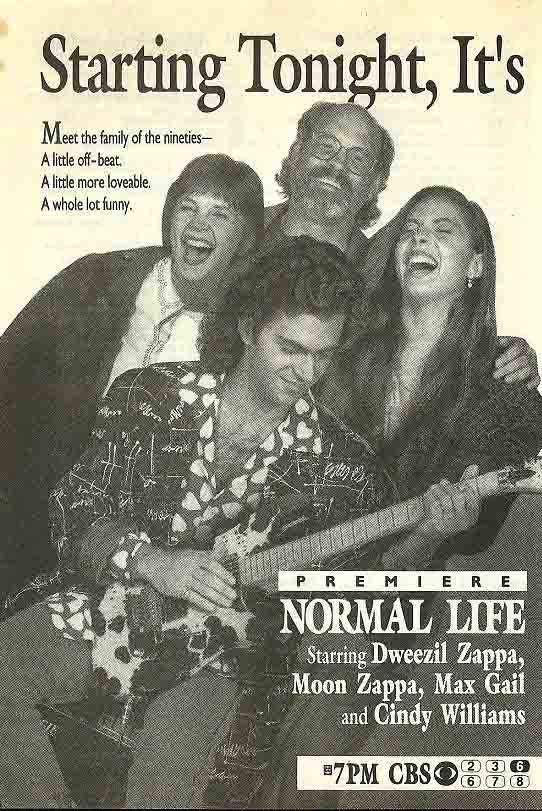 "Meet the family of the nineties – a little off-beat, a little more loveable, a whole lot funny"
Frank Zappa was incapable of making something mediocre.  It was sometimes objectionable, sometimes indecipherable, but never bland.  The man who said "without deviation, progress is not possible" lived by those words.
Then his kids starred in Normal Life, and all was undone.  Thanks Dweezil.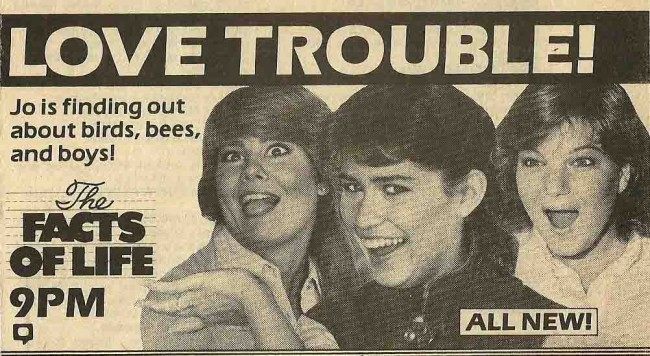 I'm consoled by the fact that we didn't pay for TV back then.  No cable fees, no Hulu, no Netflix Instant – all you needed was an antenna.  As this TV Guide advert proves, you sometimes got what you paid for.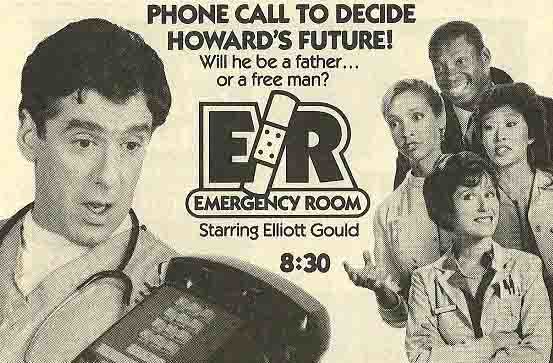 Ever wonder how Elliot Gould went from one of the coolest dudes in Hollywood during the 1970s to literally disowned and bankrupt in the 1990s?  Let's just say that during the decade in between, mistakes were made.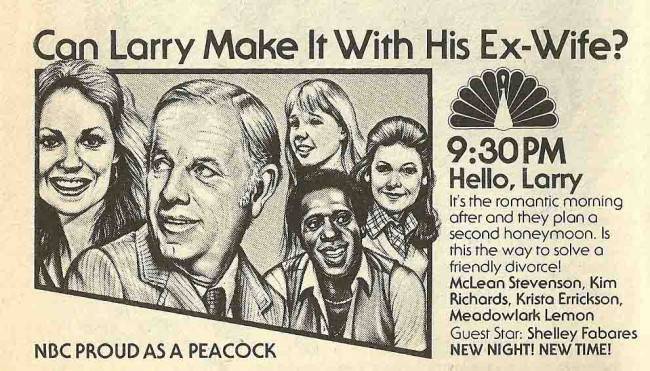 "John McCain's return to the Senate will be the chilliest reception for a war hero since McLean Stevenson tried to talk his way back onto M*A*S*H after Hello, Larry tanked."
– Arianna Huffington
McLean Stephenson's career after M*A*S*H* is the Trail of Tears of filmographies, with one cancelled bomb after another:  The McLean Stevenson Show (1976–77), In the Beginning (1978), Hello, Larry (1979), Condo (1983), and Dirty Dancing (1988).  An unprecedented string of failed television projects that remains unrivaled.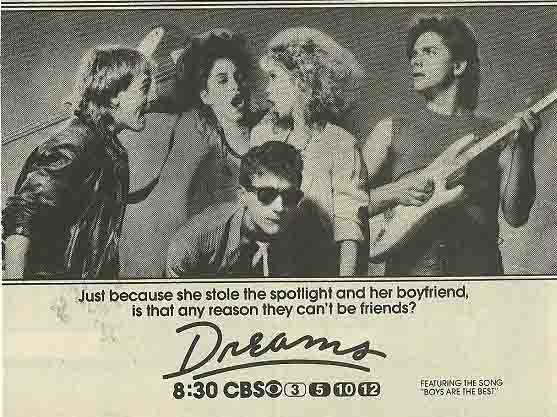 "Dreams" followed "Charles in Charge" on Wednesday nights, so you know it had to be good.  (If you could hear me say that sentence, you'd know I'm being comically sarcastic.)
Here is a song by this fictional band (which included Jami Gertz and John Stamos) called "Kiss Me Red". I tried in vain to come up with a band I could compare them to, but really they are in a class by themselves.  The best I can do is say they make Mister Mister seem like musical pioneers.