These snapshot portraits, acquired by collector Robert E. Jackson, feature young blades in tidy, rented Bond and bandleader suits on their way to The Prom to meet a date wearing a strapless taffeta dress. Is that mom or pop behind the camera snapping the bright-eyed fruit of their loins on the cusp of adulthood, telling him how handsome he looks? He's stood in the family home on the threshold of leaving. The backdrops – all drapes, brass knobs and plastic covers over the easy chairs – take us back. He's going forward…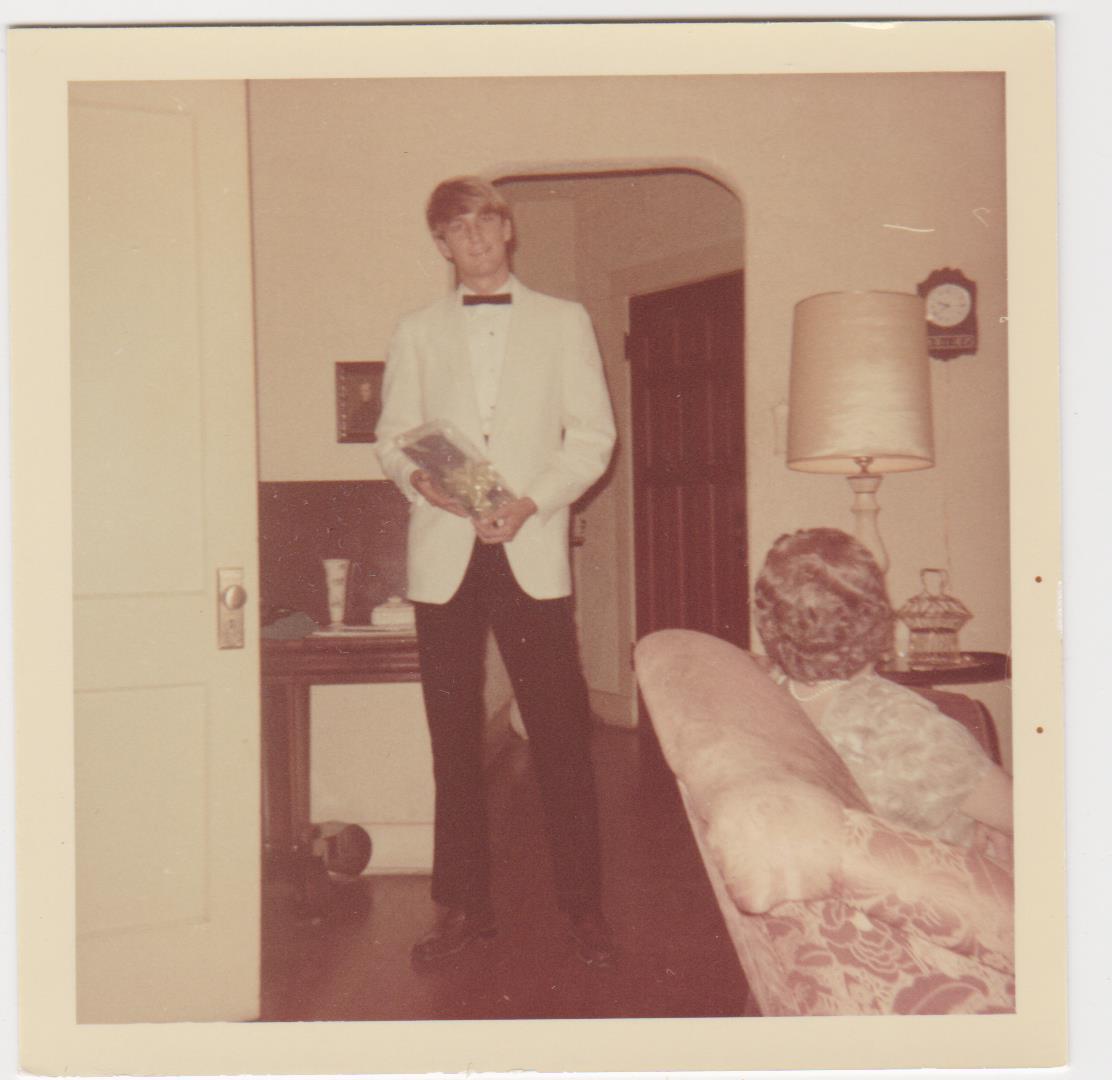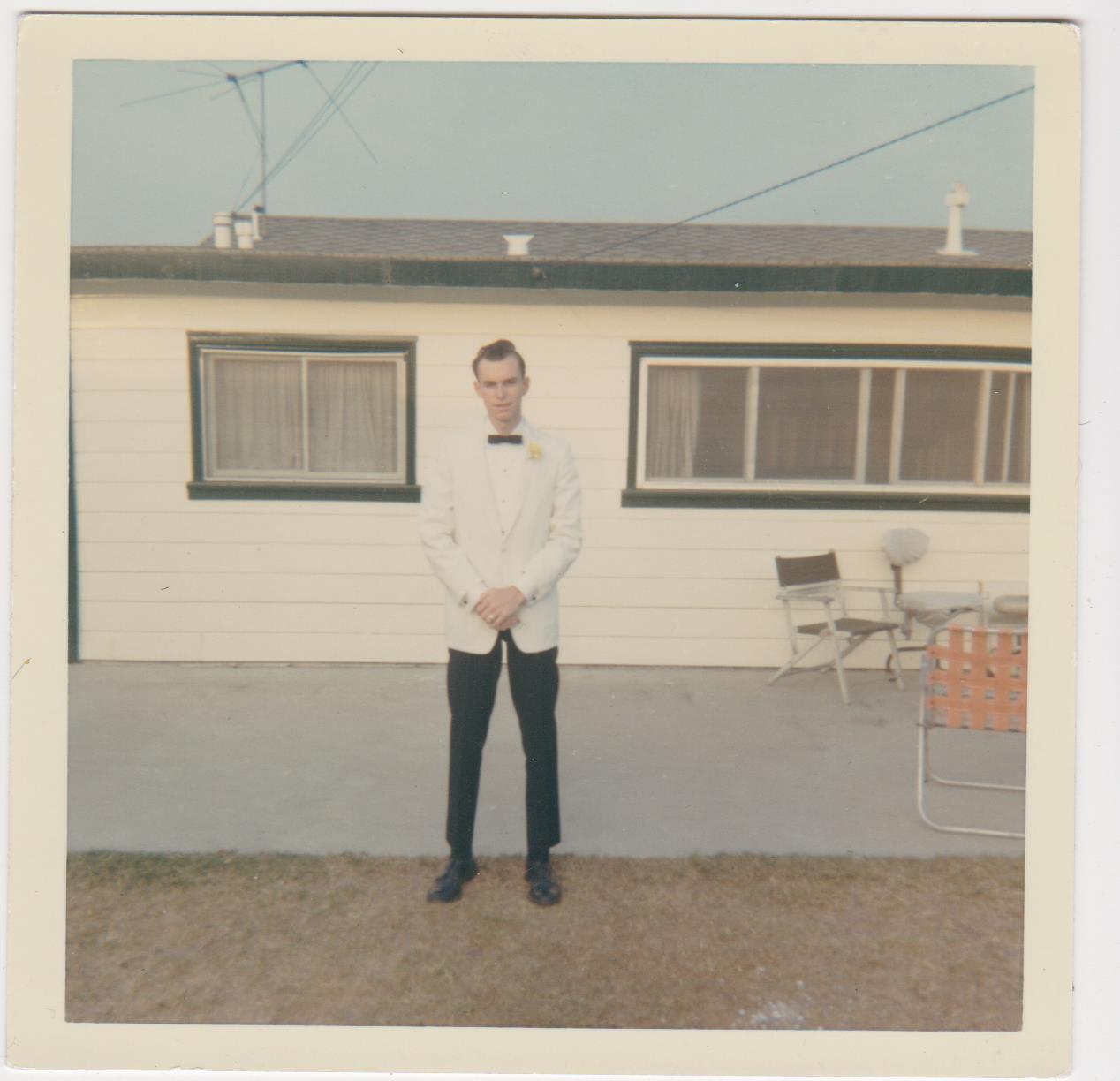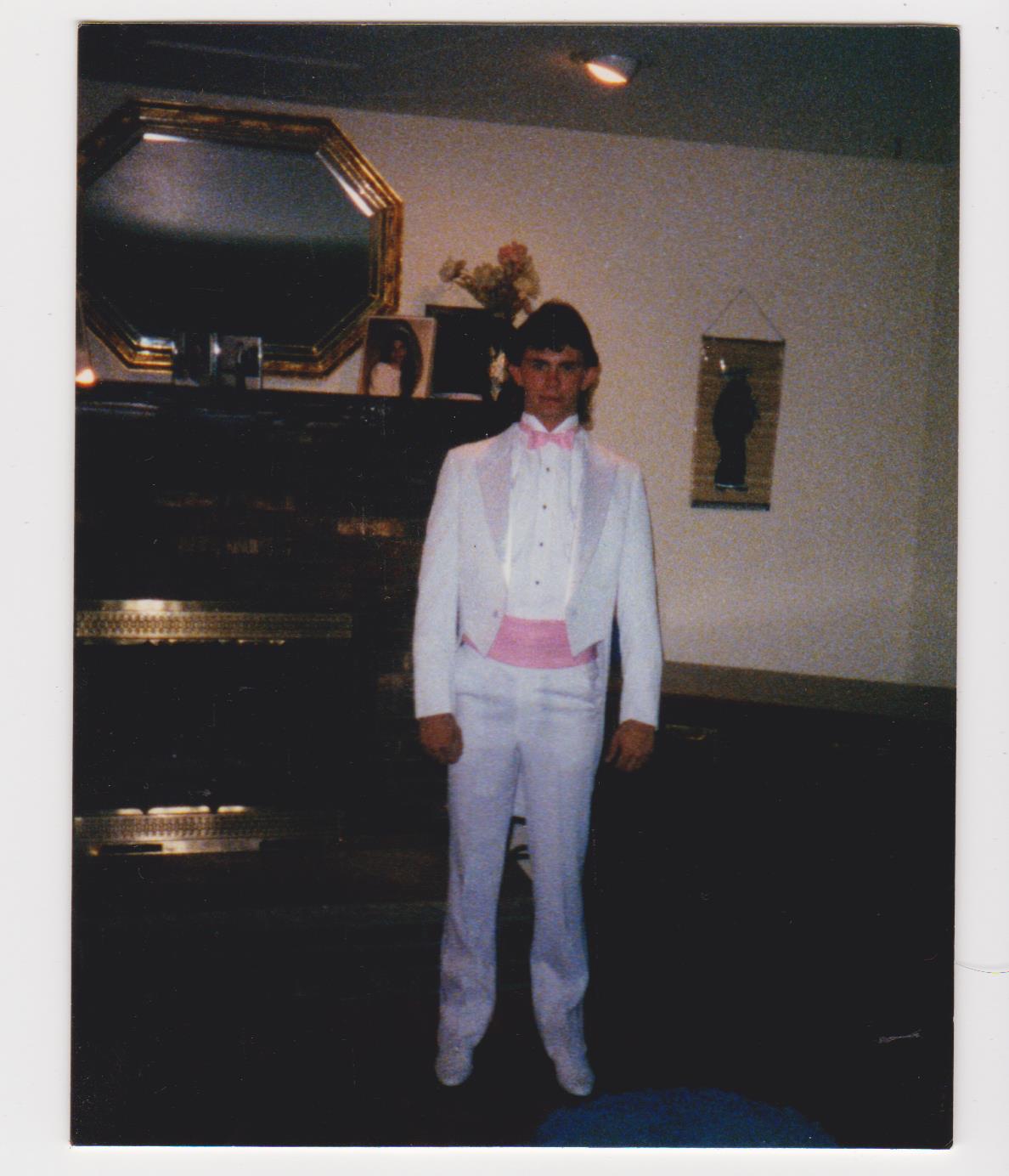 "And from the whole she deduced this useful lesson, that to go previously engaged to a ball, does not necessarily increase either the dignity or enjoyment of a young lady."
― Jane Austen, Northanger Abbey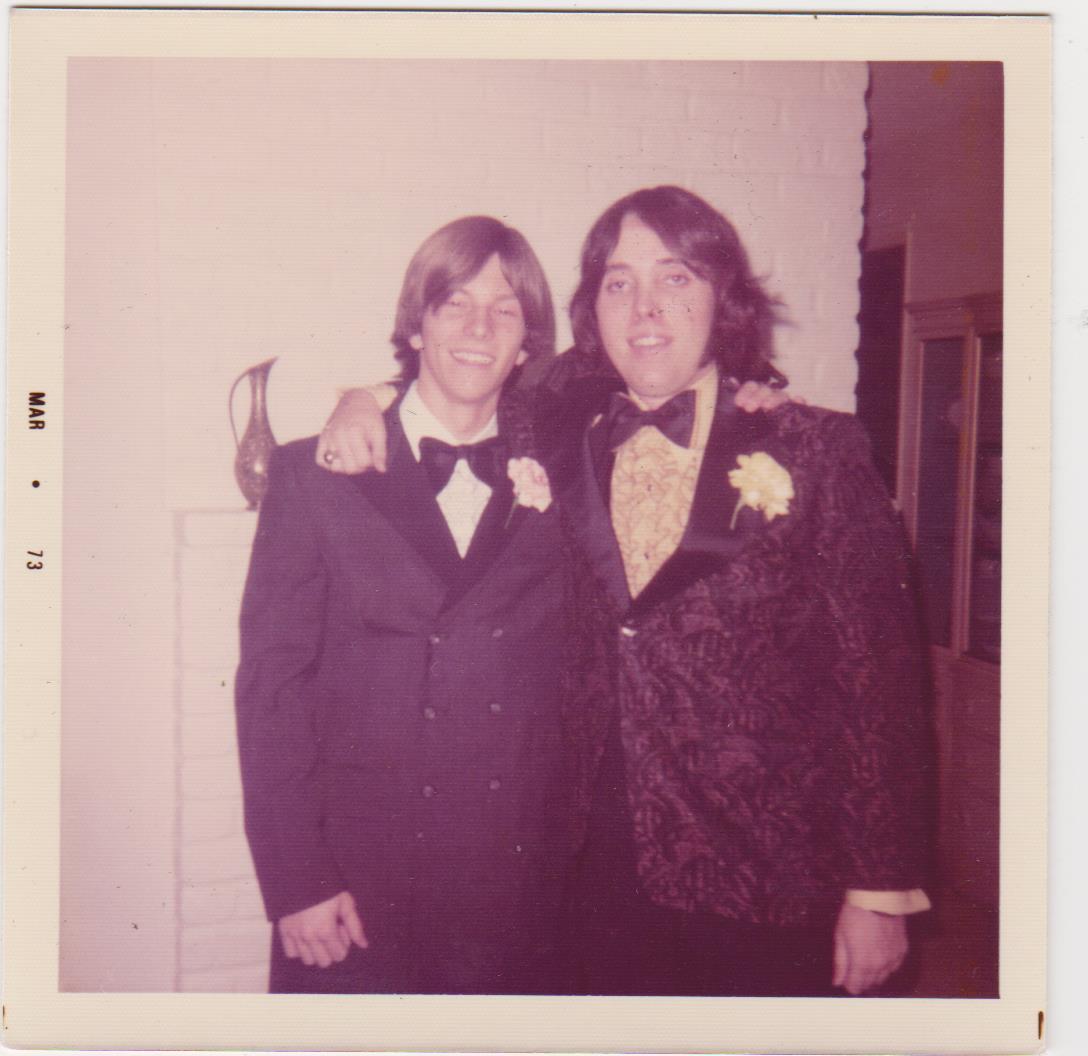 Miss Collins: Carrie? Carrie. Carrie, what's the matter? What happened?
Carrie: Nothing.
Miss Collins: Was it one of the girls? Did one of the girls do something to you?
Carrie: No.
Miss Collins: What is it, then? You can trust me, you know that? Would you tell me?
Carrie: I got invited to the prom.
Miss Collins: That's great! That's fantastic! So what are you down here moping around for?
Carrie: Tommy Ross asked me.
Miss Collins: That's even better. He's really cute, huh?
Carrie: I know who he goes around with. They're just trying to trick me again. I know.
 Carrie, 1976
Marty McFly: Let's go over the plan again, so eight-thirty where are you going to be?
George McFly: I'm gonna be at the dance.
Marty McFly: And where am I gonna be?
George McFly: You're going to be in the car with her…
Marty McFly: Right, so right around nine o'clock she's going to get very angry with me.
George McFly: Why would she get angry with you?
Marty McFly: [reluctantly] Because, George, nice girls get angry when guys take advantage of them.
– Back to The Future, 1985
'Cause don't forget who's taking you home
And in whose arm's you're gonna be
So darlin'
Save the last dance for me
– Save The Last Dance For Me, The Drifters
Vince: Hi, I'm Vince Fontaine, I'm judging the dance contest.
Marty: I don't think I'm entered.
Vince: A knockout like you? What's your name?
Marty: Marty.
Vince: Marty what?
Marty: Maraschino. You know, as in cherry.
– Grease, 1978
"A clever, ugly man every now and then is successful with the ladies, but a handsome fool is irresistible."
― William Makepeace Thackeray, The History of Henry Esmond, Esq.
I thought he was really handsome in his tux, but you could tell by the look on his face it suited him like a sock on a rooster. He didn't say much all evening long.
— Dolly Parton (Dolly: My Life and Other Unfinished Business)
Robert E. Jackson has a sublime collection of vernacular photo ephemera.