IN 1977, Donny and Marie Osmond were huge. Thanks to this colouring book you could share their adventures.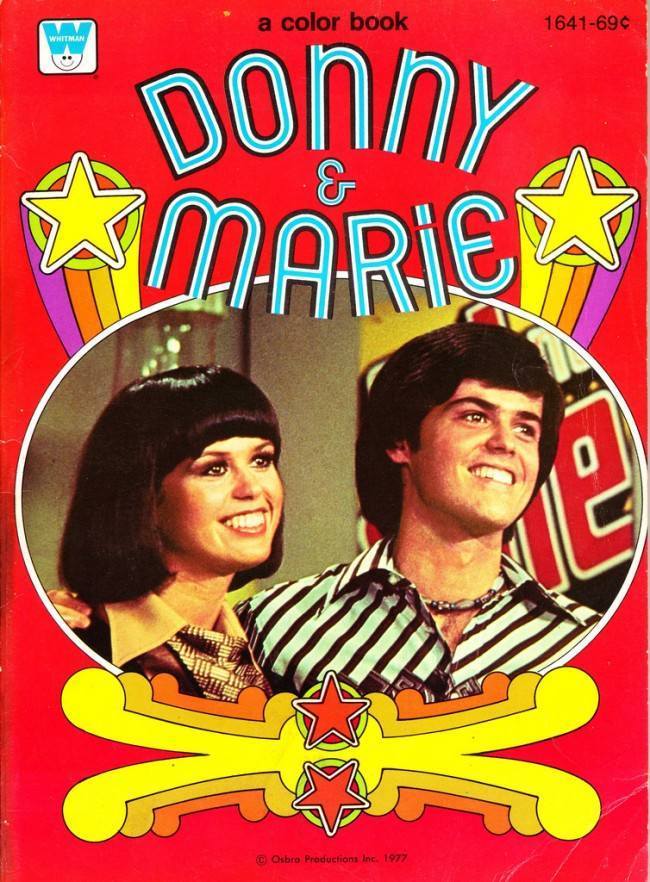 Donny & Marie are taking a trip.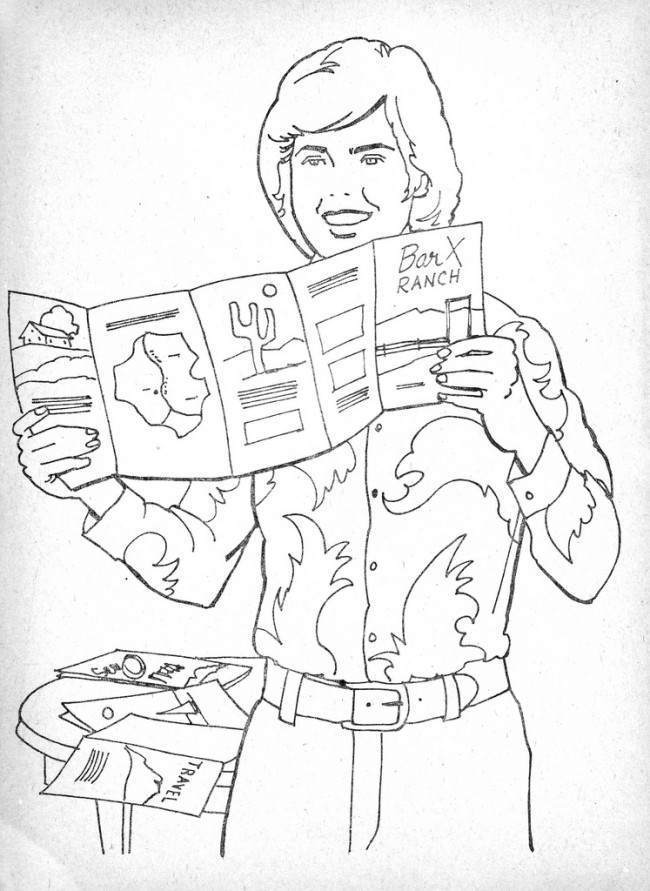 Lord Lucan?
Of Course it is.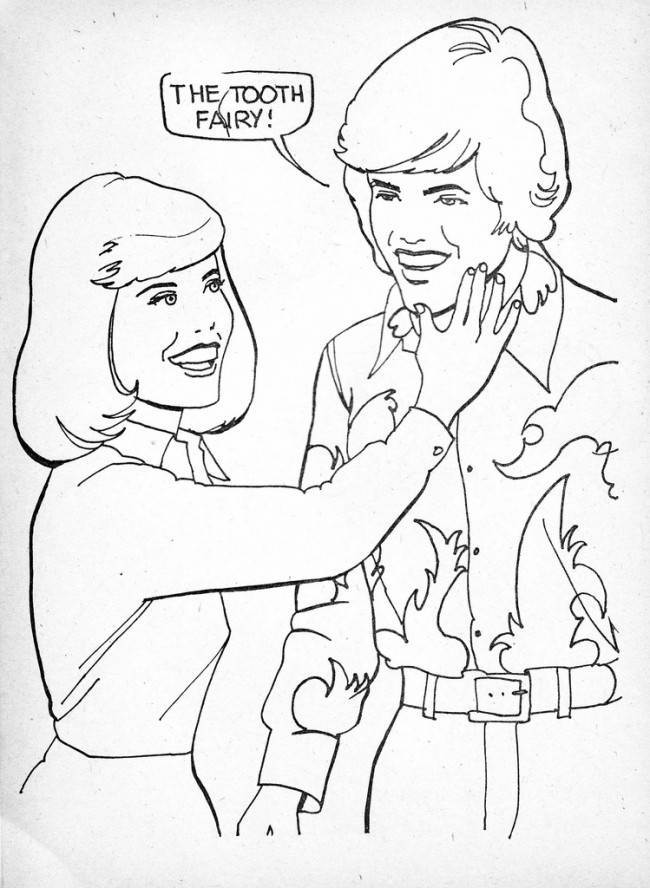 There's a funny story about the hole in the sock. Donny will tell it another time.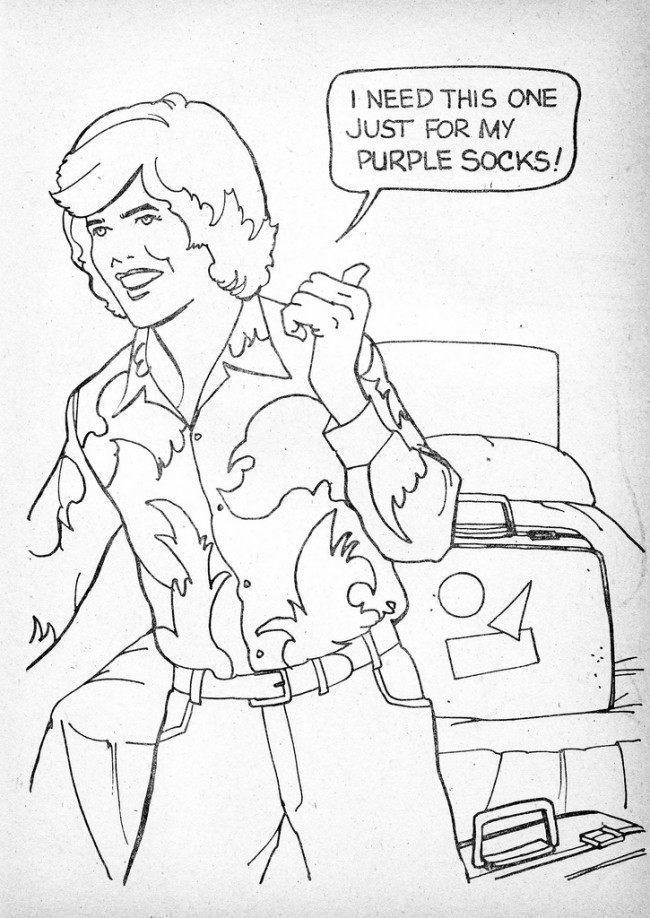 At the airport…
Is this a row?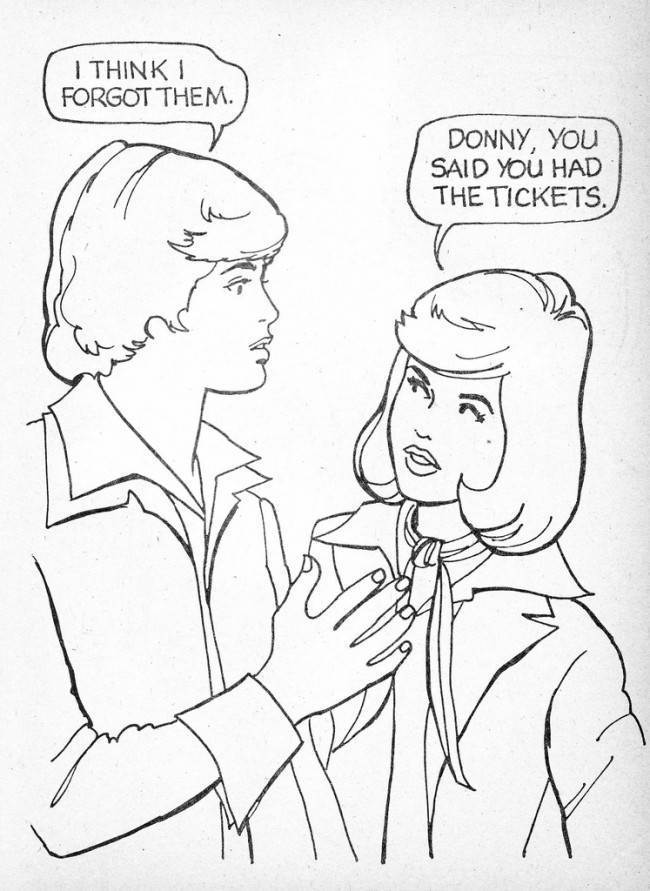 No. It's a lesson.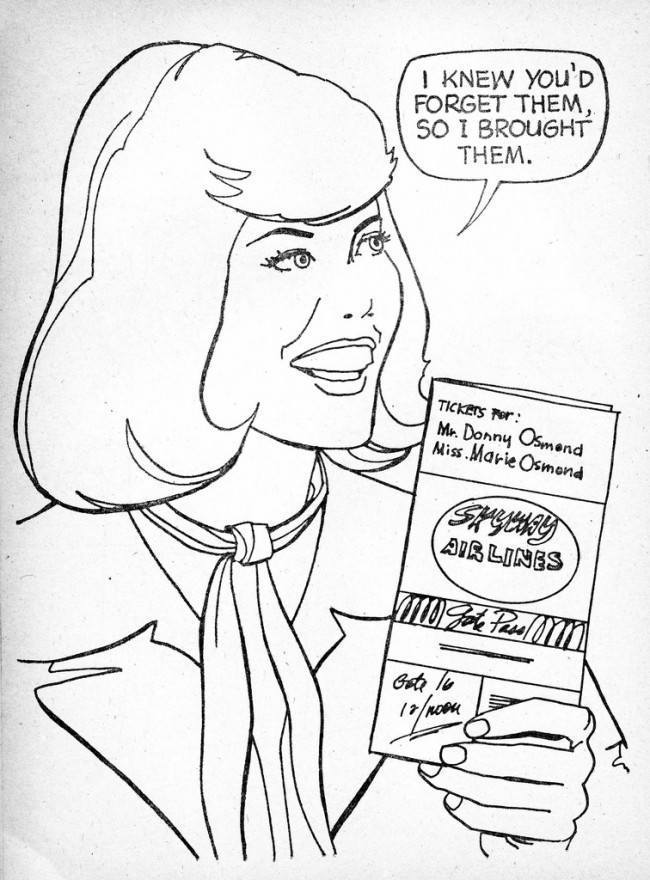 Is there a doctor on board? Donny is listening to the pulse up his sleeve. It helps him to relax. Right now he is thinking of how he could have killed Marie at the airport for that ticket stunt. But he didn't. And that's good. He's getting his anger under control, finally.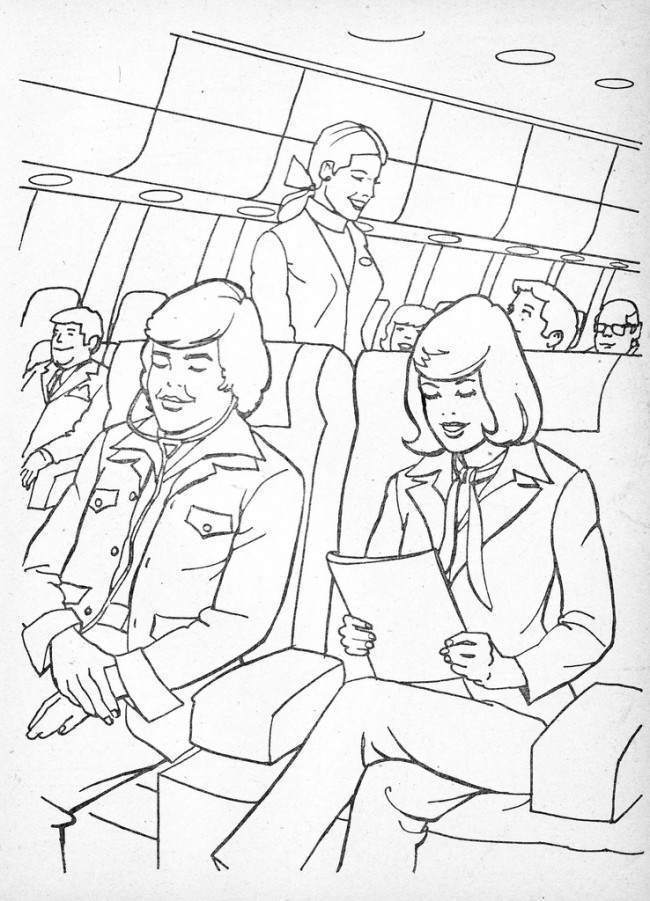 Donny has landed.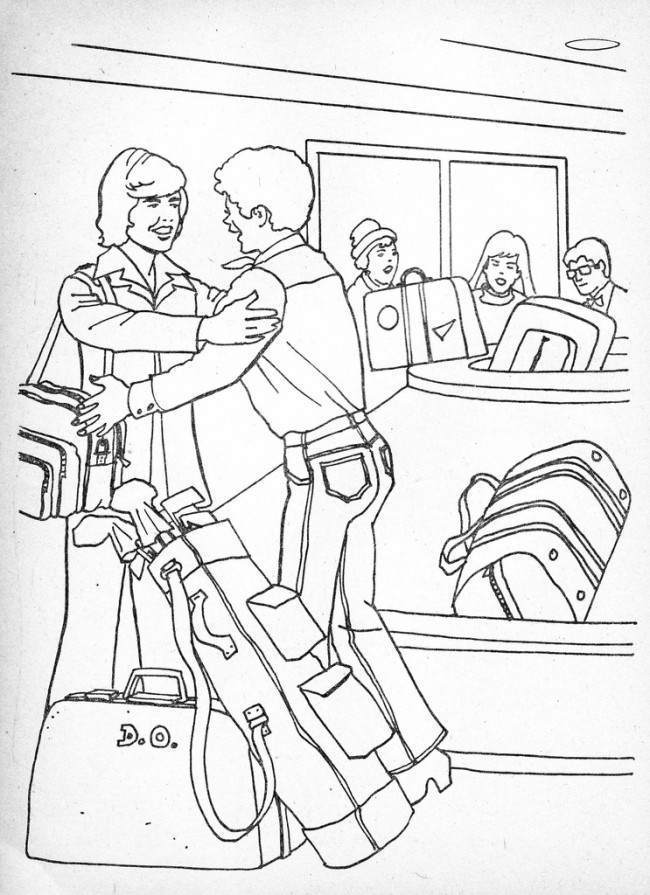 Hello and Adios.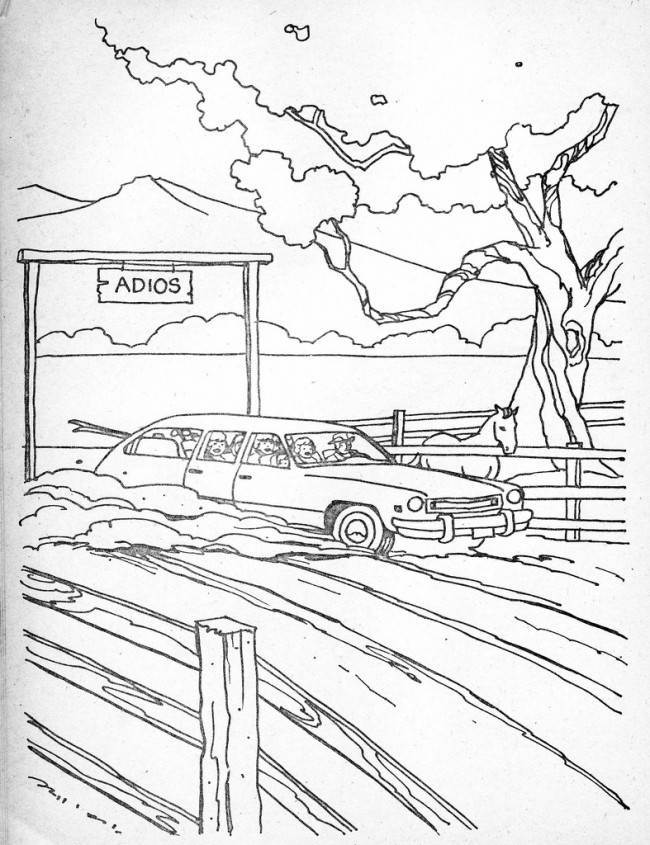 How did you get the job, Marie?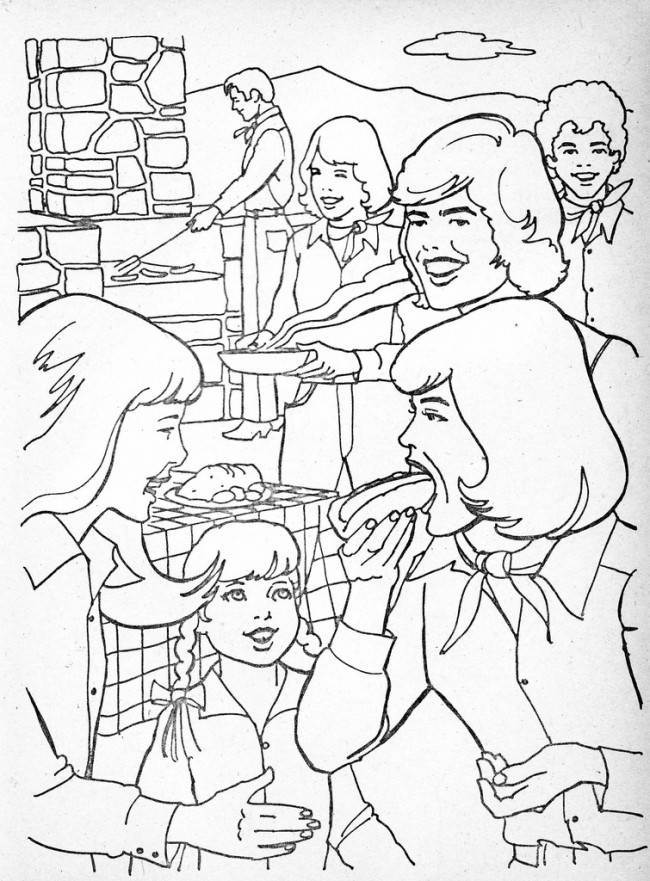 Donny is thirsty. He goes to the tap.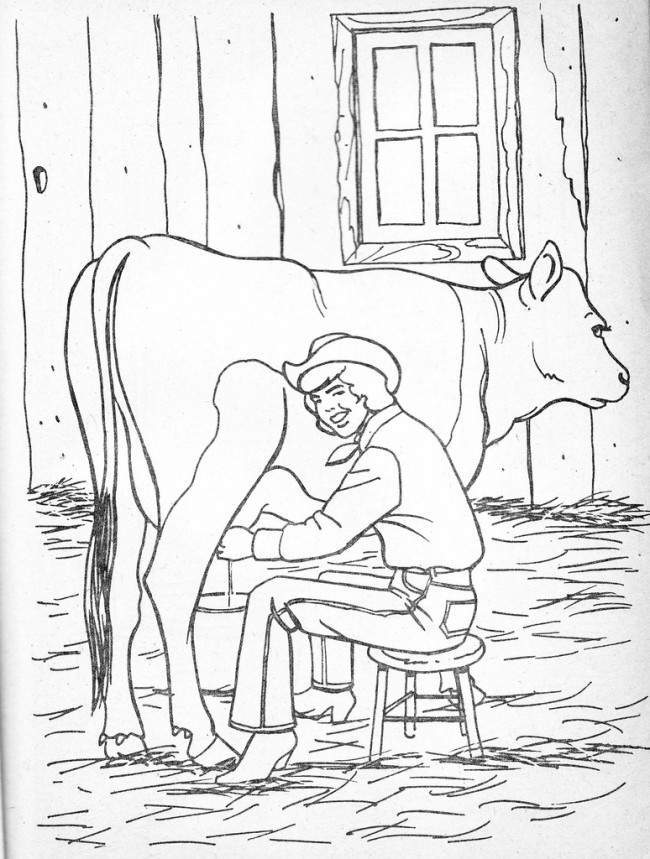 Sharesville.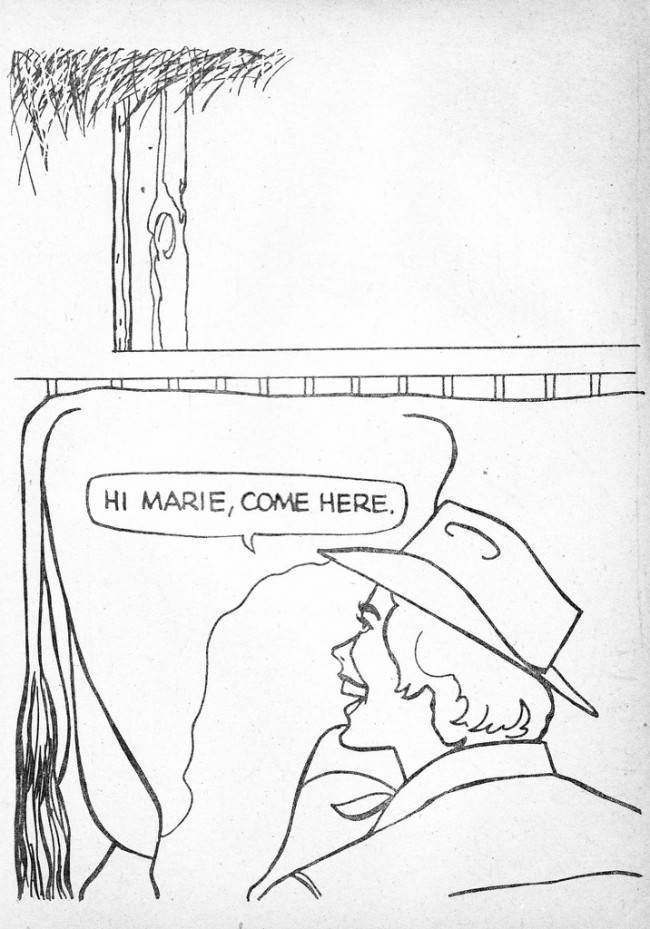 Good clean, wholesome fun.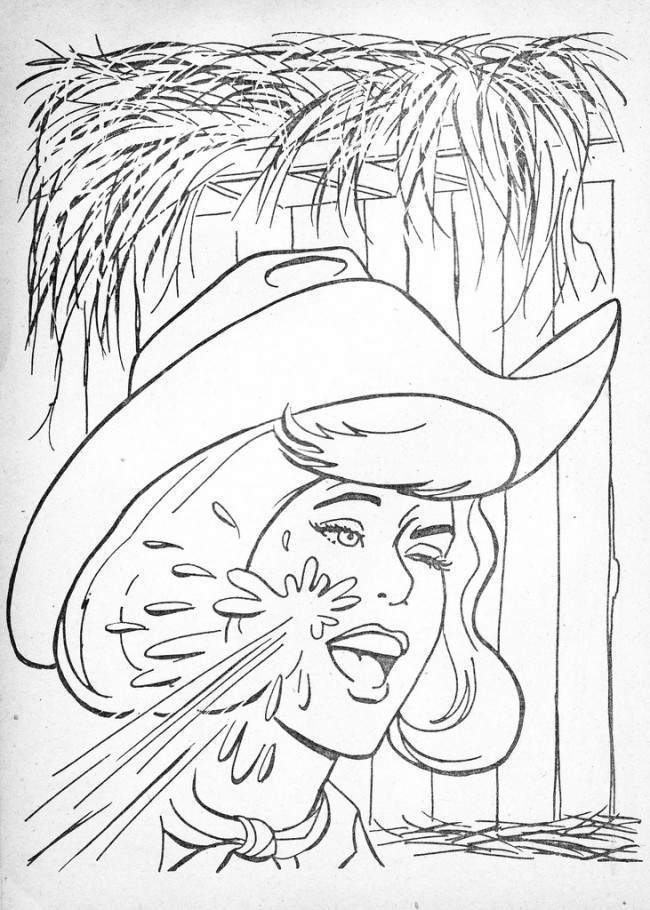 All those what?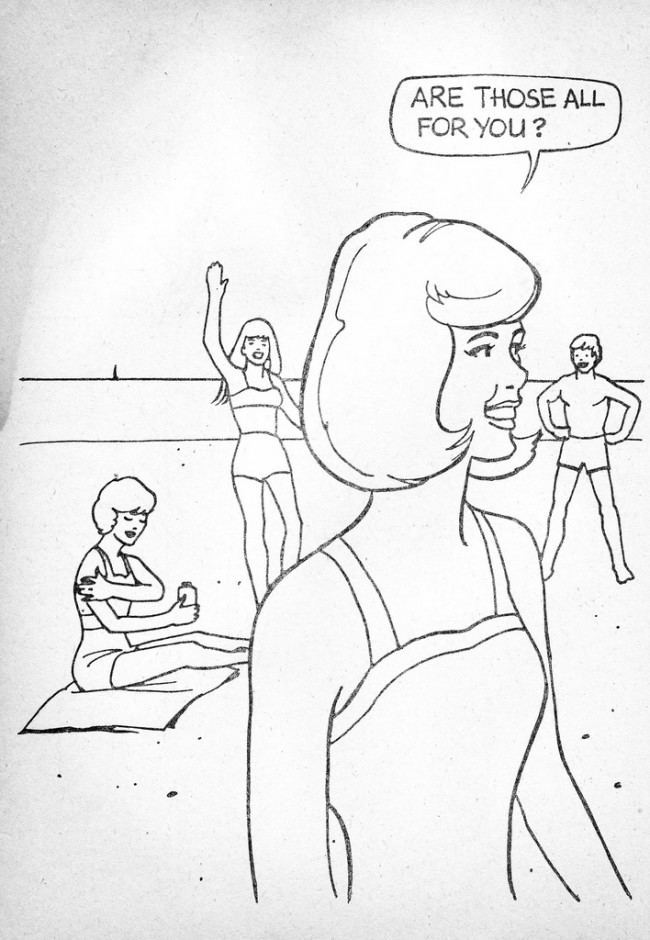 All those ice-creams.
Later that night…Donny got the lollies in.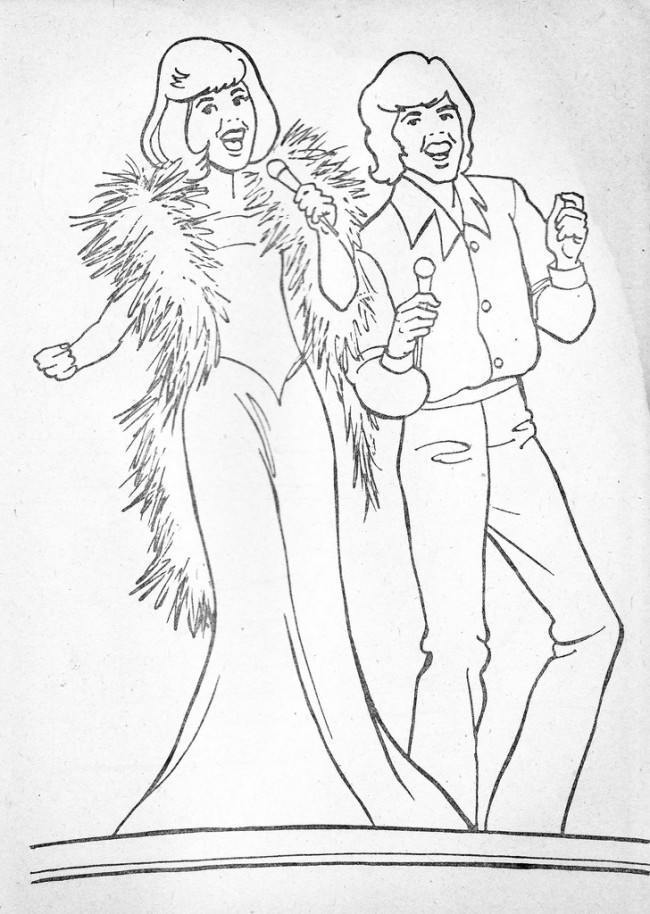 And pulled.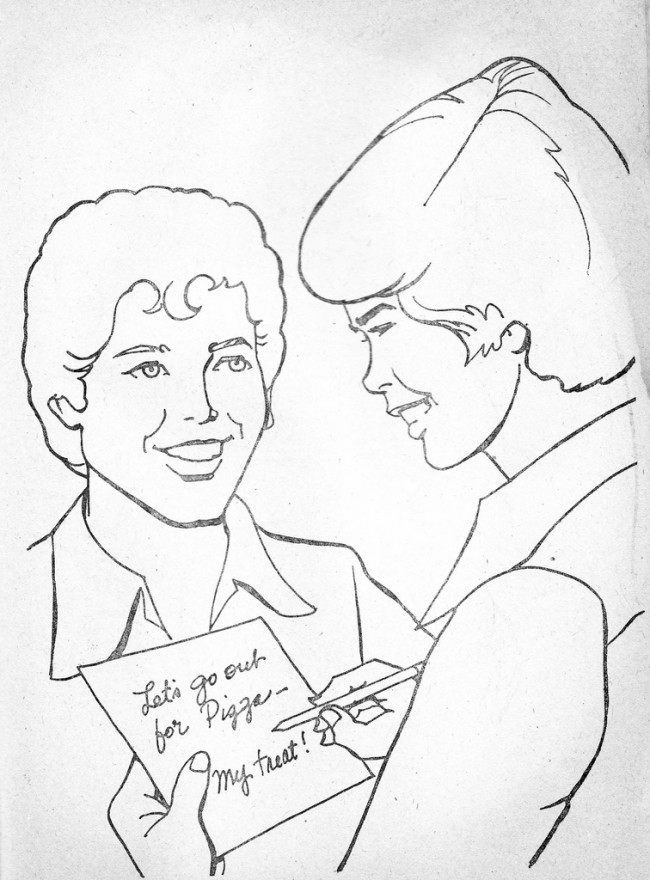 Ends.