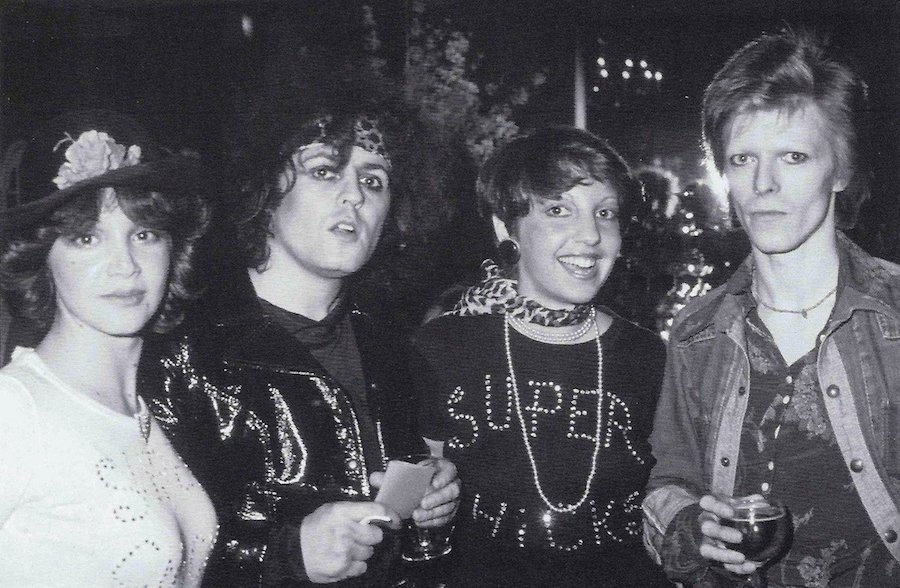 The death of Marc Bolan almost 41 years ago robbed the world of a mythic mercurial superstar—or at least that's what seemed to be on the horizon again for the 29-year old poet and glam pioneer when a car crash took is life in 1977. He was riding the crest of a comeback beginning in 1975 with the release of Dandy in the Underworld and a tour with The Damned. By '77, he had wrapped his six-part television series Marc, whose final episode featured friend and rival David Bowie. The two duetted on "Heroes" then Bolan nearly fell off the stage as credits rolled.
"Marc was firing on all cylinders," said Captain Sensible about his tour with The Damned. "He'd got rid of his drug habit, he'd gone through his arrogant stage, he was almost humble. He was getting fit, the cheekbones were coming back, he was excited, he had a great band, and the songs were getting better." The idea of Bolan as "almost humble" is amusing. His small stature contrasted with his massive ego but unlike many stars, Marc Bolan's self-obsessions were actually interesting.
Just a couple years earlier, it seemed over for him. After inventing glam rock in 1970 when his folk band Tyrannosaurus Rex went electric, shortened their name, acquired new members, and released "Ride the White Swan," the hits kept coming: "Hot Love," "Get it On," "Jeepster," "Telegram Sam," "Metal Guru," "Solid Gold Easy Action." Then in '73, even after the huge success of "20th Century Boy," he hit a rough patch. Drugs and booze caught up with him, bandmates left, his marriage dissolved. He declared, "glam rock is dead" and moved to the U.S.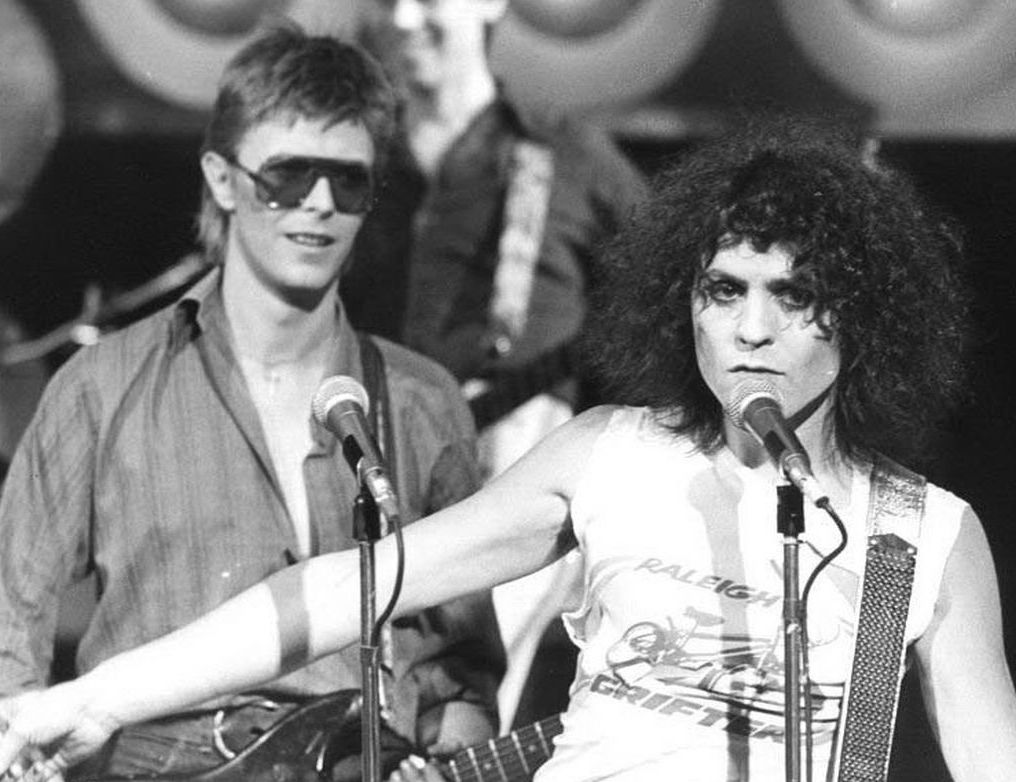 But he had always been philosophical about success. He knew the game; like Bowie, several less-than-successful years pursuing stardom in the late sixties had prepared him for the fickleness of fame. "It can't last," he told the Guardian about his 1972 peak. "They'll grow up soon and change or find some other hero. It's all cycles—but this one's mine."
It was also Bowie's. Ziggy Stardust and the Spiders from Mars came out in '72 and must have made Bolan sweat, though he never showed it. In an interview from the following year with a then-16-year-old Cameron Crowe, Bolan gets catty about Bowie:
I've known David for about five years, and he's all right. I've played on a lot of his records. I mean, I don't consider David to be even remotely near big enough to give me any competition. At the time the feud story hit England, my records were number one, and they stayed number one while David's never came near. I don't think that David has anywhere near the charisma or balls that I have. Or Alice has. Or Donny Osmond has got. He's not gonna make it, in any sort of way.
Comparing Bowie to Donny Osmond is both seriously bitchy and hilarious. Bowie didn't seem to take it personally. Despite Bolan's predictions, most people would say he made it after all. By the time of Bolan's death, Bowie had left glam rock far behind and moved to Berlin to make some of the greatest music of his career with Brian Eno and Tony Visconti, who also produced some of Bolan's biggest hits.
After Bolan's return to form in the mid-seventies, Visconti remarked, "He was the cosmic punk again."
Imagine tours with Siouxsie and the Cure; Bolan goes goth, synthpop, electro… who knows…..
via Dangerous Minds